The religious life
Lesbian rabbi writes of her unexpected faith journey
'The Choosing'
By Andrea Myers
Rutgers University Press
$19.95
187 pages
Andrea Myers loved to ask questions as a child. But no answer was ever thorough enough and certain things were never discussed. Controversy was forbidden in her family, topics of religion and sexuality among them, as the Long Island-raised author writes in her new book "The Choosing."
Myers' mother was a Sicilian Catholic who had been "insulted" by the Church and, as a result, Myers and her siblings were raised in their father's Lutheran faith. Theirs was a boisterous family: Myers devout grandmother lived upstairs and fiercely loved her granddaughter; Myers' mother steadfastly stuck up for her children no matter what and her father had a dubious flair for fashion.
With her inquisitive mind, there was no question about college but when it came time for Myers to apply, she felt as if there was little choice. Her boyfriend said that if she chose a local college, they might as well "talk marriage." But what he didn't know was that Myers had been secretly dating girls for several years.
She chose Brandeis University and left home. There, she found people who didn't care that she was gay and a religion that seemed to answer a lot of endless questions but that asked even more.
Seeking out a beloved campus Rabbi, Myers told him that she wanted to convert to Judaism and become a Rabbi. He didn't follow tradition by turning her away three times; instead, he welcomed her, but warned her that it wouldn't be easy. Undaunted, Myers embraced the challenge by moving to Jerusalem to study.
In many ways, it was a decision that changed her life.
Filled with wisdom, humor and the kind of contentment that only comes when one has found his or her right place in the world, "The Choosing" is one of those books that leaves you feeling oddly serene.
Myers writes about her life: her quirky family, memorable childhood experiences, her wife and children, mentors and friends, but she also takes opportunity to educate readers on Talmudic teachings, Jewish laws and her own spirituality. There's plenty of humor in this book — you can almost hear the twinkle in Myers' words — but at the same time, she imparts a sense of refreshment, subtly pointing out the miraculous in the everyday.
If you're looking for inspiration, direction or a few gentle laughs, you'll love this surprisingly charming book.
DC Center to host estate planning seminar series
Three sessions presented by Murray Scheel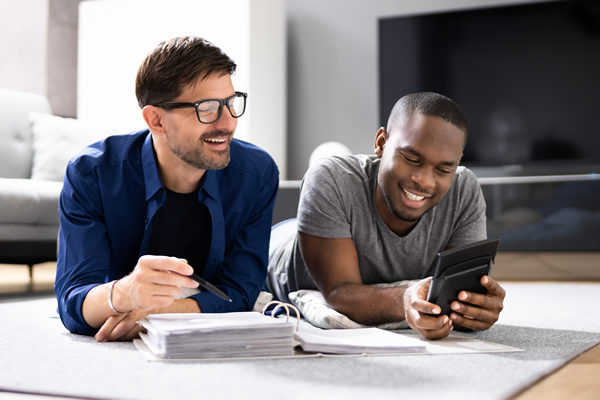 The DC Center for the LGBT Community and the DC Department on Aging and Community Living will host "Estate Planning Tools with Murray Scheel" via Zoom. 
Scheel will walk guests through the process of taking care of the end-of-life planning business that needs to be addressed during the golden years. Scheel is Senior Staff Attorney at Whitman-Walker Health's Legal Services.
This event series will consist of three 1.5-hour sessions:
Jan. 19, 3 p.m. – "Tools for while you're living" (overview, general power of attorney, healthcare power of attorney, disposition of remains, etc.)
Jan. 26, 3 p.m. – "Tools for after you're gone" (living wills, last wills, assets, etc.)
Feb. 2, 3 p.m. – "Healthcare insurance & long term care" (Medicare, Medicaid, correcting misinformation, skilled nursing, hospice care, etc.)
To register for this event, visit the DC Center website.
DC Center to host legal seminar for trans people
Attorney Richard Tappan and paralegal Miranda Shipman to give legal advice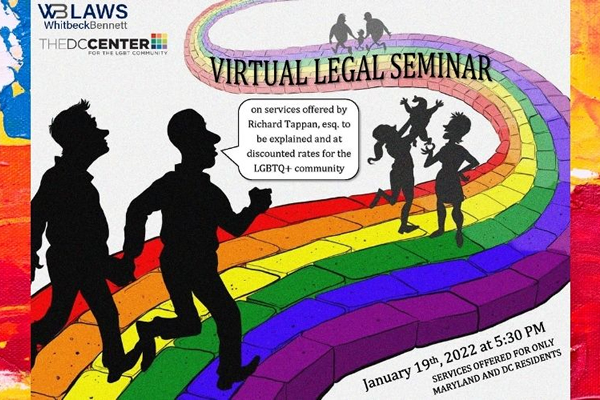 The DC Center for the LGBT Community will host a "Gender and Name Change Legal Seminar" on Wednesday, Jan. 19 at 5:30 p.m. online.
Attorney Richard Tappan and paralegal Miranda Shipman will give legal advice and speak on the importance of the legal community within the LGBTQ community, the difficulties of the LGBTQ community in the legal field and name and gender changes.
Guests can find the link at the DC Center website.
Seeking love and community in Nicaragua
'High-Risk Homosexual' explores author's youth, coming out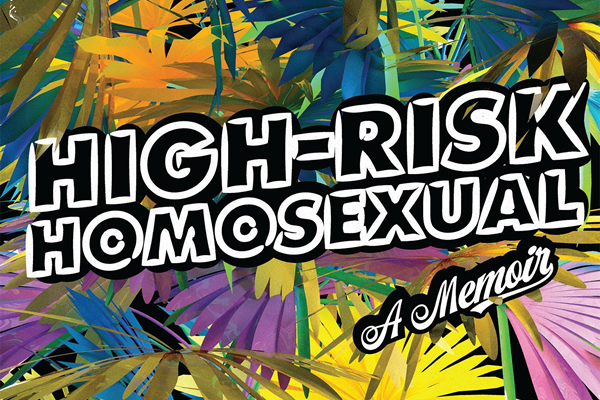 'High-Risk Homosexual: A Memoir'
By Edgar Gomez
c.2022, Soft Skull Press
$16.95/304 pages
Here. Try this.
It fits you, but the color isn't flattering. It's too long, too short, too tight, too loose. That's not your style, so try something else until you find the thing that looks like you. The perfect thing is out there. As in the new book "High-Risk Homosexual" by Edgar Gomez, when something's right, it's right.
He was 13 when he figured out that he was a problem to be solved.
Edgar Gomez' mother had left him in her native Nicaragua with his tíos, just for a while because she had to return to Florida to work. He wasn't there without her for long, but it took years for him to understand that his time with his uncles was meant to make him more masculine.
In retrospect, he says, nobody wanted him to be a man more than he did. He wanted to be liked by other kids and so he told lies in school to make himself stand out. He wanted his mother to see his love of pretty things and say that it was OK. He wanted his brother to acknowledge that Gomez was gay, and to tell him that he loved him.
Instead, after his brother left for college, Gomez got his first boyfriend, a boy he came out to but who couldn't come out to himself. He was called names in school. He came out to his mother, who freaked out about it. He befriended a drag queen, but "Princess" used him.
Things he wanted: a real boyfriend. Love. A ban on the stereotype of a macho Latinx man.
Things he still had, while in college: his mother and older brother. A tormentor-turned-mentor. A part-time job. His weirdness. His virginity.
Things he wanted to lose, while in college: his room at his mother's house. His virginity, but that wouldn't happen until later, during a painful one-afternoon-stand with a hot man who said he had a girlfriend. That hurt, both physically and emotionally but like so many things at so many times, Gomez tried not to think about it.
If he never considered what he didn't have, he says, "I wouldn't miss it."
In a way, you could say that "High-Risk Homosexual" is a book in search of a point. It's really quite random and told (mostly) linearly, but not quite. It has its peaks, but also low valleys. And you won't care about any of this, because you'll be enjoying every bit of it.
Yeah, this memoir is good: author Edgar Gomez's literary wandering makes it feel much like an honest conversation with readers. There are wince-worthy moments that allow empathy here, and experiences that are unique but oddly ubiquitous, that leave space for a sense of sympatico. There are passages that are so wistfully uncomfortable that you might squirm, or start "snort-laughing," or want to stop a moment and just think.
And there's room for that, too, so take your time. "High-Risk Homosexual" is an affable book with just enough seriousness to make it worth a try.