Trials and tribulations
Ford's takes chance on daring musical 'Parade'

'Parade'
Through Oct. 30
Ford's Theatre
511 1oth Street, NW
$15-$75
fords.org
Not all musicals end happily. Case in point: "Parade." Based on the real life trial and lynching of Leo Frank in early 20th century Atlanta, the Tony Award winner (currently playing at Ford's Theatre) is some depressing stuff.
Yes, Jason Robert Brown's gorgeous score softens the grim facts and when sung by the talented actors gathered for this respectable production, the show remains a sad story, but one that's beautifully told.
It's 1913 and the bloody body of 13-year-old Mary Phagan (Lauren Williams) is found in the basement of Atlanta's National Pencil factory on Confederate Memorial Day. Following a mishandled investigation, Frank (Euan Morton), a young Brooklyn Jew who has moved south to marry nice Jewish girl Lucille (Jenny Fellner) and run the factory, is arrested for the murder of his young employee.
Atlanta's citizenry is out for blood. A lingering resentment of Northerners (it's just 50 years since the Civil War) combined with a heavy dose of anti-Semitism are the prefect recipe for injustice. One by one, the coached and coerced give damning testimony in a mostly sung-through trial sequence whose high point is the sensational "That's What He Said" in which slippery witness James Conley (Kevin McAllister) backed by the ensemble set the stage for Frank's railroading.
Fellner sings a heartrending rendition of "You Don't Know This Man," Lucille's balladic defense of her husband. Similarly, Morton as Leo (an uptight adding machine so unfamiliar with southern ways) begins to open up with "It's Hard to Speak My Heart." But despite the couple's best efforts, their foes — ambitious prosecuting attorney Hugh Dorsey (James Konicek) and rabble-rousing publisher Tom Watson played by a mustachioed Will Gartshore (local gay actor whose glorious tenor was also heard in "Parade" when it opened on Broadway in 1998, but in a different part) — aren't listening.
Morton, the versatile Scottish actor who became well known for playing Boy George in Broadway's musical "Taboo," is terrific. His Leo is at turns nebbishy, brusque, slightly superior, but in the end loving. Unfortunately neither Brown's score nor the show's book by Alfred Uhry (who also wrote "Driving Miss Daisy," another peek into Atlanta's Jewish community) provides an opportunity for Leo to reveal his fear and anguish.
The heart of the story is Leo and Lucille's changing marriage. What starts out as a loveless seemingly arranged union forges into a respectful partnership as the pair work to secure Leo's freedom and ultimately blossoms into full blown romance. Jailhouse visits are breezy. Lucille sets out her finicky husband's home cooked favorites while Leo busily works on his appeal. If only for a short time, they behave like a happily married couple despite the macabre circumstance.
Conducted by Steven Landau, Brown's soaring score references military marches, spirituals and waltzes. There are sad ballads and grave melodies aplenty, but a few tunes encourage toe tapping too. It's those along with choreographer Karma Camp's cake-walking moves that remind us of the circus like good time surrounding Leo's trial and lynching. They were big entertainment, the hottest tickets in town.
Sure-handedly staged by Stephen Rayne, the production moves at a good clip. Set designer Tony Cisek imagines the newly industrialized Atlanta as two tiers of red brick arches that serve variously as factory, courthouse, jail, governor's mansion and the Frank home. Two towering columns – each in unchecked stages of decay — stand as fading remnants of a prouder, more glorious South. And Wade Laboissonniere's many period costumes are spot on and superbly rendered.
There's a lingering sadness to Ford's "Parade." Long after the actors have taken their bows, we're haunted by the ghosts of little Mary Phagan, Leo Frank, his wife and the people of Atlanta. Neither they nor the tragic events are easily forgotten.
PHOTOS: Miss Gay DC America
Tatiyanna Voche' crowned pageant winner at As You Are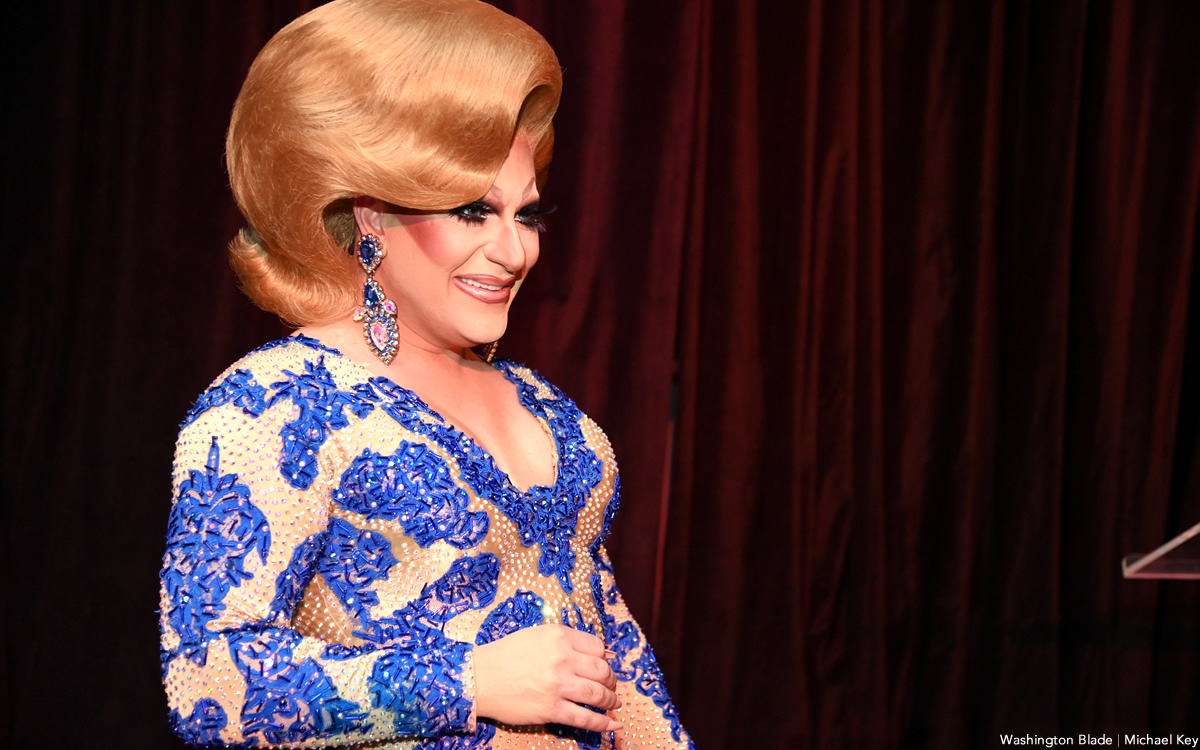 The Miss Gay DC America pageant returned this year at As You Are on Saturday. Tatiyanna Voche' was crowned Miss Gay DC America 2022 and is qualified to compete in the Miss Gay America 2023 competition in January.
(Washington Blade photo by Michael Key)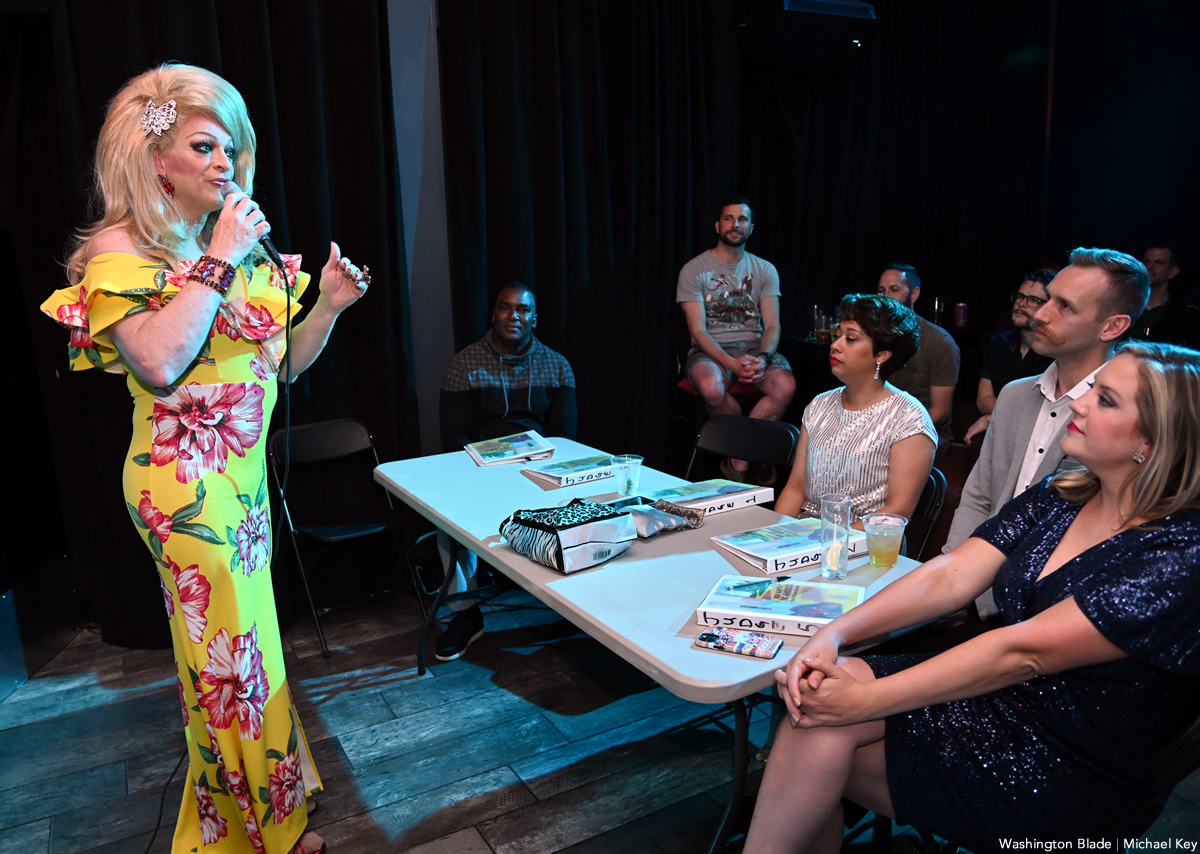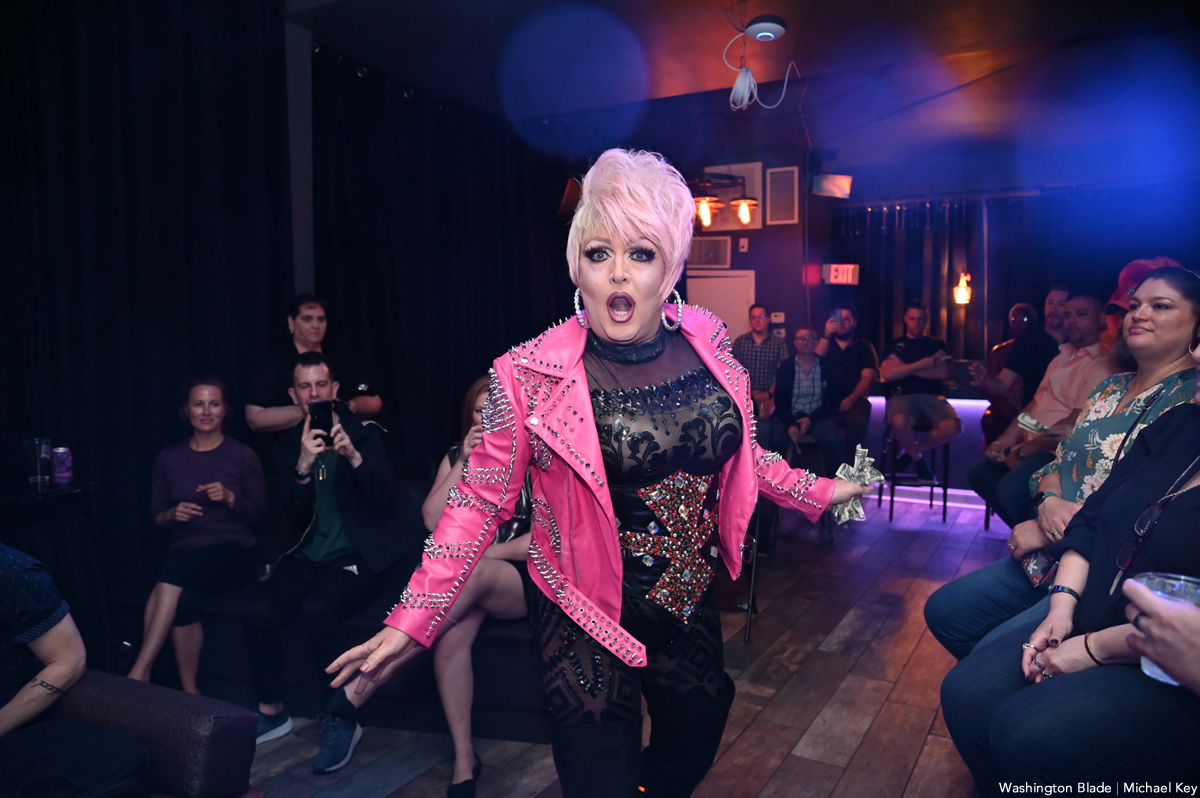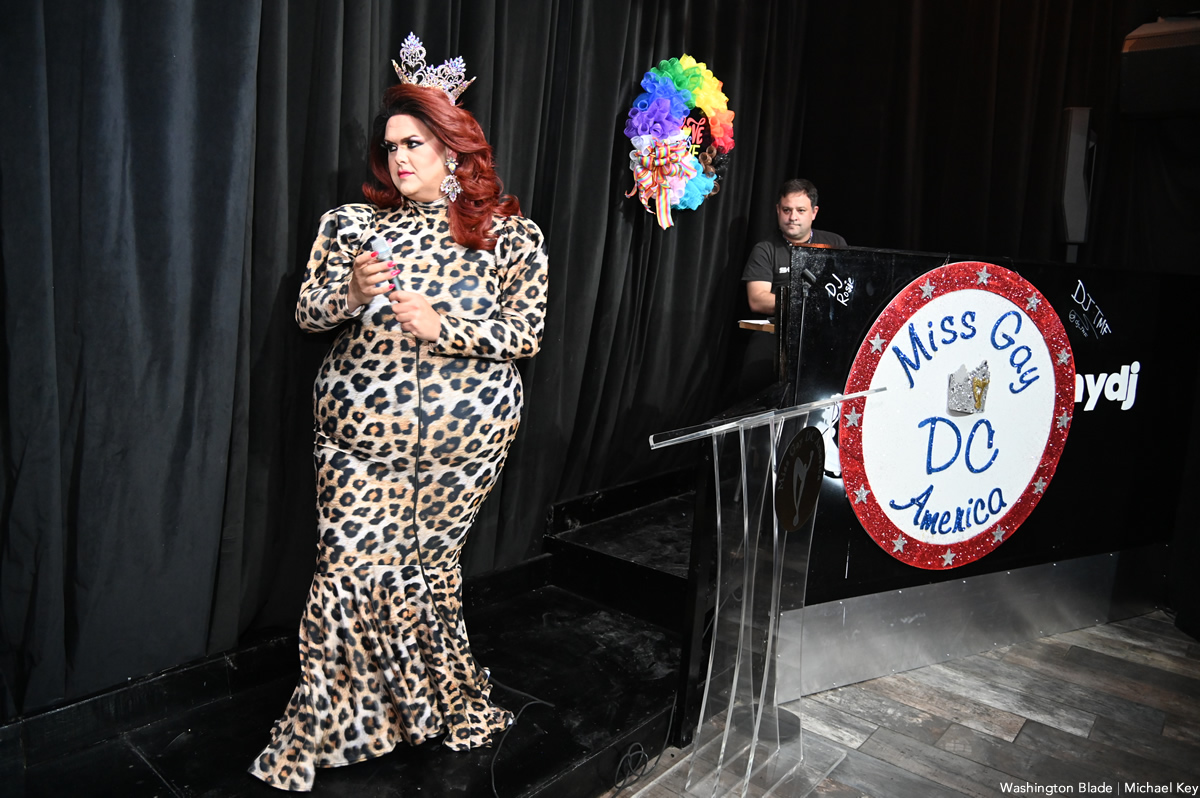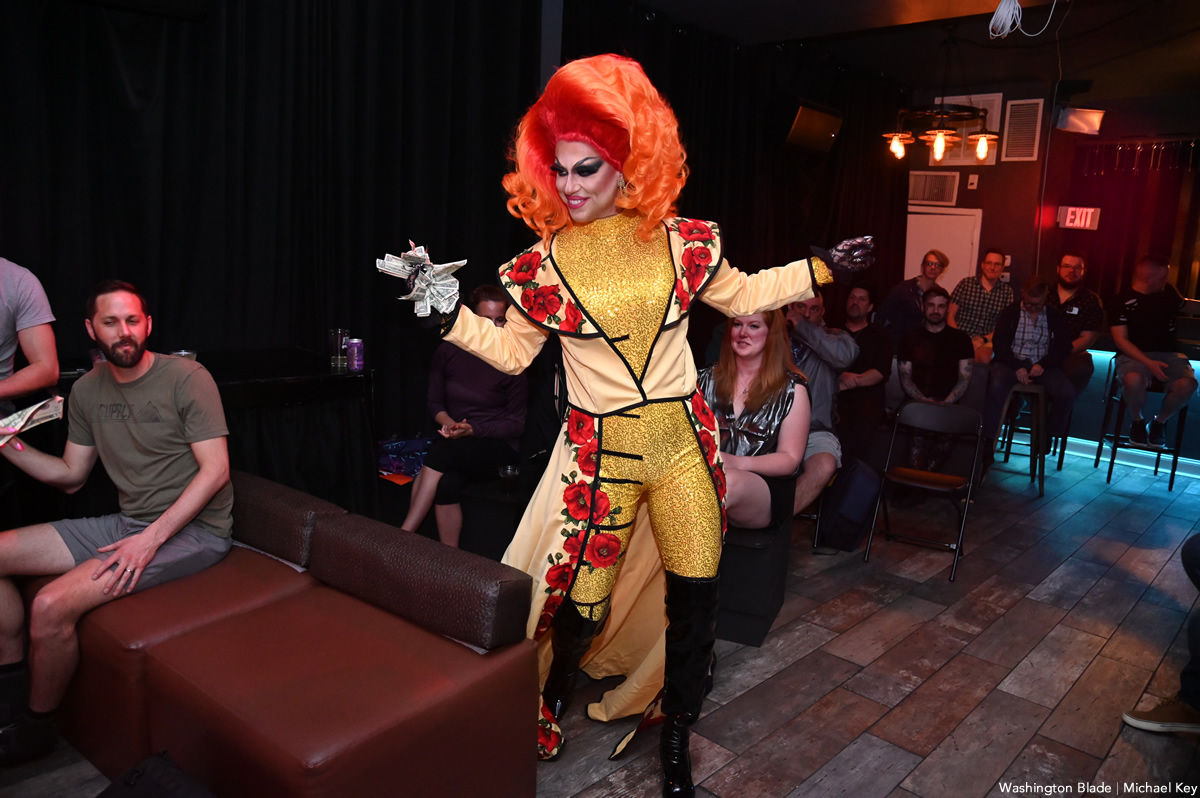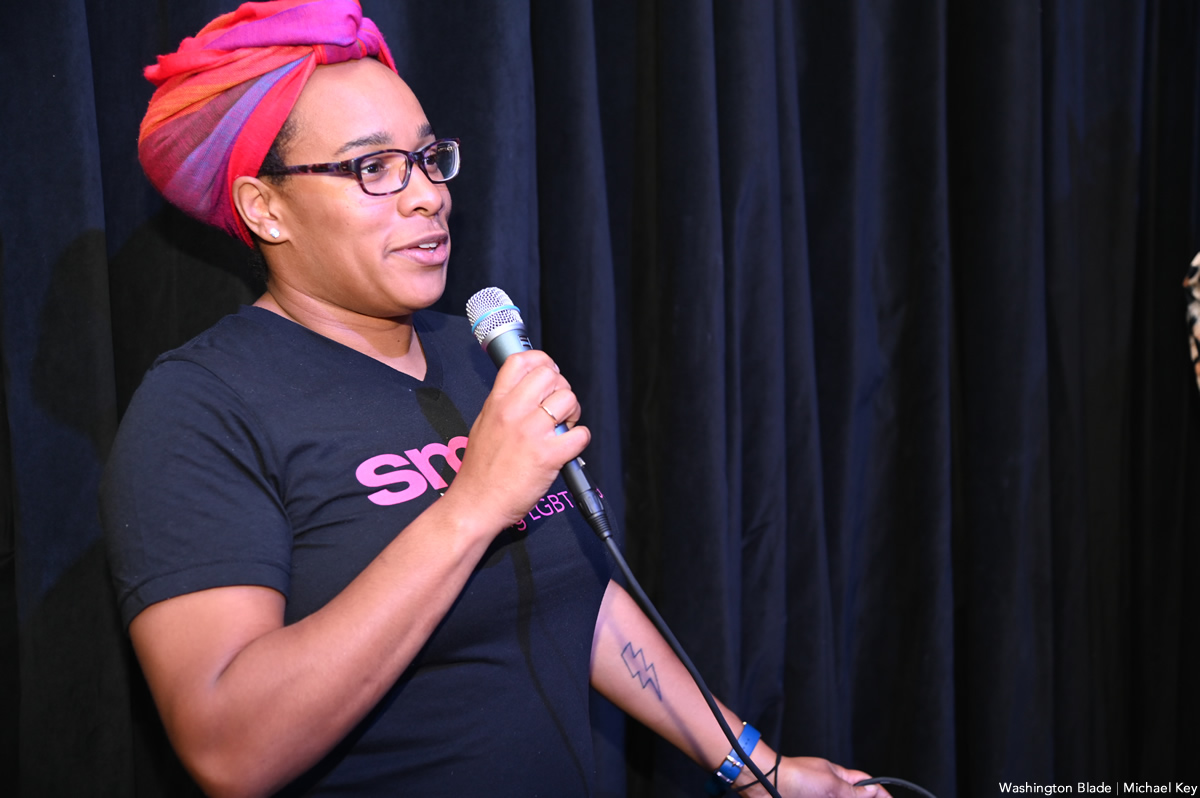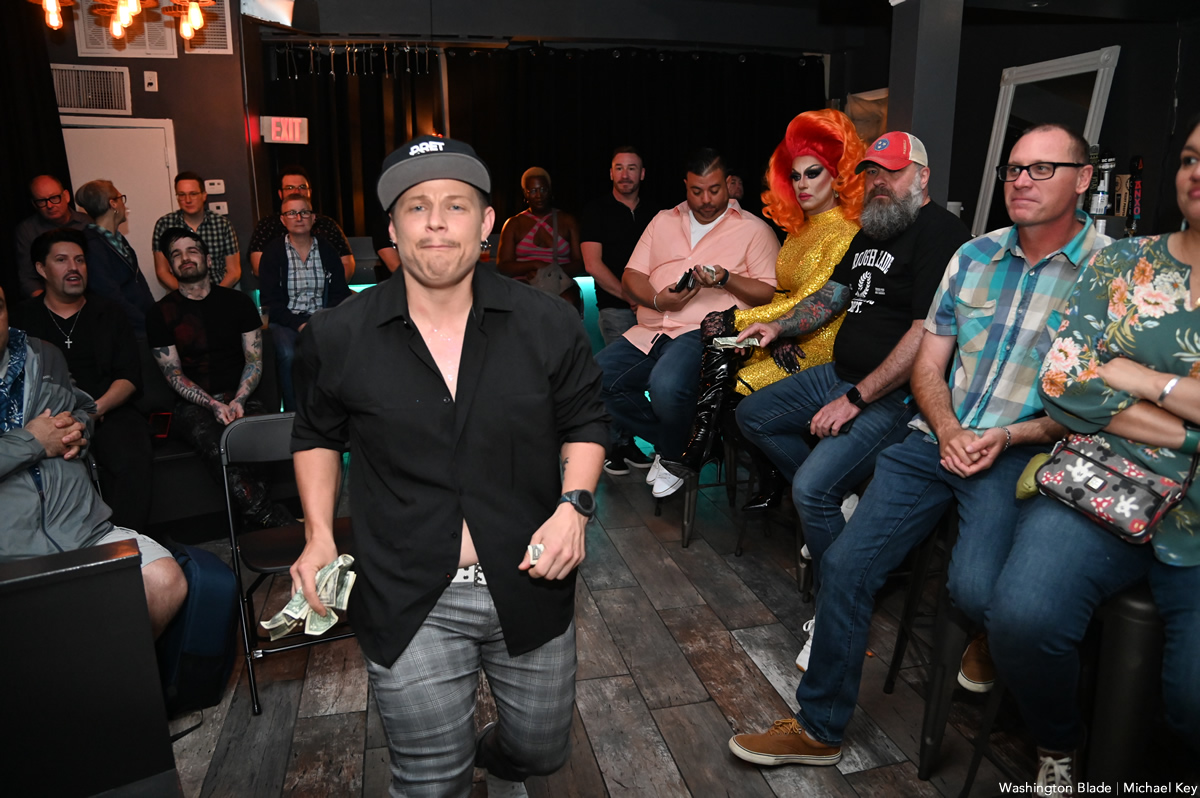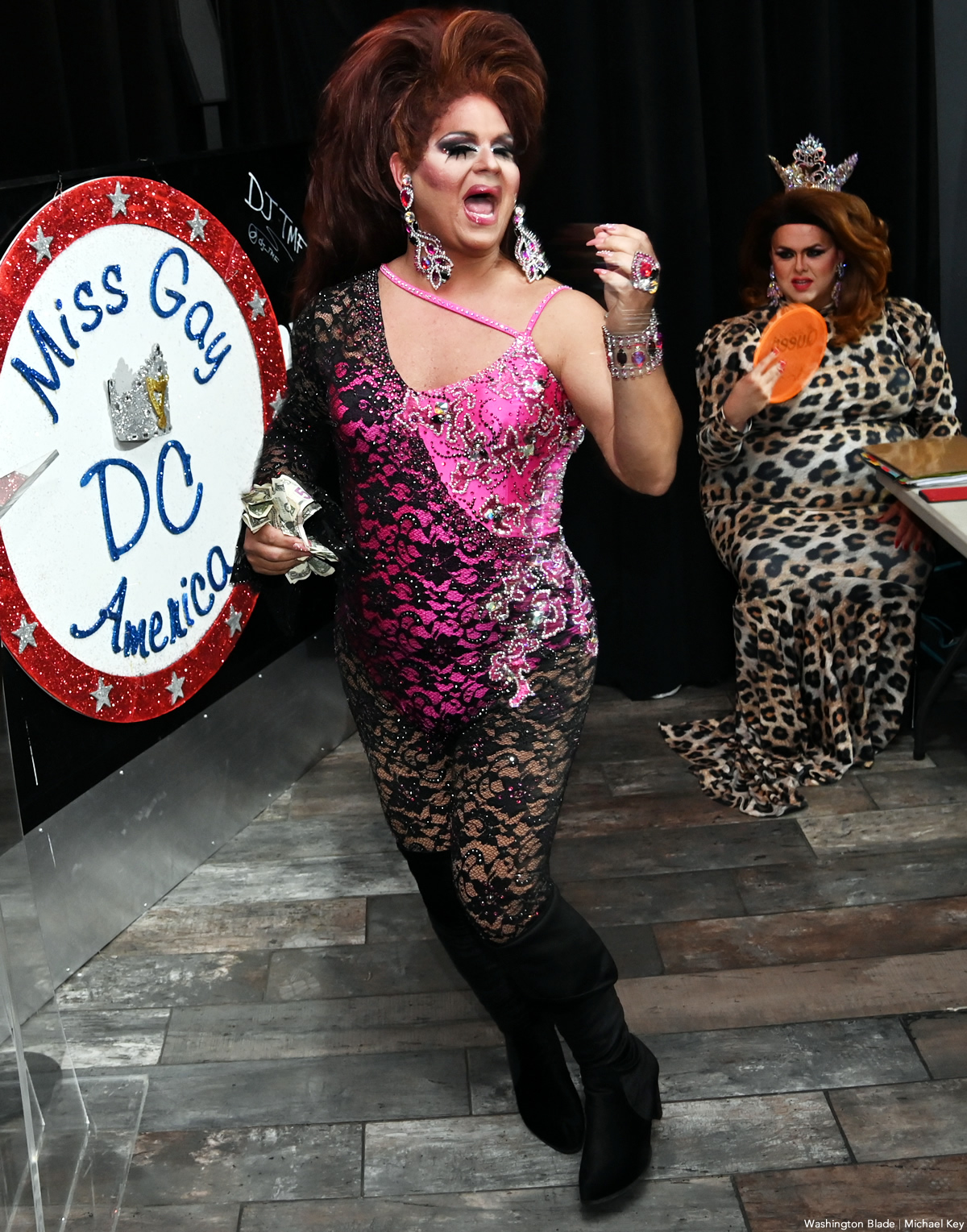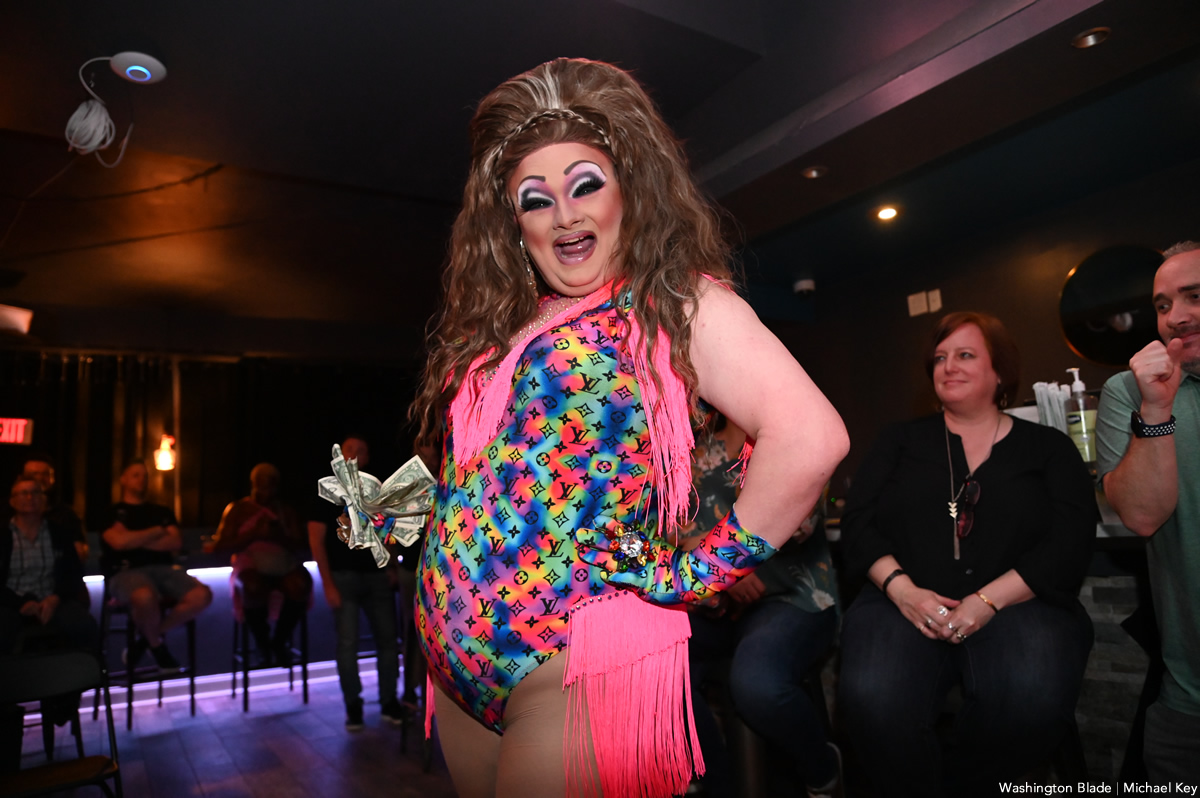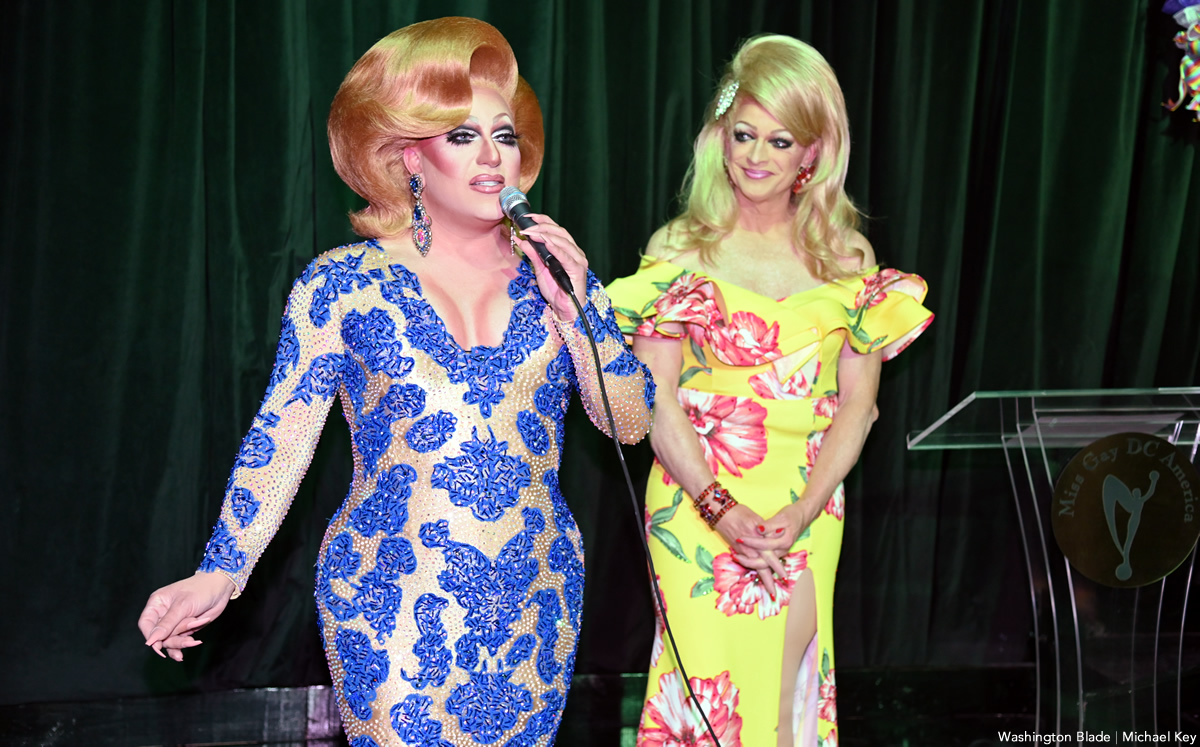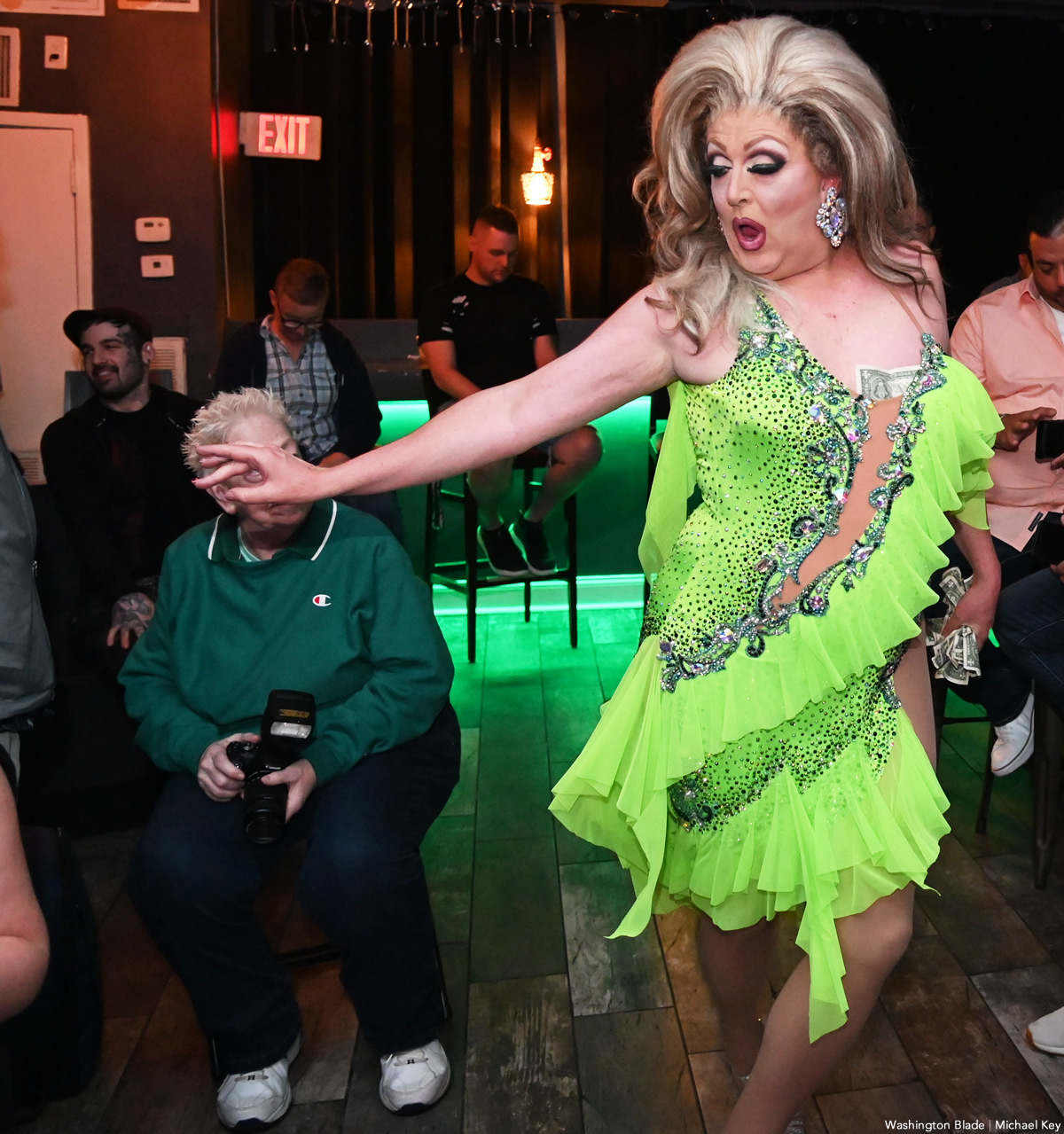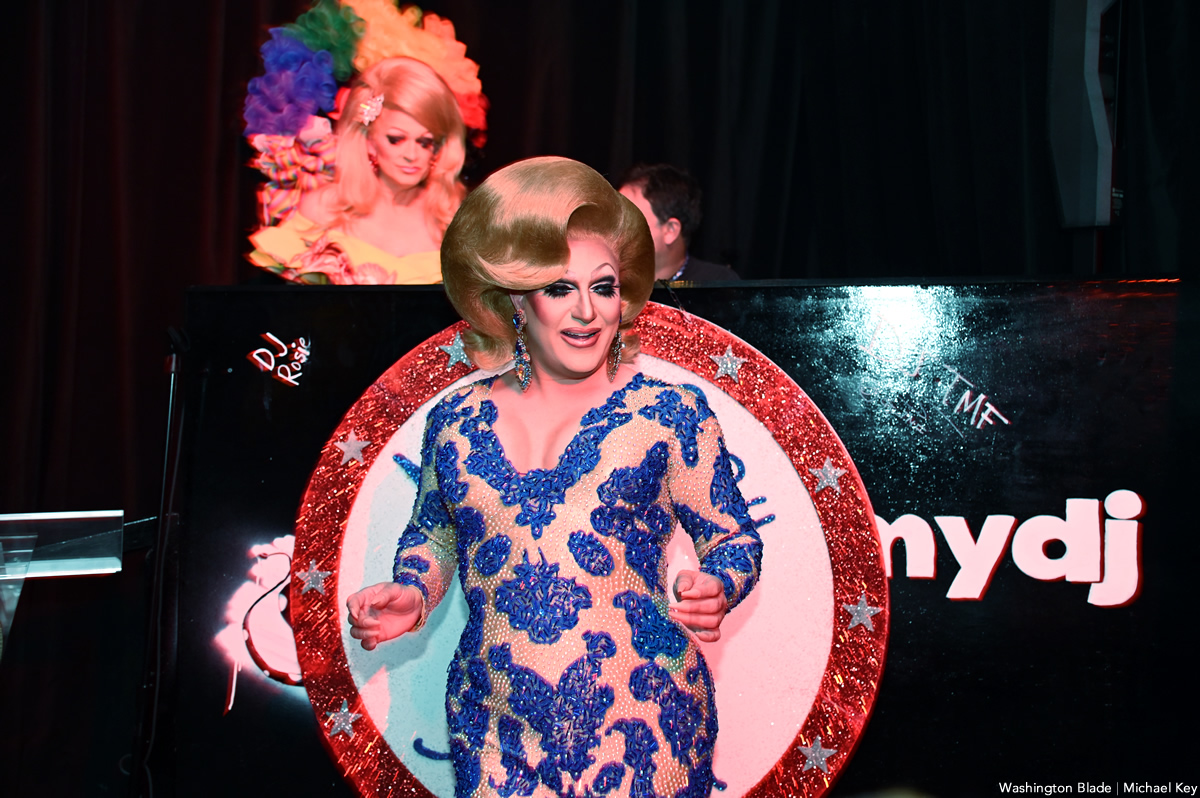 PHOTOS: 'Once Upon a Time . . .' Spring Affair
The Gay Men's Chorus of Washington holds annual gala at the Ritz-Carlton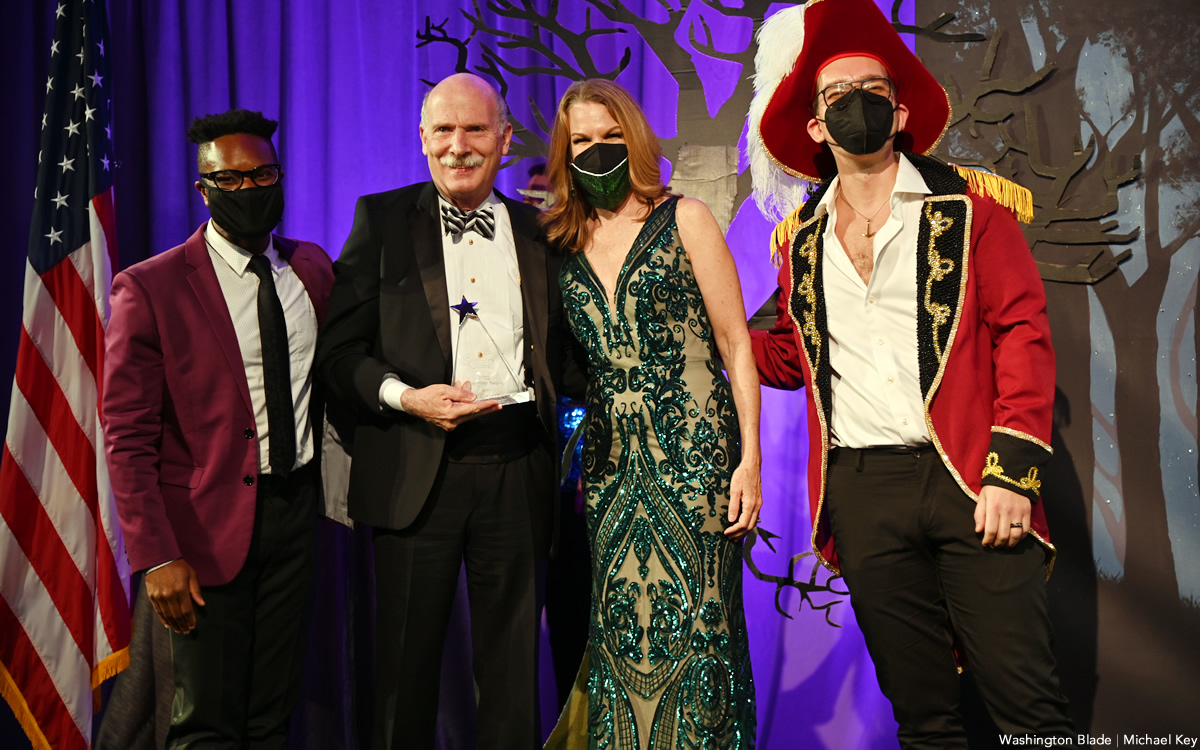 The Gay Men's Chorus of Washington held its annual Spring Affair gala dinner at the Ritz-Carlton on Saturday, May 14. Miss Richfield 1981 served as the guest host. Honorees included D.C. Council Chair Phil Mendelson, Metro Weekly and Robert Boaz (posthumous).
This year's theme was "Once Upon a Time . . ."
(Washington Blade photos by Michael Key)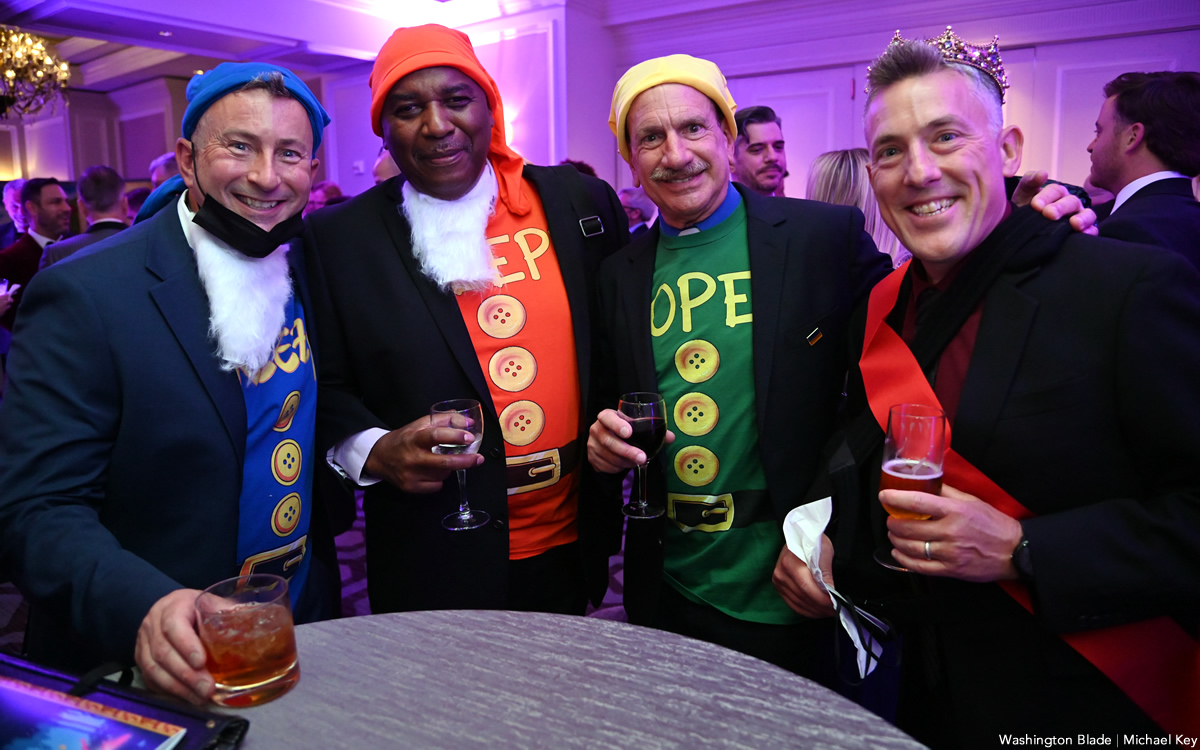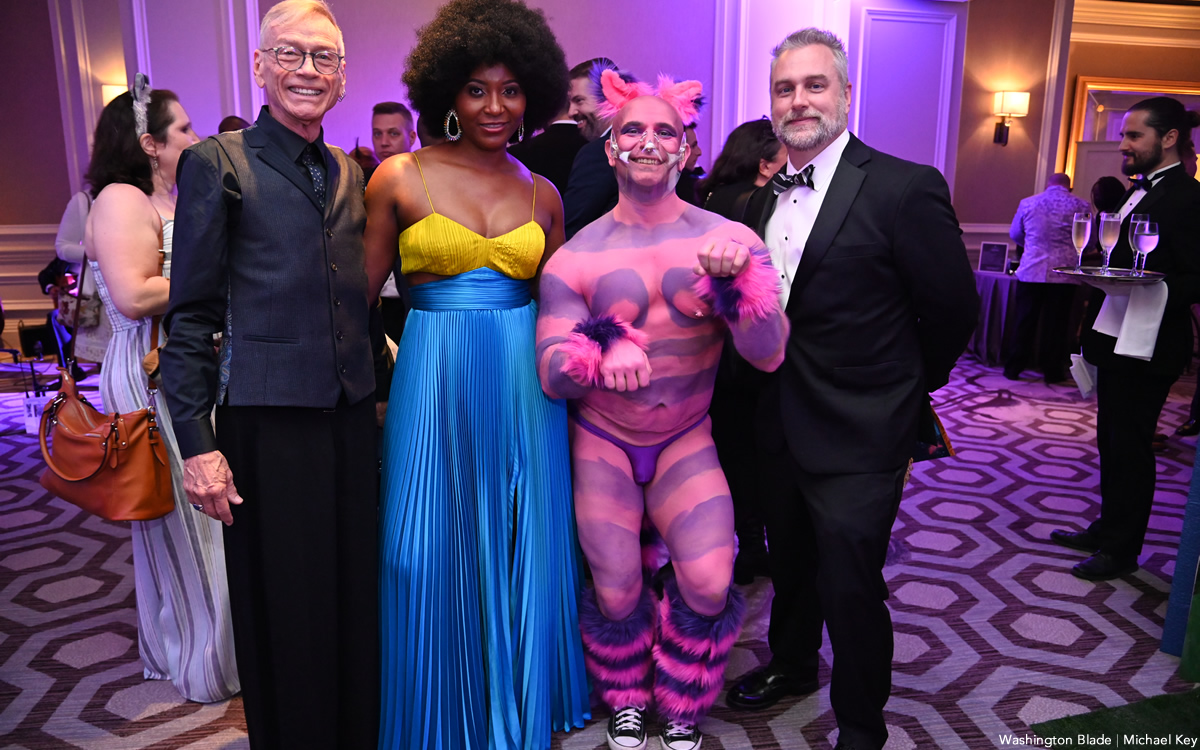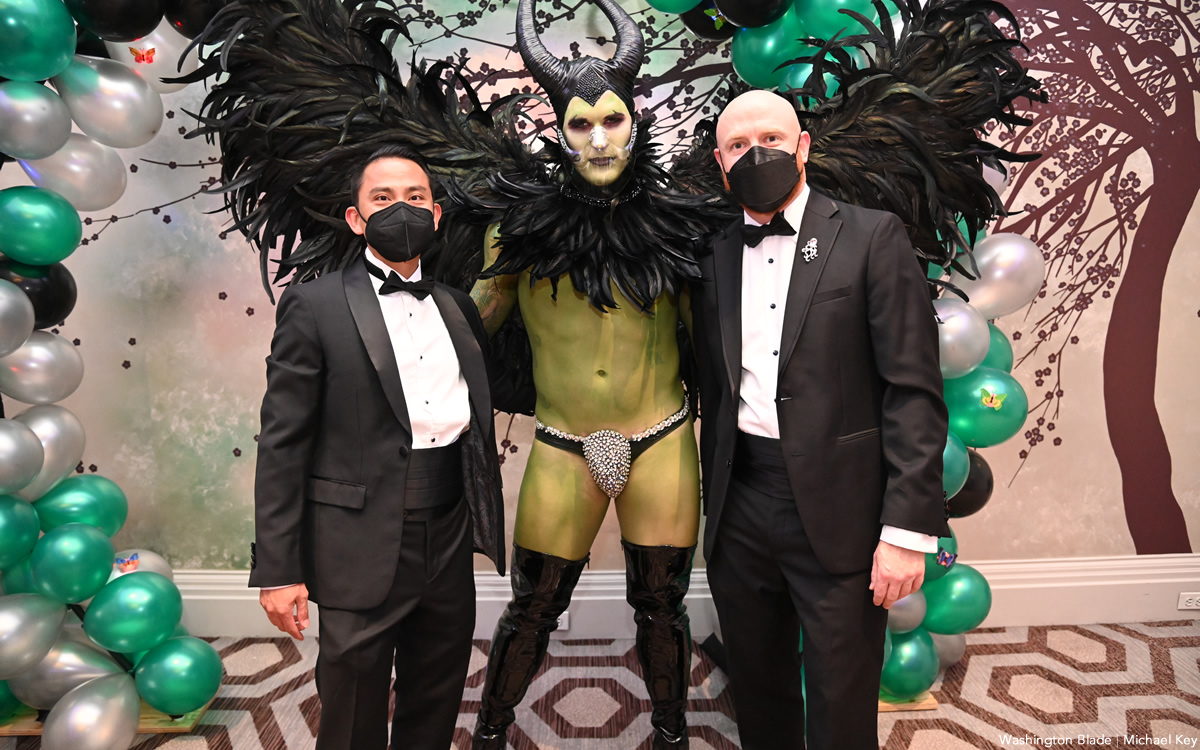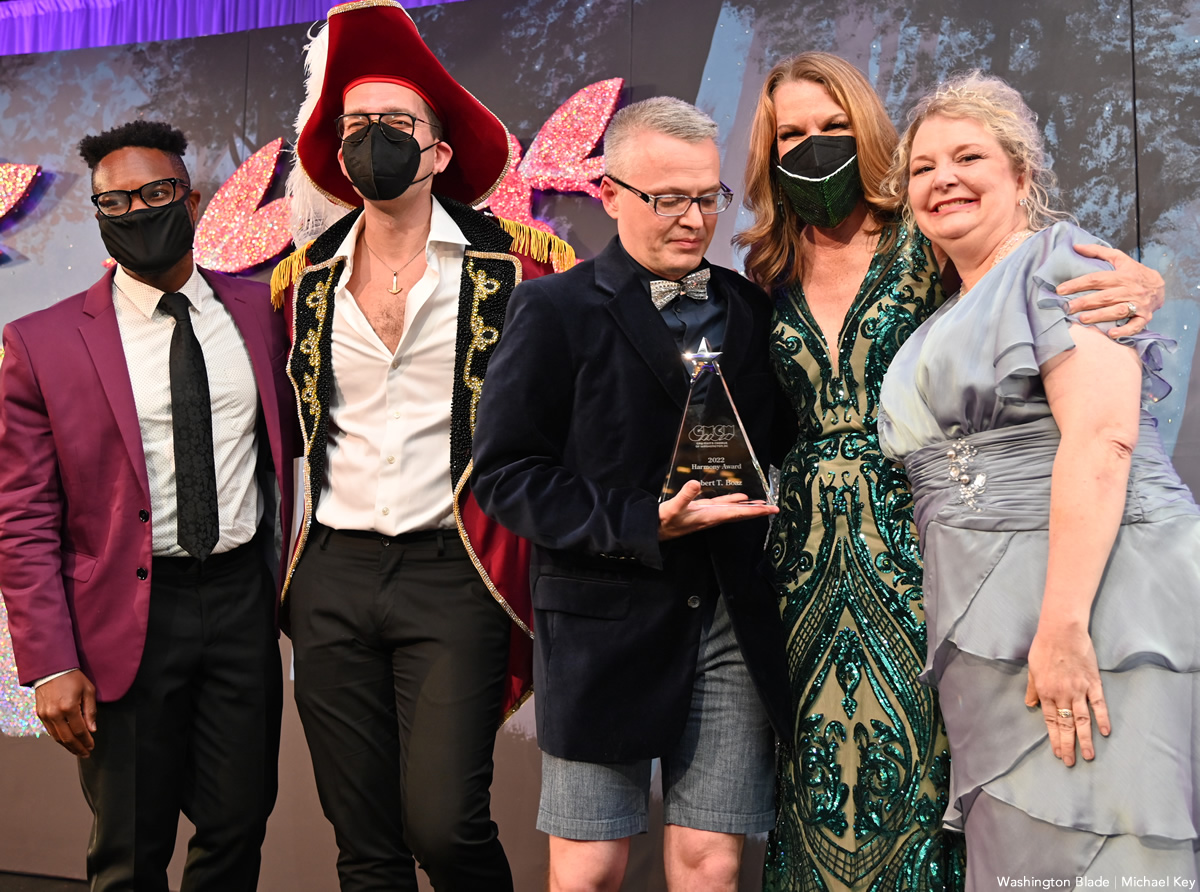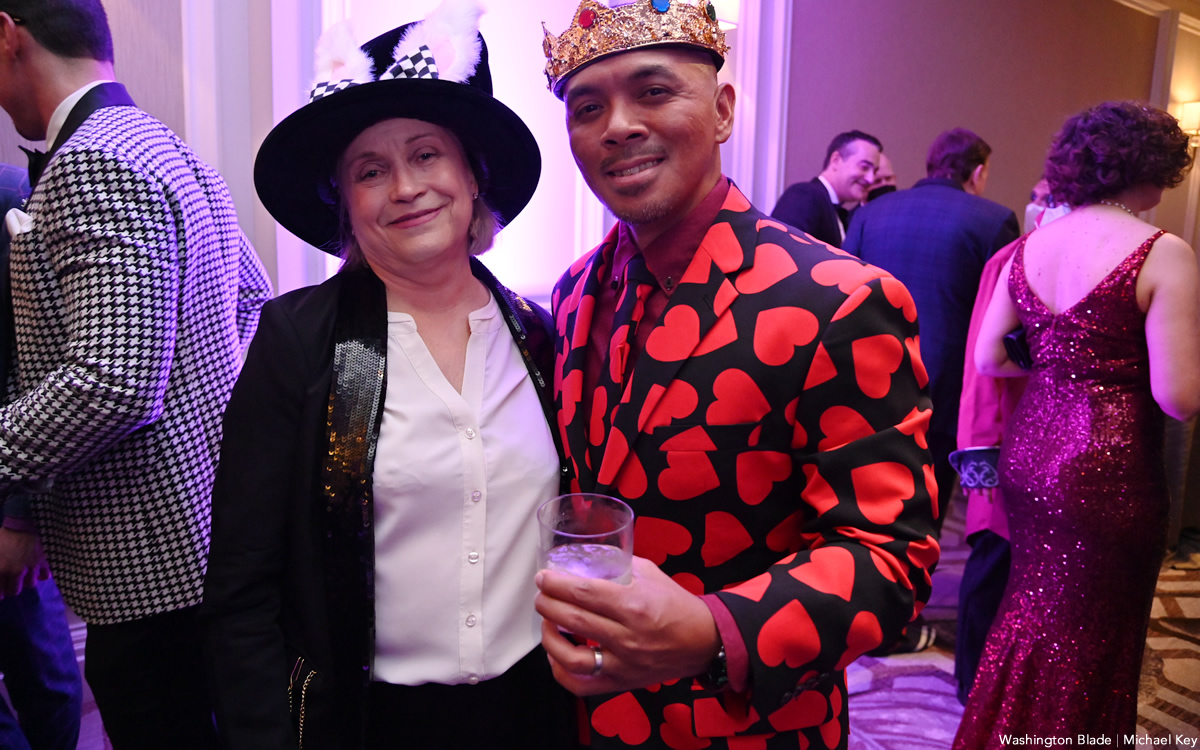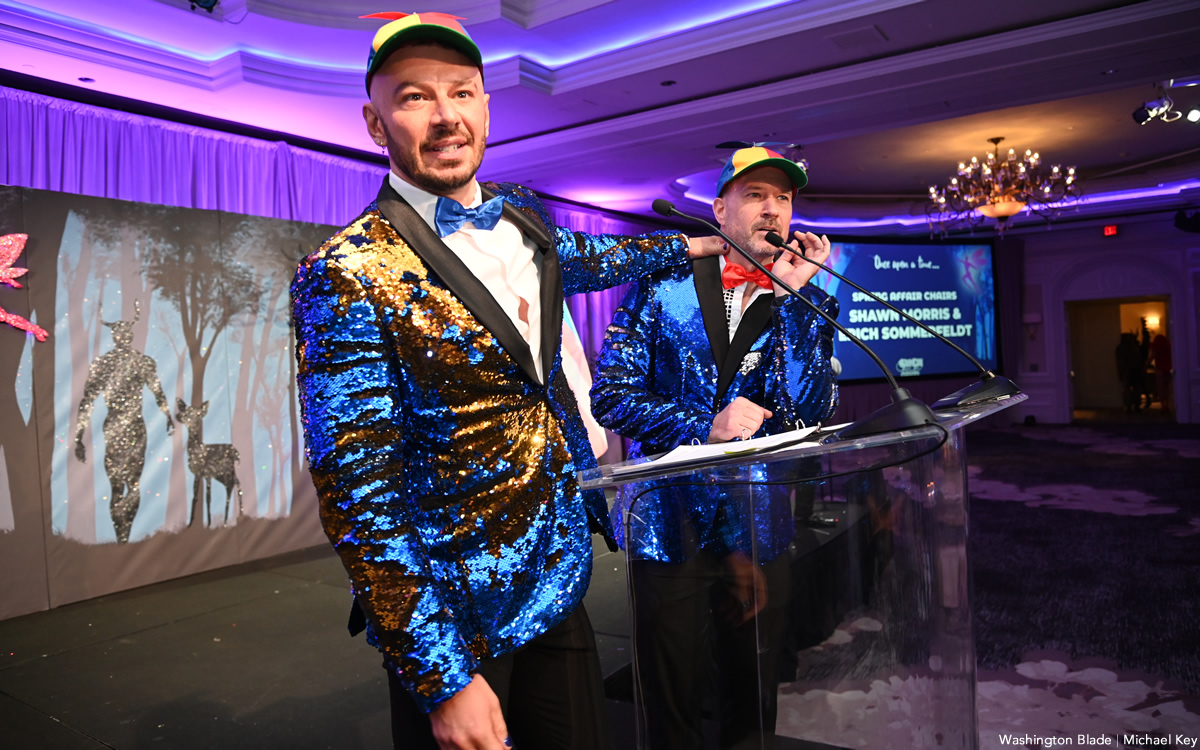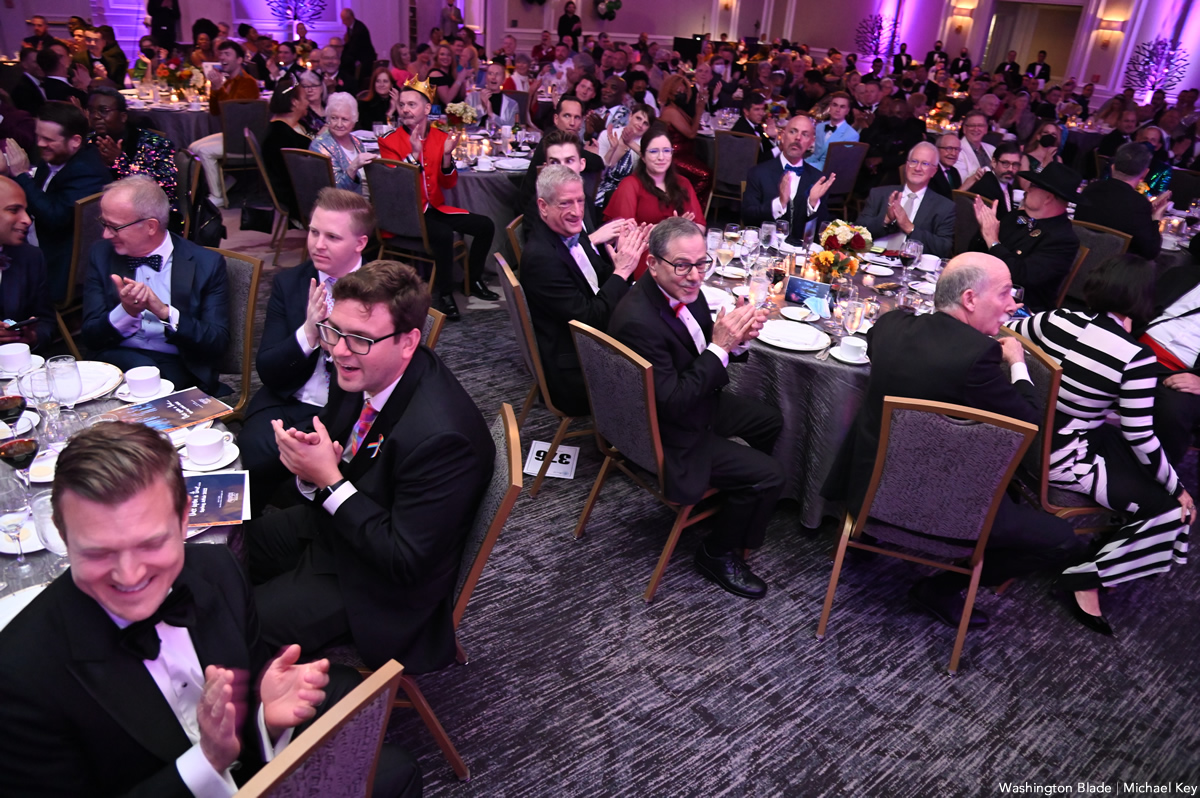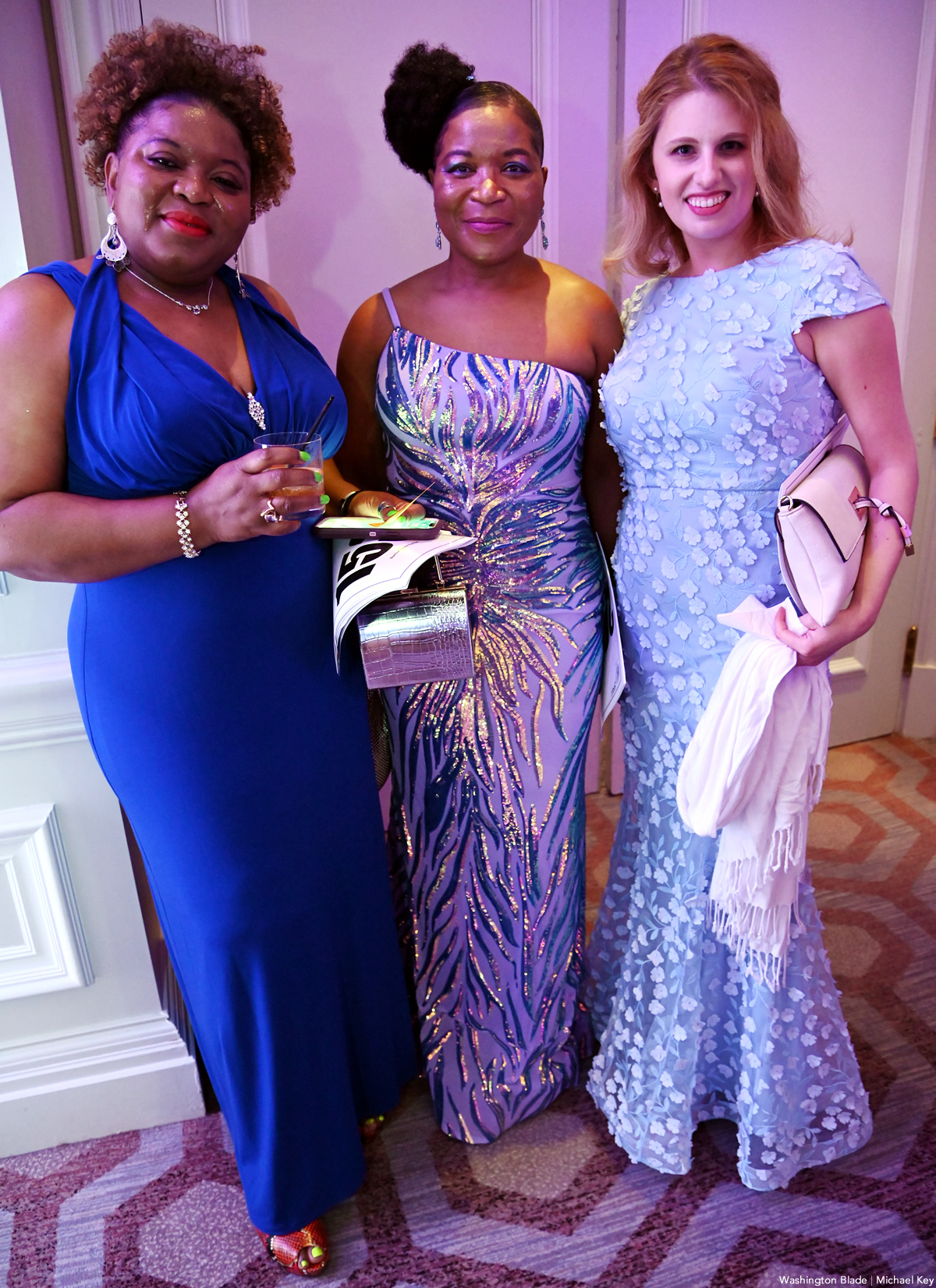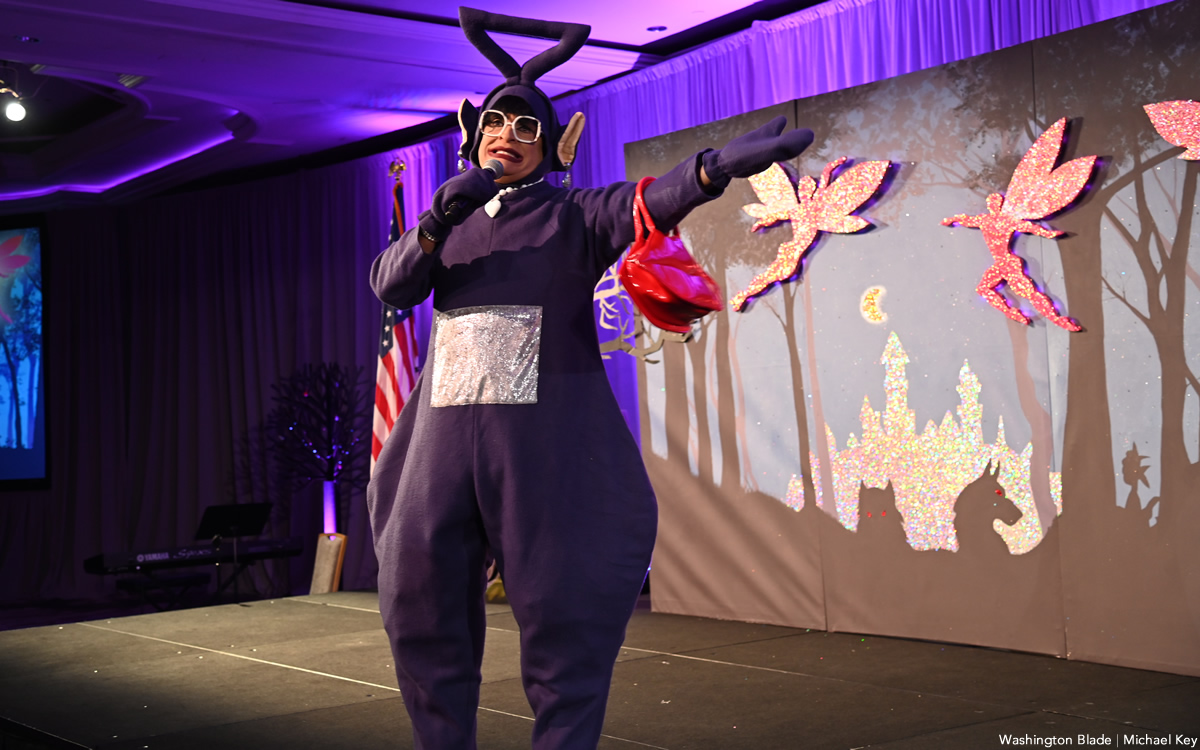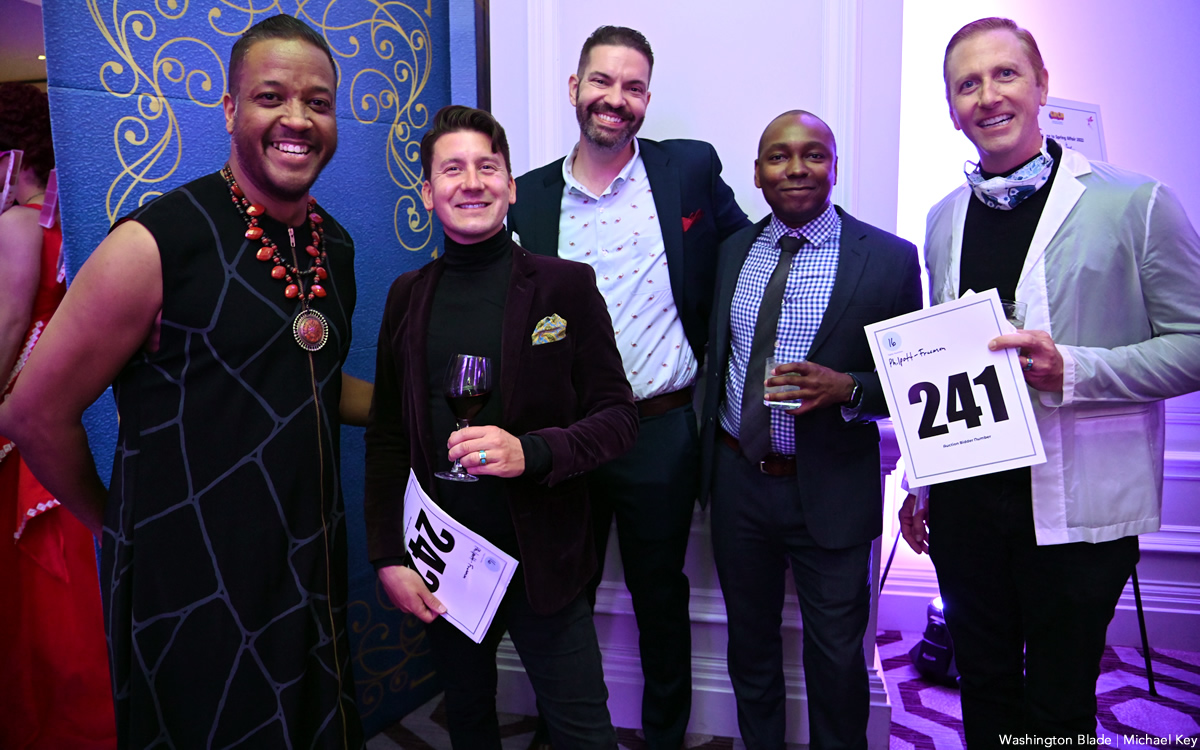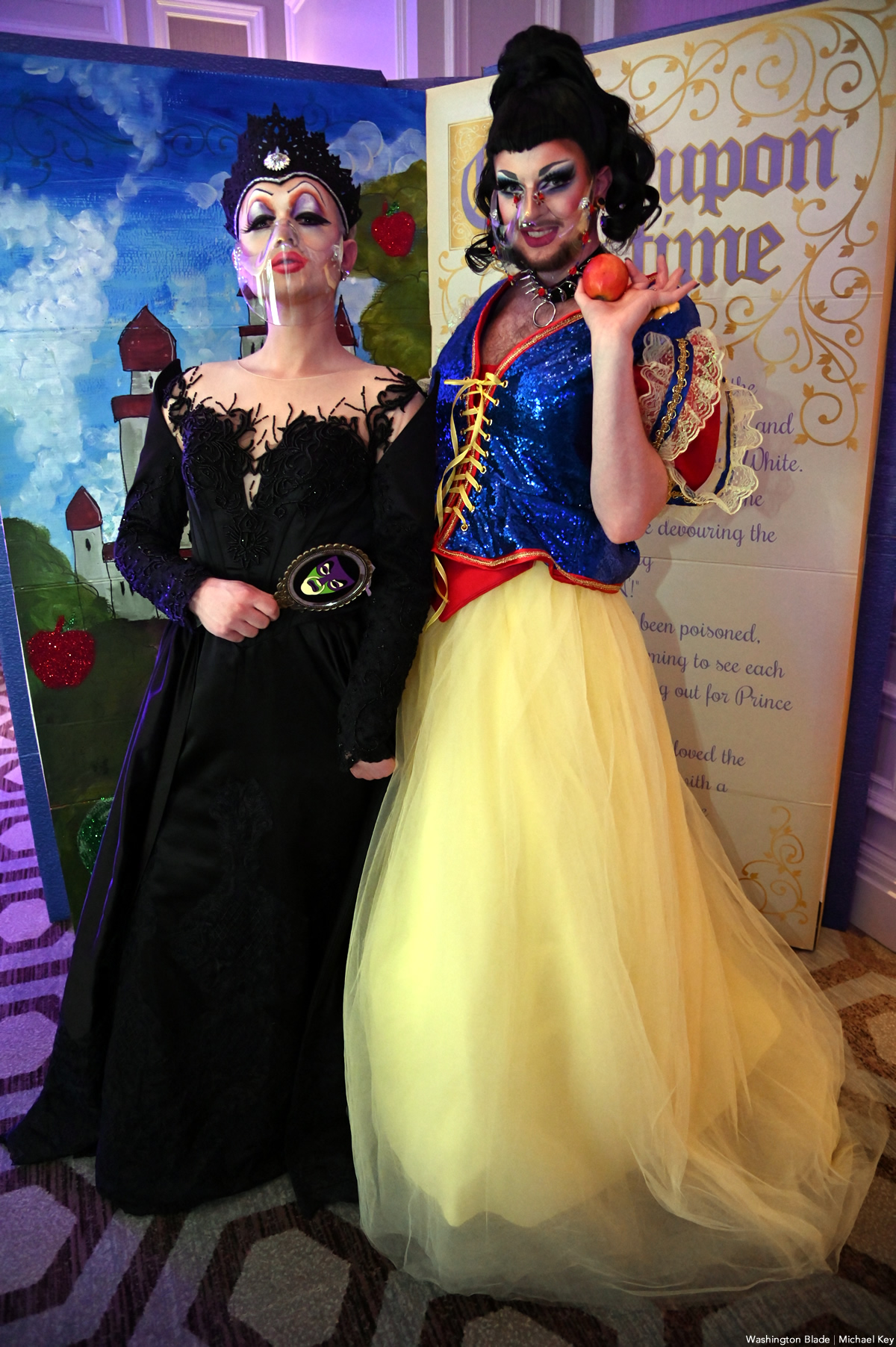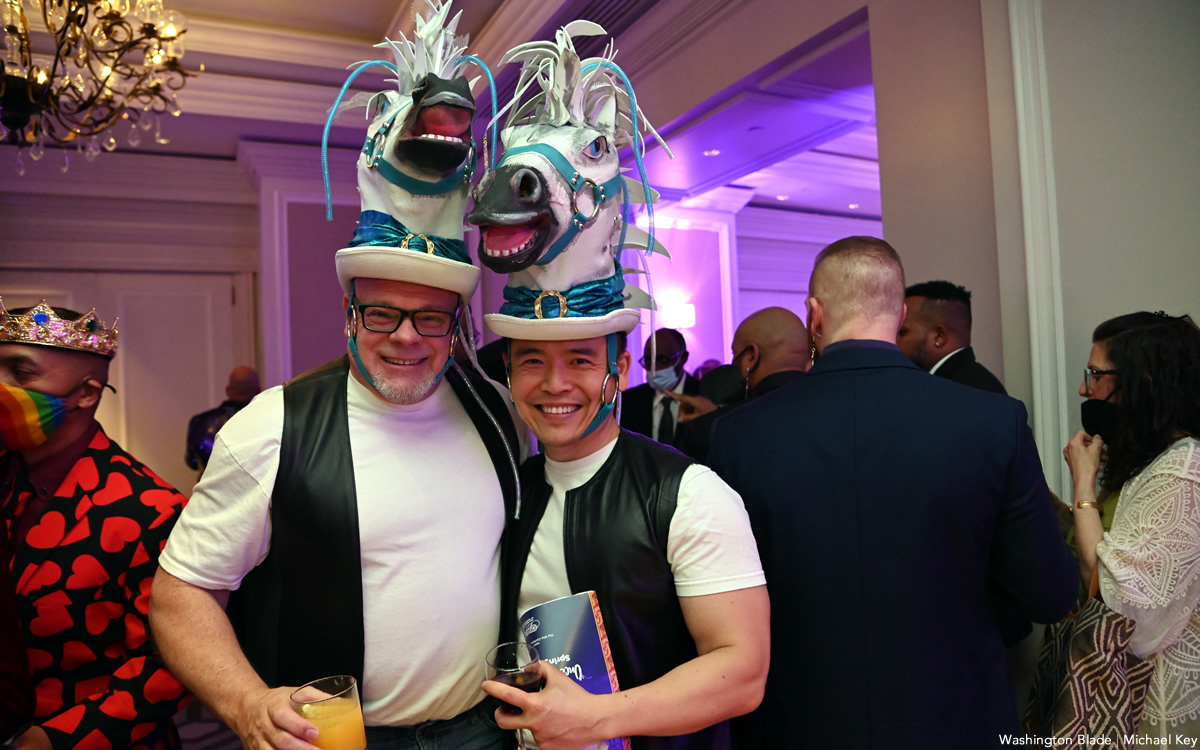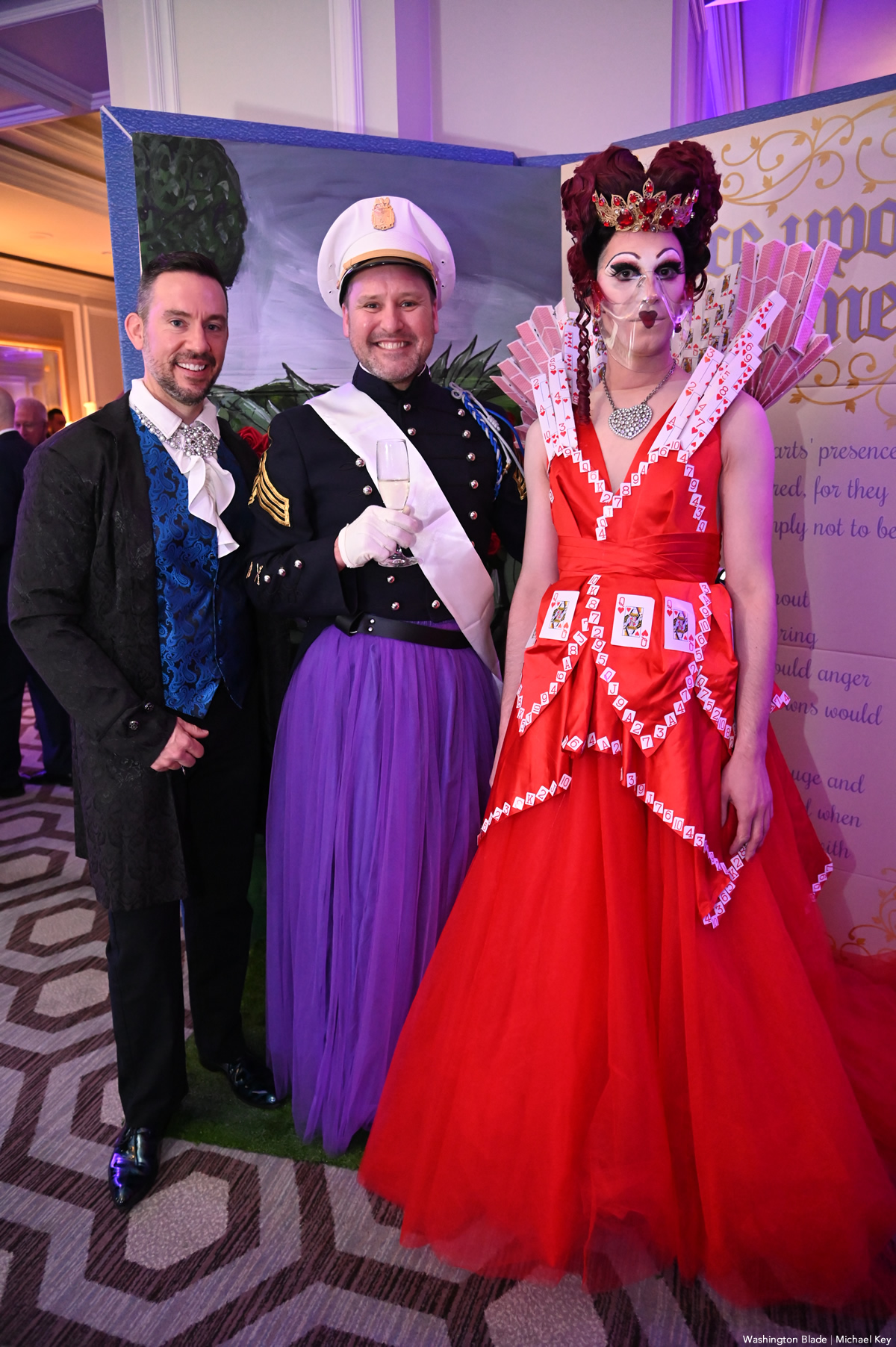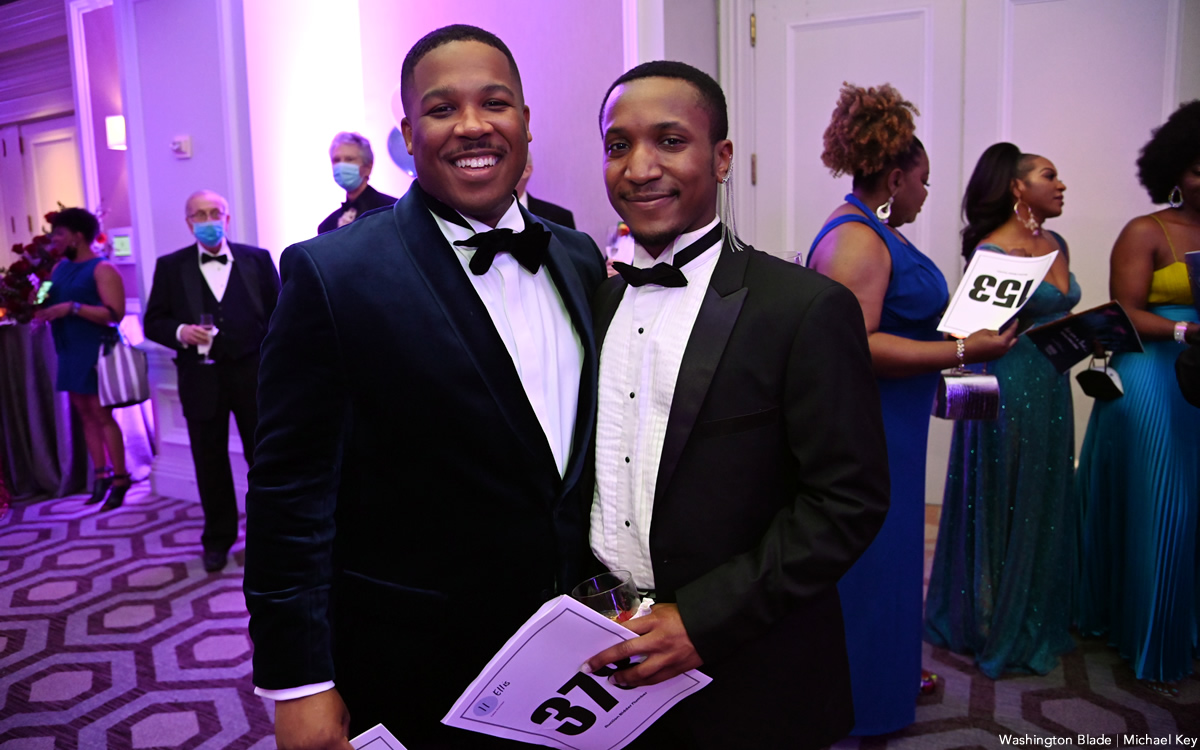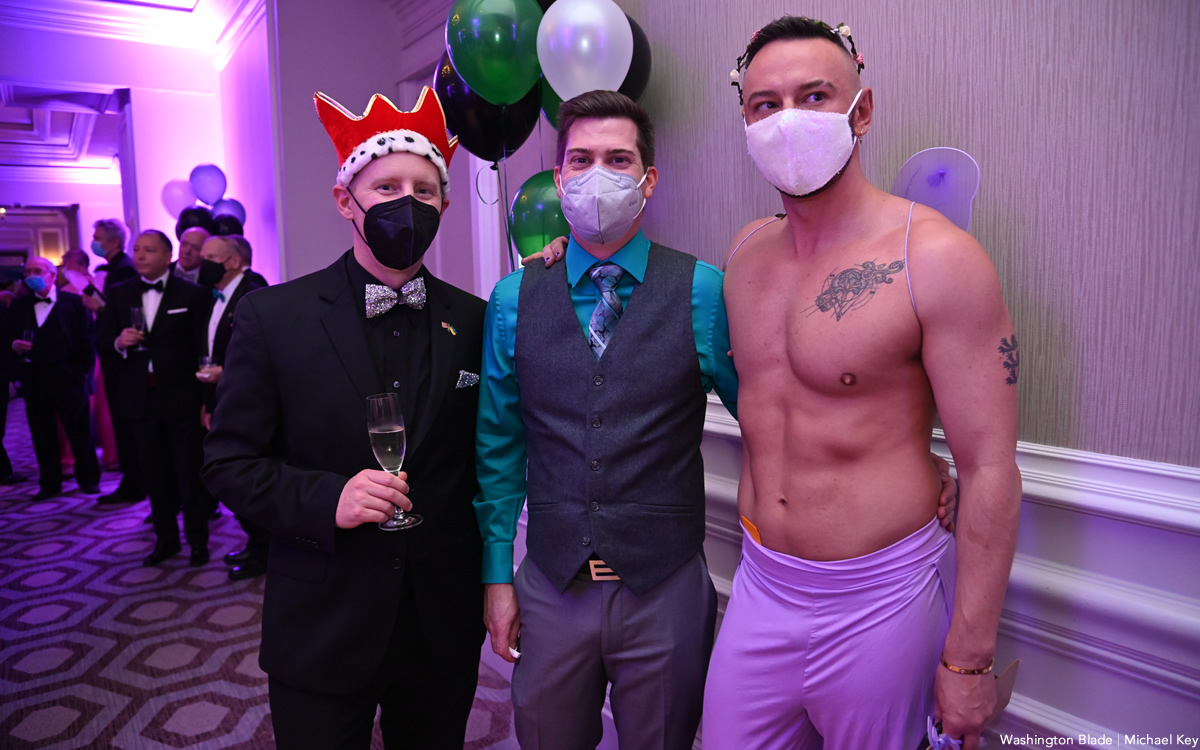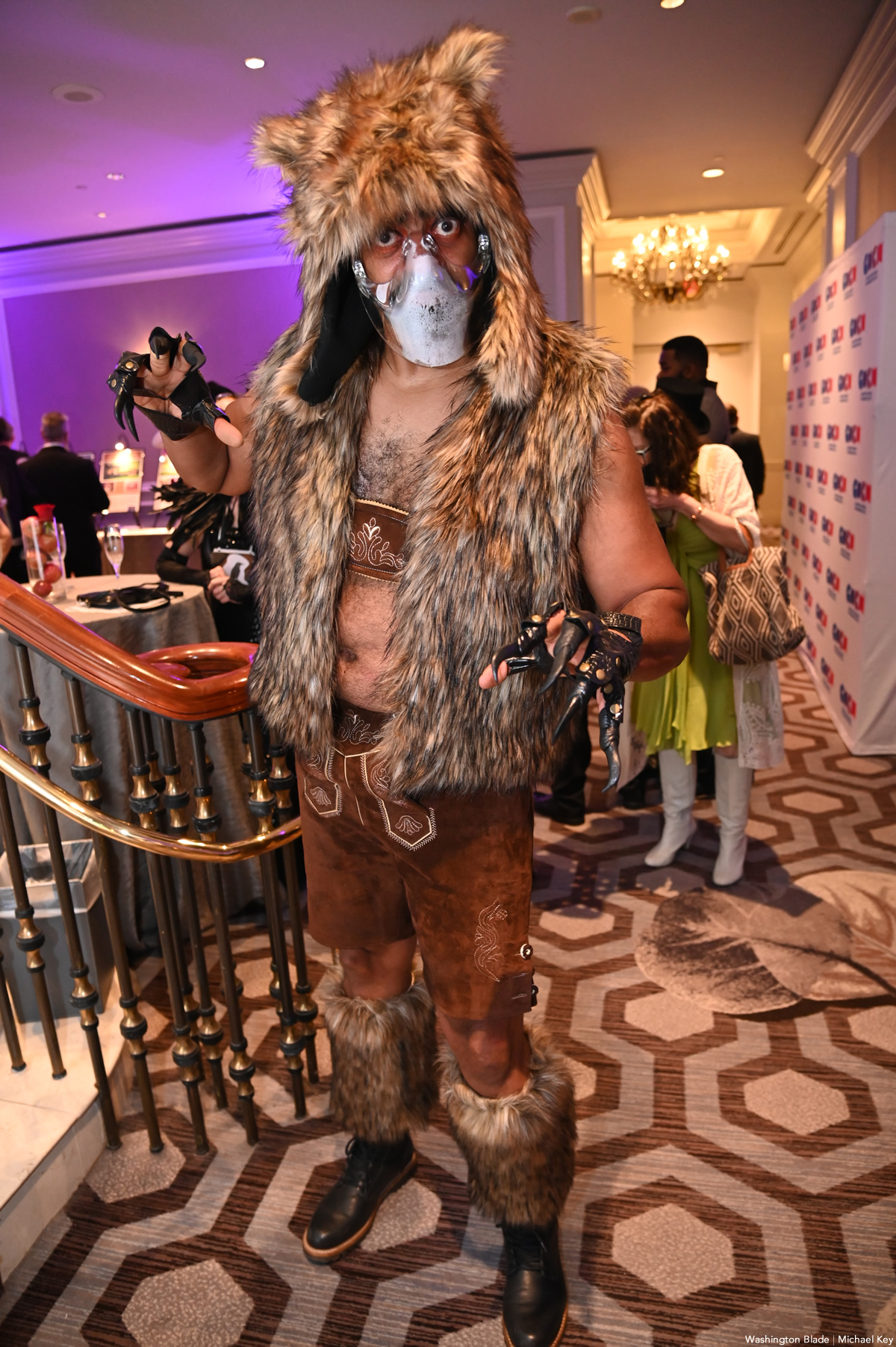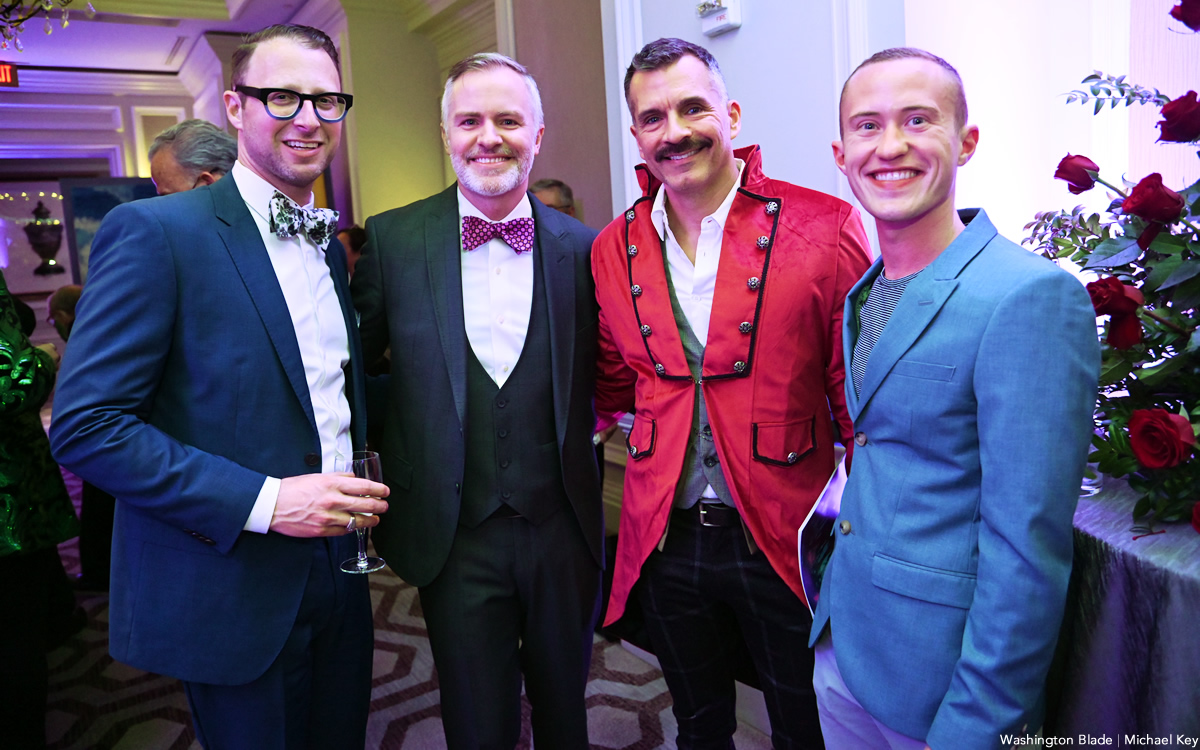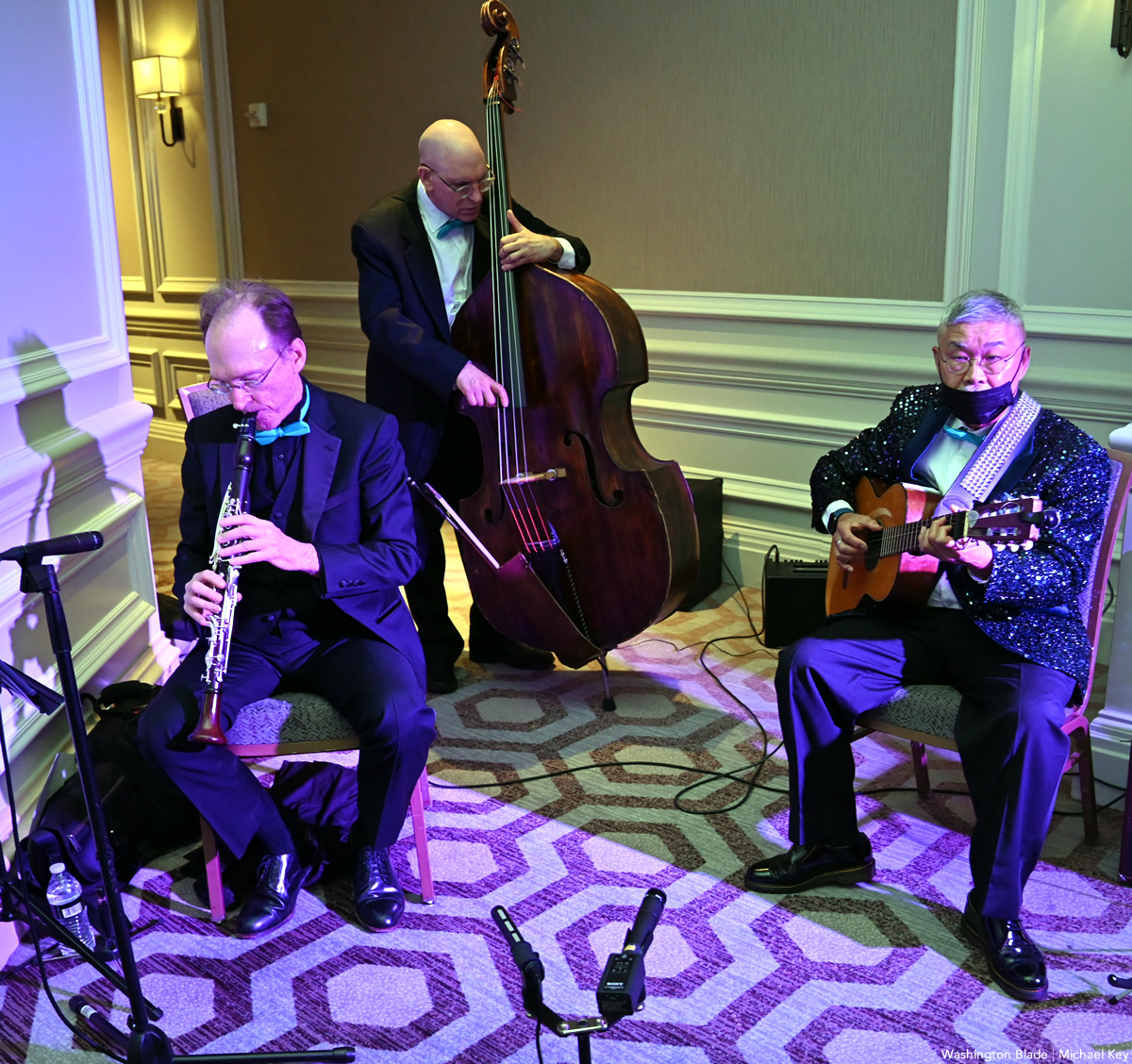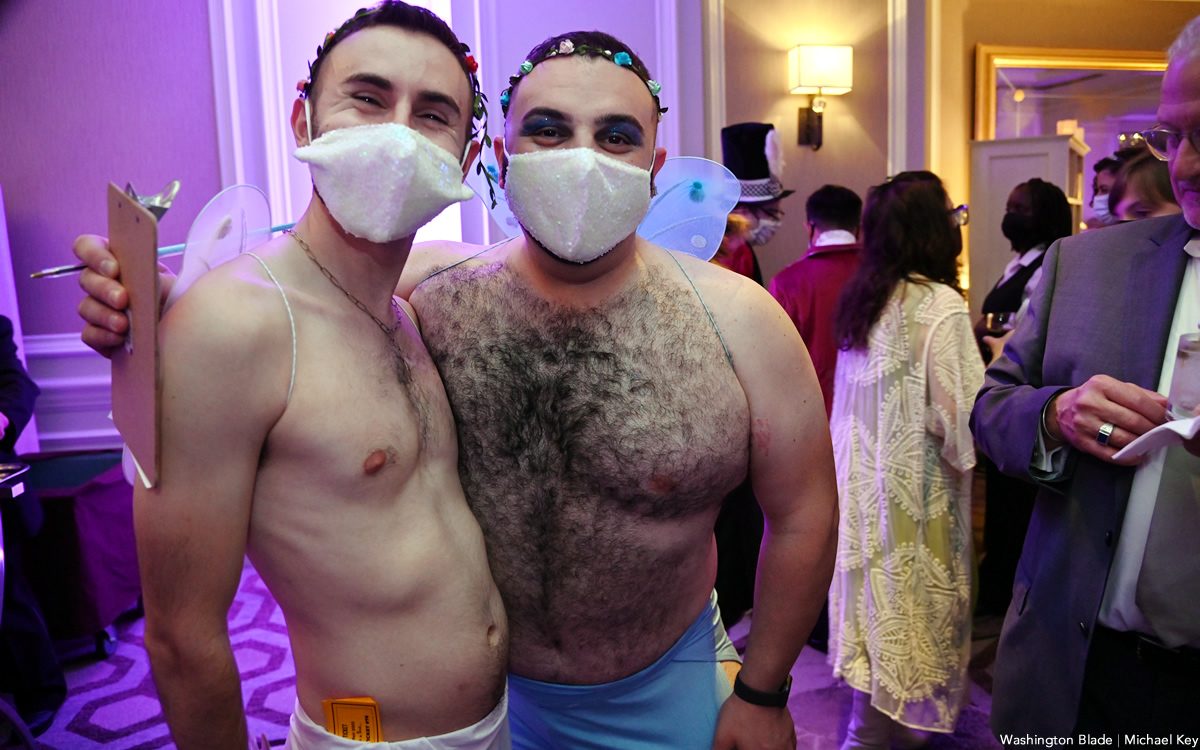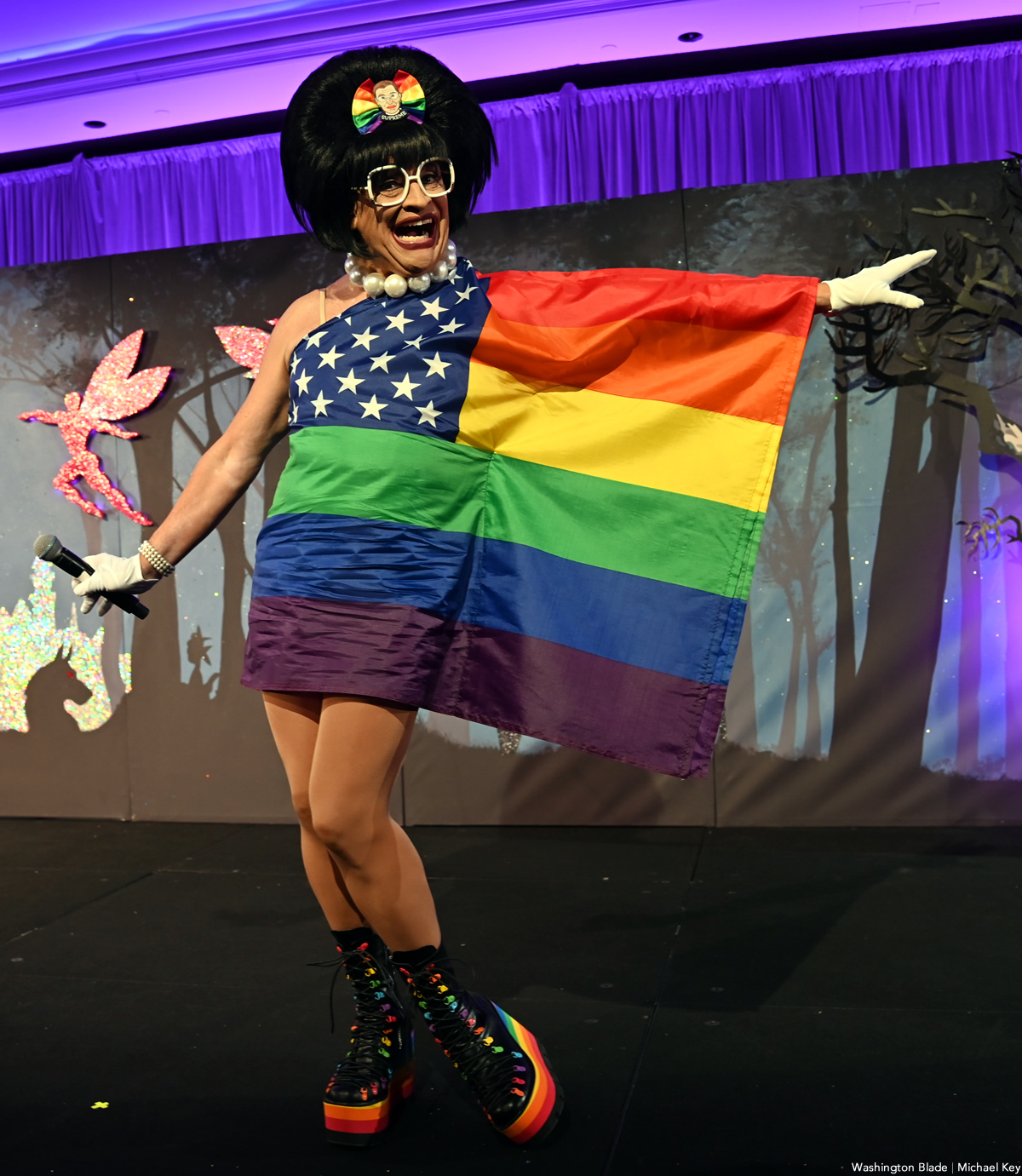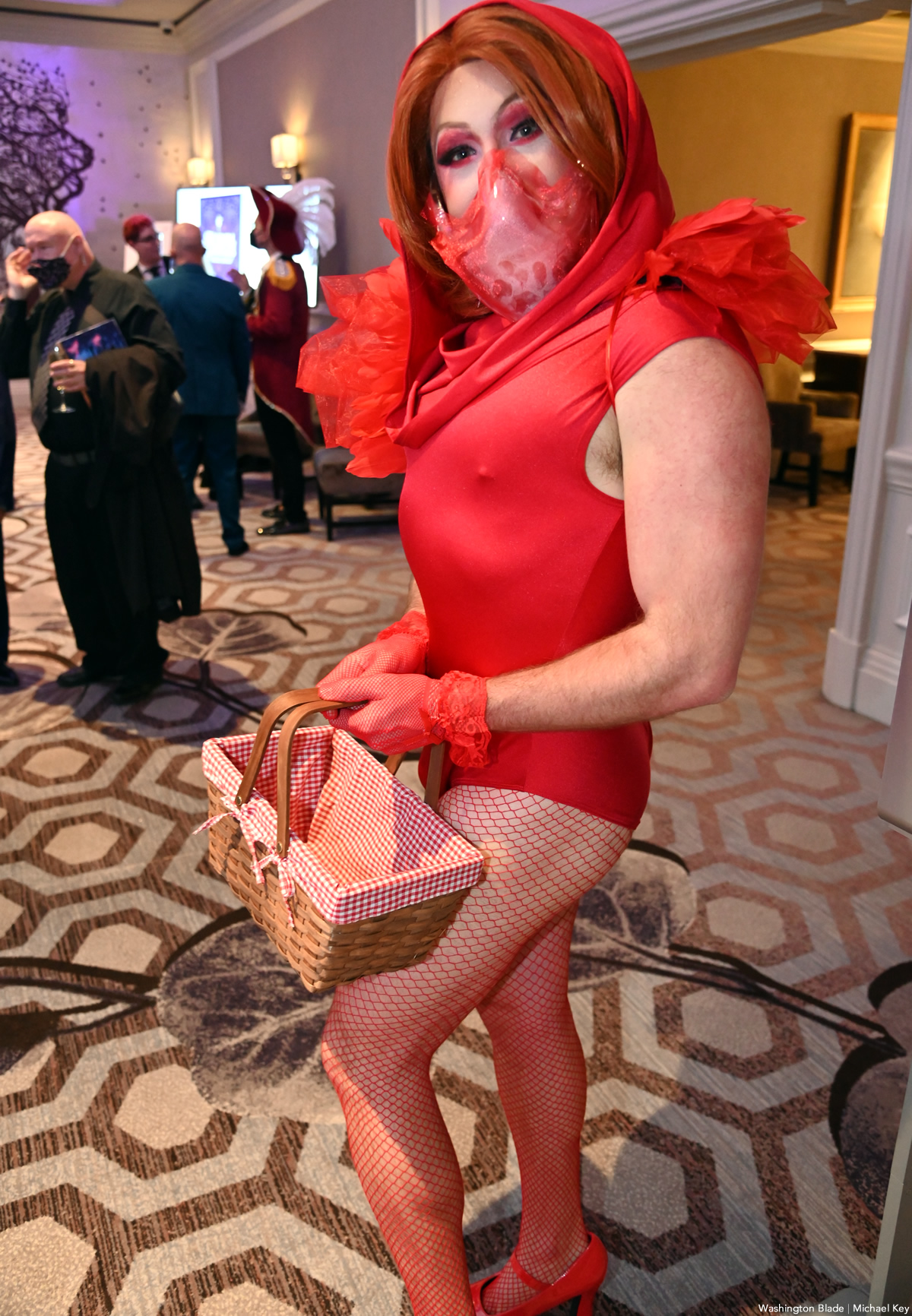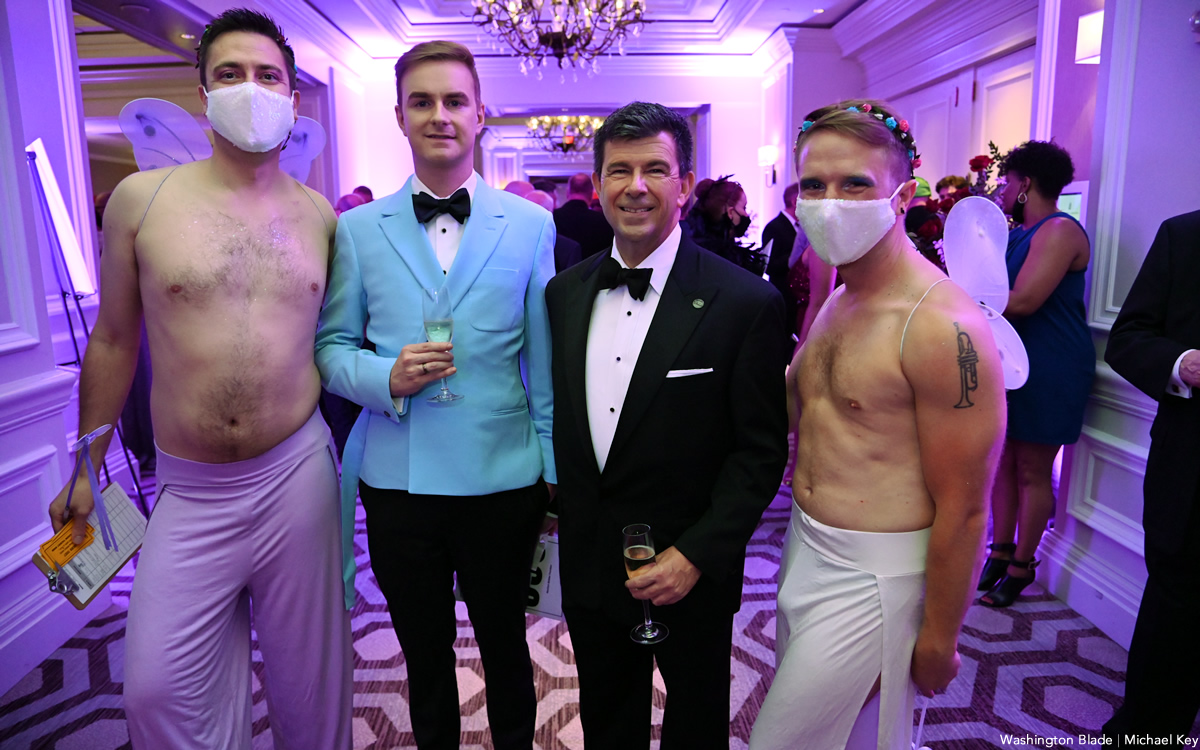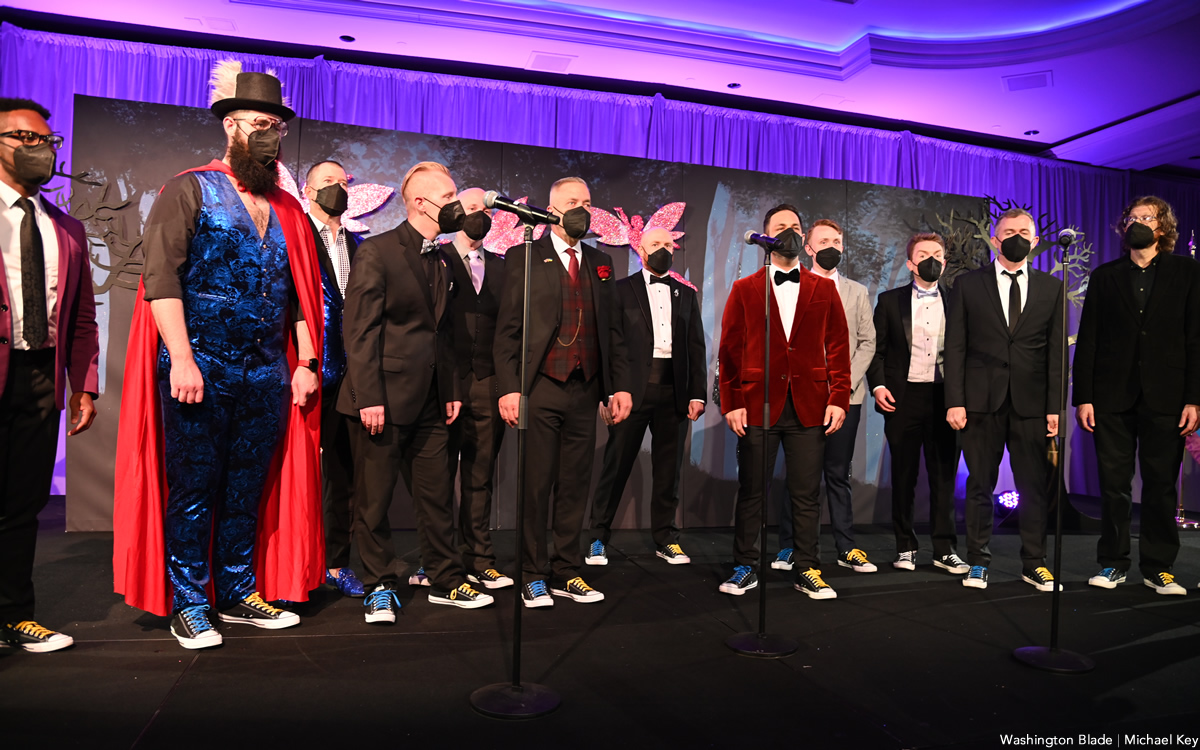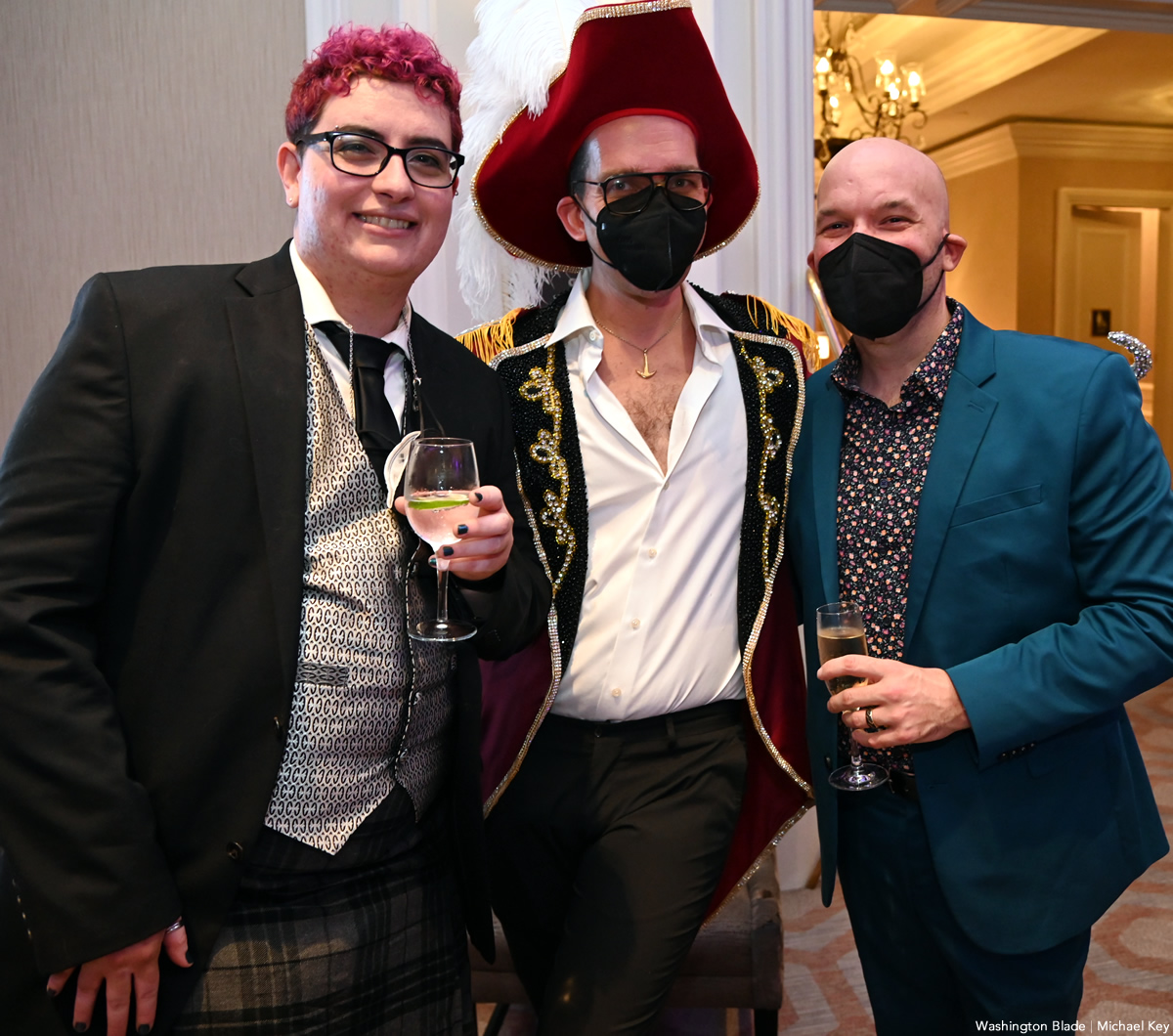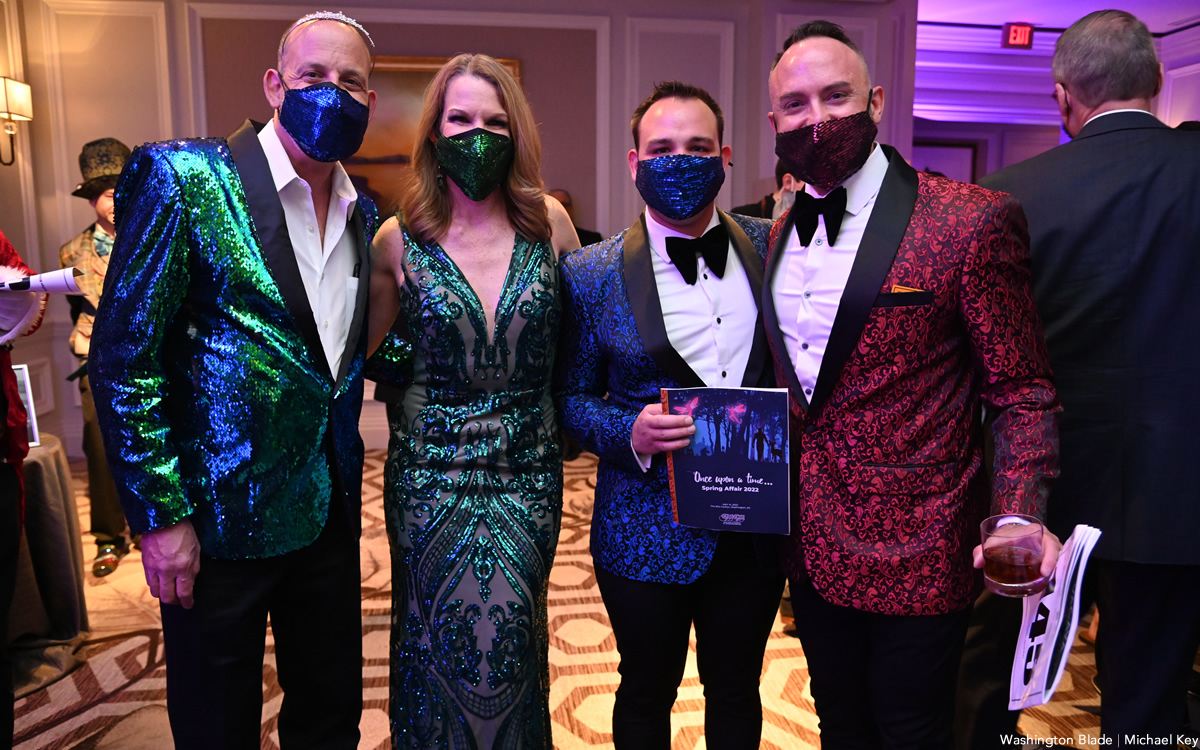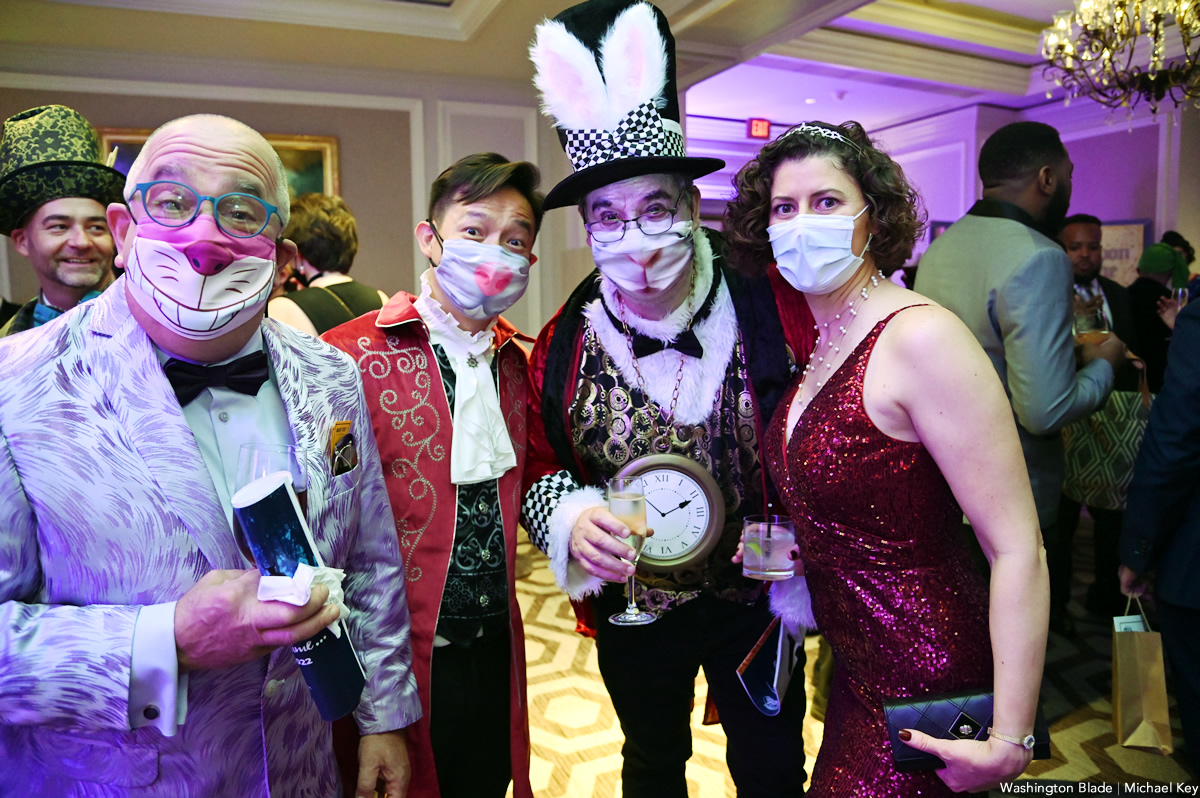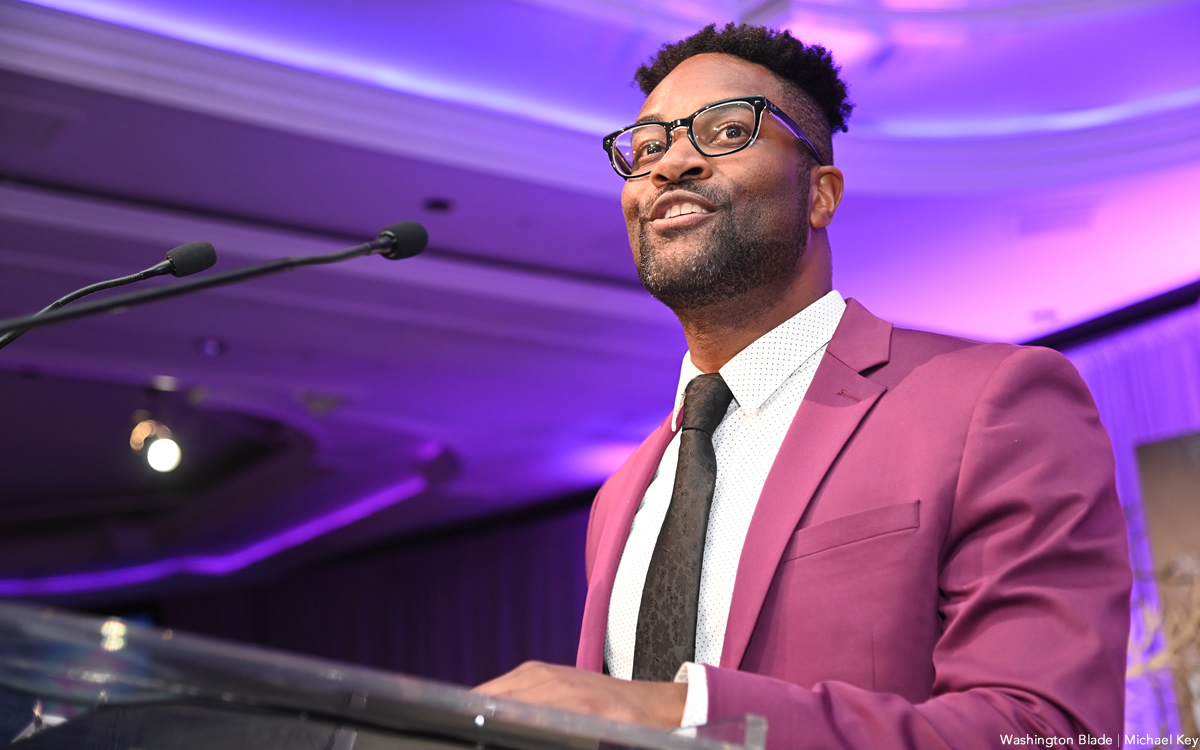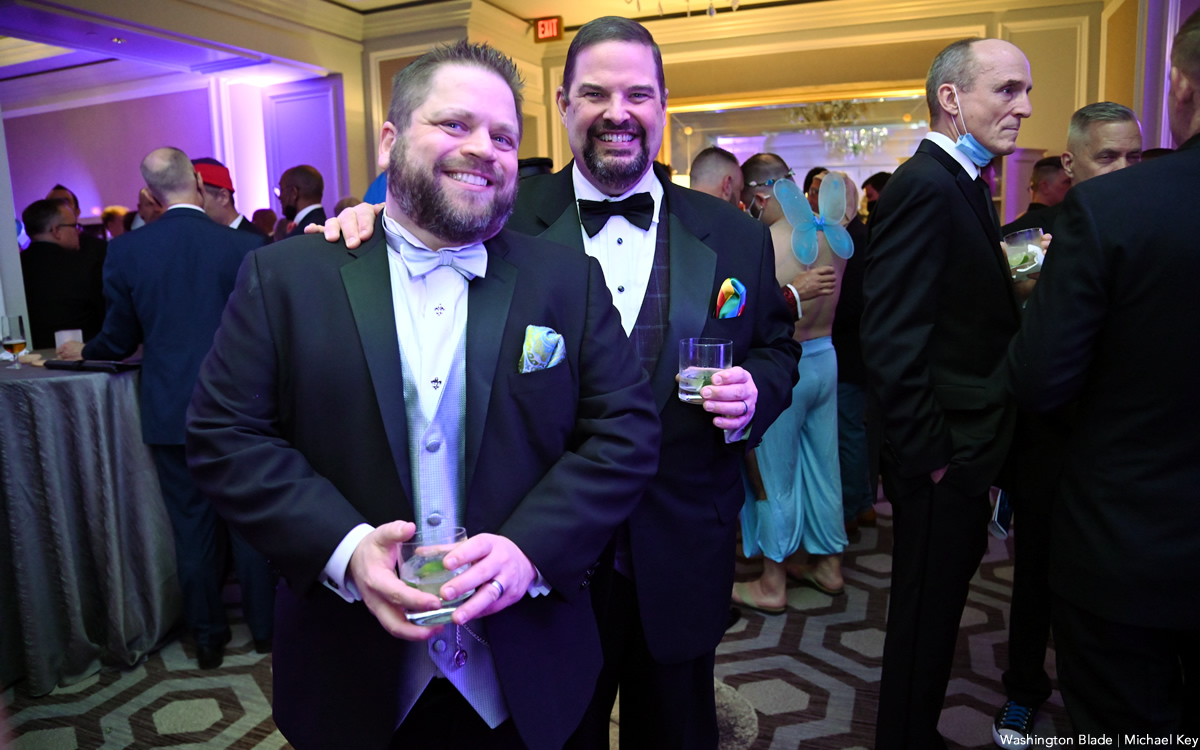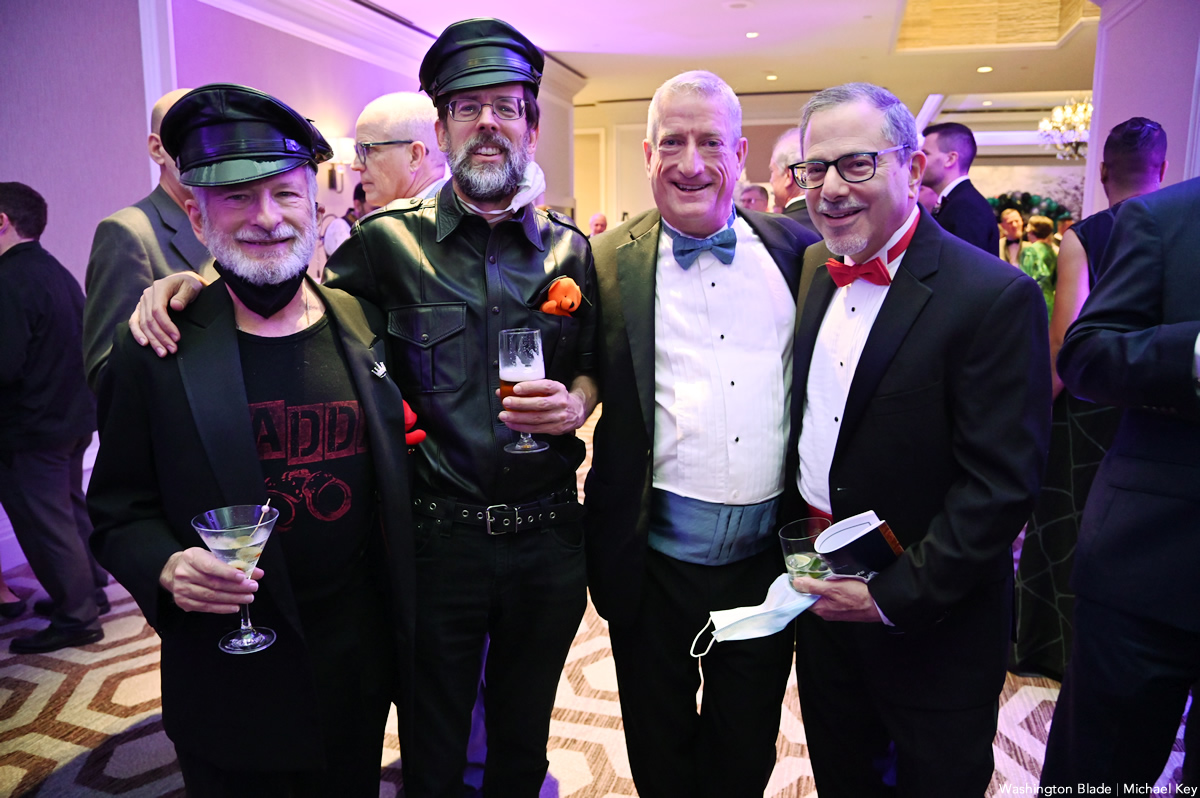 PHOTOS: Halfway to Halloween
Desiree Dik hosts spooky drag show on Friday 13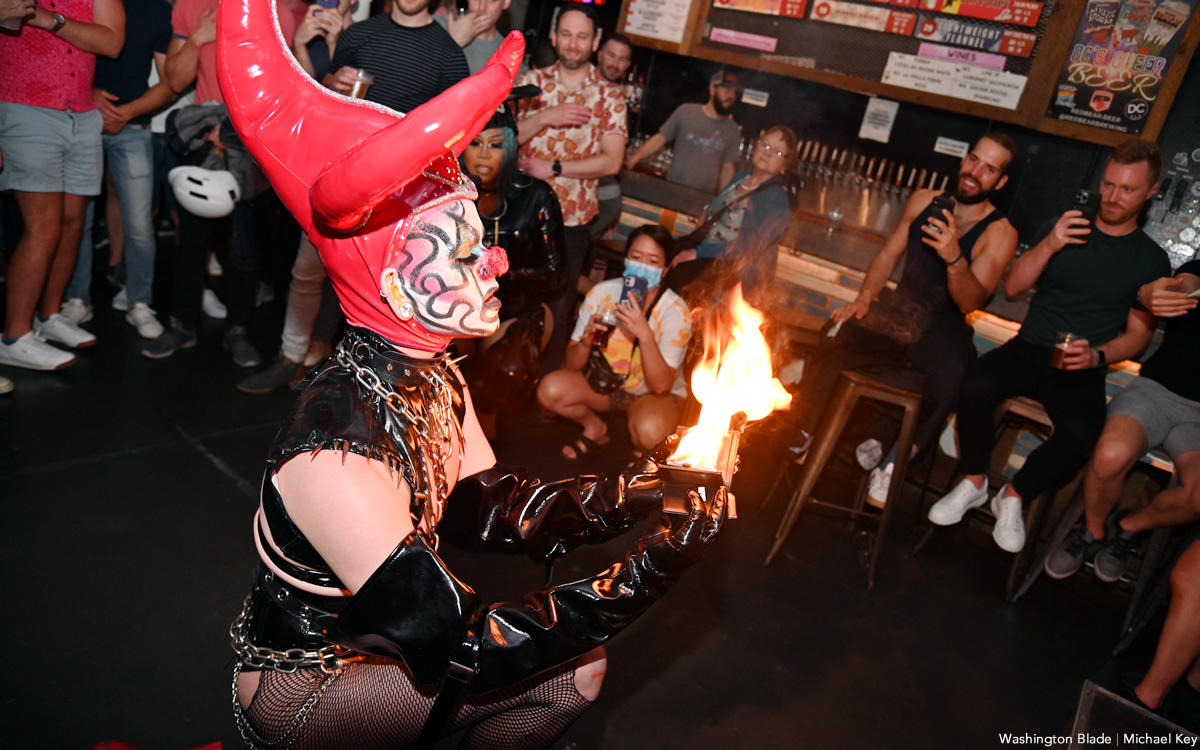 Desiree Dik hosted the "Halfway to Halloween" spooky drag show on Friday, May 13 at Red Bear Brewing Co. Featured performers included Baphomette, Sirene Noir, Ty Dupp and Aave Blue.
(Washington Blade photos by Michael Key)