Remembering Frank Kameny
Friends, colleagues share thoughts on pioneering activist's life and legacy

Sometimes words fail. I just spoke to Frank last week. He called frequently on Fridays with comments (and polite criticisms) of the week's paper. He was upset last week because his closest Blade newspaper box had the previous week's issue inside. I asked him to finally let us comp him a subscription. He reluctantly agreed and we only got one issue out to him before this awful news. Frank helped to found the Blade and never missed an issue. Those of us who now write for the gay press without pseudonyms, or who serve openly in the U.S. military, or who legally marry a same-sex partner in D.C., do so in large part because of Frank's pioneering and fearless work. Gay is, indeed, good. —Kevin Naff, editor, Washington Blade
I only hope that Frank passed with the same smile on his face that he had at the recent HRC dinner when being wheeled around by a beautiful young man. Frank Kameny will go down in the history books as a fighter for the civil and human rights of the LGBT community. He will be remembered for his courageous stands for justice and his fight for his own rights. I assume that on his tombstone will be the words 'Gay is Good,' an expression that he always wanted to be remembered for.
Not many people get the honors that they deserve while still able to enjoy them. But Frank was fortunate to see his life's work honored in many ways. He saw one of his greatest fights, the right of gays and lesbians to serve openly in the military, come to fruition. He was honored by President Obama and a new generation that benefitted from his struggle to live openly the life that he was born to live.
We have lost an icon and a hero. May he rest in peace knowing he lived a life that made a difference.  —Peter Rosenstein, columnist and longtime LGBT rights advocate
Frank was a force of nature. He was a man of high intelligence, endless nerve, and a steel spine. When his own government fired him for being gay in the late 1950s, he was filled with patriotic indignation, outraged that a country that he had defended in front-line combat in World War II would treat him so unjustly. He treated his firing as an act of war, and (as he has said countless times since) he was not in the habit of losing his wars. Unlike most other "homophile" activists at the time, Frank used his own name and refused to cower in fear. He did not think there was the slightest thing wrong with him. He appealed his case to the Supreme Court and wrote his own brief. His entire strategy was based on seizing the moral and intellectual high ground, specifically invoking America's founding principles and demanding for gay people the birthright of any other American citizen. He did this at a time when he had no backup, no army of activists and fundraisers behind him. He took on the U.S. Civil Service Commission and the Department of Defense by himself, on his own wits and native courage. —Rick Rosendall, vice president, Gay & Lesbian Activists Alliance
Words like "champion" and "pioneer" are too frequently bandied about. But both apply to Dr. Frank Kameny. At a time when gays were shunned and vilified, Frank had the vision, and the chutzpah, to press for gay rights as civil rights. He took a courageous stand for equality by directly engaging with the legal system and fighting his way up to the Supreme Court. As importantly, he played a vital part in steadily building a social movement for gay pride that would first help to change the way we think about ourselves and then change the way others think about us. We, all of us, gay and straight, are thus in his debt. —Leslie Calman, executive director, Mautner Project
"Dr. Frank Kameny was more than a pioneer. He was definitely that. But he was also a trailblazer, a mentor, an inspiration — a hero. The list of platitudes to describe the father of the modern gay rights movement is endless. In 1957, Frank was fired as a federal government worker because he was gay. That was then. We, as gays, lesbians, bisexuals, and transgendered people all owe a debt of gratitude to the lifetime of work Frank has done on our behalf. May we now stand on his shoulders and continue the fight for equality.  Let's make Frank proud!" —Robert Turner, president, D.C. Log Cabin Republicans
"Frank Kameny was a champion of equal rights, a founding father of the Pride movement, and a hero to so many of us in the LGBT community. Dr. Kameny never ran from who he was and in so doing empowered millions to be open with the world about who they are. While I am deeply saddened by his passing, I am grateful for the fearless and brave life that he led. Frank Kameny changed minds and opened hearts to acceptance and tolerance in Washington, D.C. and all over the world." —D.C. Council member David Catania
The day before Frank passed away I stumbled on a picture of him in a Christopher Street Magazine from 1976. He is quoted as saying: "We all know that Gay is Good. It's up to us to get out there and make it better — much better." Frank did make the world better for lesbian, gay, bisexual, and transgender people. I am so pleased we had the opportunity to honor him at the DC Fall Reception last month. He inspired us then, and inspires me still, to get out there and make it better for our community. —David Mariner, director, DC Center for the LGBT Community
Dr. Frank Kameny was an American hero who transformed our nation's lesbian, gay, bisexual and transgender community (LGBT). … He was known for being feisty and combative, but he was also big-hearted. He honored me personally by attending my swearing-in, and showed his ability to forgive by accepting my official apology on behalf of the government for the sad and discredited termination of his federal employment by the U.S. Civil Service Commission, the predecessor of the agency I now head. We presented and he accepted OPM's highest honor, the Theodore Roosevelt Award, given to those who are courageous in defense of our nation's Merit Principles. I am grateful for his life, his service to his nation in WWII, and his passion and persistence in helping build a more perfect union.  He was a great man, and I will sorely miss him. —John Berry, director, U.S. Office of Personnel Management
In memory of a giant. All we have achieved grows from your accomplishments. Thank you Frank. —DC Allen, The Crew Club
I am spoiled that I had the great honor of knowing one of my heroes Dr. Frank Kameny. I first met him at a Pride meeting where he raised the roof by saying that we would win our fight for human rights because we are right and they (our enemies) are wrong.
One of my favorite memories of Frank was running into him in line outside Velvet Nation one Saturday. He was attending an after party and was standing outside in suit and tie surrounded by hundreds of club goers who probably had no idea that they were in line with a living legend. Frank appeared to have an excellent time.
Another great memory was being at the White House when President Obama name-checked him in a speech welcoming the first-ever GLBT Pride event. I asked him later if while organizing the first-ever LGBT protest in front of the White House in the early '60s he ever thought that he would be singled out by the president at an LGBT event, Frank paused and said "honestly, no." Frank inspired so many and lived a life that proved that Gay is Good. —Chris Dyer, former D.C. Office of GLBT Affairs liaison
O'Shae Sibley's murder is an attack on LGBTQ people and their expression, as both rise
More than 350 anti-LGBTQ attacks reported between June 2022 and July 2023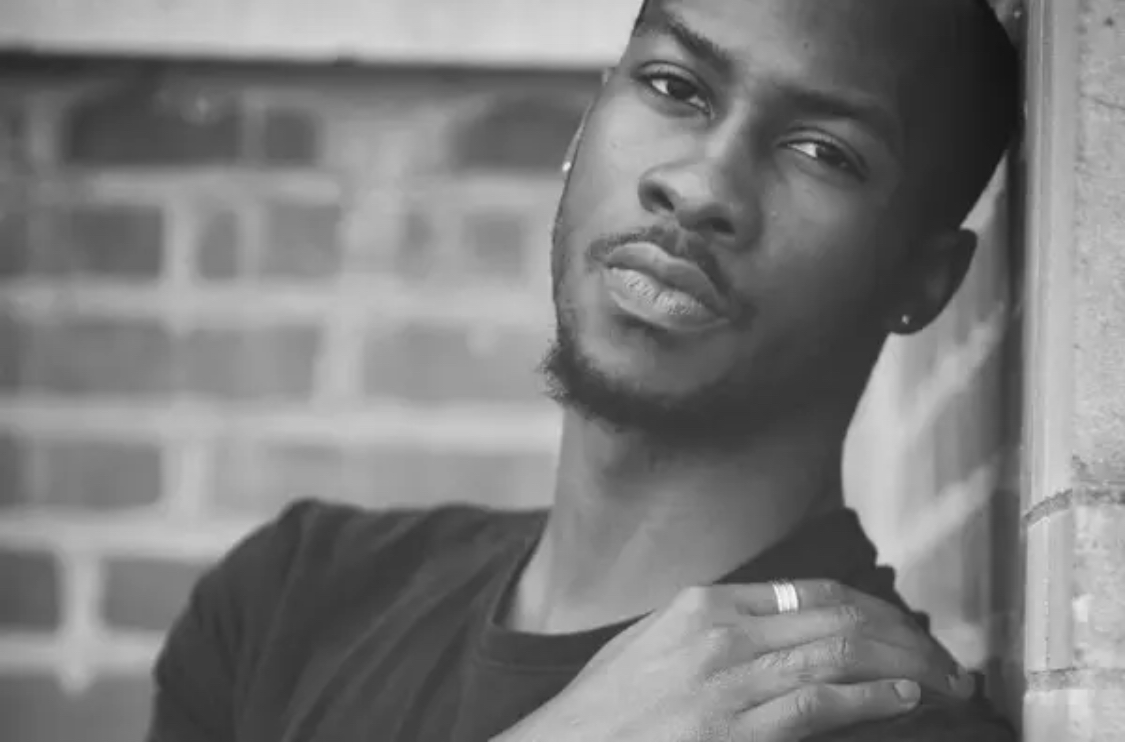 BY HENRY HICKS IV | What do the banning of a children's picture book about two male penguins, white supremacist stand-offs outside of weekend brunches and a killing during impromptu dancing at a gas station have in common? Plenty. Each impinges on the escalating trend of attacks on LGBTQ+ people and their right to free expression. 
On the evening of July 29, O'Shae Sibley pulled into a Brooklyn gas station parking lot with his friends to fill up their gas tank. As they waited for the tank to fill, the group spilled from the car and used the moment to move joyfully in the hot summer night, cranking the car radio's volume and dancing together. Sibley, a gay man, was also a skilled professional dancer and choreographer. He displayed his talents this night, voguing to the sounds of Beyoncé, an artist that Sibley and his friends were fans of. By coincidence, the artist was performing just a few miles away that night, with professional voguers joining her on stage.
Vogueing, a dance style born out of the traditionally queer ballroom scene, is known for its electrifying dips, drops and duckwalks. The style has been prominently featured in the Golden Globe-winning television show "Pose" — and, more recently, on stage in Beyoncé's all-consuming Renaissance World Tour. The energy of the ballroom scene has spirited communities across the country, as Beyoncé's tour has touched down city-by-city, and Sibley and his friends were not exempt to this reach. He was, in fact, eager to participate in his artistry as someone known for his role as a dancer, choreographer, and active member of New York's ballroom community. 
As he and his friends vogued to Beyoncé in the parking lot, moves that Sibley was adept in as an artist himself, they grabbed the attention of hostile onlookers. As captured on surveillance footage, Sibley was first berated with homophobic slurs — Sibley's vogue performance seeming to signal his sexuality to his attacker. Shortly following the verbal assault, things turned violent. Sibley was stabbed and murdered in a tragic hate crime, fueled by homophobia and triggered by Sibley's open expression as a dancer and artist.
In mourning, and in defiant protest in the days following, the New York City queer community  hosted a memorial at the site of his murder where they honored his memory through performance, with a vibrant and resistant ball. 
"You won't break my soul. / You won't break my soul, no, no. / I'm telling everybody," Beyoncé sings defiantly in her single, "Break My Soul."
The murder of O'Shae Sibley was devastating — and a signal of a disturbing trend. Increasing violence toward LGBTQ+ people, and attempts to quash their personal and artistic expression, are on the rise in the United States. Advocacy organizations such as GLAAD and the Anti-Defamation League have reported surges in harassment, vandalism and physical violence against LGBTQ+ people — with 356 instances being reported between June 2022 and April 2023. Transgender people, as well as drag performers, have been targeted at notably high rates. The Human Rights Campaign reported 34 murders of trans people — mostly trans women of color — in 2022 (HRC emphasizes that the actual number is likely higher, as most attacks go unreported, or are reported inaccurately.)
Drag shows across the country have faced threats and intimidation from armed protesters, including the far-right extremist group, the Proud Boys. Gay bars have been targeted by armed assailants, such as the tragic massacre thatoccurred at Club Q in Colorado Springs, Colo., last November. Hospitals providing gender-affirming care to transgender youth have been targeted with bomb threats. On Aug. 18, a California store owner was shot and killed for displaying a Pride flag. Harassment, threats of violence, and hate crimes against the LGBTQ+ community have steadily risen in recent years. It is clear that this bigotry has been emboldened and its first goal is to silence the free expression of LGBTQ+ people, through violence if necessary. 
The exponential increase in physical violence against LGBTQ+ people over the last few years cannot be divorced from the recent legislative environment that has grown ever-more hostile to LGBTQ+ expression. Bills categorizing drag shows as obscenity, book bans targeting LGBTQ+ authors and stories about queer identities in schools and public libraries, as well as other legislative attacks are part of this trend against the LGBTQ+ community. The attacks, both physical and through laws and bans, risk enabling a culture that normalizes repression of queer voices and increases the risk of violence aimed, in part, at suppressing expression of LGBTQ+ people, even when individuals are simply voguing to Beyoncé in public.
Starting in 2021, we've seen a historic surge in book bans around the country, targeting LGBTQ+ voices and stories at a disproportionately high rate. PEN America has reported that among the top eleven books targeted by bans in the first half of the 2022-2023 school year, four focused on LGBTQ+ narratives. These challenges, paired with the historic number of bills targeting LGBTQ+ people in state legislatures across the United States — with at least 566 bills ensnaring the broader LGBTQ+ community, according to the Trans Legislation Tracker — contribute to the normalization of repressing personal and artistic expression of queer people. As these policy attacks continue to advance, violence against the LGBTQ+ community has surged.
And while O'Shae Sibley's murder occurred in New York, a state that has passed no anti-LGBTQ+ bills in the most recent legislative session, his brutal killing shows just how pervasive the impact of anti-LGBTQ+ legislative attacks on free expression in other states are, shaping a culture that spills across borders and impacting LGBTQ+ people throughout the country. Even states perceived to be supportive to the LGBTQ+ community, such as New York, are not immune to the cultural reach of anti-LGBTQ+ repression and intimidation: the home and office of Erik Bottcher, a gay city councilmember in New York City, was vandalized last December after he voiced support for Drag Story Hour, and more recently, a rainbow Pride flag at a Manhattan restaurant was intentionally lit on fire.
Political threats to LGBTQ+ expression, whether it be through restricting and chilling on-stage performance or making it virtually impossible to even acknowledge the existence of LGBTQ+ people in Florida and other states' schools, have and will continue to put LGBTQ+ people at risk everywhere, chilling their ability to express themselves and potentially even sending them back into the closet, which, at its core, is a form of self-censorship.
A culture of free expression, where people can speak, write — or dance — free from fear of violence, is essential to a thriving democracy. LGBTQ+ people deserve to equally enjoy this right — through creative performance, gender expression, or displays of joy. The ongoing trend of legislative attacks on drag, attempts to label LGBTQ+ stories as "obscene," and the accompanying trend of violent assaults on LGBTQ+ people are attacks on free expression and must be condemned as such.
Henry Hicks IV is the coordinator for PEN America's U.S. Free Expression program. PEN America is committed to defending against attacks on LGBTQ+ free expression.
Fly the Rainbow Flag in honor of Laura Ann Carleton, an LGBTQ ally
Murder in Cedar Glen, Calif., has sparked outrage around the country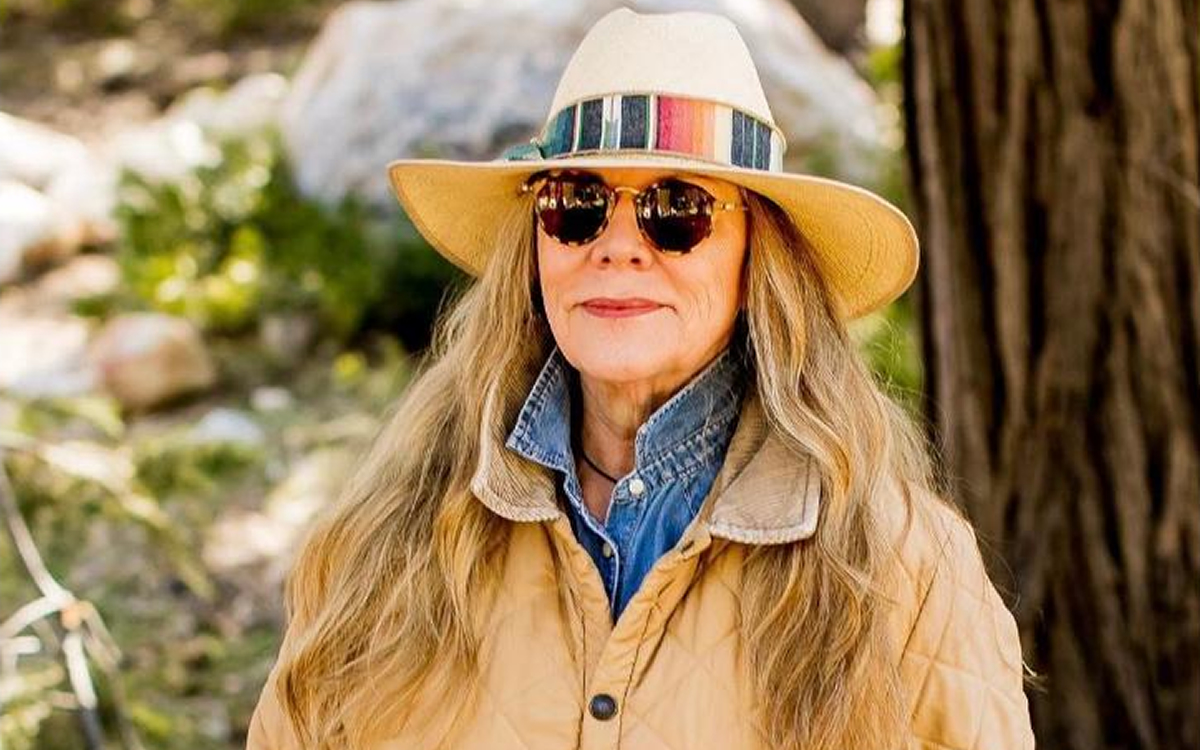 The Gilbert Baker Foundation mourns the Aug. 18 murder of Laura Ann Carleton, a gift shop owner in Cedar Glen, Calif. A longtime LGBTQ+ ally, Lauri was shot dead by a man who complained about the Pride flag displayed at her store. Carleton leaves behind a husband and nine children.
The world has reacted with anger to this shocking hate crime. But people should not be surprised. This is the inevitable conclusion of mounting Republican Party and conservative attacks on the LGBTQ+ community. They label us as groomers, they lie that we are recruiting children. They ban our books, halt trans care, censor our school curricula. And all this hatred creates more hatred. Now it has led to the brutal and senseless murder of a straight woman whose only crime was to support her LGBTQ+ friends by flying a Pride flag.
The blood of Lauri Carleton is on the hands of every conservative politician who makes verbal and legislative attacks on the LGBTQ+ community. Make no mistake; this horrendous crime is no isolated incident. Across the country the Rainbow Flag has been banned in 40 cities. Right-wing legislators have also tried to ban the flag nationally — over 30 members of the U.S. House of Representatives voted for such a proposal earlier this year. This wave of censorship and anti-LGBTQ+ sentiment has created a climate ripe for hate crimes, and now a brutal murder in Cedar Glen.
The Gilbert Baker Foundation unequivocally condemns the rhetoric of hatred promoted by conservative and homophobic politicians. Words have consequences. Words of hate have even greater consequences. In memory of Lauri Carleton, the foundation asks every American to display a Rainbow Flag — at their homes, at their businesses — to let the haters across America.
Charles Beal is the president of the Gilbert Baker Foundation.
Legal registration of NGOs is vital for advancing human rights of LGBTQ, intersex rights in Africa
Kenya and Eswatini groups have won legal victories this year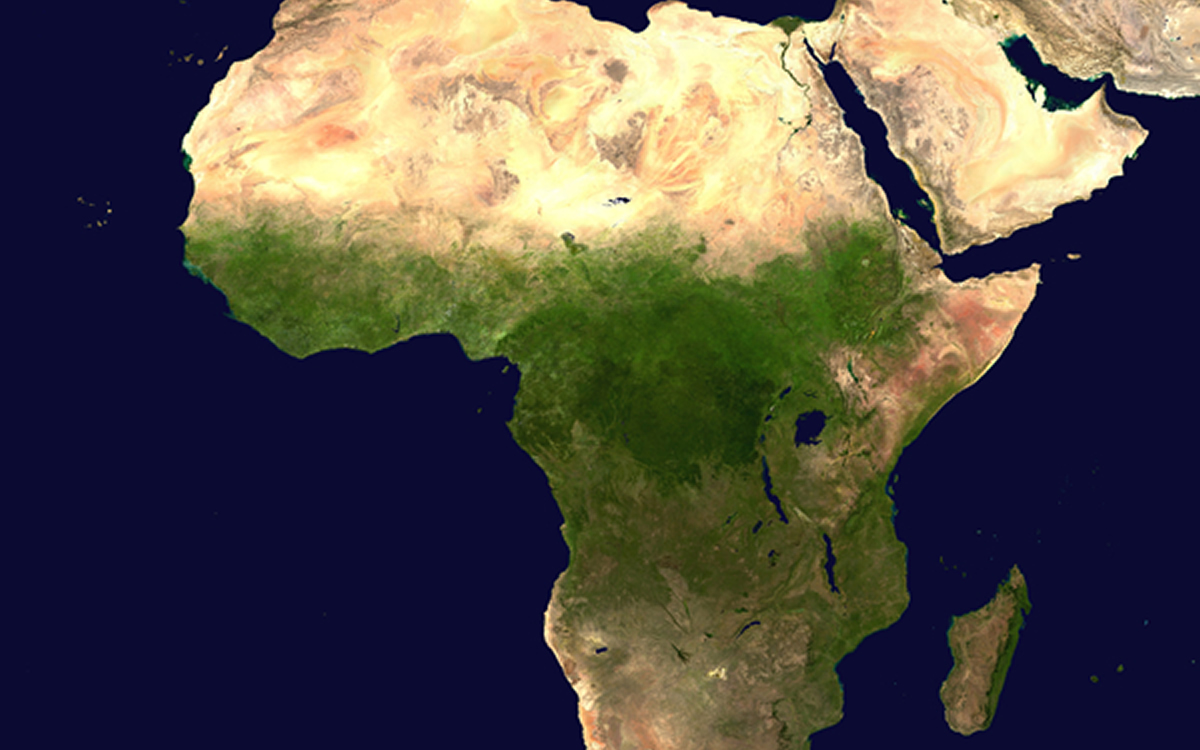 By MULESA LUMINA, KAAJAL RAMJATHAN-KEOGH AND TANYA LALLMON | Upholding the human rights of lesbian, gay, bisexual, transgender, nonbinary, other gender diverse and intersex (LGBTQI+) people remains a pivotal human rights concern across Africa. In recent years, despite significant but sporadic victories in several African courts affirming the human rights of individual members of non-governmental organizations (NGOs) working to uphold LGBTQI+ rights, including their members' right to freedom of association, many obstacles hinder such organizations' ability to register with appropriate authorities in order to operate legally.
As unpacked in a webinar organized by the International Commission of Jurists, such obstacles include bureaucratic red tape, a dearth of domestic laws explicitly prohibiting discrimination based on sexual orientation, gender identity, gender expression or sex characteristics (SOGIESC) and the existence of criminal laws targeting and perpetuating discrimination against LGBTQI+ individuals. The severe anti-LGBTQI+ backlash from community and religious groups exacerbates the situation and compounds these obstacles, further undermining advocacy efforts.
The Kenyan Supreme Court in February 2023 ordered that the National Gay and Lesbian Human Rights Commission be allowed to register because the authorities' initial decision to refuse registration was discriminatory and unconstitutional, violating the right to freedom of association solely because of the sexual orientation of the organization's members. In June this year, the Supreme Court of Eswatini became the latest African apex court to rule in favor of registering a LGBTQI+ human rights NGO, directing the minister responsible for registering companies to reconsider his initial refusal because, procedurally, it violated the Constitution. While the Swazi Supreme Court's ruling in the case did not necessarily rely on a clear statement upholding the human rights of LGBTQI+ people in Eswatini, this remains a welcome decision. Seven years prior, the Botswana Court of Appeal ordered the Registrar of Societies to register Lesbians, Gays and Bisexuals of Botswana (LEGABIBO) on the grounds that the refusal to register LEGABIBO as an organization was unlawful and a violation of the right to freely associate.
Still, across Africa, civil society organizations continue to oppose the denial of registration and seek redress for violations of the right to freedom of association of their members. Nyasa Rainbow Alliance (NRA), for instance, is one such organization with a pending decision in their legal quest for registration. NRA's case is still awaiting hearing and determination by three judges of the Malawian Constitutional Court.
The right to freedom of association is a fundamental foundation of any democratic society. Exercising this right by forming and legally registering NGOs is essential for enhanced advocacy since it allows organizations to apply for funding, operate bank accounts that hold these funds, employ staff, work with international partners, and access global and regional human rights mechanisms and fora.
As noted by the African Commission on Human and People's Rights (African Commission) in its Guidelines on Freedom of Association and Assembly in Africa, the rights to freedom of association and assembly under the African Charter "are inextricably intertwined with other rights". Further, in the matter mentioned above the Supreme Court of Kenya also emphatically stated, "[g]iven that the right to freedom of association is a human right, vital to the functioning of any democratic society as well as an essential prerequisite [for the] enjoyment of other fundamental rights and freedoms, we hold that this is inherent in everyone irrespective of whether the views they are seeking to promote are popular or not."
It goes without saying that human rights NGOs play a critical role in upholding democratic principles and safeguarding human rights by mobilizing collective action, holding governments accountable, offering direct assistance to victims of human rights violations, challenging discriminatory laws and policies and more. The Triangle Project, for example, is a South African NGO that has been instrumental in amplifying awareness of anti-LGTBQI+ hate crimes, influencing policy change and supporting victims.
NGOs advocating for the human rights of LGBTQI+ persons, in particular, empower and protect these oft-marginalized individuals by offering awareness-raising platforms, connecting them with key stakeholders, and providing access to resources and services that might otherwise be denied to them. During the COVID-19 lockdowns, many LGBTQI+ Africans were abruptly cut off from the NGOs that were their safe havens and sources of social and economic support. Additionally, amid increasing hostility towards LGBTQI+ persons in many African countries, including Ghana, Nigeria and Uganda, NGOs like the Initiative for Equal Rights (TIERs) and LGBT+ Rights Ghana provide crucial protective spaces. 
Having legal status is also a prerequisite for holding observer status and participation in the sessions of bodies like the African Commission on Human and Peoples' Rights. However, the withdrawal of the Coalition of African Lesbians' observer status by the African Commission and recent denials of such status to Alternative Côte d'Ivoire, Human Rights First Rwanda, and Synergía – Initiatives for Human Rights undermine the right to freedom of association and represent missed opportunities to ensure that the human rights of marginalized groups, including LGBTQI+ persons, are placed on the African human rights agenda.
Registration of LGBTQI+ human rights organizations in Africa is more than a matter of legal formality. It can be a significant step towards bolstering advocacy and promoting human rights for all. It is truly unconscionable that, in 2023, LGBTQI+ people continue to endure violence, persecution, discrimination and bigotry amid the reignited backlash against their human rights in multiple African countries. It is essential for governments to protect the right to freedom of association by dismantling barriers to registration and working closely with these groups to realize the human rights of all people. Only through collective efforts can we build an inclusive society that is able to guarantee the right to dignity of all persons and offer protection and non-discrimination to all.
Mulesa Lumina is the Legal and Communications Associate Officer for the International Commission of Jurists' (ICJ's) Africa Regional Program, Kaajal Ramjathan-Keogh is ICJ Africa's Director and Tanya Lallmon is a former ICJ Africa intern.