Benjamin Franklin: Writer, inventor, statesman and friend to gays
There is no more fascinating character among the Founding Fathers than Benjamin Franklin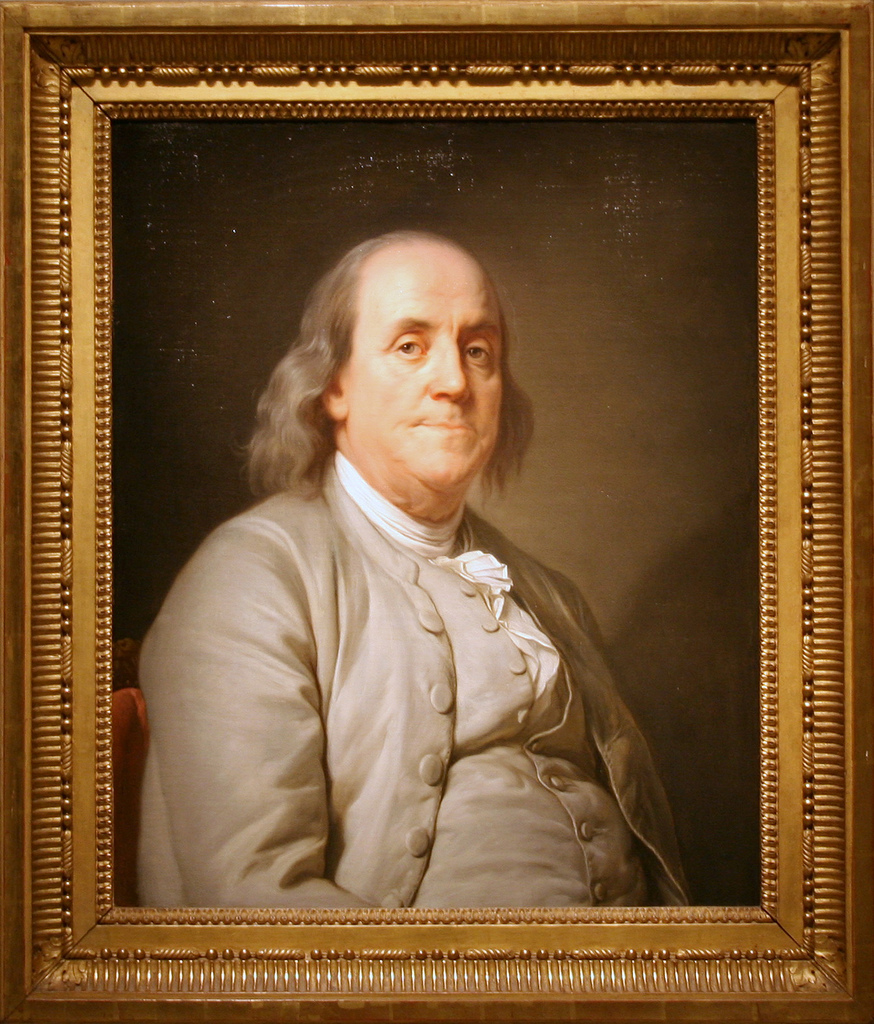 There is no more fascinating character among the Founding Fathers than Benjamin Franklin. An intellectual powerhouse credited with an extraordinary number of inventions and writings, he also was one of the three most pivotal players in the solidifying of the new colonial government, along with George Washington and Thomas Jefferson. Historian Walter Isaacson, author of the definitive biography of Franklin, described him as "the most accomplished American of his age and the most influential in inventing the type of society America would become." It was Franklin who edited the Declaration of Independence as Jefferson wrote it, making significant changes, which altered the course of history. (For example, Jefferson had originally written "we hold these truths to be Sacred," but Franklin altered that to read "self-evident" because, he argued with Jefferson, the new democracy could not be predicated on the old divine right of kings, like the monarchy they had just won freedom from. Thus "self-evident" — coming from the people, not "Sacred," coming via a kingly conduit to God.)
Franklin was also a statesman, having been Speaker of the Pennsylvania Assembly and President of Pennsylvania — a position equivalent to governor, today.
Franklin was also known as the great communicator among the major players in the colonial era. His joie de vivre and sense of humor ingratiated him with everyone, which is why he became the primary diplomat from the colonies, an ambassador to the French and Prussian courts and U.S. minister to both France and Sweden. In each capacity he negotiated treaties and opened communication between supporters in Europe and the colonies.
It was in his role as ambassador to France that Franklin also became the nation's first gay-friendly ambassador, helping a known homosexual escape prosecution and become a pivotal figure in the American Revolution.
Identifying Franklin's most pivotal role in colonial America is impossible as there was no arena in which he was not essential, as Isaacson's biography makes clear. But certainly Franklin's most significant role in relationship to the American Revolution and the propitious outcome of the Revolutionary War was his delivery of Baron Friedrich von Steuben from the French court at Paris to George Washington at Valley Forge.
Washington himself felt that von Steuben's military strategies were vital to his success in the war; von Steuben's expertise was so stellar his military manual, "Regulations for the Order and Discipline of the Troops of the United States," became the fundamental guide for the Continental Army and remained in active use through the War of 1812, being published in over 70 editions.
Had it not been for Franklin, however, Washington would never have gotten his military strategist and von Steuben may have spent the remainder of his life in prison somewhere in Europe.
At the lead-in of the Revolution, Franklin was a mediator between the French and the colonists in negotiating the support of France against the British. It was during this period of intense political complexity and foment that von Steuben was first approached.
Franklin knew of von Steuben's homosexual encounters, but didn't consider them relevant to a position in Washington's Continental Army. In June 1777, rumors of homosexual activity had forced von Steuben to resign his role as chamberlain to Prince Joseph Friedrich Wilhelm of Hohenzollern-Hechige, in southern Germany. Von Steuben travelled to Paris — some say fled — seeking a position in the French army or the Continental Army, through American military representatives like Franklin.
Washington had sought a military strategist, but had insisted on someone who spoke fluent English. Von Steuben spoke German and French and very little English, so Franklin was initially leary of recommending him to Washington.
But — and this is where Franklin's gay-friendly attitude is most obvious — Franklin had empathy for von Steuben's increasingly problematic circumstances and decided to write letters of recommendation to Washington and bring von Steuben to America. These letters of recommendation came immediately following a crisis for von Steuben.
Having first rejected a non-paid position offered by Franklin, von Steuben found himself in danger of being prosecuted. A letter dated August 13, 1777 to the Prince for whom von Steuben had been chamberlain threatened von Steuben:
"It has come to me from different sources that M. de Steuben is accused of having taken familiarities with young boys which the laws forbid and punish severely. I have even been informed that that is the reason why M. de Steuben was obliged to leave Hechingen and that the clergy of your country intend to prosecute him by law as soon as he may establish himself anywhere."
Franklin and von Steuben met again and Franklin expanded and revised von Steuben's résumé to make it more attractive to Washington, wrote letters of recommendation for von Steuben and arranged for his passage to Pennsylvania.
Von Steuben arrived at Valley Forge in February 1778, with his 17-year-old French lover, Pierre Etienne Duponceau.
The rest — thanks to Franklin — is history.
It wasn't solely as ambassador that Franklin made gay-friendly history in early America. In his role as America's printer extraordinaire, Franklin had been responsible for facilitating the printing of the first male same-sex love story in North America through his friendship with and mentoring of French printer Fleury Mesplet.
Franklin had befriended Mesplet after meeting him in London during one of his many sorties there. There are different versions of how Mesplet arrived in Philadelphia, but he was both a revolutionary and a printer and his friendship with Franklin deepened during his time in Philadelphia. He then moved to Montreal with the American Army in 1775 as a printer for the colonial Confederation. But when he failed to convince Quebec to engage in the American Revolution, he was imprisoned as the British Crown retaliated, charging him with sedition.
Mesplet would become one of the most historically significant printers in Canada. In 1785, he founded the Montreal Gazette, now the oldest continuing newspaper in Canada. For LGBT historians, however, Mesplet is famous for printing the first book in Montreal, which was also the first homoerotic publication in North America.
In 1776 Mesplet, whose friendship with Franklin bolstered his revolutionary fervor as a printer, bookseller and writer, published the play "Jonathas et David," or "Le Triomphe de l'Amitie." The play details the homoerotic relationship between Jonathan and David in the Old Testament — a depiction still considered controversial today, 235 years after Mesplet's publication.
Franklin was known as a sexual profligate — he spent little time with his common-law wife, Deborah Read, once he began to travel abroad, and was known for his many dalliances with women and writings on the topic of womanizing. He had one illegitimate son whom he recognized and may have had others. One presumes Franklin's own expansive sexual appetite allowed him not just tolerance but empathy with regard to von Steuben and also kept him from suggesting to Mesplet that homoerotic plays might not be the very first thing to publish in his new Canadian home, when he was already under suspicion for his political views.
Franklin's life was mesmerizingly rich and the breadth of his contributions to America incalculable. Added to that, now, can be his own significant contributions to LGBT history in North America.
This piece is the final piece in the National Gay History Project series.
Victoria A. Brownworth is an award-winning journalist, syndicated columnist. She is the author and editor of nearly 30 books, including the award-winning "Too Queer: Essays from a Radical Life" and "Coming Out of Cancer: Writings from the Lesbian Cancer Epidemic." In 2010, she founded Tiny Satchel Press, an independent publisher of young adult books for 'tweens and teens, which specializes in books for LGBT youth and youth of color.
5 tips for buying property in Rehoboth Beach
Local Realtors offer advice for navigating real estate boom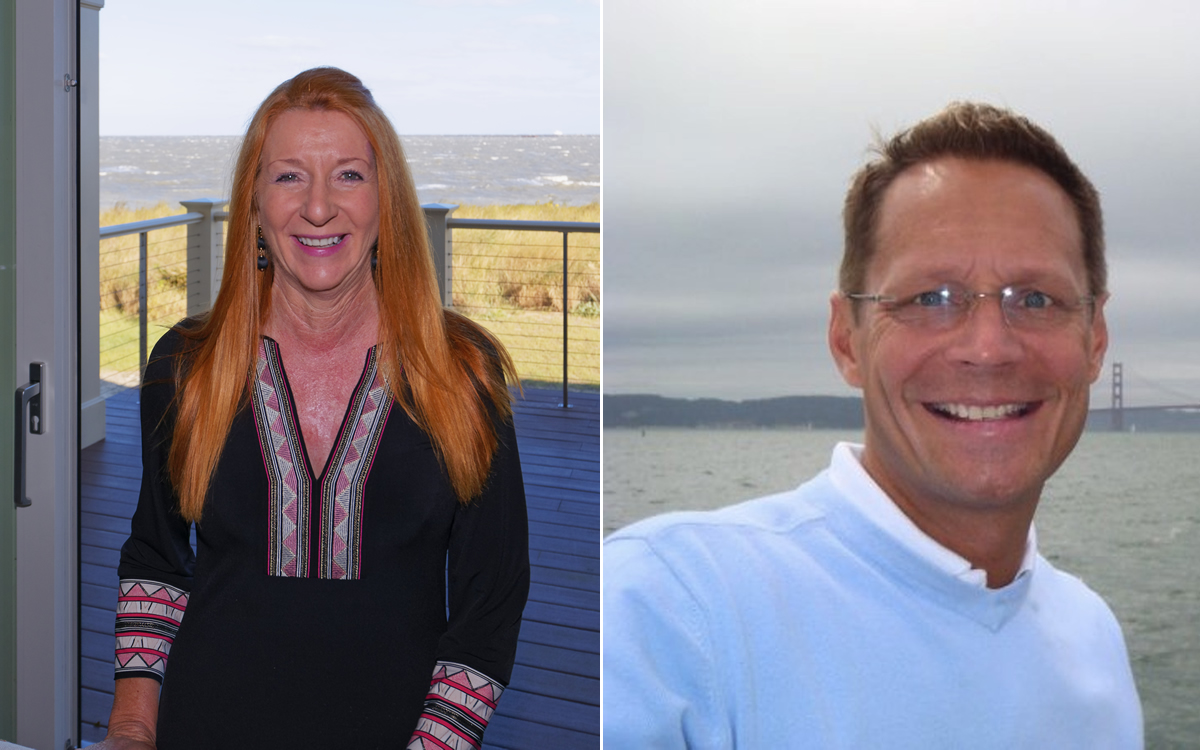 The pandemic has sent real estate prices soaring to unprecedented heights as more and more buyers look to secure properties. The trend has proven especially strong in beach towns and second home markets — with Rehoboth Beach, Del. no exception.
The Blade spoke with five local Realtors and asked for their tips for buying property amid a boom in the Rehoboth Beach real estate market.
Tip 1: Find a compatible Realtor
The pandemic has been a period of widespread uncertainty. For buyers, this means that staying up-to-date on the real estate market's conditions and the availability of properties is all the more important, because they can change every day, said Lee Ann Wilkinson, CEO of The Lee Ann Wilkinson Group of Berkshire Hathaway HomeServices Gallo Realty.
Russell Stucki, a Realtor with RE/MAX Realty Group Rehoboth, added that it is helpful to have a Realtor with year-round experience in the area, as they will be better informed about the market as a whole.
Once you have a Realtor, it is important to communicate what you want so they can approach the market with your interests in mind, Wilkinson added.
"That's number one, find a really good Realtor who can represent you and knows what you're looking for," she said. That way, when "property becomes available, you are notified immediately and can be competitive with other buyers."
Tip 2: Get pre-approved for a loan
In the current real estate market, it is important that buyers enter the process of looking for a property prepared, said Chris Beagle, a Realtor at Berkshire-Hathaway-Gallo Realty. For those not paying in cash, this includes obtaining a pre-approval letter from the start that indicates a lender is willing to provide you the funds required to close on a purchase.
"Too often people wait and then find a property and go in the reverse order," preparing their financial documents afterwards, Beagle explained. In the current market, "time is of the essence."
"Be prepared to have very few if no contingencies in your contract, like inspections and financing," Wilkinson added. "That doesn't mean you have to have the cash to buy the house — it just means that you have to be able to prove you can buy the house without being contingent on financing."
Tip 3: Act quickly and decisively
With so many different people looking to buy properties in the Rehoboth Beach area, it is important to make decisions as soon as possible, said Andrew Whitescarver, a Realtor with RE/MAX Realty Group Rehoboth.
"The best advice I can give a buyer is: If you see a house online you are interested in, do not wait until the weekend to come see it. The house will be gone," he explained. Instead, "schedule a virtual walk through" as soon as you can.
If you are ready to make an offer on a certain property, "make a clean offer with an escalation clause" for it to remain competitive with other buyers, Whitescarver added.
"This is not a sleep-on-it market. You have to act quickly and decisively," agreed Joe Sterner, a Realtor at Keller Williams Realty. "If you want something, you're going to have to be a little aggressive. This is not the market where you can bid … under the list price."
While there might be some room for price negotiation on properties that have been listed for more than 10 days, "you have to go into it expecting that you're going to be paying at least list price" for recently listed homes.
Tip 4: Keep your options open
With properties selling quickly, it is important to be flexible with what you are looking for if you are buying on a budget, Wilkinson said. By "looking outside of the box," you can "broaden your expectations so you can have more properties that would work for you," including those that did not sell immediately and can be purchased at a better price.
"It's a seller's market," Stucki added, making it potentially harder to find an exact match because "we have limited inventory."
"Look at those things that maybe aren't what everybody else is looking at, and see how you can make them work for you" without getting caught up in specific "contingencies" that might make securing a property less realistic, Wilkinson suggested.
Tip 5: Don't lose hope
Although navigating such a heated market can be daunting, especially for first-time buyers, Beagle noted that it is important to stay invested and focus on securing a property that works for you.
"It does become frustrating for buyers … because a home purchase is an emotional process, and people become emotionally attached to a property and get their hopes up," he said. Despite the challenges, "it's a learning process" which "inexperienced buyers have to go through" in order to get what they want, requiring a level of commitment, he explained.
While the future of the Rehoboth Beach real estate market is uncertain, Stucki pointed to some changes the city has seen over the course of the pandemic that have proven beneficial.
"As far as the area is concerned, we've grown and diversified. We've experienced an influx of creative talent with all the different varieties of activities, entertainment … (and) art," he said. Moving forward, Stucki expects Rehoboth Beach properties "will continue to maintain or exceed" their current values.
But Sterner added that, although there is still a housing boom, the market is "slowing down" some, which might help new buyers enter the market.
Beagle noted that this year is an election year for the state, and periods of uncertainty like election seasons are not historically "favorable for the market."
He added that he is unsure how sustainable the current market is. "I don't know that the industry could continue to sustain itself with the rapid increases in value that we've experienced over the last two-and-a-half years," he said, predicting some level of "stabilization" in the market.
Beagle offered one final piece of advice: "If we've learned nothing else these last couple of years, expect the unexpected."
How much home can I afford with rising interest rates?
Put your best foot forward when making an offer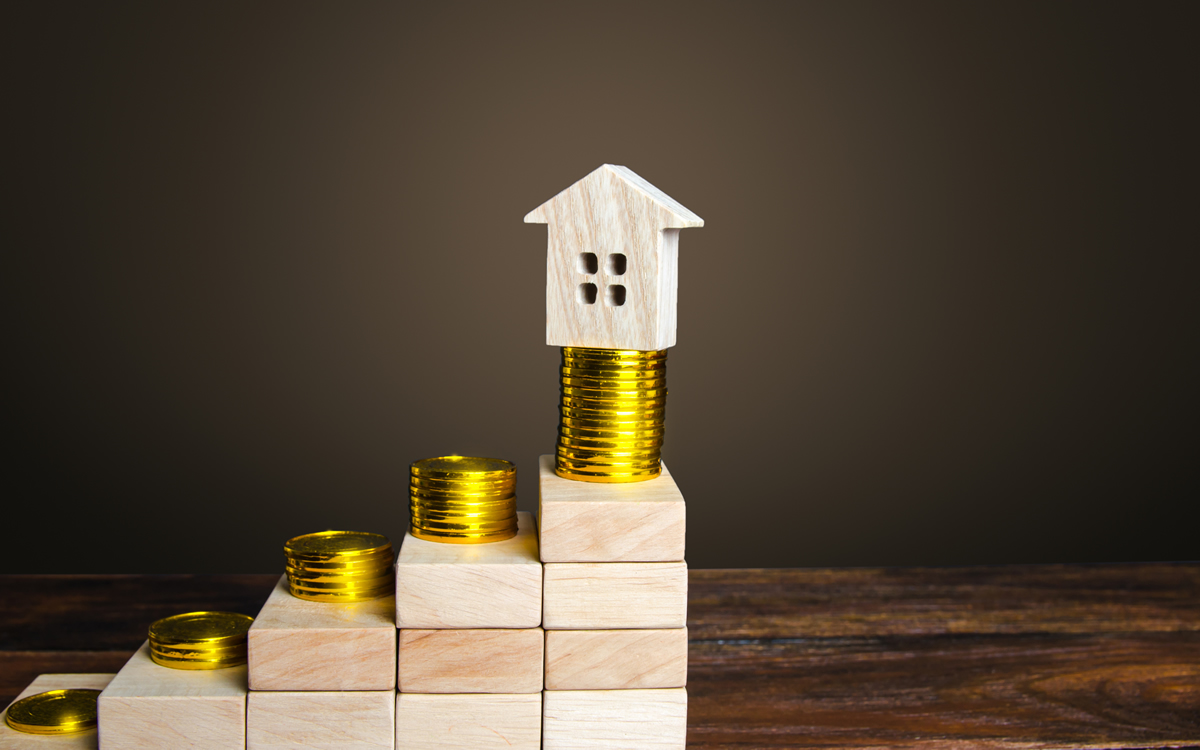 For many, purchasing a home is a significant, exciting expenditure. It's one of the biggest financial decisions many people make, and it's one that is worth considering carefully. Often, in a market as competitive and fast-moving as the current one, homebuyers find themselves looking at potential homes and realizing that a highly competitive offer may be necessary. There are often stories of bidding wars and multiple offers being made on available homes in a matter of days.
While that may not be the case forever, what will remain true is that most homebuyers want to put their best foot forward when making an offer. Most buyers want to find a home they love, that they can bid on competitively, and that they can afford if they end up being the chosen buyer. This begs the question – what type of offer is reasonable to make given your financial circumstances? How much home can you afford? These are important questions to ask.
A closer look at the calculations
Determining how much you can comfortably spend on the mortgage for a new home while still meeting all of your other existing financial obligations is an important calculation to make ahead of time. After all, purchasing a home is a decision that can significantly impact your financial situation, so you want to be sure that you're fully informed and that you feel confident in the choice you make.
Often, the rule of thumb where mortgages are concerned is that you can "afford" a mortgage that is around 2 to 2.5 times your income. A mortgage payment is typically made up of four primary components – principal, interest, taxes, and insurance. It is important to consider each of these components when determining the total amount of the mortgage, and what percentage of your annual gross income will go toward that payment. Often called the front-end ratio, or mortgage-to-income ratio, you'll want to consider that percentage and usually seek to secure a mortgage payment that does not exceed roughly 28 to 30% of your annual gross income. Considering the numbers is only a part of the picture, however.
Looking beyond the numbers
Making this decision is not always strictly a matter of numbers and calculations. It also involves carefully considering your priorities and preferences and truly making a decision that you feel will give you the freedom to live in a home that you love and enjoy, while also continuing to maintain the lifestyle that you love. Determining how much house you can afford will depend on a variety of factors, including:
Your loan amount and the term of years over which your mortgage will last;
Your income;
Your total monthly expenses;
Any taxes you might be required to pay, property or otherwise;
Current mortgage rates and estimated closing costs;
Any homeowners' association fees;
Any other relevant factors that you determine should be considered in consultation with a trusted agent.
After considering all of these factors, be certain to keep in mind that it's also important to be realistic as you make your decision about what you can comfortably afford. Don't underestimate your monthly expenses. It may not be helpful to tell yourself that you'll cut back on leisure spending if you don't think you really will, or to underestimate what you might need in an emergency fund for unexpected events. Doing so can often leave you in a difficult spot where debt can accumulate quickly. If anything, it's best to overestimate your expenses so that you have some breathing room in your budget.
We're here for you
Wherever you are in the real estate process – if you're searching for the perfect home to buy, considering whether now is the time to sell, or anywhere in between – at GayRealEstate.com, we're here for you. We are passionate about connecting LGBTQ buyers and sellers across the country with talented, experienced, and LGBTQ-friendly real estate agents who know and love the communities in which they live and are ready to help you calculate just how much home you can afford, and connect you with a top LGBTQ+ mortgage lender for prequalification. Having the right agent can make all the difference to your real estate experience, and we want it to be the very best it can be. If we can help you, visit us at GayRealEstate.com today to get connected and get started. 
Jeff Hammerberg is founding CEO of Hammerberg & Associates, Inc. Reach him at 303-378-5526 or [email protected]. 
Crazy Aunt Helen's to host 'Pride-a-palooza'
Barracks Row restaurant celebrating all month long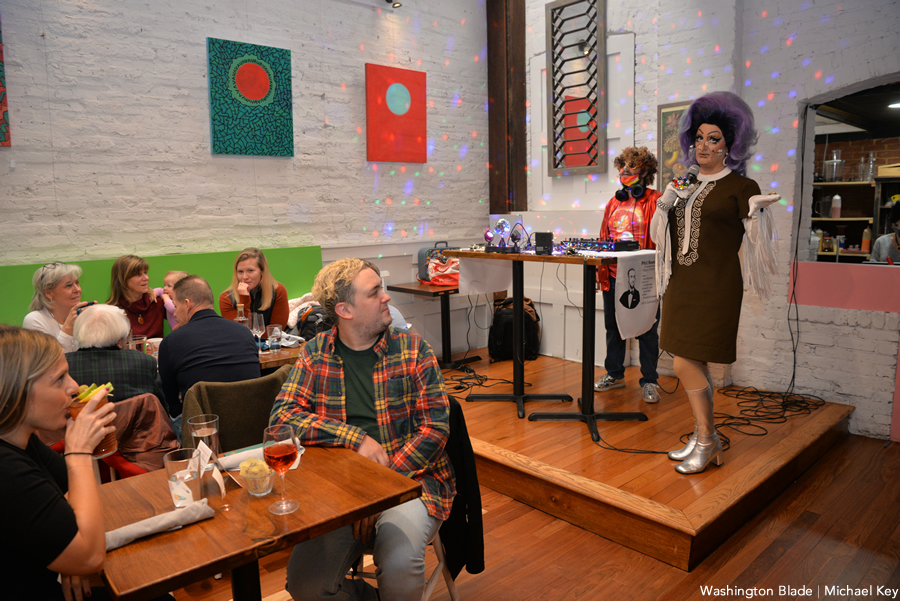 Shane Mayson's restaurant is as colorful as his language. His multi-hued American eatery Crazy Aunt Helen's debuted last July on Barracks Row, just a few days after Pride concluded. But as Pride is 365, this restaurant has spent its first year with flair and fanfare, and this June, Mayson, who identifies as gay, isn't holding back.
"I LOVE PRIDE MONTH," Mayson wrote (caps are his). "I love everything we have at Crazy Aunt Helen's for Pride. Check out our events and get blown away," he says.
This isn't Mayson's first Pride – but it is his first as owner of Crazy Aunt Helen's, a delightfully fabulous neighborhood restaurant in Barracks Row.  
Thus far in June, Mayson has already held comedy shows, book readings, a ladies' tea dance, play readings, bingo, and a Story District event. Coming up on June 25, to end Pride month with even more color, is "Pride-a-palooza," featuring a host of drag queens, food, drinks, prizes, and plenty of surprises that MayD.C. Mayor Muriel Bowserson has been waiting an entire year to showcase.
Crazy Aunt Helen's "serves American comfort food with a southern slant," explains Mayson. Taking over the space of Irish pub Finn McCool's, Crazy Aunt Helen's spreads over two floors, plus a patio and streatery. The interior is wildly bright: a Prince-esque purple host stand and staircase welcome guests, and a highlighter-green wooden banquette runs the length of the dining room. A set of wicker chairs and flower-print cushions recall that southern influence.
Mayson enlisted Pixie Windsor – the very same of eponymous Miss Pixie's – to design the restaurant (the two have been friends for years). "Pixie has a way with creating fabulous comfortable spaces," Mayson says.
Windsor and Mayson partnered to craft the whimsical aesthetic, from the brilliant paint job to a bright-pink neon sign.
Mayson is quick to note that his Aunt Helen "was charming, warm, and funny, with an amazing laugh, and I wanted my restaurant to have that same feeling," he says. "I wanted our guests to feel like they are getting a big'ol hug each time they walk in the doors."
The menu is just as homey and eclectic. Mayson waxes poetic about the fried green tomatoes, the chicken fried steak smothered in chicken sausage gravy, and a Jewish-style braised brisket. Yet many of the dishes are also vegan and vegetarian, like the "fab" cakes made of soy and mushroom and a vegan steak.
As for the drinks, Mayson says that the "signature cocktails are also seasonally driven, and I only use local distilleries like Republic Restoratives, another LGBTQIA business." There's also a list of beer, wine, and zero-proof drinks.
Mayson has been in the restaurant business since he moved to D.C. in 1984, working first at Mr. Henry's on Capitol Hill, and most recently as director of business development for the restaurant group of the highly lauded restaurant industry leader, and lesbian, Jamie Leeds.
Mayson is using Pride this year as Crazy Aunt Helen's coming out, both as a restaurant and a safe space. "I can say that I have had experiences in my life where I didn't feel welcomed places. The staff and I work very hard to make sure everyone who walks into Crazy Aunt Helen's feels welcome," he says.
"I find it's the small things that build to allow folks to feel safe," he notes. There's no required uniform, allowing staff to dress however they feel most comfortable. Mayson also makes an effort to support local LGBTQ artists and performers, giving them space in the second-floor Peacock Room to share their talents.
To that end, Mayson is offering The Rainbow Theatre Project, a theater group that has been dark since pandemic closings, a home until they are back up and running. During June, they performed four staged readings from four LGBTQ playwrights. "I can't wait to have the Peacock Room buzzing with entertainment every night of the week and to hear all the people laughing and enjoying the food, each other and the show," Mayson says.
Mayson's goal at Crazy Aunt Helen's is twofold: create a space "that's welcoming and nourishing to both our bellies and our spirits."