Going 'Greene'
Broadway star joins Gay Men's Chorus for annual holiday extravaganza

It's that time of the year again and the Gay Men's Chorus is ringing in the holidays and the opening of its 2011-2012 season with its annual holiday concert. This year's version is being dubbed "Red & Greene" and features special guest Ellen Greene, Broadway's original Audrey from "Little Shop of Horrors."
"There's nothing like a Jew who loves Christmas, by the way," Greene says. "I've been known to have three Christmas trees … one for children in the front, one for the middle room where the piano was and then one in the back."
Greene will be joined by pianist Christian Klikovits and Grammy Award-winning cellist Stephen Erdody. The three were in town last weekend for a dinner with the Chorus's board, managing director David Jobin and a couple rehearsals with artistic director Jeff Buhrman and the whole chorus.
"David Jobin is such a spectacular producer," Greene says. "We've been treated so well, everybody's been lovely to us … this is my Christmas present."
The show will include the full chorus singing holiday standards, including "Angels We Have Heard on High" and smaller ensembles having fun dancing and singing in full costumes.
"Christmas represents to me, theater, people, artists, and I mean artists acrossthe board … if you think, if you dream, if you create, you're an artist … so Christmas represented … coming together as a family," Greene says. "Anything that involves music and coming together feels holy and special and magical."
Greene plans two dedications during the engagement — "Winter Song" for those who've died, and "Universal Child" for same-sex marriage rights and anti-bullying.
"My show is so depressing, that the reason I have to talk in between is I can make everyone laugh so I can sing another song," she says.
This isn't Greene's first time singing with a chorus. Growing up, her whole family sang, earning them the nickname, "the singing Greenes" and she always had a big solo on holidays.
"I was singing with the cantor … and I got a 104 fever because I had tremendous stage fright … I don't know why I picked this career," Greene says. "My father … he says, 'Let her sing.' As soon as I sang, my temperature went down."
Greene started her career as a nightclub singer in New York at Reno Sweeney, which is where she got all her shows. Her first starring role was in the Broadway bomb, "Rachael Lily Rosenbloom (And Don't You Ever Forget It)" in 1973.
"Dead? Hollywood? Dead? My whole life I've dreamed I'd finally get there. You mean I finally get there, it's dead? Take away my dreams, you take away my mind," she recited from the play that closed before it even opened.
Buhrman says the Chorus members are thrilled to have Greene join them."We had the opportunity to rehearse with her last weekend and she's just a wonderfully talented performer," he says.
Greene and the Chorus will each perform their own selections but will also collaborate on three songs Klikovits arranged specifically for the occasion. About 225 men will be in the Chorus, a record for the group. There will be no second-half skit as in previous years, but there will be several theatrical elements including a pageant of showboys, dancing nuns and more.
Buhrman says Greene was on the Chorus's "wish list" of celebrity guests. "We contacted her management team and made it happen," he says.
It's been a big year of collaboration for the Chorus. For its 30th anniversary concert earlier this year, another Broadway vet joined them — Jennifer Holliday.
Greene was performing in Central Park during the 1977 New York City blackout.
"I was on stage, about to sing my big number … and it went absolutely dark in the park … all of a sudden, I just started to sing … and the pianist started followingme. And I said, 'If you just do what you always do, walk straight, you will not fall off the platform," Greene says.
They finished the show with car headlights lighting the stage.
Greene is also active politically, working with various groups including GLSEN (Gay, Lesbian & Straight Education Network) and more.
While working on the show "Pushing Daisies," Bruce Cohen asked Greene to go to New Hampshire to campaign for Hillary Clinton with the "Lucky Charms."
"She couldn't be busier … she actually found my address and wrote me a letter," Greene says. "I made [Klikovits] open the letter because I was shaking."
Coming up, Greene is thinking of releasing a holiday album, rereleasing "In Her Eyes," an album she made with Klikovits, and possibly a never-before-released album.
The Chorus will be giving four performances starting at 8 p.m. on Dec. 16. There will be two performances on Dec. 17 at 3 and 8 p.m. and a final performance on Dec. 18 at 3 p.m. Tickets range from $25 to $50 and can be purchased online at gmcw.org.
"I'm very excited to see all the dancing and singing and silliness … I know they're going to take care of the fun part," Greene says. "I'm excited to meet 225 men, I mean, it's me and all those men, what's bad about those odds?"
'RED & GREENE'
Gay Men's Chorus of Washington With special guest Ellen Greene
Lisner Auditorium 730 21st Street, NW
Dec. 16 at 8 p.m. Dec. 17 at 3 and 8 p.m. Dec. 18 at 3 p.m.
$20-$50 gmcw.org

New book shares Chorus history

The holiday concert isn't the only news about the Gay Men's Chorus. Paula Bresnan Gibson has written a book, "Voices from a Chorus," all about the group and its history.

The book is told through the perspective of a woman who served on the Chorus's board of directors. It includes many interviews, including one with the first openly gay Episcopalian bishop Gene Robinson, a longtime supporter of the Chorus and recipient of its highest award.

The interviews show how men have overcome challenges such as dealing with their sexual orientation, their families, friends, living with HIV/AIDS and more just by participating in the Chorus.

Gibson is scheduled to make appearances at American University on Feb. 10, Proud Bookstore in Rehoboth Beach on Feb. 11 and Day of the Book Festival in Kensington on April 22.

The book is available for purchase online at voicesfromachorus.com and in local bookstores, Politics & Prose, Kramerbooks, Trohv Home & Gift and Kensington Row Bookshop.

The Blade wrote an extensive story of the Chorus's history upon its 30th anniversary in June. It's here.
PHOTOS: High Heel Race
Spectators cheered along drag queen contestants for the 24th annual event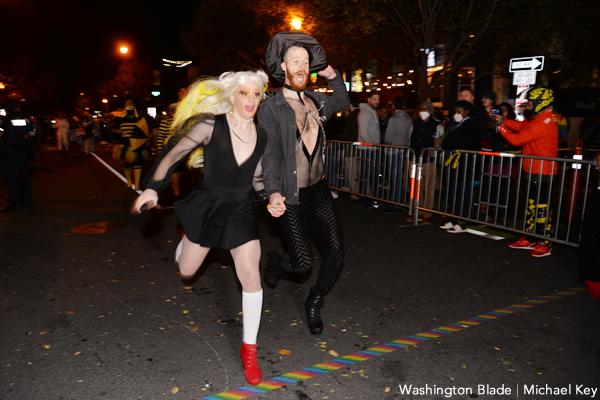 The 34th annual High Heel Race was held along 17th Street on Oct. 26. The winners this year were @dragqueenathena and "Dan." D.C. Mayor Muriel Bowser, D.C. Police Chief Robert Contee and members of the D.C. Council joined drag queen contestants and hundreds of spectators for the event.
(Washington Blade photos by Michael Key)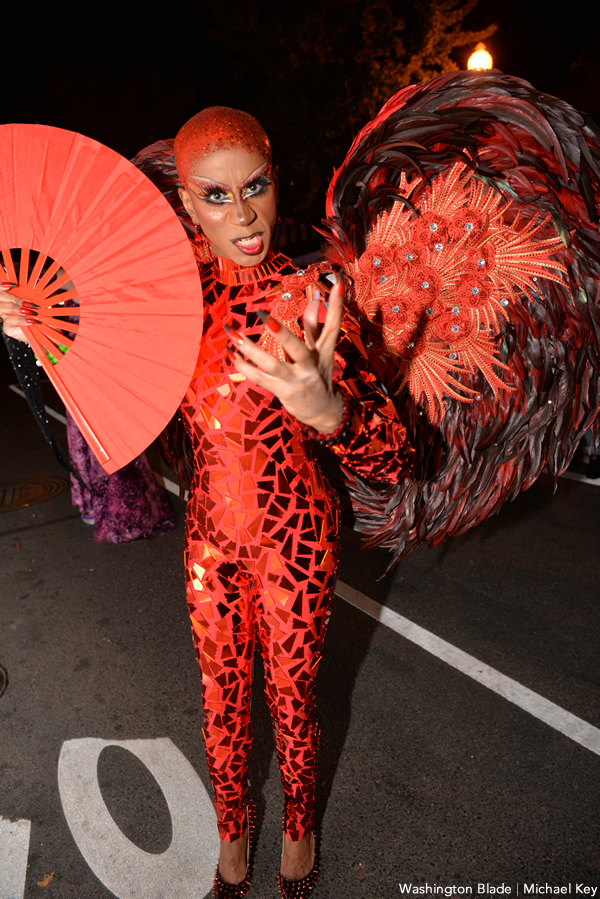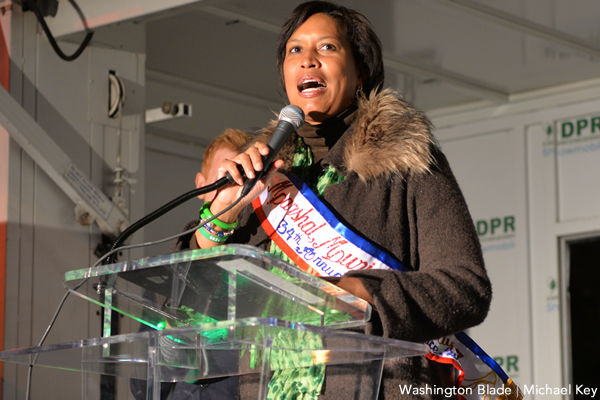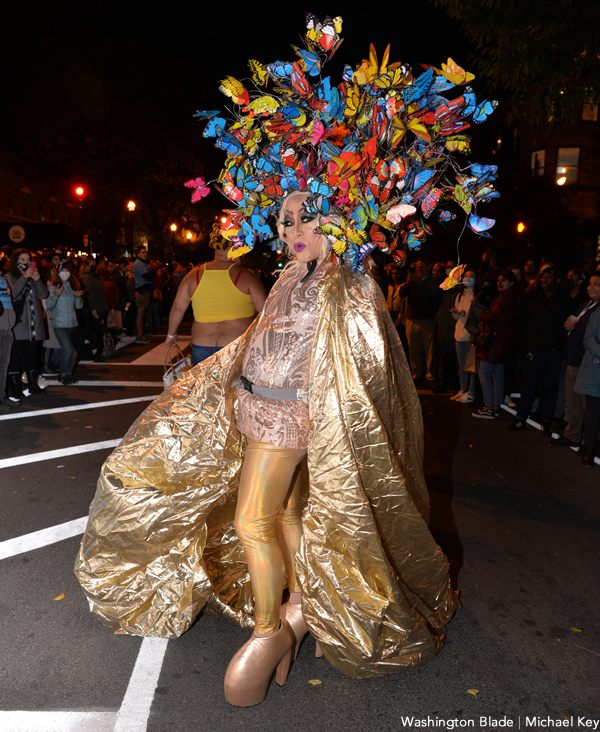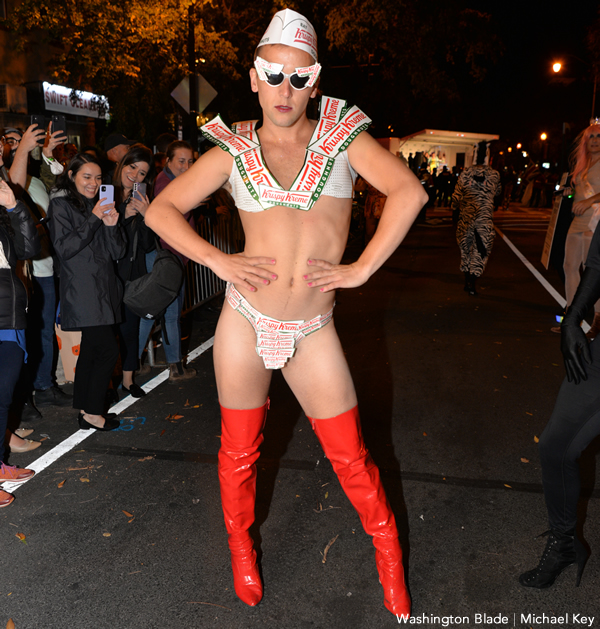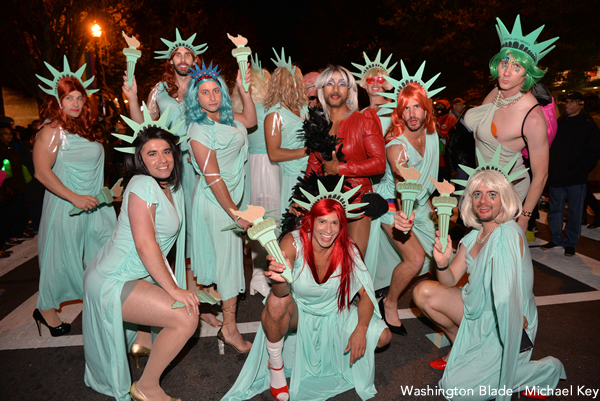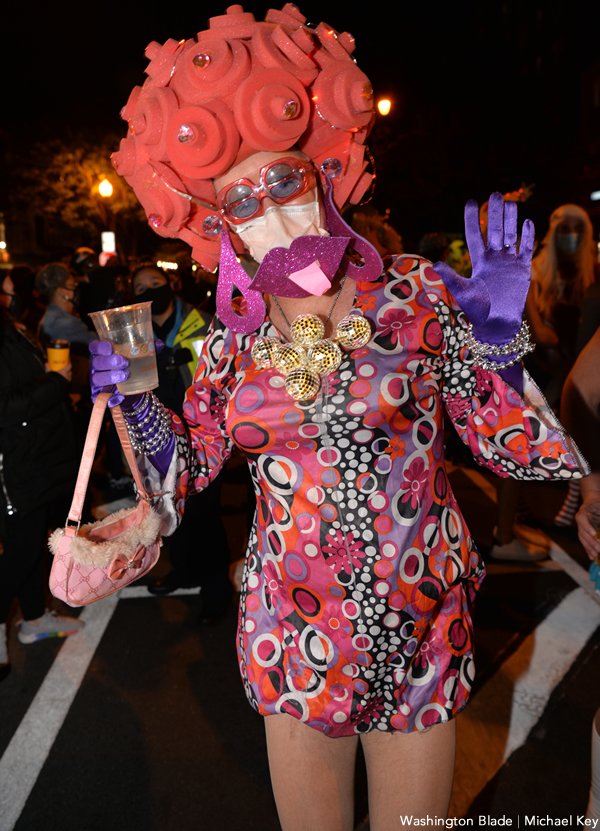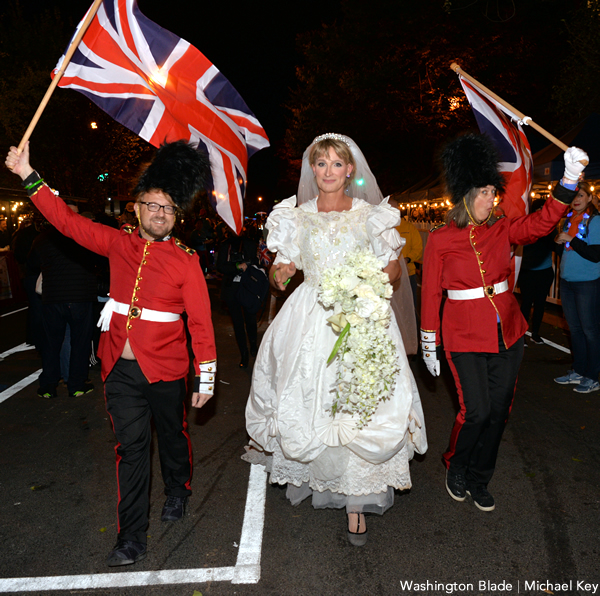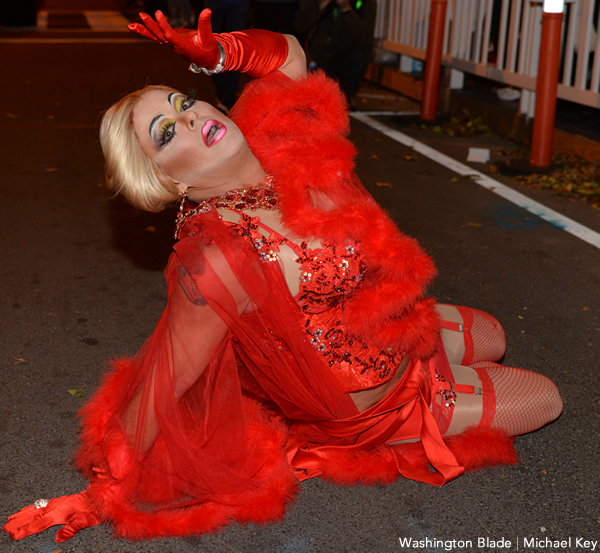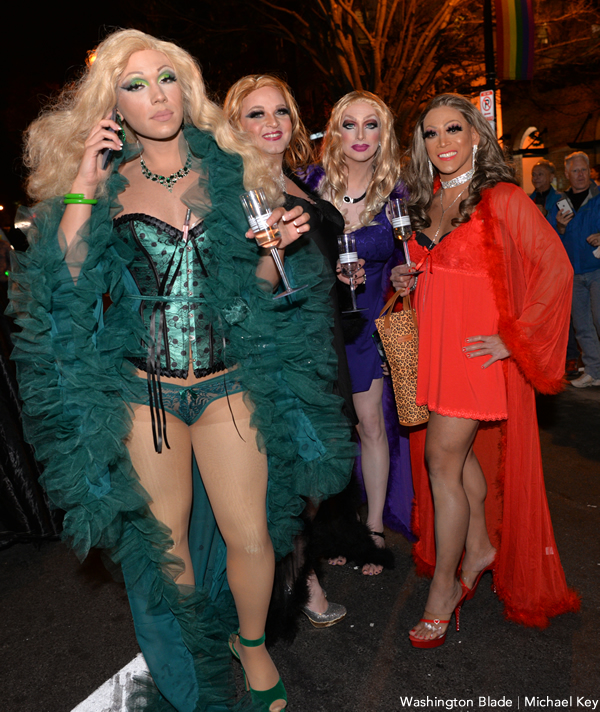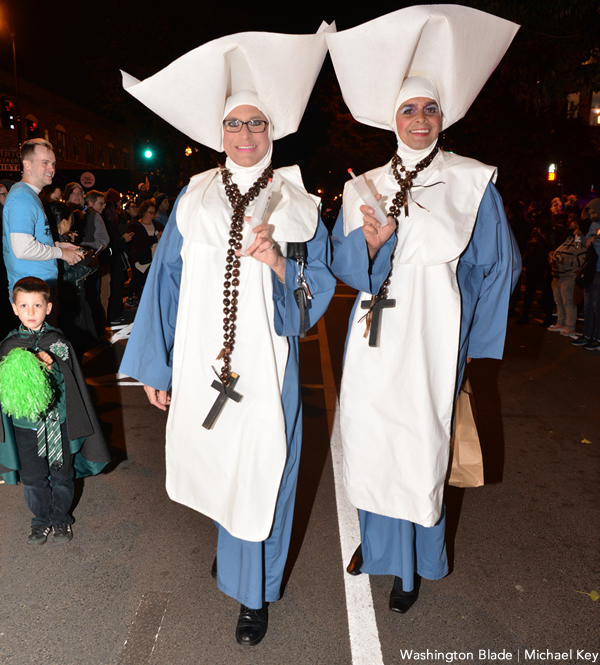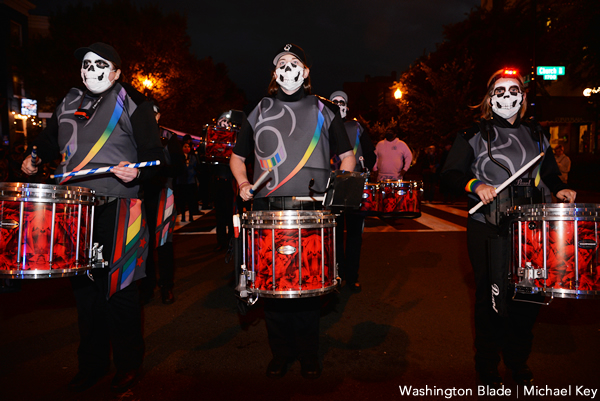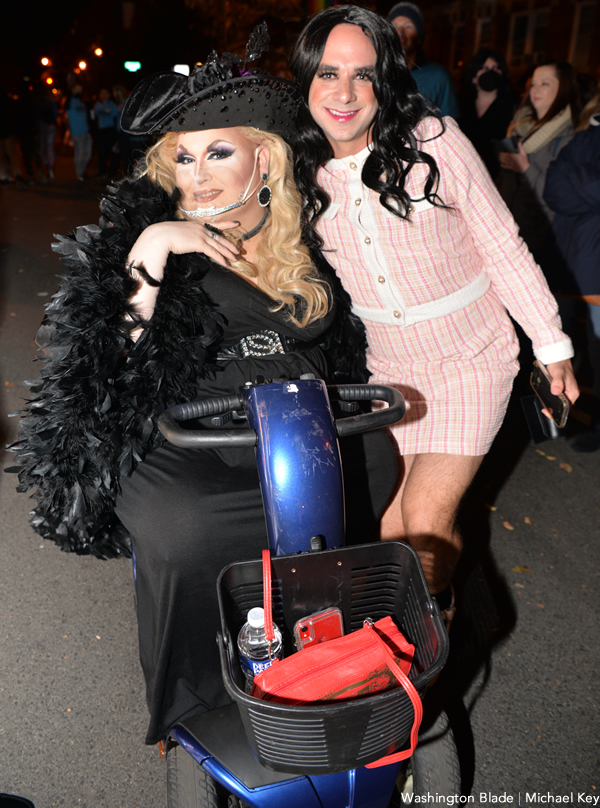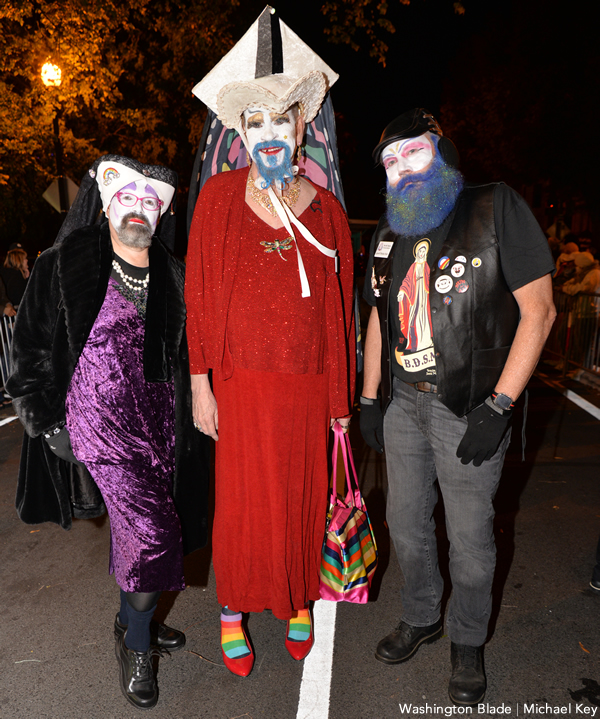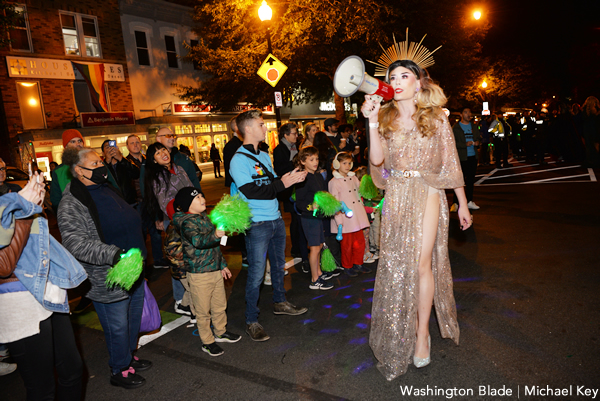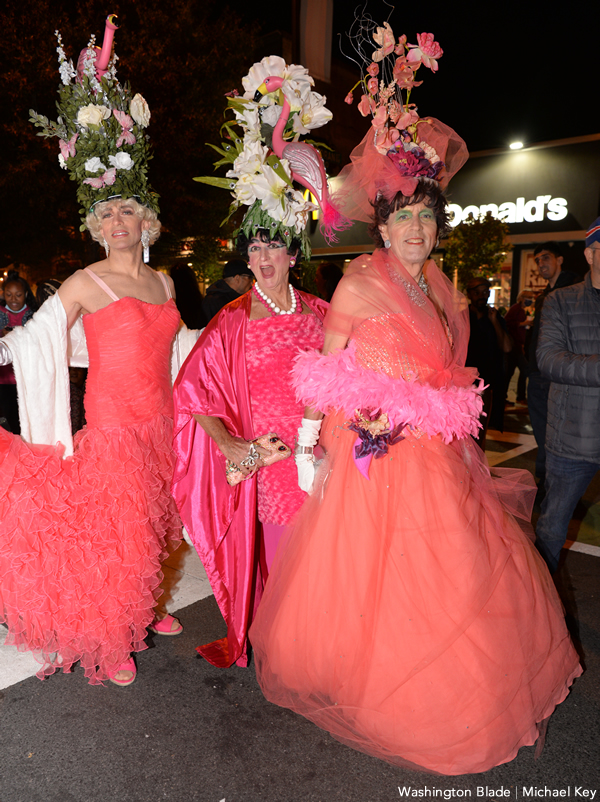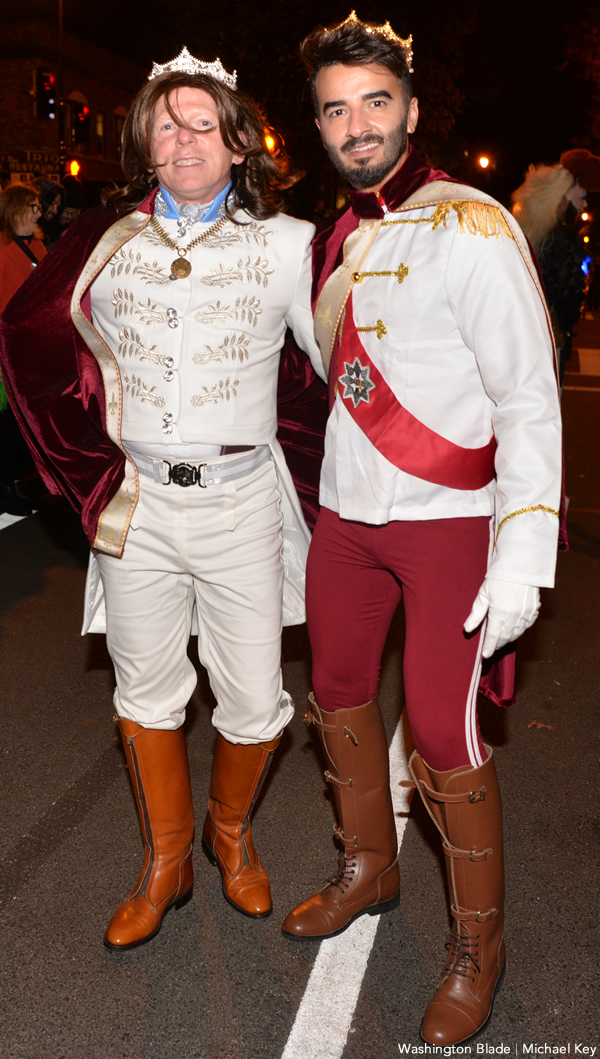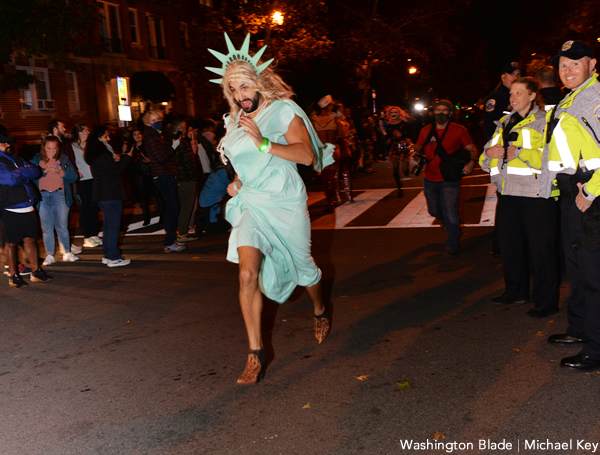 New music documentary is 'Velvet' perfection
A piece of pure cinema that exemplifies its genre while transcending it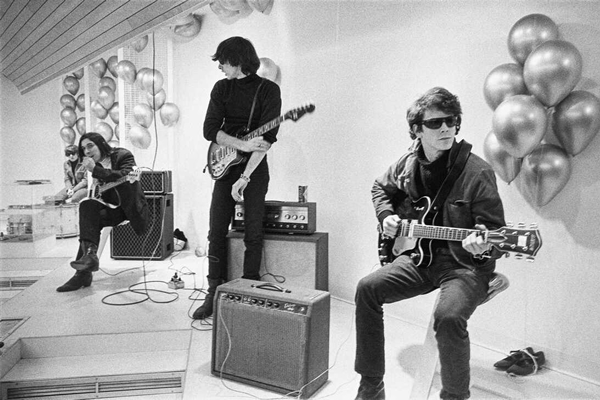 When it comes to great music documentaries – the ones that stick with you after you watch and make you want to come back to them again and again – there is one ingredient that stands out as a common thread: immediacy.
From D.A. Pennebaker's fly-on-the-wall chronicle of young Bob Dylan's 1965 tour of the UK in "Don't Look Back," to Martin Scorcese's joyful document of The Band's final concert performance in "The Last Waltz," to Jonathan Demme's thrilling cinematic rendering of the Talking Heads in performance at the peak of their creative genius in "Stop Making Sense," all of these now-revered films have endured – indeed, even grown – in popularity over the years because they captured the talent, the personality, and the power of their subjects on celluloid and preserved it for the ages, allowing generations of audiences, fans and soon-to-be-fans alike, to feel as if they were there.
But none, perhaps, have ever done it quite so viscerally as Todd Haynes' "The Velvet Underground." This is a remarkable feat when you consider that the films listed above, as well as most of the other highly regarded "rockumentaries" of the past, were all concert films, showing the performers at their center in the full bloom of their musical gifts, and Haynes' film is not that. It's something else, something singular, a piece of pure cinema that exemplifies its genre while transcending it entirely.
The basic outline of the band's story is well known, now. Coalesced in the early '60s New York art scene around a pair of charismatic geniuses (John Cale and Lou Reed), the Velvet Underground was swept into the orbit and under the wing of Andy Warhol, who turned them into the house band at his famous "Factory," added to their mix an exotic European chanteuse named Nico, and launched their record career by producing their first album – and designing an instantly iconic cover for it featuring a banana, to boot. They were, for a while, the darlings of the New York underground set, birthing a handful of additional albums across the latter years of the decade; but their sound, which was experimental, rough, and a far cry from the flower-power sound being embraced within the status quo of Middle American music fans, did not catch on. That, combined with the volatility of the relationships at its core, ensured an ignoble and unsung dissolution for the band; though its two front men went on to forge expansive solo careers on their own, the Velvets themselves remained a kind of blip, an ephemeral presence in the history of rock – and the history of New York – remembered by anyone who wasn't actually on the scene as nothing more than a buzzy band they never actually heard with a catchy name and a familiar album cover.
As one of the voice-over interviewees in Haynes' movie points out, however, the counterculture wasn't actually the counterculture – it was the culture. The rest of the world just didn't know it yet. Decades later the Velvet Underground is credited with, among other things, providing early inspiration for what would become the punk rock movement, to say nothing of influencing the aesthetic palate of (surely without exaggeration) thousands of musicians who would go on to make great music themselves – often sounding nothing like the Velvets, but somehow cut from the same raw, edgy, white-hot honest cloth, nonetheless. Yet in their moment, they were doomed before they had even begun to become a sideshow attraction, hurling performative realness in the face of a curious-but-disinterested glitterati crowd that was already embodying the superficial fakeness that would be so aptly monikered, both as an ethos and a watchword, as "Plastics" by Buck Henry and Mike Nichols in "The Graduate" barely a year after their first album was pressed.
Frankly, it's the kind of story that makes for a perfect rock 'n roll legend, and the kind of legend that deserves to be explored in a film that befits its almost mythic, archetypal underpinnings. There's nobody more qualified to deliver that film than Todd Haynes.
Haynes, of course, is a pioneer of the '90s "New Queer Cinema," whose body of work has maintained a consistent yet multi-faceted focus on key themes that include outsider-ism, dysfunctional socialization, and the fluid nature of sexuality and gender. Each and any of these interests would be enough to make him a perfect fit as the person to tell the story of the Velvet Underground, but what gives him the ability to make it a masterpiece is his ongoing fascination with music and nostalgia. Beginning with his controversial debut short "Superstar: The Karen Carpenter Story," the musical landscape of his formative years has been inseparable from his milieu, and films such as his glam-rock fantasia "Velvet Goldmine" or his post-modernist Dylan biopic "I'm Not There" have dotted his career like cornerstones. Likewise, his painstaking recreation of the past in period pieces like "Far From Heaven," "Carol," or "Wonderstruck" has proven his ability not just to capture the look and feel of a bygone era, but to transport audiences right back into it.
In "The Velvet Underground," it's more like he transports the era to the audience. His comprehensive chronicle is not just the story of the band or its members, but the story of the time and place that allowed them to exist, in which a generation waking up from the toxic artificiality of their parents' "American Dream" took creative control of the future through an unprecedented explosion of art and culture. Art was a by-any-means-necessary endeavor that now demanded a fluency across various forms of media, and a blending together of any and every thing that worked to get the message across. And yes, sometimes the media itself was the message, but even within that depressingly superficial reality was room for an infinite layering of style and substance that could take your breath away.
That description of the era in which the Velvet Underground thrived, in which Andy Warhol turned the shallow into the profound (whether he knew it or not), in which music and film and photography and poetry and painting and every other form of expression blended together in a heady and world-changing whirlwind, is also the perfect description of Haynes' film. Yes, there are famous veterans of the age sharing their memories and their insights, yes there is copious archival footage (including the godsend of Warhol's filmed portraits of the legendary faces in his orbit), yes we get to hear about Lou Reed's struggle with his sexual identity – and it's refreshing that Haynes makes no effort to categorize or finalize that aspect of the rock legend's persona, but merely lets it be a fact. But even though "The Velvet Underground" checks off all the boxes to be a documentary, it's something much more. Thanks to Haynes' seamless blend of visuals, words, history, and – always and above all – music, it's a total sensory experience, which deserves to be seen in a theater whether you subscribe to Apple TV or not. It puts you right in the middle of a world that still casts a huge shadow on our culture today.
And it's unforgettable.
PHOTOS: Best Of LGBTQ DC party
Blade's 20th annual awards celebrated at Hook Hall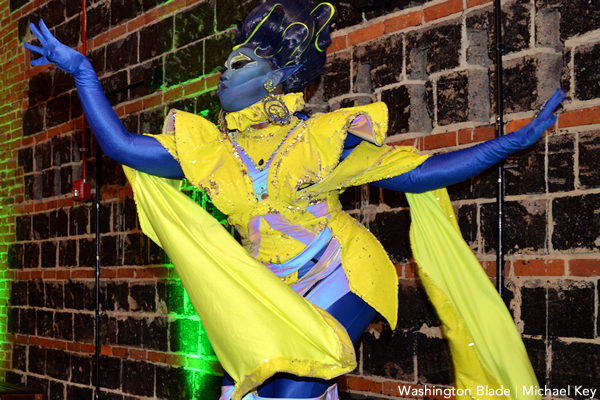 The Washington Blade presented the 20th annual Best of LGBTQ D.C. Awards at a party at Hook Hall on Thursday, Oct. 21. To view this year's winners, click here.
Event sponsored by Absolut, DC Brau and Washington Regional Transplant Community.
(Washington Blade photos by Michael Key)