Fireworks in Md., as minister and Senate prez speak out
Jackson, Miller denounce marriage bill as 2012 session begins

Bishop Harry R. Jackson, the Maryland minister who led efforts to oppose D.C.'s same-sex marriage law in 2009, jumped head first into the marriage fray in Maryland last week when he delivered a fire and brimstone speech linking gay marriage to "perversion," "corruption," and "pollution."
Jackson spoke out against the same-sex marriage bill pending before the Maryland Legislature at a Jan. 3 spiritual rally organized by the anti-gay Family Research Council at D.C.'s Chevy Chase Baptist Church, which is located on the D.C.-Maryland line.
Jackson's remarks came just over a week before Maryland Senate President Thomas V. Mike Miller (D) reiterated on Wednesday his opposition to the same-sex marriage bill in an interview on a local radio show, calling the legislation "an attack on traditional families."
Miller also reiterated his long-held position of allowing the bill to come up for a vote even though he personally plans to vote against it.
"I don't want to sound like one of the Republican candidates for president," he said on the Marc Steiner Show, "but I am what I am." He said he would vote against the bill while allowing it to come up for a vote on the Senate floor, where he predicted it would pass as it did in a similar vote last year.
LGBT rights groups responded to Miller's remarks on Thursday.
"Democrat Maryland Senate President Mike Miller is trying to divert attention  away from his anti-gay pandering by hiding behind certain conservative candidates, but the truth is he is badly out of step with Marylanders, including Republican State Senator Allan Kittleman, who voted in favor of marriage equality last year and continues to be a champion on this issue," said R. Clarke Cooper, executive director of the Log Cabin Republicans in a statement. "Miller's disrespect for LGBT Maryland families is backwards, and Democrats should hold him accountable for it."
The National Stonewall Democrats accused Miller of perpetuating GOP myths "claiming equal access to marriage is an attack on 'traditional families' and that religious institutions have been forced 'out of business' in other states."
"National Stonewall Democrats urges Senator Miller to apologize to his fellow Democrats and the LGBT community in Maryland and across the country for his deplorable and abhorrent appropriation of right-wing lies," said executive director Jerame Davis in a statement.
The marriage  bill died last year after supporters of the measure in the House of Delegates withdrew it from a scheduled vote in that body after determining they didn't have the votes to pass it.
House Speaker Michael Busch (D) this week called the bill an important civil rights measure. But he said supporters will have to persuade "about 10 people that last year wanted more information on the initiative" to vote for it this year.  Busch also made his remarks on the Steiner radio show.
Busch said he has not seen any negative effects from D.C.'s same-sex marriage law in either D.C. or in Maryland, where state Attorney General Douglas Gansler said D.C. same-sex marriages could be recognized under state law.
While Jackson appeared poised to be the most visible figure opposing the Maryland marriage bill, political observers said a group called Maryland for Marriage was expected to take the lead in lobbying the legislature to kill the bill.
Most political observers believe Maryland for Marriage is an arm of the anti-gay National Organization for Marriage (NOM). As of this week, its website had not been updated since last summer, when its operators posted several commentaries praising the legislature for "killing" the Maryland marriage bill.
The one updated feature on the site this week was a pop-up box urging its supporters to fill out a form with their contact information to help efforts to defeat the bill this year. The box also offers to send supporters contact information about their elected officials in the state.
NOM executive director Brian Brown was not available for comment on the Maryland bill this week, according to NOM publicist Elizabeth Ray.
Ray said Maryland for Marriage official Derek McCoy would be handling inquires about the Maryland marriage bill. McCoy did not return a call this week seeking comment.
Kevin Nix, spokesperson for Marylanders for Marriage Equality, the coalition leading efforts in support of the marriage bill, said the coalition would be monitoring actions by the opposition groups.
"We're expecting the usual negative attacks and vilification of committed, loving couples and their families," he said. "It's par for the course."
Jackson, a longtime Montgomery County resident who said he moved to D.C. in 2009 to lead the opposition to the D.C. marriage bill, is senior pastor of the Beltsville, Md.-based Hope Christian Church.
The church website shows that Sunday services are held at the Beltsville church as well as at the E Street Cinema located 555 11th St., N.W. in D.C.
It could not be immediately determined whether Jackson currently lists his home in Montgomery County as his legal address. In 2009, Jackson announced he had moved into D.C., where he registered to vote, to enable him to file petitions to hold a voter referendum seeking to overturn the same-sex marriage law passed by the D.C. Council and signed by then-Mayor Adrian Fenty.
The city's Board of Elections and Ethics later ruled that a referendum could not be held on the marriage bill because, if approved, it would violate the D.C. Human Rights Act that bans discrimination based on sexual orientation. Subsequent court rulings upheld the election board decision.
In his Jan. 3 sermon-like speech at Chevy Chase Baptist Church, Jackson lapsed into speaking in tongue, prompting the audience to shout and cheer.
Jackson cited a fundamentalist Christian belief that the devil had sent a figure he referred to as the Queen of Heaven to the D.C. area to create harm. He linked the Maryland marriage equality bill to harm that could be in store for the state.
"The power of the Queen of Heaven bring a malady over this region and has created perversion, pollution," he said. "In the House of God, we declare that the Queen of Heaven has no authority over Maryland. Jesus is lord in Maryland."
Va. House subcommittees advance two anti-transgender bills
Senate Democrats have pledged to block any anti-LGBTQ measures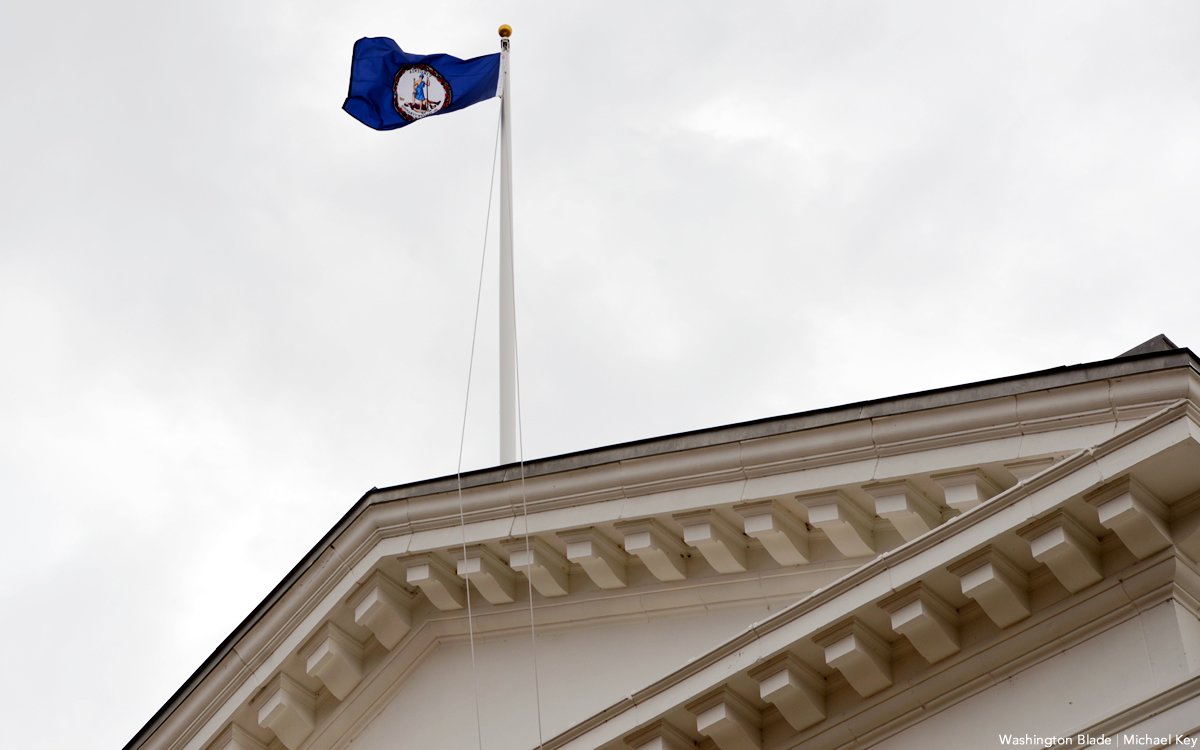 Two anti-transgender bills advanced in the Virginia House of Delegates on Monday.
A House Education Subcommittee by a 5-3 margin voted to advance state Del. Dave LaRock (R-Loudoun County)'s House Bill 2432, which Equality Virginia notes "would require public school personnel to contact a student's parent if they believe that the student's self-identified gender does not align with their 'biological sex.'" The House Higher Education Subcommittee by a 6-4 margin advanced state Del. Karen Greenhalgh (R-Virginia Beach)'s House Bill 1387, which would ban transgender athletes from school sports teams that correspond with their gender identity.
Both bills will now go before the full House Education Committee.
The House Early Childhood/Innovation Subcommittee last week voted unanimously to kill state Del. Jason Ballard (R-Giles County)'s House Bill 1434, which would have required trans students to obtain a court order to update their name in school records. The Senate Public Education Subcommittee on Jan. 26 also tabled three measures that would have banned trans athletes from school teams corresponding with their gender identity.
Republicans currently control the House of Delegates by a 51-47 margin. Democrats, who have a 22-18 majority in the state Senate, have said they will oppose any anti-LGBTQ measure that reaches their chamber.
Va. Senate subcommittee tables three anti-transgender bills
Measures would have banned trans athletes from school teams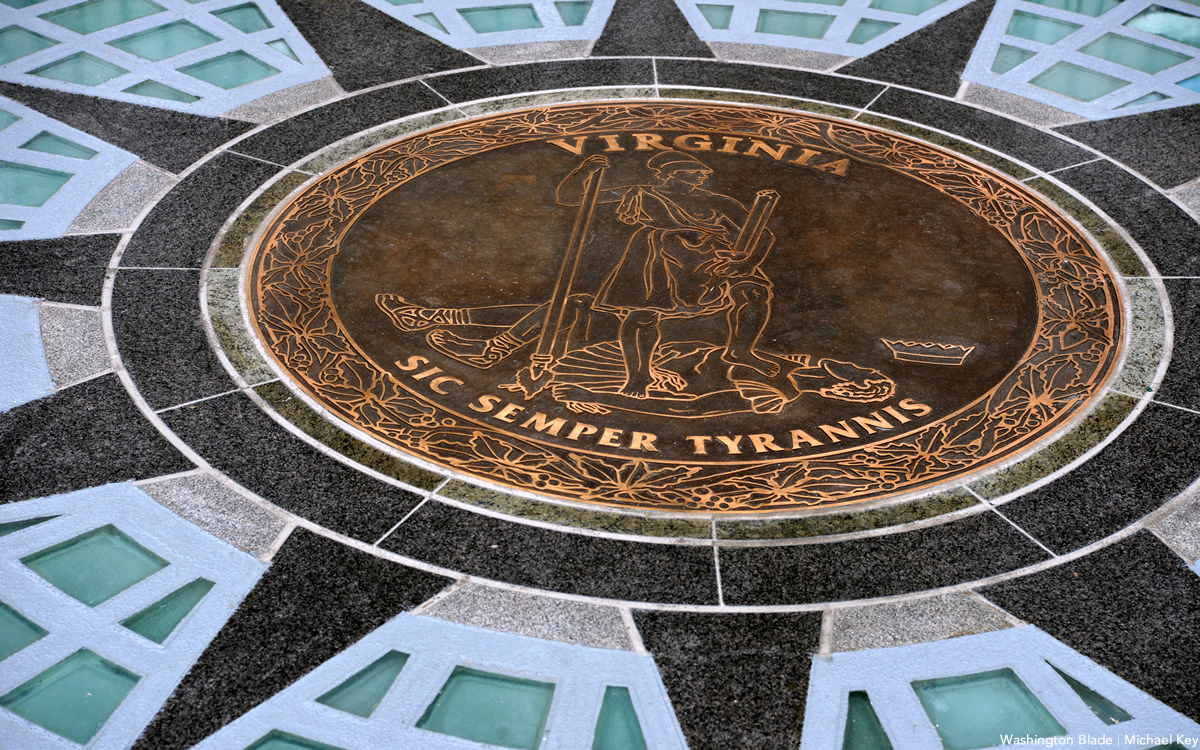 A Virginia Senate subcommittee on Thursday tabled three bills that would ban transgender athletes from school teams corresponding with their gender identity.
The Senate Education and Health Committee's Public Education Committee tabled state Sen. John Cosgrove (R-Chesapeake)'s Senate Bill 911, state Sen. Bryce Reeves (R-Louisa County)'s Senate Bill 1186 and state Sen. Mark Peake (R-Lynchburg)'s Senate Bill 962.
"We're one step closer to these bills being gone for good," said Equality Virginia in a tweet.
GOOD NEWS: A Senate subcommittee voted to pass by indefinitely THREE transgender athlete bans. We're one step closer to these bills being gone for good!

Over 3,000 emails were sent to committee members opposing these harmful bills! #TransYouthBelongVA

— Equality Virginia (@EqualityVA) January 26, 2023
'Talking Trans History' explores lives of D.C. advocates
Rainbow History Project holds first panel for city-funded Trans History Initiative
Longtime D.C. transgender rights advocates Earline Budd and Gabrielle 'Gibby' Thomas gave personal accounts of their transition as transgender women and their work as trans rights advocates Tuesday night, Jan. 24, at a "Talking Trans History" panel discussion organized by D.C.'s Rainbow History Project.
Joining them as a panelist was Rayceen Pendarvis, the acclaimed local event host, public speaker, and LGBTQ community advocate. Pendarvis, among other things, told of being nurtured and taught by dynamic transgender women who proudly affirmed their identity not only as trans people but productive citizens in the community at large.
Vincent Slatt, Rainbow History Project's director of archiving, served as moderator of the panel discussion. He told the audience of about 25 people who gathered at the Southwest Branch of the D.C. Public Library that the event was the first of many such panels planned by the project's recently launched Trans History Initiative.
Slatt noted that Rainbow History Project received a $15,000 grant for fiscal year 2023 from the Mayor's Office of LGBTQ Affairs to conduct the Trans History Initiative. The initiative plans to "better integrate the often-under-represented histories of trans people into our programming," according to a RHP statement.
Budd, 64, who has been a trans-identified activist since the 1970s, became involved in the 1980s with supporting people with HIV/AIDS before founding the D.C. organizations Trans Health Empowerment and Empowering the Transgender Community (ETC), for which she currently serves as executive director. She has received numerous awards for her work in support of the trans community and her self-proclaimed role as "the advocate" for the trans and LGBTQ community.
In her remarks at the panel discussion, Budd told of her childhood upbringing in a religious family where, like many trans people, her parents didn't approve of her early identity as a girl.
"I want to say that around eight or nine my mother found me to be different," Budd said. "The difference was she would lay my clothes out, my sister's clothes and my clothes for us to go to school. And when I would come downstairs, I would always have on my sister's clothes," Budd told the gathering.
"And she would say why do you have on your sister's clothes?" Budd continued. "I said mommy, it fits. No, it does not, you're a boy," Budd quoted her mother as responding. "And let me tell you, that went on and on and on," said Budd, who told how she eventually parted ways with her parents and left the house to embark on her role as one of D.C.'s leading trans advocates.
Among her many endeavors was successful discrimination complaints, including one against a D.C. skating rink and another against the D.C. Jail for discrimination based on gender identity. Budd told how she won in both cases, with strong backing from the D.C. Office of Human Rights.
Pendarvis, among other things, spoke about how an association with trans women as a young adult helped to shape Pendarvis's longstanding and award-winning role as co-founder of Team Rayceen Productions, including 10 years as leading host of "The Ask Rayceen Show," which highlighted topics promoting the LGBTQ and trans community in D.C.
Similar to Budd, Pendarvis has received numerous awards and honors, including recognition from the D.C. City Council, for work as a host and speaker at LGBTQ-related festivals, fundraisers and other events.
"As an activist and host, I have been blessed to do many things," Pendarvis told the panel discussion gathering. "For many who do not quite know how to identify or ask me to identify, first of all, I'm a human being," Pendarvis said. "I am a father of five and a mother of many."
Pendarvis added, "I'm a human being first and foremost, a child of God. And my trans sisters uplifted me first, embraced me first. I came out in a community where our transgender sisters were always on the front line."
Thomas, 65, told the panel session she is a native of North Brentwood, Md., located just outside D.C., but D.C. became her home since shortly after finishing high school. She began her work in the LGBTQ community in 1989 as a caregiver for people with HIV. She has since worked for the local organizations Us Helping Us, Transgender Health Empowerment, and Terrific, Inc. She currently works for Damien Ministries and its "Trans Specific" programming called Shugg's Place that, among other things, focuses on providing services for transgender older adults.
She told of her growing up as one of seven children in a family whose mother and father, she said 'were very loving." But like other trans kids, Thomas said her parents were uncomfortable over her desire to identify as a girl. A more understanding next door neighbor allowed Thomas to spend time in her house as Thomas helped with household errands.
"I would go to the store and things like that for her," Thomas said. "But what's most important, I could dress as I wanted to in her house. She would give me dresses that I could wear. And I could go up there and put on my dresses and watch TV," Thomas continued. "And then I would get to take my dress off and go home because mom and daddy wasn't standing for that."
At around the age of 10, Thomas said, she was aware of current events and observed that her father was a strong supporter and admirer of Martin Luther King Jr. and his civil rights leadership. "I said you can march with Martin Luther King for everybody else's rights but you are going to deny me mine," she recalled telling her father.
Thomas said she initially began patronizing D.C. gay bars after befriending gay men from her high school. A short time later, after realizing that the gay scene was not who she was, she discovered the then D.C. gay drag bars Louis' and The Rogue and had a chance to meet "people like me." But she said someone she met at one of those two bars introduced her to the then D.C. Black gay bar called the Brass Rail, where transgender women hung out.
"And I said, oh my God, I am home. This is heaven," Thomas told the panel gathering. "When I came to the Brass Rail I felt like I was home" as a trans person, Thomas said. "I met so many terrific people."
She went on to tell about the trials and tribulations of fully transitioning as a trans woman and her growth as a transgender activist with a career dedicated to supporting the trans and LGBTQ community.
Japer Bowles, director of the Mayor's Office of LGBTQ Affairs, spoke briefly at the start of the Talking Trans History panel discussion. He said the mayor's office was excited to be supporting the Rainbow History Project's newly launched Trans History Initiative.
"I'm really, really excited to work for a mayor who not only is fighting for things for our community, but truly funding these opportunities," Bowles said. "This is about you and our trans communities. So, I'm here to listen."
Slatt also announced at the panel session that Rainbow History Project has a paid job opening for one or more positions to help run the city funded Trans History Initiative. He said information about the job opening for people interested in applying can be obtained through RHP's website. He said a video recording of the panel session would be posted on the website in a week or two.