Activists skeptical about Hunter's marriage views
Rival candidate in Ward 5 race embraces LGBT rights

Gay activists in Ward 5 have expressed skepticism over a candidate for the ward's Council seat who says he no longer opposes the city's same-sex marriage law.
Council candidate Delano Hunter, a Democrat, told the Blade last week that he no longer believes the marriage equality law should be subjected to a voter referendum, reversing his position from 2010 when he unsuccessfully ran for the Ward 5 seat against incumbent Harry Thomas (D).
The D.C. Board of Elections and Ethics officially declared the Ward 5 seat vacant on Tuesday, nearly two weeks after Thomas resigned shortly before pleading guilty to embezzling more than $300,000 in city funds. The board scheduled a special election on May 15 to fill the seat.
Meanwhile, since Hunter told the Blade he's changed his position on the marriage bill, rival Ward 5 candidate Kenyan McDuffie, also a Democrat, joined gay activists in the ward to question Hunter's sincerity, noting that Hunter stressed strong support for "traditional marriage" during his campaign for the Council seat in 2010.
McDuffie sent a statement to the Blade pointing out that he declared his full support for same-sex marriage when he, too, ran for the Ward 5 Council seat against Hunter and Thomas in the September 2010 Democratic primary.
"Undeniably, Mr. Hunter's position on gay marriage today runs counter to the views he espoused on the campaign trail merely 15 months ago," McDuffie said in his statement. "This is a classic case of a candidate analyzing voter returns and making a calculated decision to appeal to a constituency that he previously had written off."
McDuffie added, "On the other hand, my record demonstrates my unwavering support for the LGBT community as well as my firm belief that tolerance and open-mindedness must pervade even where differing opinions collide."
Political observers say both candidates have impressive credentials that could make them attractive to Ward 5 voters. Hunter, a native D.C. resident, worked as a company diversity specialist with the Nike Corporation in Oregon before returning to D.C. to become a Ward 5 community organizer. McDuffie, an attorney, worked in the Justice Department's civil rights division as a trial lawyer.
In its candidate ratings for the 2010 Democratic primary, the Gay & Lesbian Activists Alliance gave Hunter a score of -2 on a scale of +10 to -10. GLAA gave McDuffie a score of "0." The group said the two were given low ratings because neither of them returned a GLAA questionnaire that asks candidates about their positions on a wide range of LGBT-related issues.
Failure to return the questionnaire results in an automatic "0" rating unless the group has information about a candidate's record on LGBT issues, GLAA officials have said. In this case, the group only knew of Hunter's call for a referendum to overturn the marriage bill and of support he received from anti-gay groups, information considered hostile to LGBT rights.
Hunter told the Blade his campaign's failure to return the GLAA questionnaire was an "oversight." A McDuffie campaign spokesperson noted that McDuffie returned a questionnaire to the Gertrude Stein Democratic Club, the city's largest LGBT political group, and expressed strong support for LGBT rights in his answers. He sent a copy of his answers to the Blade.
In an interview with the Blade last week, Hunter disputed claims by critics that his call for a referendum on the gay marriage bill was the focus of his 2010 campaign. He acknowledged that anti-gay groups opposed to the marriage equality bill endorsed him and spent large sums of money attacking incumbent Thomas, who voted for the same-sex marriage bill.
But Hunter noted that the anti-gay groups released ads attacking Thomas through an independent expenditure campaign over which he had no control.
He declined to say whether he would have voted for or against the marriage equality bill if he had been on the Council in 2009 when the Council approved the measure.
"I would like him to not only say he won't overturn it but to say he supports it," said gay Democratic activist Peter Rosenstein. "He should also state that he will not seek or take support from homophobic groups like the National Organization for Marriage if we are truly to believe this conversion in his beliefs."
Ward 5 gay Democratic activist Barrie Daneker said Hunter would have to put forward specific proposals for supporting and advancing LGBT rights in the city before he can count on support from the LGBT community.
"Taking a new position at the 11th hour in order to appeal to a wider base of Ward 5 voters will do nothing for his campaign," Daneker said. "We need concrete accomplishments and plans prior to giving support to a so-called 'reformed anti-gay' candidate," he said.
Ward 5 political observers have said as many as seven or eight other candidates were considering entering the Ward 5 special election contest. Among them are Anita Bonds, the LGBT supportive chair of the D.C. Democratic State Committee, and Tim Day, the gay Republican who ran and lost against Thomas in the November 2010 general election.
According to Washington Post political analyst Mike DeBonis, Day made a comment likely to startle the city's gay Republican leaders when responding to DeBonis's question of whether he planned to run for the Ward 5 seat as a Republican in the May special election. "That's an interesting question," DeBonis quoted him as saying.
Many political observers have praised Day, an accountant, as a highly qualified candidate who would have little or no chance of winning election as a Republican in a Ward with an overwhelming majority of Democratic voters. Day lost to Thomas by a lopsided margin in 2010. But should Day change party affiliation to become a Democrat or an independent, his chances of becoming the Council's third out gay member would increase in the eyes of some political observers.
Va. bill would restrict transgender students access to school bathrooms
State Del. John Avioli (R-Stanton) introduced House Bill 1126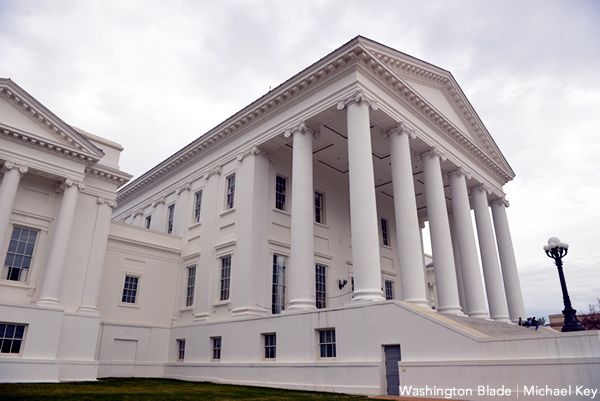 A Virginia lawmaker has introduced a bill that would restrict the ability of transgender students and school board employees to use bathrooms and other facilities in public schools that are consistent with their gender identity.
House Bill 1126, which state Del. John Avoli (R-Stanton) introduced, would require "each school board to adopt policies to require each student and school board employee to have access to restrooms, locker rooms and other changing facilities in public school buildings that are shared only by members of the same biological sex; lodging accommodations during school-sponsored trips that are shared only by members of the same biological sex; and a single-user restroom, locker room, or other changing facility in a public school building, upon request, if the school can reasonably accommodate such a request."
Avoli introduced HB 1126 on Jan. 12 on the same day the Virginia General Assembly's 2022 legislative session began with Republicans in control of the House of Delegates. Republican Gov. Glenn Youngkin took office on Jan. 15.
State Sen. Travis Hackworth (R-Tazewell County) last month introduced Senate Bill 20, which would eliminate the requirement that school districts must implement the Department of Education's trans and non-binary student guidelines. State Del. Danica Roem (D-Manassas), who in 2018 became the first openly trans person seated in any state legislature in the U.S., told the Washington Blade last week that she expects SB 20 "would be dead on arrival" in committee.
Equality Virginia, a statewide LGBTQ rights group, on its website notes HB 1126 is among the bills that it opposes.
Democrats still have a 21-19 majority in the state Senate, and they have signaled they will oppose any effort to curtail LGBTQ rights in Virginia. Outgoing Equality Virginia Executive Director Vee Lamneck last week said their organization "will work with the Senate's pro-equality majority to act as a crucial back stop against harmful legislation and efforts to roll back our hard-earned wins passed during the last two years."
Equality Virginia announces new executive director
Narissa Rahaman will succeed Vee Lamneck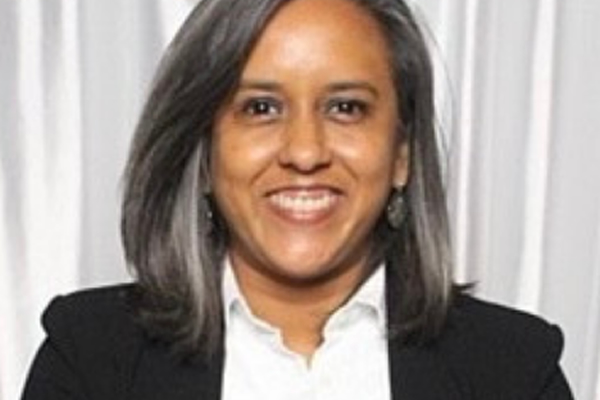 Equality Virginia on Saturday announced Narissa Rahaman will be the organization's new executive director.
Rahaman, who was previously the Human Rights Campaign's Associate Regional Campaign Director, will succeed outgoing Executive Director Vee Lamneck on Feb. 2. Rahaman was born in Barbados and raised in Florida.
"Narissa also has 10+ years of experience in long-term strategic planning, multi-state organizing efforts, coalition management, and staff development, which make her an exceptional individual for the role of executive director," said Equality Virginia in its announcement. "We are confident that under her leadership, the organization's success and impact will continue to flourish as will our commitment to racial justice."
Equality Virginia announced Rahaman will succeed Lamneck on the same day that Republican Gov. Glenn Youngkin took office amid concerns he will seek to curtail LGBTQ rights in Virginia.
Equality Virginia's annual lobby day will take place virtually on Jan. 25. The organization's annual Commonwealth Dinner is scheduled to take place in Richmond on March 26.
Glenn Youngkin sworn in as Va. governor
Republican backed teacher who opposed trans student guidelines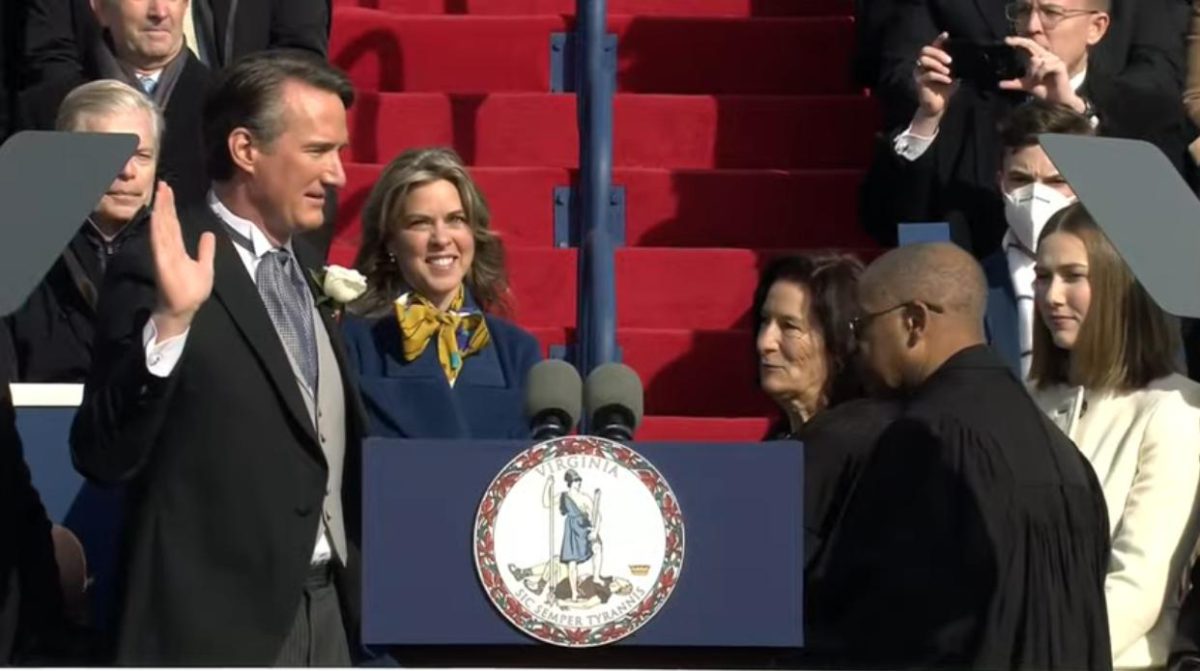 Republican Virginia Gov. Glenn Youngkin took office on Saturday amid concerns that he will seek to curtail LGBTQ rights in the state.
"Today we gather not as individuals, not as Republicans and Democrats," said Youngkin after his swearing in. "Today we gather as Virginians."
Former Gov. Ralph Northam and U.S. Sen. Tim Kaine (D-Va.) are among those who attended the ceremony that took place at the State Capitol. Terry McAuliffe, who Youngkin defeated in the general election, did not attend because of a COVID-19 scare.
Youngkin during his campaign against McAuliffe expressed support for Tanner Cross, a gym teacher at a Leesburg elementary school who was suspended from his job after he spoke out against Virginia Department of Education guidelines that are designed to protect transgender and non-binary students. Youngkin has also said he does not support allowing trans children to play on sports teams that are consistent with their gender identity.
Youngkin on Thursday named Elizabeth Schultz, an anti-LGBTQ former member of the Fairfax County School Board, to his administration.
"We will remove politics from the classroom and focus on the essentials," said Youngkin in his inaugural speech, without specifically mentioning LGBTQ students.
He added "parents should have a say in what is taught in schools."
Youngkin has also expressed his opposition to marriage equality, but stressed it is "legally acceptable" in Virginia and would "support that" as governor.
Lieutenant Gov. Winsome Sears and Attorney General Jason Miyares also took office on Saturday.
Winsome, a former member of the Virginia House of Delegates, is the first woman and first female of color elected lieutenant governor. Miyares, a former House member whose mother was born in Cuba, is Virginia's first Latino attorney general.
Youngkin in his inaugural speech noted "the people of Virginia just elected the most diverse leadership" in the state's history. Youngkin's first executive order ends "the use of" so-called "critical race theory" (which is not taught in Virginia schools) and other "divisive concepts" in Virginia's public schools.
The General Assembly's 2022 legislative session began on Wednesday.
Republicans control the House by a 52-48 margin. Democrats have a 21-19 edge in the Virginia Senate.