Carey: Voter suppression could 'derail' LGBT progress
Task Force head delivers 2012 State of the Movement address

BALTIMORE — The head of the National Gay & Lesbian Task Force on Friday identified efforts to keep minorities from going to the polls on Election Day as the latest tool in the arsenal of anti-gay forces to stop LGBT progress.
Rea Carey, the Task Force's executive director, said during her 2012 "State of the Movement" address that "the very ability to cast a vote" has been under attack and called on LGBT rights supporters to fight those efforts and bring voters to the polls.
"They could derail our progress for years by focusing on something that our movement could easily mistake as not 'our' issue," Carey said. "Believe me, it is our issue when we or our allies find ourselves without easy access to the polls."
Carey said executive orders in 14 states and 20 new laws have made it harder for five million people to vote this year. According to Carey, these initiatives are a "systematic effort" to take the vote away from people of color, students, the working poor and unemployed and other groups.
Her views are supported by a report published in December by the Voting Rights Institute, which says new Republican-initiated laws have cut early voting, challenged the citizenship of eligible voters and mandated that voters produce photo ID at the polls.
One such law is Florida's HB 1355, an omnibus elections overhaul passed after the Tea Party came into power in the state in 2010. In addition to early voting cuts, the law imposes restrictions on non-governmental entities conducting voter registration.
Carey said these efforts — which she called "one of the last desperate ploys by those who can no longer compete with the power of their ideas" — particularly affect LGBT people because they have "a devastating effect on the ability of transgender people to vote" and impact states where marriage equality could be on the ballot in 2012.
"If we do not protect the right to vote, we will not win on immigration, we will not win on non-discrimination, we will not protect affirmative action and we will not win on marriage," Carey said.
The Task Force chief called on the audience to register voters that anti-gay forces don't want at the polls and urged voters who are turned away to cast a provisional ballot, post their story on Facebook and Twitter and contact the Civil Rights Division at the Department of Justice.
Carey made the remarks during the 24th annual Creating Change conference at the Hilton Baltimore, where an estimated 3,000 attendees came to discuss LGBT rights. Conference participants ranged from government officials in suits, female activists wearing combat boots and bloggers in graphic tees. The hotel bathrooms were modified as "gender neutral restroom" to accommodate attendees.
During her speech, Carey offered a litany of accomplishments that the LGBT community has achieved in the past year, including the passage of statewide transgender non-discrimination laws in four states, defeating an anti-trans bill in Maine and the lifting of "Don't Ask, Don't Tell."
Carey also said the Task Force and LGBT advocates had a hand in issues facing a broader range of people, such as beating an anti-choice "personhood" ballot measure in Mississippi and a measure in Maine that would end same-day voter registration.
Carey noted the heavy emphasis that marriage receives in the LGBT rights movement.
"The LGBT movement is not a movement for marriage only," Carey said. "It is a movement for the full dignity of our lives, for a transformed society."
"Marriage has motivated our allies and captured the attention of people who weren't paying attention before," Carey said. "But someday, when we succeed in nationwide recognition of our marriages, and even along the way, we will likely see that the engagement in our movement will drop off. Severely."
Carey said in states where marriage equality has been achieved, advocacy groups find they have less attention, engagement — and fewer donations. She said these groups in some cases have had to lay off workers "even while struggling to get attention for other very pressing issues."
"We have learned that with a win, we usually have to turn right around and defend that win," Carey said. "We also know that people who aren't included in that win remain vulnerable to discrimination."
New York is an example of a state that could be in such a situation. The state legalized same-sex marriage last year, but workplace non-discrimination protections for transgender people haven't yet been enacted.
"At the Task Force, we say we want more than marriage — there is no singular solution to the many ways we experience discrimination, violence and bigotry," Carey said. "At the Task Force we insist that immigration, housing, health care, fair wages, Social Security and ending systemic racism and sexism are all LGBT issues."
Carey referred to the opening song "Defying Gravity" in the musical "Wicked" and compared the struggles faced by the character Elphaba, or the Wicked Witch of the West, to the struggles faced by LGBT people.
"LGBT people have been called a repulsion, a harm to society," Carey said. "We have been called wicked. The fact that we have made it this far, surviving childhood taunts, the neglect of churches and schools, the laws and policies of a country that have treated us as criminals — this is already a testament to our ability to defy gravity."
Carey's speech was well-received by those in audience, and her remarks that marriage shouldn't be the singular focus of the LGBT rights movement were met with significant applause.
Katherine Acey, a former executive director for the New York City-based Astraea Lesbian Foundation for Justice, said Carey's speech was "expansive and visionary" and useful because it "laid out everything we've accomplished."
"Her looking at the big picture and looking at how we must stand with all of the members of our community — also allies who are part of our world community — I thought that was striking, the way she delivered that," Acey said.
NCAA adopts new policy amid fervor over transgender athletes
Sport-by-sport approach requires certain levels of testosterone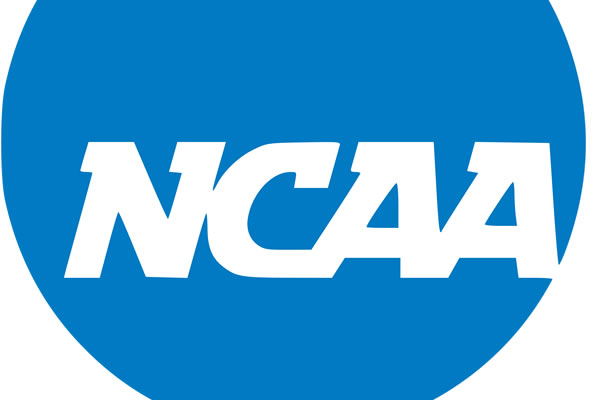 The National Collegiate Athletic Association has announced it has adopted new procedures on competition of transgender athletes, creating a "sport-by-sport" approach that also requires documentation of testosterone levels across the board amid a fervor of recently transitioned swimmers breaking records in women's athletics.
The NCAA said in a statement its board of governors voted on Wednesday in support of the "sport-by-sport" approach, which the organization says "preserves opportunity for transgender student-athletes while balancing fairness, inclusion and safety for all who compete."
Although the policy defers to the national governing bodies for individual sports, it also requires transgender athletes to document sport-specific testosterone levels beginning four weeks before their sport's championship selections. The new policy, which consistent with rules for the U.S. Olympics, is effective 2022, although implementation is set to begin with the 2023-24 academic year, the organization says.
John DeGioia, chair of the NCAA board and Georgetown president, said in a statement the organization is "steadfast in our support of transgender student-athletes and the fostering of fairness across college sports."
"It is important that NCAA member schools, conferences and college athletes compete in an inclusive, fair, safe and respectful environment and can move forward with a clear understanding of the new policy," DeGioia said.
More specifically, starting with the 2022-23 academic year, transgender athletes will need to document sport-specific testosterone levels beginning four weeks before their sport's championship selections, the organizational. These athletes, according to the NCAA, are also required to document testosterone levels four weeks before championship selections.
In terms of jurisdiction, the national governing bodies for individual sports are charged determines policies, which would be under ongoing review and recommendation by the NCAA, the organizational says. If there is no policy for a sport, that sport's international federation policy or previously established International Olympics Committee policy criteria would be followed.
The NCAA adopts the policy amid controversy over University of Pennsylvania swimmer Lia Thomas smashing records in women's swimming. Thomas, which once competed as a man, smashed two national records and in the 1,650-yard freestyle placed 38 seconds ahead of closest competition. The new NCAA policy appears effectively to sideline Thomas, who has recently transitioned and unable to show consistent levels of testosterone.
Prior to the NCAA announcement, a coalition of 16 LGBTQ groups, including the Human Rights Campaign and Athlete Ally, this week sent to a letter to the collegiate organization, urging the organizations strengthen non-discrimination protections as opposed to weakening them. The new policy, however, appears to head in other direction, which the LGBTQ groups rejected in the letter.
"While decentralizing the NCAA and giving power to conferences and schools has its benefits, we are concerned that leaving the enforcement of non-discrimination protections to schools will create a patchwork of protections rather than a comprehensive policy that would protect all athletes, no matter where they play," the letter says. "This would be similar to the patchwork of non-discrimination policies in states, where marginalized groups in some states or cities are protected while others are left behind by localities that opt not to enact inclusive policies."
JoDee Winterhof, vice president of policy and political affairs for the Human Rights Campaign, said in a statement after the NCAA announcement the new policy was effectively passing the buck.
"If the NCAA is committed to ensuring an environment of competition that is safe, healthy, and free from discrimination, they cannot dodge the question of how to ensure transgender athletes can participate safely," Winterhof said. "That is precisely why we and a number of organizations across a wide spectrum of advocates are urging them to readopt and strengthen non-discrimination language in their constitution to ensure the Association is committed to enforcing the level playing field and inclusive policies they say their values require. Any policy language is only as effective as it is enforceable, and with states passing anti-transgender sports bans, any inclusive policy is under immediate threat. We are still reviewing the NCAA's new policy on transgender inclusion and how it will impact each and every transgender athlete."
Transgender rights group's Los Angeles office receives bomb threat
[email protected] Coalition evacuated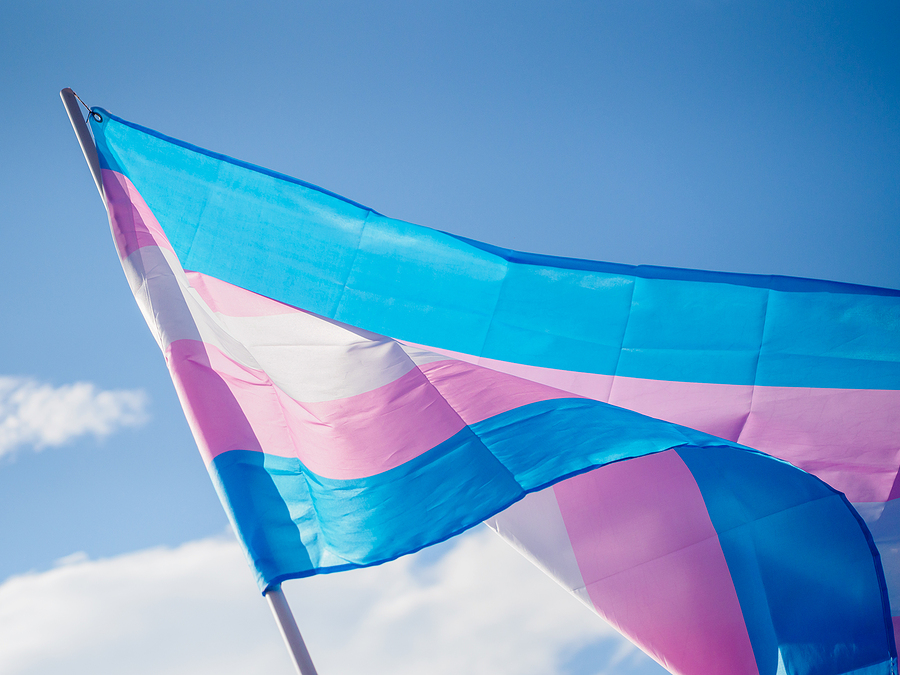 A bomb threat was phoned in Wednesday afternoon to the Wilshire Boulevard Koreatown offices of the [email protected] Coalition, Bamby Salcedo, the president and CEO of the non-profit organization told the Los Angeles Blade.
According to Salcedo, an unidentified male caller told the staff person who answered at approximately 3 p.m., while delivering the threat said; "You're all going to die." The staff immediately evacuated everyone from their offices and then contacted the Los Angeles Police Department for assistance.
Officers, specialists and detectives from the Rampart Division of the LAPD responded and swept the building. A spokesperson for the LAPD confirmed that the incident is under active investigation but would make no further comment.
On a Facebook post immediately after the incident the non-profit wrote; "To ensure the safety of our clients and staff members, we ask that you please NOT come to our office."
In a follow-up post, Salcedo notified the organization and its clientele that the LAPD had given the all-clear and that their offices would resume normal operations Thursday at 9:00 a.m. PT.
"Thank you for your messages and concern for our staff and community," Salcedo said.
"No amount of threats can stop us from our commitment to the TGI community," she added.
The [email protected] Coalition was founded in 2009 by a group of transgender and gender non-conforming and intersex (TGI) immigrant women in Los Angeles as a grassroots response to address the specific needs of TGI Latino immigrants who live in the U.S.
Since then, the agency has become a nationally recognized organization with representation in 10 different states across the U.S. and provides direct services to TGI individuals in Los Angeles.
In 2015, the [email protected] Coalition identified the urgent need to provide direct services to empower TGI people in response to structural, institutional, and interpersonal violence, and the Center for Violence Prevention and Transgender Wellness was born.
Since then, the organization has secured funding from the state and local government sources as well as several private foundations and organizations to provide direct services to all TGI individuals in Los Angeles County.
The [email protected] Coalition's primary focus is to change the landscape of access to services for TGI people and provide access to comprehensive resource and services that will improve the quality of life of TGI people.
Jim Obergefell announces bid for seat in Ohio state legislature
Marriage plaintiff moves on to new endeavor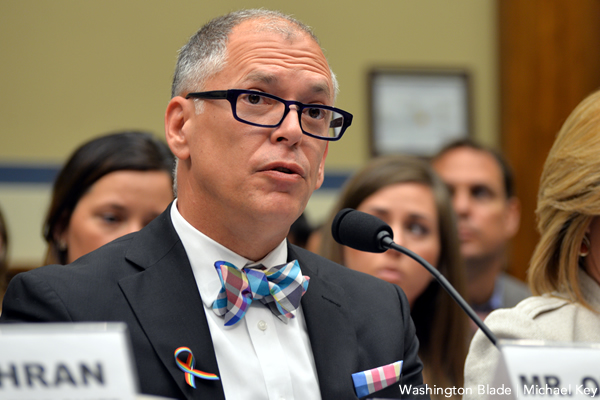 Jim Obergefell, the lead plaintiff in the litigation that ensured same-sex couples have the right to marry nationwide, announced on Tuesday he'd pursue a new endeavor and run for a seat in the state legislature in his home state of Ohio.
"You deserve a representative who does the right thing, no matter what. You deserve a representative who fights to make things better for everyone," Obergefell said. "I've been part of a national civil rights case that made life better for millions of Americans. Simply put, I fight for what's right and just."
Obergefell, who claims residency in Sandusky, Ohio, is seeking a seat to represent 89th Ohio District, which comprises Erie and Ottawa Counties. A key portion of his announcement was devoted to vowing to protect the Great Lakes adjacent to Ohio.
"We need to invest in our Great Lake, protect our Great Lake, and make the nation envious that Ohio has smartly invested in one of the greatest freshwater assets in the world," Obergefell said.
Obergefell was the named plaintiff in the consolidated litigation of plaintiffs seeking marriage rights that led the U.S. Supreme Court to rule in 2015 for same-sex marriage nationwide. Obergefell was widower to John Arthur, who died of amyotrophic lateral sclerosis, and was seeking the right to be recognized as his spouse on his death certificate. The ruling in the consolidated cases ensured same-sex couples would enjoy the full benefits and responsibilities of marriage.
"We should all be able to participate fully in society and the economy, living in strong communities with great public schools, access to quality healthcare, and with well-paying jobs that allow us to stay in the community we love, with the family we care about," Obergefell said in a statement on his candidacy.