BREAKING: MD HOUSE PASSES MARRIAGE
Major hurdle overcome; Senate next to vote

UPDATE: According to Del. Mizeur, Del. John Bohanan also intended to vote for the bill but was not recorded by the voting system. The vote count reflecting that information would be 72-67.
ANNAPOLIS — The Maryland House of Delegates passed a bill to legalize same-sex marriage tonight by a razor-thin margin of 72-67.
Del. Tiffany Alston's (D-Prince George's) vote in favor of the bill proved critical to its passage. Del. Sam Arora (D-Mont. Co.), a former supporter of the bill, voted against it.
"Today, the House of Delegates voted for human dignity," Gov. Martin O'Malley said in a statement. "Speaker Busch and his fellow Delegates deserve a lot of credit for their hard work.  At its heart, their vote was a vote for Maryland's children."
He continued, "There is still work to be done and marriage equality has not yet been achieved in Maryland.  Wherever we happen to stand on the marriage equality issue, we can agree that all our children deserve the opportunity to live in a loving, caring, committed, and stable home, protected equally under the law."
"We could not be more grateful to the delegates who today voted to make all Maryland families stronger," said Joe Solmonese, president of the Human Rights Campaign. "Today, we took a giant step toward marriage equality becoming law – and we are in this position due to the unwavering leadership and resolve of Governor O'Malley, Speaker Busch and our legislative allies."
AN IN DEPTH LOOK AT THE VOTE FROM THE WASHINGTON BLADE
EARLIER: At 2:45 the Maryland House of Delegates adjourned after voting down three amendments to the Civil Marriage Protection Act, while adopting two amendments, one by former marriage foe, Del. Tiffany Alston.
The Alston amendment, supported by many in the LGBT delegation, including Dels. Clippinger, Mizeur, Cullison, and Washington, as well as the bill sponsor, floor leader Del. Dumais — who spoke passionately in favor of same-sex unions throughout the debate — would make clear that the law would not go into effect until all legal challenges to the law, or any referendum process relating to the law, have been exhausted.
The amendment sparked a heated debate between Republicans and Democrats in regard to the power of the amendment to effect the referendum process and the power of the courts in intervening. Minority leader Anthony O'Donnell sought to move to special order on the bill and the amendment for an opinion on the impact from Attorney General Douglas Gansler, tabling the debate on both until Monday. The motion on the special order was handily defeated 55-79, to the chagrin of many.
The Alston amendment — which could signal a shift in support for that delegate — passed easily 81-52, easing the way for those troubled by the bill to feel more comfortable in voting in its favor.
"It was something that could add a level of comfort for some people," Del. Washington told the Blade. "This is something that we could negotiate on."
Though the LGBT lawmakers would not comment on whether or not they think that Alston will now support the law, after her surprise vote against in March of 2011, all indicated a hope that she's come around.
"We believe that she is raising this in good faith," Del. Cullison told the Blade in regard to Alston's possible support after passage of her amendment. "And if that's what makes her comfortable with the bill, knowing that all of the safeguards for the referendum are in place, then I hope she'll be more comfortable with voting for the entire bill."
"We hope it makes her feel more comfortable," Del. Clippinger added.
On Sam Arora, Del. Clippinger hopes that he's moved back to the side of supporting same-sex marriage, after his surprise rejection of the law in March of 2011.
"I don't know where he stands right this second," Del. Clippinger told the Blade. "I don't know how he's going to stand until I see a dot on the board."
"But at the same time, he's expressed some misgivings, he passed in committee, he asked questions in regard to Del. Alston's amendment, we certainly hope that if it will help him fell more comfortable maybe that will move him along," Clippinger added.
Del. Arora voted against the Alston amendment.
In 2010 when Sam Arora was campaigning for the House of Delegates, he was able to pull massive amounts of LGBT support and fundraising money as a result of his close ties with gay Democratic activists and his pro-same-sex marriage position, at that time. Many of his former colleagues indicated a feeling of anger and betrayal after his 2011 flip on the issue. Since that vote, Arora has been ambiguous about his stance on the current effort.
Washington County Republican Del. Andrew Serafini proposed an amendment that would push the age of consent for same-sex marriages to 18, rather than allow the same-sex marriages to adhere to the current age of consent laws that allow girls under the age of 16 to marry with parental consent and proof of pregnancy. Supporters of the same-sex marriage bill argued that it may be time to change the age of consent in Maryland, but that there ought not to be differences between same-sex and opposite sex couples, should the bill pass and get signed into law. The amendment failed 54-81.
The delegates also passed on an amendment by Washington County Republican Del. Neil C. Parrott that would allow parents to opt out of allowing their children be exposed to curriculum that they find objectionable in terms of its presentation of same-sex marriage.
"That already is the law," Montgomery Co. Democrat, Del. Anne Kaiser, argued before the House voted down the amendment 48-73.
Prince George's Co. Democrat, Del. Aisha Braveboy offered the amendment that same-sex marriage advocates railed hardest against. The amendment would have changed the date the law becomes effective from October 2012 to January 2013, which would prevent marriages from occurring before an expected ballot initiative vote takes place. After impassioned discussion, despite strong opposition, the amendment was passed on a 72-67 vote.
Additionally, a short debate preceded a vote on amending the bill to change the word "marriage" to "civil unions" in the law. After supporters of same-sex marriage presented evidence from around the nation where civil unions were found to be inferior to marriage in offering couples equal protection, the delegates rejected the amendment 45-78.
Yesterday we reported that the Maryland House of Delegates on Thursday put off for at least one day a scheduled debate on legislation to legalize same-sex marriage, leading some to speculate that supporters lack the votes to pass the legislation.
Comings & Goings
Umana named associate with Gustafson Guthrie Nichol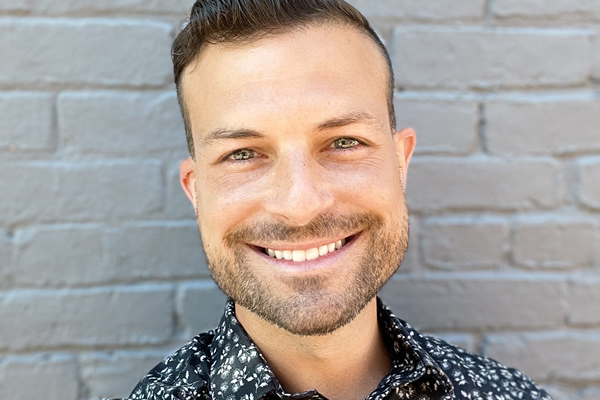 The Comings & Goings column is about sharing the professional successes of our community. We want to recognize those landing new jobs, new clients for their business, joining boards of organizations and other achievements. Please share your successes with us at: [email protected]. 
Congratulations to Wolfgang Umana on being named an associate with Gustafson Guthrie Nichol (GGN). He has been with them for more than five years and is currently its D.C. studio's office manager.
"I am honored to become GGN's newest Associate," Umana said. "I have the glorious privilege of supporting GGN's continuing dedication to progress, inclusion, social justice, sustainability, and beautification of the world we live in."
Umana also works with NBR Computer Consulting as an LLC Computer Technician consultant. He has experience in social media, communications, outreach, and technical services, and provides a dynamic approach to the fast-changing world of technology. NBR Computer Consulting, LLC is a gay-owned business. 
Umana has also served as D.C. Army National Guard Director of Environmental Affairs and with EMS Consultation Services.
He has his bachelor's in Environmental Science & Public Policy, Human and Ecosystem Response to Climate Change, from George Mason University.
Capital Pride bids for D.C. to host World Pride 2025
International event draws thousands of visitors
The Capital Pride Alliance, the group that organizes D.C.'s annual LGBTQ Pride events, announced on Sept. 21 that it has submitted a bid to host 2025 World Pride, the international Pride event that draws thousands of participants from throughout the world to the host city.
The announcement by Capital Pride says its bid to host the event in D.C. notes that the event, among other things, would commemorate the 50th anniversary of D.C.'s first LGBTQ Pride event in 1975, which began as a block party near Dupont Circle.
World Pride is licensed and administered by the international LGBTQ organization InterPride. The World Pride events themselves, which usually take place every other year, are organized by InterPride's member organizations such as Capital Pride Alliance.
The Capital Pride announcement notes that World Pride "promotes visibility and awareness of lesbian, gay, bisexual, transgender, intersex and queer (LGBTIQ+) issues on a global level." The announcement adds, "World Pride events include parades, marches, festivals and other cultural activities often enjoyed at Pride celebrations, along with other components such as a human rights conference and large-scale opening and closing ceremonies."
The InterPride website says the deadline for submitting a bid for the 2025 World Pride has passed. It says D.C.'s Capital Pride and Kaohsiung Pride, located in the large Taiwan port city of Kaohsiung, are the only two remaining cities in competition for hosting the 2025 World Pride.
Ryan Bos, Capital Pride's executive director, said InterPride was expected to make its decision on which of the two cities to select sometime in November of this year.
"A recent study conducted by Booz Allen Hamilton revealed that the annual Capital Pride Celebrations, during normal years, result in approximately $371 million in positive economic impacts to the region, a number that may be doubled if the organization is awarded the prestigious event," the Capital Pride statement says.
The 2021 World Pride took place earlier this year in Copenhagen, Denmark. The 2019 World Pride was held in New York City to commemorate the 50th anniversary of New York's Stonewall riots, which many activists consider the start of the modern LGBTQ rights movement.
InterPride says the 2023 World Pride will take place in Sydney, Australia.
Va. county supervisors back resolution against 'required' pronoun questions
Unanimous vote in Stafford County allows school defunding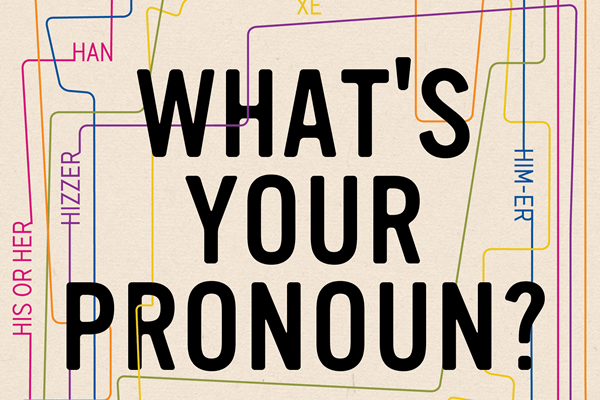 The Stafford County Board of Supervisors on Tuesday unanimously approved a resolution that gives it the authority to deny funds to schools that require students to give their pronouns and teach the 1619 Project and critical race theory.
The resolution denounces "the teaching of the 1619 Project and critical race theory (CRT) and related principles in Stafford County Public Schools," and states the board does not support Stafford County Public School students "being required to identify their chosen pronouns."

The approved document had been updated to change "requested" to give pronouns to "required."

Republican Supervisor Gary Snellings told the board he brought the resolution forward, which passed by a 6-0 vote margin, in response to communication from parents. One supervisor was not present.

Snellings called critical race theory "racism." He also called the New York Times' 1619 Project published on the 400th anniversary of the arrival of enslaved Africans to the Virginia colony a "theory."

Critical race theory is not taught in Virginia public schools, but a state law passed in 2020 requires local school boards to adopt policies that are more inclusive for transgender and non-binary students that follow, or exceed, guidelines from the state's Department of Education.

Snellings said the problem with preferred pronouns was in requiring students to give them. He said that was not in the governing Virginia law.

"This (resolution) does not eliminate anything. It just follows state law," Snellings said.

A Virginia court in July dismissed a lawsuit that challenged the Department of Education's guidelines for trans and non-binary students. Equality Virginia and the American Civil Liberties Union of Virginia were parties to the amicus brief in support of the protections.

"We are deeply disappointed that these adults made such a hateful decision for kids in the community," tweeted the ACLU of Virginia in response to the board's vote.