National news in brief: March 2
Optimism after new Iowa Poll, Navratilova heads to 'DWTS,' and more

Poll: Iowa voters oppose marriage ban
DES MOINES — If a vote were held today, 56 percent of Iowa voters would reject an amendment barring same-sex marriage in the state constitution, according to a Des Moines Register poll out this week.
Iowa became the third state to extend marriage rights to same-sex couples in 2009, after a unanimous Supreme Court decision the previous year, leading to immediate calls for a constitutional amendment barring same-sex marriage. The Democratic-controlled Senate has been able to halt efforts by the Republican-controlled House to send a ballot measure to voters.
In November of 2010 Iowans voted out three of the Supreme Court justices whose ruling set marriage in motion. The voters, however, also rejected a constitutional convention that would have allowed the document to be amended to bar the nuptials.
Massachusetts, Connecticut, Vermont, New Hampshire, New York and the District of Columbia also have gender-neutral marriage laws; 29 states bar same-sex marriage rights constitutionally, and 10 by statute. Maryland and Washington states are facing referendums over recent legislative acts legalizing marriage in those states.
Navratilova tapped for next 'DWTS'
HOLLYWOOD — Lesbian tennis legend Martina Navratilova will take to the dance floor in ABC's next installment of 'Dancing With the Stars,' according to the network.
Czech-born Navratilova holds the world record for most Grand Slam women's doubles titles at 31, and the record for most Wimbledon women's singles wins at nine. She came out publicly in 1981 at the age of 20, shortly after becoming an American citizen.
Navratilova will join Motown legend Gladys Knight, 'View' co-host Sherri Shepherd, 'Little House' actress Melissa Gilbert — older sister of lesbian 'Roseanne' actress Sara Gilbert — and actor Jaleel White, who played Steve Urkel on 'Family Matters' in the 1990s.
Plummer wins Oscar for gay role
LOS ANGELES — 'Sound of Music' star Christopher Plummer has taken home his first Academy Award for his portrayal of a man coming out late in life in 'Beginners.' He is the oldest winner ever at 82.
"You're only two years older than me darling, where have you been all of my life?" Plummer asked the golden statuette in his hand as he delivered his acceptance speech.
Plummer took to the Oscars stage before in 1966 with the cast of 'Sound of Music,' when the film won Best Picture that year.
Gay, trans candidates on ballots across U.S.
ORLANDO — If Gina Duncan wins her bid for Orange County Commission in Florida this fall, she will make history as Florida's first transgender elected official.
"I understand the significance of it," Duncan told the Orlando Sentinel. "But I haven't found it to be a detriment or something we're dwelling on."
Duncan is among dozens of LGBT candidates on the ballot in Florida hoping to join the 26 openly gay elected officials in the Sunshine State, including two that are competing in a four-way race for the same seat on the Orlando City Council. They are among hundreds competing this year nationwide.
According to Denis Dison of the Gay & Lesbian Victory Fund, there are currently 77 Victory Fund-endorsed candidates on ballots across the country, but by November, that number could be closer to 200. Pennsylvania is fielding three openly gay state House candidates alone with Brian Simms, Christopher Dietz and Kelly McEntee.
There are more than 530 LGBT elected officials nationwide according to the Victory Fund, including eight in the Maryland Legislature, which boasts the most openly gay members of any legislature in the country.
DOJ urged to investigate threats against providers of transition-related care
Boston-area hospital forced to evacuate in August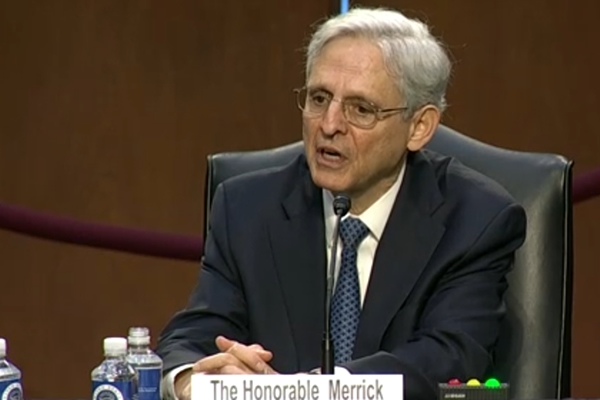 A coalition of major health organizations are calling on U.S. Attorney General Merrick Garland to investigation threats against providers of gender transition-related medical care for youth, asserting ongoing hostility, including bomb threats and threats of personal violence.
The letter, dated Oct. 3, says medical providers are facing threats for providing "evidence-based health care" to youth, which has meant care for gender transitions, such as hormones, puberty blockers and gender reassignment surgery. The targets of these threats, the letter says, are children's hospitals, academic health systems and physicians across the country.
"These coordinated attacks threaten federally protected rights to health care for patients and their families," the letter says. "The attacks are rooted in an intentional campaign of disinformation, where a few high-profile users on social media share false and misleading information targeting individual physicians and hospitals, resulting in a rapid escalation of threats, harassment and disruption of care across multiple jurisdictions."
The letter has an organizational signature from American Academy of Pediatrics, American Medical Association and Children's Hospital Association, listing no names as representatives. According to the letter, the group represent 270,000 physicians and medical students and CHA represents more than 220 children's hospitals across the country.
Major health organizations call on the U.S. Justice Department to take action weeks after Boston Children's Hospital was forced to evacuate over a bomb threat. Authorities later arrested a woman charged with making the after she reportedly phoned in the threat and called the staff "sickos."
The threats, the letter says, have had significant impact on providers and services to patients, including a new mother being prevented from being with her preterm infant because of a bomb threat; the need for increased security at children's hospitals; and staffers facing "increased threats via social media – including to their personal accounts."
A statement from organizations accompanying the letter urges social media companies — including Twitter, TikTok and Meta, which owns Facebook and Instagram — to "do more to prevent coordinated campaigns of disinformation."
Jack Resneck, president of the American Medical Association, said in a statement accompanying the letter "individuals in all workplaces have the right to a safe environment, out of harm's way and free of intimidation or reprisal."
"As physicians, we condemn groups that promote hate-motivated intolerance and toxic misinformation that can lead to grave real-world violence and extremism and jeopardize patients' health outcomes," Resneck said.
The Washington Blade has placed a call in with the Justice Department seeking comment on the letter and the American Medical Association seeking comment on why the letter has organizational signatures as opposed to signatures from any of their representatives.
Youngkin makes additional appointments to Va. LGBTQ+ Advisory Board
Governor plans to revise transgender, nonbinary student guidelines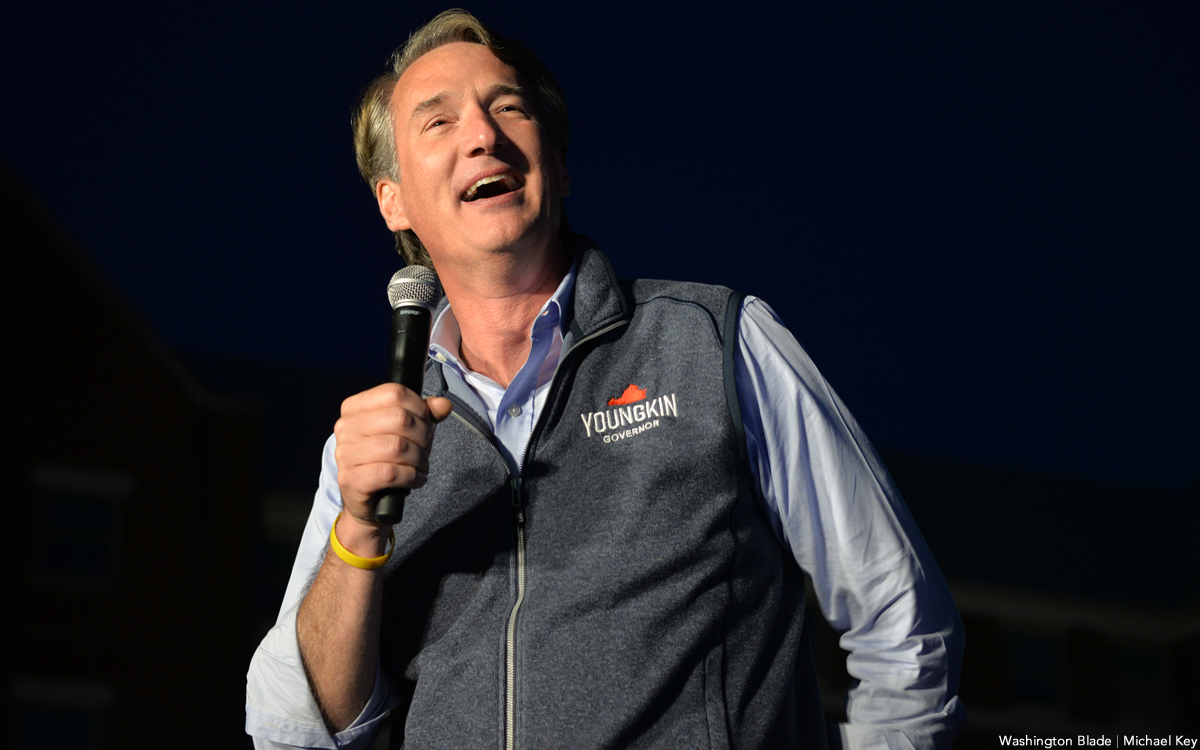 Republican Virginia Gov. Glenn Youngkin on Friday announced the appointment of three people to the Virginia LGBTQ+ Advisory Board.
Youngkin named Kerry Flynn, Jason Geske and Collin J. Hite to the board.
Casey Flores, the president of Log Cabin Republicans of Richmond, in July resigned from the board before his tenure was to begin. The resignation came amid growing criticism over a series of anti-LGBTQ and misogynist comments he made against Vice President Kamala Harris and U.S. Rep. Ted Lieu (D-Calif.), among others.
Youngkin last month announced he plans to revise the Virginia Department of Education's guidelines for transgender and nonbinary students. Thousands of high school students across Virginia on Sept. 27 walked out of class in protest of the planned revision.
Survey shows 72% of Utah residents back same-sex marriage
Troy Williams, executive director of Equality Utah said he's not surprised to see that a majority of Utahns now support marriage equality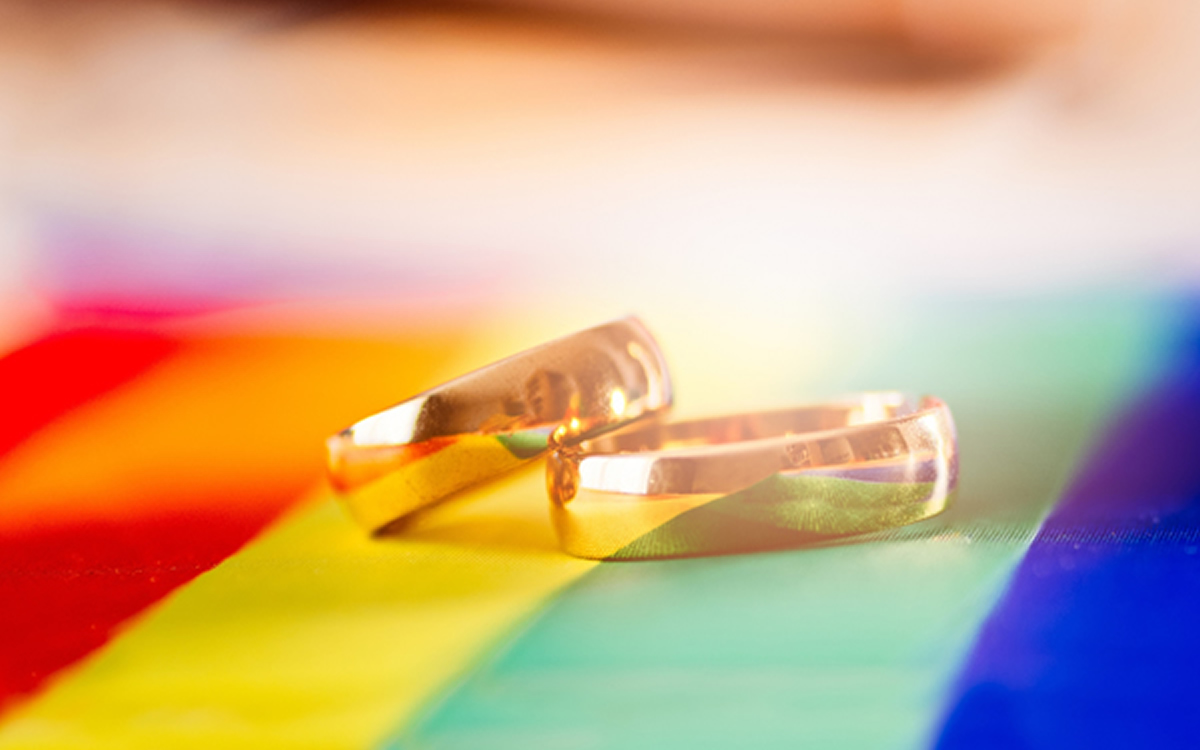 The results of a poll run by the Hinckley Institute of Politics and the Desert News found 72% of Utah's residents agree that marriages between same-sex couples should be recognized by law as valid, with the same rights as cis-gender marriages.
"For a state that less than 20 years ago passed laws and a constitutional amendment prohibiting same-sex marriage, there has been a seismic shift in opinion," said Jason Perry, director of the Hinckley Institute of Politics at the University of Utah.
The Deseret News/Hinckley Institute of Politics survey also found that 23% of those surveyed disagreed, while 5% expressed that they don't know.
The poll shows Utahns are aligned with the nation as a whole on the issue. A Gallup poll in May found 71% of Americans say they support legal same-sex marriage, a new high.
Troy Williams, executive director of Equality Utah, told the Desert News that he's not surprised to see that a majority of Utahns now support marriage equality.
"Utah is a pro-family state, and we recognize that families come in all shapes and sizes. When we see loving, committed couples joining in matrimony, our natural impulse is to support and encourage that love. This gives me great hope for the future," he said.
A new poll shows nearly three-fourths of Utahns support legal same-sex marriage. | By @dennisromboy #utpolhttps://t.co/DBJHHNgmnJ

— Deseret News (@Deseret) September 30, 2022