Marine calls fellow Marine anti-gay slur, stabs him to death near 8th St. barracks
D.C. police report says incident wasn't a hate crime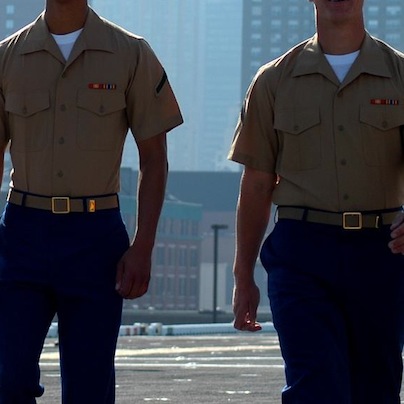 D.C. police chose not to list as a hate crime an April 21 incident in which one U.S. Marine allegedly stabbed another Marine to death after reportedly calling him an anti-gay slur on a D.C. street, according to a police incident report.
The commander of the D.C. Police Homicide Branch, Lt. Robert Alder, said the department's Gay and Lesbian Liaison Unit and the police hate crimes coordinator were reviewing information about the case and a hate crime designation could be added to the report sometime later.
Police said the incident took place about 2:30 a.m. on the sidewalk along the 700 block of 8th Street, S.E., across the street from the historic Marine Corps Barracks where the man charged in the killing is stationed.
Michael Joseph Poth, 20, has been charged with second-degree murder while armed for the stabbing death of Marine Lance Cpl. Philip Bushong, 23, police said in a statement released on Saturday.
"Information uncovered during the course of the preliminary investigation indicates that there was a verbal exchange, and during the exchange a homophobic slur was heard from the suspect prior to the stabbing," the police statement says.
Alder told the Blade on Monday that a Marine guard stationed across the street outside the Marine Barracks witnessed the incident. Police said one or more of the guards apprehended Poth before D.C. police and D.C. Fire and Emergency Medical Services personnel arrived on the scene.
According to Alder, police investigators are looking for more witnesses who may have heard what Poth and Bushong were arguing about just prior ot the stabbing. He said evidence so far indicates the two did not know each other and likely met for the first time when they crossed paths on the sidewalk on 8th Street minutes before a verbal altercation turned violent.
"From what we know, the argument was not over sexual orientation," Alder told the Blade. "And I would say at this time the information that we have appears to show that it was an insult in the heat of their argument and did not have anything to do with any perceived sexual orientation," he said.
The police report says Bushong was taken to the Med Star unit at Washington Hospital Center, where he was pronounced dead a short time later.
The police report, known as the 251 Incident Based Event Report, says the stabbing took place on the sidewalk in front of 727 8th St., S.E., a sporting goods store located two doors away from the Ugly Mug restaurant and bar.
The Washington Post reports that friends of Bushong said Bushong visited the Ugly Mug earlier that night and was a regular customer and former employee of the bar.
The location where Bushong was stabbed is three doors away from the Dignity Center, a building owned by the gay Catholic group Dignity Washington. The site of the stabbing is also located less than a block from the residence of Gen. James F. Amos, the Marine Corps commandant.
"He was a very lighthearted, good young man," the Post quoted the Ugly Mug's general manager, Brent McCaslin, as saying of Bushong. "He was an outstanding employee. I never saw him angry. He was always happy," the Post quoted McCaslin as saying.
Some additional information about the case was expected to emerge at a D.C. Superior Court presentment hearing for Poth scheduled for Monday afternoon.
"Bushong's friends said Bushong was not gay, nor was he homophobic," the Post reported.
"You could have called him gay and he wouldn't have cared," the Post quoted Nishith Pandya, one of Bushong's friends, as saying. "He would have laughed," the paper quoted her as saying.
Assistant D.C. Police Chief Diane Groomes told the Blade in an email that the police report stating the incident was not a hate crime may have been prepared before witnesses were interviewed and additional information became known.
"When things first happen, not all facts are sorted out immediately on the scene," Groomes said.
Even if the police listed the incident as a hate crime, the final decision on whether to charge Poth with a hate crime is made by the United States Attorney's office, which prosecutes most cases in the city involving a violent crime.
The city's hate crimes law calls for charging a person with committing a hate crime if he or she commits a violent act against another person based on the victim's actual or perceived sexual orientation, gender identity or several other factors such as race, religion, or ethnicity.
William Miller, a spokesperson for the U.S. Attorney's office, said the office doesn't comment on pending cases.
Miller declined to say in general whether prosecutors with the U.S. Attorney's Office would charge someone with a hate crime if he or she hurled an anti-gay slur with the intent of insulting a victim whose sexual orientation was unknown or believed to be straight.
"We have veteran prosecutors who review cases to determine if they meet the criteria for hate-crime enhancements," Miller told the Blade in an email. "We decline to address your specific questions. We can say that we weigh the evidence very carefully in making the charging decisions."
Zeke Stokes, a spokesperson for the Servicemembers Legal Defense Network (SLDN), a national LGBT organization that represents gay members of the military, said the group is not aware of an increase in anti-LGBT violence in the military as a result of the recent repeal of "Don't Ask, Don't Tell," which cleared the way for gays to serve openly in the military.
"All reports from the field are that implementation of DADT repeal is going very well across all services," Stokes said.
Concerning the murder of Marine Corps member Bushong outside the Marine Barracks in D.C., Stokes said, "We understand that an investigation is underway by the appropriate authorities and it would be premature for SLDN to comment on this homicide until more of the facts are known."
Whitman-Walker's 35th annual Walk & 5K to End HIV held virtually
Participants picked their own routes throughout D.C. metro area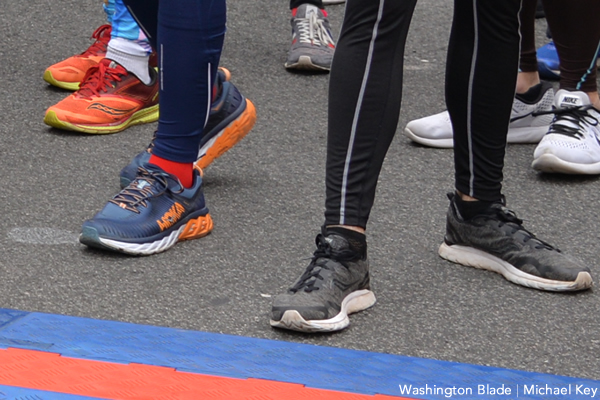 Whitman-Walker Health, D.C.'s LGBTQ supportive health center, hosted its 35th annual Walk and 5 K Run to End HIV on Saturday, Oct. 23, in a format in which participants chose their own route to walk and run throughout the D.C. metro area.
The event, which serves as Whitman-Walker's largest single fundraiser of the year, took place in what organizers called a virtual format for the second year in a row due to the COVID-19 pandemic, even though many participants walked or ran either by themselves or in small groups.
"Participants can sign up to run or walk a 5k route in Washington, D.C. and pass by local Whitman-Walker locations in Northwest and Southeast DC, or they can choose to walk or run a 5k route in their city!" Whitman-Walker said in a statement promoting the event.
In recent years prior to the start of the COVID pandemic, Whitman-Walker's Walk & 5 K Run to End HIV began and ended at Freedom Plaza in downtown D.C., with as many as 1,000 or more participants running or walking together along a route that included Pennsylvania Avenue, N.W., at Freedom Plaza, and parts of the National Mall.
"We decided to host the Walk virtually again this year, enabling folks to show their support for the 35th annual Walk & 5K to End HIV from near and far," said Whitman-Walker spokesperson Jewel Addy. "Participants get to decide their level of COVID safety, and that was especially important again this year," she said.
Whitman-Walker Health CEO Naseema Shafi said it was significant that the 35th anniversary of what started out in 1987 as the first annual AIDS Walk Washington took place this year on the 40th anniversary of HIV/AIDS.
"The 40th anniversary of HIV and the 35th anniversary of this event allow us to reflect on the barriers to care folks faced during the AIDS epidemic and continue to face during COVID," Shafi said in a statement. "The current pandemic illustrates that we still have work to do in creating safer, affirming spaces for everyone in the community," she said. "Our staff works to remove those barriers to care for patients and clients every day."
Addy told the Blade on Monday there were about "800+" registrants for this year's event so far from individual participants who ran or walked or simply sent in contributions in support of Whitman-Walker's work, which includes caring for over 20,000 patients.
"We are currently at $444,000 raised, with donations still coming in and fundraising going until Dec. 31," Addy said. "With that, we're confident we'll meet or exceed our goal of $450K by year's end."
In a statement prior to the start of the Oct. 23 event, Whitman-Walker said its fundraising goal for the event was $450,000.
In messages promoting the event, Whitman-Walker said supporters could "register, walk, run, and donate to this year's walk," through Dec. 31, 2021, at www.walktoendHIV.org.
The locations participants passed by in their walk or run on Oct. 23 included Whitman-Walker's Liz Taylor facility at 14th and R streets, N.W., its headquarters, and medical care building at 1525 14th St., N.W., its Max Robinson Pharmacy at 2303 Martin Luther King Jr. Ave., S.E.: and its St. Elizabeth's Campus location at 1100 Alabama Ave., S.E.
"Complete the race wherever and whenever you would like," Whitman-Walter stated in reminding participants that the event's fundraising effort will continue through Dec. 30. "You can walk, run, use a treadmill, or participate in another race."
Among those expressing strong support for Whitman-Walker on the occasion of its 35th annual walk and run to end HIV was Dr. Anthony Fauci, director of the National Institute of Allergies and Infectious Diseases, who released a video praising Whitman-Walker for its work in fighting the AIDS epidemic since the start of the epidemic.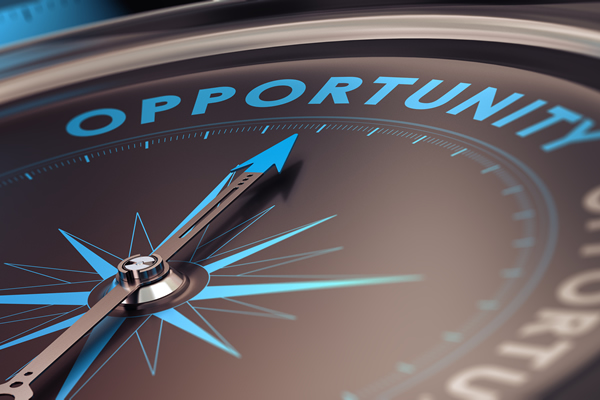 The Comings & Goings column is about sharing the professional successes of our community. We want to recognize those landing new jobs, new clients for their business, joining boards of organizations and other achievements. Please share your successes with us at: [email protected]. 
The Comings & Goings column also invites LGBTQ+ college students to share their successes with us. If you have been elected to a student government position, gotten an exciting internship, or are graduating and beginning your career with a great job, let us know so we can share your success.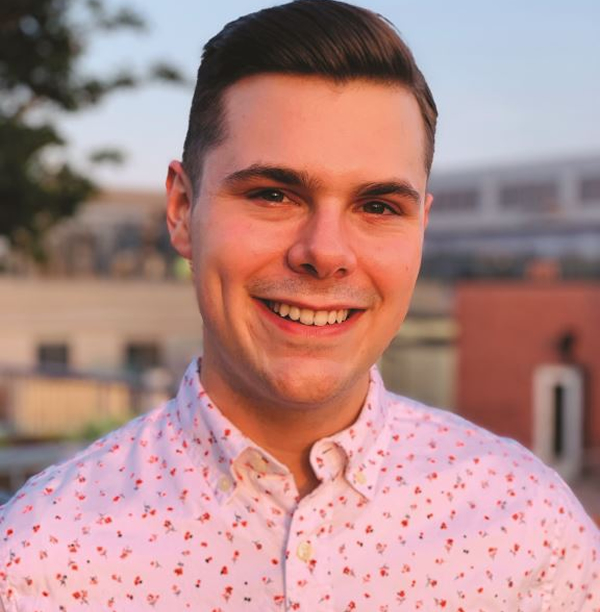 Congratulations to Steven McCarty on being named president of the Kiwanis Club of Washington, D.C. He said, "I'm honored to be installed as the president of the Kiwanis Club of Washington, D.C. and to be able to shepherd our programs and volunteers to impact youth where they are needed most. Our club's new partnership with SMYAL has already turned a portion of their Youth Center in Southeast D.C. into the first Clinical Services Department in the District that offers free and affirming mental healthcare to LGBTQ Youth. As an openly gay man, I'm proud to further our club's mission with radical empathy and inclusion." McCarty has also recently been awarded Kiwanis' highest honor, the George Hixson award.
McCarty is a Technical Program Specialist at stac labs in D.C. He is also founder and campaign manager at Abolish Racism 2020. He worked as a Senior Customer Success Manager, Crowdskout. He was a workplace equality intern at Human Rights Campaign and a summer fellow at Michigan State AFL-CIO, in Lansing, Mich.
McCarty earned his bachelor's in Political Science and Communications Studies at the University of Michigan in Ann Arbor.
Congratulations also to Shin Inouye on his appointment as Executive Vice President of Communications, The Leadership Conference on Civil Rights and Human Rights, The Leadership Conference Education Fund.
Wade Henderson, interim president and CEO of The Leadership Conference and The Education Fund said, "We are thrilled Shin Inouye will be taking on even greater responsibilities on our senior leadership team. His incredible talent and commitment to this organization and our work are truly outstanding, and his strategic leadership will no doubt continue moving us forward in the fight to protect and advance civil and human rights."
Inouye has held a number of positions with the organization including Managing Director of Communications. Inouye also held a number of high-level positions in the Obama administration, including Press Secretary and Acting Senior Adviser for Intergovernmental and External Affairs, Department of Homeland Security, U.S. Citizenship and Immigration Services; Adviser for Intergovernmental and External Affairs, Executive Office of the President; White House Office of Communications: Director of Specialty Media; and served as an authorized spokesperson for the Obama Inaugural Committee, with a focus on specialty media outlets, including LGBTQ, AAPI, Native American, Youth/College, Faith, and Jewish press. Prior to that Inouye was Communications Director in the Office of Congressman Jerrold Nadler (N.Y.) and has also worked for the ACLU and as a summer intern with the American Chamber of Commerce in Japan.
Inouye received a number of honors including being named One of 25 "LGBTI next generation leaders to watch" by Out in National Security and the Atlantic Council; and One of "40 Asian American Pacific Islander National Security & Foreign Policy Next Generation Leaders" by New America and the Diversity in National Security Network.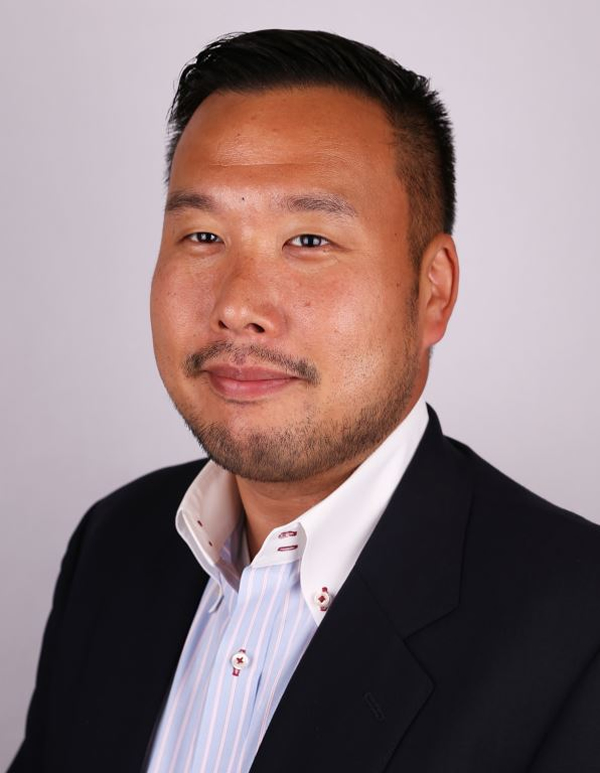 Youngkin reiterates opposition to marriage equality
Va. gubernatorial candidate says issue 'legally acceptable' in state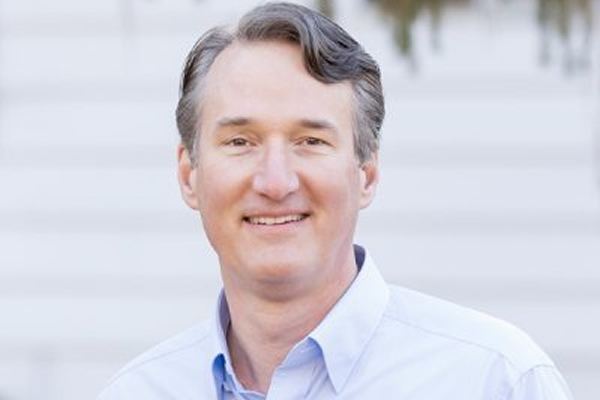 Glenn Youngkin in an interview with the Associated Press has reiterated his opposition to marriage rights for same-sex couples.
Youngkin—a Republican who is running against Democrat Terry McAuliffe to succeed Virginia Gov. Ralph Northam—said in an interview published on Friday that he feels "called to love everyone." Youngkin then reiterated his opposition to marriage equality before he added it is "legally acceptable" in the state.
"I, as governor, will support that," Youngkin told the AP.
McAuliffe was Virginia's governor from 2014-2018.
Same-sex couples began to legally marry in Virginia a few months after McAuliffe took office.
McAuliffe in 2014 became the first governor of a Southern state to officiate a same-sex wedding. The lesbian couple who McAuliffe married recently appeared in one of his campaign ads.
McAuliffe on Friday criticized Youngkin. "As governor, I worked my heart out to keep Virginia open and welcoming to all," said McAuliffe in a tweet. "This type of bigotry and intolerance has no place in our commonwealth."
As governor, I worked my heart out to keep Virginia open and welcoming to all. This type of bigotry and intolerance has NO place in our Commonwealth. https://t.co/T8olFwkszP

— Terry McAuliffe (@TerryMcAuliffe) October 22, 2021
The anti-LGBTQ Family Research Council, which the Southern Poverty Law Center has categorized as an extremist group, earlier this month endorsed Youngkin, but Log Cabin Republicans are among the groups that have backed his campaign. The Human Rights Campaign in 2019 named Youngkin's former company, the Carlyle Group, as a "Best Place to Work for LGBTQ Equality" in its annual Corporate Equality Index.