Will Dems include marriage equality in platform?
Several voting members support adding language

The question of whether the Democratic Party platform will include an endorsement of same-sex marriage has reemerged after the naming of committee members who'll write the document.
The Washington Blade solicited responses from each member of the platform drafting committee — both voting and non-voting members — to determine if they'd support including an endorsement of marriage equality in the platform with the exception of Tom Wheeler, who couldn't be reached for comment.
Three voting members — Carlos Odio, a Latino Democratic activist, Donna Harris-Aikens, the National Education Association's director of policy and practice, and NARAL Pro-Choice America President Nancy Keenan — went on the record saying they'd unequivocally back such language, as did two non-voting members — Massachusetts Gov. Deval Patrick and Democratic National Committee Secretary Alice Germond — while others had different responses and the majority had no response at all.
Last week, the Democratic National Committee announced the names of the 15 people who'll serve on the platform drafting committee, which will create the platform defining the principles of the Democratic Party over the course of the next four years during the second term of office that President Obama is seeking.
The platform drafting committee, which will be chaired by former Ohio Gov. Ted Strickland, includes Democrats ranging from high-profile public officials, to scholars, to leaders of non-profit organizations. Among them is Rep. Barney Frank (D-Mass.), the longest-serving openly gay member of Congress who announced his planned retirement as a lawmaker late last year.
Other notables include Keenan, Rep. Barbara Lee (D-Calif.), and Philadelphia Mayor Michael Nutter. Serving as ex-officio members, or non-voting members, are Patrick, Germond and Wheeler.
The first publicly scheduled meeting for the group is a national hearing during the weekend of July 27 in Minneapolis, Minn., where the committee will hear public presentations. The committee will then meet to draft the platform which will ultimately be used as a working document by the full platform committee chaired by Newark Mayor Cory Booker and retired Lt. Gen. Claudia Kennedy, the first female to reach the rank of three-star general in the Army. Veteran political consultant Andy Grossman has been named as the DNC's national platform director.
The full Platform Committee will convene at a meeting during the weekend of Aug. 10 in Detroit where members will discuss the draft platform and have the opportunity to submit new proposed amendments, which need approval by a majority of the committee voting and present for passage. The platform will then be delivered to convention delegates in Charlotte.
Odio, who served as deputy Latino vote director for the 2008 Obama campaign and as a liaison for Latino leaders at the White House Office of Political Affairs, said he'll "absolutely" advocate for a marriage equality plank in the Democratic Party platform.
"I look forward to working with the other members of the committee to draft a platform that, like the president and the party, are on the right side of history on this and other important issues," Odio said.
Odio is now director of special projects at the New Organizing Institute, an organization that facilitates for social justice through grassroots and online activism.
Miguel Gonzales, an NEA spokesperson, confirmed that Harris-Aikens would similarly support the idea of including marriage equality in the platform on behalf of NEA without providing a direct statement from her.
Similar statements came from the two non-voting members of the panel. Patrick expressed support for a marriage equality plank in a statement delivered to the Blade in April that has previously gone unpublished.
"Like the President, I believe people should come before their government as equals," Patrick said. "In Massachusetts, that has meant that people can marry whomever they love. I am proud that marriage equality is the law of our Commonwealth and appreciate that other states are moving in that direction. While I do not believe that marriage is or ought to be the subject of federal law, I support the proposed plank as an expression of human rights for which the Democratic Party stands."
Kevin Harris, a DNC spokesperson, said Germond is similarly in favor of the language even though she doesn't have a vote in the platform drafting process.
"Alice supports a marriage equality plank to the platform," Harris said. "While she does not have a vote on either the drafting or the Platform Committee, she will make her views known where appropriate."
Keenan also sent a supportive statement to the Blade.
"I strongly support marriage equality and look forward to working with the other members of the committee on a platform that reflects President Obama's and the party's views on this and other important issues," Keenan said.
Keenan added that the process for drafting the platform has just begun and will take time over the coming weeks.
"President Obama has made his support for marriage equality very clear," Keenan said. "We are beginning the nuts and bolts part of the committee and we will manage details with this the same way we will all other issues over the course of the next few weeks."
Spokespersons for the two members of Congress on the platform drafting committee — Frank and Lee — responded by saying they have no comment at this time on whether they'll advocate for a marriage equality plank.
Eric Orner, a Frank spokesperson, said the lawmaker, who earlier this month wed his partner, Jim Ready, said the Massachusetts Democrat isn't yet ready to speak about marriage equality in the platform.
"Barney has no comment on the topic right now, but asked me to tell you that he'd glad to talk at some point closer to the convention," Orner said. "He's still familiarizing himself with issues that may be raised in regard to the party platform."
In an April interview with the Blade, Frank expressed lukewarm support for the idea of marriage equality in the Democratic Party platform, saying he "would like it," but thought support for repeal of the Defense of Marriage Act would be more important for the platform.
"The only federal question is DOMA," Frank said. "The federal government doesn't have a rule about marriage or not, so I would want there to be a plank that says, 'We respect the right of states to make this decision.' I think what's important from the federal standpoint is to go out against DOMA."
Similarly, Julie Little Nickson, Lee's chief of staff, said her boss has no comment on the issue — even though ThinkProgress earlier this month named her among 11 "most pro-gay" U.S. House members.
"We are not commenting on these issues for now, but Barbara will be happy to discuss with you when we get closer to the convention," Nickson said.
A nuanced response came from full committee chair Kennedy, who noted the process for drafting the platform is very open and encourages public comment.
"Personally, I am progressive on LGBT issues," Kennedy said. "But the specifics on the language on marriage equality — not yet teed up for the drafting committee, I don't think."
Kennedy didn't respond to a follow-up email to clarify whether she personally supports the idea of a marriage equality plank in the Democratic Party platform.
LGBT advocacy groups, led by the New York-based Freedom to Marry, have been pushing for the inclusion of a plank endorsing same-sex marriage — an idea that has received support from many Democrats, including House Minority Leader Nancy Pelosi (D-Calif.), U.S. Senate candidates Tammy Baldwin and Elizabeth Warren, four former Democratic National Committee chairs and 22 U.S. senators.
Evan Wolfson, president of Freedom to Marry, pledged to work with committee members to attain the goal of a marriage-equality inclusive platform this fall and predicted the efforts would be successful.
"We are continuing to work for a freedom to marry platform plank, reflecting the support of an overwhelming majority of Democrats and substantial majority of independent voters, and fully expect that the committee members and ultimately the party will support and adopt a freeedom to marry plank," Wolfson said. "We look forward to working closely with them and other Democratic leaders."
A DNC staff person, speaking on condition of anonymity, similarly expected that the platform would address marriage equality in some way now that President Obama has expressed support for same-sex marriage. The staff person said he believes all 15 members of the platform drafting committee supports marriage equality.
"It goes without saying there will be some sort of marriage equality plank included in the platform," the staffer said.
A list of those involved with the Democratic platform committee follows:
Platform Drafting Committee
Former U.S. Rep. Tony Coelho
Tino Cuellar, attorney and official in Clinton and Obama administrations
Rep. Barney Frank
Donna Harris-Aikens, National Education Association's Education director of policy and practice
Colin Kahl, former deputy assistant secretary of defense for the Middle East
Nancy Keenan, NARAL Pro-Choice America President
Heather Kendall Miller, staff attorney for Native American Rights Fund
Thea Lee, policy director and chief international economist at the AFL-CIO
Rep. Barbara Lee
Susan Ness, former member of the Federal Communications Commission
Philadelphia Mayor Michael Nutter
Carlos Odio, Latino Democratic activist
former U.S. Rep. Robert Wexler
Christen Young, associate policy director for Health Care with the Obama campaign
Ex-Officio Platform Drafting Committee Members
Massachusetts Gov. Deval Patrick
DNC Secretary Alice Germond
Tom Wheeler
Full Platform Committee Chairs
Newark Mayor Cory Booker
Retired Lt. Gen. Claudia Kennedy
National Platform Director
Andrew Grossman, veteran political consultant
Louisiana lawmakers fail to overturn Edwards veto of Trans sports bill
Edwards further said that the bill was "mean" because it targets "the most emotionally fragile children in the state of Louisiana."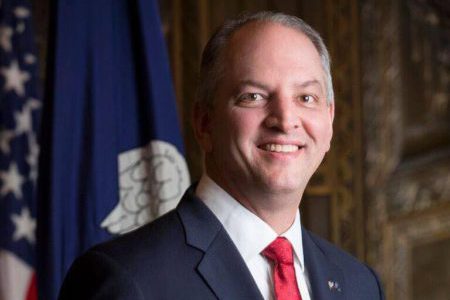 BATON ROUGE – Louisiana lawmakers failed to override Gov. John Bel Edwards' (D) veto last month of a bill that would have barred trans girls and women from participating on athletic teams or in sporting events designated for girls or women at elementary, secondary and postsecondary schools.
The measure, Senate Bill 156 authored by Sen. Beth Mizell titled the 'the Fairness in Women's Sports Act,' in the Governor's eyes, "was a solution in search of a problem that simply does not exist in Louisiana," Edwards said in his veto statement;
"As I have said repeatedly when asked about this bill, discrimination is not a Louisiana value, and this bill was a solution in search of a problem that simply does not exist in Louisiana. Even the author of the bill acknowledged throughout the legislative session that there wasn't a single case where this was an issue.
The Republican majority state House chamber failed to override the Governor's veto after voting 68-30 to override it, according to the state legislature's website.
The vote narrowly missed the 70-vote threshold needed in the lower chamber to override the veto.
Two-thirds of both the House and Senate must vote to override a governor's veto, according to the local Baton Rouge newspaper The Advocate.
The Governor reacted to the news that his veto withstood Republican efforts to overturn it in a press conference Wednesday.
Edwards noted that in his view he had "rejected a play" that had no place in Louisiana.
"I would rather the headlines going out from today be that Louisiana did what was right and best. We rejected a play out of a national playbook that just had no place in Louisiana. That bill wasn't crafted for our state, I mean go read it and look at the arguments that were made. None of that applies here," Edwards said.
He further said that the bill was "mean" because it targets "the most emotionally fragile children in the state of Louisiana."
"We have to be better than that," Edwards said. "We have to be better than that."
Federal court blocks West Virginia Law banning Trans youth sports
"It hurt that the State of West Virginia would try to block me from pursuing my dreams. I just want to play."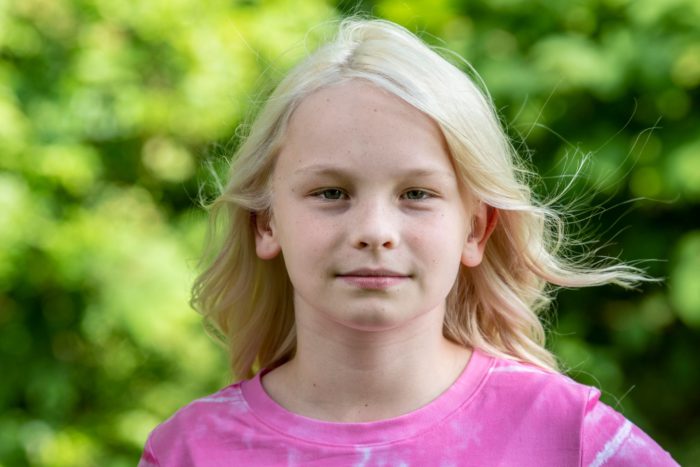 CHARLESTON, W.Va. — A judge of the United States District Court, Southern District of West Virginia ruled Wednesday that 11-year-old Becky Pepper-Jackson must be allowed to try out for the girls' cross-country and track teams at her school, blocking West Virginia from enforcing a law that bans transgender girls and women from participating in school sports.
The ruling came in the lawsuit challenging the ban filed by Lambda Legal, the American Civil Liberties Union, the ACLU of West Virginia, and Cooley LLP.
"I am excited to know that I will be able to try out for the girls' cross-country team and follow in the running shoes of my family," said Becky Pepper-Jackson, the plaintiff in the lawsuit. "It hurt that the State of West Virginia would try to block me from pursuing my dreams. I just want to play."
West Virginia Gov. Jim Justice signed H.B. 3293 into law at the end of April. It was one of hundreds of anti-LGBTQ bills pushed in state legislatures across the country in 2021. During legislative debate, it was not endorsed by any mainstream sporting or health organizations. A similar law in Idaho was blocked by a federal court in 2020, and a federal court in Connecticut recently dismissed a challenge to policies that allow all girls, including girls who are transgender, to participate on girls' sports teams. Legal challenges are underway against similar laws passed in other states.
The Supreme Court recently refused to disturb Gavin Grimm's victory at the U.S. Court of Appeals for the Fourth Circuit, where he prevailed in challenging his school's anti-transgender discrimination against him. This decision — which is binding precedent in West Virginia federal court — said that federal law protects transgender students from discrimination in schools.
"This is great news for Becky, and while our work is not done yet, today's ruling jibes with similar rulings in other courts across the country," said Avatara Smith-Carrington, Tyron Garner Memorial Law Fellow, Lambda Legal. "It is our hope that courts recognize and address discrimination when they see it, and nowhere is it more visible than in these stark attacks against trans youth."
"Becky — like all students — should have the opportunity to try out for a sports team and play with her peers," said Josh Block, senior staff attorney with the ACLU LGBTQ & HIV Project. "We hope this also sends a message to other states to stop demonizing trans kids to score political points and to let these kids live their lives in peace."
"We've said all along this cruel legislation would not survive a legal challenge, and we're encouraged by the court's decision today," said ACLU-WV Legal Director Loree Stark. "We hope trans kids throughout West Virginia who felt attacked and wronged by the passage of this legislation are feeling empowered by today's news."
"We are extremely gratified — for Becky, and for all trans youth — at the court's recognition that the law and the facts clearly support treating people who are transgender fairly and equally. Discrimination has no place in schools or anywhere else," said Kathleen Hartnett of Cooley LLP.
Conservative groups attack proposed Alabama capital city's LGBTQ law
Allege law requires Christians to violate their religious beliefs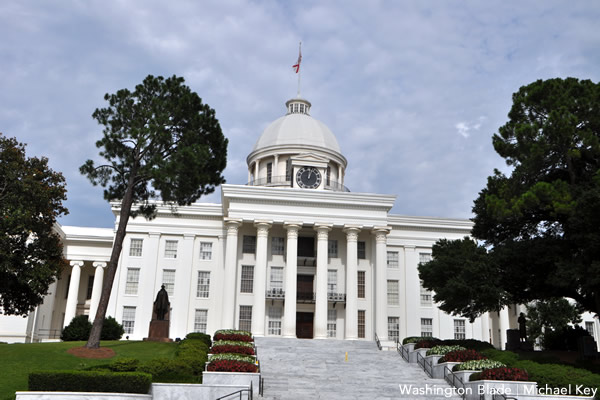 MONTGOMERY – The Alabama capital's City Council is being urged to reject a proposed ordinance that would make sexual orientation and gender identity protected classes under the law. Matthew Clark, the Executive Director of the conservative Alabama Center for Law and Liberty sent a letter on behalf of his group and six allied organizations asking the Council to abandon a vote implementing the ordnance.
According to the letter, the groups allege that the law would require Christians to violate their religious beliefs or face fines under certain circumstances. Prominent among the other signatures is Mathew D. Staver, Chairman of Liberty Counsel which the Southern Poverty Law Center lists as an extremist anti-LGBTQ hate group.
The SPLC, which has its headquarters in Montgomery, writes; "The Liberty Counsel has also been active in the battle against same-sex marriage and hate crimes legislation, which it claimed in a 2007 news release to be "'thought crimes' laws that violate the right to freedom of speech and of conscience" and will "have a chilling effect on people who have moral or religious objections to homosexual behavior." In that same release, the Liberty Counsel falsely claimed that the brutal murder of Matthew Shepard in Laramie, Wyo., had nothing to do with homosexuality, but instead was "a bungled robbery."
In the letter Clark noted; ""As we read the ordinance, churches could be fined if they refuse to allow transgender people to use the bathroom of their choice, and they might be fined if they refused to let same-sex couples use their facilities for weddings," Clark said. "They could also be fined if they declined to hire non-ministerial personnel, such as facility managers or secretaries, whose sexual orientation or gender identity contradicts the tenants of the church's faith."
"Christian schools, small business owners, and homeowners are also in the crosshairs. Schools could face liability if they decline to let transgender students use the locker rooms of their choice," Clark said. "Small business owners like Jack Phillips [referring to Masterpiece Cakeshop v. Colorado Civil Rights Commission] could face liability. And homeowners who list their homes on Airbnb could be fined if they declined to let a same-sex couple engage in sexual activities in their home that violate the tenants of their faith."
Clark then warned the City Council that if it passes the ordinance, litigation could result and the City would likely lose.
The Montgomery Advertiser reported last month that City Mayor Steven Reed said a council vote in favor of the LGTBQ nondiscrimination ordinance that's now being drafted in Montgomery would send a message.
"There are signals that communities can send, and this is an important signal not only to those residents that live here right now but people all over the country that have maybe one idea of Alabama and Montgomery, and we want to show them that there's a different reality here," he said.
Reed and his team have been working with the Human Rights Campaign and other advocacy groups to draft an ordinance that would expand protections for LGBTQ residents in the state's capital city. The proposed measure, which would specifically target discrimination in government, employment and housing based on sexual orientation or gender identity the Advertiser reported.