Suspected gunman appears in court; charged with assault with intent to kill
Prosecutors ask for mental health evaluation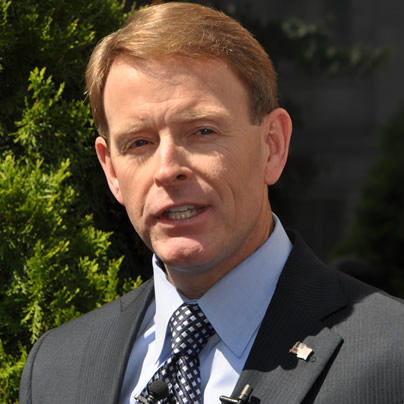 Herndon, Va., resident Floyd Lee Corkins II, 28, a part-time volunteer for D.C.'s LGBT community center, was ordered held without bond on Thursday by a federal judge one day after the FBI and D.C. police apprehended him for allegedly shooting a security guard in the lobby of the headquarters of one of the nation's leading anti-gay groups.
The FBI placed Corkins in custody around 11 a.m. Wednesday in the lobby of the Family Research Council's national headquarters at 801 G Street, N.W., after police said he shot security officer Leo Johnson in the arm. Police said Johnson, who sustained a non-life-threatening wound, and other guards wrestled Calkins to the floor and took away the gun.
U.S. District Court Judge Alan Kay ordered Corkins held until Aug. 24, when a joint preliminary and detention hearing will be held in which prosecutors must present evidence showing probable cause that Corkins committed offenses related to two charges filed against him Thursday morning by the FBI.
One of the charges is the federal offense of interstate transportation of a firearm and ammunition. The second is a D.C. offense of assault with intent to kill while armed.
FBI officials said the firearms charge was brought because Corkins transported the gun and ammunition from Virginia, where he purchased them legally, to D.C. for the purpose of committing a crime.
Assistant U.S. Attorney Patrick Martin, one of two prosecutors in the case, asked Kay during the court hearing to arrange for Corkins to undergo a psychiatric evaluation before the preliminary and detention hearing set for Aug. 24. Kay responded by calling the prosecutors and court appointed defense attorney David Vos to a private bench conference to discuss the request.
When the bench conference ended, Kay adjourned the hearing without announcing whether he approved or denied the government's request for the psychiatric evaluation.
William Miller, a spokesperson for the U.S. Attorney's office, said after the hearing that Kay granted the government's request for a mental health evaluation of Corkins.
D.C. Police Chief Cathy Lanier called Johnson a hero for risking his life by preventing Corkins from entering the upper floors of the building where Family Research Council employees work. Lanier said that while authorities were not certain what Corkins' motive was, a stash of ammunition recovered from his backpack suggested he might have been planning a mass killing.
An FBI arrest affidavit filed in U.S. District Court for the District of Columbia Thursday morning says a witness told the FBI "Corkins stated words to the effect of 'I don't like your politics' to Johnson and other security officials in the lobby seconds before he pulled out his gun and shot Johnson.
The FBI, which is leading the investigation into the case, charged Corkins with the federal offense of interstate transportation of a firearm and ammunition. It also charged him with the D.C. offense of assault with intent to kill while armed.
The affidavit says authorities recovered from the scene a loaded Sig Suer 9mm pistol that Corkins allegedly used to shoot Johnson and two magazines loaded with 9mm ammunition.
It says the FBI also recovered from a backpack that Corkins had with him a box containing an additional 50 rounds of 9mm ammunition along with fifteen Chick-fil-A- sandwiches.
In a news conference Thursday outside the Family Research Council's headquarters, held less than an hour after Corkins appeared in court, FRC Executive Director Tony Perkins said the Chick fil-A sandwiches found in Corkins' backpack strongly suggest that he had targeted the FRC for its conservative political beliefs, possibly including its opposition to same-sex marriage.
Perkins noted that the Family Research Council had issued statements in support of Chick-fil-A during the past several weeks, after some gay activists criticized the company's president for his opposition to same-sex marriage.
Perkins appeared to make note of the LGBT organizations that spoke out against the shooting of the FRC security officer when he told reporters, "I do also want to express my appreciation to the groups and organizations that we do not agree with on many public policy issues who have also expressed their outrage at what took place here yesterday."
But Perkins created a stir among LGBT groups when he criticized the pro-LGBT Southern Poverty Law Center, a nationally recognized civil rights group, for being "reckless" for labeling groups like the FRC as hate groups.
"I want to be clear that Floyd Corkins was responsible for firing the shot yesterday that wounded one of our colleagues and our friend Leo Johnson," Perkins said.
"But Corkins was given license to shoot an unarmed man by organizations like the Southern Poverty Law Center that have been reckless in labeling organizations as hate groups because they disagree with them on public policy," Perkins said. "And I believe the Southern Poverty Law Center should be held accountable for their reckless use of terminology that is leading to the intimidation in what the FBI here has categorized as an act of domestic terrorism."
In a statement posted on its website Thursday afternoon, Southern Poverty Law Center senior fellow Mark Potok called Perkins' comment "outrageous," saying SPLC has for more than 40 years denounced violence.
"We have argued consistently that violence is no answer to problems in a democratic society, and we have strongly criticized all of those who endorse such violence, whether on the political left or the political right," Potok said in his statement.
"The SPLC has listed the FRC as a hate group since 2010 because it has knowingly spread false and denigrating propaganda about LGBT people – not, as some claim, because it opposes same-sex marriage," he said.
Leaders of 40 national, state, and local LGBT advocacy organizations – including the DC LGBT Center — issued a joint statement Wednesday night condemning the shooting at the FRC building and expressing support for Johnson and his family and for his full and speedy recovery.
Officials with the D.C. LGBT Center said Corkins had been working as a volunteer at the center's front desk on weekends for about six months and there were no signs of any problems associated with his work.
"I was shocked to hear that someone who has volunteered with the DC Center could be the cause of such a tragic act of violence," the center's executive director, David Mariner, said in a statement.
"No matter the circumstances, we condemn such violence in the strongest terms possible," Mariner said. "We hope for a full and speedy recovery for the victim and our thoughts are with him and his family."
But Mariner has declined to release additional details about Corkins' background, adding to the mystery both within the LGBT community and the community at large about who Corkins is. It could not immediately be determined whether Corkins was gay.
The FBI arrest affidavit says Corkins lived with his parents in Herndon and drove silver 2004 Dodge Neon, which is registered under the names of his parents, to the East Falls Church Metro station on the day of the shooting. The affidavit says he took the Metro to D.C. and walked from a Metro station to the Family Research Council building.
"FBI special agents interviewed Jacqueline Shenise Corkins and Floyd Lee Corkins, who stated that they are the parents of Floyd Lee Corkins II," the affidavit says. "They also stated that Corkins has been living at [their] residence up to the present date."
The affidavit adds, "Corkins' parents informed the FBI special agents that Corkins has strong opinions with respect to those he believes do not treat homosexuals in a fair manner."
News media reports have cited unnamed law enforcement sources as saying Corkins has a master's degree. The Washington Post reported that a friend of Corkins during the time the two attended George Mason University described Corkins as "secretive and somewhat odd."
The friend told the Post that Corkins "displayed an intense interest in the 19th century German philosopher Friedrich Nietzche."
Bomb threat shuts down Takoma Park holiday drag show
MotorKat evacuated when Tara Hoot was performing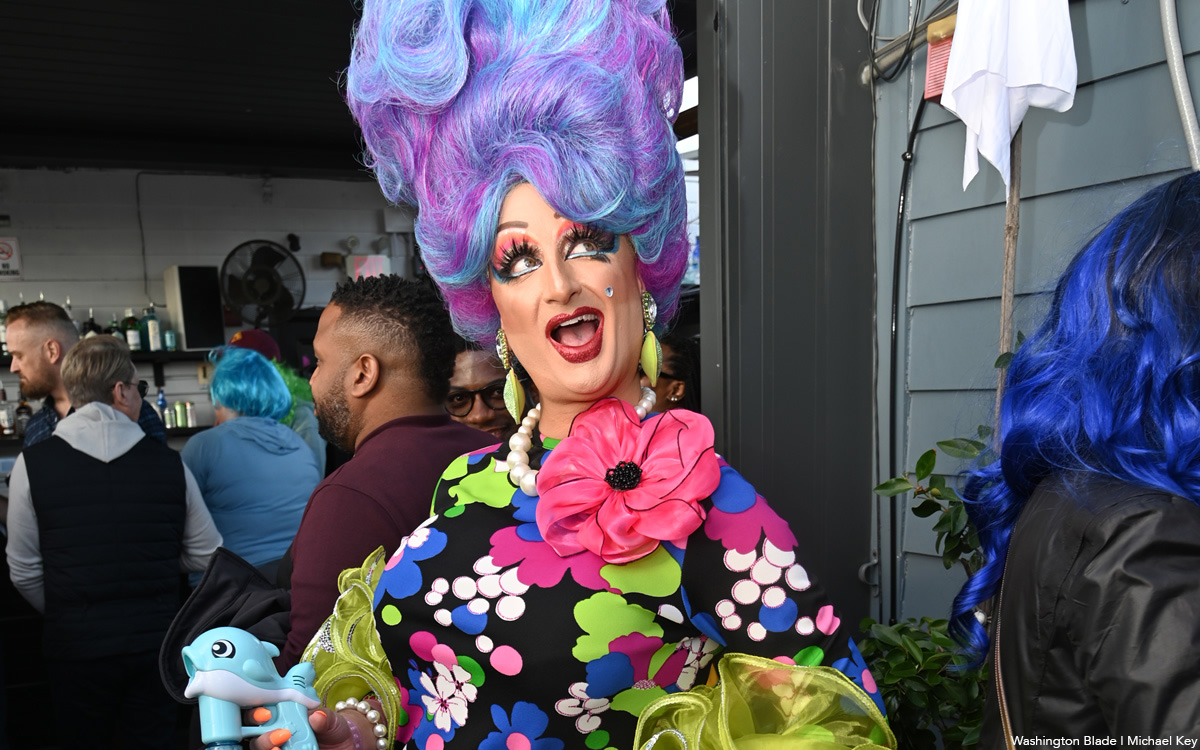 Police cordoned off a popular strip in Takoma Park on Saturday after a bomb threat shut down businesses, including a holiday performance by drag artist Tara Hoot.
MotorKat General Manager Mike Rothman told the Washington Blade that Takoma Park police notified them of a bomb threat to their business around noon.
Tara Hoot was delivering a holiday brunch performance at the MotorKat when the evacuation order came in.
Rothman said they were notified "five minutes into her final performance." Tara Hoot herself told the audience to leave for their safety.
Police proceeded to tape off the area and evacuated all businesses between Eastern and South Carroll Avenues, including TakomaBevCo, which is co-owned by MotorKat Wine Director Seth Cook.
Cook told the Blade that police brought in "bomb-sniffing dogs" to clear the area before allowing businesses to reopen around 2 p.m.
"The timing is unfortunate as this is one of the busiest weekends before the holidays," Cook said.
Rothman was also disappointed by the lost revenue due to what ultimately was a false threat, but he was firm that the Takoma Park LGBTQ community is resilient and would continue to thrive despite this setback.
"Takoma Park is a pretty proud and resilient community," he said. "I don't expect people to lay down and be scared by this."
MotorKat and TakomaBevCo reopened for business around 3 p.m.
Comings & Goings
Jimmy Alexander joins WTOP News as a feature reporter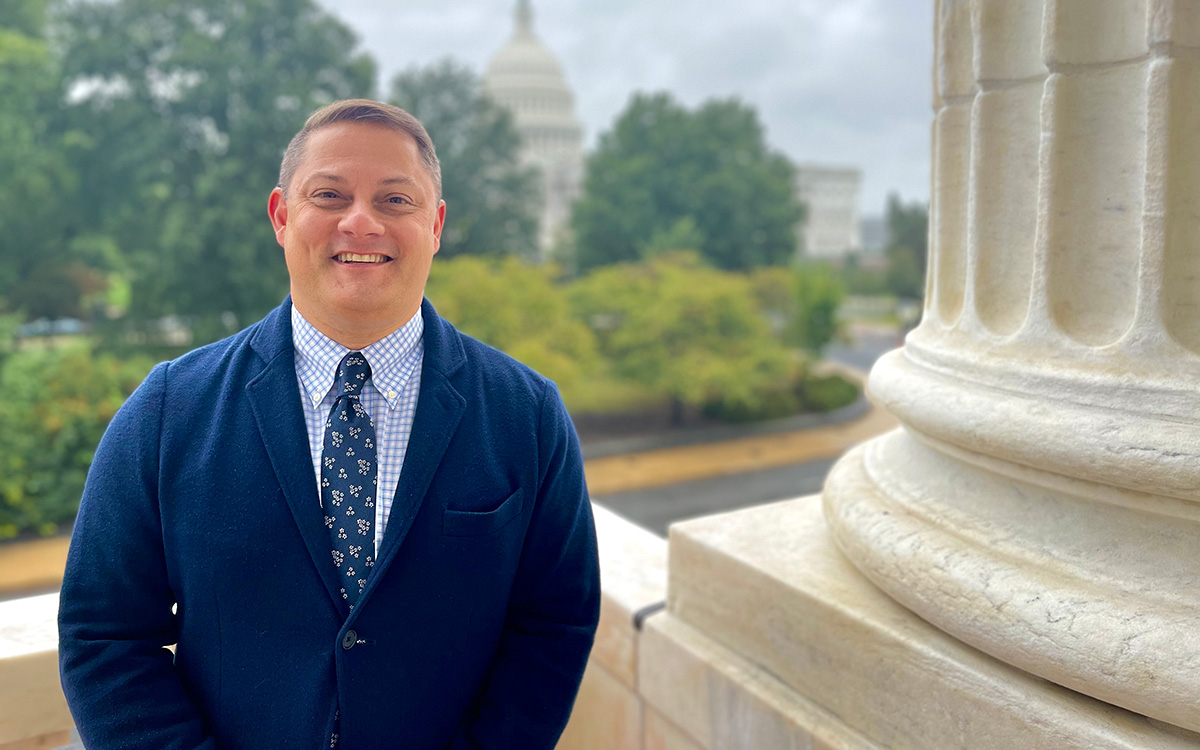 The Comings & Goings column is about sharing the professional successes of our community. We want to recognize those landing new jobs, new clients for their business, joining boards of organizations, and other achievements. Please share your successes with us at: [email protected]. 
Congratulations to Jimmy Alexander who has been hired at WTOP News as a feature reporter. Over the last four years Alexander has been covering stories as varied as the Jan. 6 insurrection to the 17th Street High Heel Race. He has been working as a co-host on the Jack Diamond Morning show on Cumulus Media, Manning Media. On his acceptance of the new position Alexander said, "I'm thrilled that at WTOP News, I will be able to focus on events and people that bring hope to your heart and a smile to your face."
Alexander is a versatile multimedia broadcaster with more than two decades of experience covering both major news events in Washington D.C., and important human-interest stories outside the Beltway. He is an engaging interviewer with a track record of having compelling conversations with the biggest names in government and show business, from presidents to Paul McCartney. Prior to this he worked as a freelance feature reporter with WDCW50-DC News Now. He is also with Writer-20, Twenty Country Countdown, United Stations Radio Networks. There he developed a concept for a countdown show featuring country music's weekly top songs on-air and online and prepared weekly scripts for a three-hour show.
Alexander conducted the only Jan. 6, 2021 interview with "The QAnon Shaman" Jacob Chansley. Since 2016, he has served by request of the D.C. mayor as official host of the 17th Street High Heel Race, the city's second largest LGBTQ event of the year. He is featured in the documentary "Joan Rivers: A Piece of Work," and is a frequent guest on CNN's Morning Show "New Day." He covered White House visits by Queen Elizabeth, the Pope, and the yearly Easter Egg Roll. He also won $10,000 on the game show "Pyramid."
LGBTQ University of Maryland students prepare to celebrate Hanukkah
Eight-day festival to begin Thursday night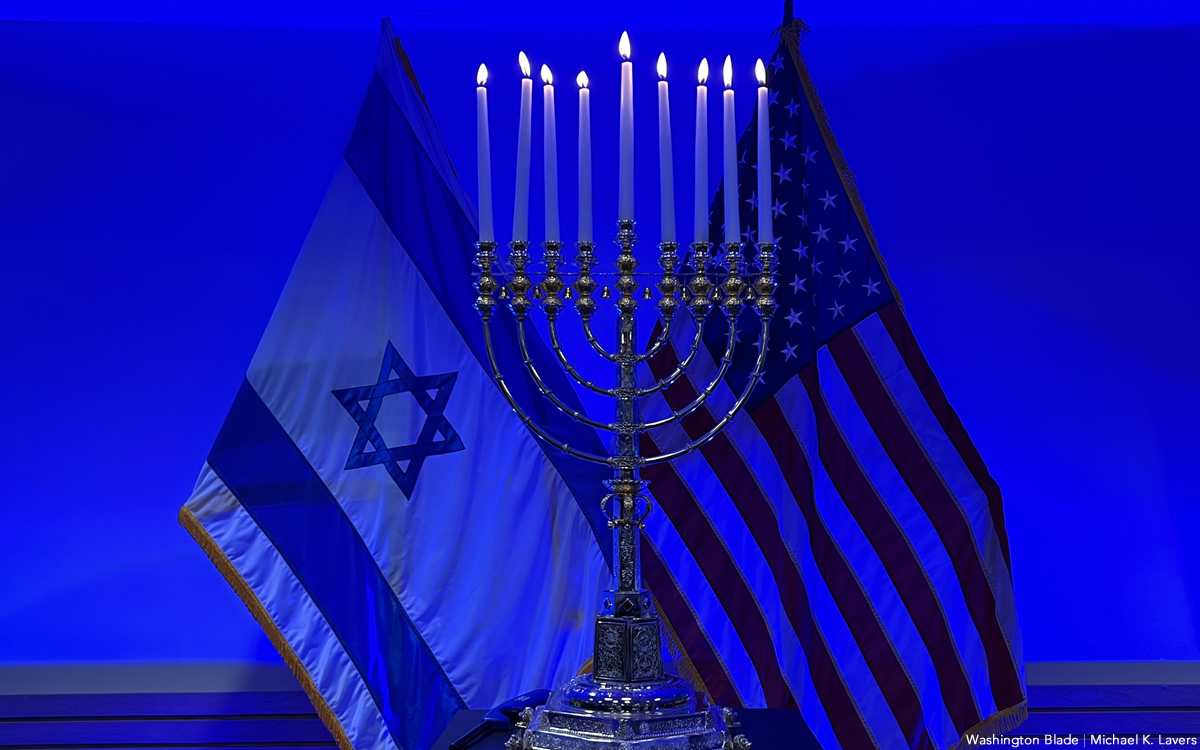 A number of Hanukkah events for LGBTQ students will take place at the University of Maryland this week.
Queer Jewish students and allies are welcome to attend Crazy Cozy Chill Chanukah Celebration on Sunday at the University of Maryland Hillel. Hamsa, home to queer Jewish life on campus, hosted a study break with hot drinks, snacks and games and a chance to welcome Hanukkah early. 
The first night of Hanukkah is Thursday.
Chabad UMD is hosting a menorah lighting on Thursday in front of McKeldin Library and plans to mention the war between Israel and Hamas, according to Rabbi Eli Backman of Chabad UMD. The event is going to be a focus on the positivity and the message of the Hanukkah story.  
"We've been around for thousands of years and all those who've tried to make sure that we didn't live to see the next generation (is) no longer here," Backman said. "That message will really resonate at home for the holiday."
The story of the Maccabees is one of the few stories where Jewish people fought, Backman said. In Jewish history, people don't see a military response in many of the other holiday moments.
"It should give us a boost of energy," Backman said. "A boost of strength (and) a boost of hope."
Part of the Hanukkah story's message is that Jewish people were in a position that they needed to form a military to secure their borders, Backman said. And they succeeded. 
For some, celebrating Hanukkah depends on the people they're around, Florence Miller, a sophomore English and Women, Gender and Sexuality Studies who is Hamsa's president, said.
Miller is agnostic and does not find themself to be a religious person, but the thing that has kept their Jewish faith is the people about whom they care are Jewish and the sense of community that comes from being Jewish.
"I just wanted to do a Hanukkah event," Miller said. "It's been a good refresher with how the semester has been."
Miller last year attended a Hanukkah party and played a game of dreidel, a spinning top with four sides marked with a Hebrew letter. The people who were in attendance wanted to bet something, but the only thing they could find were pinto beans.
"When I took them out of my pocket one got stuck in there," Miller said. "I still have that bean."
For some Jewish students it's important to go to Hanukkah events like Hamsa's celebration to be around like-minded Jewish people, Yarden Shestopal, a sophomore American Studies major, said.
"Which is why I like Hamsa," Shestopal said. "Since we're all queer people or allies we kind of share that mentality of acceptance."
Being part of the Jewish community at the University of Maryland has opened Shestopal up to how diverse the LGBTQ and Jewish communities are. Shestopal this year, however, debated whether or not to put his menorah up on the windowsill of his apartment because of the rise in anti-Semitism due to the war in Israel.  
"I'm pretty sure I am going to put the menorah in my window," Shestopal said. "The only way to combat anti-Semitism is to stay visible." 
Several University of Maryland students lived in Israel before or during their time at the university.
Elisheva Greene, a junior animal science major, went to seminary, a school for women to learn about Torah, during the pandemic. Greene said celebrating Hanukkah while a war is happening is going to be a similar feeling. 
"I'm able to do what I can from over here by supporting my family and friends," Greene said. "The biggest thing I can be doing is living my life as a Jewish person and showing that I express my Judaism and I'm not afraid."
Greene recalled they could not go more than 1,000 feet from home for two months and Hanukkah took place during that time. While it was difficult, Greene said people still put their menorahs on their windowsill.
"Knowing the resilience the Israelis have and the fact people like to show their Jewishness (is not) gonna stop me," Greene said. "Like there's a war going on but you're gonna be a Jew and you're gonna flaunt that."