Dems on track to break records with LGBT convention delegates
Stonewall identifies at least 470 LGBT delegates to convention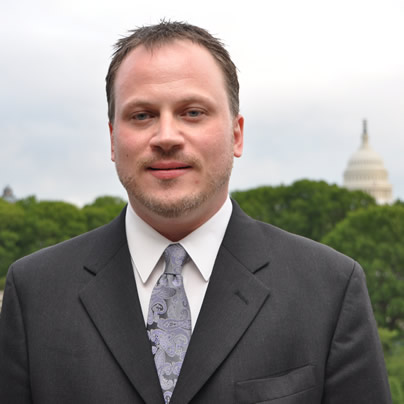 The upcoming Democratic National Convention is set to have a record number of openly LGBT delegates, although goals for some states aren't being met, according to new data from the National Stonewall Democrats.
The organization as of Wednesday evening identified at least 470 openly LGBT delegates that are set to attend the convention, but more data is expected to become public at a later time. A total of 5,963 delegates are set to come to Charlotte, N.C.., for the event during the week of Sept. 3.
Having 470 delegates exceeds the goal of 418 delegates at the convention and is already higher than numbers from 2008, when 277 delegates participated.
Jerame Davis, executive director of the National Stonewall Democrats, said the numbers "for sure" mean Democrats are on track to have the highest number of openly LGBT delegates ever at the convention.
"We're finally getting to the point where we get closer to appropriate measure of representation as compared to the population at large, although we're not quite to that point," Davis said.
Davis said the goals for LGBT delegates were set by the state Democratic parties as part of their affirmative action plans for the convention, but these goals had to meet the approval of the Democratic National Committee.
Additionally, Davis has identified a total of 518 official LGBT participants at the convention. In addition to the 470 identified LGBT delegates, these participants include 23 alternate delegates, 20 standing committee members and five pages. That's also higher than the 365 LGBT participants who went to the 2008 convention in Denver and the 282 LGBT participants who went to the 2004 convention in Boston.
The numbers aren't official and the DNC has yet to make public the final numbers. Davis said he isn't sure when the official numbers will be made public, but they are expected to come out before the convention. The DNC didn't respond to a request for comment on when the official information will be released.
Stonewall obtained complete data on LGBT delegates from 52 of the 56 jurisdictions that are participating in the convention, which includes all 50 states, D.C., territories like Puerto Rico and Guam as well as Democrats abroad. The final numbers could be higher because two states for which Stonewall has incomplete data are California and New York — which are expected to bring in many delegates, including many LGBT delegates. The two outstanding non-state jurisdictions are American Samoa and the Virgin Islands.
All 50 states and D.C. set a numerical goal for LGBT delegates at the convention, which is as low as one in five states — Mississippi, North Dakota, South Dakota, West Virginia and Wyoming — and as high as 74 for California. It's the first year each state has set a numerical goal to send at least one LGBT delegate. Davis said each state for the first time will send at least one openly LGBT delegate to the convention and this year marks the first time Mississippi, Arkansas and Alaska will send openly LGBT delegates to the convention.
But not all of these jurisdictions are meeting their goals for LGBT delegates. According to Stonewall's data, 37 have met or exceeded goals while 16 have fallen short of them.
The 16 jurisdictions that have missed their goals are Alabama by one, Alaska by two, California by seven, D.C. by one, Florida by 10, Georgia by one, Idaho by two, Indiana by two, Kansas by two, Massachusetts by one, and Missouri by four, Montana by one, Pennsylvania by one, Texas by one, Vermont by one and Virginia by six. But Alabama, Florida, Indiana, Massachusetts and Texas were able to make up their deficits through non-delegate LGBT participants.
The 37 jurisdictions that met or exceeded their goals were Arizona, Arkansas, Colorado, Connecticut, Delaware, Democrats Abroad, Hawaii, Illinois, Iowa, Kentucky, Louisiana, Maine, Maryland, Michigan, Minnesota, Mississippi, Nebraska, Nevada, New Hampshire, New Jersey, New Mexico, New York, North Carolina, North Dakota, Ohio, Oklahoma, Oregon, Puerto Rico, Rhode Island, South Carolina, South Dakota, Tennessee, Utah, Washington, West Virginia, Wisconsin and Wyoming. Maine had a goal of two, but is sending eight.
New York was able to meet or exceed its goal based on the partial information obtained by Stonewall. California may still meet its goal after more final data is compiled. Guam is sending two delegates, and while the goal information wasn't available, the entire delegation is only 12 people.
"Even with 16 jurisdictions falling short of their goals, the other states made up for it pushing us to 112.4 percent of the overall goal," Davis added.
Davis said some states set goals that were "ambitiously high" and only nine jurisdictions are sending fewer openly LGBT delegates than they sent in 2008: Alabama, Georgia, Guam, Idaho, Kansas, Louisiana, New Hampshire, Vermont and Virginia.
Additionally, Davis said he expects a record number of transgender delegates at the convention and estimated that about nine or 10 will take part.
Two anti-LGBTQ bills die in Va. Senate
Democrats maintain 21-19 majority in chamber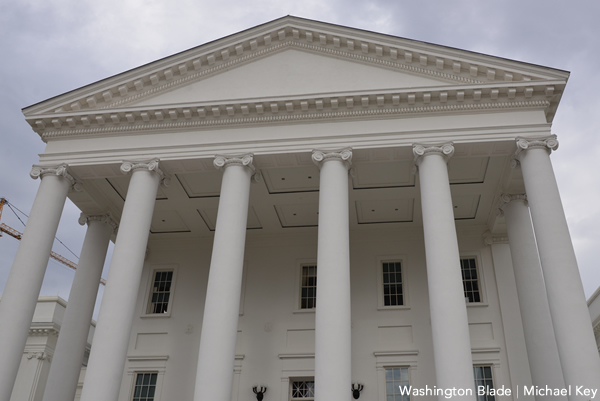 Two anti-LGBTQ bills died in the Virginia Senate on Thursday.
A Senate Education subcommittee voted against state Sen. Travis Hackworth (R-Tazewell County)'s Senate Bill 20, which would have eliminated the requirement that school districts must implement the Virginia Department of Education's transgender and non-binary student guidelines.
The Senate General Laws and Technology Committee in an 8-7 vote tabled state Sen. Mark Peake (R-Lynchburg)'s Senate Bill 177, a religious freedom measure that critics contend would have allowed anti-LGBTQ discrimination in housing.
Virginia's statewide nondiscrimination law includes sexual orientation and gender identity. Peake's bill would have removed "the provision of the exemption for religious organizations under the Virginia Fair Housing Law that denies such exemption where the membership in such religion is restricted on account of race, color, national origin, sex, elderliness, familial status, sexual orientation, gender identity, military status, or disability."
The General Assembly's 2022 legislative session began on Jan. 12 with Republicans in control of the House of Delegates. Republican Gov. Glenn Youngkin took office three days later.
Democrats, who maintain a 21-19 majority in the state Senate, have vowed to block any anti-LGBTQ bill.
Department of Education investigating BYU LGBTQ+ discipline policy
"They've wronged marginalized communities at BYU and they need to be held accountable for it" ~ former gay student at BYU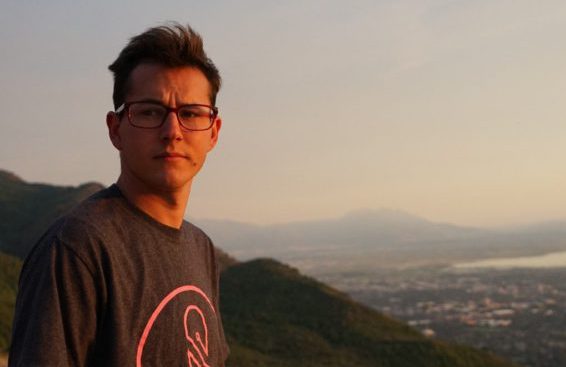 PROVO, Ut. – The U.S. Department of Education has opened an investigation into policies at Brigham Young University (BYU) that discipline LGBTQ students, aiming to determine whether or not the private religious school, owned by the Church of Jesus Christ of Latter-day Saints (LDS), is violating their civil rights.
The Education Department is investigating a complaint that came after BYU removed rules banning "homosexual activity" from its honor code in 2020, only to clarify weeks later that same-sex partnerships were still prohibited.
The probe, which opened in October of last year, will focus on Title IX, a law prohibiting universities from discriminating against students and others based on gender.
Last year, President Joe Biden signed an executive order mandating every federal agency, including the Education Department, clarify that civil rights laws protect LGBTQ people from discrimination. However, religious schools have Title IX exemptions, making federal scrutiny rare.
"It's really significant that investigators are stepping in now," Michael Austin, a BYU alumnus and vice president at the University of Evansville, told the Salt Lake Tribune. "It means there's some reason to think the university has gone beyond the religious exemptions it has and is discriminating even beyond those."
The investigation, headed by the Office of Civil Rights within the department, seems to be about whether faith-based exemptions apply even if the behavior is not directly related to education or expressly written in the honor code. BYU also bans alcohol, beards and piercings, among other things.
BYU did not respond to the Blade's request for comment. But a spokesperson told the Associated Press that the school does not anticipate any further action because "BYU is exempt from application of Title IX rules that conflict with the religious tenets" of the LDS.
Though the LDS has softened some of its rules around LGBTQ issues, the church remains opposed to same-sex marriage and sex outside of marriage.
In a November 2021 letter to the Education Department, Kevin Worthen, president of BYU, argued that religious exemptions do apply to the school. The letter adds that all BYU students, faculty, administrators and staff "'voluntarily commit to conduct their lives in accordance with the principles of the gospel of Jesus Christ.'"
The Department of Education responded to the letter, affirming that the university has some religious exemptions, but the department had to investigate if the complaint falls under those exemptions.
An Education Department spokesperson confirmed the investigation to the Blade but declined further comment.
Queer students at BYU celebrated the school's removal of the anti-LGBTQ language in the honor code. Yet, the university announced weeks later that there was "some miscommunication" as to what the changes meant, clarifying that "the principles of the Honor Code remain the same."
Bradley Talbot, a former gay student at BYU, was on campus during the apparent reversal, saying it "instilled a lot of fear and a lot of students."
"There are still a lot of feelings of betrayal and apprehension around it," he told the Blade.
At BYU, students who hold hands or kiss someone of the same sex can face punishment, including expulsion. LGBTQ+ students face harsher discipline than heterosexual couples at the school.
Talbot said he knew of "quite a few people" who lost their degrees and were kicked out during his time at BYU because of the gay dating ban. "People were turned in by roommates. Some people were turned in by their own parents," he added.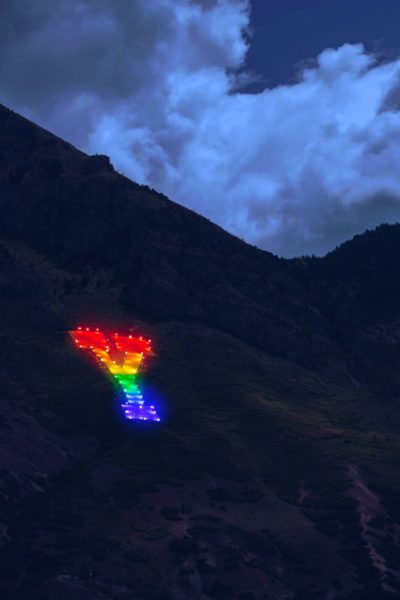 The university's clarification frustrated LGBTQ students, according to Talbot. In response, he organized a demonstration in March of 2021, lighting the "Y" that sits above BYU's campus – one of the school's oldest traditions – in rainbow Pride colors on the one year anniversary of the university's letter sent to students that clarified the LGBTQ dating policy.
"We did it to reclaim that traumatic day and spin in a positive light of support, love and unity to create more visibility and awareness," said Talbot. "And also to take a stand that we weren't going to put up with just being tossed around by BYU. We deserve to be a part of the BYU community and a part of the LGBTQ community."
The school has since updated its policies, banning protests and other demonstrations on Y Mountain, where Talbot staged his demonstration, in December of last year.
"Demonstrations should be consistent with BYU's faith-based mission, intellectual environment and requirements described in the policy," a statement added.
Still, Talbot, who is now graduated, has hope that the Education Department's investigation will "finally change" things at BYU. "This has been something that's been going on for decades," he said. "They've wronged marginalized communities at BYU and they need to be held accountable for it."
LGBTQ advocates fight on for trans athletes, but they may be losing the battle
Transgender women competing in women's sports remains unpopular in polls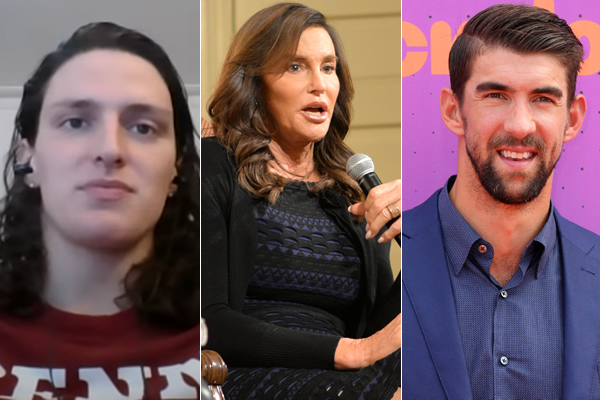 In the wake of the NCAA changing its policies regarding transgender athletes and state legislatures advancing new legislation against trans inclusion in school sports, LGBTQ advocates continue the fight to ensure athletes can compete consistent with their gender identity, although they may be losing the battle.
As public polling has demonstrated, transgender athletes competing in sports — especially trans women in women's sports — remains unpopular even among pro-transgender people. Key figures have emerged in recent days opposing transgender inclusion amid the focus on Lia Thomas, a recently transitioned swimmer at the University of Pennsylvania who has been smashing records in women's aquatics.
Nonetheless, LGBTQ advocates charged with fighting for transgender rights are continuing the efforts. After a coalition of LGBTQ advocates sent a letter to the NCAA urging the organization to include a non-discrimination provision in its updated constitution, the Human Rights Campaign condemned the organization for refusing to keep the language, which appears to have the effect of allowing the sports division to decline to allow transgender athletes to compete consistent with their gender identity, and sent an action alert to supporters.
Joni Madison, interim president of the Human Rights Campaign, said in a statement the NCAA "needs to show us their playbook for protecting LGBTQ+ and specifically transgender athletes from discrimination" as state legislatures advance legislation against transgender kids in sports.
"The NCAA has so far proven to be an unreliable ally to LGBTQ+ athletes across the country who depend upon the organization to protect them from discrimination and now they owe these athletes answers," Madison said.
Instead of reaffirming non-discrimination protections, the NCAA announced a change in policy that goes in different directions but appears aimed at limiting participation of transgender women without taking full responsibility for it. On one hand, the NCAA delegates to the bodies governing individual sports the policies for transgender participation, but on the other hand requires transgender women to document having limited testosterone levels over a certain period of time.
The fight now continues in state legislatures as sports bills are among the latest crop of measures seeking to limit access for transgender people. After South Dakota Gov. Kristi Noem made a push for legislation against transgender kids in sports at the start of the year, the state legislature responded by advancing such a measure. On Wednesday, a South Dakota House committee favorably reported out legislation already approved by wide margins in the Senate that would make biological sex the standard for sports in an attempt to limit transgender participation.
Sam Ames, director of advocacy and government affairs at The Trevor Project, said in a statement upon the committee vote the legislation "has nothing to do with fairness — and everything to do with South Dakota politicians using transgender youth as pawns on a political chessboard.
"Proponents of this blanket ban are hard-pressed to find examples of transgender students making South Dakota sports less fair or safe," Ames said. "Research from The Trevor Project makes clear that many already opt out of sports due to fear of bullying and discrimination."
Although the issue of transgender women in sports has emerged in recent years as conservative activists found a way to challenge LGBTQ rights in a way that was palatable to the public, the fervor peaked as Thomas made headlines for breaking records in the pool.
After having previously competed in men's aquatics, Thomas — after she transitioned — began competing in women's events and was beating her competitors by wide margins. In one event in December, Thomas came in first in the 1,650-yard freestyle and 38 seconds ahead of her closest competitor. The NCAA rules would appear to have the effect of barring Thomas from further competition.
Public polling, which has shown strong support for LGBTQ rights in general, continues to show the sentiment is against transgender women competing in sports, although the outcome of the poll can change considerably depending on the wording of the question. One Gallup poll last year found only 34 percent of those surveyed supported transgender athletes participating on teams consistent with their gender identity, while 62 percent said transgender people should have to compete with other athletes of their gender designated at birth.
One LGBTQ strategist, who agreed to speak on condition of anonymity, said the time may have come for LGBTQ advocates to admit a fait accompli if they want to seek broader civil rights protections in employment, housing and public accommodations with the Equality Act or other federal legislation.
"Advocates should just admit this is a very different issue than a trans person applying for a job or finding an apartment," the strategist said. "Equality principles differ by situation — that's why we have separate men's and women's sports in the first place. The same public opinion overwhelmingly supportive of the Equality Act is also clearly skeptical of a one size fits all federalization of all sports everywhere."
Adding fuel to the fire are recent comments from key figures in athletics.
Caitlyn Jenner, who before she transitioned was an Olympic champion in the 1970s, has been among the more prominent voices to speak out against transgender women in sports and said on a recent appearance on Fox News it represents "a woke world gone wild."
Jenner, who came out against transgender participation in sports during her unsuccessful gubernatorial campaign last year in the California recall election, said the NCAA "just kicked the can down the road" on the transgender sports issue and had choice words for Thomas.
"When you do transition and you do go through this, you have to take responsibility and you have to have integrity," Jenner said. "I don't know why she's doing this."
Michael Phelps, the decorated Olympic swimmer, also declined to support transgender athletes fully when asked about the issue during an interview on CNN, bringing up doping in sports in comparison.
"I don't know what it looks like in the future," Phelps said. "It's hard. It's very complicated and this is my sport, this has been my sport my whole entire career, and honestly the one thing I would love is everybody being able to compete on an even playing field."
To be sure, advocates for allowing transgender people to compete in sports consistent with their gender identity also have their supporters in the sports world, including tennis legend Billie Jean King. On Monday, Dorian Rhea Debussy, who's non-binary and one of 54 facilitators in the NCAA Division III LGBTQ OneTeam program, resigned in protest over recent NCAA actions.
"I'm deeply troubled by what appears to be a devolving level of active, effective, committed, and equitable support for gender diverse student-athletes within the NCAA's leadership," Debussy said. "As a non-binary, trans-feminine person, I can no longer, in good conscience, maintain my affiliation with the NCAA."
Arguably, schools complying with the new NCAA policy and states enacting anti-transgender laws would be violating Title IX of the Education Amendment of 1972, which prohibits discrimination on the basis of sex in education, especially after the U.S. Supreme Court's ruling in Bostock v. Clayton County finding anti-transgender discrimination is a form of sex discrimination.
One federal court last year blocked a West Virginia state law against transgender participation in sports on that legal basis. No litigation, however, appears to be in the works at this time challenging colleges or the NCAA policy.