Latin American LGBT activists visit the U.S. on State Department-sponsored trip
Nine Central and South American LGBT activists will remain in the country through Sept. 22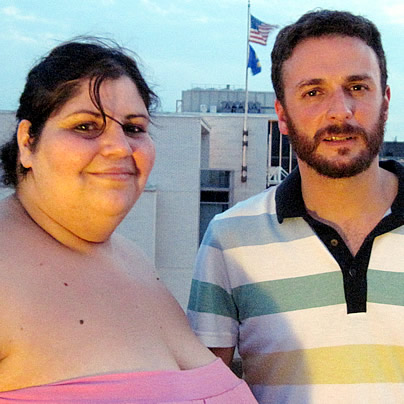 Nine Latin American activists continue to tour the United States on a State Department-organized trip that is part of its ongoing efforts to promote human rights for LGBT people around the world.
Jaime Parada of the Movement for Homosexual Integration and Liberation in Chile; Laura Bronzino, president of the Misiones LGBT Association in Argentina; Henry Peralta, general director of the LGBT Equality Foundation in Bolivia; Marcela Sánchez, executive director of Colombia Diversa; Brazilian Congressman Jean de Matos; Francisco Madrigal of the Center for the Investigation and Promotion of Human Rights in Central America in Costa Rica; Efraín Soria, president of the Equity Foundation in Ecuador; José Lopéz, vice president of Comunidad Cultural de Tijuana LGBTI in México and Panamanian activist Augustín Rodríguez  began their trip in D.C. on Sept. 4. They met with Human Rights Campaign staffers, former HRC President Elizabeth Birch, Council for Global Equality President Mark Bromley, transgender activist Dr. Dana Beyer and gay Maryland state Del. Luke Clippinger (D-Baltimore City,) representatives from the Justice Department, the Inter-American Commission on Human Rights and other federal agencies, human rights groups and non-governmental organizations while in the nation's capital. The group also discussed the repeal of the military's ban on openly gay and lesbian servicemembers at the Pentagon.
The activists met with staffers and representatives from the Gay and Lesbian Alliance Against Defamation, Harvey Milk High School, the American Civil Liberties Union, the New York City Anti-Violence Project and Gay Men's Health Crisis while in the Big Apple from Sept. 8-12.
The group is scheduled to meet with representatives of the San Francisco LGBT Community Center, Equality California, the Transgender Law Center, the Gay-Straight Alliance Network and COLAGE while in the Bay Area from Sept. 12-16. Activists are also slated to meet with the University of Louisville's Office of LGBT Services staffers and PFLAG members while in Kentucky from Sept. 16-19. And they are scheduled to meet with members of the Unity Coalition and Walker Burttschell, a former Marine infantryman who was discharged under "Don't Ask, Don't Tell" in 2003, in Miami before they leave the country on Sept. 22.
"I am tremendously happy for this experience that I will live," said Parada in a press release his organization released before he arrived in the United States on Sept. 1. "It will be a big help in amplifying and perfecting my fight for the human rights of [Chile's] sexual diversity. Without a doubt, the experiences and knowledge that I will gain will benefit sexual minorities."
Latin American countries expand rights to LGBT citizens
The trip comes nearly a year after Secretary of State Hillary Clinton proclaimed in a Geneva speech that "gay rights are human rights." President Obama on the same day directed government agencies to consider a country's LGBT rights record in the allocation of foreign aid.
Central and South American countries have also begun to expand rights to their LGBT citizens.
Same-sex couples in Mexico City have been able to marry and adopt children since 2010 — the Mexican Supreme Court ruled the same year that the country's 31 other states must recognize them. Gays and lesbians have been able to enter into civil unions in the Mexican state of Coahuila since 2007.
Ecuador and Uruguay also allow civil unions for same-sex couples. Colombia also recognizes these relationships, but gays and lesbians will automatically receive full marriage rights in June 2013 if the country's lawmakers do not act upon a court ruling that orders them to legislate the matter.
Argentine President Cristina Fernández signed her country's same-sex marriage law in 2010, while neighboring Uruguay is widely expected to become the next Latin American country to allow gays and lesbians to tie the knot. São Paolo and several other Brazilian cities and states have recognized hundreds of same-sex civil unions in response to a 2011 ruling from the country's Supreme Court.
Chilean President Sebastián Piñera pledged ahead of the country's 2010 presidential election that he supports civil unions for same-sex couples. He introduced a civil unions measure last year, but it has stalled in the Chilean Congress.
"Marriage is uncertain," Parada told the Blade. "It will undoubtedly be one of the most important points in the next presidential election, but it is very uncertain what will happen in that regard."
Lawmakers pass transgender rights, anti-hate crimes bills
In addition to marriage, attitudes towards anti-LGBT discrimination and other issues in Latin America continue to change.
Piñera in July signed an LGBT-inclusive hate crimes and anti-discrimination bill that had languished for seven years. Chilean lawmakers passed the measure in response to four self-described neo-Nazis who allegedly beat Daniel Zamudio to death in a park in Santiago, the country's capital, because he was gay.
Parada noted to the Blade that Santiaguïnos marched in the streets nearly every day to show their solidarity with Zamudio in the days and weeks after the brutal attack that left him in a coma. He ultimately succumbed to his injuries, but Parada noted the media coverage that surrounded Zamudio's death highlighted efforts to combat anti-LGBT discrimination and violence in the country.
"It started a small 'click' in the people's minds," he said. "This case was an earthquake of a loss of a human life, but it was a point of inflection."
In neighboring Argentina, Fernández in May signed a law that allows people who have not undergone sex-reassignment surgery to legally change their gender without a doctor or judge's approval. It further mandates public and private health insurance plans to cover SRS, hormone therapy and other trans-specific treatments without additional premiums.
Bronzino, who is from northeastern Argentina near Iguazu Falls, acknowledged the same-sex marriage and gender identification laws to the Blade. She stressed that anti-LGBT police violence and discrimination remain problems.
Bronzino further noted that a lot of people have yet to benefit from these new legal protections.
"Equality has taken root in this country and the LGBT gender change," she said. "But in Misiones they are not relevant. Only 15 equal marriages and 13 LGBT gender changes [have taken place.] That is not a large number of people."
Activists: Trip proves Clinton's commitment to global LGBT rights
The State Department did not return the Blade's request for comment on the trip, but those who met with the activists applauded their efforts.
"They're a great group of people who are all very active in their countries," said Mónica Trasandes, GLAAD's director of Spanish language media. "There is so much going on in Latin America now — Mexico and Central and Latin America. It's wonderful and exciting to see that."
"It was a pleasure to support the work of the State Department and all of the committed activists visiting the U.S. hoping to take lessons learned from our movement and apply them for positive change in their home countries," added HRC spokesperson Michael Cole-Schwartz.
Beyer, who met with the activists in Annapolis after she returned from the Democratic National Convention in Charlotte, further described the trip as proof what she said is the former First Lady's ongoing commitment to LGBT rights.
"Secretary Clinton came out and said LGBT rights are human rights and human rights are LGBT rights," she told the Blade. "She wasn't just talking. She's made it real. This is an implementation of that policy of treating LGBT rights as human rights."
Biden administration uses IDAHOBiT to highlight LGBTQ rights support
WHO on May 17, 1990, declassified homosexuality as mental disorder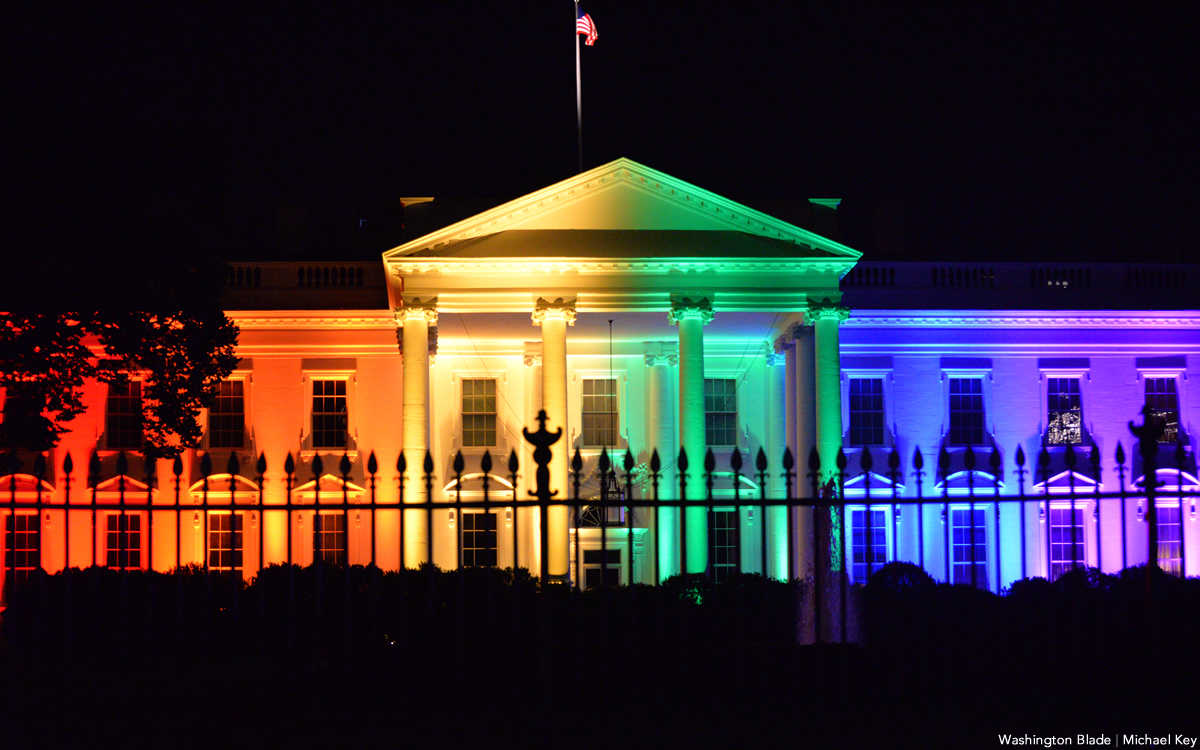 The Biden administration on Tuesday publicly acknowledged the International Day Against Homophobia, Biphobia and Transphobia.
"Jill and I stand in support and solidarity with lesbian, gay, bisexual, transgender, queer and intersex (LGBTQI+) people in the United States and around the world," said President Biden in a statement the White House released. "We join with Americans across the country to reaffirm our commitment to the ongoing work of upholding human dignity for all people and advancing equality globally."
Biden in his statement noted there "has been much progress" since the World Health Organization on May 17, 1990, declassified homosexuality as a mental disorder. Biden also highlighted "we continue to witness disturbing setbacks and rising hate and violence targeting LGBTQI+ people in the United States and around the world."
"This is wrong," he said. "LGBTQI+ people are entitled to all the rights, opportunities, and protections that belong to every human on this planet. LGBTQI+ people are an essential part of families and communities—teachers, first responders, public officials, doctors, lawyers, front-line workers and friends who enrich and strengthen every single country." 

"And make no mistake: Hateful legislative attacks against members of our own LGBTQI+ community cannot be tolerated in America or anywhere else," added Biden. "They spur discrimination and can stoke violence. And they are rooted in the same ignorance and intolerance that we see around the world. Hate is hate—and all of us have a responsibility to speak out against hate wherever we find it."
Secretary of State Antony Blinken on Tuesday issued his own IDAHOBiT statement.
"The United States affirms today, on the International Day Against Homophobia, Biphobia, Interphobia and Transphobia (IDAHOBIT), that the human rights of lesbian, gay, bisexual, transgender, queer and intersex (LGBTQI+) persons are the same human rights to which all persons are entitled," said Blinken. "As enshrined in Article 1 of the Universal Declaration of Human Rights, '[a]ll human beings are born free and equal in dignity and rights.'"
Bliken further noted that "too many LGBTQI+ persons live under the shadow of discrimination, violence and fear."
"Global data makes clear that the dehumanization of LGBTQI+ persons is systemic, pervasive, and often violent," he said. "Homophobia, biphobia, interphobia and transphobia are deeply entrenched in societies across the world, including here in the United States. Countless persons are at extreme risk for being themselves."
Biden shortly after he took office in 2021 issued a memorandum that committed the U.S. to promoting LGBTQ rights abroad.
The administration last June appointed Jessica Stern as the special U.S. envoy for the promotion of LGBTQ rights abroad.
The U.S. Senate earlier this year in a bipartisan vote confirmed Chantale Wong, the U.S. director of the Asian Development Bank, as the first openly lesbian American ambassador. The State Department on April 11 began to issue passports with "X" gender markers.
The State Department on April 28 released a report that details the federal government's implementation of Biden's foreign policy memo.
"We remain committed to ending this intolerance. Everyone deserves to live with respect, dignity, and safety," said Blinken in his IDAHOBiT statement. "The United States affirms that all LGBTQI+ individuals, couples, and their families are valid and valuable."
Biden in his statement also referred to the report.
"By openly reporting on our own progress, the United States hopes to inspire other governments to take similar action to address the needs of their LGBTQI+ communities," he said.

"To the LGBTQI+ community, my administration sees you," added Biden. "We stand with you. And we will continue to defend human rights and dignity, at home and around the world."
Spanish Prime Minister Pedro Sánchez, Cuban President Miguel Díaz-Canel and Council of Europe Human Rights Commissioner Dunja Mijatović are among the other world leaders who have publicly acknowledged IDAHOBiT.
Victor Madrigal-Borloz, the independent U.N. expert on LGBTQ rights, and other U.N. human rights experts in a statement they released on Monday highlighted the plight of LGBTQ people who have been forcibly displaced from their homes.
"With the number of forcibly displaced persons continuing to rise, States, businesses and humanitarian and civil society organizations must invest in developing human rights-based policies and programs that take into full account the intersectional dimensions of forced displacement and sexual orientation and gender identity, fostering stronger collaboration and coordination among all actors responsible for the protection of displaced LGBT individuals," reads the statement.
Advocacy groups around the world also commemorated IDAHOBiT.
"Today I want to thank my incredible team of Insight public organization who still works for LGBTQI+ people in Ukraine, saving life's (sic) of our community during the war," tweeted Olena Shevchenko, chair of Insight, a Ukrainian LGBTQ rights group. "We are here for equality."
Today I want to thank my incredible team of Insight public organization, who still works for LGBTQI + people in Ukraine, saving life's of our community during the war!#IDAHOBIT2022 We are here for equality pic.twitter.com/wOMholwaOv

— Olena Shevchenko (@InsightOlena) May 17, 2022
Sexual Minorities Uganda in a tweet said IDAHOBiT "is a significant day for the LGBTIQ+ community because it serves as a reminder of the ongoing violence and prejudice that our communities face."
"The struggle for equality still continues," added SMUG.
The 17th of May (IDAHOBIT) is a significant day for the LGBTIQ+ community because it serves as a reminder of the ongoing violence and prejudice that our communities face. The struggle for equality still continues. 🌈
Happy IDAHOBIT22 #ourbodies #ourlives #ourrights pic.twitter.com/h5moRos4VH

— Sexual Minorities Uganda | SMUG (@SMUG2004) May 17, 2022
Pride House Tokyo in Japan also acknowledged IDAHOBiT.
May 17th is the International Day Against Homophobia, Transphobia & Biphobia (IDAHOTB or "YES to Diversity Day" in Japan). 32 years ago in 1990, the World Health Organization removed "homosexuality" from the list of mental disorders & finally stopped being considered a disease. pic.twitter.com/rQK6pn65b5

— Pride House Tokyo(プライドハウス東京)🏳️‍🌈 (@PrideHouseTokyo) May 17, 2022
WNBA players back petition for White House to 'prioritize' Brittney Griner's release
Phoenix Mercury center detained in Russia in February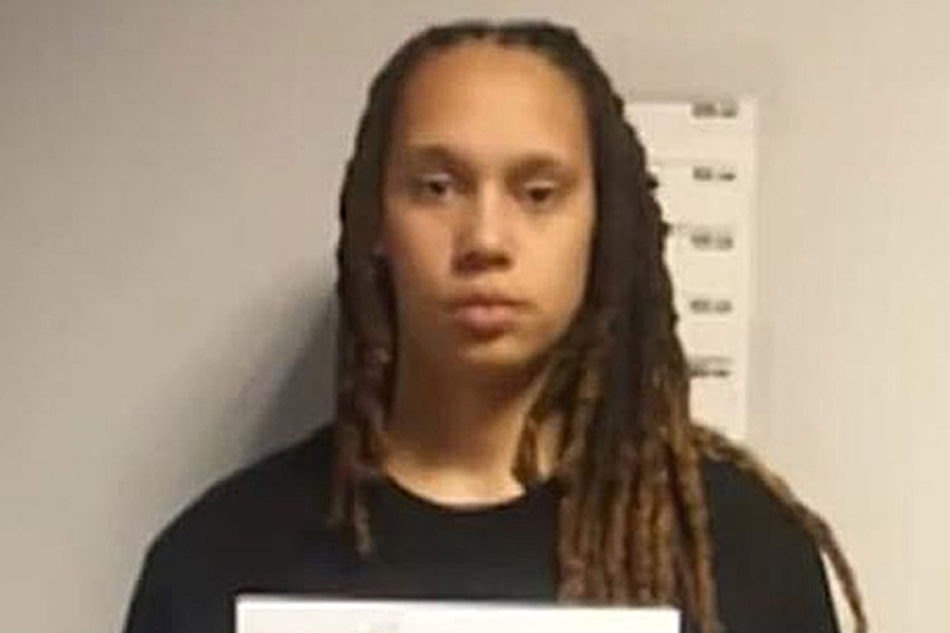 The Women's National Basketball Players Association has endorsed a petition that urges the Biden administration to "prioritize" WNBA star Brittney Griner's release.
"It is imperative that the U.S. government immediately address this human rights issue and do whatever is necessary to return Brittney home quickly and safely," reads the Change.org petition that Tamryn Spruill, a freelance journalist and author, created.
"The WNBPA and its members proudly join Tamryn Spruill, the creator of this petition, in demanding that lawmakers prioritize Griner's return," it continues. "White House and Biden adminsitration, we ask that you take action today—doing whatever is necessary—to bring Brittney Griner home swiftly and safely."
More than 135,000 people have signed the petition.
Spruill on Saturday in a tweet said the WNBPA, a union that represents WNBA players, partnered with them and Change.org "in demanding that our elected officials work urgently to gain BG's swift and safe release."
A new phase in the Brittney Griner/Change.org petition is underway! @TheWNBPA has partnered with me and @Change in demanding that our elected officials work urgently to gain BG's swift and safe release.

Details here:https://t.co/AHtb1DYcSI#WeAreBG

— Tamryn Spruill (@tamrynspruill) May 14, 2022
Griner — a center for the Phoenix Mercury and a two-time Olympic gold medalist who is a lesbian and married to her wife — was taken into custody at Moscow's Sheremetyevo Airport in February. Russian officials said customs inspectors found hashish oil in her luggage.
The State Department earlier this month determined Russia "wrongfully detained" Griner. A Russian court on Friday extended her detention for another month.
"The Russian system wrongfully detained Ms. Griner," then-White House Press Secretary Jen Psaki told reporters on Friday during her last White House briefing. "We take our responsibility to assist U.S. citizens seriously. And we will continue to press for fair and transparent treatment for all U.S. citizens when they are subject to legal processes overseas."

"Now, because the State Department recategorized her as wrongfully detained, it means that our Special Presidential Envoy for Hostage Affairs — it's quite a title but a well-deserved one — is going to be overseeing this case and leading the effort," added Psaki. "Because it's a deliberative process and we know from experience of bringing other Americans home, we're just not going to detail what those efforts look like at this point in time."
Griner faces up to 10 years in prison.
GOP Sen. Cynthia Lummis issues 'apology' after transphobic comments during graduation speech
"My reference to the existence of two sexes was intended to highlight the times- times in which the metric of biological sex is under debate"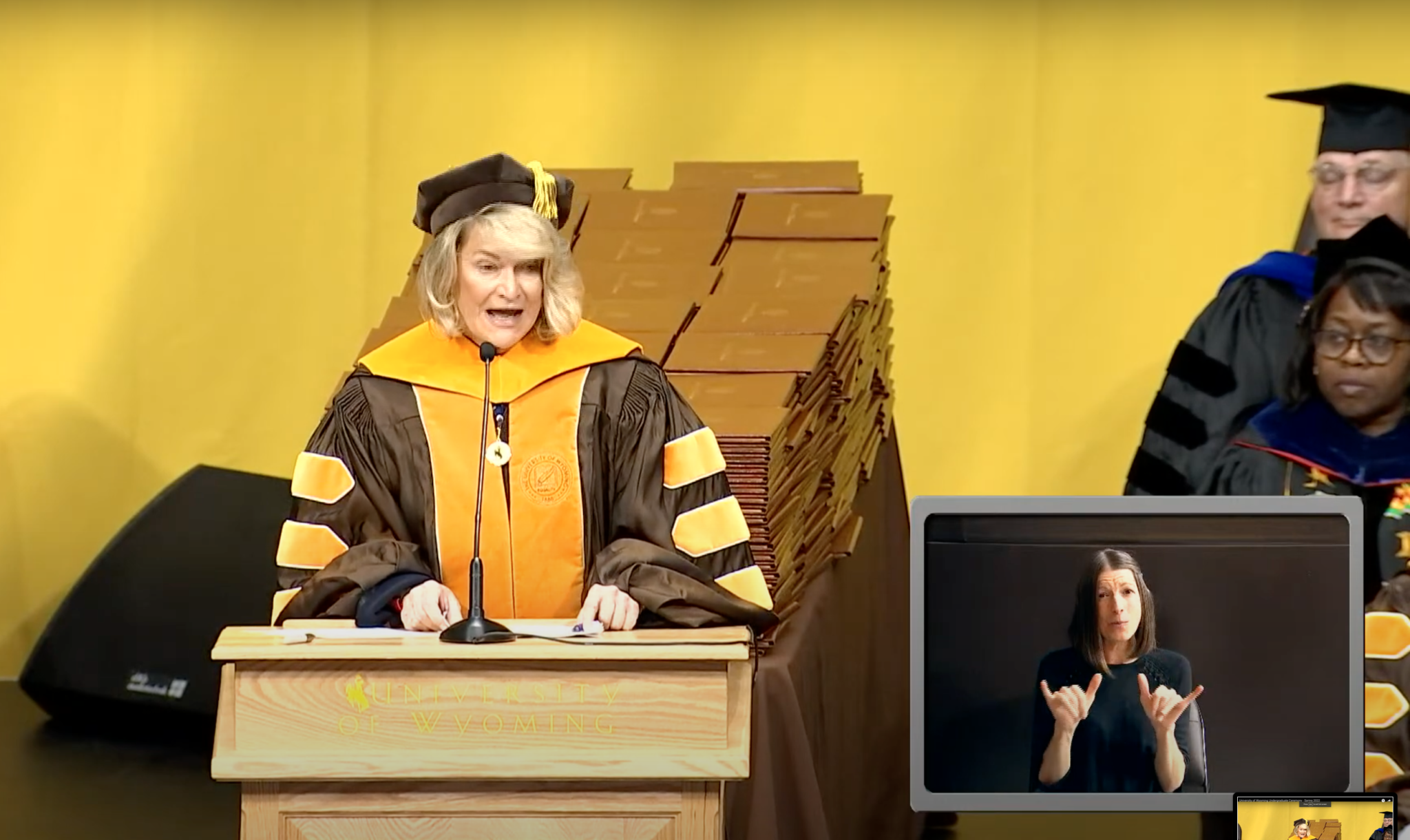 During her speech delivered to the University of Wyoming's College of Arts and Sciences and the College of Education commencement Saturday afternoon, Republican U.S. Senator Cynthia Lummis told graduates that "the existence of two sexes, male and female" was a "fundamental scientific truth."
The audience's immediate reaction to her transphobic remarks were loud expressions of disapproval including jeering, boos, and demands she leave the podium.
The senator's remarks came in the latter third of her twenty-minute address which had primarily focused on the critical need for teachers and in the fields of agriculture and other endeavors she noted were Wyoming hallmarks.
In a statement released by her office Sunday, a spokesperson noted that Lummis was apologizing to those who felt "un-welcomed or disrespected" by the comments.
"My reference to the existence of two sexes was intended to highlight the times in which we find ourselves, times in which the metric of biological sex is under debate with potential implications for the shared Wyoming value of equality," the statement read.
"I share the fundamental belief that women and men are equal, but also acknowledge that there are biological differences and circumstances in which these differences need to be recognized. That being said, it was never my intention to make anyone feel un-welcomed or disrespected, and for that I apologize. I have appreciated hearing from members of the University of Wyoming community on this issue, and I look forward to continuing this dialogue."
An Assistant Professor in the University of Wyoming's Sociology Program in the College of Arts and Sciences tweeted pointing out the graduate's reactions along with the fact that the UW campus community had recently lost a Trans student to suicide, making the senator's remarks more hurtful.
The university's president also issued a statement Sunday expressing support for all members of the UW campus and community:
May 15, 2022
To the UW community:
On Saturday, the university celebrated spring 2022 commencement with a series of events that showcased the best of what makes us special: our students, our staff, our faculty and our ability to openly embrace and debate complex issues. One of our speakers made remarks regarding biological sex that many on campus take issue with. While we respect the right of all to express their views, from students to elected officials, we unequivocally state that UW is an institution that supports and celebrates its diverse communities that collectively make us the wonderful place that we are.
Thank you to the many students and families who celebrated with us this weekend. We welcome the incredible individuality and intellect of all our dynamic and diverse students and never want you to feel otherwise.
Sincerely,
Ed Seidel, President
Being overtly anti-trans at graduation in the same year we lost a trans student to suicide (even if she was oblivious) is beyond cruel.

— Jenni Tabler, PhD (@jenni_tabler) May 14, 2022
Hi 👋. If you are interested in the response of our university. There is a lot of reflection required to support students and the broader state. But we are also people. I'm just a person who lost a student this year. I want all my students to feel seen and to live and thrive. pic.twitter.com/otSXPcc0WE

— Jenni Tabler, PhD (@jenni_tabler) May 16, 2022
Senator Cynthia Lummis' remarks are at the 50:11 time mark: