Gay high holy day
Madonna brings 'MDNA Tour' to D.C.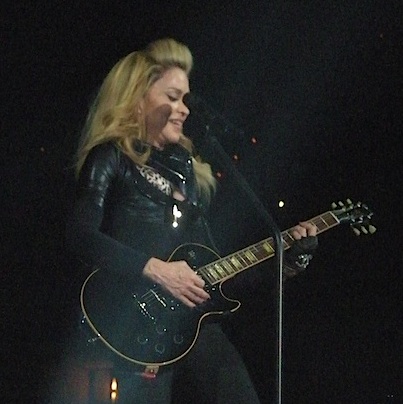 It sounds silly to say unless you were there, but Madonna's show at the Verizon Center in D.C. last night — her first shows here since 2004 — felt like a wild mix of gay church, homecoming and an eye-popping musical extravaganza that, at times, rivaled a Cirque du Soleil production in scale, scope and special effects.
Though barely anyone sat down the whole night, when the lights came up for a fourth quarter sing-along to "Like a Prayer," there was an energy and fervor in the room that felt positively spiritual. It wasn't so much, for me anyway, about the musicianship of the moment. I even winced a time or two at the thin vocals (she deserves credit for singing it live, though!), but that didn't feel to me the point. In an arena full of what appeared to be about 70 percent gay men, the "Prayer" singalong felt more like a celebration of everything Madonna has always represented — you can be spiritual, intelligent, gay and have fun. And — projecting and paraphrasing of course — the stodgy old anti-gay gatekeepers of the Roman Catholic church, don't think for a minute it's their way or nothing. Yes, they're onto something powerful and timeless, but they're not the gatekeepers.
Sure, this isn't a new thing by any means — Madonna has been using religious imagery to powerful concert effect at least since the "Blonde Ambition Tour," but somehow this time out, it had a freshness and impact that totally worked. Arriving on stage in a confessional booth in one of her best tour entrances ever, this was an evening that brought with it redemptive powers. It's also one of her best tours in ages — true, a Madonna show is never a bad show, but the arrangements, mix of old and new and staging, not to mention the flawless execution last night by all involved, has a hypnotic effect that can't be fully conveyed. She plays another D.C. show tonight. Tickets are still available.
Almost everything worked in the expertly paced two-hour show. A pleasant surprise, considering her last few tours, was how faithful some of the arrangements were on the old hits. After having reworked "Vogue," "Holiday," and "Like a Prayer" so radically on outings' past, it was great to hear them in near-original form for a change this time. While some of her re-imaginings other times have been amazing — I loved the gypsy/mariachi take on "La Isla Bonita" last time — this backfires as often as it works.
Last night's percussion-heavy reworking of "Open Your Heart" was just so-so and a loungy, torchy "Like a Virgin" failed to pick up any heat, but thankfully there were enough faithful interpretations of other songs to make things largely effective overall. Second-tier, and more recent semi-hits, like "Revolver" and "Celebration" from her last hits collection, were unexpected surprises. And with "Papa Don't Preach" and "Express Yourself" included as well, there wasn't the slightest feeling Madonna was being stingy with the hits. They blended very well with material from her excellent new album. Some of the most effective moments of the evening were new songs like a blistering "I Don't Give A" and an intensely satisfying "I'm Addicted."
The band, sets, dancers, choreography, video montages and special effects were all super top-notch. And yes, there was a slight sense that for perhaps the first time, she left most of the tricky dance steps to the troupe, not always joining right in as she has in other tours. I noticed it, but it didn't dampen the proceedings.
A lot has been made of the Tarantino-esque violence of the first quarter shooting rampage that accompanies "Girl Gone Wild" and "Gang Bang." It was intense — blood splattering across arena-size monster jumbo screens is a jolt for sure — but it felt more cartoonish and campy than literal or disconcerting to me. In an evening where everything was writ as large as possible, it felt, to me, just one more piece of a broad emotional collage. One appreciates light much more after great darkness.
Even when there's a song or two that aren't what you would have picked — did we really need "Human Nature" again, for instance? — or an arrangement or two that left you cold, all that really is quibbling. Madonna never phones it in, never takes the easy route, never — even with a generous bounty of '80s hits in the mix — feels like she's a nostalgia act stuck in another era. Her live vocals — typically the calling card for a concert — are not her long suit, but to get too hung up on that is to miss the point entirely. Yeah, it's always fun to see great legends in concert, but so many of them are on the gravy train and plow through their hits like they're crossing off a grocery list. Madonna's insistence on keeping it fresh even after all these years, remains an awe-inspiring thing.
PHOTOS: Frederick Pride
Annual celebration held at Carroll Creek Linear Park on Saturday
The 10th annual Frederick Pride was held at Carroll Creek Linear Park in Frederick, Md. on Saturday, June 25.
(Washington Blade photos by Michael Key)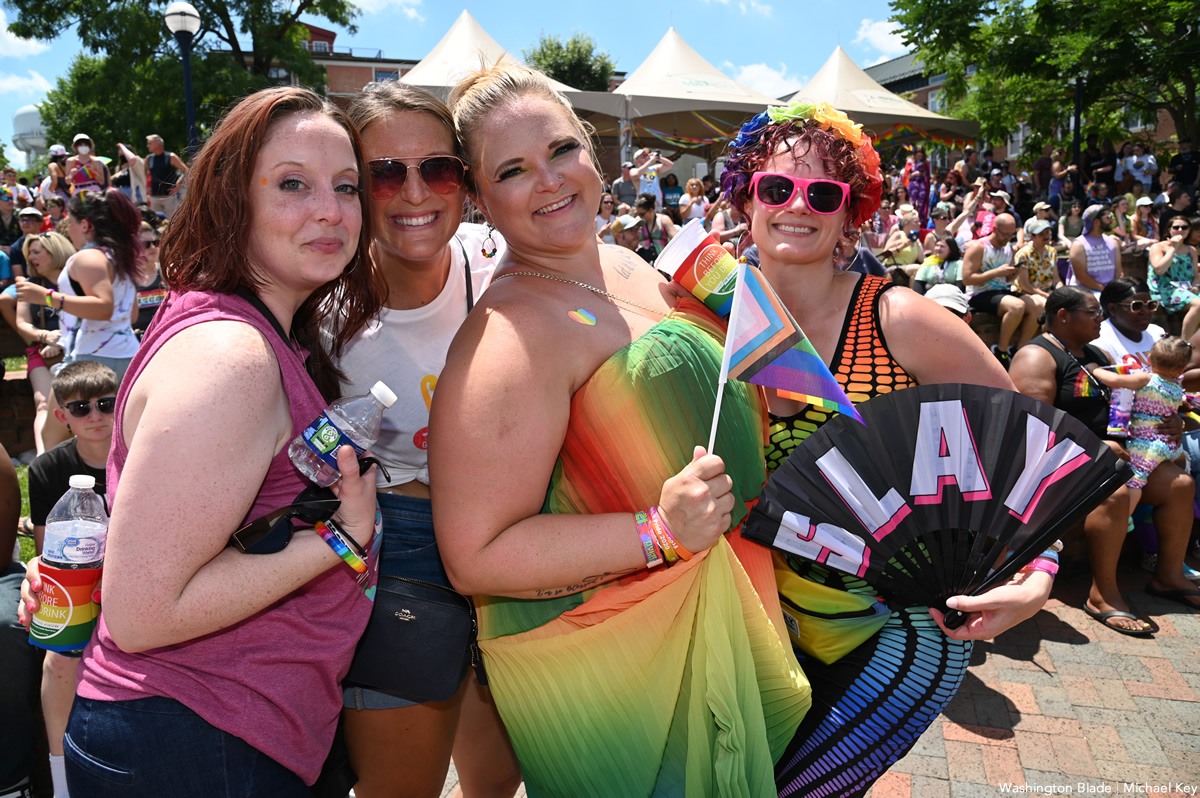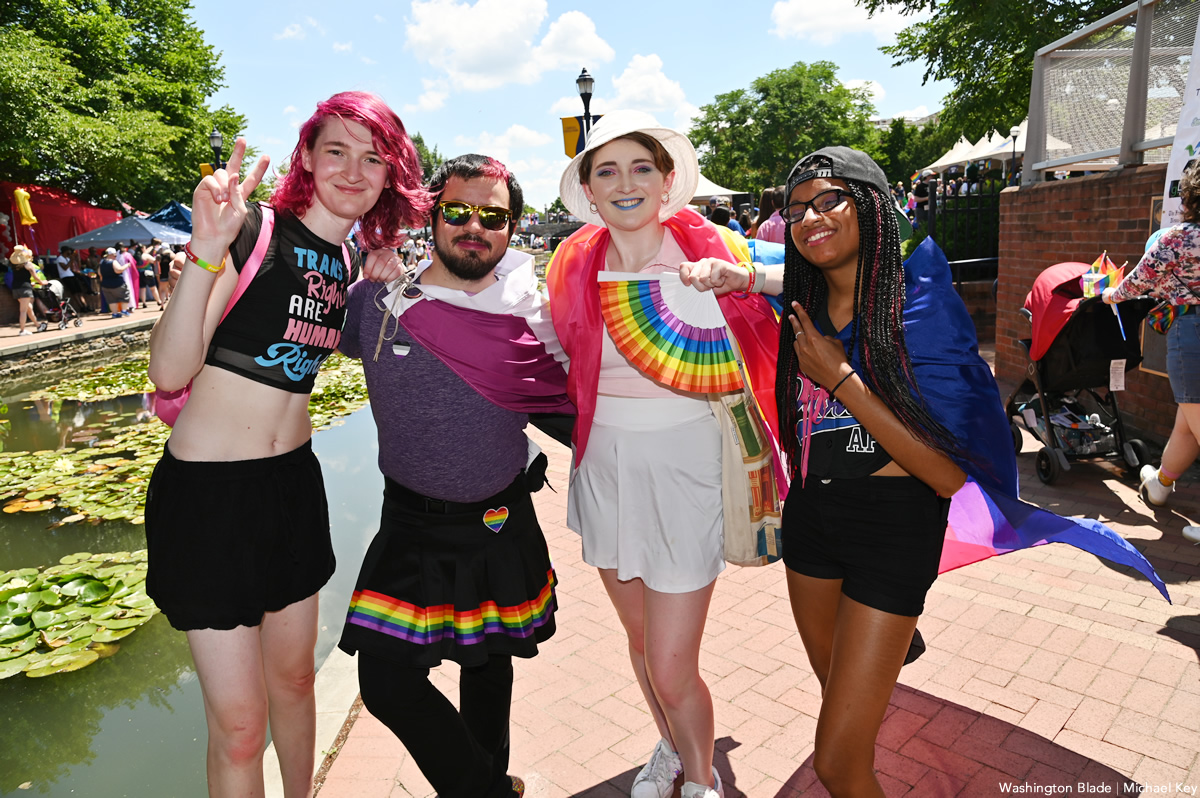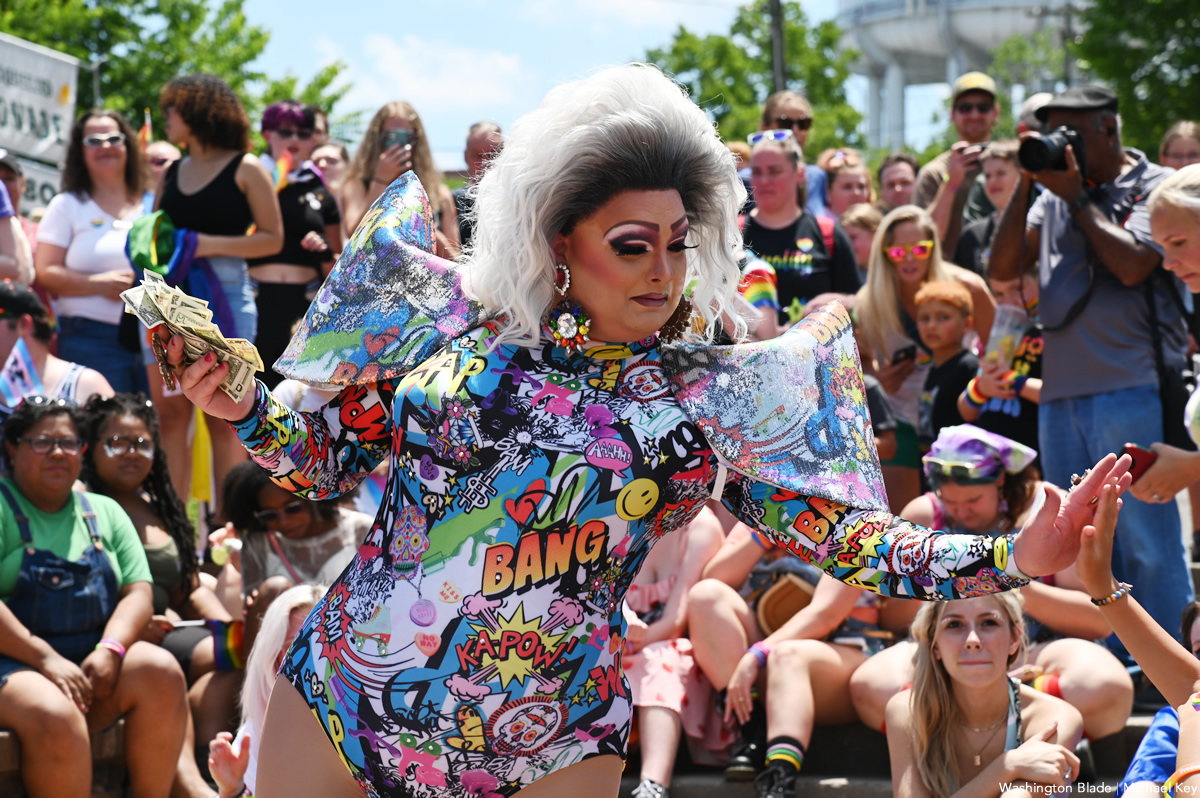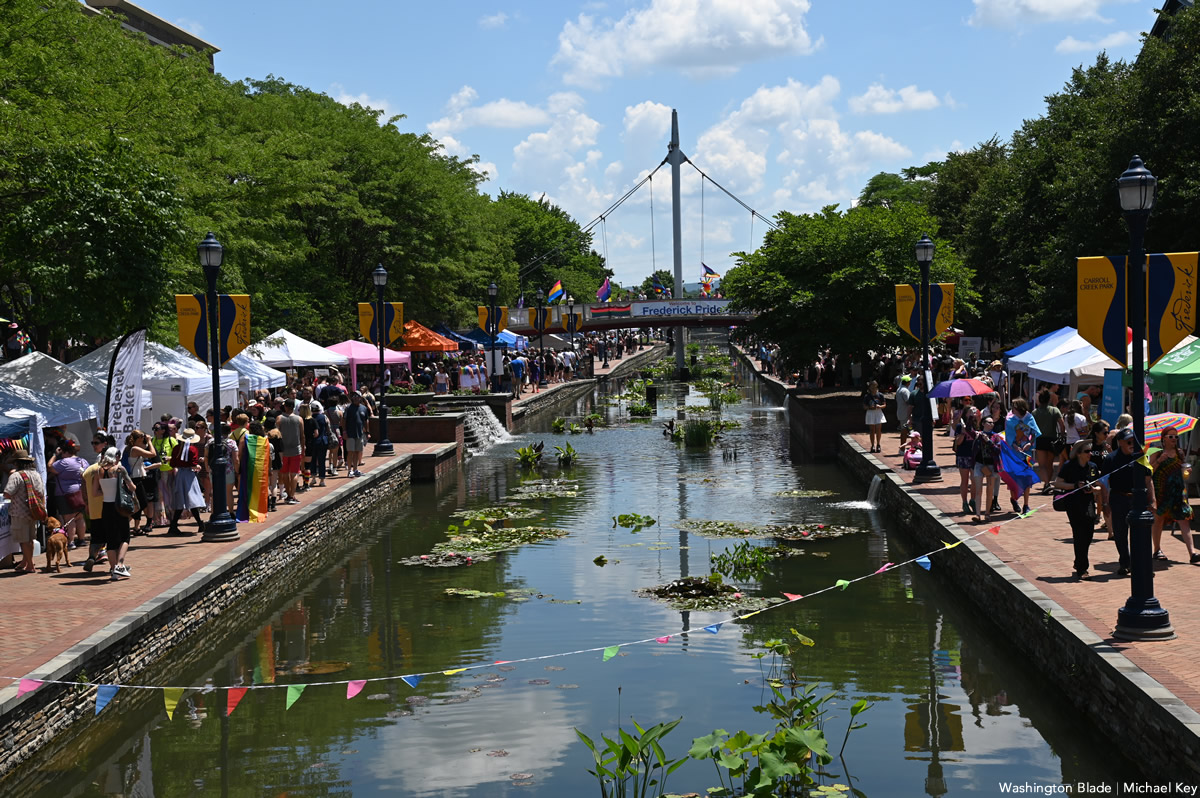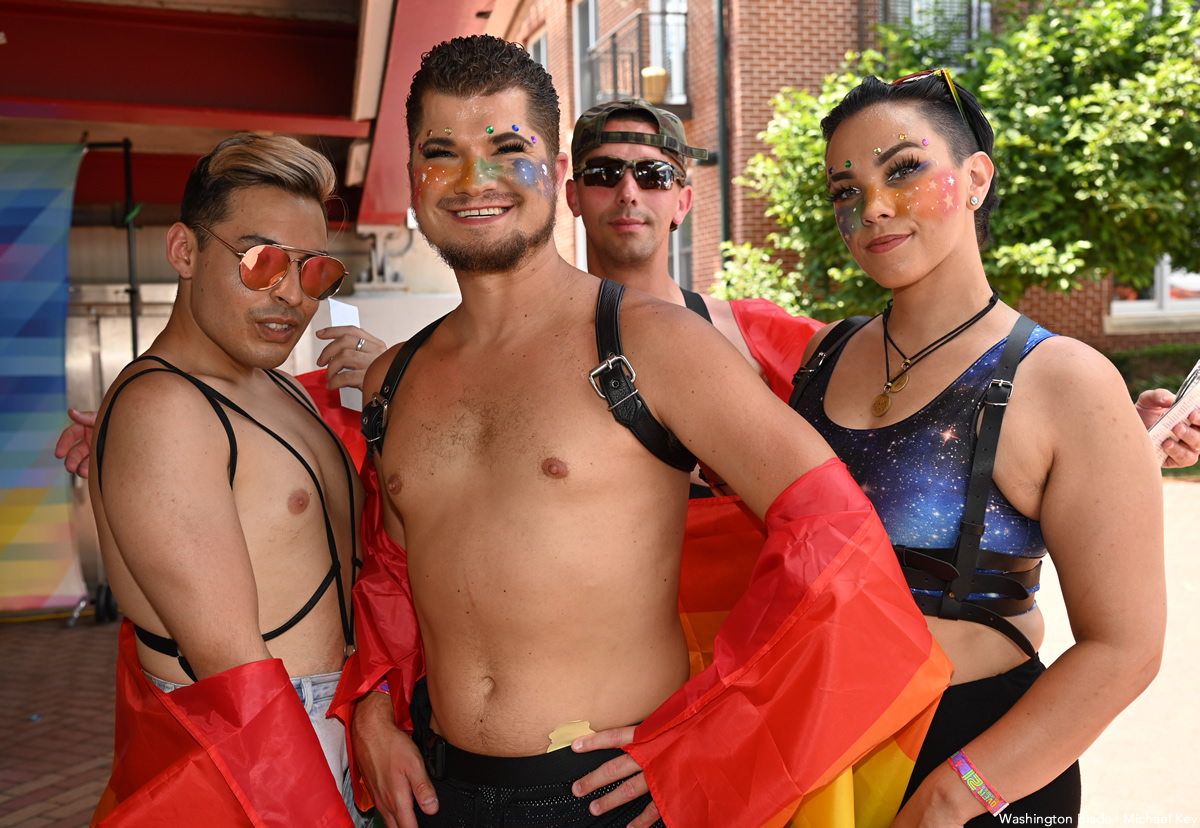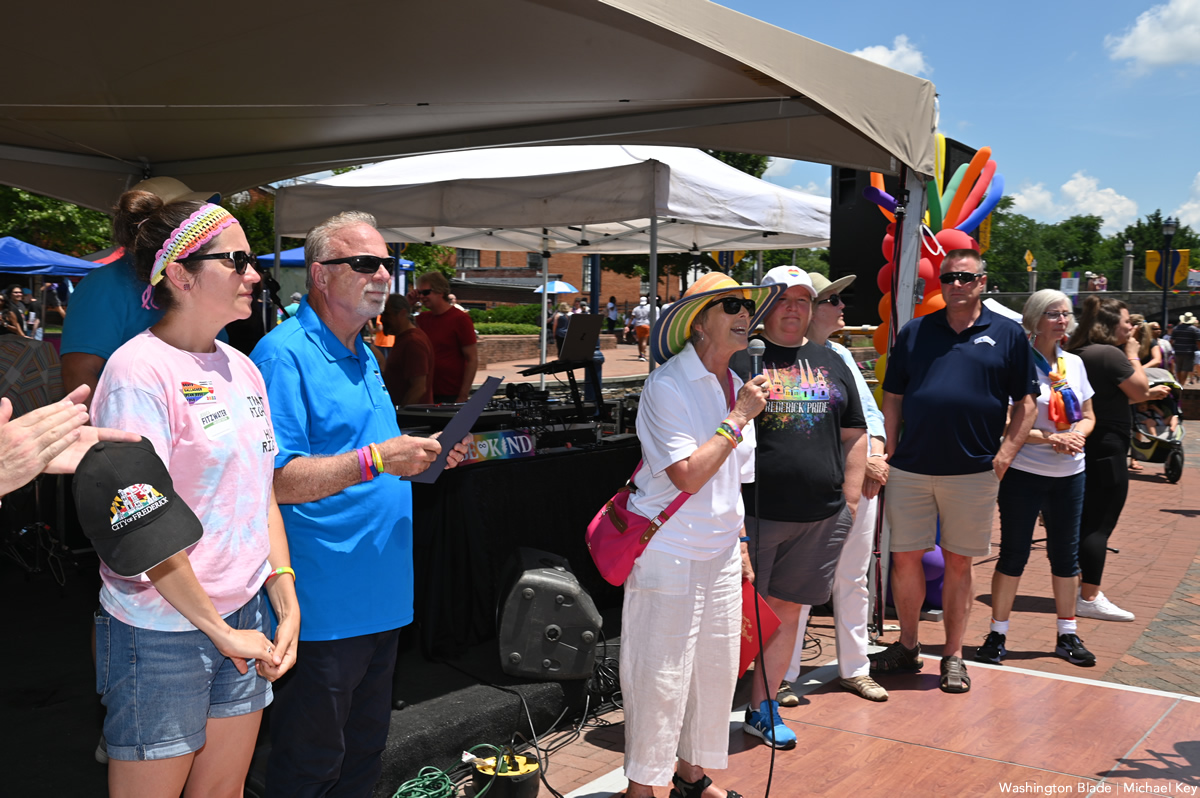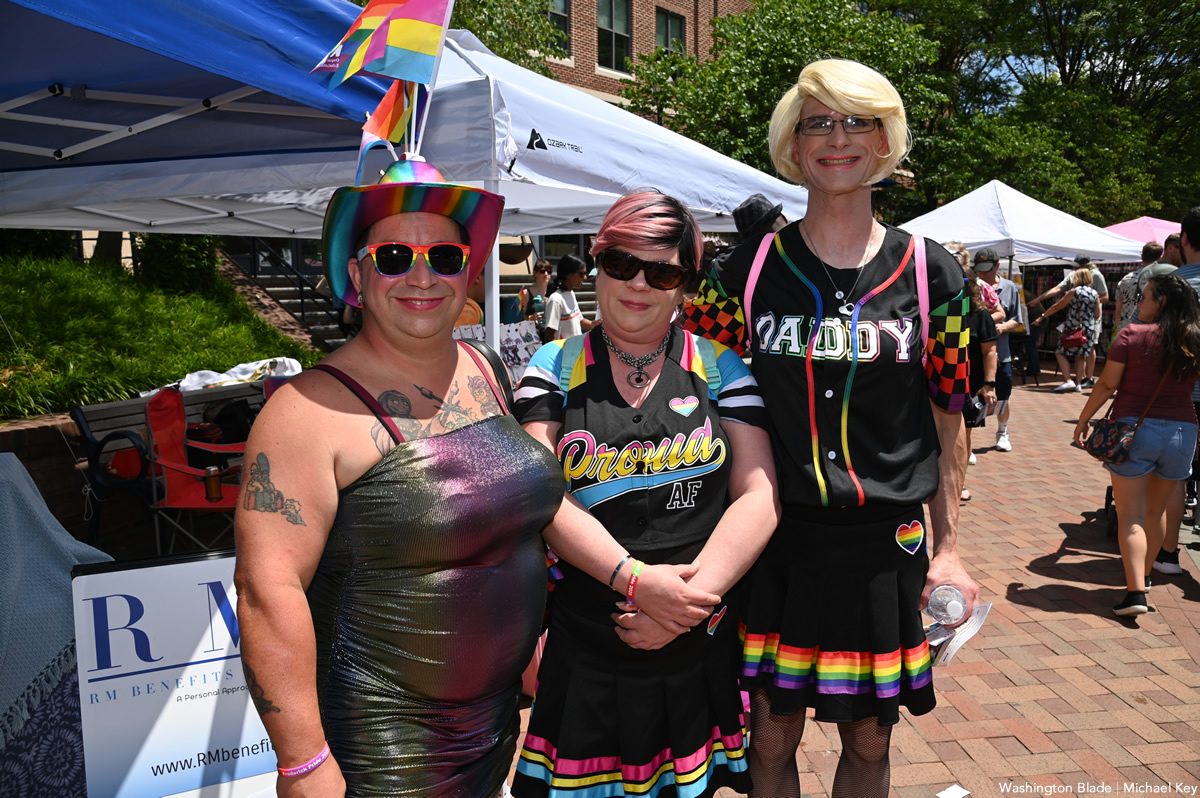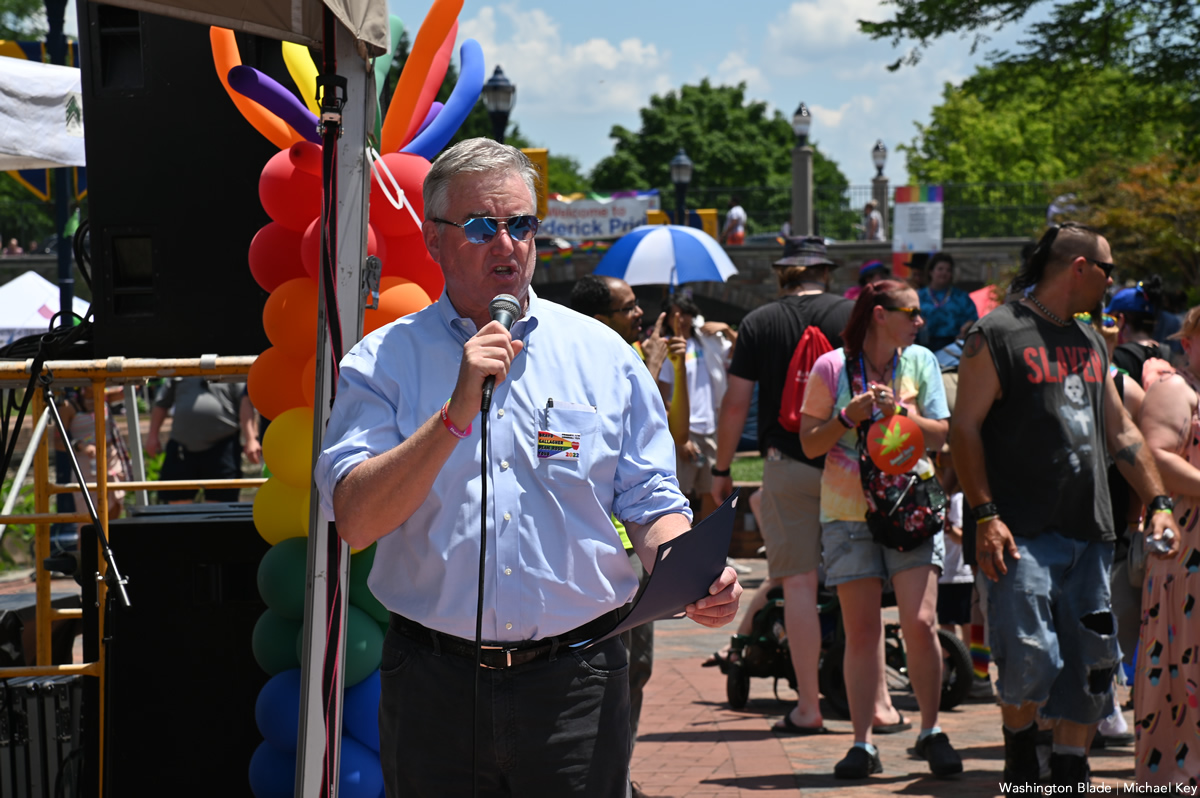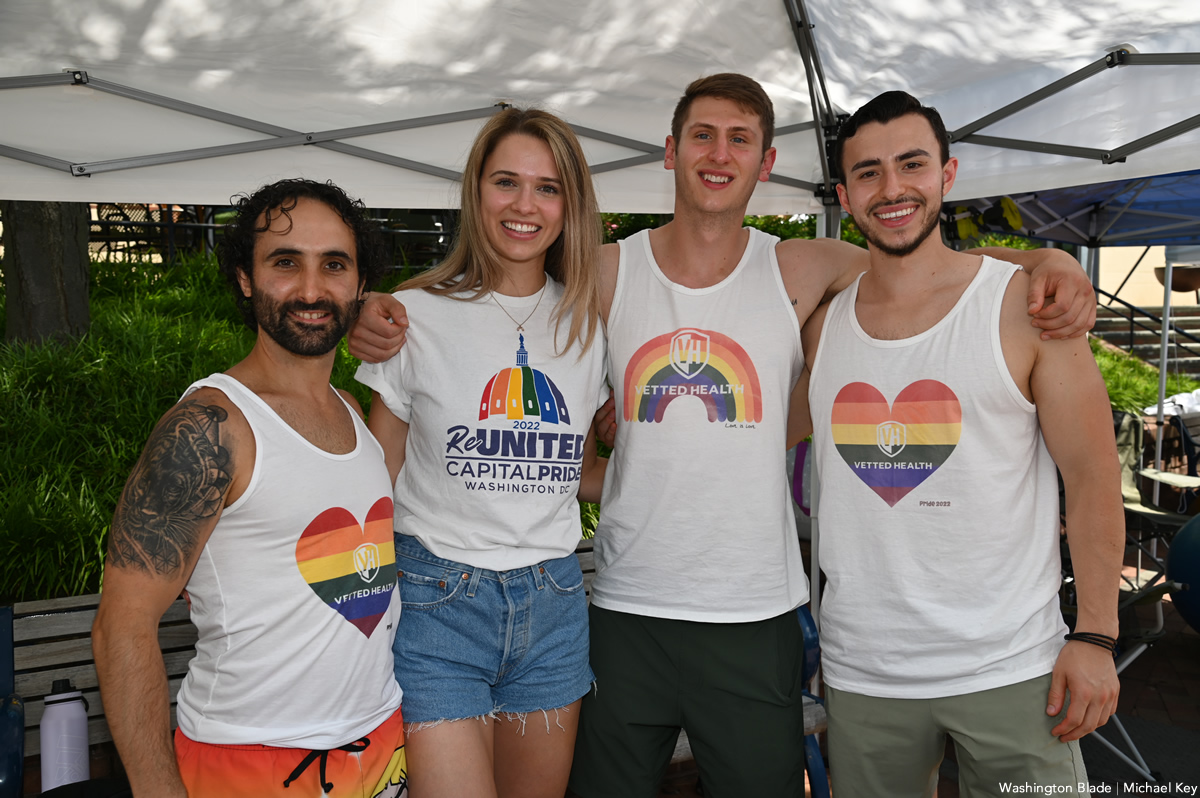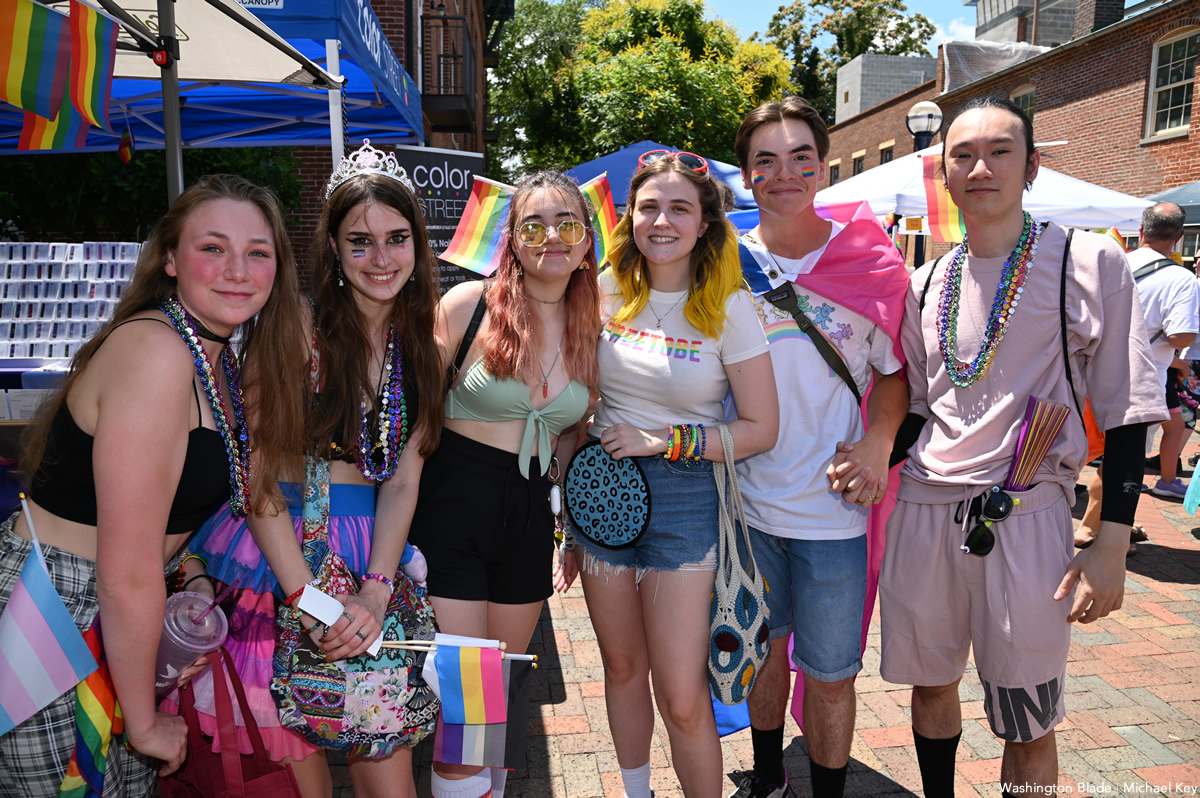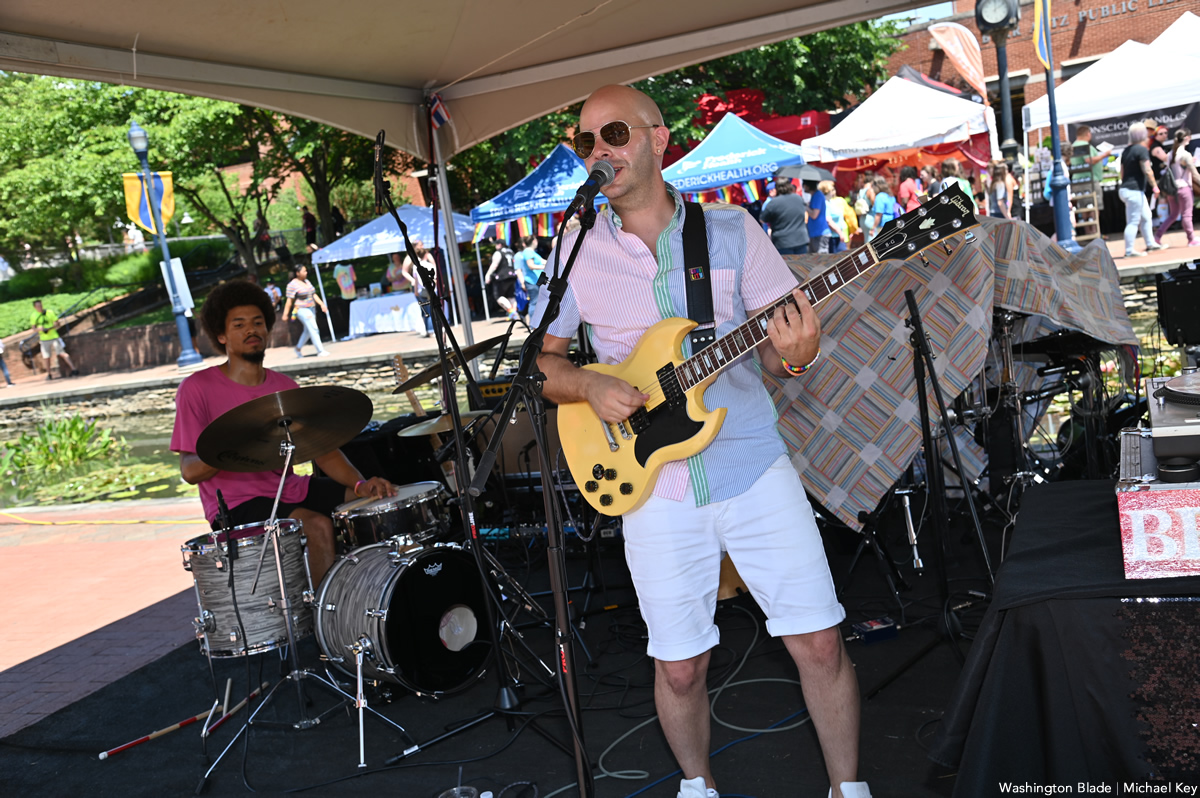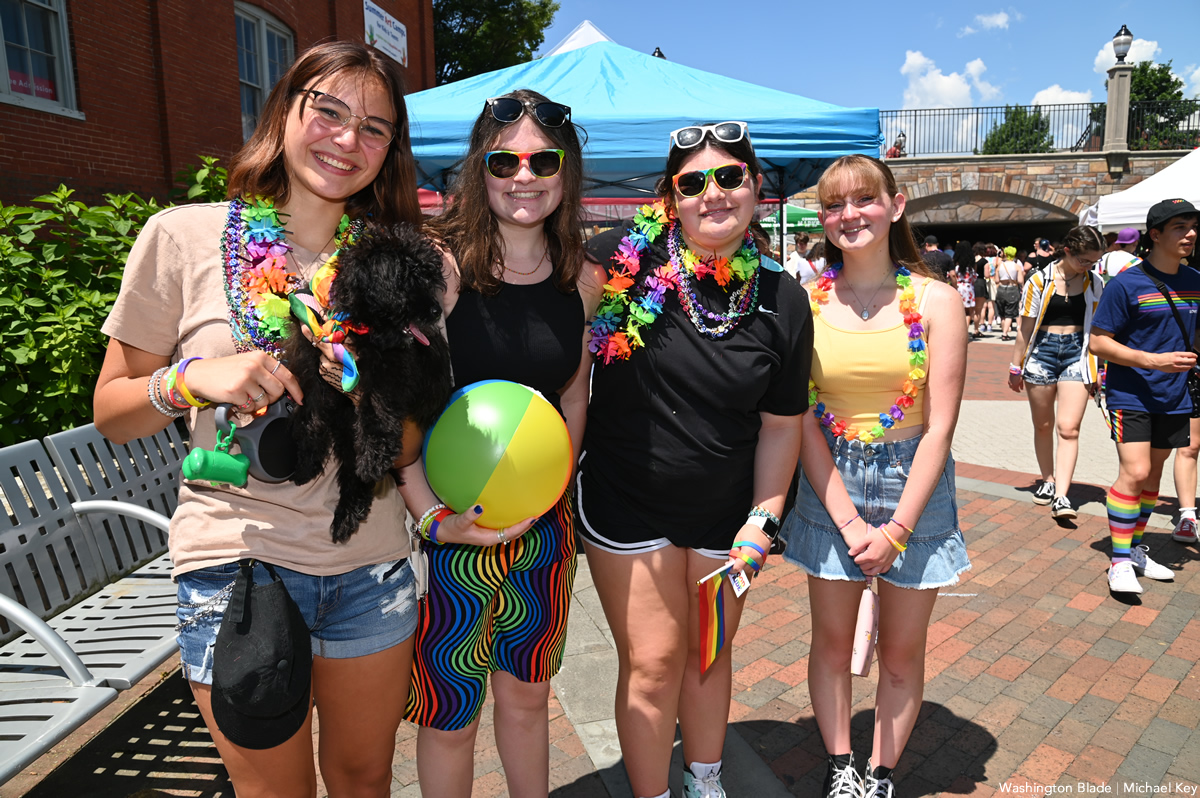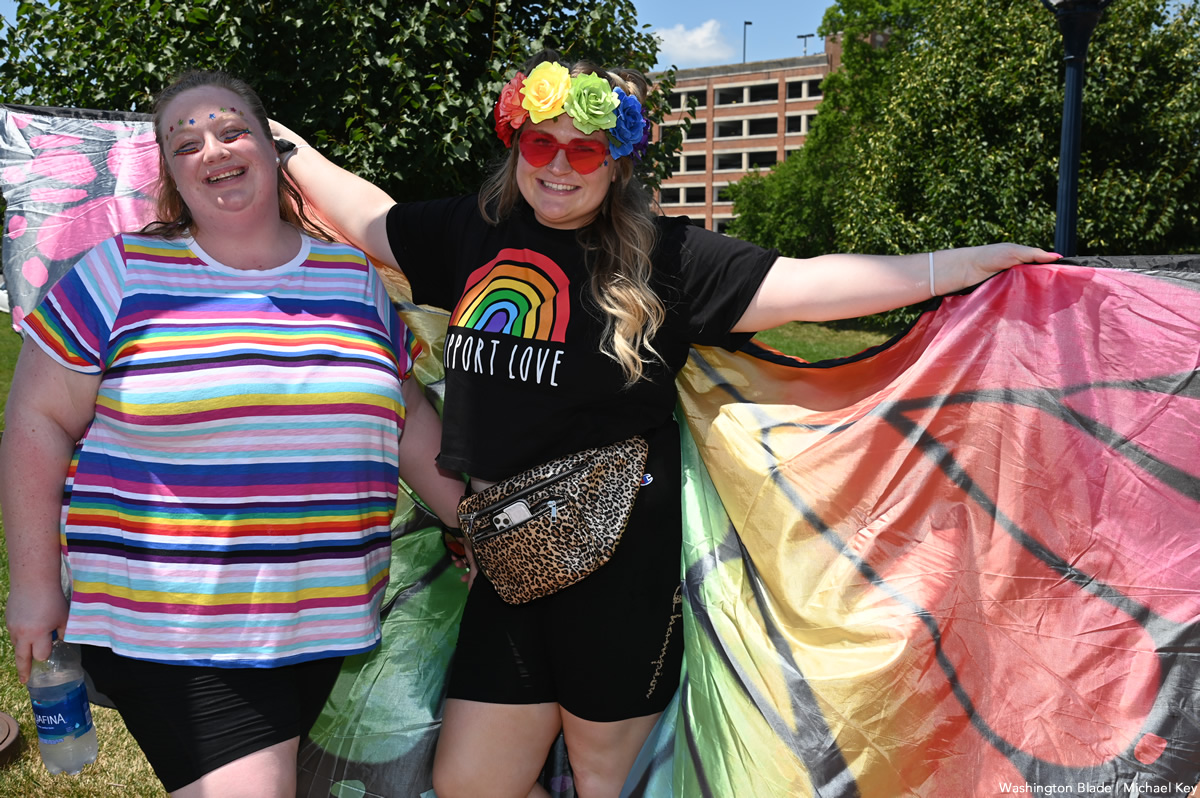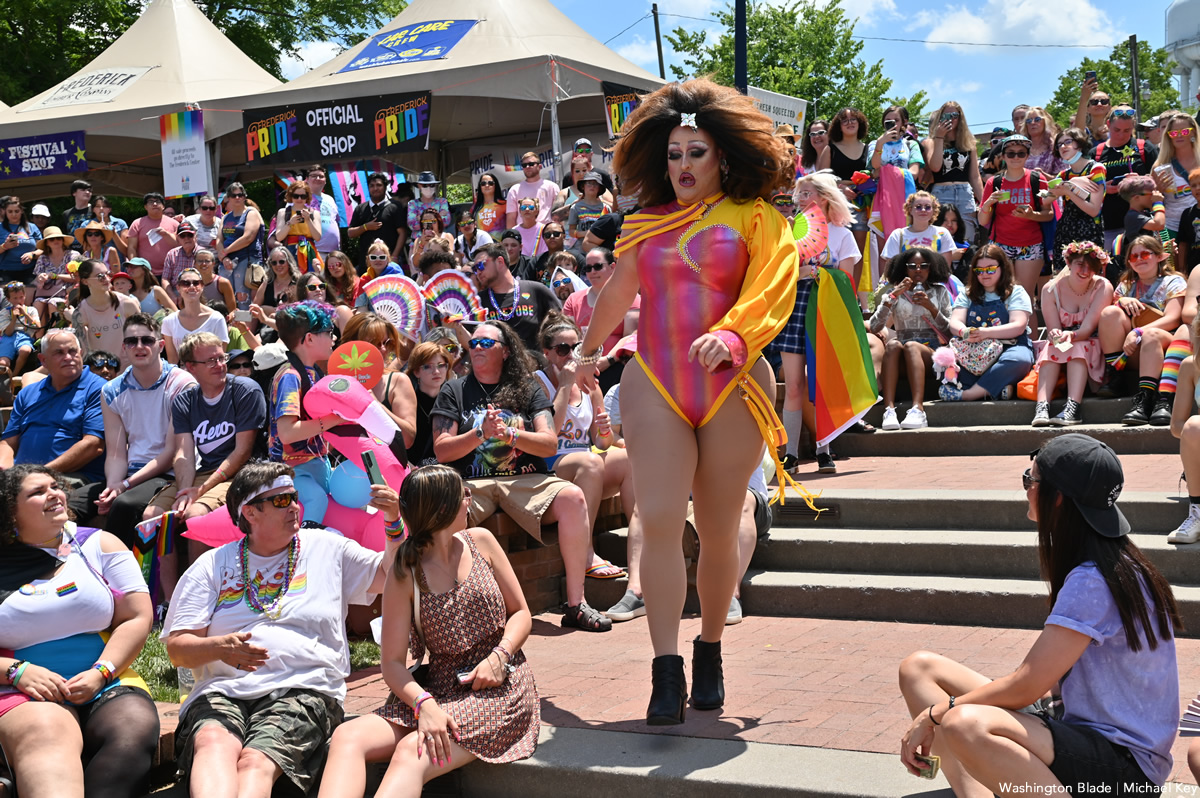 Rayceen Pendarvis hosts District of Pride Showcase
Mayor's Office celebrates resilience of D.C.'s LGBTQ community with night of entertainment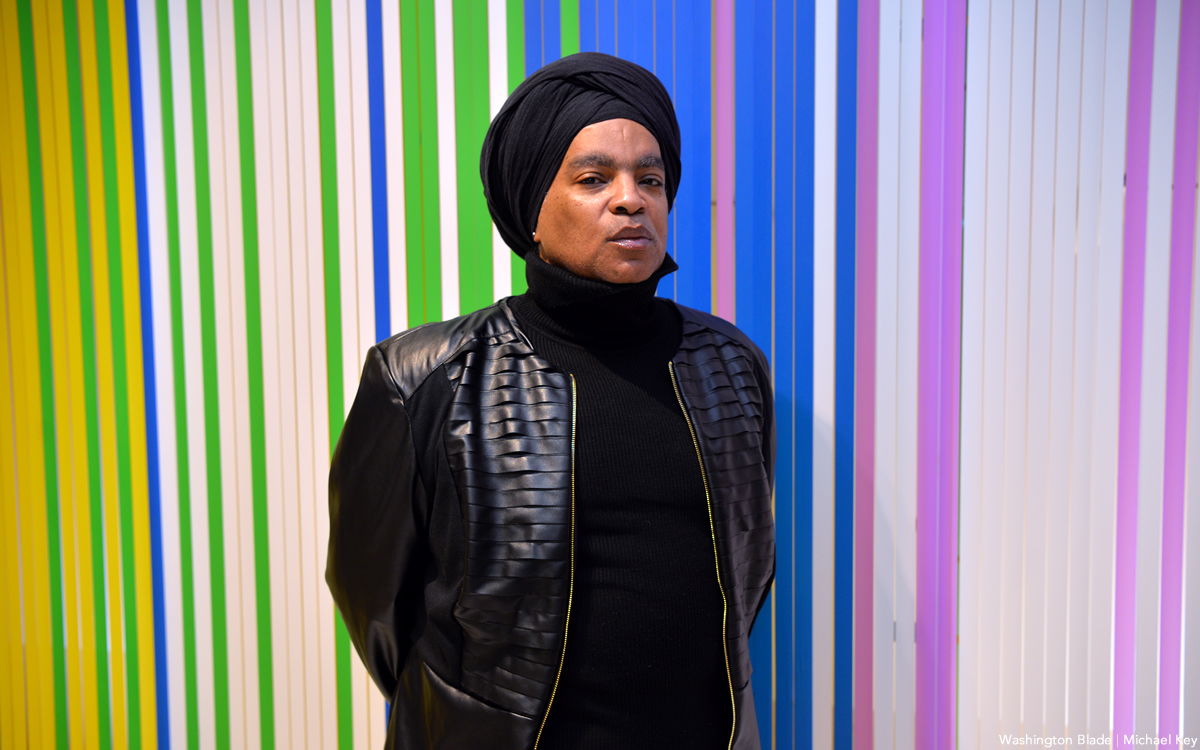 The Mayor's Office for LGBTQ Affairs will host "The District of Pride Showcase" on Thursday, June 30 at 7 p.m. at Lincoln Theatre.
This event is to celebrate the resilience of D.C.'s LGBTQ community with a night of entertainment and performances that will feature the diverse queer talent.
This event will be hosted by Rayceen Pendarvis, with announcer Krylios, featuring DJ Honey. There will also be a performance by "Real Housewives of Potomac" star Candiace.
This event is free and more details are available on Eventbrite. 
Mayor's office to celebrate older LGBTQ individuals
District of Pride: Seniors Brunch on Monday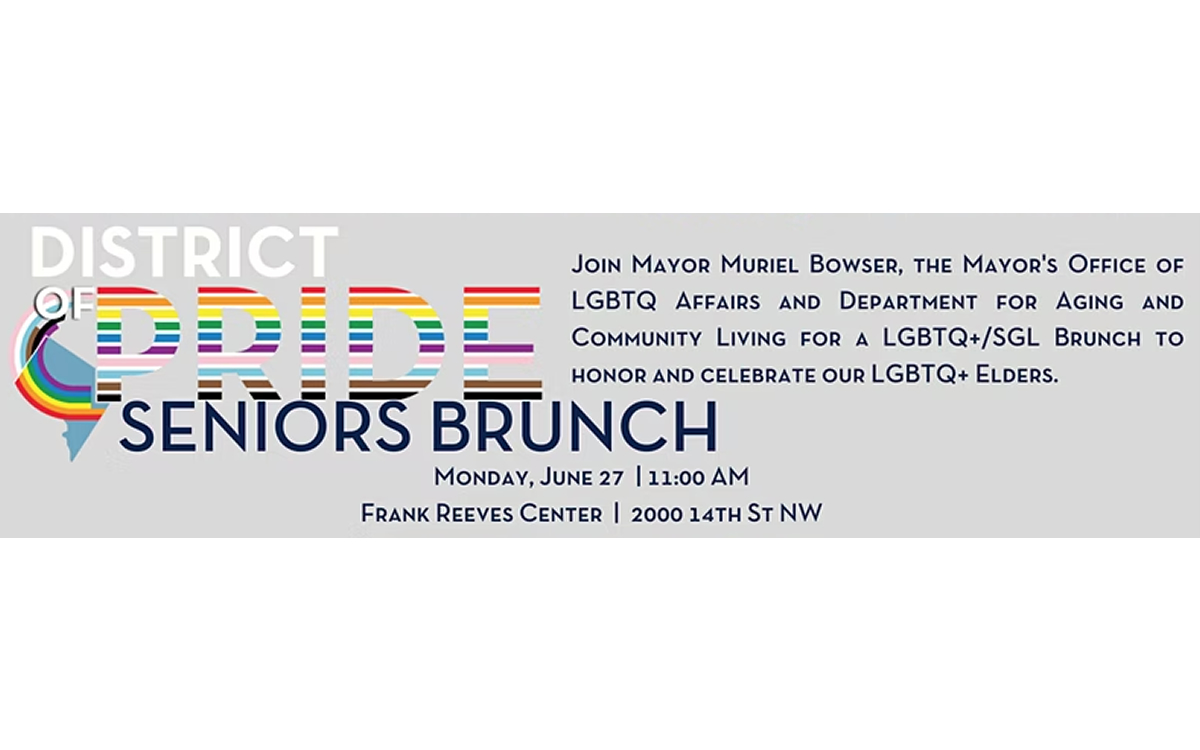 The Mayor's Office for LGBTQ Affairs will host "District of Pride: Seniors Brunch" on Monday, June 27 at 11 a.m. at Frank D. Reeves Center of Municipal Arts.
This event is a celebration of Pride and a "thank you" to the District's senior community members for their contributions to the LGBTQ+ community.
This event is free and more details are available on Eventbrite.