Queery: Len Hirsch
The Rainbow History Project honoree and Federal GLOBE founder answers 20 gay questions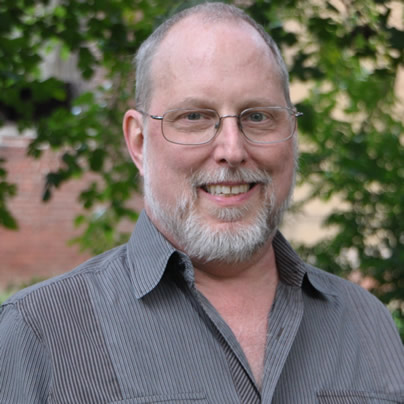 When Len Hirsch started at the Smithsonian in 1988 — he's now a senior policy adviser working on environmental policy issues — he was fine being out but soon realized that although the agency was one of the more welcoming in the federal government, there were still many dealing with issues of discrimination and harassment and a lot who were not comfortable being out.
He's being honored Thursday by the Rainbow History Project for his work founding Federal GLOBE: Gay, Lesbian, Bisexual, Transgender Employees of the Federal Government (fedglobe.org), a group that has worked since the late '80s to eliminate LGBT-based prejudice and discrimination in the federal government. Hirsch says it was one of several affinity groups that was formed about the same time or slightly before to address concerns of women and minorities.
One of their biggest victories was a 1997 executive order that removed sexual orientation as an issue of consideration in security clearances.
The Rainbow History Project's Pioneers Reception is Thursday at the Thurgood Marshall Center (1816 12th St., N.W.) in Washington. Hirsch is one of 10 being honored this year (rainbowhistory.org).
He says it's great to be recognized but notes there's a lot of work left to do.
"I'm extremely honored and thrilled," he says. "As a social scientist who studies social movements, there are always lots of good people doing lots of great things and only a few ever get any public acclaim. I was in a good place and a good time and did a lot of work but a lot of others did as well. My husband did so much too. He stuffed more envelopes than he'll ever get credit for."
Hirsch, a 57-year-old New York City native, spent time in California, Illinois and Florida before settling in Washington in 1985. He and husband Kristian Fauchald, a marine biologist, have been together nearly 30 years and live in D.C.
Hirsch enjoys politics, cooking, stained glass and dinner parties in his free time.
How long have you been out and who was the hardest person to tell? 
Define out. On my 18th birthday, my girlfriend (later wife) and I went to Marie's Crisis in New York. But when we split, the hardest to tell was myself. But I was quite convincing when I got around to it.
Who's your LGBT hero? 
Frank Kameny
What is Washington's best nightspot, past or present? 
Friends
Describe your dream wedding. 
My husband smiling. We had it — small, intimate, good friends, some colleagues, some family. Openly gay federal judge presiding. All legal. My dream honeymoon will happen when we can get full benefits.
What non-LGBT issue are you most passionate about? 
Environmentalism — loss of biodiversity and global change.
What historical outcome would you change? 
The crucifixion.
What's been the most memorable pop culture moment of your lifetime? 
Does the LGBT ball at Clinton's first inauguration count? If not, the 1987 LGBT March on Washington. Fourteen people crashed at our house (15 were there in the a.m.).
On what do you insist?
Equality, honesty, humor.
What was your last Facebook post or Tweet? 
Congratulating my cousin for his participation in the U.S. Olympians visit to the White House (he was coxswain of the eight-man team).
If your life were a book, what would the title be? 
"Without Boundaries"
If science discovered a way to change sexual orientation, what would you do? 
Give it to Kinsey 0 heterosexuals.
What do you believe in beyond the physical world? 
Nothing
What's your advice for LGBT movement leaders?
Listen well (and have a cocktail).
What would you walk across hot coals for? 
My husband. Peace.
What LGBT stereotype annoys you most? 
Trendiness. Like all stereotypes, there are enough trendoids around to give it some credence, but I hope more of us are interested in quality. Not that size doesn't matter, but that is for another time.
What's your favorite LGBT movie? 
"My Beautiful Laundrette"
What's the most overrated social custom? 
Reciprocity
What trophy or prize do you most covet? 
Nobel Prize
What do you wish you'd known at 18? 
That I didn't need to act straight.
Why Washington? 
Love, relationship and I am a policy wonk.
John Levengood releases anthem "Say Gay!" to protest discrimination
Slated to perform new song at 2022 Capital Pride Festival in June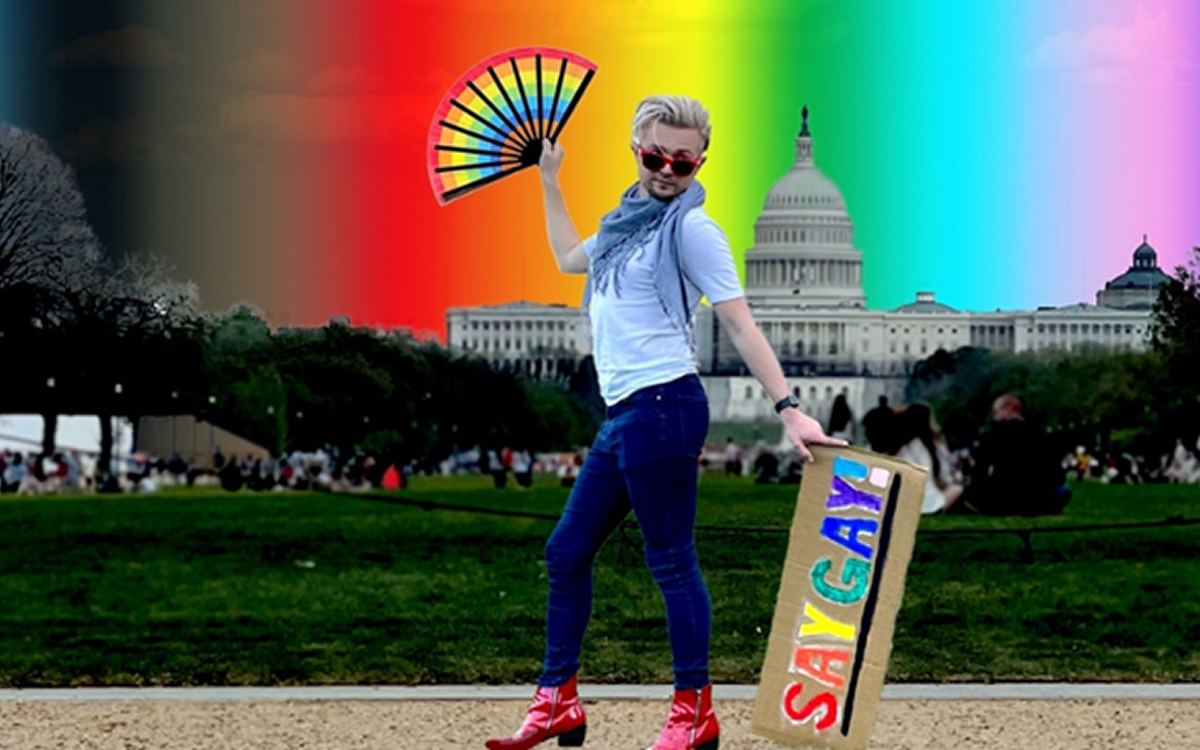 "Say gay! Say gay! Say gay!
"Say what? Say what?
"One little law won't shut us up!"
Slated for digital release this Friday, recording artist John Levengood's latest song "Say Gay!" confronts anti-LGBTQ legislation such as the "Don't Say Gay" law by encouraging others to "profess their queerness loudly, proudly, and never in the shadows," Levengood said in a press release shared with the Blade on Tuesday.
On June 12, Levengood is set to perform the song's live debut at the 2022 Capital Pride Festival in Washington, D.C., to streets teeming with community members, food trucks, and local vendors, according to the press release.
"The rise in oppressive legislation and proposals have many in the LGBTQ+ community alarmed," the press release says. Levengood "hopes this song can be used as a metaphorical weapon to blast holes in the argument that teaching children about acceptance and diversity is more appropriate at home than school."
The bill, enacted by the Florida Legislature earlier this year but not yet in force, would limit teachers' ability to teach LGBTQ topics in some school settings and obligate school officials to disclose students' sexual orientation and gender identity to their parents upon request.
A D.C. resident himself, Levengood currently works over the weekends as resident host and karaoke emcee at Freddie's Beach Bar in Arlington, Va., an LGBTQ bar and restaurant.
Levengood is no stranger to the music scene, in 2013 moving through multiple rounds of auditions for the third season of "The X Factor" before coming up short of formally appearing on the show, according to the release.
Growing up in the Shenandoah Valley of rural Virginia, the press release added that music has been an outlet for Levengood to express himself from an early age. The new song marks his seventh musical release.
10 LGBTQ events this week
It is Black LGBTQ Pride and Memorial Day Weekend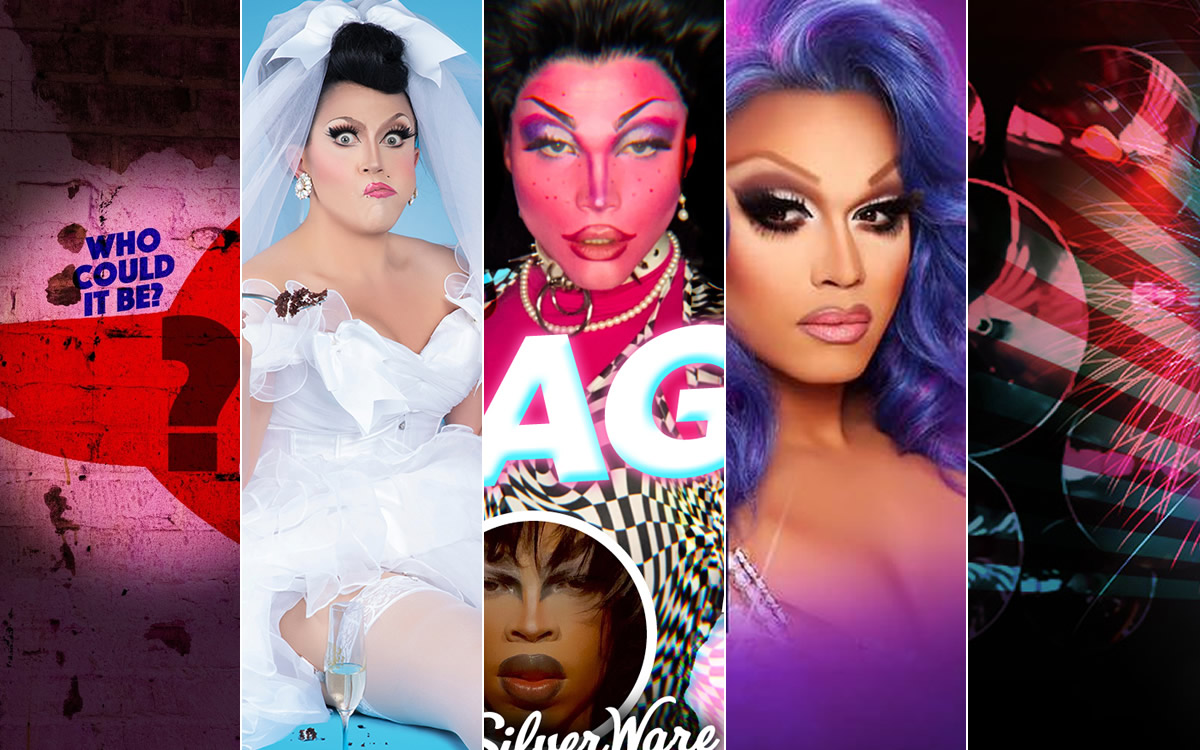 Below are our picks for some of the most fun and creative things to do this week in D.C. that are of special interest to the LGBTQ community.
BenDeLaCreme "Ready to be Committed"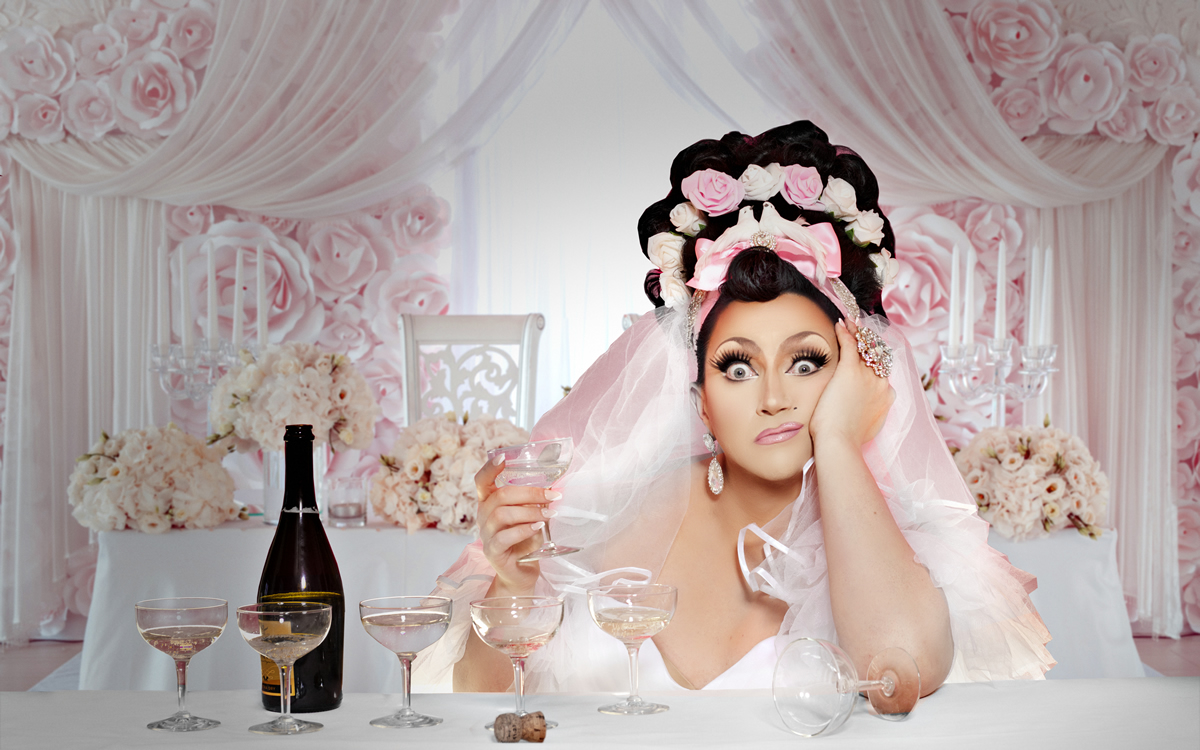 Monday, May 23
7 p.m.
9:30 Club
815 V Street, N.W.
$45
Facebook | Website | Ticketmaster
"RuPaul's Drag Race" alumni BenDeLaCreme performs "Ready to be Committed" at the 9:30 Club Monday. Doors open at 7 p.m. Seating is first come, first serve.
Mystery Reveal Party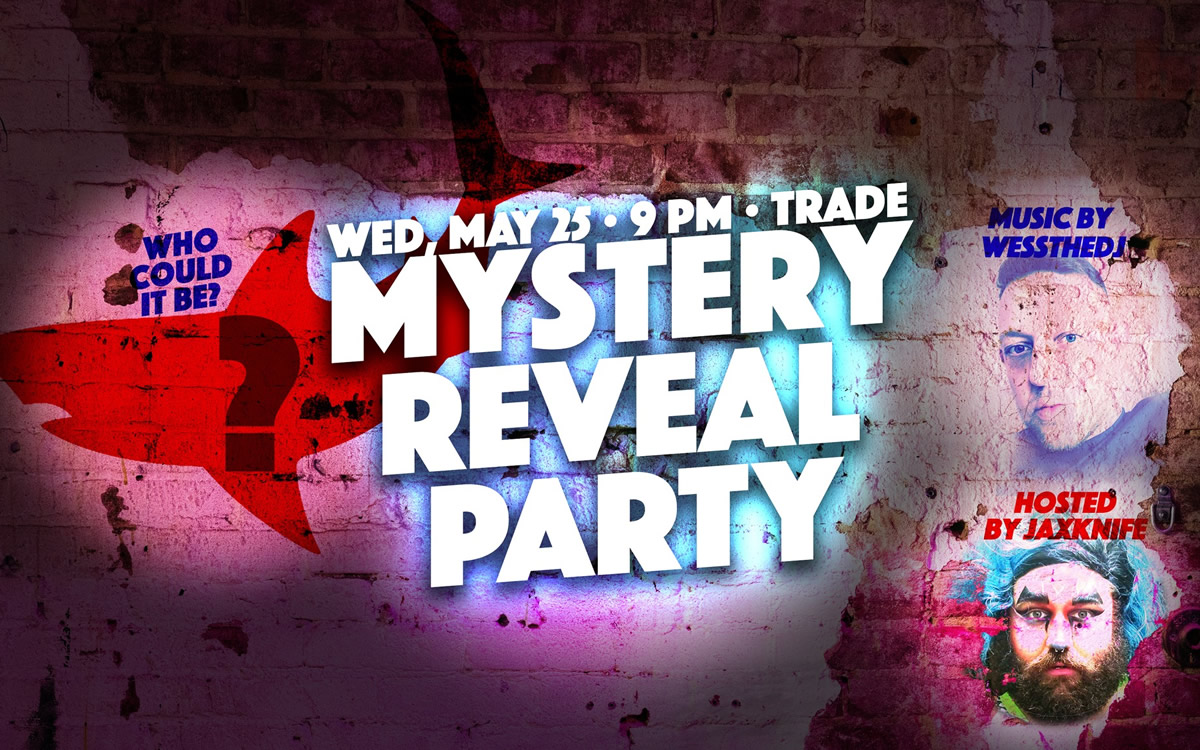 Wednesday, May 25
9 p.m.
Trade
1410 14th Street, N.W.
Facebook
Meet the mystery guest at a mystery reveal party hosted by Jaxknife on Wednesday. Mystery drink specials include $3 shots and $7 beer/shot combos.
Black, Gay and Thriving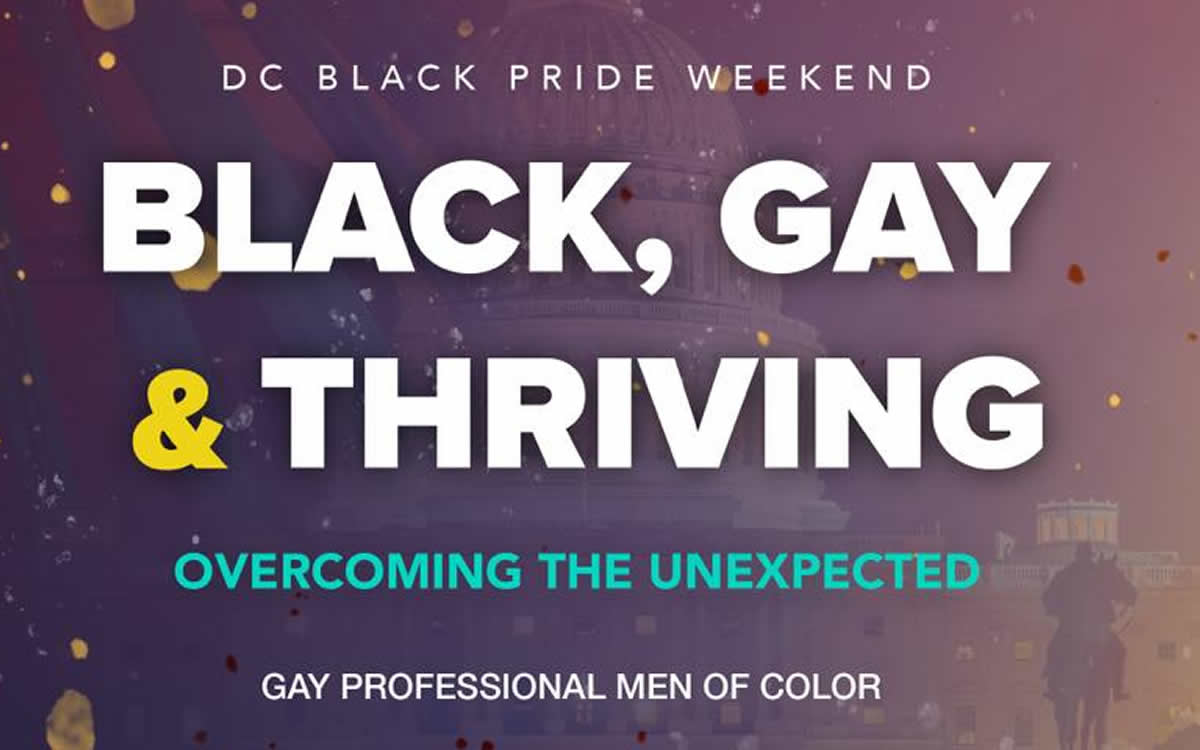 Thursday, May 26
5:30 p.m.
ANC 5D Community Meeting Room
371 Morse Street, N.E.
Facebook | Eventbrite
Gay Professional Men of Color (GPMC) holds a networking event on Thursday at the beginning of Black Pride Weekend in D.C.
LGBTQ+ Evening Out in Del Ray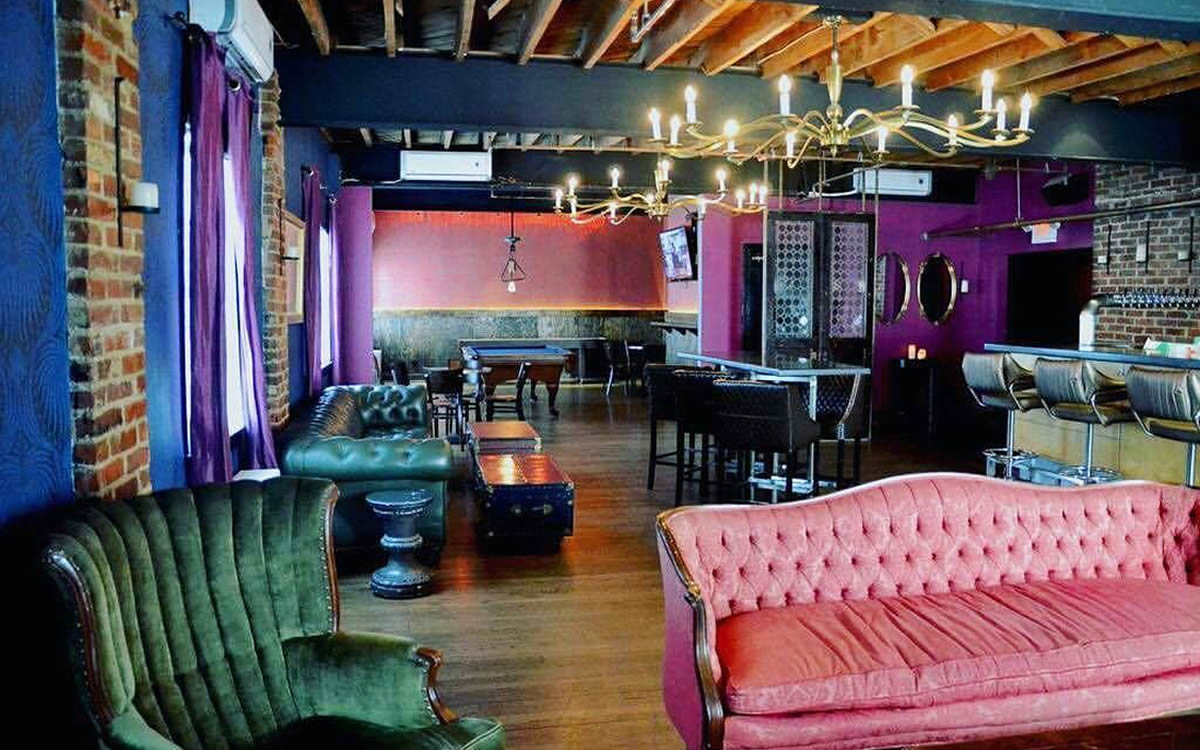 Thursday, May 26
7-10 p.m.
Bar No. 9 Lounge at the Evening Star
2000 Mt Vernon Avenue
Alexandria, Va.
Facebook | Eventbrite
Join a free gathering and make some new friends at the Bar No. 9 Lounge (upstairs) in the Del Ray neighborhood of Alexandria, Va. on Thursday.
Trans Agenda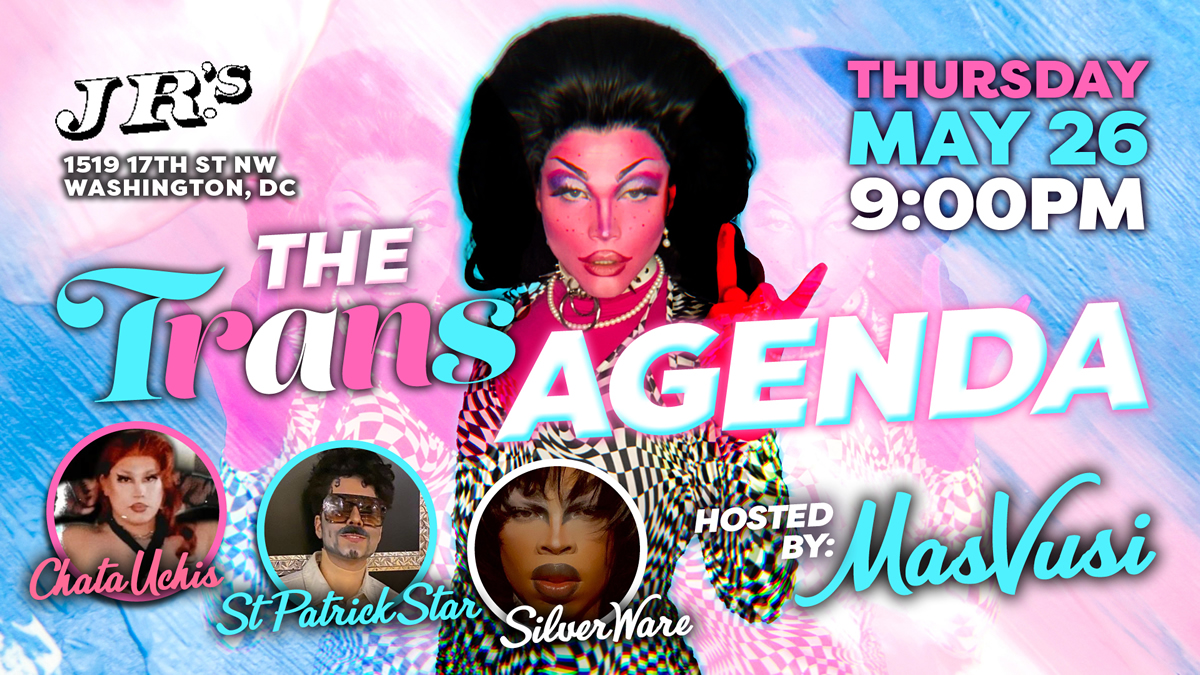 Thursday, May 26
9 p.m.
JR.'s
1519 17th Street, N.W.
Facebook
A show featuring all trans performers at JR.'s includes host MasVusi, Silver Ware, Chata Uchis and St. Patrick Star.
RuPaul's Drag Race British Invasion Tour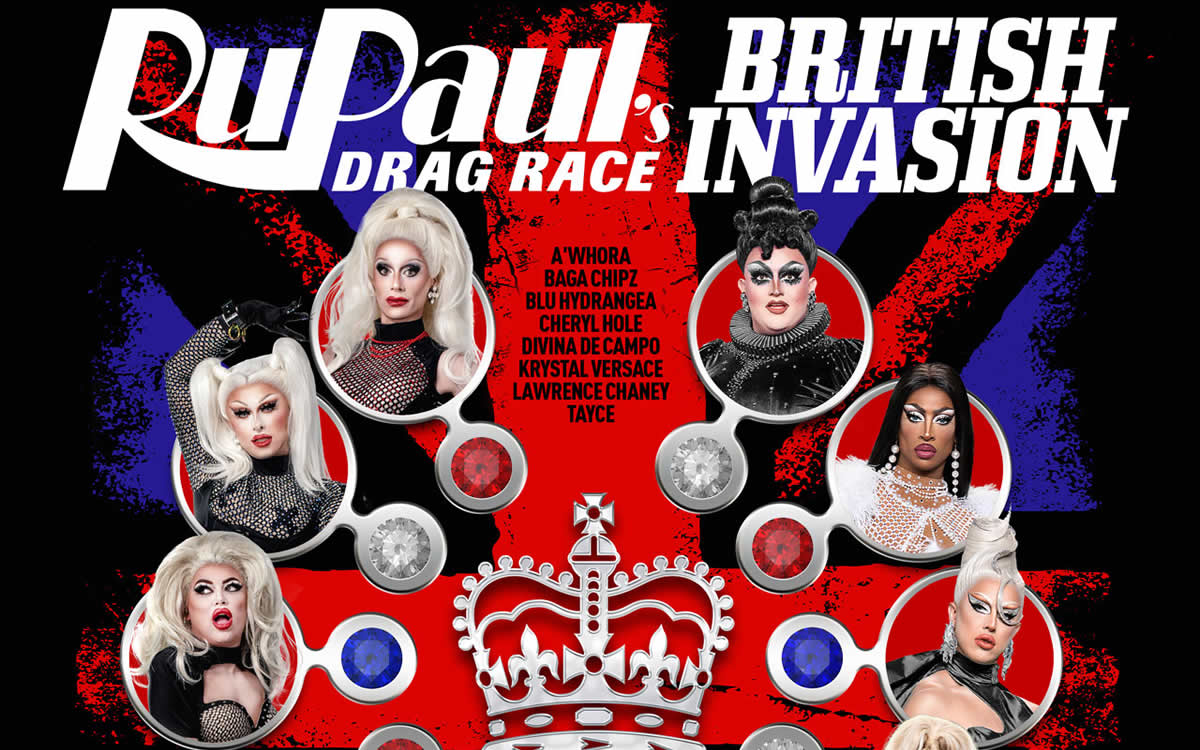 Friday, May 27
8 p.m.
Warner Theatre
513 13th Street, N.W.
$45-$153
Facebook | Live Nation
See the queens of RuPaul's Drag Race U.K. as the British Invasion Tour makes its Washington, D.C. stop at the Warner Theatre on Friday.
GLOW/CRAZY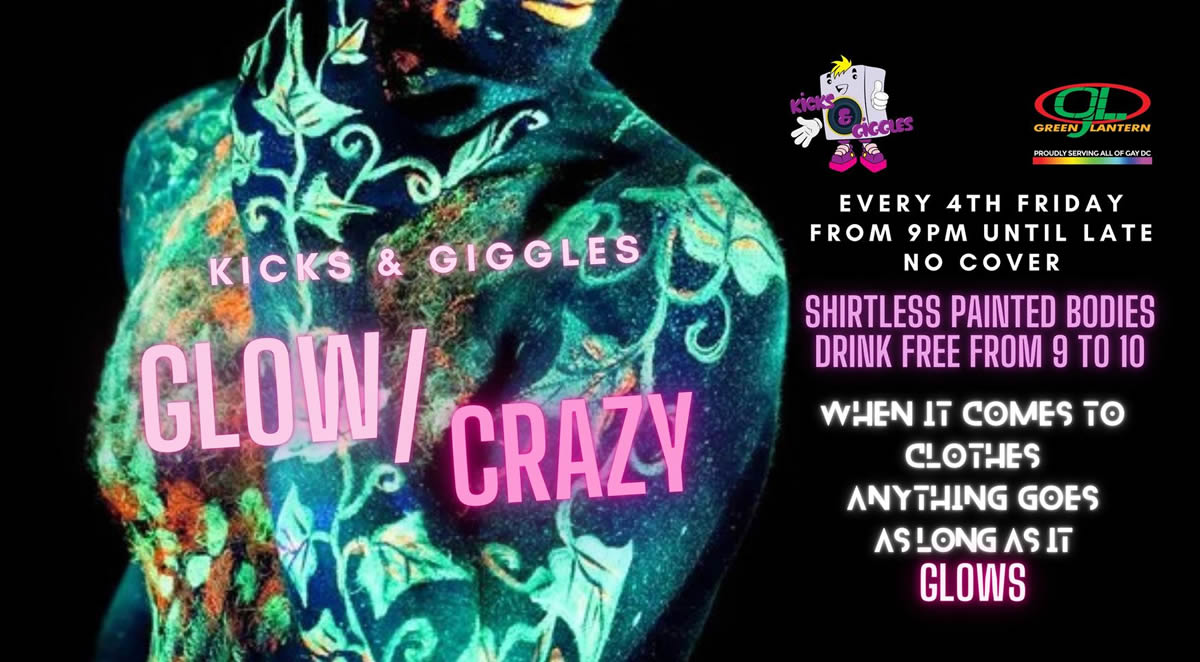 Friday, May 27
9 p.m.
Green Lantern
1335 Green Court, N.W.
no cover
Facebook
Enjoy a Kicks & Giggles dance party at the Green Lantern complete with DJs and glow paint. From 9 to 10 p.m., if you're wearing body paint on your chest or back, you drink for free!
Anything But Clothes Party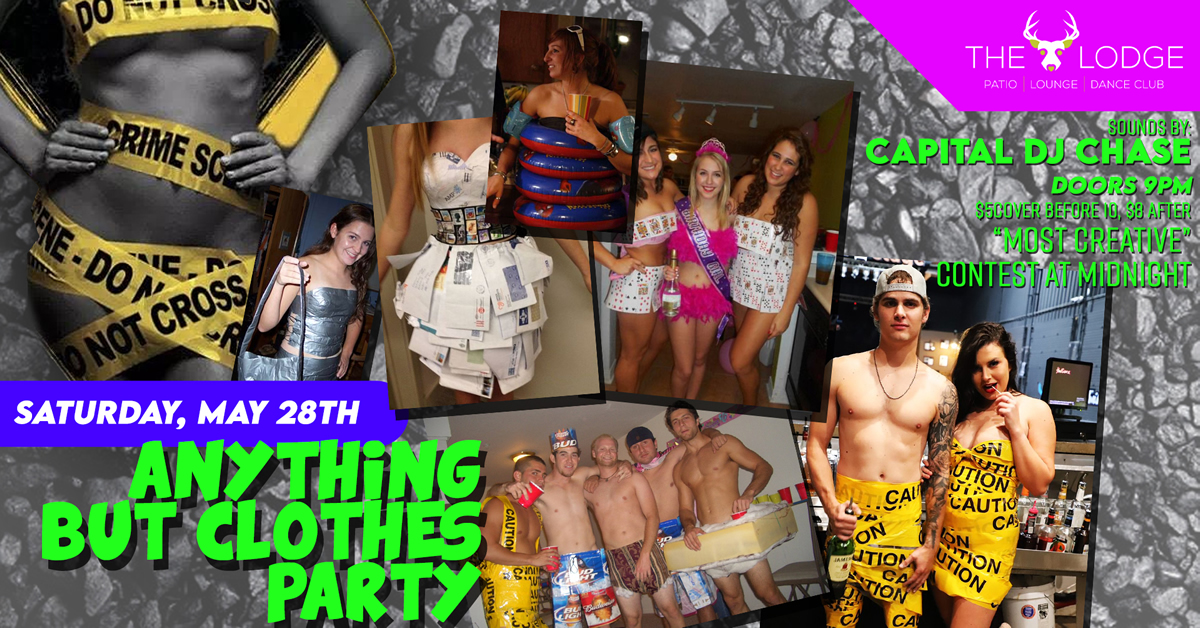 Saturday, May 28
9 p.m.
The Lodge
21614 National Pike
Boonsboro, Md.
$5 cover before 10 p.m. / $8 cover after 10 p.m.
Facebook
Join Capital DJ Chase for the "Anything But Clothes Party" at The Lodge on Saturday. There will be a most creative outfit (not clothes) contest at midnight.
Black Pride Brunch & Babes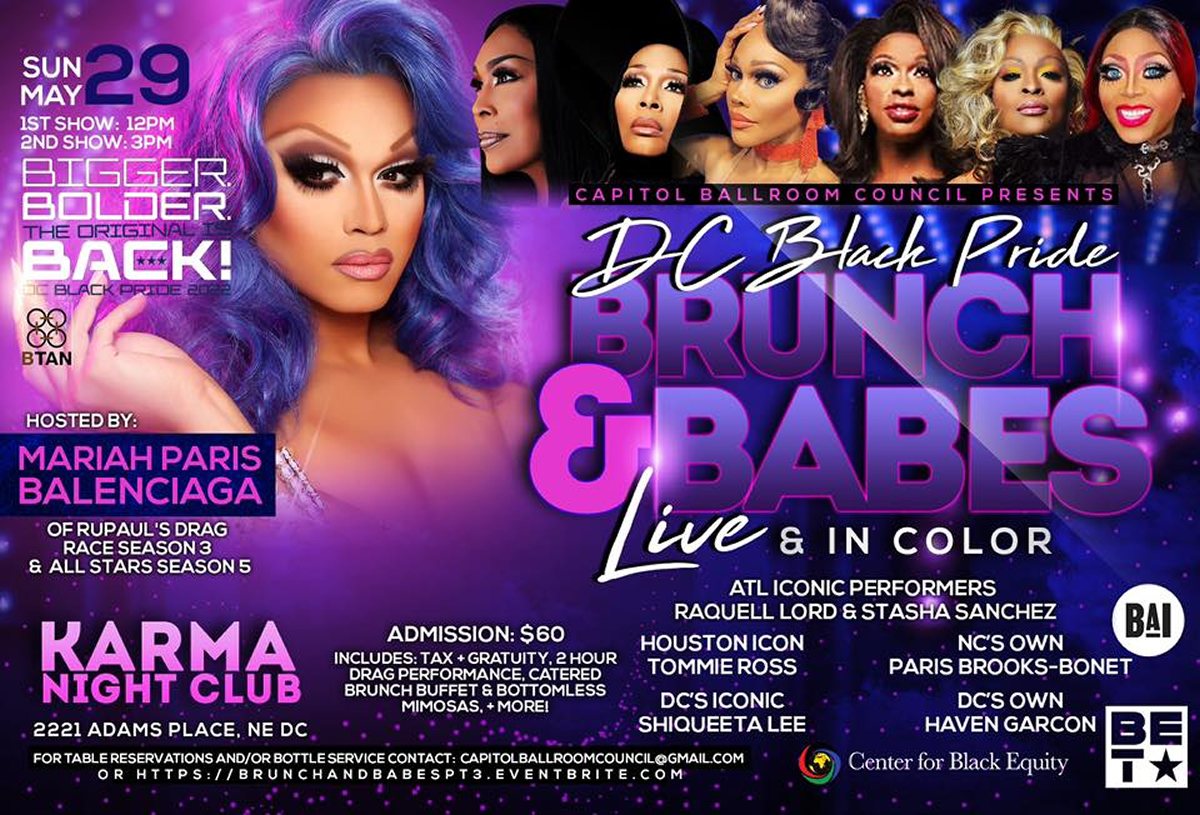 Sunday, May 29
11:30 a.m.-6 p.m.
Karma Night Club
2221 Adams Place, N.E.
$60
Facebook
Celebrate Black Pride with the Capitol Ballroom Council at a ballroom performance with a catered brunch buffet and bottomless memosas- Sunday, May 29, 11:30 a.m.-6 p.m. Black Pride Brunch & Babes at Karma Night Club.
Flashy Memorial Day Weekend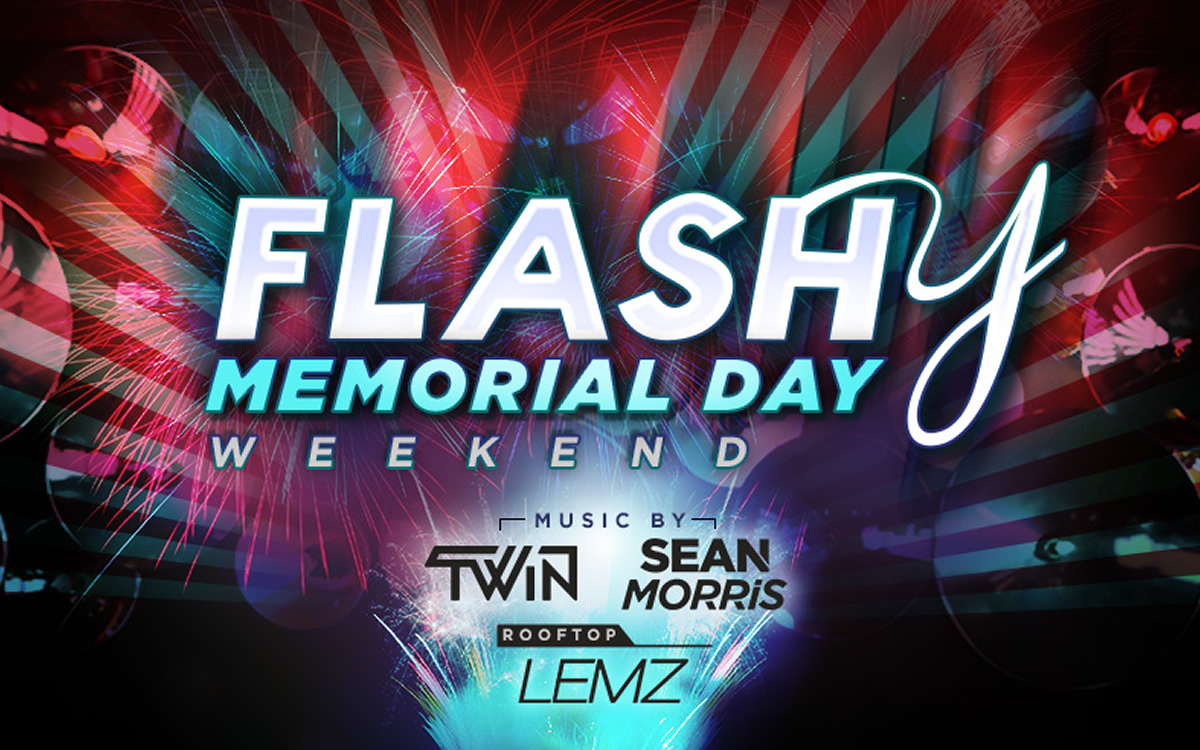 Sunday, May 29
10 p.m.-5 a.m.
Flash
645 Florida Avenue, N.W.
$30 advance / $40 door
Facebook | Eventbrite
Celebrate Memorial Day Weekend Sunday night into the wee hours of the morning at Flash. Music by DJ Twin, DJ Sean Morris and DJ Lemz.
If you would like to let us know about an upcoming event, email [email protected] with details.
PHOTOS: Summer Kickoff Party
Washington Blade holds annual event at The Pines in Rehoboth Beach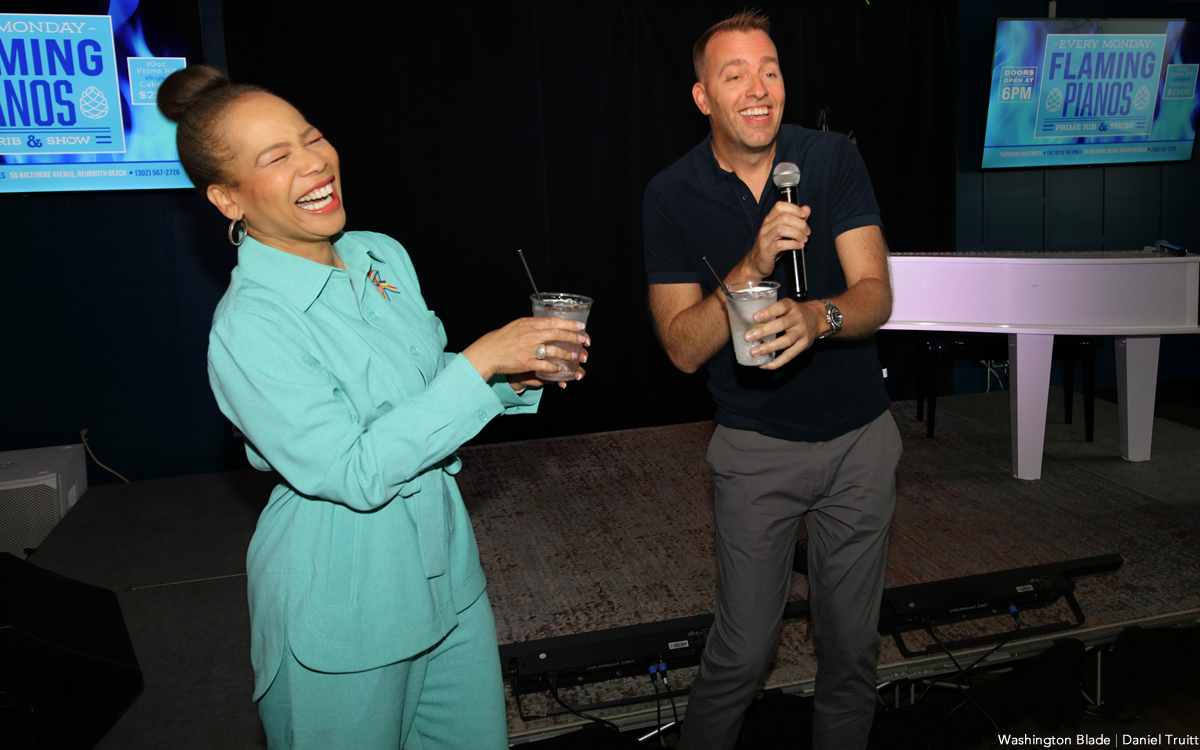 The Washington Blade held its 15th annual Summer Kickoff Party at The Pines in Rehoboth Beach, Del. on Friday, May 20 with special guest Congresswoman Lisa Blunt Rochester (D-Del.).
(Washington Blade photos by Daniel Truitt)