Rehoboth avoids major damage from Sandy
'We dodged the bullet here'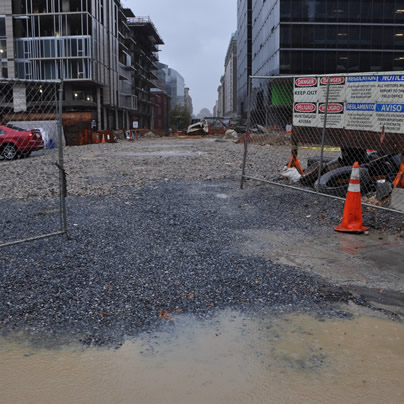 The devastation unleashed by Hurricane Sandy along the Atlantic coast between Virginia and New York bypassed Rehoboth Beach on Monday, generating a collective sigh of relief from residents and businesses in the Delaware resort town that's popular with the LGBT community in the D.C. and Baltimore area.
"We're very, very fortunate down here in Rehoboth Beach," the town's police chief, Keith Banks, told the Blade on Tuesday.
"What we have is minor debris and some trees down," said Banks. "We've got sand across the boardwalk, sand in the roadways, and some sand erosion and breaches in some of the dune areas. Some gutters were off and some shingles were down," he said. "But overall, we made out very well."
Banks said Rehoboth Mayor Sam Cooper lifted an evacuation order requiring all businesses to close and all residents in the downtown area to leave as the storm approached.
He said he was aware of no damage to homes or businesses on Baltimore Avenue on the second block beyond the boardwalk, where the LGBT community center Camp Rehoboth, the Proud LGBT bookstore and two gay bars are located.
Gay Democratic activist Peter Schott, who lives just outside the Rehoboth town limits, concurred with Banks' assessment. He said he ventured out early Tuesday evening.
"I was surprised about how little damage there was while driving around," said Schott. "Businesses were open and people were out. We dodged the bullet here."
Schott said the electric power went out in his neighborhood for about nine hours on Monday night.
In D.C., Sandy brought heavy rain and sustained winds and closed schools and the federal government. Minor damage was reported but nothing compared to the deluge that hit New York. The New York Stock Exchange closed for two days and schools remained closed as of Wednesday. Sandy also caused widespread damage to New York's gay-popular Fire Island.
The National Weather Service reported seven homes in Davis Park, which is Fire Island's easternmost community, washed out to sea during high tide on Monday night. A firefighter in Ocean Beach, a village with roughly 150 year-round residents to the west of the gay resorts of Cherry Grove and Fire Island Pines, told the Washington Blade the storm damaged or destroyed up to 40 oceanfront homes.
Additional reporting by Michael K. Lavers.
DC Front Runners Pride 5K to take place as scheduled
Air quality improved overnight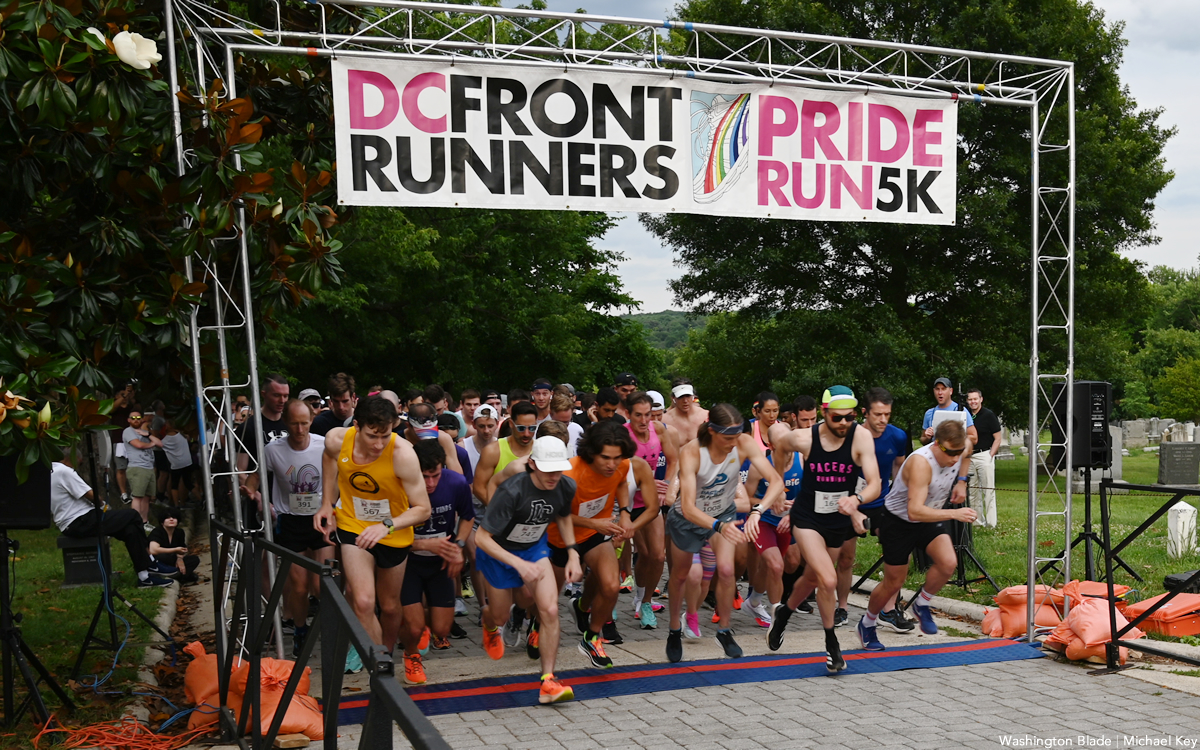 The D.C. Front Runners' annual Pride Run 5K will take place as scheduled at Congressional Cemetery on Friday.
The Blade Foundation, SMYAL, the Wanda Alston Foundation, Team DC, Teens Run DC, Pride 365 and Ainsley's Angels of America are among the race's beneficiaries. Wegmans, Shake Shack, Knead Hospitality and Design, Choice Hotels and Capital One Café are among the sponsors.
Rooftop Pool Party postponed
Capital Pride Alliance moves official event to June 22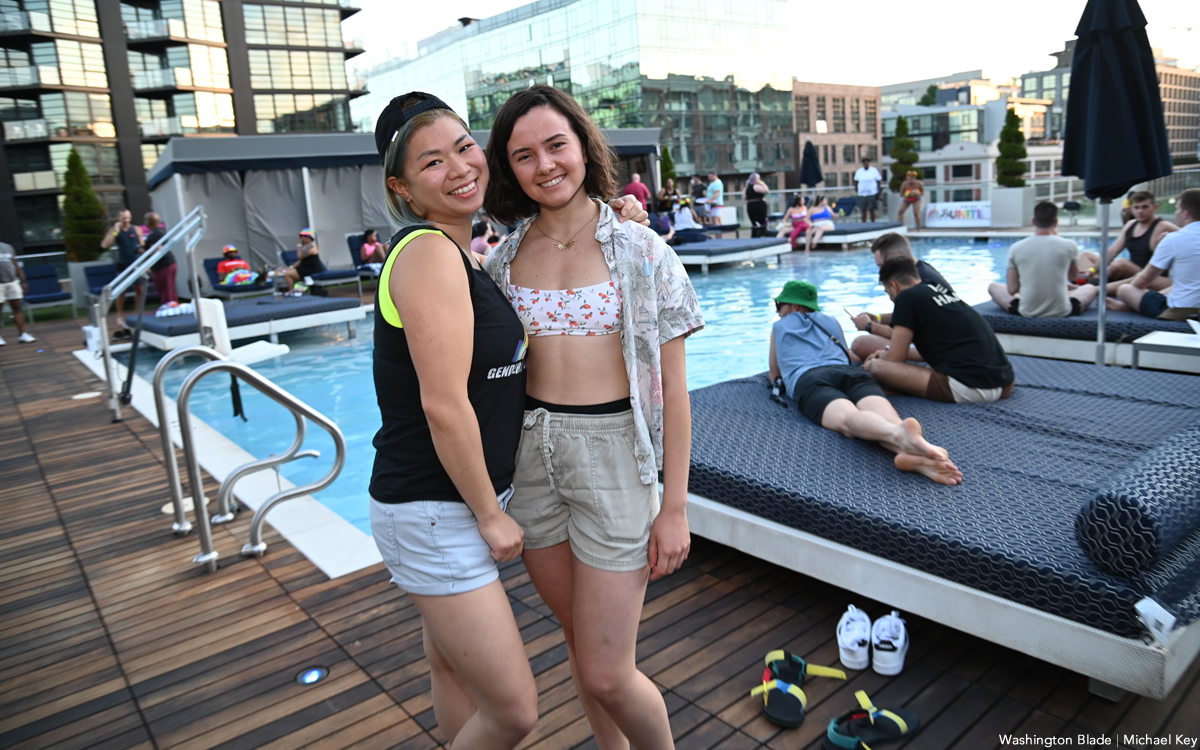 The Capital Pride Rooftop Pool Party, originally scheduled to begin at 8 p.m. tonight, has been postponed until Thursday, June 22, according to a statement released by the Capital Pride Alliance on Instagram. This action comes amid an international climate event created by the Canadian wildfire that has resulted locally in poor air quality and a haze around the region.
The Capital Pride Alliance Instagram account posted, "As with all concerns regarding health and safety issues, the Capital Pride Alliance will closely monitor the air quality situation resulting from Canadian wildfire smoke and take necessary precautions in consultation with our partners in the DC government."
"What does this mean for the pool party?" a question one private Instagram account user posed in the comment section.
"Important Update:" A representative of the Capital Pride Alliance responded through the group's official Instagram account. "Tonight's Capital Pride RoofTop Pool Party at VIDA The Yards is being postponed until Thursday, June 22 at 8:00 pm, due to the current air-quality situation resulting from the Canadian wildfires smoke. Please note that this postponement only applies to today's event."
The Capital Pride Alliance has yet to cancel or postpone any further events.
The White House earlier today rescheduled a large outdoor Pride reception planned for this evening to Saturday.
White House postpones Pride event due to wildfire smoke
Thousands expected for celebration bumped to Saturday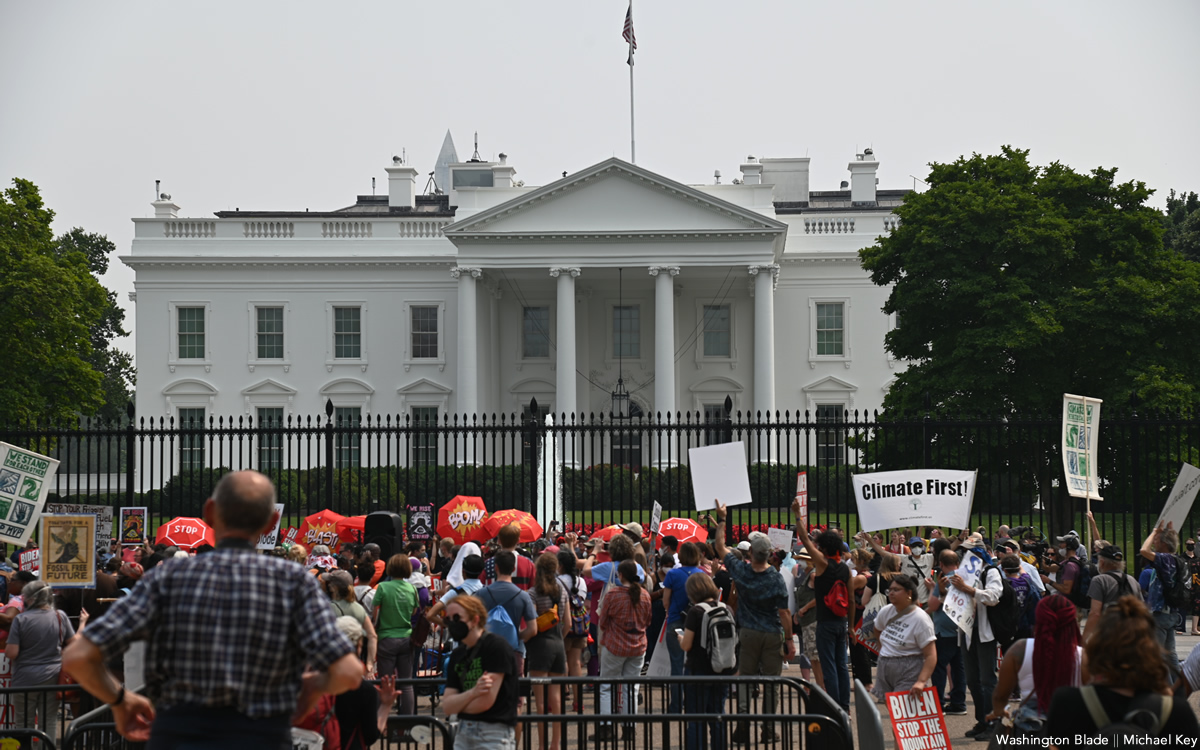 The White House announced Thursday that a Pride event scheduled for this evening has been postponed to Saturday due to the lingering Canadian wildfire smoke.
The smoke has enveloped D.C. in a dangerous haze that triggered a "purple alert" on Thursday, considered worse than a "red alert."
The event, expected to draw thousands of invited LGBTQ advocates and supporters to D.C., has been rescheduled for 1 p.m. on Saturday on the South Lawn of the White House, the same day as D.C.'s Capital Pride Parade, which kicks off at 3 p.m., and Pride on the Pier celebration, which starts at 2 p.m.