Gay Del. candidates poised to make history
Andy Staton and Marie Mayor could become first out candidates elected to the state legislature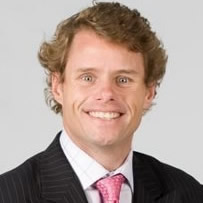 A Rehoboth Beach realtor seeking to become the first openly gay man elected to the Delaware legislature remains hopeful he will make history on Election Day.
"People are responding overwhelmingly," Andy Staton told the Washington Blade, referring to his campaign's television advertisements that detail what he described as an action plan to preserve southern Delaware's quality of life.
O'MALLEY: MARYLAND MARRIAGE CAMPAIGN 'IN GOOD SHAPE'
Staton told the Blade 100 volunteers have signed up to work with his campaign over the last several weeks. Forty people also attended a recent brunch with Staton. "It's been absolutely amazing."
Staton on Nov. 6 will square off against Republican Ernie Lopez to represent the new 6th Senate District that includes Dewey Beach, Rehoboth Beach, Lewes and Milton. The Rehoboth Beach realtor easily defeated former Dewey Beach Mayor Bob Frederick and former congressional candidate Mike Miller in last month's Democratic primary.
Governor Jack Markell, state Attorney General Beau Biden, U.S. Sens. Chris Coons and Tom Carper and House Majority Leader Pete Schwartzkopf (D-Rehoboth Beach) are among the Delaware officials who have endorsed Staton. The Barbara Gittings Delaware Stonewall Democrats and the Victory Fund have also backed his campaign.
WHERE ARE YOU WATCHING ELECTION NIGHT?
Staton spoke to the Blade hours before Hurricane Sandy made landfall on the southern New Jersey coast.
The storm that devastated New York City and coastal communities from New Jersey to Rhode Island prompted Staton to suspend his campaign from Oct. 28-30.
"We're just concerned about public safety," he told the Blade as the storm battered the Delaware coastline. "We're very focused on making sure people are safe. Having said that, we feel are demonstrating strong support across the district."
If elected, Staton could potentially join lesbian state House candidate Marie Mayor in Dover if she defeats Republican Stephen Smyk on Nov. 6. Mitch Crane, former president of the Barbara Gittings Delaware Stonewall Democrats, last month narrowly lost his primary bid to unseat incumbent Insurance Commissioner Karen Weldin Stewart.
Bill calls for designating D.C. street in honor of gay former slave
Black resident called 'early pioneer' for LGBTQ rights in 1880s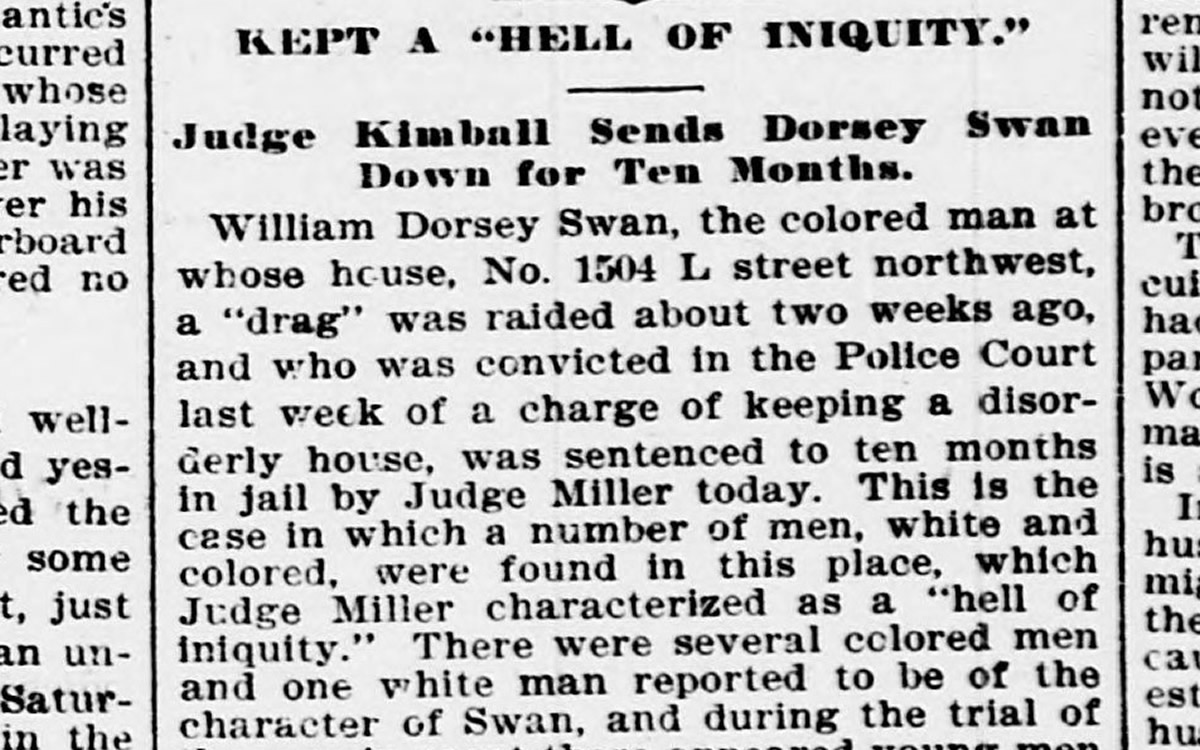 The D.C. Council is expected to approve a bill that calls for designating Swann Street, N.W., near Dupont Circle in honor of William Dorsey Swann, a little known Black gay D.C. resident and former slave who is credited with leading a group that organized drag shows in the late 1800s.
A statement released by D.C. Council member Brooke Pinto (D-Ward 2), who introduced the bill along with 10 other Council members, including gay Council member Zachary Parker (D-Ward 5), says William Dorsey Swann was an early pioneer in LGBTQ rights who referred to himself as "The Queen of Drag."
"Beginning in the 1880s, William Dorsey Swann ran a group known as the 'House of Swann' and organized balls, largely attended by queer, formerly enslaved men who would gather to dance and cross dress," according to Pinto's statement, which she released on Feb. 28 at the time she and the other Council members introduced the bill.
"William Dorsey Swann was persecuted by the authorities and arrested multiple times for 'impersonating a woman' and 'keeping a disorderly house,' and was the first American activist to lead an LGBTQQIA+ resistance group," Pinto's statement says. "Swann eventually sought a pardon from President Grover Cleveland, becoming the first American on record to pursue legal action in defense of LGBTQQIA+ rights," the statement says.
Her statement cites the Jan. 24, 1912, edition of the Congressional Record for the U.S. Senate as saying that Swann Street, N.W. had originally been named for Thomas Swann, an "enslaver" who served as mayor of Baltimore and governor of Maryland.
"Officially designating this street in honor of native Washingtonian and trailblazing LGBTQQIA+ rights activist William Dorsey Swann is an opportunity to ensure that our streets honor those who embody the District's value of social equality and human dignity," the statement says.
"The location of Swann Street, N.W. provides a physical and symbolic representation of the District's Black Queer community, sitting both within the Strivers' Section Historic District, a historic Black neighborhood, and the Dupont Circle neighborhood, the historic epicenter of D.C.'s LGBTQQIA+ community," it says. The street would maintain the current nomenclature and signage as 'Swann Street,'" the statement concludes.
Swann Street is located between 14th Street, N.W. and 19th Street, N.W. and parallel to and between S Street, N.W. and T Street, N.W.
Pinto's statement says William Dorsey Swann is believed to have been born in 1858 and died in 1925.
At the time of its introduction, the bill, called the William Dorsey Swann Street Designation Act of 2023, was sent to the Council's Committee of the Whole, which consists of all 13 Council members.
In addition to Pinto and Parker, the Council members who co-introduced the bill include Council Chair Phil Mendelson (D-At-Large), Brianne Nadeau (D-Ward 1), Robert White (D-At-Large), Kenyan McDuffie (I-At-Large), Charles Allen (D-Ward 6), Janeese Lewis George (D-Ward 4), Vincent Gray (D-Ward 7), Anita Bonds (D-At-Large), and Matthew Frumin (D-Ward 3).
Lindsey Walton, a spokesperson for Mendelson, said the Committee of the Whole voted unanimously on March 21 to approve the bill, which was expected to come before the full Council on April 4 for the first of two required votes.
One potential problem for the immediate passage and implementation of the Swann Street bill surfaced in a March 21 memo prepared by D.C. Chief Financial Officer Glen Lee and sent to Council Chair Mendelson.
Lee says in his memo that the D.C. Department of Parks and Recreation has determined it will cost $30,000 to fabricate and install a commemorative sign called for under the bill explaining the historic background of William Dorsey. It says the sign is to be located at the intersection of Swann Street, New Hampshire Avenue, and 17th Street, N.W.
"Funds are not sufficient in the fiscal year 2023 through fiscal year 2026 budget and financial plan to implement the bill," Lee says in his memo. "Department of Parks and Recreation will need to work with ANC 2B to design the sign and then will fabricate and install it…The fabrication and installation will cost $30,000 and the agency is unable to absorb the cost within its existing budgeted resources," the memo says.
Walton, Mendelson's spokesperson, said Mendelson and the other supporters of the bill on the Council will look for funds for the $30,000 needed to implement the bill in the city's supplemental budget.
Former Trump official elected president of D.C. Log Cabin Republicans
Says GOP group welcomes 'wide spectrum' of conservative adherents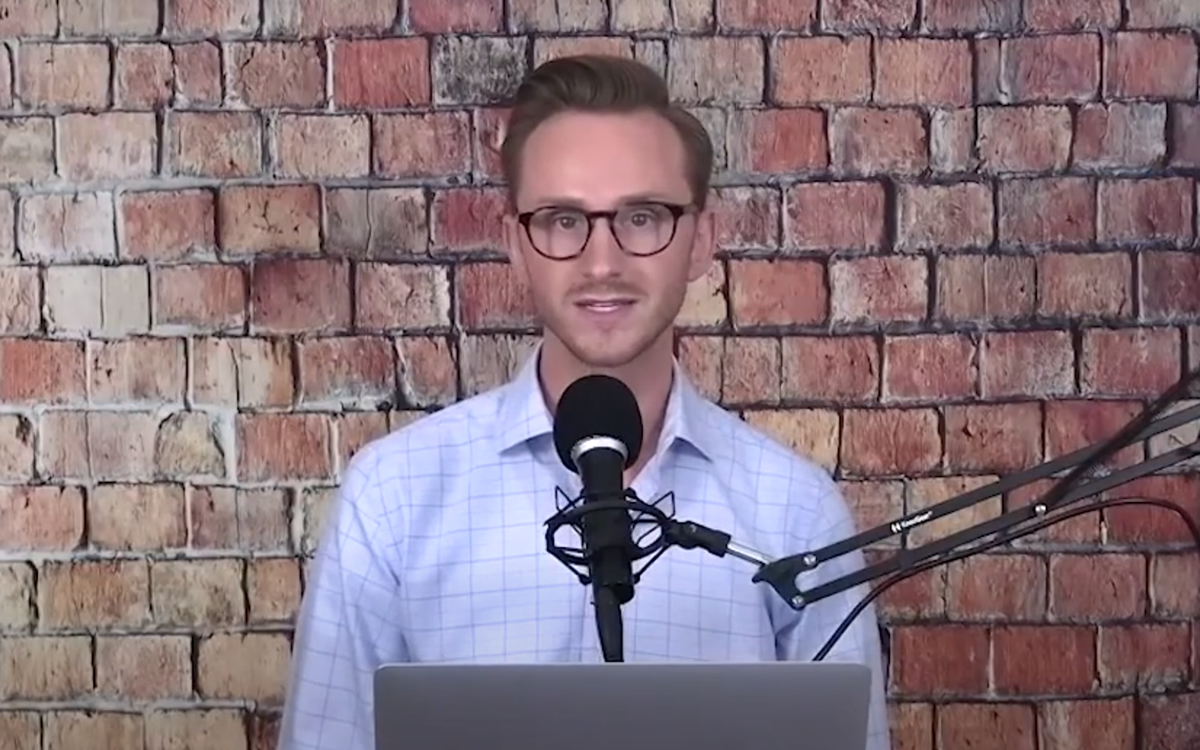 Log Cabin Republicans of D.C., the local chapter of the national LGBTQ Republican organization with the same name, earlier this month elected former Trump administration official Thad Brock as its new president.
Brock replaces longtime GOP activist Adam Savit, who served as the D.C. Log Cabin group's president for the past two years. The local group held its officers election on March 7 during a meeting in which U.S. Sen. Joni Ernst (R-Iowa) appeared as a guest speaker.
Brock served from 2018 to 2019 during the Trump administration as Assistant to the Administrator at the U.S. General Services Administration, according to his LinkedIn page.
His LinkedIn page says he served from 2019 to January 2021 as Special Assistant to the CEO at the Millennium Challenge Corporation, an independent U.S. agency that works with the State Department to help facilitate foreign trade and assistance for developing countries.
Brock told the Blade the two positions were presidential appointments.
Information released by the D.C. Log Cabin group says its members also elected Andrew Mink as vice president, Matthew Johnson as secretary, Greg Wallerstein as treasurer, and Andrew Desser, Tyler Stark, and Jaime Varela as at-large board members.
"Log Cabin Republicans is the nation's largest Republican organization dedicated to representing LGBT conservatives and allies," the national Log Cabin group states on its website. "For more than 40 years, we have promoted the fight for equality through our state and local chapters, our full-time office in Washington, D.C., and our federal and state political action committees," the statement says.
"We believe in limited government, strong national defense, free markets, low taxes, personal responsibility, and individual liberty," the statement continues. "We believe equality for LGBT Americans is in the finest tradition of the Republican Party," it adds, an assertion that many LGBTQ Democrats strongly dispute.
Asked what he thought about the Trump administration's record on LGBTQ rights, Brock said he would defer that question to Charles Moran, president of the National Log Cabin Republicans.
In discussing plans for the D.C. Log Cabin group, Brock said he and the newly elected board members will continue the types of activities and emphasis of the former board and former President Savit.
"We will definitely continue to build off the success of the former board members and continue with speakers and events that are representative to the interest of our membership," he said. "But one of our big focuses will be meeting people where they are," he said, noting that plans were underway to hold events in different D.C. neighborhoods.
"I think one of the things that we're also really looking forward to doing is a really big recruitment push to get a lot more members on the conservative spectrum that share a wide variety of ideas," he said.
But Brock said he and his fellow board members will likely retain a policy put in place by Savit and the previous board in which most of the group's meetings and events are closed to the press.
"The culture of our membership is strengthened by an open and honest dialogue with our speakers," he said, which have included GOP members of Congress. "For a better free-thinking environment, we have limited access for the press to attend," Brock said. "If there is an event that warrants press availability, I will certainly let you know," he said.
As Md. advances bill to fund gender-affirming care, LGBTQ advocates stress it will save lives
Trans Health Equity Act would impact state Medicaid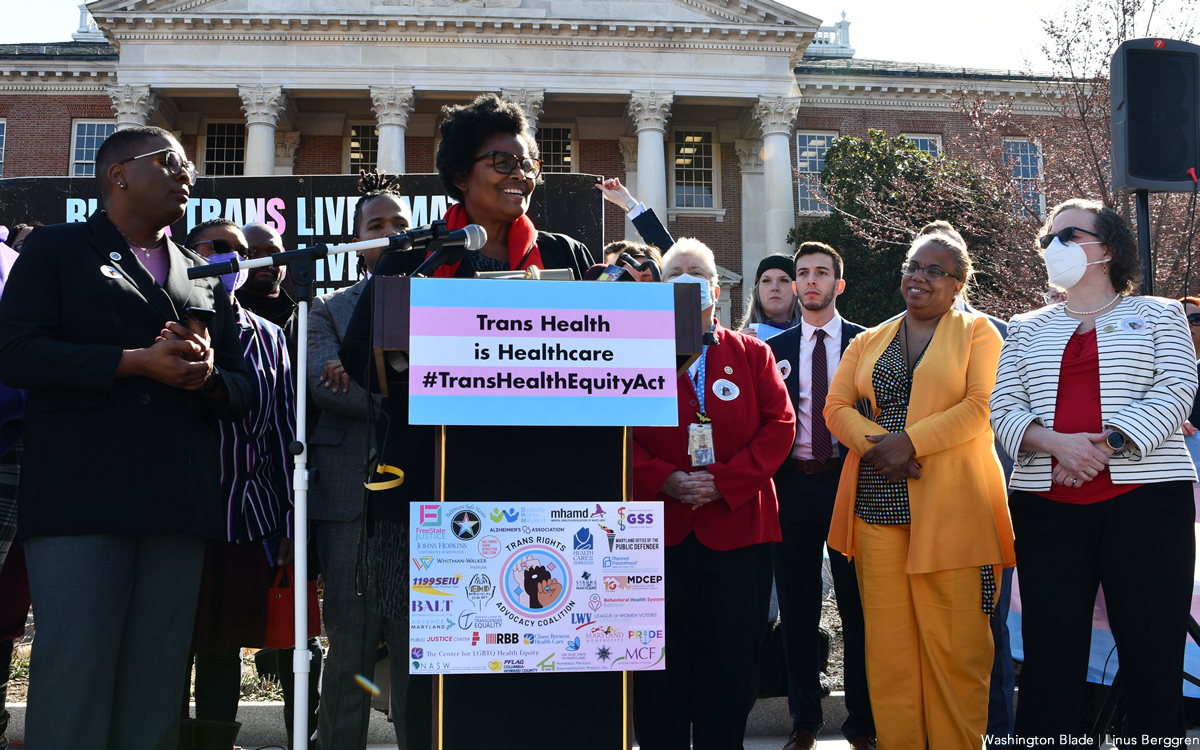 By John-John Williams IV | Shaylie Elliette wishes the Trans Health Equity Act that appears headed for final passage in the Maryland General Assembly would have been around seven years ago, when she turned 18. She believes that transitioning earlier in life would have eliminated years of torment, abuse and discrimination all linked to transphobia.
The rest of this article can be found on the Baltimore Banner website.