Uruguay lawmakers approve same-sex marriage bill
The country's Senate is expected to debate the measure next year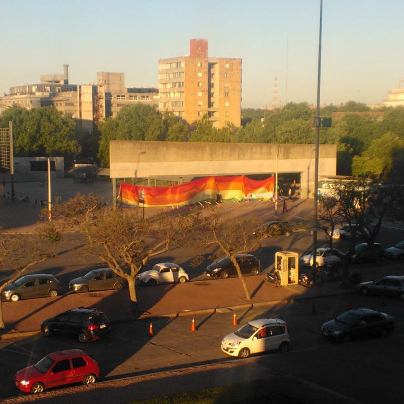 Uruguayan lawmakers on Tuesday overwhelmingly approved a bill that would legalize same-sex marriage in the South American country.
The measure passed in the country's House of Representatives by an 81-6 vote margin more than six hours after lawmakers began debating it.
Deputy Gerardo Amarilla cited what he described as "isolated terrorists that cry homophobia before any dissenting opinion" before claiming the same-sex marriage law would further undermine the family. The Associated Press reported Deputy Anibel Gloodtdofsky of the right-wing Colorado Party was among those who planned to vote in support of the measure.
"We are ending decades of institutionalized discrimination from the state," Deputy Nicolás Núñez said as he spoke in support of the proposal.
The Uruguayan Senate is widely expected to pass the same-sex marriage bill once it reconvenes in March. President José Mujica has said he plans to sign the measure into law.
"Today, we are a step further of becoming a more democratic and just society," Álvaro Queiruga of the LGBT advocacy group Colectivo Ovejas Negras said. Activists and other supporters of the measure celebrated its passage in a square in front of the Uruguayan Congress in Montevideo, the country's capital, as he spoke to the Washington Blade from Toronto where he is currently visiting family. "The LGBT population will no longer be denied an essential right such as this one. We are very happy today, and this will empower us to continue our fight for a better Uruguay without second class citizens due to their sexual orientation or gender identity."
Uruguay, which has allowed gays and lesbians to enter into civil unions since 2009, would become the second South American country after neighboring Argentina to allow same-sex marriage.
Gays and lesbians have been able to legally marry in Mexico City since 2010, while Ecuador allows civil unions for same-sex couples.
Same-sex couples in Colombia will automatically receive full marriage rights in June if the country's lawmakers do not act upon a court ruling that orders them to legislate the matter. A Colombian Senate committee last week approved a measure that would legalize nuptials for gays and lesbians.
The Mexican Supreme Court on Dec. 5 unanimously struck down a law in the state of Oaxaca that banned nuptials for gays and lesbians after three same-sex couples tried to apply for marriage licenses. Local advocates and observers expect the decision will eventually lead to same-sex marriage across Mexico.
Even though Uruguay is poised to become the 12th country to legalize same-sex marriage, Queiruga reiterated his group will continue to advocate on behalf of LGBT Uruguayans.
He noted the country has been on the "vanguard" of progressive social legislation in Latin America and the world in regards to divorce, workers' rights and other issues. A non-discrimination law that includes sexual orientation and gender identity and expression took effect in 2004.
"This is the last major law that was needed to be approved for the LGBT population," Queiruga told the Blade, noting Uruguay already has same-sex adoption, anti-transgender discrimination and civil unions laws. "We are very happy. We'll definitely empower to continue fighting for other rights we have happens throughout the world. The trans population is most vulnerable. In Uruguay it's no exception. This year five trans people were murdered because of their identity, so we are going to continue fighting for our rights."
Upwards of 30,000 march in Jerusalem Pride parade
Anti-LGBTQ violence reported after event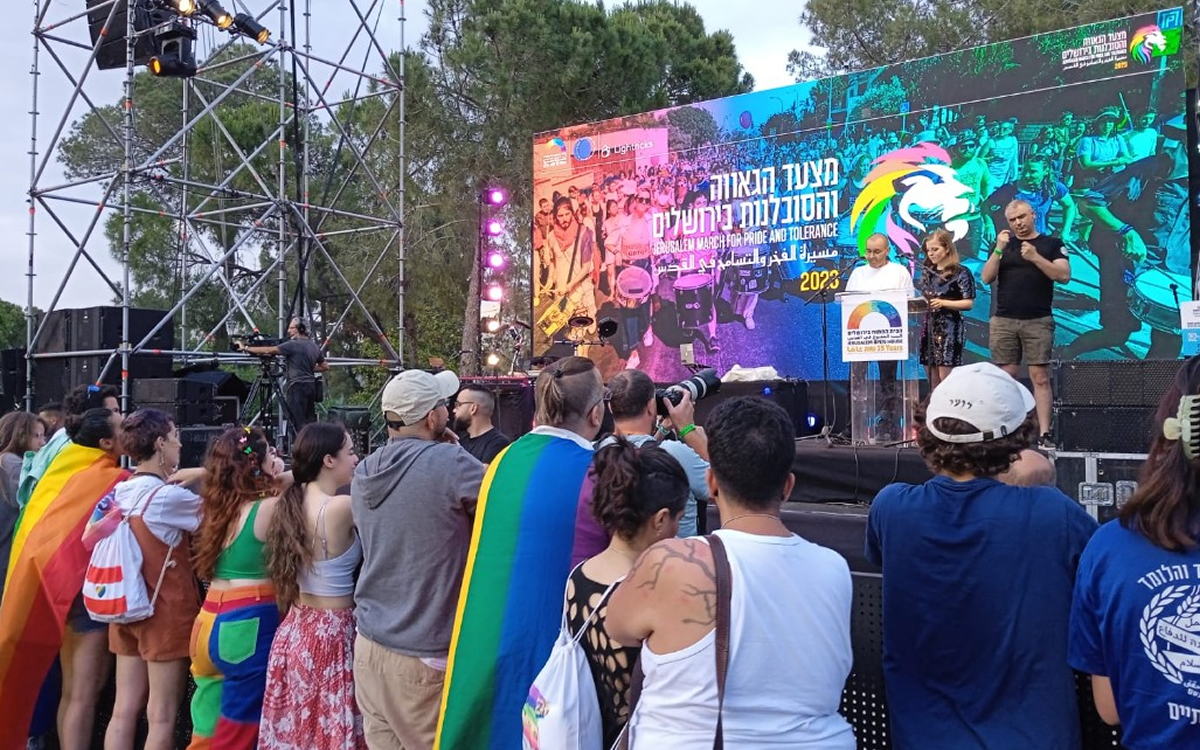 WDG is the Washington Blade's media partner in Israel. WDG originally published this article on Friday.
JERUSALEM — Upwards of 30,000 people on Thursday marched in the Jerusalem Pride and Tolerance Parade, which marked the beginning of Pride month in Israel.
The parade, organized by the Jerusalem Open House for Pride and Tolerance, began with the traditional gathering at Gan Happamon. Many politicians also came to support and encourage the marchers.
Opposition leader Yair Lapid, who chairs the Yesh Atid party, in his speech referred to the counterprotest the Lahava movement organized near the parade's starting point. Several dozen LGBTQ and intersex rights opponents participated in the protest.
"Outside are standing, like every year, the wretched thugs of Lahava movement, demonstrating against us," said Lapid. "Only this year these people are no longer just a ridiculous bunch of dark extremists — they are part of the government. Bezalel Smotrich, (Internal Security Minister) Itamar Ben-Gvir [and] Avi Maoz, are trying to push us all back into the closet, to the dark closet of their foreknowledge. In Israel there is not one fight for democracy and a separate fight for LGBT rights. It's the same struggle against those enemies. in the name of those values. Those who attack Israeli democracy attack the LGBTs, those who attack the LGBTs attack democracy."
Benny Gantz, chair of the National Unity Party, referred to the need to hold parades in the capital.
"We won't have to march when in this parade we won't need security, we won't need snipers and undercover policemen. We won't have to walk when each and every one can walk in any neighborhood they want, holding hands like any couple. We will not have to march when gay will not be a curse in school but simply self-determination, when each and every one can fill out any government form according to what he is," he said. "We will not have to march when a prime minister in Israel would not think of giving the keys to the education system to a dark racist and allocating hundreds of millions to oversee liberal education programs. I am ashamed of this and I tell you that even at the most difficult political price, I will never do such a thing. We will not have to march when there are no racists in the government. Such people would be denounced and would not be elected, not because of the law — but because no one would want to elect them. We won't have to step when simple love won't be complicated or will be as complicated as any simple love."
At the end of the gathering, the marchers began marching towards Independence Park where Ran Danker, Ivri Lider, Roni Duani, Rinat Bar and others were performing.
More than 2,000 police officers and soldiers, visible and hidden, secured parade participants with the assistance of reinforcements and volunteers.
As with every year, the police commissioner and the Minister of internal Security came to the parade area to examine the work of the police in the field. But unlike previous years, Ben-Gvir was received with shouts of "shame." Ben-Gvir came to supervise the parade, despite a prior demand from the parade organizers that he refrain from doing so.
"In my position as a minister, I do and will do everything so that there is no crazy case, as was the case with the murder of Shira Banki," said Ben-Gvir, "My policy is to give freedom of speech to those who oppose the parade, even to those who speak against the parade, that is their right. They are not breaking the law yet. Our job on this day is to allow the parade and protest, this is democracy, this is the beautiful mosaic in the state of Israel and this is how I act as minister of national security."
Several serious incidents of violence against the LGBTQ community took place after the parade ended and marchers dispersed. In one of them, boys and young men were seen setting Pride flags on fire, and in the second, a group of young people attacked a number of LGBT people near Jerusalem's Central Station. They shouted at them to "go back to Tel Aviv, you son of a bitch."
"This is a resounding slap in the face that reminds us that no matter how much we spread light, the struggle is not over yet, and the hatred towards us exists and understands," Jerusalem Open House for Pride and Tolerance said in response to the violence. "In Jerusalem those who walk around the city tonight, are asked to be alert and take care of themselves. Don't worry, we will win."
"The Jerusalem parade is the strongest expression of our opposition to hatred, and to the plans of the hate lobby to fight in our community," Hevruta, an LGBT religious organization, said. "Even hundreds of millions of shekels, the authority and standards of Avi Maoz and the Noam party will not be able to extinguish our love for God, for who we are and for our families."
Latvia elects first openly gay president
Edgars Rinkēvičs has been country's foreign minister since 2011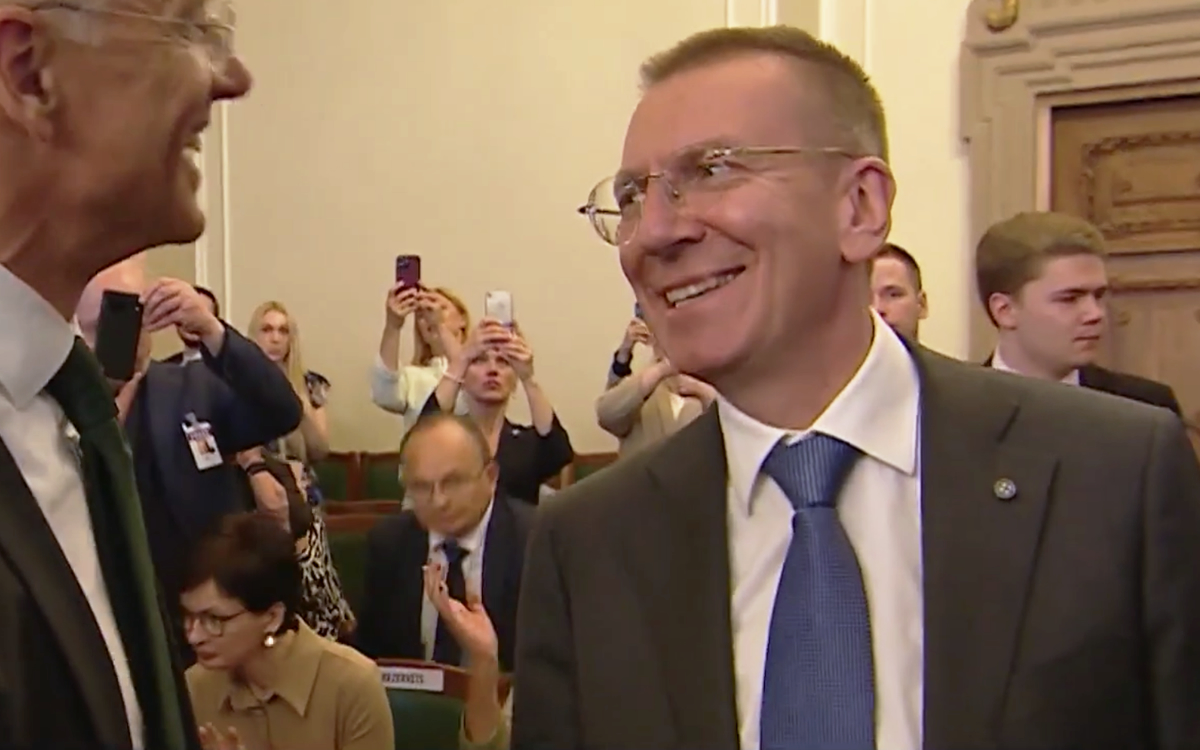 The Latvian Parliament elected Edgars Rinkēvičs as the country's next president in a vote held Wednesday. When he assumes office on July 8, he will be the country's first openly gay head of state, as well as the first openly gay head of state of an EU country or a former Soviet country.
Latvia's president is a largely ceremonial role that is elected by the national Parliament. He won a narrow majority of 52 out of 100 votes on the third ballot, held coincidentally during Pride week in the capital, Riga.
Rinkēvičs has served as Latvia's foreign minister since 2011, a post where he became popular for championing European integration.
In 2014, he became the first Latvian political figure to come out publicly, while the country debated a same-sex civil union law. To date, the Latvian Parliament has still been unable to pass any laws recognizing same-sex couples, despite multiple court decisions ordering it to do so.
Reached for comment after the election, the Latvian LGBTQ advocacy group Mozaika and Riga Pride released a joint statement saying they are thrilled with the election.
"We are thrilled about the fact that Edgars Rinkēvičs will be the next president of Latvia.  First and foremost, he is one of the most popular and professional politicians in Latvia, and with this election he broke the glass ceiling. He is an absolute inspiration to many young people and the LGBTQ community at large. 
We are hopeful that he will stand behind his promise to have human rights and democracy as one of his priorities and we believe he will play an instrumental role to strengthen Latvia's society and will make it safer not just for the LGBT community but for many vulnerable groups," the groups say.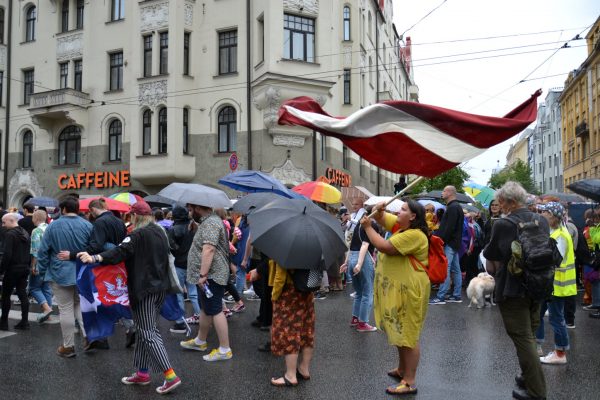 Not everyone has been so thrilled. Former Member of the European Parliament Andrejs Mamikins, tweeted that "God will no longer bless Latvia," in response to the election.
"Today, godlessness won the presidential election in Latvia. Disgrace and misery @edgarsrinkevics," he wrote.
Latvian TV reports that the State Police have opened an investigation into Mamikins' post for possible violations of the law banning incitement to hatred.
Latvia, a deeply conservative Baltic nation of about 1.8 million people about one-third of whom are Russian-speakers, regained its independence amid the breakup of the Soviet Union. Since that time, it has taken a stridently pro-Western political orientation, including joining NATO, the European Union and the Eurozone.
But the country's political elite has never warmly embraced LGBTQ rights. According to ILGA-Europe's Rainbow Index 2023, Latvia scored only 22 percent on a list of legislated rights for LGBT people, placing it 37th among 49 ranked countries.
Latvia's neighbors on the Baltic Sea have also been slow to advance LGBTQ rights, although Estonia's government is expected to advance a same-sex marriage bill in Parliament next week, and Lithuania's parliament passed a civil union bill through a second reading vote in May.
While openly gay and lesbian people have served as prime minister of several other EU countries — including Ireland's Leo Varadkar, Luxembourg's Xavier Bettel and Belgium's Elio Di Rupo — Rinkēvičs will be the first gay person to hold the role of head of state of an EU country. The only other openly gay head of state in modern history was Paolo Rondelli, who was one of the two Captains Regent of the microstate San Marino for six months in 2022.
********************************************************************************
Rob Salerno is a writer, journalist and actor based in Los Angeles, California, and Toronto, Canada.
African advocacy groups condemn Uganda's Anti-Homosexuality Act
South African organizations criticize government's silence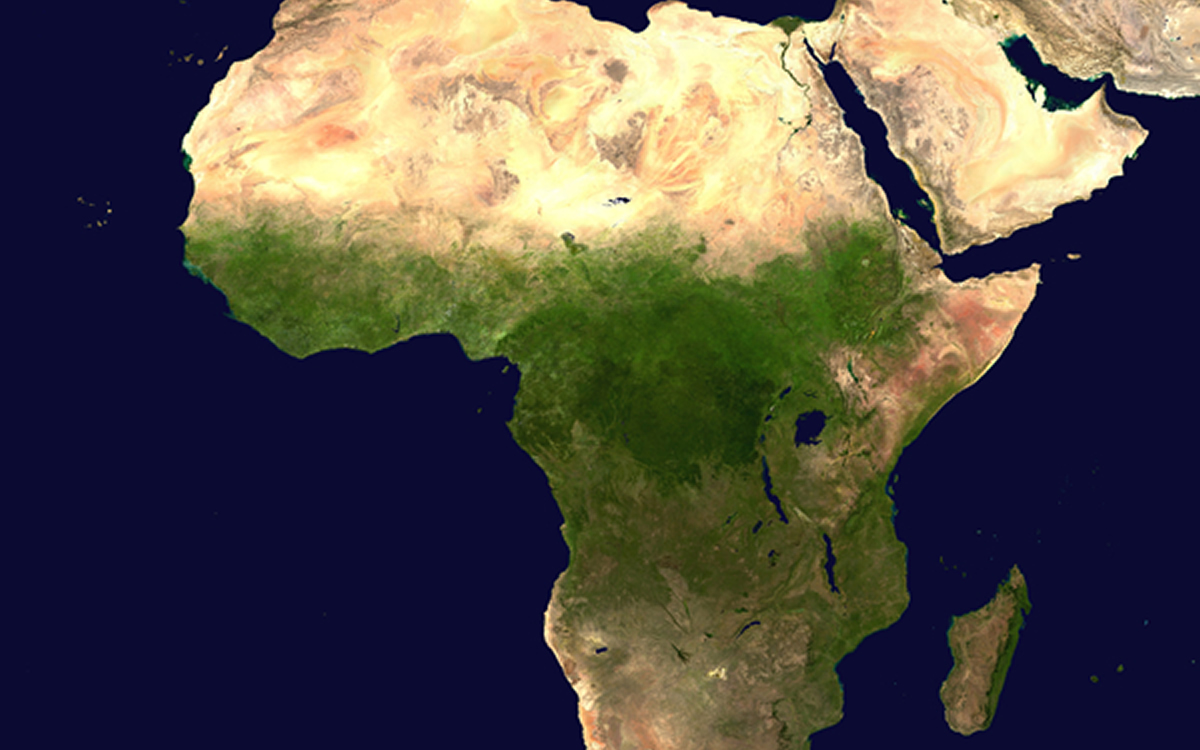 LGBTQ and intersex rights groups across Africa have condemned the signing of Uganda's Anti-Homosexuality Act that calls for the death penalty for "aggravated homosexuality."
Mpho Buntse, a spokesperson for Access Chapter 2, a South African LGBTQ and intersex advocacy organization, said it was very worrisome the South African government did not condemn the law, even though the country is the only one on the continent that fully upholds LGBTQ and intersex rights.
"It has really been apparent that South Africa would rather protect its diplomatic relations rather than impose on the sovereignty of a country like Uganda. However, we are not dealing with an issue of economic or financial diplomacy, but we are dealing with a human rights crisis. We are dealing with a situation where we could see potential violence being subjected to the LGBTQ+ community in Uganda, but not only to the LGBTQ+ community but the rest of the Ugandan population stands to be affected by this law because even if you don't identify as LGBTQ+ you will be compelled to report to the state those that you know that identify as LGBTQ+," said Buntse. "So we find it really problematic that we choose to be just spectators when we could or potentially have played an active role from the start of this."
Buntse noted Ugandan President Yoweri Museveni, who signed the Anti-Homosexuality Act on Monday, was in South Africa in late February.
"We didn't seize the opportunity to play an active role, so South Africa is always on a missed opportunity where we are now seeing a country to be a spectator instead of being an ally of the LGBTQ+ community," added Buntse.
Bruce Walker of Pretoria Pride, another South African advocacy group, said he was not surprised by the government's stance.
"They are showing their true colors," said Walker. "The governing party is full of homophobes. It's written in the constitution, the rights for the LGBTQI+ community, but they never support the LGBTQI+ community. They flatly ignore it. You either support and respect our constitution or not but as it stands they do not. They are far too scared to take a stand." 
Gays And Lesbians of Zimbabwe also condemned the law, saying it violates human rights.
"This law blatantly violates the human rights of LGBTQ individuals in Uganda including the right to privacy, freedom from discrimination and the right to equal protection under the law We stand shoulder to shoulder with the Ugandan LGBTQ community through this difficult time," said GALZ in a statement. "We call on the Ugandan leadership to engage in constructive dialogue, and to work towards solutions that are inclusive and respectful to all individuals."
Lesbians, Gays and Bisexuals of Botswana, like GALZ, also condemned the law and expressed solidarity with LGBTQ and intersex Ugandans.
"It's a great disappointed to have the president assent the Anti-Homosexuality Bill," said LEGABIBO. "To all LGBTIQ+ identifying persons in Uganda, we stand in solidarity with you."
East Africa Trans Health and Advocacy Network also castigated the law. EATHAN, like LEGABIBO and GALZ, said it will continue to stand up for LGBTQ and intersex rights in Uganda.
"Sad day for LGBTIQ Ugandans. We stand with our trans, intersex and nonbinary Ugandans and the entire LGBTIQ community. We must keep fighting and have the law declared unconstitutional," said EATHAN.
We Are All Ghana, a Ghanaian LGBTQ and intersex rights group, in its reaction said the community in Uganda and across Africa should not be silenced.
"As we stand in solidarity with the Ugandan queer community, let us remind ourselves as the Ghanaian LGBTQ+ community and Africans as a whole that we must not allow ourselves to be bullied into silence. our rights are as human as anyone else's," said We Are All Ghana.
Shemerirwe Agnes, executive director of Africa Queer Network, a Uganda-based advocacy group, said there was nothing anyone or any particular organization could have done to dissuade Museveni from signing the bill.
"We are being attacked and killed since that bill was passed because the society and the police thought that just because that bill was passed it was now law so one would think that just because it's now law then it's now going to be implemented," said Agnes. "It was implemented even before it was signed into law there is nothing we can do now because President Museveni doesn't listen to anyone."
U.S. President Joe Biden is among those who have also condemned the Anti-Homosexuality Act.
The White House has announced it will "evaluate" the law's implications and how it may impact U.S. aid to Uganda. Advocacy groups, meanwhile, have challenged the Anti-Homosexuality Act in the Ugandan Constitutional Court.
Daniel Itai is the Washington Blade's Africa Correspondent.