Mexican Supreme Court rules against same-sex marriage ban
Three gay Oaxacan couples challenged denial of marriage licenses, ruling opens possibility of same-sex marriage throughout the country.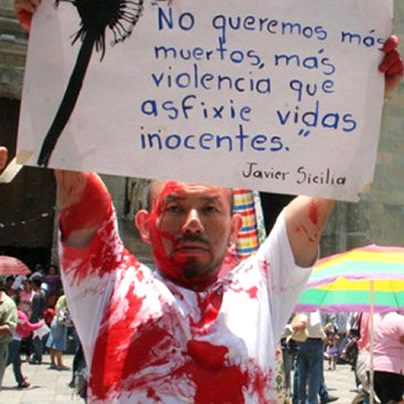 The Mexican Supreme Court on Wednesday unanimously struck down a law in the southern state of Oaxaca that defined marriage as between a man and a woman.
Three couples — Lizeth Citlalli Martínez Hernandez and María Monserrat Ordóñez Narváez, Jesús Reyes Álvarez and Guillermo Emmanuel Martínez Pimental and Karina Mendieta Pérez and Gabriela Castellanos Mota — tried to apply for marriage licenses in Oaxaca, but local authorities denied their applications.
Lawyer Alex Alí Méndez Díaz filed lawsuits on behalf of two of the couples in Aug. 2011 and a third in January who sought legal recourse, known as an "amparo" in the Mexican judicial system, that would ensure local authorities would protect their constitutional rights. Geraldina González de la Vega, a lawyer who advised Méndez, noted to the Washington Blade this "remedy can be used against laws or acts of authority" in Mexico.
A Oaxacan court in April ruled in favor of Martínez and Ordóñez, but against Reyes and Martínez and Mendieta and Castellanos. An appellate judge in August cited the Mexican constitution that bans anti-gay discrimination in his ruling that ordered Oaxacan authorities to allow same-sex marriages.
The state's governor and Congress petitioned the Mexican Supreme Court to review the case — Méndez also asked the tribunal to determine the criteria under which the Oaxacan marriage law should be understood.
"The court did not declare the unconstitutionality of the law, but the effect of its application is that the justices said that one would have to understand marriage is a contract celebrated between two people without any reference to the sex of those who enter into it," Méndez told the Washington Blade during an interview from Mexico City hours after the justices issued their decision.
Same-sex couples have been able to legally marry in the Mexican capital since 2010, and the Mexican Supreme Court has ruled other states must recognize same-sex marriages legally performed in Mexico City. Same-sex couples have also married in Quintana Roo, which includes the resort city of Cancún on the Yucután Peninsula.
The state of Coahuila offers property and inheritance rights and other limited legal protections to same-sex couples.
The latest Mexican Supreme Court decision only applies to Oaxaca, but advocates maintain these cases will open the doors to same-sex marriages across the country.
González noted the court needs to issue five rulings before the "amparo" will "have general effects" throughout the country.
"We already have three," she said.
"These cases set a precedent that can be invoked in any other state in Mexico," Méndez added. "While it is not obligatory for those who must resolve these new cases, there is a high possibility that the result will be the same as what we have obtained in Oaxaca."
Enrique Torre Molina, an LGBT activist and blogger in Mexico City, agreed.
"It's not going to be long before same-sex marriage is a reality in the whole country," he told the Blade on Wednesday. "It's a matter of same-sex couples who have been thinking about getting married and haven't done it either because they're not in Mexico City and traveling is not an option or because they were going to get no for an answer. It's just a matter of time of trying it out as these couples in Oaxaca [did] and sort of contribute to this history."
The Mexican Supreme Court issued its ruling hours after a Colombian Senate committee approved a measure that would legalize same-sex marriage. Senators in the South American country are expected to debate the bill on Tuesday.
Same-sex couples have been able to legally marry in Argentina since 2010. Neighboring Uruguay allow civil unions for gays and lesbians, but the country's lawmakers are expected to debate a same-sex marriage measure on Tuesday.
The Inter-American Court of Human Rights in February ruled in favor of lesbian Chilean Judge Karen Atala who lost custody of her three daughters to her ex-husband in 2005 because of her sexual orientation. Three gay Chilean couples who had been denied marriage licenses filed a lawsuit with the tribunal in September after the country's Supreme Court ruled against them.
The Mexican Supreme Court cited the Atala case in its decision.
"Our country has already been sanctioned on many occasions by the IACHR," Méndez said. "Our country, being part of this Inter-American system, will have to follow this trend in regard to protecting the human rights of the LGBT community."
J. Lester Feder, a former Politico reporter who has covered the same-sex marriage throughout Latin America for four months for his blog AfterMarriage.org, noted to the Blade from Oaxaca that courts throughout the region often look to those in other countries in reaching their own decisions. He said the Atala case is one of the legal precedents the Oaxacan couples used in their successful lawsuits.
Justice José Ramón Cossío told CNN en Español he expects the same-sex marriage could become a reality throughout the country within a few months.
"The three cases are effective with respect to the state of Oaxaca," he said. "By the position that we have on the Supreme Court as the country's highest tribunal, it is foreseeable that if other people from other federal entities challenged a code that had a similar condition, the court would reiterate its criteria and within the next few months will guarantee the juris prudence that will become mandatory."
Feder agreed.
"It means that it's very likely universal marriage rights are going to be available in Mexico well before the United States," he said. "International human rights law in the Americas is [increasingly interpreting] marriage rights as human rights, but the United States legal system doesn't internalize international norms. We're not participating in that trend."
Far-right Israeli politician vows to cancel Jerusalem Pride
Avi Maoz rebuked by Benjamin Netanyahu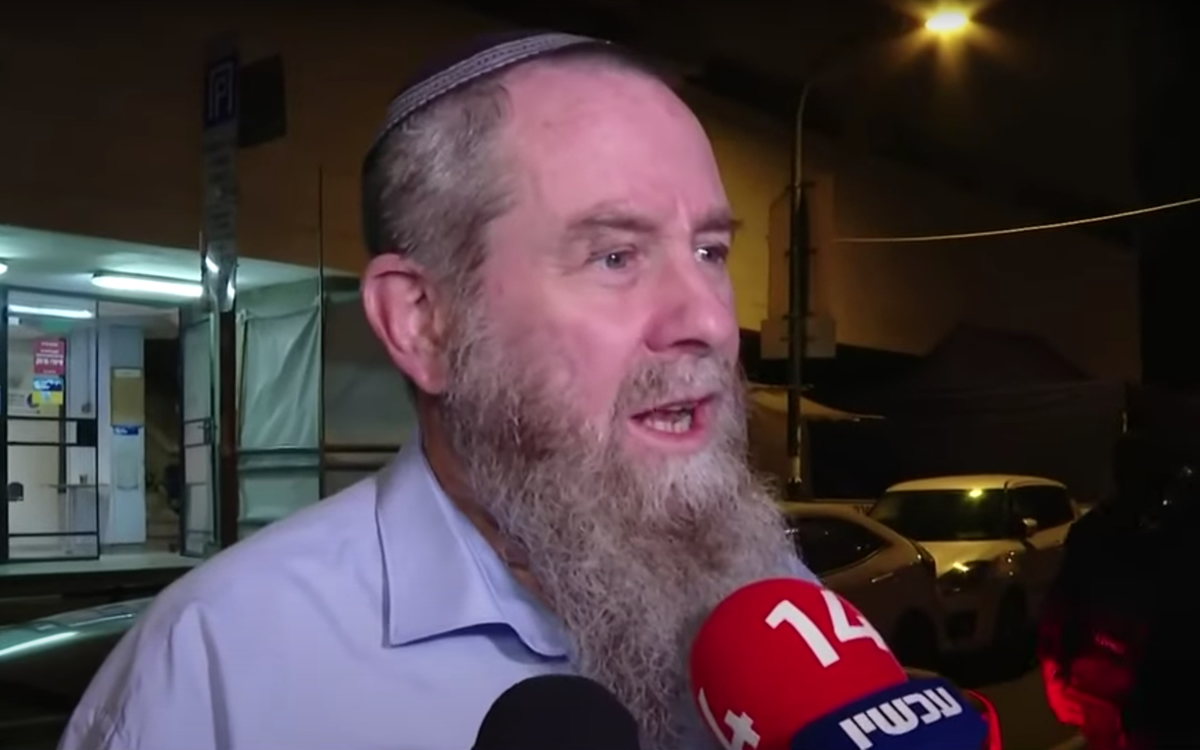 A far-right Israeli politician on Wednesday said the country's new government should not allow the annual Jerusalem Pride parade to take place.
Walla News Diplomatic Correspondent Barak Ravid noted Avi Maoz, a member of the Israeli Knesset who is a member of the far-right Noam party, told the Olam Katan newspaper the incoming government needs "to cancel the Jerusalem Pride parade."
"It's a disgrace," said Maoz. "I am as serious as I can be. It didn't come up in the coalition agreement, but I am not hiding, I want it cancelled."
President Isaac Herzog has asked Netanyahu to form a government after his Likud Party won the election that took place on Nov. 1. Maoz's party is among those that could form a coalition government with Netanyahu as prime minister.
WDG, the Washington Blade's media partner in Israel, previously reported Maoz promotes an anti-LGBTQ agenda based on the preservation of family values.
Ravid noted Netanyahu has said the Jerusalem Pride parade "will continue."
"My government will not harm the rights of the LGBT community or any of Israel's citizens," said Netanyahu.
Netanyahu: "The Jerusalem pride parade will continue. My government will not harm the rights of the LGBT community or any of Israel's citizens" https://t.co/2g9ZNGMszm

— Barak Ravid (@BarakRavid) December 1, 2022
Japanese court rules same-sex marriage ban is constitutional
Ruling said lack of legal protections violate couples' human rights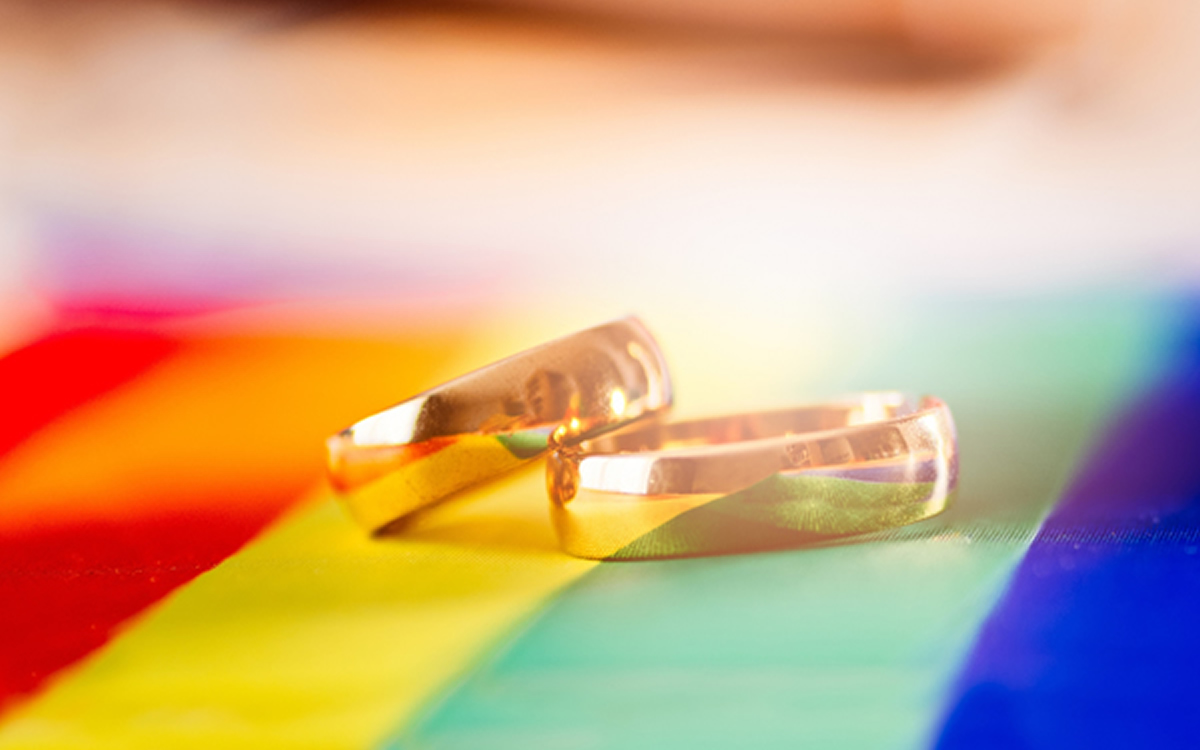 A district court in the Tokyo Prefecture ruled on Wednesday that Japan's constitutional ban on same-sex marriage is legal. The court added that the absence of a legal system to protect same-sex families infringed upon their human rights.
In a statement to Reuters, Nobuhito Sawasaki, an attorney for the plaintiffs told the wire service, "This is actually a fairly positive ruling," said Sawasaki who added, "While marriage remains between a man and a woman, and the ruling supported that, it also said that the current situation with no legal protections for same-sex families is not good, and suggested something must be done about it."
This past June in Osaka Prefecture, the district court in that jurisdiction said that the country's ban on same-sex marriage was not unconstitutional. The case had been filed by three same-sex couples — two male, one female — and is only the second legal challenge to have been filed in Japan. 
In March 2021, the Sapporo District Court issued its ruling the country's constitution does not ban same-sex couples from legally marrying and ensures them a right to marry. Under current Japanese law, same-sex couples are banned from legally marrying, which means partners cannot inherit each other's assets upon death and have no parental rights over the other's child.
In the Sapporo case, Nikkei Asia reported three couples — also two male and one female — tried to register their marriages in 2019, but local officials turned them away.
The couples sued and the court ruled the government's actions violated two provisions of the Japanese Constitution: Article 14 that ensures the right to equal treatment and Article 24, which does not expressly deny the right of marriage to same-sex couples.
Prime Minister Fumio Kishida has said the issue needs to be carefully considered, his ruling Liberal Democratic Party has disclosed no plans to review the matter or propose legislation, though some senior party members favor reform.
An opinion poll by the Tokyo Prefecture late last year found some 70 percent of people were in favor of same-sex marriage.
Reuters reported that the Tokyo ruling promises to be influential as the capital has an outsized influence on the rest of Japan.
Gon Matsunaka, head of the activist group Marriage for All Japan told Reuters "This is hard to accept. Both heterosexual and same-sex couples should be able to benefit equally from the system of marriage, as everyone is equal under the law," he said and added. "It (the ruling) clearly said that is not possible." Yet the recognition that same-sex families lacked legal protections was "a big step" he noted.
Reuters reported that two more cases are pending in Japan, and activists and lawyers hope an accumulation of judicial decisions supporting same-sex marriage will eventually push lawmakers to change the system, even if this is unlikely soon.
"I hope there will be legislative debate about this," said plaintiff Shizuka Oe. "We will keep making efforts."
Tokyo court ruling upholds ban on same-sex marriage:
New India Supreme Court chief justice seen as LGBTQ ally
D.Y. Chandrachud applauded activists during Aug. 31 speech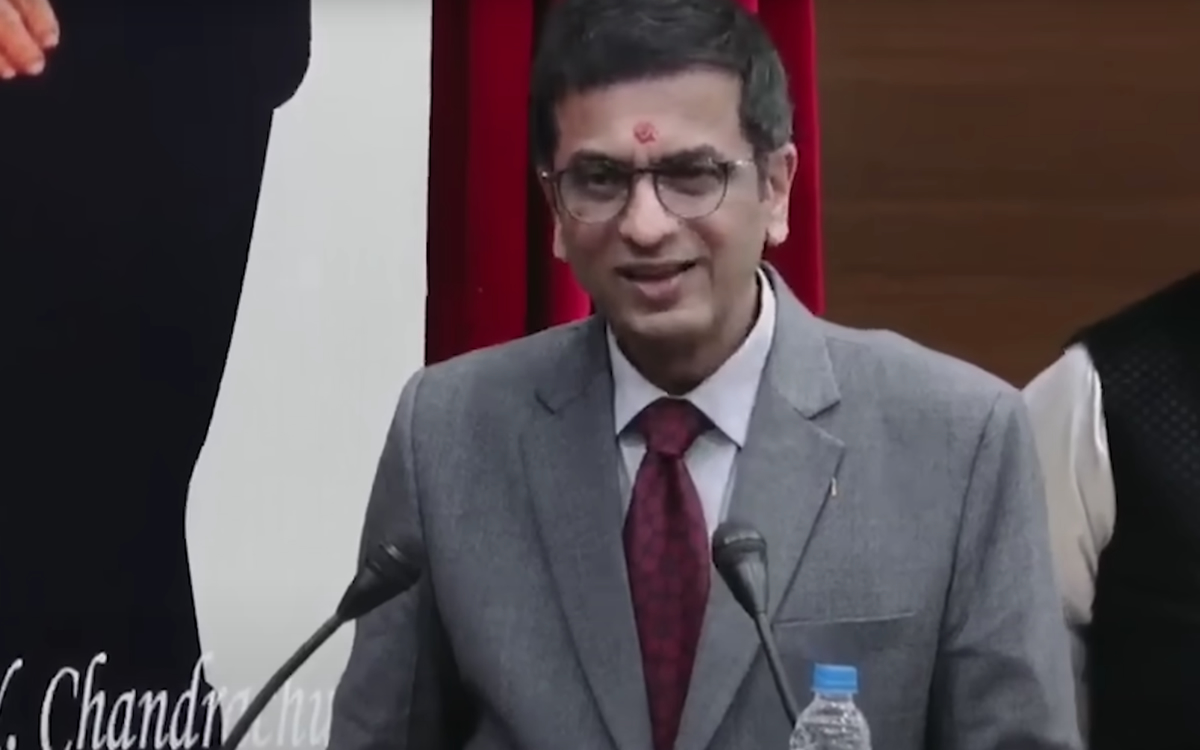 The struggle for equality in the world's biggest democracy took a giant step forward in 2018 with the decriminalization of homosexuality, but the fight is not over.
Though homosexuality is now decriminalized in India, same-sex marriage is still not legalized. In other words, same-sex couples can love but cannot marry. The pain in the community is visible. Since same-sex marriage is not legally recognized, it affects a spectrum of rights available to heterosexual couples that include the transfer of property and access to medical facilities.
Several marriage equality cases have been filed in the Delhi High Court and in other courts across the country.
Two petitions filed by gay couples came to the India's Supreme Court on Nov. 25 asking for recognition of same-sex marriage under the Special Marriage Act, 1954. A bench led by the new Chief Justice D. Y. Chandrachud issued a notice to the federal government and the attorney general and posted the matter for further hearing after four weeks.
Life Insurance Corporation of India (LIC), a public sector insurance company under India's Finance Ministry, last month appeared to recognize a same-sex couple who lives in Kolkata. The arrival of the Supreme Court's new chief justice is an additional ray of hope for the country's LGBTQ and intersex community.
On many occasions, Chandrachud has signaled his support for the community. For instance, while speaking at the British High Commission in New Delhi, the Indian capital, on Aug. 31, Chandrachud said that decriminalization of homosexuality alone cannot achieve equality, and it must extend to "all spheres of life," including home, workplace, and public places.
Chandrachud has been expressing his observations and opinions on the issue of LGBTQ rights in India, even when he was not the chief justice but a Supreme Court judge. Chandrachud, while speaking at the British High Commission event, which focused on the future of the country's LGBTQ and intersex rights movement, said society owes a debt of gratitude to every individual who formed and continues to form a part of the struggle for equality.
"Perhaps, we need a little more than love," highlighted Chandrachud at the New Delhi event while calling for structural change in society to let the LGBTQ community live a life of autonomy and dignity.
The Supreme Court in 2018 struck down the law decriminalizing homosexuality. Chandrachud was on the Supreme Court in 2018 when it decriminalized homosexuality between consenting adults and recognized sexual autonomy as a basic right of individuals.
"While the decision in Navtej was momentous, we have a long way to go. The Beatles famously sang 'All you need is love, love; Love is all you need.' At the risk of ruffling the feathers of music aficionados everywhere, I take the liberty to disagree with them and say – perhaps, we need a little more than love," highlighted Chandrachud. "At the heart of personal liberty lies the freedom to choose who we are, to love whom we will, and to live a life that is true to our most authentic selves, not only without the fear of persecution but in full-hearted joy and as equal citizens of this country."
Navtej Singh Johar v. Union of India was the historical judgment that struck down the criminalization of homosexuality in India.
"The accomplishment of this simple yet crucial task would breathe life into the decision in Navtej," said Chandrachud. "It is not merely the black letter of the law that these changes must take place in, but in the heart and soul of every Indian. Heteronormativity — in every sense of the word — must give way to a plurality of thought and of existence."
Chandrachud in August said that justice can quickly be undone if people do not continue with the right discourse to safeguard the interests of marginalized groups. Chandrachud also highlighted in the same event that the decriminalization of homosexuality is not sufficient for members of the LGBTQ community to realize their rights. He was referring to the withdrawal of an advertisement of Karva Chauth featuring same-sex couples.
Karva Chauth is the Indian festival celebrated by Hindus in northern India in which wives keep a day-long fast for their husbands and perform rituals for the long life and well-being of their husbands.
The advertisement showed female couples celebrating Karva Chauth, and faced backlash over the internet and immediately firm withdrew it. Meanwhile, the marriage equality case the Supreme Court heard on Nov. 25 and Chandrachud's position as chief justice has brought renewed hope among LGBTQ and intersex activists and the broader community.
"It is heartening that D.Y Chandrachud was recently appointed as the Chief Justice of India. His opinions on abortion, privacy, women's entry into the Sabarimala temple, adultery, and gay rights (to name a few) have been progressive and brought about much-needed change," said Kanav Narayan Sahgal, communications manager at Nyaaya, Vidhi Center for Legal Policy. "With an uncooperative central government, and a largely conservative society, the ball is now in the hands of the Supreme Court."
Ankush Kumar is a freelance reporter who has covered many stories for Washington and Los Angeles Blades from Iran, India and Singapore. He recently reported for the Daily Beast. He can be reached at [email protected]. He is on Twitter at @mohitkopinion.