Boris Johnson's LGBTQ rights advisor criticizes advocacy groups over conference cancellation
Nick Herbert acknowledges episode damaged UK 'global reputation'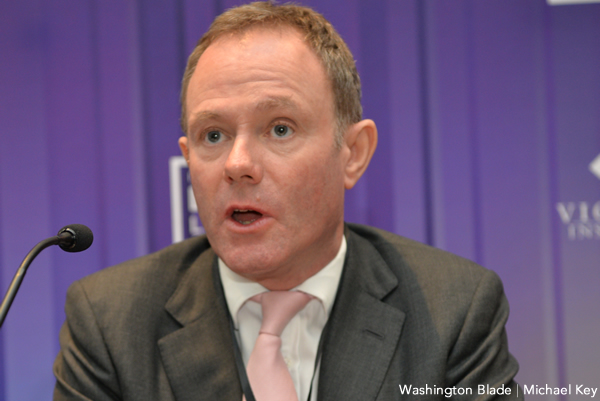 British Prime Minister Boris Johnson's advisor on LGBTQ issues on Sunday issued a lengthy statement in response to the boycott of the government's Safe to Be Me Conference that prompted its cancellation.
Nick Herbert, a member of the British House of Lords, in his statement described the conference's cancellation as "damaging to the government and to the U.K.'s global reputation." Herbert added it is "also an act of self-harm by the LGBT lobby."
The conference was to have taken place in London from June 29-July 1.
The British government cancelled it last week after more than 100 British LGBTQ rights groups announced they would boycott it in response to Johnson's decision to exclude transgender people from a conversion therapy ban. LGBT Business Champion Iain Anderson on Tuesday resigned over the issue.
Here is Herbert's entire statement.
The Safe To Be Me equality conference was to be a global first, bringing governments, businesses, parliamentarians, faith leaders and activists together to discuss how to advance LGBT rights across the world. Our focus was on ending violence, advancing decriminalization in the 71 jurisdictions where homosexual conduct is still a crime, ensuring access to HIV/AIDS treatments, and building the economic case for inclusion.
We had remarkable speakers lined up and exciting plans for a new public-private fund to support LGBT groups in countries where they need our help. There was enthusiasm from governments and organizations planning to attend, often indicating they would bring new announcements or commitments to progress LGBT rights. We aimed to drive real action globally, and one major government had already indicated that they would hold a successor event to take agreed initiatives forward.
The conference's cancellation is damaging to the government and to the U.K.'s global reputation. But it is also an act of self-harm by the LGBT lobby. Having orchestrated the boycott which brought the event down, Stonewall now claims to be "truly sad that the government does not feel in a position to run the UK's first global LGBT+ conference," adding that this shows a lack of concern for equal rights. Crocodile tears will be of little consolation to brave human rights defenders in countries where the right to wave a rainbow flag without being arrested is a distant dream.   
LGBT groups were understandably dismayed, as was I, when a promised conversion therapy ban was suddenly dropped and then only partially reinstated just hours later. The bill will no longer extend to trans people, reflecting concern that more time is needed to ensure that legitimate therapies to help young people with gender dysphoria are not inadvertently criminalized. I believe such concerns can be allayed. Helping people come to terms with who they are is not the same as setting out to take them in one direction or the other — that is not therapy, it is ideology, and it can do irreparable harm.  
It is quite possible that Parliament will decide to include trans people in the new law, as many other countries have done, for instance in Canada, where Conservative MPs unanimously supported the fast-tracking of a ban. But we must address the concerns and make the case for change, deploying the evidence and reassuring parliamentarians that a ban which include trans people is a safe and justifiable course to take.
Some of those who have raised their voices in Parliament about trans rights are reactionaries who opposed reforms such as equal marriage. But others are not. They are decent, middle-of-the-road politicians who supported gay rights but have genuine concerns that gender ideology may have gone too far, and that women's rights and children must be protected.
Opinion research tells us that the public is sympathetic to trans people, and wishes to be kind, but has concerns about certain issues such as the safety of women in single sex spaces and especially the fairness of trans women competing in elite women's sports. Our laws already allow for sensible balances to be struck to meet these concerns: Exemptions to the Equality Act allow single sex spaces to be protected, trans women prisoners to be placed in special wings, and sports bodies to set rules which may exclude trans competitors. Calm explanation of the facts and discussion on the right boundaries of these compromises is needed.
But social media, the rise of identity politics and the bitter polarization of every issue does not lend itself to rational discussion. When the prime minister expresses concerns, in reasonable terms, about issues such as fairness in sport, he is not being "transphobic", as Stonewall immediately branded him. Nor is he alone, and growing disquiet across the political spectrum cannot sensibly be swept aside.
In the days when it was winning, the LGBT lobby made a compelling case for change, engaging successive governments and briefing parliamentarians. Now it is organizing boycotts and shouty protests. A fortnight ago in Manchester, a protester held up a trans flag with the words "some women have penises." It is hard to imagine a surer way to lose a public argument. For days afterwards, politicians struggled to say whether they agreed, or could define what a woman is. A sensitive, complex debate is being reduced to ugly, dehumanizing talk about body parts.
Some may tell the government that this is a political opportunity for a wedge issue, but this would be deeply unwise. It is one thing to make an issue of statue-toppling and historical revisionism, another to appear to be attacking minorities and vulnerable people. It is also a misreading of public opinion. People want to hear solutions: they don't see these issues through an ideological lens.
We must not allow a descent into a political mire which is dominated by extremes and which suffocates the reasonable middle ground. Across the Atlantic, this debate has become toxic, with hideous and persecutory anti-trans laws being passed by state legislatures. That is not who we are. We have to find a way to take the heat out of this debate.
I believe we now need a Royal Commission to examine these issues dispassionately. Its members would have to be truly neutral for such an inquiry to work: It could be led by a senior judge. It would need to be set up with cross-party support and without predetermination of its direction or outcome. Weighing the evidence on contested areas such as sport, safe spaces for women, and gender identity services for children and young people — building on the work of the independent Cass review — would be a better way to detoxify the debate, protect trans people from being caught in the political crossfire, and find the common ground we need.
No one will win from a culture war on these issues, and those most harmed will be trans people who already feel stigmatized, people who are different yet just like us, human beings who deserve greater kindness than today's politics will permit.
Anti-LGBTQ UK Cabinet minister fired
Advocacy groups frequently criticized Suella Braverman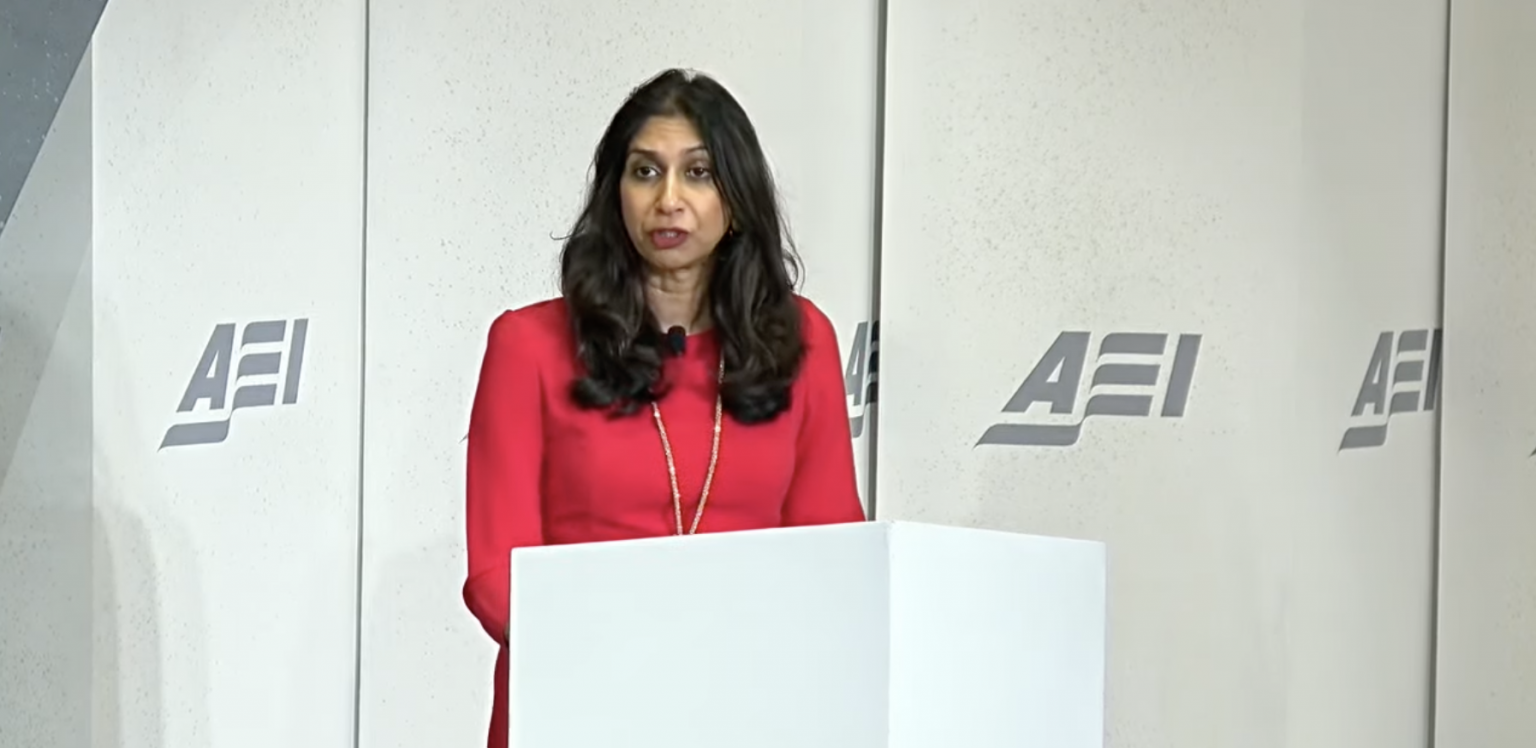 Suella Braverman, the controversial British Home Secretary who was fired by Prime Minister Rishi Sunak in a phone call Monday, fired back publicly Tuesday releasing a scathing three page resignation letter accusing Sunak of "not having a plan" and failing to deliver promises made to the British people on among other items, hot button immigration and crime prevention issues.
Braverman took office in October 2022 as home secretary while Sunak formed a new government after former British Prime Minister Liz Truss stepped down on her 50th day in office amid a government crisis, making her the shortest-serving prime minister in British history.
The former home secretary was known for her far-right conservative views and in the past year had made a series of public comments in speeches and in the press that derided LGBTQ people, asylum seekers and illegal immigrants. Her remarks disparaging transgender British females oft times echoes similar sentiments stated publicly by the prime minister.
This past June at a Conservative Party conference, the prime minster was caught on a video clearly mocking trans females.
The prime minster makes reference to an opposition leader, although that person is not clearly identified. Sunak then took aim at Edward Jonathan Davey, a British politician who has served as leader of the Liberal Democrats since 2020.
"Over the same period of time, you might have noticed Ed Davey has been very busy," Sunak says. "Like me, you can probably see that he was trying to convince everybody that women clearly had penises. You'll all know that I'm a big fan of everybody studying maths to 18, but it turns out that we need to focus on biology."
A recent YouGov UK international online research data and analytics technology group poll conducted earlier this month found that 49 percent of British voters wanted Braverman sacked.
PinkNewsUK reported calls for Sunak to fire Braverman have gotten louder over the course of last week, after she hit out at peaceful pro-Palestine protesters labeling their marches in London as "hate marches" and she also accused the Metropolitan Police of bias, which officers have said sparked far-right attacks on members of the force.
On issues over LGBTQ Britons, the former home secretary in October said that trans women should not be treated in female hospital wards. In an interview with Sky News, she said: "Trans women have no place in women's wards or, indeed, any safe space relating to biological women."
"The health secretary's [Steve Barclay] absolutely right to clarify and make it clear that biological men should not have treatment in the same wards and in the same safe spaces as biological women," she said. "This is about protecting women's dignity, safety and privacy and that's why I'm incredibly supportive."
In September, in her speech to the American Enterprise Institute, a right wing think-tank in D.C., Braverman on the subject of political asylum remarked: "Where individuals are being persecuted, it is right that we offer sanctuary. But we will not be able to sustain an asylum system if, in effect, simply being gay or a woman, and fearful of discrimination in your country of origin, is sufficient to qualify for protection."
In an interview with PinkNewsUK after her speech in D.C., Sebastian Rocca, the founder and chief executive of LGBTQ asylum charity Micro Rainbow, believes Braverman is trying to scapegoat migrants.
"The comments made by the home secretary are deeply disturbing," he said. "LGBTQI people often face death, imprisonment and violence. When they come to the UK to seek safety, they have to go through an asylum system that is re-traumatizing and dehumanizing. In addition, the standard of proof is very high."
"The system, as it is, is incredibly difficult. These comments seek to scapegoats migrants and LGBTQI people for political gain once again," he added.
A new dynamic in attitude towards the UK's LGBTQ community?
In addition to sacking Braverman, the prime minster radically overhauled his team in the Cabinet reshuffle including adding former Prime Minister David Cameron as the new British foreign secretary.
James Cleverly, whose job Cameron took over, was named as home secretary. His positions on most LGBTQ issues is in line with the Tory Party generally, however PinkNewsUK noted that while Cleverly has never voted on same-sex marriage, he expressed his support for equality in a blog post first published in 2005 titled "I like marriage."
"Gay 'marriage' takes nothing away from heterosexual marriage and while there will be some civil partnerships which are done for the wrong reasons the same can be said of straight marriage. Best of luck I say," he wrote.
He has also expressed support for LGBTQ inclusive education and for LGBTQ people in the military, but he did face some criticism when he said gay football fans would have to be "respectful" when traveling to Qatar for the World Cup.
Overall the British LGBTQ publication reported, is that the new home secretary is "an obvious step up from Braverman."
Cameron's record on LGBTQ rights, especially while serving as prime minister, PinkNewsUK reported has been favorable. He voted in favor of civil partnerships in 2004 and in favor of the Equality Act in 2007, and later voted in favor of same-sex marriage.
Former Health Secretary Steve Barclay's departure is a relief for some LGBTQ Brits, especially in light of his recent campaign against trans people in the British healthcare system.
In a speech at the Conservative Party conference in October, Barclay spoke out about his plans to introduce "sex-specific" language throughout the health service when referring to treatments and advice for menopause and some types of cancer. In the same speech, he announced plans to ban trans people from single-sex wards.
However Barclay's replacement has had a troubling record on transgender healthcare issues. In 2018, Atkins, who was then minister for women, was criticized when she called for "caution" before treating young trans people in an interview with the Telegraph.
"The treatments are so serious and life-changing. I'm a little cautious of the use of those treatments because of the potential for the rest of their lives," she said.
The prime minster is also facing renewed calls and anger over the omission of announcing a ban on conversion therapy in the King's Speech. The Equality and Human Rights Commission has been urging Sunak to uphold a pledge to enact a ban on the discredited practice.
The BBC reported that earlier this year the EHRC wrote to the government to urge them to include the legislation in the speech, which sets out the government's priorities for the coming years.
A spokesperson for EHRC told the BBC: "We have long supported proposals to end these practices. Conversion practices, aimed at changing someone's sexual orientation or personal understanding of their own gender, can be incredibly harmful to people with the protected characteristics of sexual orientation and gender reassignment.
We will continue to stand ready to provide expert advice and hope the government will uphold its commitment to ban harmful conversion practices."
Its lack of inclusion in the King's Speech is thought to be over disagreements within the Conservative Party the BBC noted regarding what form a ban should take, and concerns over how it could impact freedom of expression around issues such as gender identity, as well as any potential impact on religious freedoms.
Robbie de Santos, director of external affairs at Stonewall UK, told the BBC: "[The government] has given the green light for the abuse against LGBTQ+ people to continue unchecked. Rather than getting mired in a cynical cultural war, it should be making decisions based on what the evidence and expertise said."
UK lifts travel ban on Ugandan opposition leader over anti-gay song lyrics
Bobi Wine had been prohibited from country since 2014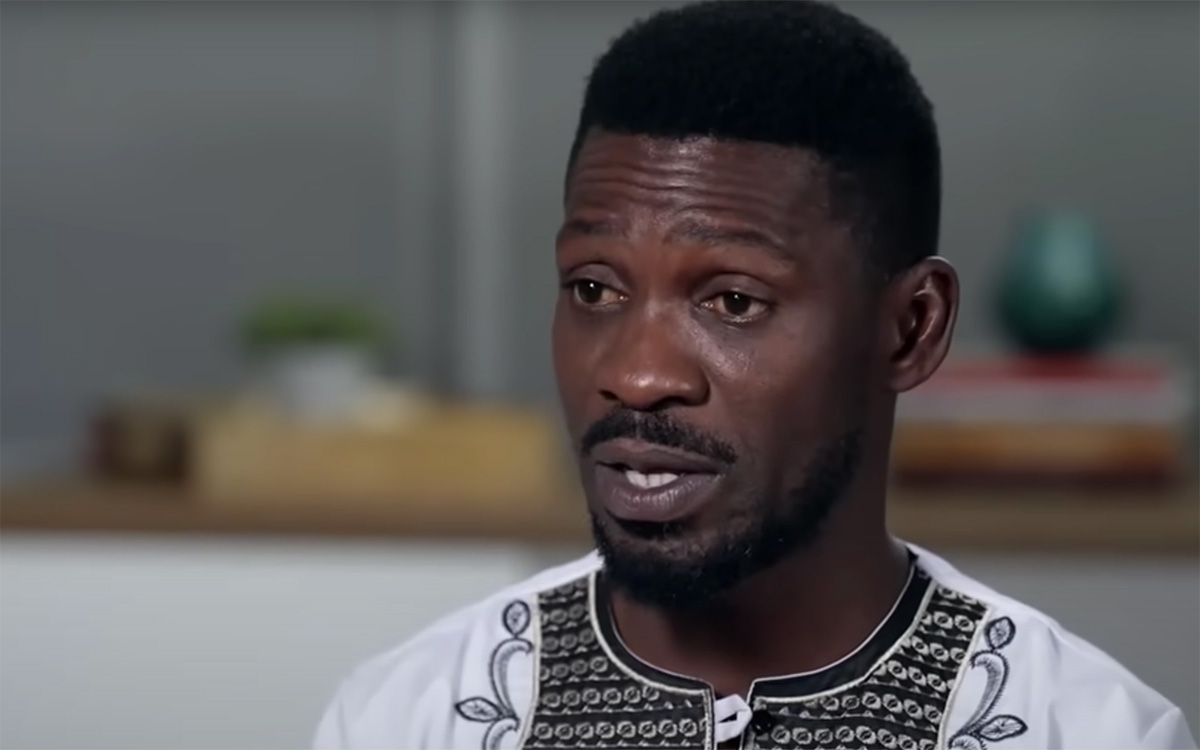 The U.K. has lifted a travel ban on Robert Kyagulanyi, a renowned Ugandan rapper known as Bobi Wine who has become the leader of the country's opposition, over a 2014 song with homophobic lyrics.
Wine on Sunday confirmed the British government's decision after about 10 years of being banned from his controversial anti-gay lyrics perceived to incite homophobic attacks against individuals he referred to as "battymen."
"I am very glad to inform you that the ban against me from entering the U.K. has finally been overturned, and I will soon be visiting the U.K. after more than 10 years," he said. 
The homophobic lyrics the LGBTQ rights groups cited in petitioning the British government to ban him from traveling to the U.K. were: "Fire will burn the batty man. Burn all the batty man. All Ugandans get behind me and fight the batty man."    
LGBTQ rights activists in a petition they launched in July 2014 on Change.org demanded the British Home Office "immediately" deny Wine's entry into the country and cancel his concerts in London and Birmingham. 
The petitioners accused Wine of writing "blatant homophobic lyrics (that) call for gay people to be attacked or killed" and cited the U.K.'s 2008 Criminal Justice and Immigration Act that criminalizes the incitement of hatred based on sexual orientation. The activists said that allowing Wine to proceed with his two concerts in August of the same year would "raise tensions" and prove "unacceptable" to the U.K., which "prides itself on tolerance and understanding." 
The petitioners not only wanted Wine banned from performing in the U.K., but also in the Netherlands, France, Sweden, Denmark and other European countries. 
Wine at the time was unremorseful and stressed he would not be coerced into backing homosexuality by the cancellation of his performances to support the Ebonies, a Ugandan drama and music group.
"I am a Ugandan and not a Londoner and I'm following the Ugandan constitution," Wine told a Ugandan media outlet. "I did not make the laws, I follow them."
He also claimed his strong anti-gay position was a reflection of "99 percent of Ugandans" and mocked so-called proponents of homosexuality for priding themselves in "their liberalism and support for human rights." He demanded they allow "me my right of expression," even if they were not comfortable with his homophobic opinion.    
Wine's controversial anti-gay stand also included criticism of then-U.S. President Barack Obama over his support of LGBTQ rights in response to Uganda's 2014 Anti-Homosexuality Act that imposed a life sentence for gay people. The country's Constitutional Court overturned it.
Wine in 2017 entered politics and won a seat in the Ugandan Parliament. He ran against incumbent President Yoweri Museveni, who rules the country with an iron first, in 2021.
Wine, who is a member of the National Unity Platform, is currently Uganda's opposition leader. He has been vocal in demanding the international community hold Museveni accountable for his government's widespread human rights violations.
While acknowledging the British government's move to lift his travel ban, Wine applauded his lawyers in England for the "relentless fight" and his political supporters, including those in the diaspora, for "constantly raising our voice through protests" and petitioning higher offices.
"Their main argument has been that it is unfair to open their doors for Gen. Museveni, a world-renowned tyrant, and yet continue to shut the door for me who, together with many others are trying to build a free and democratic country," he said.
His sentiments are in response to Museveni's democracy and human rights record, particularly his signing of the Anti-Homosexuality Act 2023 into law in May.
Several Western nations have imposed sanctions on Uganda and several government officials behind the punitive law. The Biden-Harris administration last week announced plans to remove Kampala a program that allows sub-Saharan African countries to trade duty-free with the U.S.
The U.S. announcement came after increased pressure on Museveni to reverse the implementation of the law and meeting with several Ugandan human rights activists and exiled dissidents.
Kakwenza Rukirabashaija, an award-winning Ugandan author who is exiled in Germany, has written books that are critical of Museveni's governance. He applauded the U.S. decision and noted his and other activists' visit to the State Department earlier this year.
"We, a few months ago visited the Department of State in the USA and explained how Uganda as a beneficiary of AGOA (African Growth and Opportunity Act) would violate the American foreign policy on human rights," said Rukirabashaija on his X account. "I'm glad that they listened. May you continue to listen to the cries of Ugandans."
UK Black Pride celebrates 18 years of empowerment
Phyll Opoku-Gyimah founded event in 2005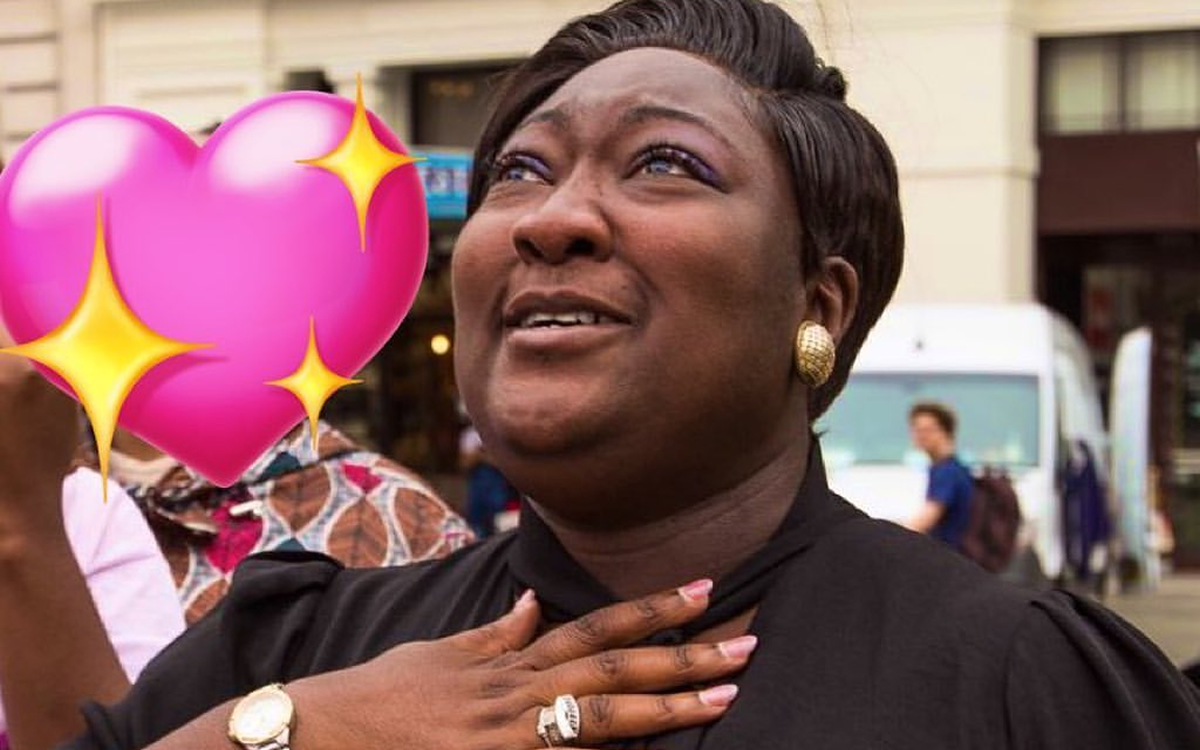 In a world where diversity and inclusivity are increasingly valued, UK Black Pride stands as a beacon of empowerment and celebration. As it prepares to mark its 18th anniversary on Saturday, the event continues to shine a spotlight on the experiences, struggles and triumphs of LGBTQ individuals from Black, Asian, and other minority ethnic backgrounds. With each passing year, UK Black Pride grows stronger, amplifying its message of unity, acceptance, and change.
Founded by Phyll Opoku-Gyimah, affectionately known as Lady Phyll, in 2005, the event emerged from the necessity to create a space that speaks directly to the intersection of race and LGBTQ identity. Traditional Pride events, while important, often fall short in fully addressing the unique challenges faced by individuals who belong to both marginalized communities. Recognizing this gap, UK Black Pride was born with the intention to provide a platform for underrepresented voices.
The essence of UK Black Pride lies in its commitment to fostering unity within diverse communities.
"UK Black Pride's Community Stage is where thought-provoking discussions intertwine with the performances of emerging musicians and talented spoken word artists," UK Black Pride says in a statement. "This event celebrates the kaleidoscope of identities that exist within the LGBTQ+ spectrum, highlighting the beauty of difference while erasing the lines that have historically divided us. Attendees find solace in connecting with people who share their experiences, building a support network that extends beyond the event itself."
Over the years, UK Black Pride has not only created a safe space but also played a crucial role in amplifying the visibility of LGBTQ individuals of color, and this year's no different. Visibility is key to breaking down stereotypes, dispelling misconceptions, and creating a world that values and respects all identities. This year, programs that prioritize health, such as breast cancer and Best for My Chest Campaign, refugees, finding and building connections, faith, sexuality, and even poems, would go in full swing. The anniversary, which NYX Professional Makeup has sponsored, would serve as a reminder of the progress made, and the battles yet to be fought.
Only recently, it was reported that two queer people were stabbed outside a south London nightclub. This is testament of the rife homophobia that continues to trump the country. It is also this premise upon which UK Black Pride is built. The 18th anniversary therefore becomes a testament to the resilience of both the event itself, and the communities it represents. Against the backdrop of ongoing struggles for equality and justice, this celebration offers a moment of joy and triumph. It stands as a symbol of the strength found in unity and the determination to overcome challenges. To this vain, music genres like Afrobeats and Amapiano will be played from leading DJs like DJ Biggy C, Scarlett K, DIBS, etc.
As UK Black Pride enters its 18th year, its impact continues to extend beyond the event itself. The visibility it creates, the conversations it sparks, and the connections it forges all contribute to a broader cultural shift.
"With each passing year, the event moves us closer to a world where everyone's identity is embraced, and discrimination is a thing of the past. This event, born out of necessity, continues to stand tall as a beacon of empowerment, amplifying the voices of LGBTQ individuals from minority ethnic backgrounds. As we honor this milestone, let us also recognize that the journey towards equality and acceptance is ongoing. UK Black Pride reminds us that the struggle is real, but so is the strength that comes from unity and love."