Saba becomes first Caribbean island to legalize same-sex marriage
Advocate describes move as "toehold" to advance regional LGBT rights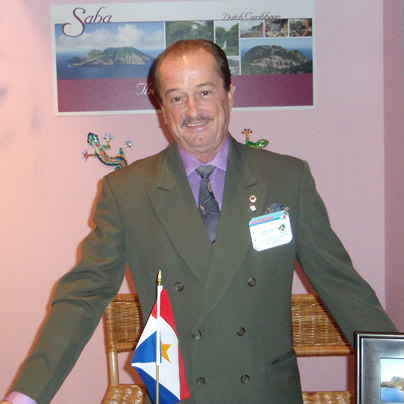 The Dutch island of Saba earlier this month became the first jurisdiction in the Caribbean to allow same-sex couples to legally marry.
Xiomar Gonzales Cedeno Ruis and Israel Ruis Gonzales from Aruba and Venezuela respectively exchanged vows at the island's courthouse on Dec. 4. A same-sex couple from Curaçao married in Saba on Tuesday.
The Netherlands, which has allowed gays and lesbians to marry since 2001, gave its Caribbean territories more time to implement the same-sex marriage law. Observers expect Bonaire and St. Eustatius, which were formerly part of the Netherlands Antilles that formally dissolved in 2010, will follow suit.
Aruba, Curaçao and St. Maarten, which have greater autonomy from Amsterdam, do not allow gays and lesbians to legally marry. The three islands, along with Bonaire and St. Eustatius, must recognize same-sex marriages performed within the Netherlands.
Glenn Holm, the openly gay director of the Saba Tourist Bureau who worked with Cedeno and Ruis, told the Washington Blade he plans to promote "gay weddings on the highest point of the Dutch kingdom" while in the Netherlands next month.
"There are of course some people who are against it, but they will just have to get used to it," he said, referring to Dutch euthanasia and abortion laws that will soon take effect on Saba, Bonaire and St. Eustatius. "It simply means that the choice is there should it be necessary, the same for same-sex unions. If it's not your bag you don't have to let it concern you. Live and let live, love and be allowed to love whosoever you choose to."
Tanja Ineke, president of COC Netherlands, a Dutch LGBT advocacy organization, applauded those who supported same-sex marriage efforts on the island.
"This great news deserves our warm congratulations; first of all for the married couple and to the local LHBT-community. But also to the local authorities on Saba who have been cooperative in implementing the marriage law," she told the Blade. "Together with the LGBT-movement on the Dutch Antilles, COC has worked hard to have the marriage law implemented on Saba, Bonaire and St Eustatius as soon as possible, and we are very happy with this first result."
Martinique and Guadeloupe are expected to consider the issue next year as French lawmakers debate a same-sex marriage bill. Mariela Castro, daughter of Cuban President Raúl Castro, has spoken out in support of nuptials for gays and lesbians, but LGBT people still face systematic discrimination and even violence throughout the region.
Jamaica and several other English-speaking Caribbean countries still have colonial-era sodomy laws on the books that criminalize same-sex sexual acts. The U.S. State Department, Amnesty International and Human Rights Watch have all criticized the Jamaican government for not doing enough to curb rampant anti-LGBT violence in the country.
Puerto Rican advocates have repeatedly criticized outgoing Gov. Luís Fortuño and his administration for what they contend was an unwillingness to speak out against anti-LGBT violence in the American commonwealth in the wake of gay teenager Jorge Steven López Mercado's brutal 2009 murder. The Puerto Rico Senate late last year approved a proposal that would have eliminated LGBT-specific protections from the island's hate crimes law.
A 2011 Justice Department report that blasted the Puerto Rico Police Department cited an inadequate response to hate crimes as among its numerous deficiencies.
Maurice Tomlinson, a Jamaican lawyer with AIDS-Free World who fled his homeland in February after he received death threats following local media reports about his marriage to a Canadian man, described same-sex marriage in Saba as a "toehold where we can advance LGBT human rights in the Caribbean."
The Supreme Court of Jurisdicture of Belize in May is expected to hear a case challenging the country's sodomy laws. AIDS-Free World has also challenged laws in Belize and Trinidad and Tobago that prohibit gay people and those with disabilities from entering the country.
A Trinidadian newspaper on Dec. 18 reported Prime Minister Kamla Persad-Bissessar wrote in a private letter to the head of an international LGBT advocacy group in the United Kingdom that she would support a ban anti-LGBT discrimination.
"As a human rights activist, I think it's excellent because it's a way to get up the laws and two it provides evidence for the courts to say there is absolutely no negative impact within this entire region of these rights being recognized for LGBT," Tomlinson told the Blade, referring specifically to Saba. "Its evidence that even within the Caribbean you have forward-thinking legislators who are willing to push the envelope and take the political risks that are necessary to advance human rights of all citizens."
University student becomes first non-binary mayor in Wales
'Coming out and living my true me is still the best decision I've ever made'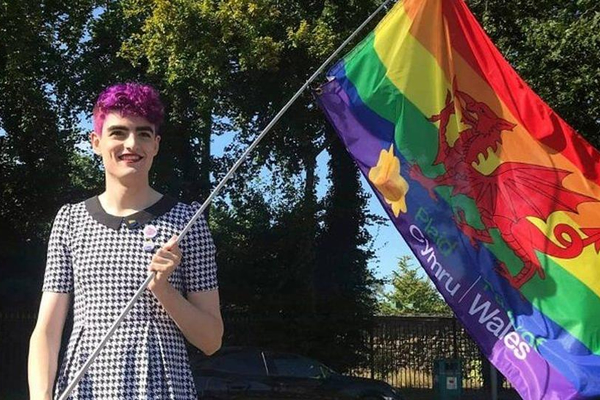 The small city in Gwynedd in northwest Wales holds the distinction of being the oldest city in Wales. Now, it has earned itself a pair of new accolades, the first city in Wales to elect its youngest mayor and in fact to have the first elected non-binary gender queer mayor in the world.
Owen J. Hurcum, a 23-year-old university student, was chosen by their fellow councilors on the city's governing council to become the mayor. The post, which is mainly ceremonial, acts as a goodwill ambassador for city in Wales and the greater U.K. as well as overseas.
Hurcum, who identifies as genderqueer or agender, told BBC Radio Wales Wednesday it "wasn't a huge shock" when they were chosen to take up the reins, having served as a Bangor councilor for five years, including one term as the city's deputy mayor. But they said it was a shock when they were initially asked to put their name forward because fellow councilors felt they would be a good representative for the city.
When I came out two years ago I was so worried I'd be ostracized by my community or worse. Today my community elected me Mayor of our great City. The youngest ever Mayor in Wales. The first ever openly Non-Binary Mayor of any city anywhere. Beyond humbled, Diolch Bangor 🏳️‍🌈 pic.twitter.com/pGHiaQTVaO

— Mayor Owen J Hurcum 🏴󠁧󠁢󠁷󠁬󠁳󠁿🏳️‍⚧️🏳️‍🌈🇪🇺 (@OwenJHurcum) May 10, 2021
Their election to the office has created considerable controversy in some quarters with hateful vitriol being directed at both them and their fellow councilors. On Thursday the mayor tweeted;
"I would quickly like to point out that whilst I do indeed receive regular amounts of hate online, coming out and living my true me is still the best decision I've ever made and if you are thinking of doing it yourself, I promise there will be loved ones around to support you"
According to the BBC, they thanked fellow councilors for their support when facing online abuse. Noting that the city may be viewed as hardly the place one would expect to be a bastion of tolerance, they told the BBC;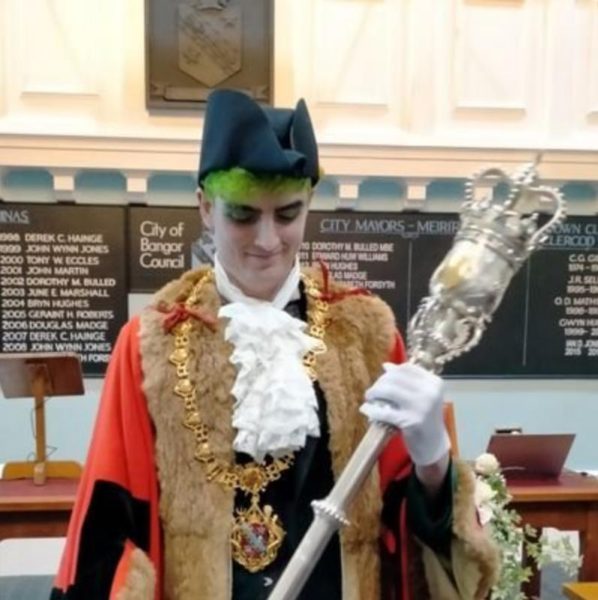 "There was a trepidation because, obviously, local government has this unfair reputation of possibly being old and backwards, and I was worried that those views may come from fellow councilors. But I have had the exact opposite. Every single councilor has been extremely supportive, and the previous mayor has called me when he has seen that I have been getting hate online, and he has said he is there if I need him. It has been really nice."
IDAHOBiT events to promote intersectionality, resilience, allyship
HRC president to participate in virtual panel in Canada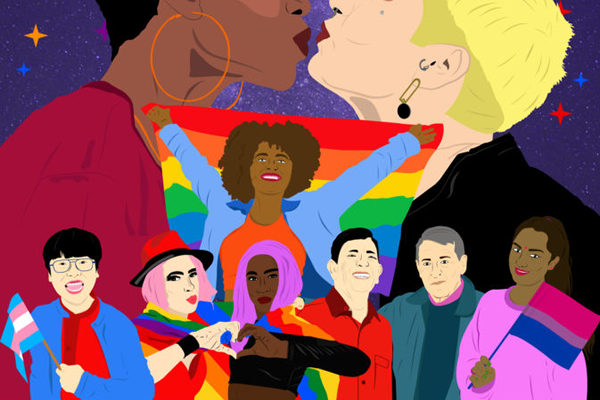 Intersectionality, resilience and allyship are among the themes that this year's International Day Against Homophobia, Biphobia and Transphobia events will highlight.
Dignity Network Canada and the Black Coalition for AIDS Prevention on May 17 will hold a virtual panel that will feature Human Rights Campaign President Alphonso David, Canadian Center for Gender and Sexual Diversity Executive Director Debbie Owusu-Akyeeah, Kaleidoscope Trust Executive Director Phyll Opoku-Gyimah, COC Nederland Executive Director Marie Ricardo and Rainbow Railroad Executive Director Kimahli Powell. The British High Commission and the Dutch Embassy in Canada have co-sponsored the event.
"We hope that this will be a really interesting and important conversation on intersectionality and transnational solidarity — and what it means for these leaders and their organizations during these times," reads a description of the event.
The U.N. LGBTI Core Group on May 17 will host a virtual IDAHOBiT event that will focus on ways to develop an "inclusive and diverse post-pandemic world." The World Bank Group, the International Monetary Fund, the European Bank for Reconstruction and Development, the Inter-American and Asian Development Banks host a similar IDAHOBiT commemoration.
"In order to heal from the economic, social, and public health dire impact the pandemic has had and still has, every plan of recovery must take into account a human-rights based, intersectional and gender responsive approach that addresses the specific needs of LGBTI persons in order not to leave them further behind," reads a description of the U.N. LGBTI Core Group event.
Several Russian LGBTQ rights groups on May 17 will hold a "Vaccine for Acceptance" event that seeks to bolster allyship in the country.
Retired South Africa Constitutional Court Justice Edwin Cameron on May 16 will moderate a virtual panel that will focus on religion and anti-LGBTQ violence.
Workplace Pride and the Dutch Embassy in Budapest on May 17 will host a symposium on LGBTQ-inclusive workplaces in Hungary. M.V. Lee Badgett, an economics professor at the University of Massachusetts, on the same day will participate in a webinar the U.S. Embassy in Singapore is hosting with Oogachaga, a local LGBTQ advocacy group.
Haver Srbija, a Serbian NGO, on May 15-16 will hold Falafel, a film festival that seeks to build "bridges and promotes Israeli, Jewish and LGBTQI culture and communities" and highlight "various social issues in the context of the fight against prejudice, discrimination, anti-Semitism, homophobia and xenophobia and encourages the audience to develop critical thinking on the issue of these topics." Proud Lebanon is slated to hold a series of six webinars between May 17-22 that will focus on feminism, LGBTQ rights and other topics.
The National Center for Sexual Education in Cuba will hold a series of virtual forums and other events through the month to commemorate IDAHOBiT.
CENESEX Director Mariela Castro, whose father is former Cuban President Raúl Castro, during a May 4 press conference in Havana said the IDAHOBiT events are part of the process of amending the country's family code to make it more equitable for LGBTQ Cubans. Mariela Castro said a bill to amend it will be introduced in the Cuban Parliament in July.
"I was able to appreciate that the majority of the population … is in favor of recognizing the rights of LGBTI+ people and especially the rights in the family sphere that include the possibility, the option, of marriage," said Mariela Castro during the press conference, according to Tremenda Nota, the Washington Blade's media partner in Cuba.
IDAHOBiT commemorates the World Health Organization's 1990 decision to declassify homosexuality as a mental disorder.
This year's events will take place against the backdrop of a pandemic that continues to exacerbate existing inequalities for LGBTQ people and other vulnerable groups around the world.
Consensual same-sex sexual relations remain criminalized in dozens of countries. Violence based on gender identity and sexual orientation remains rampant in the U.S. and throughout the world.
Queen calls for conversion therapy ban in UK
British government urged to move quickly to prohibit practice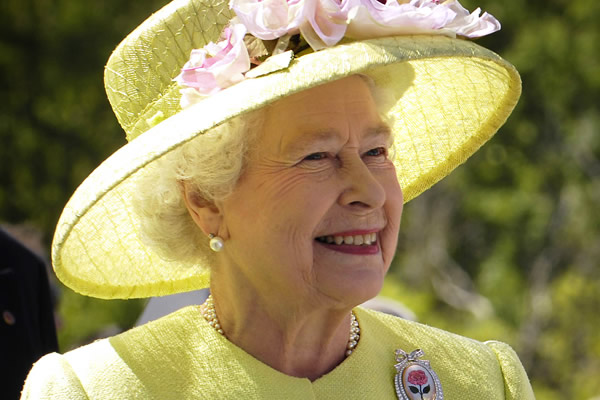 Queen Elizabeth II on Tuesday in a speech that marked the opening of Parliament called for a ban on so-called conversion therapy in England and Wales.
"Measures will be brought forward to address racial and ethnic disparities and ban conversion therapy," Elizabeth said. 
While this announcement forecasts a step forward in LGBTQ activism and a change in the culture surrounding LGBTQ acceptance in the U.K.; the queen's statement was met with hesitation, especially with regards to the when and how the ban will be implemented. 
According to the U.K.'s public sector information website, the passing of legislation to implement the ban will be preceded by a consultation and a survey of public opinion to ensure that the ban can address conversion therapy while "protecting the medical profession; defending freedom of speech; and upholding religious freedom."
"We welcome the commitment to introduce legislation to ban so-called 'conversion therapy'," commented Nancy Kelley, CEO of Stonewall, one of the U.K.'s leading LGBTQ rights organizations. "However, the news of a consultation is concerning and will be hard for our communities to hear."
"We don't need a consultation to know that all practices that seek to convert, suppress, cure or change us are dangerous, abusive and must be banned," Kelley further mentioned. "Lesbian, gay, bi, trans, intersex and ace communities have been waiting almost three years for the U.K. government to follow through on their promise to ban all conversion practices, and any delay leaves us at further risk of abuse."
Peter Tatchell, director of the Peter Tatchell Foundation, also welcomed the queen's announcement on the introduction of the new legislation, however, he expressed distaste at the "further delay, lack of clarity, and absence of a timetable for the ban."
"The government has been promising this ban for nearly three years and still we don't have it. All we've had is more than 1,000 days of dithering," said Tatchell. "We have had countless studies and consultations. We don't need any more. It's time (Prime Minister) Boris (Johnson) got on with it and got this ban done." 
"We need to see the proposed legislation," Tatchell further proposed. "It must not allow religious exemptions. Faith bodies are the main proponents. The ban needs to be full and comprehensive and provide statutory support for victims and survivors."
Similar sentiments have frequented social media platforms, with various LGBTQ individuals and allies criticizing the action plan to implement legislation that addresses conversion therapy.
"The U.K. government wants to consult the public before the ban, but we don't need to consult before the banning," Twitter user @jakepayne1994 tweeted. "There shouldn't be consultation on torture and abuse. There should be a full ban on LGBT+ conversion therapy with no exceptions."
"The government promised a blanket ban on gay conversion therapy years ago," @ohkelliott tweeted. "Every waking second that goes by, people in the U.K. are undergoing torment, physical and psychological abuse, and vile life changing torture whilst the government are delaying its legislation."
Calls to action for the British government to expedite the process of introducing the legislation have emerged and Tatchell mentions "the U.K. government must publish a comprehensive bill now, as well as a clear timeline for its implementation." 
"As part of the Ban Conversion Therapy Coalition, we will continue to hold the U.K. government to account on their promise to ban this abhorrent practice for good, everywhere it happens and to everyone it harms, and protect our communities from harm," said Tatchell.