Brazil's most populous state to allow same-sex marriage
Couples in São Paulo can get marriage licenses in 60 days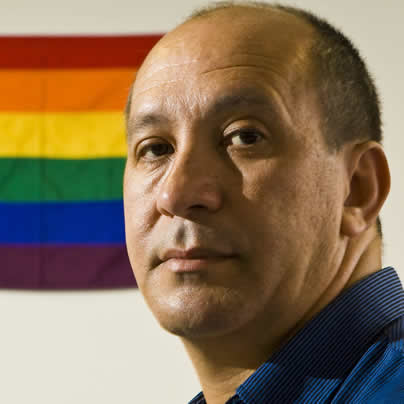 A São Paulo court on Thursday ordered notaries to begin offering marriage licenses to same-sex couples without a judge's approval.
The decision, which will take effect in Brazil's most populous state in 60 days, comes after the Brazilian Supreme Federal Court ruled in May 2011 that gays and lesbians can enter into civil unions. A São Paulo judge in June 2011 ruled two men could convert their civil union into a marriage — 206 of these unions have been converted into marriages in the state.
Alagoas in January became the first Brazilian state to extend marriage to same-sex couples without judicial approval, while Bahia on the country's northeast coast late last month followed suit. Notaries in Rio Grande do Sul and the Federal District that includes the Brazilian capital of Brasilia have also issued marriage licenses to gays and lesbians.
The Brazilian government announced in 2003 it would recognize same-sex unions legally performed outside the country for immigration purposes. Authorities in 2008 simplified these regulations.
"It is a very important decision," gay Brazilian Congressman Jean Wyllys told the Washington Blade. "And like the Constitution says, in its Article 226, that the state should facilitate the conversation of stable unions into marriage and it also says people are equal under the law, many same-sex partners demanded this in the court. What the judges are doing is complying with the Constitution, recognizing the rights of same-sex partners to enter into civil marriage."
In spite of the Brazilian Supreme Federal Court's 2011 decision, Rio de Janeiro and many other states have yet to implement it. Wyllys has introduced a proposal that would amend the Brazilian Constitution to recognize same-sex civil marriage throughout the country. A bill that would allow gays and lesbians to tie the knot has languished in Congress since the mid-1990s.
"Justice is doing what should have already been done in the Congress and it deserves our applause," Wyllys said. "The lack of a bill that ends this unjust discrimination, violation of the Federal Constitution and all the international human rights treaties, has left many partners to seek justice. Justice is doing its job well. Those of us who are missing are the lawmakers and the federal government that remains deaf to the call of millions of people who only want to be equal under the law."
LGBT activist Felipe Pasqualotto shared Wyllys' criticisms of the Brazilian government's response to same-sex marriage and other issues.
"Even though São Paulo is just following the Supreme Court decision, it is a big step for Brazil considering we have been quite silent regarding human rights, especially gay [issues,]" he told the Blade.
The São Paulo ruling comes slightly more than a week after the Uruguay House of Representatives overwhelmingly approved a bill that would allow gays and lesbians to legally marry in the South American country. Same-sex couples have been able to tie the knot in neighboring Argentina and Mexico City since 2010.
The Mexican Supreme Court on Dec. 5 unanimously struck down a law in the state of Oaxaca that defined marriage as between a man and a woman. A Colombian Senate committee on the same day approved a measure that would legalize same-sex marriage. (The country's highest court ruled in June 2011 that gays and lesbians will be able to formalize their relationships in two years if lawmakers don't tackle the issue.)
Lawyer Alder Martins told the Blade he believes internal Brazilian politics continue to play more of a role in the expansion of legal recognition to same-sex couples than recent developments in other Latin American countries.
"I don't believe recent developments in Mexico, Colombia and Uruguay have influenced this process," Toni Reis, president of the Brazilian Association of Gays, Lesbians and Transgenders (ABGLT in Portuguese) added. "It's a question of implementing Brazilian law."
Costa Rica to consider legal recognition for gay couples
Meanwhile, the Costa Rican government announced on Monday it supports the extension of limited legal recognition of same-sex couples in the Central American country.
President Laura Chinchilla Miranda opposes nuptials for gays and lesbians, but her government urged lawmakers in a Dec. 7 press release to consider once again a measure that would extend inheritance, hospital visitation and other rights to same-sex couples.
"We hope that the Congress will continue to move forward with the bill and discuss the merits of the case and once and for all fill this legal void," the government said in a press release. "The government urges respect and tolerance during this discussion that will take place in the Congress, the corresponding body which will take up this decision. Similarly it will respect the position of each deputy on this issue."
The country's highest court in 2010 struck down a referendum that sought to define marriage as between a man and a woman.
Lawmakers who have repeatedly postponed debate on extending legal rights to same-sex couples are scheduled to potentially consider the proposal on April 30. The country's Roman Catholic church and other religious leaders have spoken out against any attempt to do so.
Francisco Madrigal Ballestero of the Center for the Investigation and Promotion of Human Rights in Central America (CIPAC,) described the measure to the Blade earlier this week as "a project that was born partly out of fear." He further categorized it as "an administrative exit to recognize unions with certain aggravating circumstances."
"It is not either marriage or civil union, it is a legal figure type contract that gives rights to two people to live together," Madrigal said. "We believe that this project does not solve the problem of citizenship that we have as LGBT populations, and it is for this reason that this project is not supported by the majority of organizations who work on human rights and sexual diversity."
Madrigal also pointed out "we don't see a quick exit" on the issue because the Costa Rican Constitutional Court has said it is the responsibility of the country's Congress to decide the issue. "The Inter-American Commission on Human Rights and the Inter-American Court could choose to take this particular Costa Rican case," he said. "We are aware above all the commission, like the court, will take its time to resolve it."
A CIPAC poll earlier this year found 67 percent of LGBT Costa Ricans support civil unions, compared to only 22 percent who back the president's proposal and 11 percent who endorse marriage rights for same-sex couples.
"From the people it's no big deal," José Chaves, general manager of Gay Tours that operates tours and other activities for gay visitors to Manuel Antonio National Park and other parts of the country, told the Blade. "We are not having manifestations of people in the streets saying like, 'no, that should not be like that.' It's more like 'of course, let the gay people have the rights and it's no problem.' But on the other hand it's all these people in the government and the church from inside of the government that's working against it."
Pete Thelen, a co-owner of the Windy City Times who owns two vacation homes near Manuel Antonio National Park, agreed.
"Most Costa Ricans are a live-and-let-live kind of people, so if it doesn't affect them, they don't really mind it," he told the Blade. "If civil unions would go through, I don't think it would be a problem for most Costa Ricans. We've never had any problems with our neighbors. They've accepted us."
Petition urges White House to develop plan to protect LGBTQ Afghans
Taliban regained control of country on Aug. 15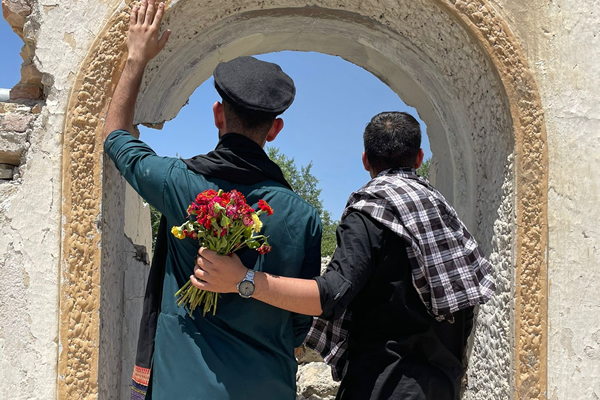 More than 10,000 people have signed a petition that urges the Biden administration to do more to help LGBTQ Afghans who remain in Afghanistan after the Taliban regained control of the country.
The Human Rights Campaign; the Council for Global Equality; Immigration Equality; Rainbow Railroad; the Organization for Refuge, Asylum and Migration and the International Refugee Assistance Project on Friday presented to the White House the petition that urges the administration to adopt "a 10-point action plan … to expedite and ease the refugee and asylum process for LGBTQI Afghans."
The same six groups last month urged the Biden administration to adopt a plan that would "prioritize the evacuation and resettlement of vulnerable refugee populations, including LGBTQI people, and ensure that any transitory stay in a third country is indeed temporary by expediting refugee processing." The groups, among other things, asked the White House to "speak out forcefully against human rights abuses by the new Taliban regime and any increased targeting of vulnerable communities, including LGBTQI people, and use existing mechanisms to sanction and hold accountable perpetrators of human rights abuse."
The Taliban entered Kabul, the Afghan capital, on Aug. 15 and regained control of the country.
A Taliban judge in July said the group would once again execute people if it were to return to power in Afghanistan.
Rainbow Railroad and Immigration Equality are among the other groups that have continued their efforts to evacuate LGBTQ Afghans since American troops completed their withdrawal from the country on Aug. 30. Some of the 50 Afghan human rights activists who Taylor Hirschberg, a researcher at the Columbia Mailman School of Public Health who is also a Hearst Foundation scholar, has been able to help leave the country are LGBTQ.
"We reiterate our call for President Biden to adopt the 10-point policy plan which will expedite and ease the refugee process for LGBTQI Afghans," said Human Rights Campaign Senior Vice President for Policy and Political Affairs JoDee Winterhof in a press release. "The 10,000+ people who signed our petition have demonstrated that they want the United States, long a beacon of refuge for those fleeing persecution, to take action to protect LGBTQI Afghans—a vulnerable group who risk oppression, even death, simply for who they are or who they love. Now is the time for action."
Putin describes transgender rights as 'crime against humanity'
Russian president made comment in Sochi speech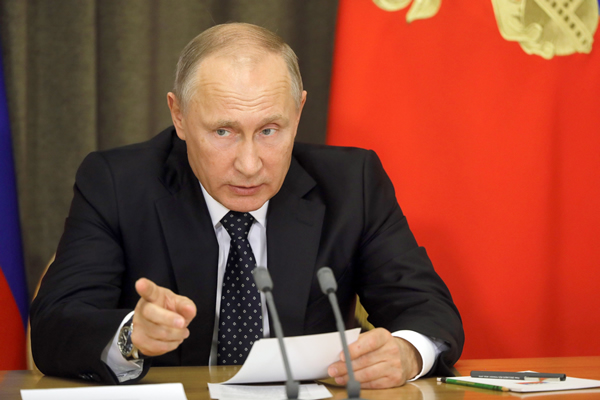 Russian President Vladimir Putin on Thursday described transgender rights as "a crime against humanity."
The Washington Post reported Putin made the comment in a speech he delivered in Sochi, a resort city on the Black Sea where the 2014 Winter Olympics took place.
Putin specifically said the idea that children are "taught that a boy can become a girl and vice versa" is "on the verge of a crime against humanity." Putin, according to the Post, also said trans activists are demanding an end to "basic things such as mother, father, family or gender differences."
Activists in Russia and around the world have sharply criticized the Kremlin's LGBTQ rights record, including a 2013 law that bans the promotion of so-called gay propaganda to minors. Putin also has close ties to Chechen President Ramzan Kadyrov, who is behind a brutal anti-LGBTQ crackdown in the semi-autonomous Russian republic.
The European Court of Human Rights in July ruled Russia violated the rights of a trans woman who authorities prevented from visiting her children because of her gender identity. The decision is the first time the court used Article 14 of the European Convention on Human Rights in an anti-trans discrimination case.
Report details anti-LGBTQ discrimination, violence in Kenya refugee camp
March 15 attack left gay man dead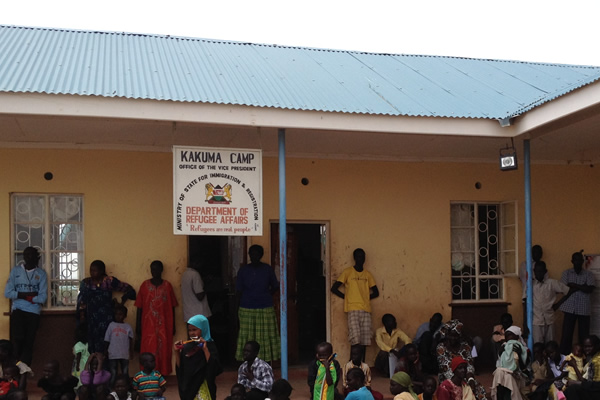 A new report released on Wednesday indicates nearly all of the LGBTQ people who live in a Kenya refugee camp have experienced discrimination and violence because of their sexual orientation and/or gender identity.
The Organization for Refuge, Asylum and Migration and Rainbow Railroad in May 2021 surveyed 58 LGBTQ asylum seekers who live at the Kakuma refugee camp and the Kalobeyei Integrated Settlement that opened in 2016 to help alleviate overcrowding at Kakuma. The groups also interviewed 18 "key informants."
More than 90 percent of the LGBTQ asylum seekers who spoke with ORAM and Rainbow Railroad said they have been "verbally assaulted."
Eighty-three percent of them indicated they suffered "physical violence," with 26 percent of them reporting sexual assault. All of the transgender respondents "reported having experienced physical assault," with 67 percent of them "reporting sexual assault."
Eighty-eight percent of respondents said they had been "denied police assistance due to their sexual identity." Nearly half of the respondents told ORAM and Rainbow Railroad they had to be "relocated from their allocated shelters to alternative accommodation due to the constant abuses directed at them by neighbors."
Kakuma, which is located in northwest Kenya near the country's border with Uganda and South Sudan, is one of two refugee camps the U.N. Refugee Agency operates in the East African nation. The other, Dadaab, is located near Kenya's border with Somalia.
The report notes upwards of 160,000 refugees from South Sudan, Sudan, Somalia, the Democratic Republic of Congo, Burundi, Ethiopia and Uganda were living in Kakuma as of January.
Those who responded to the ORAM and Rainbow Railroad survey are from Uganda, Burundi, the Democratic Republic of Congo, Sudan, South Sudan, Rwanda, Afghanistan, Yemen and Ethiopia and all of them have asked for asylum in Kenya. Ninety-four percent of them live in Kakuma, while the remaining six percent live in Kalobeyei.
The report also estimates there are 350 LGBTQ asylum seekers in Kakuma and Kalobeyei. UNHCR in 2020 created Block 13 in Kakuma that is specifically for LGBTQ refugees.
Gay man died after Block 13 attack
Two gay men suffered second-degree burns during an attack on Block 13 on March 15. One of the men died a few weeks later at a hospital in Nairobi, the Kenyan capital.
Forty-one of the Block 13 residents who participated in the ORAM and Rainbow Railroad survey said that "relocation to a safer place as a priority." The report also notes some respondents who live outside Block 13 "said that the activism in Block 13 was affecting the overall relationship between LGBTQI+ asylum seekers and service providers in the camp."
"They expressed concern with some activities conducted as part of their activism," reads the report. "For example, they alleged that some activists were conducting staged attacks on individuals and false claims of violence to attract media attention as part of their advocacy."
The report notes "allegations of activity from activists in Block 13 have not been confirmed." Some of the "key informants" who ORAM and Rainbow Railroad interviewed for their report, however, "observed that LGBTQI+ activists from different countries have been supporting the advocacy in Block 13 without considering the local context and potential negative or unintended consequences."
"They allege that the advocacy has been antagonizing LGBTQI+ members with other refugees in the camp and service providers," reads the report. "For example, some of the LGBTQI+ asylum seekers were reported to have deserted their allocated shelters, moved to Block 13 and were persistently demanding new shelters."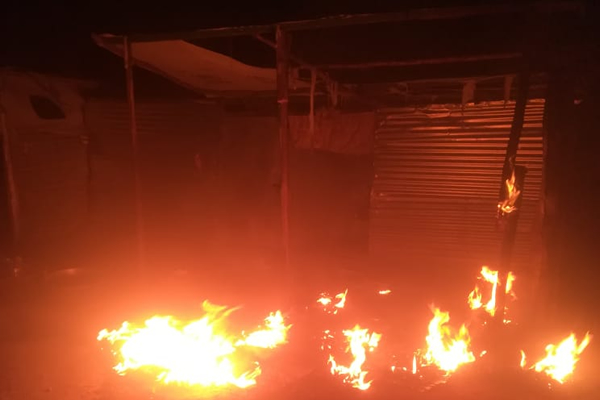 UNHCR in a statement after the March 15 attack noted Kenya "remains the only country in the region to provide asylum to those fleeing persecution based on sexual orientation, gender identity or expression," even though consensual same-sex sexual relations remain criminalized. The ORAM and Rainbow Railroad report acknowledges both points.
"Asylum seekers and refugees in Kenya are not immune to pervasive anti-LGBTQI+ attitudes in the community," it reads. "As the number of LGBTQI+ asylum seekers and refugees increases rapidly, it is important to understand their unique protection needs and plan for safe and dignified service delivery to meet those needs."
The report notes more than 70 percent of respondents have gone to Kakuma's main hospital the International Rescue Committee operates in order to receive HIV/AIDS-related services. More than 85 percent of respondents said they "preferred to seek all other health services beyond HIV and AIDS services at the main hospital, since the facility was friendly and provided a stigma-free environment for the LGBTQI+ community in the camp."
"Respondents reported traveling long distances in order to visit the main hospital," reads the report.
The report notes limited access to cardiologists and other specialists at the eight health facilities in the camp that UNHCR partner organizations operates. Roughly a third of respondents also said they have "been stigmatized in some of the health clinics."
"This included being referred to as shoga (a derogatory Kiswahili term used to refer to homosexuality) either by staff members or other refugees in the waiting room while waiting to see a provider, or some providers just directing them to the main hospital with snide remarks about how they do not entertain LGBTQI+ persons in their facility," reads the report.
The African Human Rights Coalition, the Refugee Coalition of East Africa and Upper Rift Minorities are among the other groups that work with the camp's LGBTQ residents.
The report notes only a third of respondents "were actively engaged in economic activity at the time of the study, a majority depended on the food rations distributed in the camp." It also contains 10 recommendations, which are below, to improve conditions for LGBTQ refugees in Kakuma.
1) The Refugee Affairs Secretariat of Kenya must fast-track refugee status determination of LGBTQ asylum seekers with further support from UNHCR and civil society organizations.
2) The Refugee Affairs Secretariat of Kenya and UNHCR must create more responsive and sensitive protection services for LGBTQ refugees in Kenya.
3) Civil society organizations and their supporters should provide livelihood support and other support to meet the immediate needs of LGBTQ refugees in Kakuma.
4) Governments of resettlement countries must resume and fast track resettlement of LGBTQ refugees from Kenya.
5) UNHCR and civil society organizations must continue to build skills development programs for employability.
6) LGBTQ civil society organizations should work more closely with refugee-led organizations and collectives to build self-protection services.
7) Donor communities should participate in more long-term development programming for LGBTQI+ refugees in Kenya.
8) LGBTQ civil society organizations providing support to refugees in Kenya must coordinate more closely.
9) LGBTQ civil society organizations and refugee-led organizations should continue to advocate for more inclusive human rights in Kenya.
10) Civil society must continue the push for LGBTQ human rights globally, including decriminalization of same sex intimacy.
"This much-needed report underscores the challenges, dangers and complexities of life that LGBTQI+ refugees and asylum seekers face in Kakuma refugee camp," said ORAM Executive Director Steve Roth in a press release that announced the report's release. "The refugees themselves have spoken and they want to be heard. UNHCR, governments and civil society organizations must work together to ensure the immediate safety and well-being of this community while also addressing the longer term, durable solutions we recommend in the report."
Rainbow Railroad Executive Director Kimahli Powell added refugee camps cannot "become permanent solutions to crises of forced displacement."
"The findings of this report confirm a key goal of Rainbow Railroad—to fast track resettlement of LGBTQI+ refugees," he said. "Rainbow Railroad and civil society partners are ready to provide support to LGBTQI+ persons at risk and assist in further resettlement. Ultimately, we need the UNHCR, the government of Kenya and governments of countries that are destinations for refugees to step up an ensure that LGBTQI+ asylum seekers in the camp are resettled in safer countries."