Brazil's most populous state to allow same-sex marriage
Couples in São Paulo can get marriage licenses in 60 days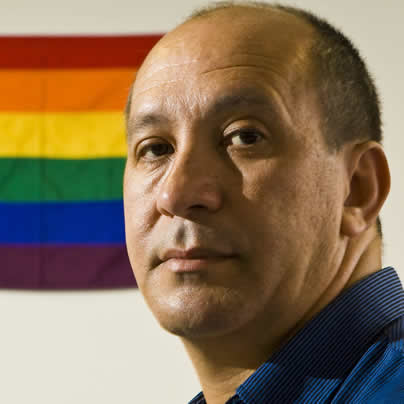 A São Paulo court on Thursday ordered notaries to begin offering marriage licenses to same-sex couples without a judge's approval.
The decision, which will take effect in Brazil's most populous state in 60 days, comes after the Brazilian Supreme Federal Court ruled in May 2011 that gays and lesbians can enter into civil unions. A São Paulo judge in June 2011 ruled two men could convert their civil union into a marriage — 206 of these unions have been converted into marriages in the state.
Alagoas in January became the first Brazilian state to extend marriage to same-sex couples without judicial approval, while Bahia on the country's northeast coast late last month followed suit. Notaries in Rio Grande do Sul and the Federal District that includes the Brazilian capital of Brasilia have also issued marriage licenses to gays and lesbians.
The Brazilian government announced in 2003 it would recognize same-sex unions legally performed outside the country for immigration purposes. Authorities in 2008 simplified these regulations.
"It is a very important decision," gay Brazilian Congressman Jean Wyllys told the Washington Blade. "And like the Constitution says, in its Article 226, that the state should facilitate the conversation of stable unions into marriage and it also says people are equal under the law, many same-sex partners demanded this in the court. What the judges are doing is complying with the Constitution, recognizing the rights of same-sex partners to enter into civil marriage."
In spite of the Brazilian Supreme Federal Court's 2011 decision, Rio de Janeiro and many other states have yet to implement it. Wyllys has introduced a proposal that would amend the Brazilian Constitution to recognize same-sex civil marriage throughout the country. A bill that would allow gays and lesbians to tie the knot has languished in Congress since the mid-1990s.
"Justice is doing what should have already been done in the Congress and it deserves our applause," Wyllys said. "The lack of a bill that ends this unjust discrimination, violation of the Federal Constitution and all the international human rights treaties, has left many partners to seek justice. Justice is doing its job well. Those of us who are missing are the lawmakers and the federal government that remains deaf to the call of millions of people who only want to be equal under the law."
LGBT activist Felipe Pasqualotto shared Wyllys' criticisms of the Brazilian government's response to same-sex marriage and other issues.
"Even though São Paulo is just following the Supreme Court decision, it is a big step for Brazil considering we have been quite silent regarding human rights, especially gay [issues,]" he told the Blade.
The São Paulo ruling comes slightly more than a week after the Uruguay House of Representatives overwhelmingly approved a bill that would allow gays and lesbians to legally marry in the South American country. Same-sex couples have been able to tie the knot in neighboring Argentina and Mexico City since 2010.
The Mexican Supreme Court on Dec. 5 unanimously struck down a law in the state of Oaxaca that defined marriage as between a man and a woman. A Colombian Senate committee on the same day approved a measure that would legalize same-sex marriage. (The country's highest court ruled in June 2011 that gays and lesbians will be able to formalize their relationships in two years if lawmakers don't tackle the issue.)
Lawyer Alder Martins told the Blade he believes internal Brazilian politics continue to play more of a role in the expansion of legal recognition to same-sex couples than recent developments in other Latin American countries.
"I don't believe recent developments in Mexico, Colombia and Uruguay have influenced this process," Toni Reis, president of the Brazilian Association of Gays, Lesbians and Transgenders (ABGLT in Portuguese) added. "It's a question of implementing Brazilian law."
Costa Rica to consider legal recognition for gay couples
Meanwhile, the Costa Rican government announced on Monday it supports the extension of limited legal recognition of same-sex couples in the Central American country.
President Laura Chinchilla Miranda opposes nuptials for gays and lesbians, but her government urged lawmakers in a Dec. 7 press release to consider once again a measure that would extend inheritance, hospital visitation and other rights to same-sex couples.
"We hope that the Congress will continue to move forward with the bill and discuss the merits of the case and once and for all fill this legal void," the government said in a press release. "The government urges respect and tolerance during this discussion that will take place in the Congress, the corresponding body which will take up this decision. Similarly it will respect the position of each deputy on this issue."
The country's highest court in 2010 struck down a referendum that sought to define marriage as between a man and a woman.
Lawmakers who have repeatedly postponed debate on extending legal rights to same-sex couples are scheduled to potentially consider the proposal on April 30. The country's Roman Catholic church and other religious leaders have spoken out against any attempt to do so.
Francisco Madrigal Ballestero of the Center for the Investigation and Promotion of Human Rights in Central America (CIPAC,) described the measure to the Blade earlier this week as "a project that was born partly out of fear." He further categorized it as "an administrative exit to recognize unions with certain aggravating circumstances."
"It is not either marriage or civil union, it is a legal figure type contract that gives rights to two people to live together," Madrigal said. "We believe that this project does not solve the problem of citizenship that we have as LGBT populations, and it is for this reason that this project is not supported by the majority of organizations who work on human rights and sexual diversity."
Madrigal also pointed out "we don't see a quick exit" on the issue because the Costa Rican Constitutional Court has said it is the responsibility of the country's Congress to decide the issue. "The Inter-American Commission on Human Rights and the Inter-American Court could choose to take this particular Costa Rican case," he said. "We are aware above all the commission, like the court, will take its time to resolve it."
A CIPAC poll earlier this year found 67 percent of LGBT Costa Ricans support civil unions, compared to only 22 percent who back the president's proposal and 11 percent who endorse marriage rights for same-sex couples.
"From the people it's no big deal," José Chaves, general manager of Gay Tours that operates tours and other activities for gay visitors to Manuel Antonio National Park and other parts of the country, told the Blade. "We are not having manifestations of people in the streets saying like, 'no, that should not be like that.' It's more like 'of course, let the gay people have the rights and it's no problem.' But on the other hand it's all these people in the government and the church from inside of the government that's working against it."
Pete Thelen, a co-owner of the Windy City Times who owns two vacation homes near Manuel Antonio National Park, agreed.
"Most Costa Ricans are a live-and-let-live kind of people, so if it doesn't affect them, they don't really mind it," he told the Blade. "If civil unions would go through, I don't think it would be a problem for most Costa Ricans. We've never had any problems with our neighbors. They've accepted us."
Finland to allow transgender people to change gender without sterilization
Country's MPs approved series of amendments on Wednesday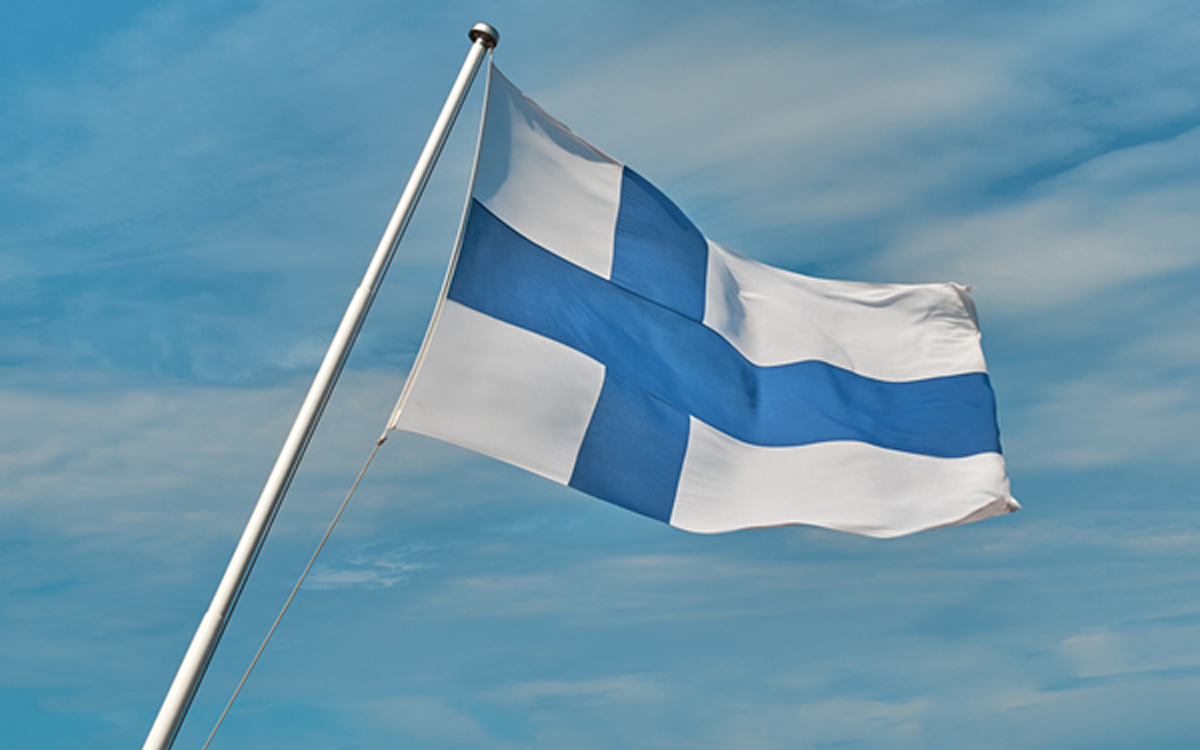 Lawmakers in Finland on Wednesday voted to allow transgender people to legally change their gender without proof they had been sterilized or were unable to have children.
The Associated Press reported the amendments that Finnish MPs approved by a 113-69 vote margin will also allow trans people who are at least 18 to legally change their name without medical intervention. Prime Minister Sanna Marin said the amendments' passage was a priority for her government ahead of the country's general election that will take place in April.
Seta, a Finnish LGBTQ and intersex rights group, described the vote as a "victory for human rights."
"Translaki strengthens human rights in Finland," tweeted Seta. "The rights of children and young people must be secured next!"
Voitto ihmisoikeuksille! #Translaki vahvistaa ihmisoikeuksia Suomessa. Seuraavaksi on turvattava lasten ja nuorten oikeudet!

Kiitos valtavasti kaikille lain puolesta äänestäneille ja vaikuttamista tehneille järjestöille ja yhteistyökumppaneille! pic.twitter.com/2LkmnSJyoE

— Seta (@seta_ry) February 1, 2023
ILGA-Europe also praised the vote.
"We are thrilled to hear that the Finnish Parliament just adopted Translaki — a new law making legal gender recognition based on self-determination for adults," said ILGA-Europe. "While there is more work to do, this is a significant step! Congratulations to all who have worked for so long on this!"
We are thrilled to hear that the Finnish Parliament just adopted #Translaki – a new law making legal gender recognition based on self-determination for adults. While there is more work to do, this is a significant step! Congratulations to all who have worked for so long on this!

— ILGA-Europe (@ILGAEurope) February 1, 2023
ILGA-Europe launches new program for racialized LGBTQ, intersex communities
Deadline to apply is April 2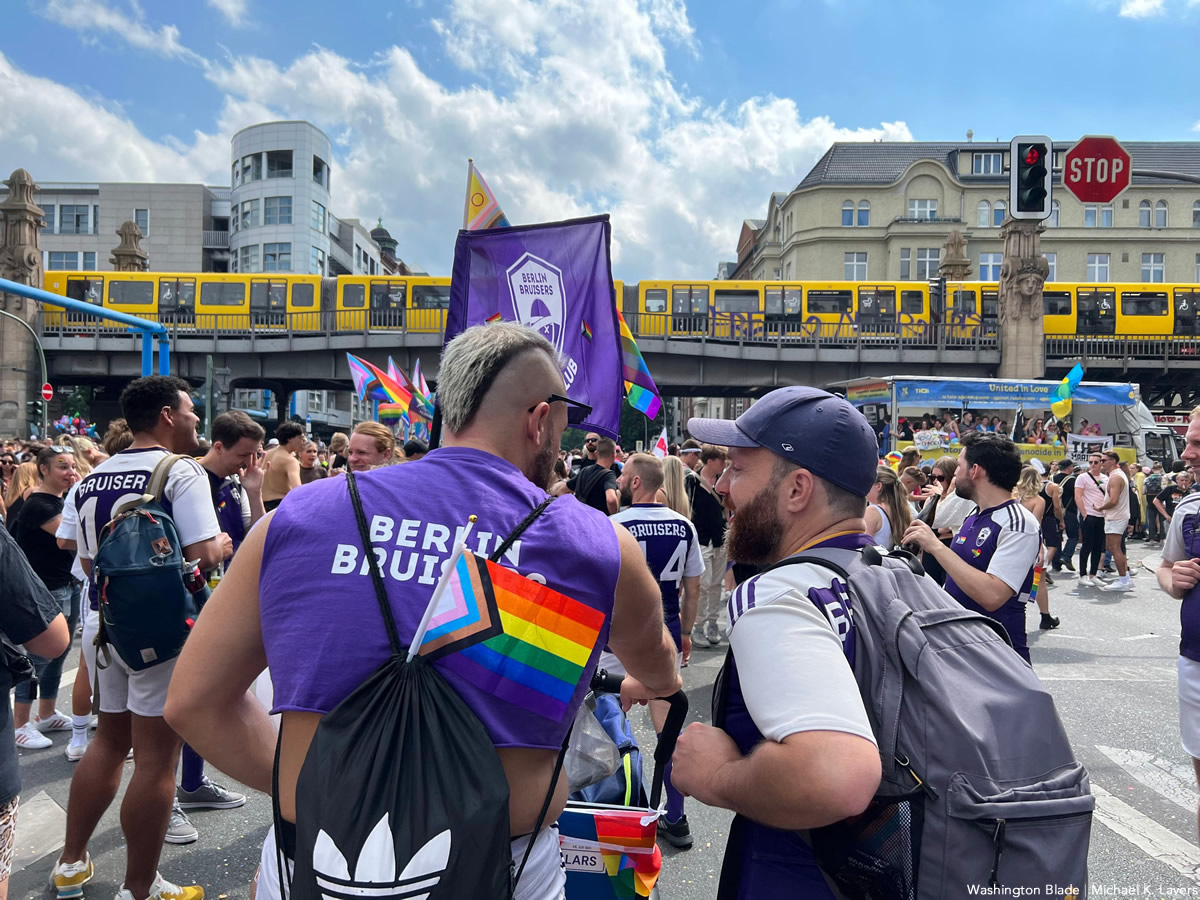 ILGA-Europe this week announced a new two part 12-month program focused on the work being done by and for racialized LGBTQ and intersex communities across Europe.
According to the international LGBTQ and intersex advocacy non-profit, the new initiative will be supporting up to 15 organizations' work on socio-economic justice for racialized LGBTQ and intersex communities through a combination of grants and other resources.
The program has two interconnected components:
Financial support for the implementation of a project (up to 20.000 euros per project), AND
Learning and networking that will bring grantees together (on-line) on a regular basis to exchange learning, share challenges and solutions, build solidarity and find points for collaboration and inspiration.
The aim of this program is to:
Bring together a group of up to 15 European LGBTI organizations/groups across Europe that work on addressing the intersectional impact of socio-economic injustice, racialization, racism and supremacy and specific harms affecting the lives of racialized LGBTI communities across Europe.
Support, strengthen and advance their work on socio-economic justice for racialized LGBTI communities through a combination of grants and regular peer-learning/networking meetings.
ILGA-Europe noted that currently, the LGBTQ and intersex movement across Europe operates in an increasingly hostile environment that directly affects the lives of LGBTQ and intersex communities and the work of activists.
This environment is marked by anti-rights opposition, anti-democratic developments, rising unemployment, economic crises, ongoing and brewing geo-political conflicts, deepening structural inequalities, fear-mongering, mounting transphobic and sexist and racist rhetoric and violence.
In a statement, ILGA-Europe said:
"So many organizations and groups have been doing incredible work and contributing to change, while at the same time being historically excluded from funding. By supporting these groups, we also wish to recognize and acknowledge the specialized knowledge and skills involved in addressing intersectionality. This can mean anything from exposing structural oppressions that shape harm; building and sustaining the resilience of racialized communities; developing and applying anti-racist, feminist and alternative approaches; to working through — and in spite of — institutional violence and trauma.
This programme expresses our commitment to continue our engagement with socio-economic justice and to strengthen our work on anti-racism. We see a great value for the wider movement in making the work of the organizations supported, disseminated and visible. We see an opportunity to bring the learning from this program to the wider movement, as we believe that solutions and approaches that include a few will pave the way and point to the solutions for many."
Key information and details:
In selecting proposals, ILGA-Europe will prioritize projects that:
Demonstrate clear understanding of how the intersection of LGBTI identities, socio-economic injustice and racialisation works in their local contexts
Present a clear plan for how the envisaged change is going to come about in these contexts
Seek to establish practices/tools/solutions that can live beyond the project's lifetime
Have the potential to enhance the movement's thinking on anti-racism and working towards socio-economic justice in general and for socio-economic justice for racialized LGBTI communities in particular.
Respond to the framework, aim, objectives, and areas of work of this call
Are implemented by LGBTI-run organisations and initiative groups in Europe that have history and practice of working with and for racialized LGBTI communities
Deadline and timeline:
Proposals should be submitted using the attached application form and budget template. The last day to submit your application (deadline) is Sunday, April 2, 2023, 23:59 CEST.
We will review applications, decide on projects to be supported and inform all applicants about the results of the review via the e-mail address provided in the application by May 5, 2023.
Contracts will be signed with organisations in May 2023. Successful applicants should be available to respond to requests during that period. The project must start June 1 2023.
To submit an application or if you have any questions in the preparation of your project proposal, please contact:

[email protected]
Questions?
If you have any questions in the preparation of your project proposal please submit them via e-mail to [email protected]
We will answer all of your questions via e-mail and then publish answers on a dedicated ilga-europe.org website page on Feb. 27 and on March 23, in order to share the information among all applicants.
Call for Applications DOWNLOAD
Activists around the world welcome Pope Francis' comments against criminalization laws
Church teaching about homosexuality remains unchanged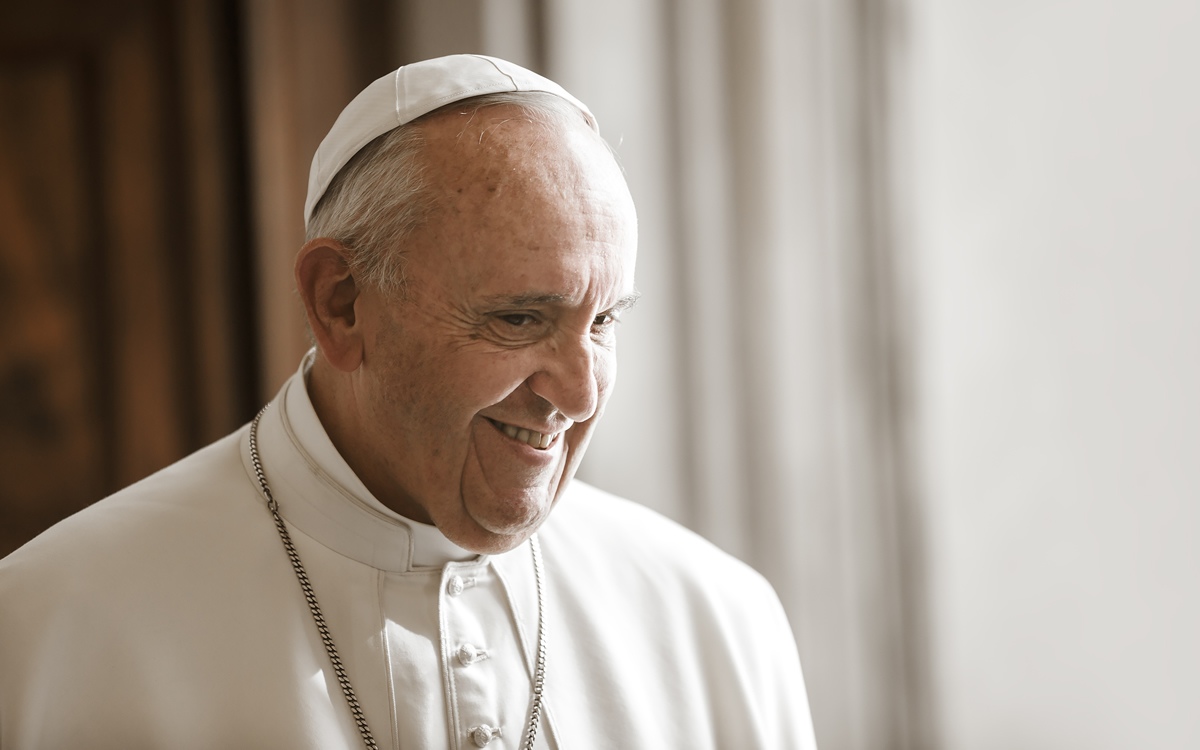 Activists around the world say Pope Francis' comments against criminalization laws are a milestone for the global LGBTQ and intersex rights movement.
Toni Reis, president of Aliança Nacional LGBTI+, a Brazilian LGBTQ and intersex advocacy group, told the Washington Blade that Francis' comments are "a message that needs to be assimilated by at least 70 countries that still criminalize homosexuality in some way, including 11 countries in which the death penalty can be applied."
Reis and his husband, David Harrad, in 2017 baptized their three adopted children at a Catholic cathedral in Curitiba, a city in southern Brazil. Reis later received a letter on official Vatican letterhead that said Francis "wishes you happiness, invoking for your family the abudance of divine graces in order to live steadfastly and faithfully as good children of God and of the church."
"We are unable to find in the recorded words of Jesus Christ, on whom the Christian faith is founded, any reference to homosexuality as a sin," Reis told the Blade. "There is no longer room for deliberately decontextualized interpretations of the Old Testament and the books of certain Apostles in this sense."
Francis during an exclusive interview with the Associated Press on Jan. 24 described criminalization laws as "unjust" and said "being homosexual is not a crime."
The pontiff acknowledged some Catholic bishops support criminalization laws and other statutes that discriminate against LGBTQ and intersex people. Francis told the Associated Press that cultural backgrounds contribute to these attitudes, and added "bishops in particular need to undergo a process of change to recognize the dignity of everyone."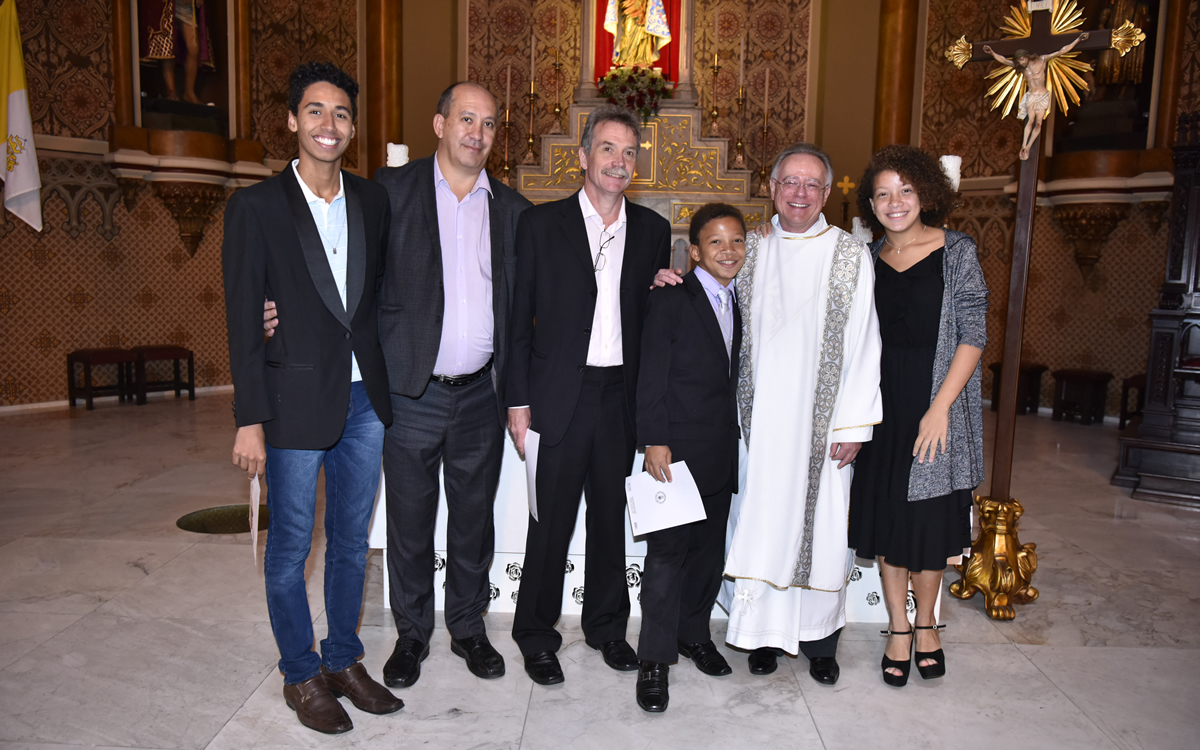 Chantale Wong, the U.S. director of the Asian Development Bank who was born in Shanghai, is the first openly lesbian American ambassador.
Wong's aunt and uncle enrolled her in a Catholic bording school in Macau, which at the time was a Portuguese colony, after she fled China with her grandmother in 1960. Wong was baptized and given the name Chantale after St. Jane Frances de Chantale.
She later attended an all-girls Catholic high school in Guam.
"He is definitely my pope," tweeted Wong on Jan. 25.
He's definitely my #Pope #PopeFrancis! The AP Interview: Pope says homosexuality not a crime https://t.co/mN6XwzLdo5

— Ambassador Chantale Wong (@chantalew) January 25, 2023
Luxembourg Prime Minister Xavier Bettel, who is openly gay, in a tweet thanked Francis "for your strong and clear words against the criminalization of LGBTIQ+ persons in the world." Victor Madrigal-Borloz, the independent U.N. expert on LGBTQ and intersex issues who traveled to Cambodia last month, echoed Bettel.
"Criminalization based on sexual orientation is contrary to international human rights law," tweeted Madrigal-Borloz on Jan. 25. "I welcome this recognition by (the pope.)"
Criminalization based on sexual orientation is contrary to international human rights law. I welcome this recognition by @Pontifex. #IESOGI@free_equal https://t.co/YlzffgRUKT

— IE SOGI, Victor Madrigal-Borloz (@victor_madrigal) January 25, 2023
Homosexuality is the 'real sin'
The Vatican's tone towards LGBTQ and intersex issues has softened since Francis assumed the papacy in 2013.
Francis — who vehemently opposed a marriage equality bill in his native Argentina before then-President Cristina Fernández de Kirchner signed it into law in 2010 — a decade later publicly backed civil unions for same-sex couples.
The pontiff in 2013 said gay men and lesbians should not be marginalized.
Francis in 2016 later said the Roman Catholic Church should "ask forgiveness" from gay people over the way it has treated them. The pontiff in 2017 compared politicians who use hate speech against LGBTQ and intersex people and other minority groups to Adolf Hitler.
The Vatican in 2020 gave money to a group of transgender sex workers in Italy who were struggling to survive during the coronavirus pandemic. Francis in 2021 named Juan Carlos Cruz, a gay Chilean man who is a survivor of clergy sex abuse, to a commission that advises him on protecting children from pedophile priests.
Francis last year during several of his weekly papal audiences met with trans people who were living at a Rome church.
Church teachings on homosexuality and gender identity remain unchanged despite these overtures.
Francis during the Associated Press interview referred to LGBTQ and intersex issues within the context of "sin." The pontiff later sought to clarify the comment.
"When I said it is a sin, I was simply referring to Catholic moral teaching, which says that every sexual act outside of marriage is a sin," wrote Francis in a handwritten letter he sent to the Rev. James Martin, editor of Outreach, a website for LGBTQ and intersex Catholics, on Jan. 27.
Pedro Julio Serrano, founder of Puerto Rico Para Todes, a Puerto Rican LGBTQ and intersex rights group, during an interview with the Blade acknowledged Francis "is giving a message that criminalization of the LGBTQ+ community must be fought." Serrano added, however, the pontiff's comments do not change church teachings.
"There is no change in dogma, there is no change in doctrine and nothing has changed in the catechism of the Catholic Church. Everything remains the same," Serrano told the Blade. "As long as all that remains the same, there is no change."
Serrano further stressed Francis' categorization of homosexuality as a "sin" is paradoxical.
"Homophobia: That is the real sin," said Serrano.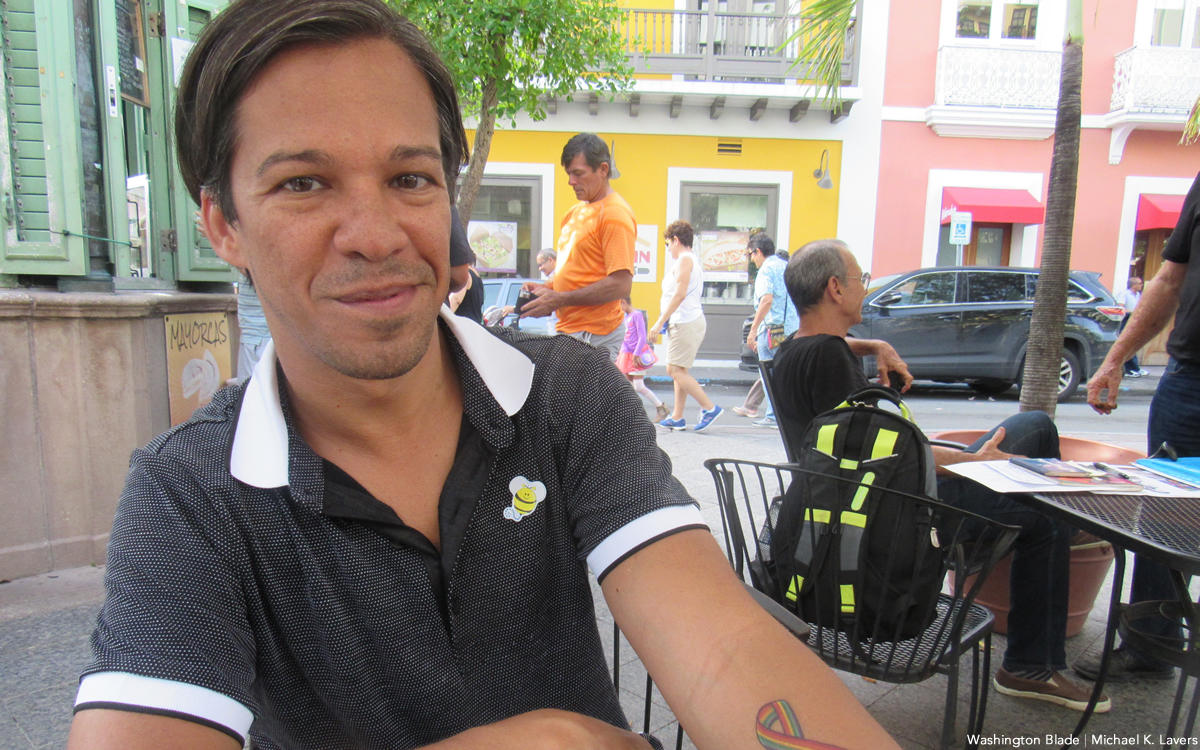 Frank Mugisha, executive director of Sexual Minorities Uganda, a Ugandan LGBTQ and intersex rights group, on Tuesday noted to the Blade that he is Catholic.
Uganda is among the dozens of countries in which consensual same-sex sexual relations remain criminalized.
Singapore, Barbados, St. Kitts and Nevis, Antigua and Barbuda, Botswana, Bhutan and India have decriminalized homosexuality in recent years.
Mugisha said Sexual Minorities Uganda welcomes Francis' statement, which he made ahead of his trip to Congo and South Sudan. (Consensual same-sex sexual activity is legal in Congo, while South Sudan continues to criminalize it.)
"Being Catholic, I know the Catholic Church will respect the pope's views and I hope the church in Africa starts working with us towards discrimination of homosexuality," Mugisha told the Blade.
ILGA World Co-Secretaries General Luz Elena Aranda and Tuisina Ymania Brown in response to Francis' comments said "such a simple statement has now the potential to initiate a much-needed change and will provide relief to millions of persons in our communities across the world." ILGA World Executive Director Julia Ehrt, like Serrano, said Vatican doctrine towards LGBTQ and intersex people needs to change if the pontiff's position against criminalization laws will have any meaningful impact.
"We urge the Holy See to turn these words into concrete action," said Ehrt. "The Catholic Church and its institutions can and should play an active role in supporting decriminalization efforts across the world and within the United Nations and multilateral fora, where demands to scrap these profoundly wrong laws have long been reiterated."
Outright International, a New York-based global LGBTQ and intersex rights group, in its response to Francis' comments also noted church teachings.
"We welcome Pope Francis' message of inclusion and acceptance," said Outright International in a statement to the Blade. "Discrimination, persecution and marginalization are common experiences for LGBTIQ individuals and communities around the world. In some countries, many are subjected to conversion practices and its lifelong physical and emotional damages, which are often performed and sanctioned in the name of church teachings."
"Religious leaders have a storied history of perpetuating misconceptions about same-sex relations, promoting them as threats to society. As such, LGBTIQ people are subject to violent attacks, harassment and social stigmatization. The church's actions have also influenced efforts to oppose the advancement of human rights for LGBTIQ people," added Outright International. "Our hope is that the pope's statement will foster respect, dignity and conversations that will lead to change in attitudes and lasting legal protections in this arduous journey for full equality."