LGBT, AIDS cuts held off two months under 'fiscal cliff' deal
Advocates to press need for programs in coming weeks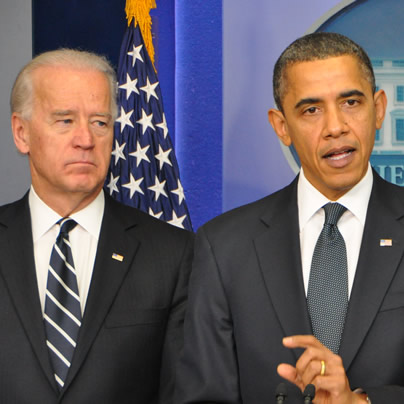 The legislative package that Congress passed this week to avert the "fiscal cliff" puts off for only two months devastating across-the-board budget cuts to federal programs — including programs directly relevant to LGBT people and people with HIV/AIDS — putting advocates in the position to continuing fighting for them in the weeks to come.
The deal, known as the Biden-McConnell plan because it was negotiated by Vice President Joseph Biden and Senate Minority Leader Mitch McConnell, raises an estimated $620 billion in revenue for the U.S. government. It continues the Bush-era tax cuts for lower and middle-class income households while eliminating them for individuals making more than $400,000 a year and married couples making more than $450,000.
Immediately following House passage of the bill, Obama delivered a statement at the White House saying passage of the plan fulfills his campaign promise to adjust a tax code that favored the wealthy at the expense of fiscal health for the country — although he had campaigned on letting tax cuts expire households with a lower income of $250,000 a year.
"Thanks to the votes of Democrats and Republicans in Congress, I will sign a law that raises taxes on the wealthiest 2 percent of Americans while preventing a middle-class tax hike that could have sent the economy back into recession and obviously had a severe impact on families all across America," Obama said.
Some spending cuts are also in the plan. The agreement saves $12 billion, half in revenue and half from spending cuts which are divided equally between defense and non-defense programs. But the plan also places a two-month hold on the much larger sequester instituted under the Budget Control Act of 2011 in automatic cuts that were supposed to take effect on Wednesday.
Under the proposed cuts, $1.2 trillion would be cut for the U.S. government across-the-board for starting this year over the course of 10 years. An estimated 8.2 percent in the first year would be cut from discretionary federal programs, including HIV/AIDS and LGBT-related programs.
The cuts could be particularly devastating to individuals with HIV/AIDS who receive medication through AIDS Drug Assistance Programs. Some estimates predict that proposed cuts could lead to up to 12,000 people being placed on waiting list for drugs. Also on the cutting board may be housing provided to low-income people with AIDS.
Carl Schmid, deputy executive director for the AIDS Institute, said HIV/AIDS advocates will have to continue fighting to ensure an alternative plan is proposed that would stave off these massive cuts.
"We will still have to work to protect our programs over the next couple of months," Schmid said. "I don't see an appetite to address taxes again so they will have to address the spending side and entitlements along with the debt limit in the new Congress."
Exemptions to theses cuts include to Medicaid — a program under which an estimated 50 percent of people with HIV/AIDS reductions rely on for support — as well as Social Security. Medicare cuts would be limited to a 2 percent reduction to providers.
The proposed cuts could also interfere with the investigation and prosecution of hate crimes against LGBT people and reduce or possibly eliminate funds for programs like the National LGBT Aging Resource Center and the LGBT Refugee Resource Center could be reduced.
LGBT groups — including Human Rights Campaign and the Center for American Progress — acknowledged that their fight to preserve funding for these programs continues despite the deal reached this week.
Michael Cole-Schwartz, an HRC spokesperson, said his organization has no position on the deal overall, but supports putting off the sequester to make more a balanced approach to spending cuts at a later time.
"HRC does not have a position on the overall package," Cole-Schwartz said. "However we support the delay in the sequestration cuts which would be devastating to our community and will be working with the new Congress to mitigate the impact of budget cuts as they take up the issue over the coming months."
Jeff Krehely, the Center for American Progress' vice president of LGBT research at the Center for American Progress, also had no comment on the overall deal, but expressed concern the way sequestration is being discussed in current debate.
"I can say that I remain concerned that the current conversation seems detached from the real-world impacts that sequestration could have on vulnerable populations," Krehely said. "It also seems increasingly likely that advocates will have to continue to engage on these issues for the near-term, at least. It's not going to be wrapped up neatly anytime soon."
In November, a coalition of 25 organization led by Center for American Progress and the National Gay & Lesbian Task Force issued a report detailing how the proposed would impact hurt LGBT employment discrimination claims, limit the ability of the federal government to address the high rate of homelessness among LGBT youth and reduce funds for programming directed at LGBT health.
Obama in his White House statement seemed intent on pursuing additional cuts to federal programs — saying he agrees Medicare is "the biggest contributor to our deficit" — while he added the country "can't simply cut our way to prosperity."
"Cutting spending has to go hand-in-hand with further reforms to our tax code so that the wealthiest corporations and individuals can't take advantage of loopholes and deductions that aren't available to most Americans," Obama said. "And we can't keep cutting things like basic research and new technology and still expect to succeed in a 21st century economy.
One anti-gay group is expressing outright opposition the deal. Before the House voted on the measure Tuesday night, Tony Perkins, president of the Family Research Council, issued a statement decrying the measure for not addressing entitlement reform or introducing significant spending cuts.
"This deal fails the American people by allowing for more runaway spending from the federal government," Perkins said. "President Obama has made it clear he has no real intention to address Washington's out of control spending problem. By voting for this package, Congress gives the green light to finance his liberal agenda and further burden taxpayers."
Perkins also took issue with what he said was a tax penalization for married couples that will result in the deal.
"Research out of Family Research Council's Marriage and Religion Research Institute routinely shows that married couples with children create the most capital and generate the most income on average," Perkins said. "This economic activity leads to higher revenue for government and more capital for economic expansion. Why then would we penalize marriage? We should be encouraging family formation, not penalizing it."
This complaint of tax penalization against marriage comes from one of the chief organizations working to prevent legalization of marriage for same-sex couples.
Another provision in the bill also would have an impact on wealthy married same-sex couples in comparison to their straight counterparts. The agreement raises the tax rate on the wealthiest estates – those worth upwards of $5 million per person – from 35 percent to 40 percent.
Because of the Defense of Marriage Act, gay Americans in same-sex marriage who are wealthy enough will have to have pay this estate tax to receive the inheritance of their spouse, unlike straight Americans in the same situation. New York widow Edith Windsor is challenging DOMA before the Supreme Court on the basis that she had to pay $363,000 in estate taxes upon the death of her spouse, Thea Spyer.
According to a November 2009 report from the Williams Institute, this differential treatment of gay and married couples in the estate tax code was set to affect an estimated 73 same-sex couples that year, costing them each, on average, more than $3.3 million.
Jimmy LaSalvia, executive director of the conservative group GOProud, has been an opponent of the estate tax and said the hike continues a discriminatory policy that was already made permanent in Democrats in years past.
"We said two years ago when Nancy Pelosi and Harry Reid passed legislation to make the estate tax permanent, that it is 'discrimination by taxation,'" LaSalvia said. "These changes certainly twist that knife."
CORRECTION: An initial version of this article misstated the terms for tax increases under the "fiscal cliff" plan. The Blade regrets the error.
Louisiana lawmakers fail to overturn Edwards veto of Trans sports bill
Edwards further said that the bill was "mean" because it targets "the most emotionally fragile children in the state of Louisiana."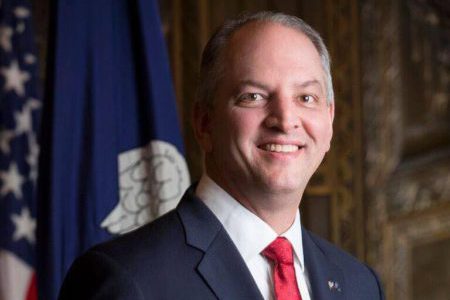 BATON ROUGE – Louisiana lawmakers failed to override Gov. John Bel Edwards' (D) veto last month of a bill that would have barred trans girls and women from participating on athletic teams or in sporting events designated for girls or women at elementary, secondary and postsecondary schools.
The measure, Senate Bill 156 authored by Sen. Beth Mizell titled the 'the Fairness in Women's Sports Act,' in the Governor's eyes, "was a solution in search of a problem that simply does not exist in Louisiana," Edwards said in his veto statement;
"As I have said repeatedly when asked about this bill, discrimination is not a Louisiana value, and this bill was a solution in search of a problem that simply does not exist in Louisiana. Even the author of the bill acknowledged throughout the legislative session that there wasn't a single case where this was an issue.
The Republican majority state House chamber failed to override the Governor's veto after voting 68-30 to override it, according to the state legislature's website.
The vote narrowly missed the 70-vote threshold needed in the lower chamber to override the veto.
Two-thirds of both the House and Senate must vote to override a governor's veto, according to the local Baton Rouge newspaper The Advocate.
The Governor reacted to the news that his veto withstood Republican efforts to overturn it in a press conference Wednesday.
Edwards noted that in his view he had "rejected a play" that had no place in Louisiana.
"I would rather the headlines going out from today be that Louisiana did what was right and best. We rejected a play out of a national playbook that just had no place in Louisiana. That bill wasn't crafted for our state, I mean go read it and look at the arguments that were made. None of that applies here," Edwards said.
He further said that the bill was "mean" because it targets "the most emotionally fragile children in the state of Louisiana."
"We have to be better than that," Edwards said. "We have to be better than that."
Federal court blocks West Virginia Law banning Trans youth sports
"It hurt that the State of West Virginia would try to block me from pursuing my dreams. I just want to play."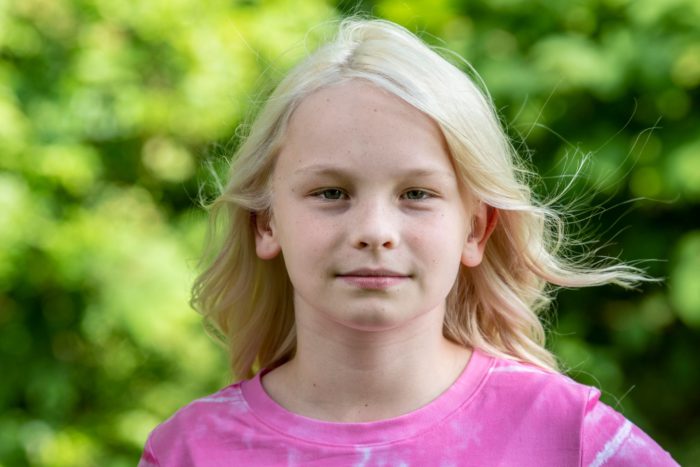 CHARLESTON, W.Va. — A judge of the United States District Court, Southern District of West Virginia ruled Wednesday that 11-year-old Becky Pepper-Jackson must be allowed to try out for the girls' cross-country and track teams at her school, blocking West Virginia from enforcing a law that bans transgender girls and women from participating in school sports.
The ruling came in the lawsuit challenging the ban filed by Lambda Legal, the American Civil Liberties Union, the ACLU of West Virginia, and Cooley LLP.
"I am excited to know that I will be able to try out for the girls' cross-country team and follow in the running shoes of my family," said Becky Pepper-Jackson, the plaintiff in the lawsuit. "It hurt that the State of West Virginia would try to block me from pursuing my dreams. I just want to play."
West Virginia Gov. Jim Justice signed H.B. 3293 into law at the end of April. It was one of hundreds of anti-LGBTQ bills pushed in state legislatures across the country in 2021. During legislative debate, it was not endorsed by any mainstream sporting or health organizations. A similar law in Idaho was blocked by a federal court in 2020, and a federal court in Connecticut recently dismissed a challenge to policies that allow all girls, including girls who are transgender, to participate on girls' sports teams. Legal challenges are underway against similar laws passed in other states.
The Supreme Court recently refused to disturb Gavin Grimm's victory at the U.S. Court of Appeals for the Fourth Circuit, where he prevailed in challenging his school's anti-transgender discrimination against him. This decision — which is binding precedent in West Virginia federal court — said that federal law protects transgender students from discrimination in schools.
"This is great news for Becky, and while our work is not done yet, today's ruling jibes with similar rulings in other courts across the country," said Avatara Smith-Carrington, Tyron Garner Memorial Law Fellow, Lambda Legal. "It is our hope that courts recognize and address discrimination when they see it, and nowhere is it more visible than in these stark attacks against trans youth."
"Becky — like all students — should have the opportunity to try out for a sports team and play with her peers," said Josh Block, senior staff attorney with the ACLU LGBTQ & HIV Project. "We hope this also sends a message to other states to stop demonizing trans kids to score political points and to let these kids live their lives in peace."
"We've said all along this cruel legislation would not survive a legal challenge, and we're encouraged by the court's decision today," said ACLU-WV Legal Director Loree Stark. "We hope trans kids throughout West Virginia who felt attacked and wronged by the passage of this legislation are feeling empowered by today's news."
"We are extremely gratified — for Becky, and for all trans youth — at the court's recognition that the law and the facts clearly support treating people who are transgender fairly and equally. Discrimination has no place in schools or anywhere else," said Kathleen Hartnett of Cooley LLP.
Conservative groups attack proposed Alabama capital city's LGBTQ law
Allege law requires Christians to violate their religious beliefs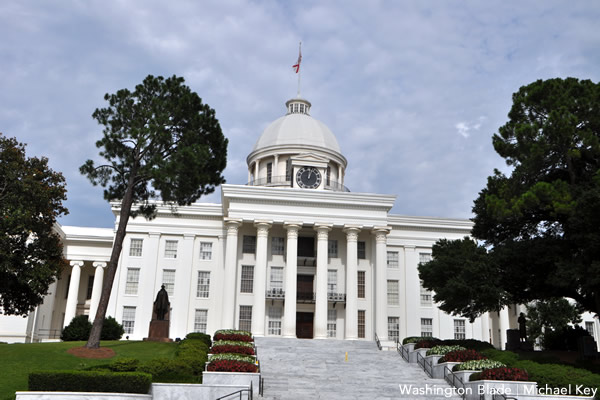 MONTGOMERY – The Alabama capital's City Council is being urged to reject a proposed ordinance that would make sexual orientation and gender identity protected classes under the law. Matthew Clark, the Executive Director of the conservative Alabama Center for Law and Liberty sent a letter on behalf of his group and six allied organizations asking the Council to abandon a vote implementing the ordnance.
According to the letter, the groups allege that the law would require Christians to violate their religious beliefs or face fines under certain circumstances. Prominent among the other signatures is Mathew D. Staver, Chairman of Liberty Counsel which the Southern Poverty Law Center lists as an extremist anti-LGBTQ hate group.
The SPLC, which has its headquarters in Montgomery, writes; "The Liberty Counsel has also been active in the battle against same-sex marriage and hate crimes legislation, which it claimed in a 2007 news release to be "'thought crimes' laws that violate the right to freedom of speech and of conscience" and will "have a chilling effect on people who have moral or religious objections to homosexual behavior." In that same release, the Liberty Counsel falsely claimed that the brutal murder of Matthew Shepard in Laramie, Wyo., had nothing to do with homosexuality, but instead was "a bungled robbery."
In the letter Clark noted; ""As we read the ordinance, churches could be fined if they refuse to allow transgender people to use the bathroom of their choice, and they might be fined if they refused to let same-sex couples use their facilities for weddings," Clark said. "They could also be fined if they declined to hire non-ministerial personnel, such as facility managers or secretaries, whose sexual orientation or gender identity contradicts the tenants of the church's faith."
"Christian schools, small business owners, and homeowners are also in the crosshairs. Schools could face liability if they decline to let transgender students use the locker rooms of their choice," Clark said. "Small business owners like Jack Phillips [referring to Masterpiece Cakeshop v. Colorado Civil Rights Commission] could face liability. And homeowners who list their homes on Airbnb could be fined if they declined to let a same-sex couple engage in sexual activities in their home that violate the tenants of their faith."
Clark then warned the City Council that if it passes the ordinance, litigation could result and the City would likely lose.
The Montgomery Advertiser reported last month that City Mayor Steven Reed said a council vote in favor of the LGTBQ nondiscrimination ordinance that's now being drafted in Montgomery would send a message.
"There are signals that communities can send, and this is an important signal not only to those residents that live here right now but people all over the country that have maybe one idea of Alabama and Montgomery, and we want to show them that there's a different reality here," he said.
Reed and his team have been working with the Human Rights Campaign and other advocacy groups to draft an ordinance that would expand protections for LGBTQ residents in the state's capital city. The proposed measure, which would specifically target discrimination in government, employment and housing based on sexual orientation or gender identity the Advertiser reported.