Council race heats up
Gay politicos divided over support for GOP candidate Mara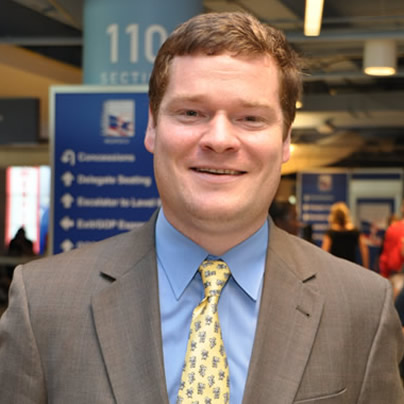 Gay Democratic activist Peter Rosenstein raised eyebrows last week when he called on the LGBT community not to vote for pro-gay Republican candidate Patrick Mara in the April 23 special election for an at-large seat on the D.C. City Council.
In his political column in the Blade, Rosenstein reminded LGBT voters that Mara, while saying he personally supports LGBT rights, was a delegate at the Republican National Convention last summer for GOP presidential candidate Mitt Romney, who opposed nearly all LGBT rights initiatives.
"Mara tells anyone who will listen that he doesn't agree with the Republican Party platform and personally favors marriage equality and full civil rights for the LGBT community and that he is pro-choice," Rosenstein wrote. "In so doing, he asks us to overlook his active support for candidates and a party that don't believe those things."
But longtime gay Democratic activist and D.C. civic leader Joel Lawson, who's supporting Mara, said Mara's support for Romney doesn't bother him and shouldn't be a problem for others in the LGBT community who are considering voting for Mara.
"I'm a lifelong active Democrat," Lawson told the Blade. "And the only 'R' I'm worried about is reform. And those attacks on Pat are just more nasty fighting that's hurt D.C."
Lawson added, "This race is between Pat Mara and business as usual, and Pat is the strongest [candidate] for reform."
Political observers say people like Lawson – both gay and straight – appear to be part of a growing bloc of voters who are angry about the long list of ethical lapses that have surfaced in city politics over the past several years.
Among the concerns of these voters were the arrest and guilty pleas on corruption related charges by former D.C. Council Chair Kwame Brown and former Ward 5 Council member Harry Thomas, both Democrats, who were sentenced to time in jail.
The U.S. Attorney's office continues to investigate illegal campaign finance practices uncovered in Mayor Vincent Gray's 2010 election campaign. And the City Council last month voted to reprimand gay Council member Jim Graham (D-Ward 1), who was accused of violating city ethics rules by reportedly interfering with a city contract. Graham disputes allegations that he acted improperly on the contract matter.
Similar to most elections in D.C. over the past 20 years or longer, each of the seven candidates running in the special election – five Democrats, one Republican (Mara), and a Statehood Green Party candidate – are strong supporters of LGBT equality, including same-sex marriage.
The candidates include Democrats Michael Brown, a former Council member who lost his re-election bid last year to David Grosso (D-At-Large); Anita Bonds, chair of the city's Democratic State Committee, which elected her as interim Council member until the special election is held; former Washington Post and Washington City Paper reporter Elissa Silverman, who most recently has worked as a budget analyst for the progressive think tank D.C. Fiscal Policy Institute; and local attorneys Paul Zuckerberg  and Matthew Frumin, who operate D.C. law firms.
Also running is community activist and ex-offender advocate Perry Redd, who was nominated by the Statehood Green Party.
The Gay and Lesbian Activists Alliance is expected to rate each of the candidates on LGBT issues later this month based on their responses to a GLAA questionnaire that the group has been giving to candidates running for local office for more than 30 years. The Blade will report on the candidates' detailed positions on LGBT issues when the GLAA questionnaire results are released.
The Gertrude Stein Democratic Club, the city's largest LGBT political group, is scheduled to hold a forum for the Democratic candidates on March 21 at the Metropolitan Community Church of Washington. The club is also scheduled to vote on an endorsement at the forum. But club members say an endorsement is uncertain due to the group's requirement that a candidate receive a 60 percent majority vote among members to earn the club's backing.
With each of the candidates supportive on LGBT issues, activists following the campaign say the so-called "gay vote" could be driven by non-gay issues as well as name recognition and the perception of the candidates' visibility in the LGBT community.
Brown and Mara have run for City Council seats in the past, and each has done well in precincts known to have high concentrations of LGBT residents at various times. Bonds, who has been active in city politics for many years, is less known to non-activists but has support from several key LGBT movers and shakers. Among them is David Meadows, a former Stein Club president, who now works on her Council staff.
Silverman, Redd, Frumin, and Zuckerberg are newcomers to electoral politics and must overcome a lack of widespread name recognition, political observers have said. Silverman, Frumin, and Zuckerberg told the Blade they have been longtime supporters of LGBT equality and, if elected, would push for city policies and laws that strengthen the ongoing quest to achieve full equality for LGBT city residents. Each said they would have voted for the city's same-sex marriage law had they been on the Council when it came up for a vote in 2009.
Redd couldn't immediately be reached for comment. Longtime Statehood Green Party leader and LGBT rights supporter David Schwartzman told the Blade that Redd is a strong supporter of LGBT equality, including same-sex marriage.
D.C. political consultant Chuck Thies is among the local political observers who believe Mara and Brown are the two frontrunners in the race. Thies told the Blade that gay Democratic activists may be worried about Mara because he has received a significant number of Democratic votes in two previous runs for a Council seat.
In a 2011 special election for an at-large seat, Mara came in second, just behind Vincent Orange, a Democrat with wide name recognition who won the eight-candidate race. Mara beat Democratic candidate Sekou Biddle, who was backed by most LGBT Democratic leaders.
In a development that surprised some gay Democratic activists, Mara won by large margins in at least seven of the 14 voter precincts with high concentrations of LGBT voters.
In the special election set for April 23, Mara has a solid bloc of the city's Republican voters and could benefit by his Democratic opponents splitting the vote among each other while capturing a sizable portion of the Democratic vote as a perceived reform candidate, Thies said.
Mara's appeal to Democrats this year surfaced at the Stein Club's February meeting, when a resolution was introduced to allow Mara to participate in the club's candidate forum on March 21, even though the club's bylaws bar the club from endorsing a non-Democrat in races where Democrats are competing.
"Some of us thought it would be useful to the community to give him a chance to speak," said Christopher Dyer, the Stein Club member and director of the city's Office of GLBT Affairs under Mayor Adrian Fenty, who introduced the resolution.
The resolution lost by a wide margin, with many club members saying a Democratic group shouldn't be giving a platform to a Republican candidate. However, longtime club members said the fact that such a resolution even came up suggests that Mara appeals to LGBT voters.
Thies called Frumin the dark horse candidate, who could be a strong competitor to Mara and Brown based on his ability to raise campaign funds. The most recent campaign finance reports filed with the city show he raised just under $72,000 in contributions and kicked in $10,628 of his own money, making him the best funded candidate in the race so far.
Mara has raised just over $20,000 and Silverman has raised a little over $36,000 as of the last finance reporting period. Brown and Zuckerberg had raised around $9,500 during the same reporting period, with Bonds raising $11,000. Redd came in last in fundraising, with just $900.95 as of the last reporting period ending Jan. 31.
Like most special elections, voter turnout is expected to be low, giving key voting blocs, including the LGBT vote, the ability to play a decisive role in who wins. And so far, the buzz within LGBT political circles has been over whether gay Democrats should remain faithful to their party or break ranks and vote for Mara.
"Mara will not win LGBT votes if the community holds him responsible for his work for, and support of, an ultra-conservative party and Romney/Ryan," Rosenstein told the Blade.
Veteran gay Democratic activist John Klenert, who's supporting Mara, said that to him, Mara's strengths outweigh his support for Romney.
"This race comes down to a personal issue: that Pat will serve honestly, with integrity and strong ethics," Klenert told the Blade. "This is about new blood for an ethically challenged City Council."
Va. senator introduces anti-transgender student athlete bill
Democrats have vowed to thwart anti-LGBTQ measures in state Senate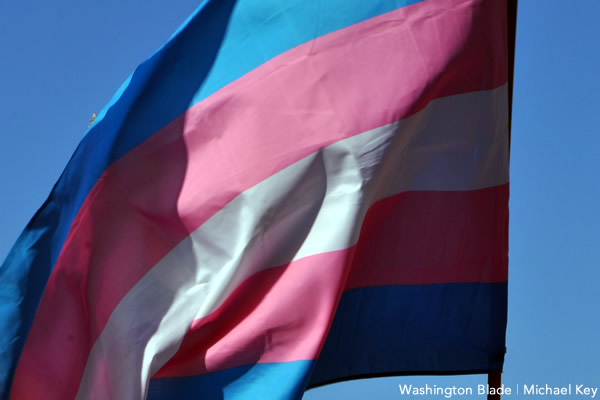 A Virginia lawmaker has introduced a bill that would ban transgender students from joining school sports teams that are consistent with their gender identity.
Senate Bill 766, which state Sen. Jennifer Kiggans (R-Virginia Beach) introduced on Friday, would require "each elementary or secondary school or a private school that competes in sponsored athletic events against such public schools to designate athletic teams, whether a school athletic team or an intramural team sponsored by such school, based on biological sex as follows: (i) 'males,' 'men,' or 'boys'; (ii) 'females,' 'women,' or 'girls'; or (iii) 'coed' or 'mixed.'"
"Under the bill, male students are not permitted to participate on any school athletic team or squad designated for 'females,' 'women,' or 'girls'; however, this provision does not apply to physical education classes at schools," adds the bill. "The bill provides civil penalties for students and schools that suffer harm as a result of a violation of the bill. Such civil actions are required to be initiated within two years after the harm occurred."
Kiggans introduced her bill less than a week after Republican Gov. Glenn Youngkin took office.
Youngkin during his campaign said he does not support allowing trans children to play on sports teams that are consistent with their gender identity. Elizabeth Schultz, an anti-LGBTQ former member of the Fairfax County School Board, has been named the Virginia Department of Education's Assistant Superintendent of Public Instruction.
The General Assembly's 2022 legislative session began on Jan. 12 with Republicans in control of the state House of Delegates. Democrats still control the state Senate, and they have pledged to thwart any anti-LGBTQ bills.
"Let's be clear: This is part of an ongoing, nationwide effort to exclude trans people from enjoying the benefits of sports like their cisgender peers," tweeted the American Civil Liberties Union of Virginia on Friday after Kiggans introduced SB 766. "We won't tolerate this."
🚨ATTN: SB 766 to ban trans kids in Virginia from participating in sports has just dropped.

Let's be clear: This is part of an ongoing, nationwide effort to exclude trans people from enjoying the benefits of sports like their cisgender peers. We won't tolerate this. pic.twitter.com/oSDMvyewge

— ACLU of Virginia (@ACLUVA) January 21, 2022
Comings & Goings
Hazen inducted into Cooperative Hall of Fame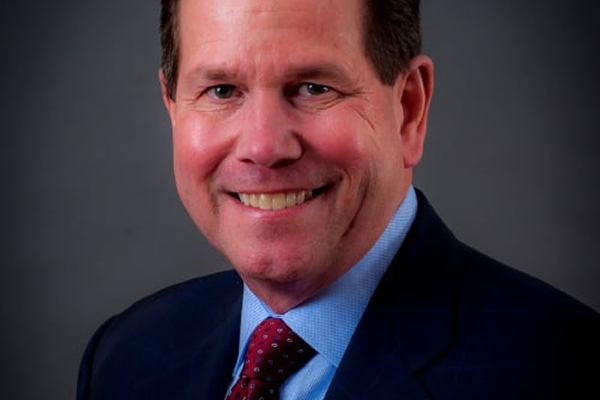 The Comings & Goings column is about sharing the professional successes of our community. We want to recognize those landing new jobs, new clients for their business, joining boards of organizations and other achievements. Please share your successes with us at: [email protected]
The Comings & Goings column also invites LGBTQ+ college students to share their successes with us. If you have been elected to a student government position, gotten an exciting internship, or are graduating and beginning your career with a great job, let us know so we can share your success.
Congratulations to Paul Hazen on his being inducted into the 2022 Cooperative Hall of Fame. On receiving the honor, he said, "I am very lucky to be given the opportunity to combine my work in international development with my volunteer cooperative development work in Washington DC."
Hazen is executive director, U.S. Overseas Cooperative Development Council (OCDC) and has devoted his career to elevating the cooperative voice domestically and internationally. U.S. co-ops include Ace Hardware, Land O'Lakes, Inc., Sunkist, REI and the Associated Press. Hazen helped establish federal legislation promoting rural co-op development.
Prior to joining OCDC, he was CEO of Washington, D.C.-based National Cooperative Business Association CLUSA International. During his 25-year tenure with the organization, he held key positions, including chief operating officer, vice president of public policy, vice president of member services and director of consumer cooperatives.
He worked for Rep. Al Baldus (Wisc.). He was executive director of Rural Housing Inc. in Madison, Wisc., where he developed co-ops and affordable housing projects in rural communities.
As a volunteer, Hazen formed the Community Purchasing Alliance (CPA) with 12 congregations in D.C.  In 2020, CPA secured more than $18.7 million in contracts resulting in an investment of $13 million in D.C.-based small businesses owned by people of color.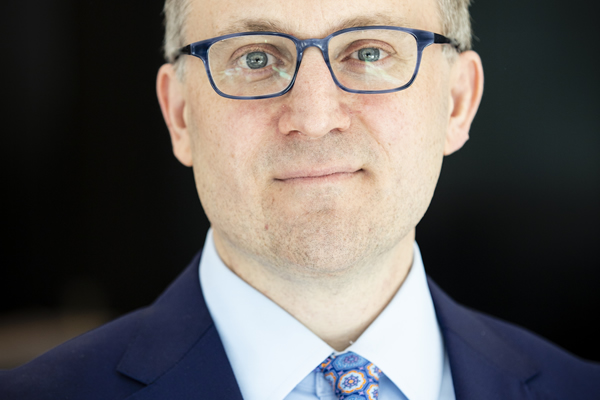 Congratulations also to Ben Finzel, who was inducted into the National Capital Public Relations Hall of Fame. Upon receiving the honor, he said "To be recognized by your peers is wonderful; to be honored by them is amazing. I still can't quite believe I have done enough to be worthy of this recognition, but I know enough to be thankful and appreciative of this high honor. Thank you PRSA National Capital Chapter for including me in such inspiring company; I will be forever grateful."
Finzel is president of RENEWPR, a D.C.-based public affairs, communications consulting firm. In 2004, he helped launch FH Out Front, the first global LGBTQ communications practice at an international firm, Fleishman Hillard, and served as its first global chair. He started DC Family Communicators, a professional networking group for LGBTQ communications professionals. Finzel served on the Victory Campaign Board of the LGBTQ Victory Fund from 2007 to 2017.
His firm is currently celebrating its seventh year in business. To recognize that accomplishment, Finzel is launching an endowed scholarship at his alma mater, Texas Tech University. His business is certified as an LGBT Business Enterprise by the National LGBT Chamber of Commerce.
Judge rules trans teacher's lawsuit against P.G. County can go to trial
Gay man files separate case charging discrimination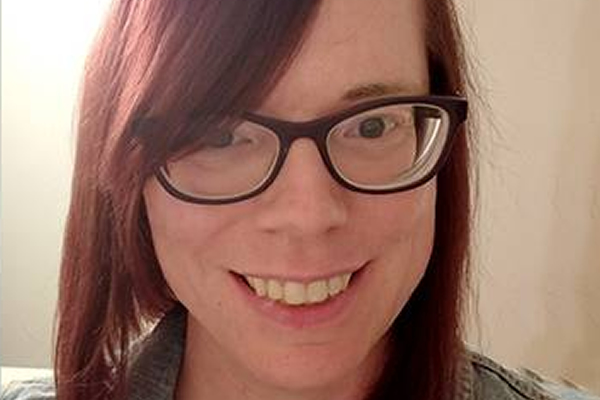 A federal judge in Maryland issued a ruling on Tuesday, Jan. 18, clearing the way for a lawsuit filed by transgender former English teacher Jennifer Eller in 2018 charging the Prince George's County, Md., Public Schools with discrimination and harassment based on her gender identity to proceed to a trial.
In the ruling, Judge Theodore D. Chuang of the U.S. District Court for the District of Maryland denied key parts of several motions filed by attorneys representing the P.G. County Public Schools that in effect called for the dismissal of the lawsuit. The motions, among other things, claimed the lawsuit failed to provide sufficient evidence that Eller was subjected to discrimination and harassment, which forced her to resign due to a hostile work environment.
Chuang also ruled against a separate motion introduced by Eller's attorneys calling for him to issue a summary judgement decision affirming all the lawsuit's allegations that would have ended the litigation in Eller's favor without the need to go to trial.
Eller's lawsuit charges that school officials acted illegally by failing to intervene when she was subjected to a hostile work environment for five years that included abuse and harassment by students, parents, fellow teachers, and supervisors and retaliation by school administrators.
The lawsuit alleges that the school system and its administrators in its actions against Eller violated Title VII of the U.S. Civil Rights Act of 1964, Title IX of the federal Education Amendments Act of 1972, the Equal Protection Clause of the U.S. Constitution, the Maryland Fair Employment Practices Act, and the nondiscrimination provision of the Prince George's County Code.
"We think the judge did as best he could," said Omar Gonzales-Pagan, an attorney with the LGBTQ litigation group Lambda Legal, which, along with the D.C. law firm Arnold & Porter, are representing Eller in her lawsuit.
"The takeaway is that the case is now in a posture to proceed to trial," Gonzales-Pagan told the Washington Blade. "The court found that the alleged facts and the information as discovered throughout the case in the discovery process is sufficient to allow a jury to find whether Jennifer Eller was subjected to a hostile work environment and constructive discharge and retaliation unlawfully by the defendants," he said.
By the term constructive discharge, Gonzales-Pagan was referring to the lawsuit's charge that Eller was forced to resign from her teaching job in 2017 after being diagnosed with post-traumatic stress disorder due to the alleged abuse she faced on the job.
P.G. County Public Schools officials have declined to comment on the lawsuit on grounds that the school system has a longstanding policy of not discussing pending litigation. However, in its response to the lawsuit in court filings, school system officials have denied Eller's allegations of discrimination, harassment, and retaliation.
"For years, I was aggressively misgendered, attacked and harassed in the hallways and even in my own classroom by students, peers and supervisors," Eller said in a statement released by her attorneys.
"My pleas for help and for sensitivity training on LGBTQ issues for students and staff, were ignored," Eller said in her statement. "The relentless harassment stripped me of the joy of teaching and forced me to resign," she said. "It is time for Prince George's County Public Schools to be held accountable."
The lawsuit says the harassment and discriminatory action against her began in 2011 when she began presenting as female during the school year. It says school officials initially responded to her complaints about the harassment by demanding that she stop dressing as a woman and return to wearing men's clothes, which she refused to do.
In a separate action, gay former Spanish teacher Jared Hester filed on his own without an attorney a lawsuit in the Maryland federal court charging the P.G. County Public Schools with failing to take action to prevent him from being subjected to discrimination and harassment similar to some of the allegations made in Eller's lawsuit.
Hester told the Blade that he was subjected to harassment by students who repeatedly called him "faggot," but school officials, including the principal of the middle school where he taught, refused to take action to stop the harassment.
He provided the Blade with copies of earlier complaints he filed against school system officials with the U.S. Equal Employment Opportunity Commission (EEOC), the Maryland Commission on Civil Rights, and the P.G County Public Schools' internal Office of Equity Assurance. Each of the three agencies issued rulings against Hester's complaints, with two of them saying sufficient evidence could not be found to support his allegations.
The EEOC, in a Nov. 3, 2021 "dismissal" notice, told Hester the EEOC "will not proceed further with its investigation, and makes no determination about whether further investigation would establish violations of the statute." The notice added, "This does not mean the claims have no merit" or that the respondent, meaning the P.G. County Public Schools, "is in compliance with the statutes."
The notice did not give a reason for why it chose to end its investigation into Hester's complaint, but it said his filing with the EEOC cleared the way for him to file a lawsuit to further his case against the school system.
Hester told the Blade he reached out to Lambda Legal to represent him in his lawsuit, but the LGBTQ litigation group declined to take on his case without giving a reason. Gonzalez-Pagan, the Lambda attorney working on the Eller case, said he was unfamiliar with Hester's request for representation. Another Lambda official couldn't immediately be reached to determine the reason for its decision not to represent Hester.