Old school jazz and blues
New MetroStage production brings fabled era to life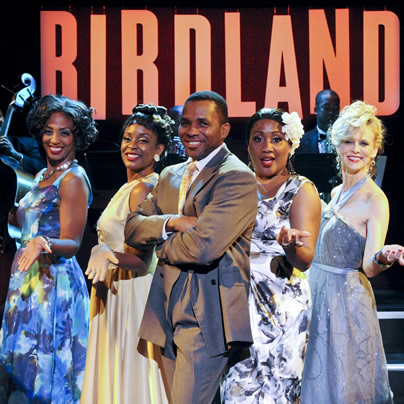 'Ladies Swing the Blues, a Jazz Fable'
Through March 31
MetroStage
1201 North Royal Street, Alexandria
$48-$55
703-548-9044
mestrostage.org
Near the end of Charlie "Bird" Parker's life, an attending doctor mistook the 34-year-old alto saxophonist to be in his 50s. A longtime battle with drugs and alcohol had taken a toll on the legendary jazz great's body; but despite the tragic circumstances attached to his premature demise, Bird's impact remained unbroken, leaving an inimitable, enduring mark on his musical genre and those who knew him.
With "Ladies Swing the Blues, a Jazz Fable" currently premiering at MetroStage in Alexandria, Thomas W. Jones II (book and lyrics) and William Knowles (arrangements and original music) again put the spotlight on an exciting chapter in 20th century African-American musical culture. Jones and Knowles who are also "Ladies" director and musical director respectively have worked together before  — past collaborations include vaudeville-era "Bricktop," and '60s-set "Cool Papa's Party." This time it's the '40s and '50s New York City jazz scene as personified by the genius Parker.
The action takes place in Manhattan's legendary jazz club Birdland in 1955 on the day after Parker's death. Four divas of jazz in the tradition of Ella Fitzgerald, Billie Holiday, Sarah Vaughan and Peggy Lee, have gathered to celebrate the memory (warts and all) of their beloved downed comrade. As the ladies swap gossip, jazz lore, and, of course, sing bluesy, jazz standards, Parker walks among them unseen and appears in flashbacks from his fast and furious life.
With an easy smile, twinkly eye, nimble dance moves and fabulous voice, Anthony Manough as Parker sets the bar high for what unfolds as 90 minutes of first-rate entertainment. In turn, Roz White (Lady), Lori Williams (Ella), Yvette Spears (Sassy), and Sandy Bainum (Lee) — terrific, seasoned singers and actors all — prove themselves more than willing and able to command center stage. "Ladies" peaks when the jazz women (decked out in '50s cocktail dresses, rhinestones and wigs) take to the Birdland stage to pay musical homage to Parker, starting with low-key, blonde Lee's heartfelt "Lullaby of Birdland" followed by unbridled Sassy's powerful "Sometimes I'm Happy," and worldly Ella's show stopping scat-infused "Flying Home."
Finally, Wisecracking and streetwise Lady takes the stage. "Slow this shit down," she says before easing into an unhurried and salty "Billie's Blues."
Besides Lee, Bainum also effectively plays characters from Parker's life including a socialite jazz-loving baroness and bebop-obsessed "On the Road" author Jack Kerouac.
In search of motivation for his characters' seeking solace in jazz, Jones smartly plumbs the real life ladies' rocky pasts which involved prostitution, sexual and physical abuse, bad relationships and addictions. Throughout the show, Lady funnily sips from a sparkly flask that she keeps handily nestled in her cleavage; but at a darker point she moves to the edge of the stage where she shoot ups in the shadows.
The show's incredibly on point, five-man jazz band led by Knowles on piano is definitely a part of the show. Clad in black tie and placed very visibly onstage beneath an orangey-red neon Birdland sign, the band members enjoy solos and occasionally interact with the actors. "Ladies" features great stuff like "Fever," "Round Midnight" and "T'aint What You Do" along with some original tunes by Knowles that hold their own in the company of the more familiar classics.
Earlier this season, MetroStage was transformed into a French café celebrating the poignancy of Jacques Brel's Paris. And now with "Ladies," it's been convincingly morphed into a New York jazz club with all the gloriousness and pain that goes with that.
Washington Spirit host largest halftime drag performance in NWSL history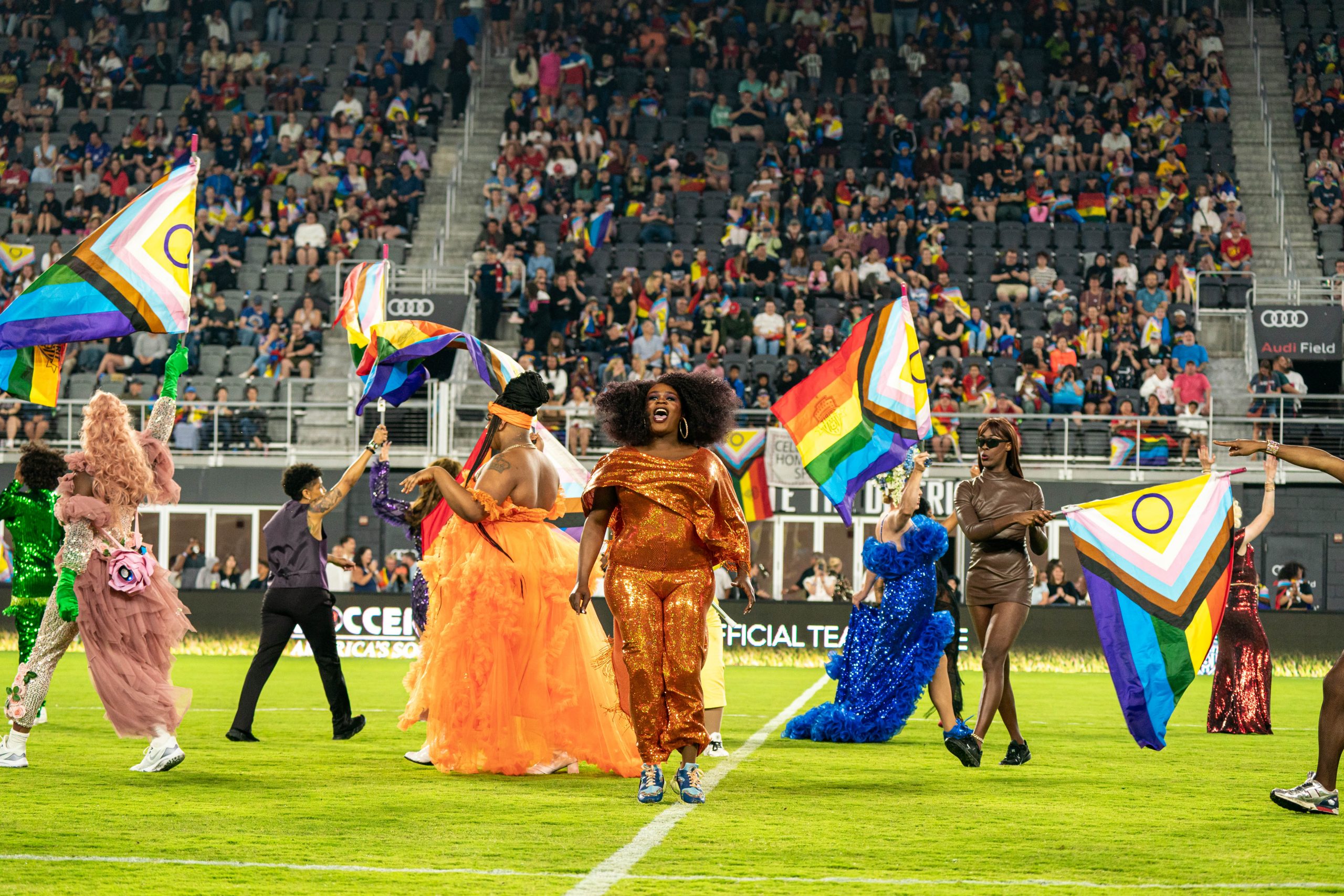 The Washington Spirit celebrated the LGBTQ+ community with the team's annual Pride Night at Audi Field this past Saturday. Highlighting that evening's Pride-themed festivities was a
halftime drag performance, featuring over a dozen drag performers from around the
DMV. It was the largest halftime drag performance in NWSL history.
Performers included: Shiqueeta Lee, KCByonce, Citrine the Queen, Elektra Gee, Kabuki Bukkake, Delila B. Lee, Capri Bloomingdale, Tara Ashleigh Austin, Gigi Couture, Dorsell Phinn, Tula, Twix the Drag Queen, Bootsy Omega, Princeza.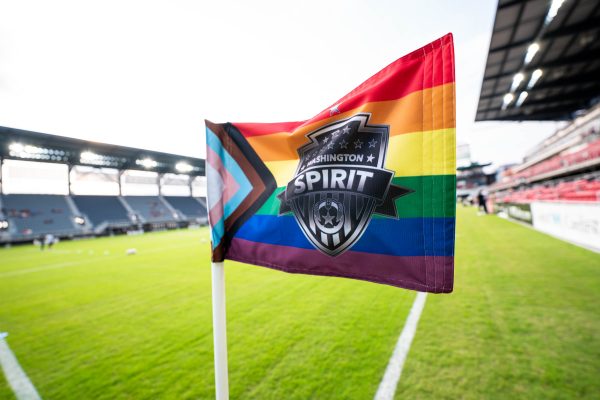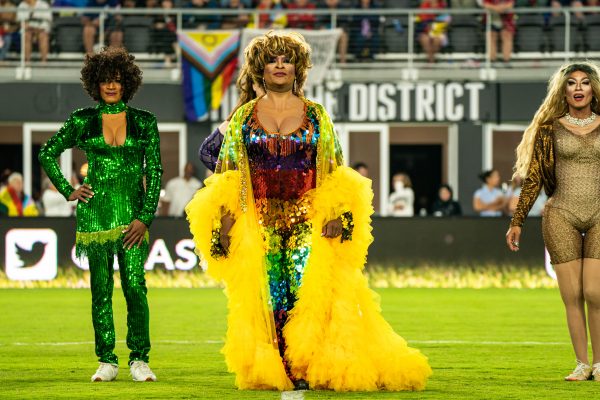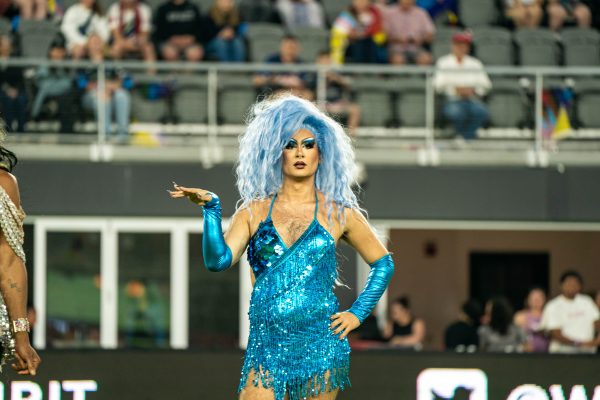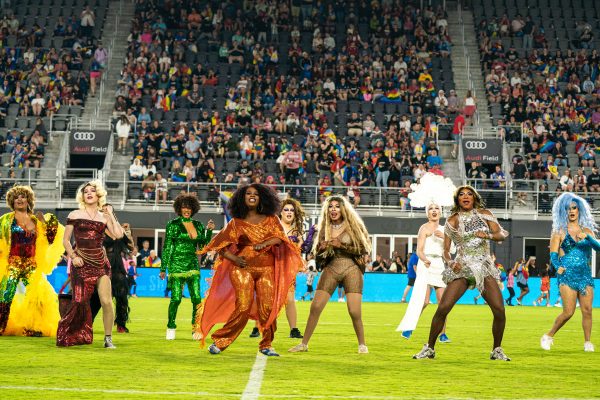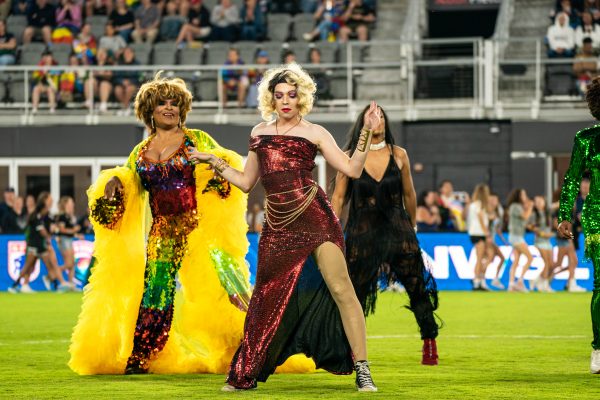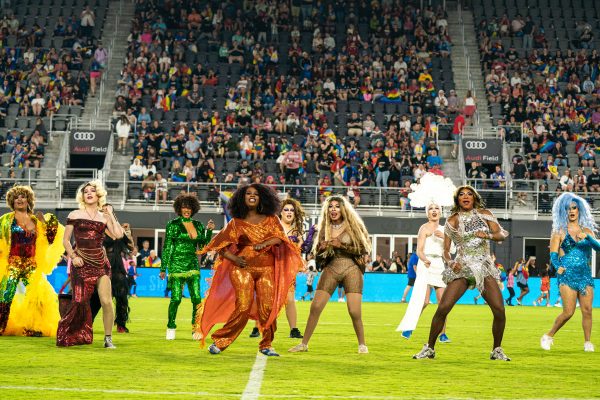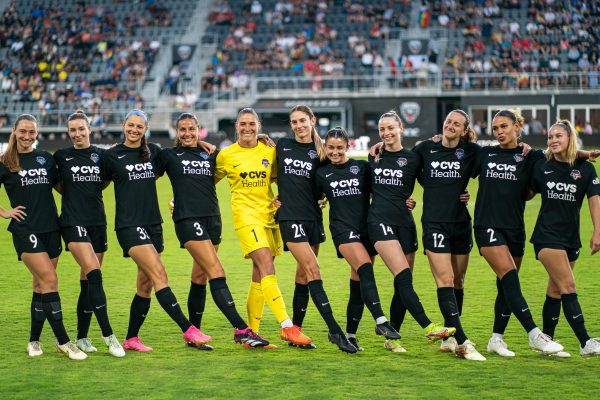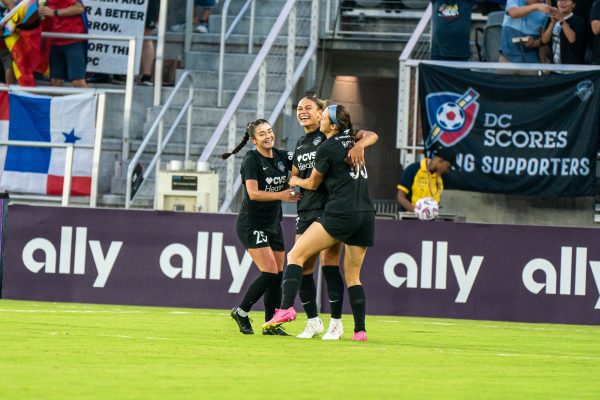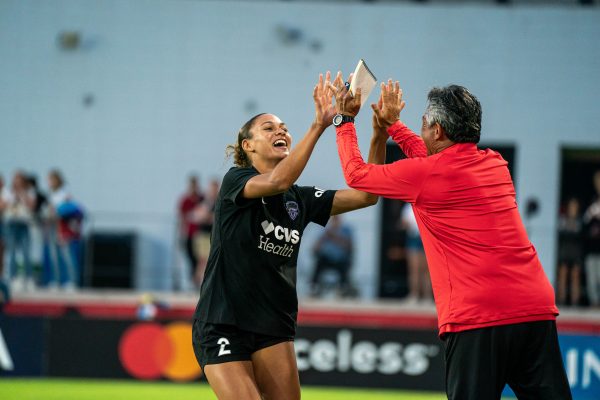 PHOTOS: Reston Pride
Annual LGBTQ celebration held at Lake Anne Plaza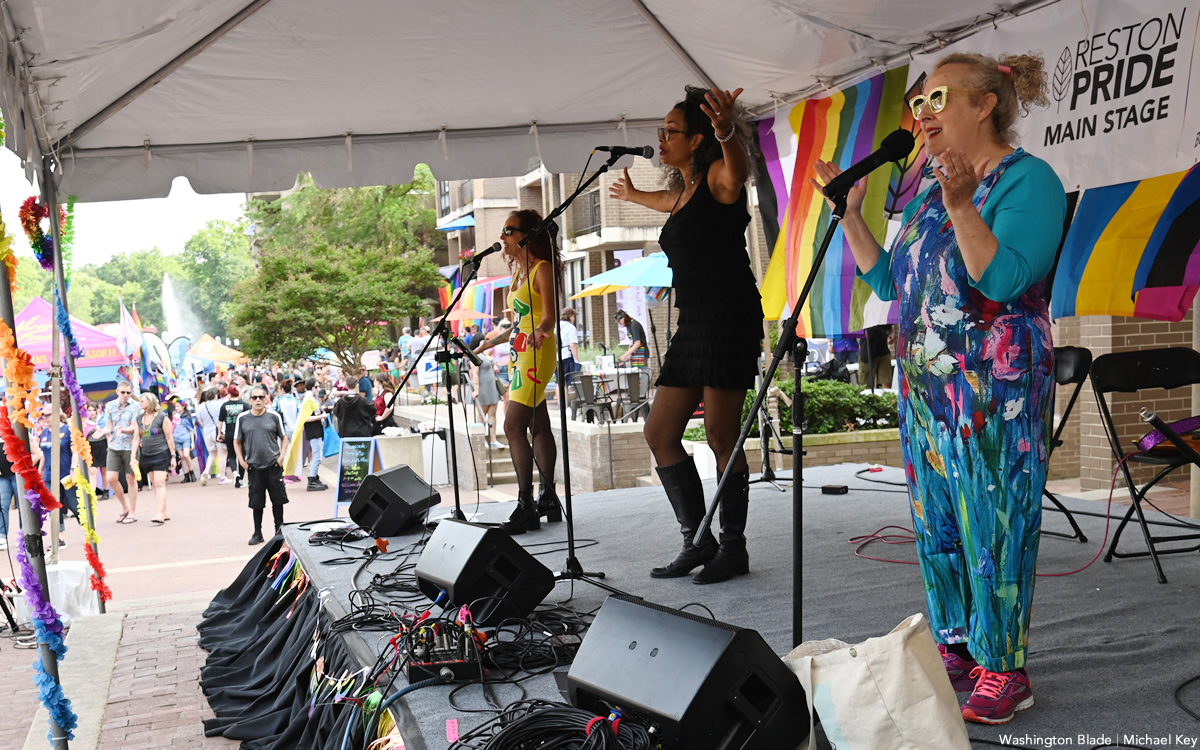 The 2023 Reston Pride Festival was held at Lake Anne Plaza in Reston, Va. on Saturday, June 3. The music group Betty was the headliner of the festival.
(Washington Blade photos by Michael Key)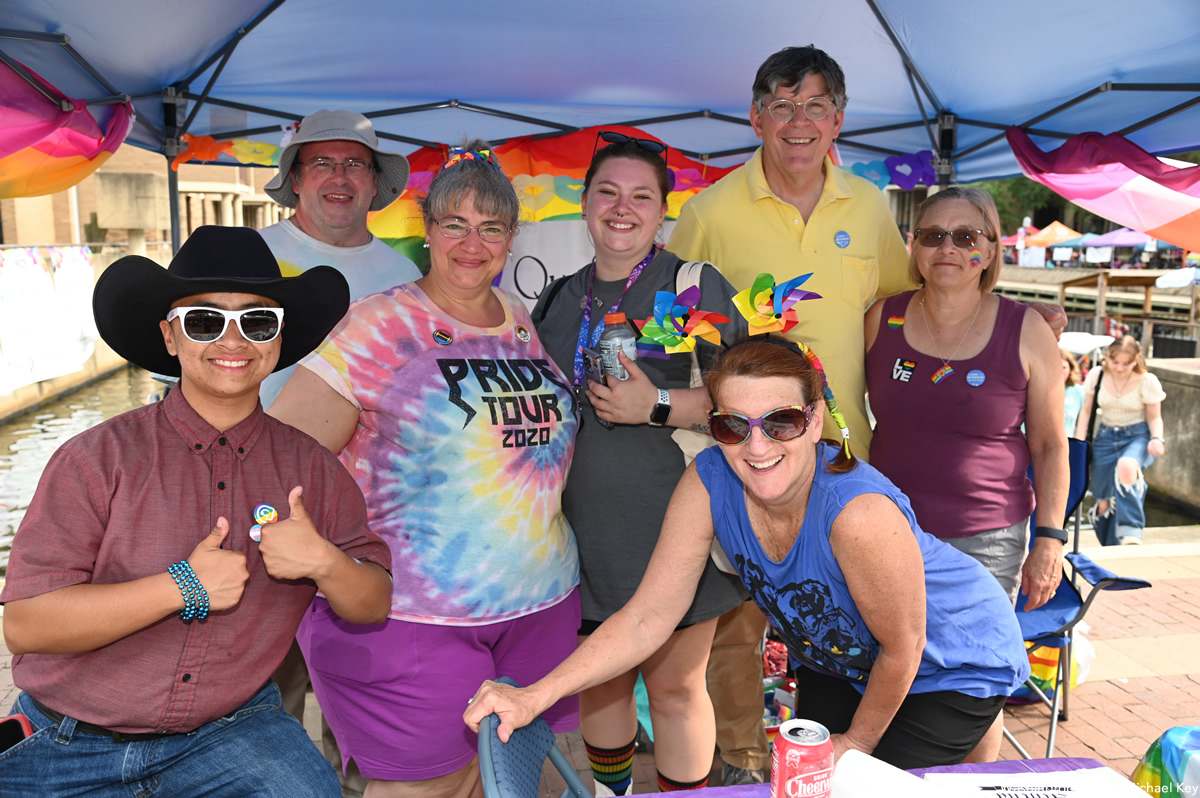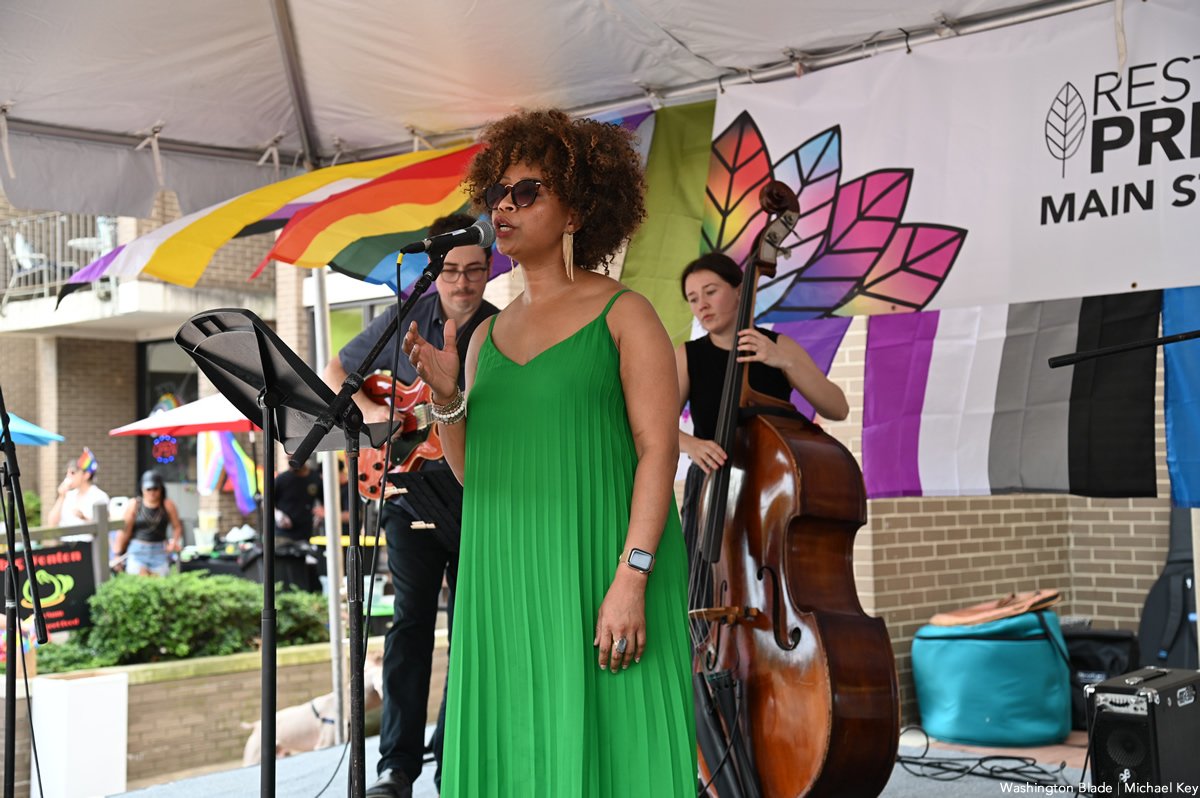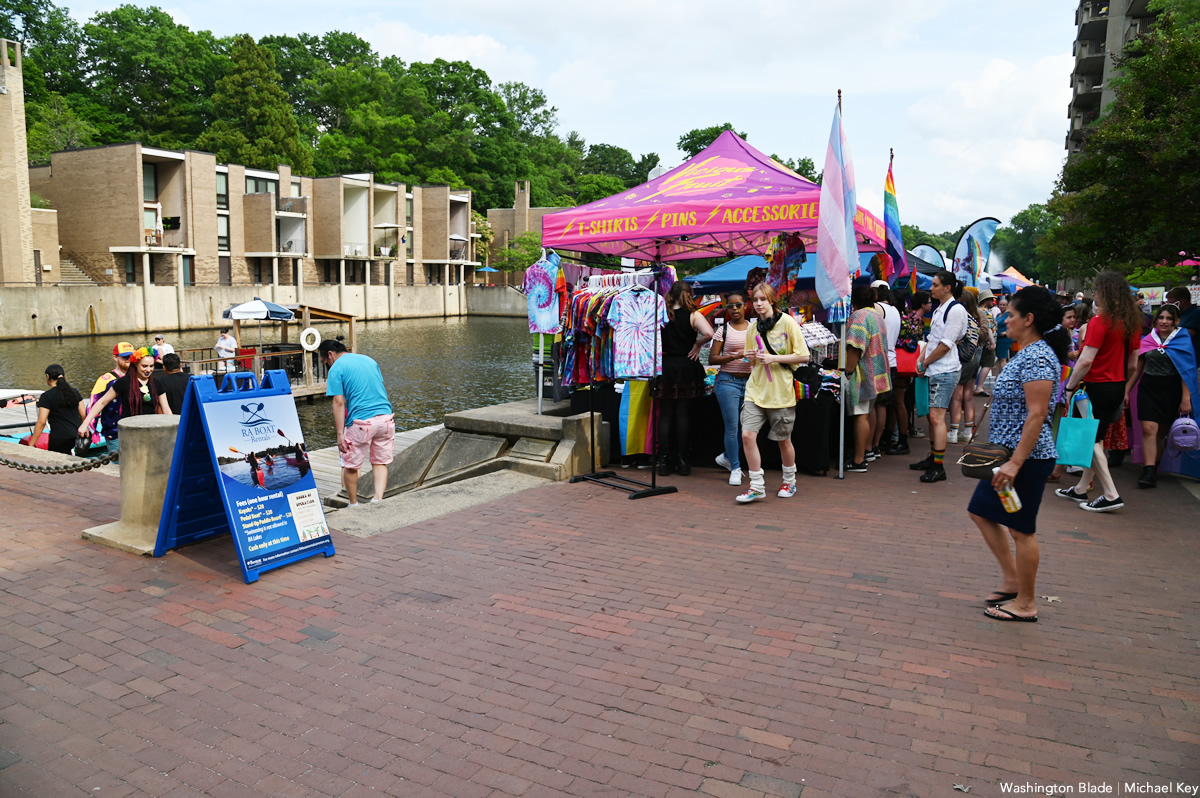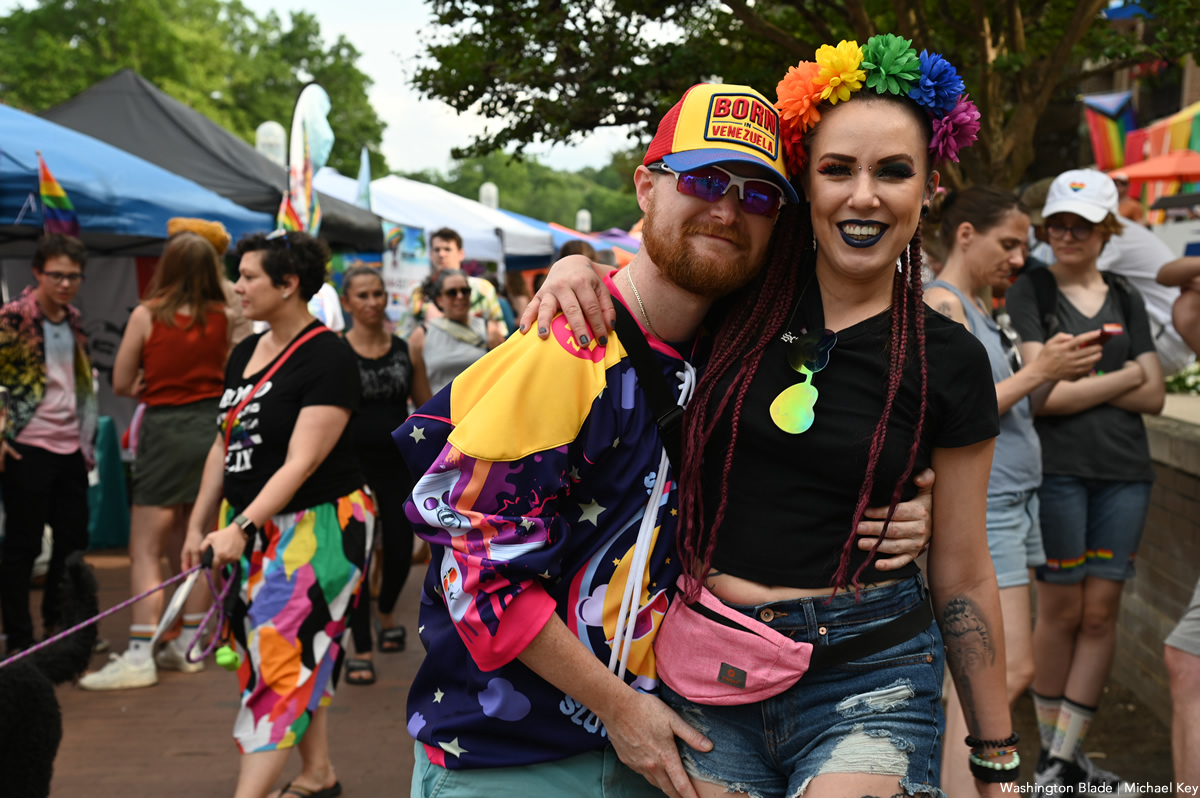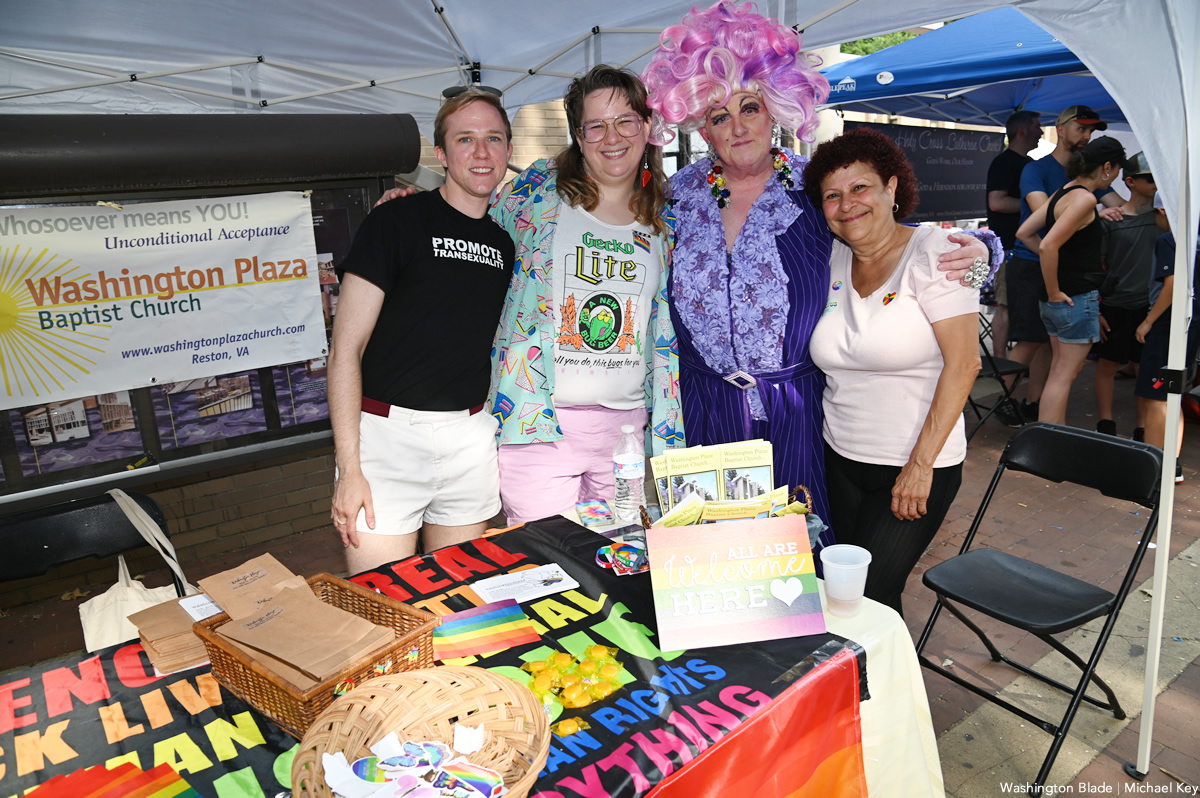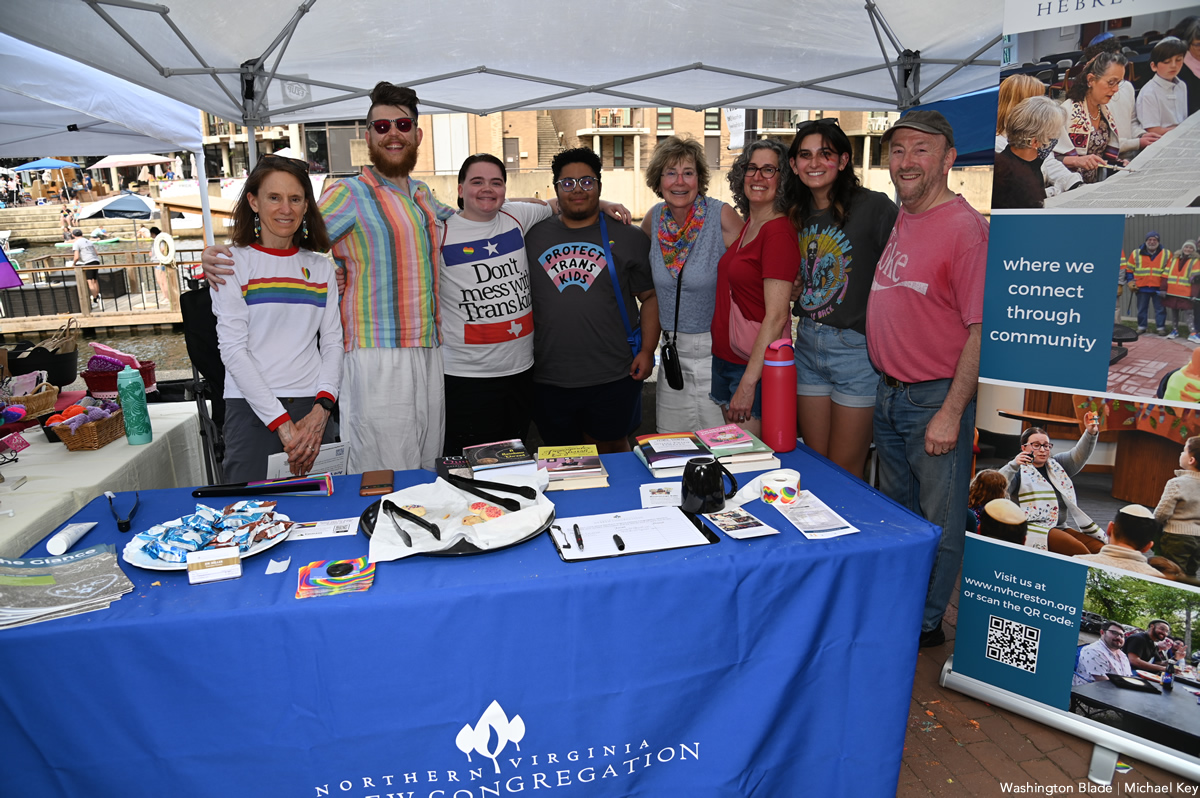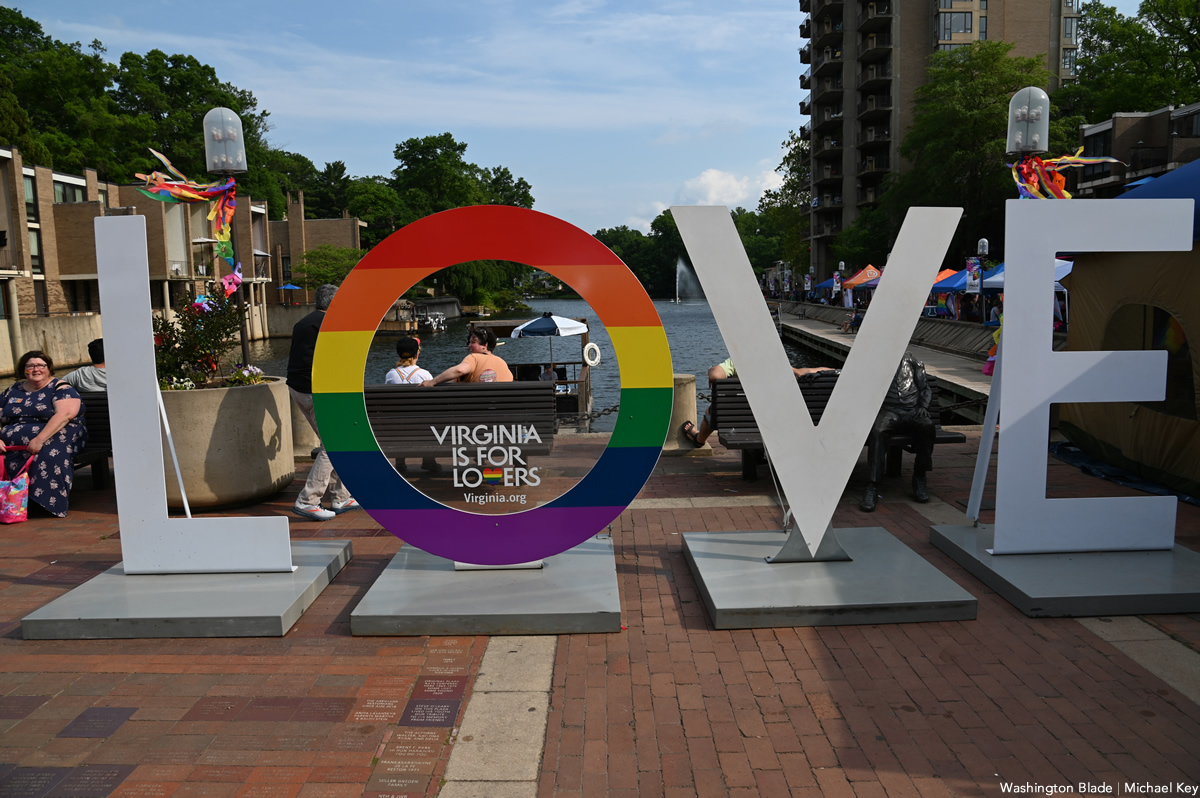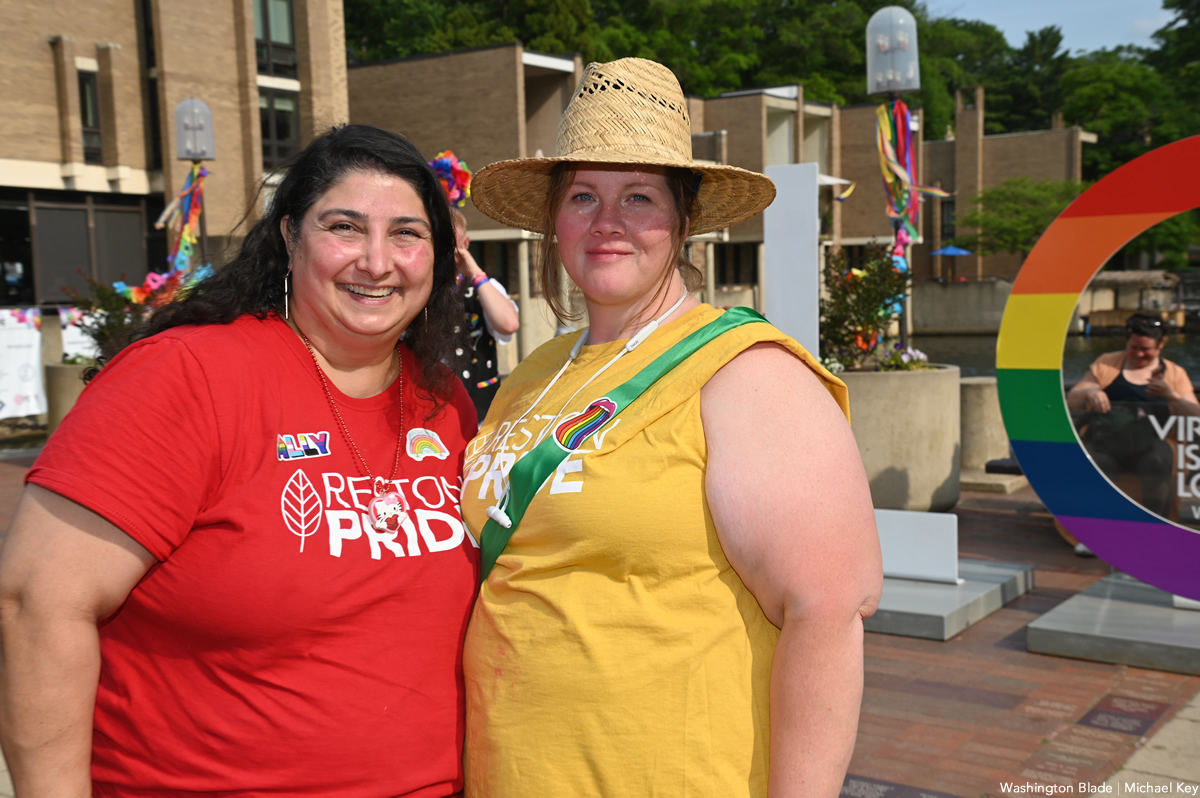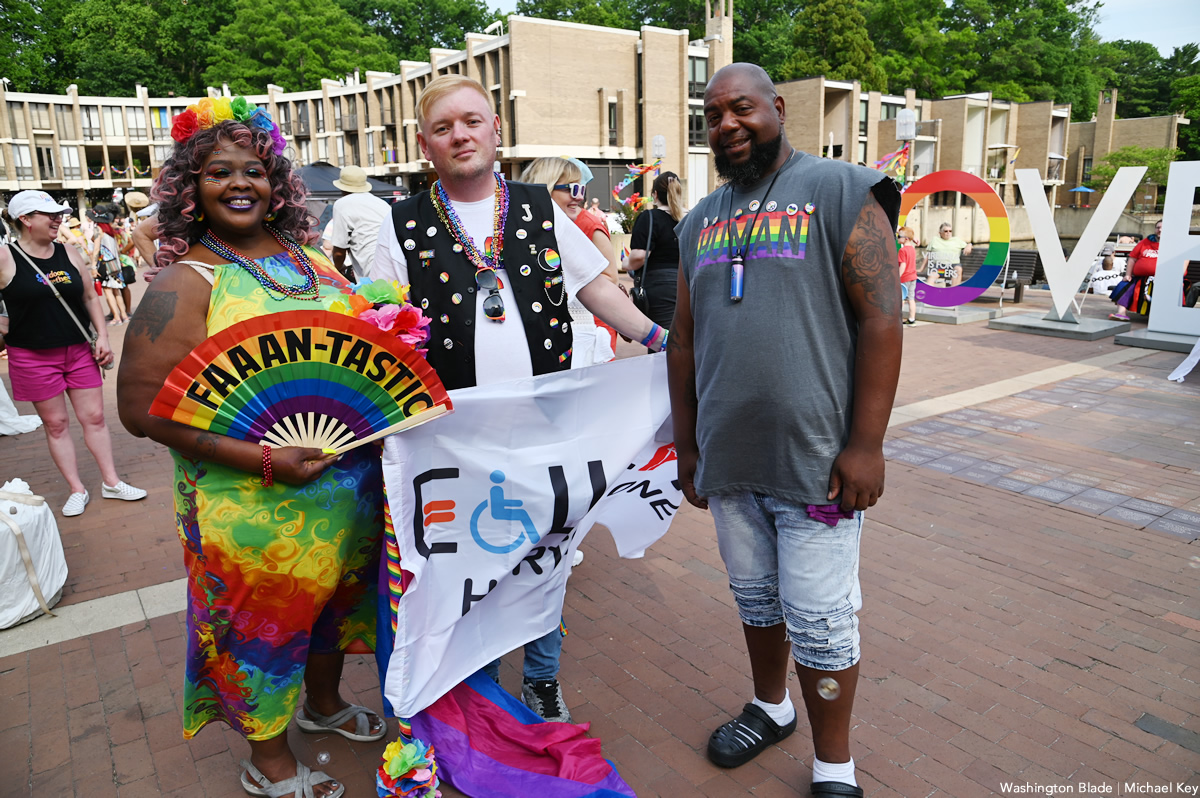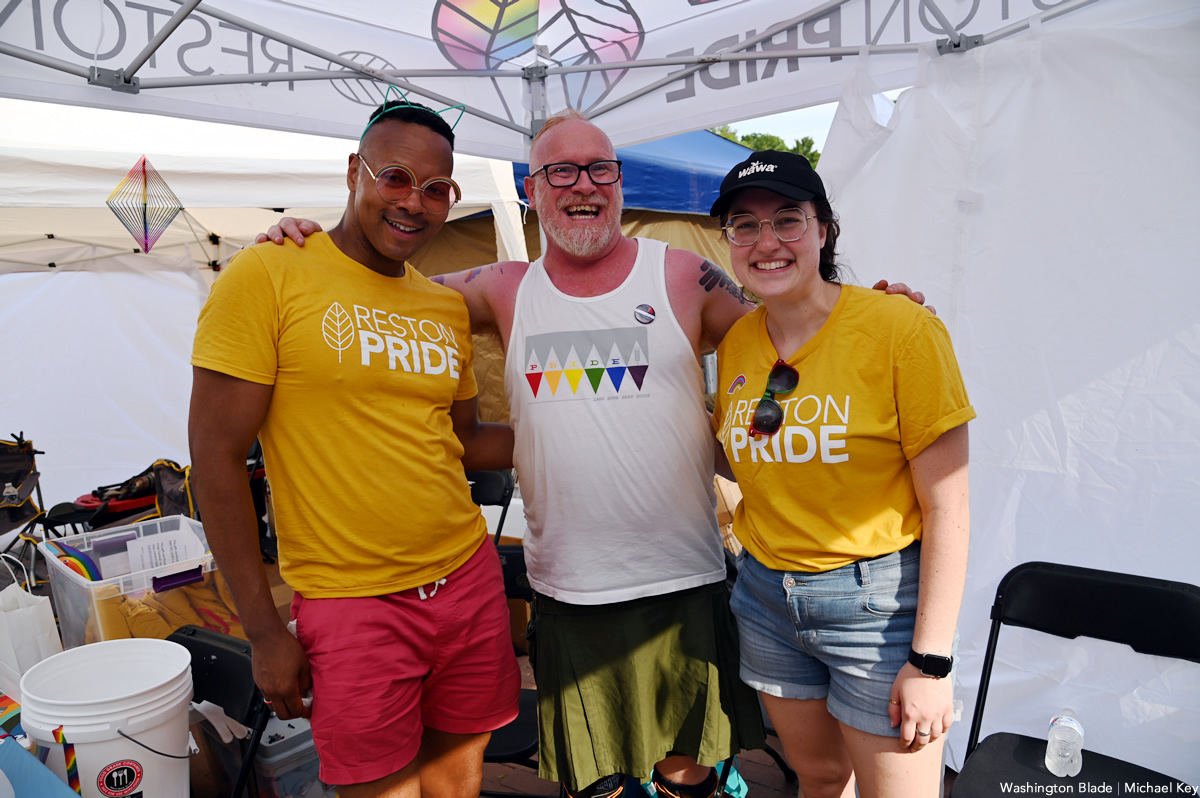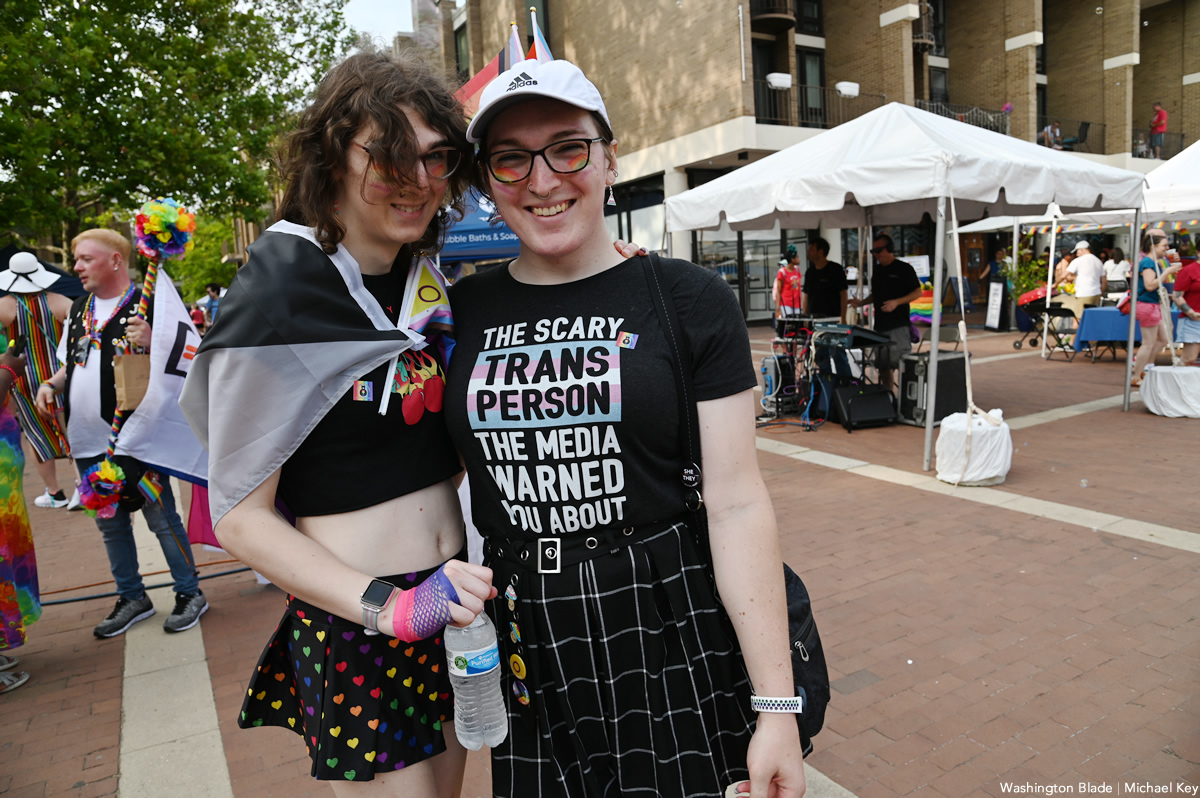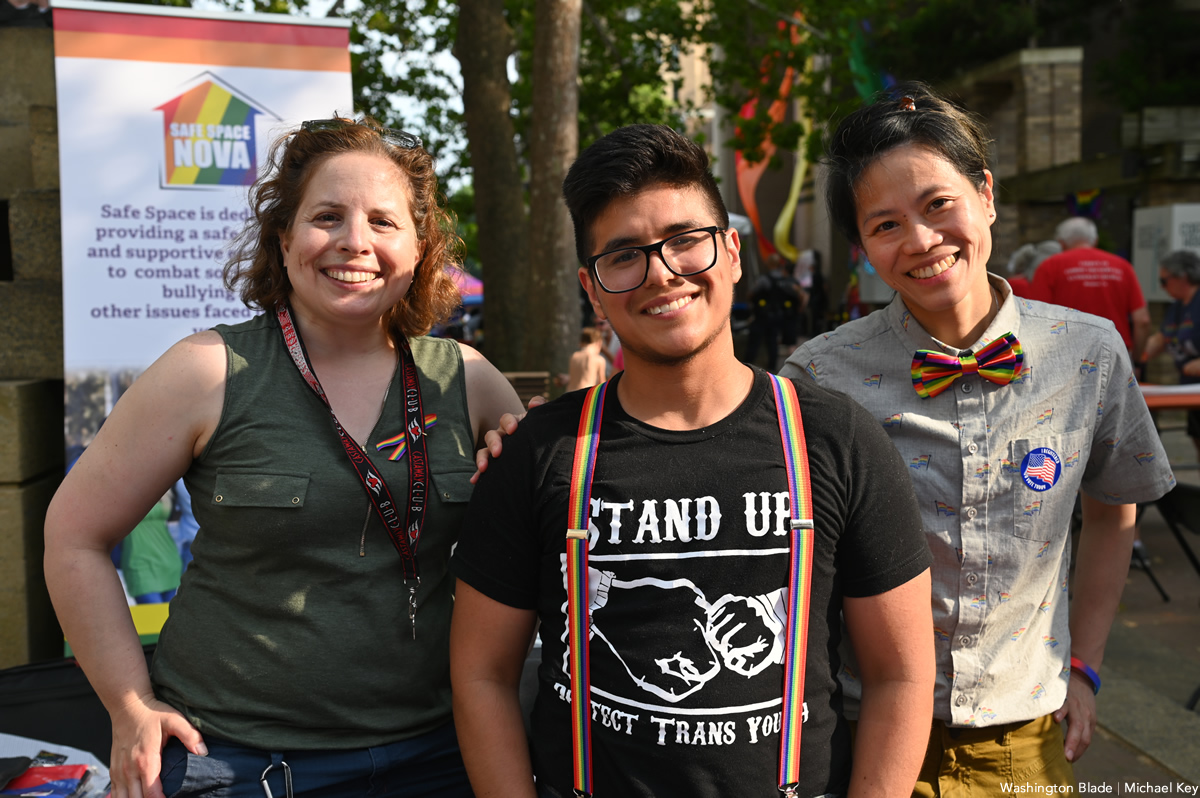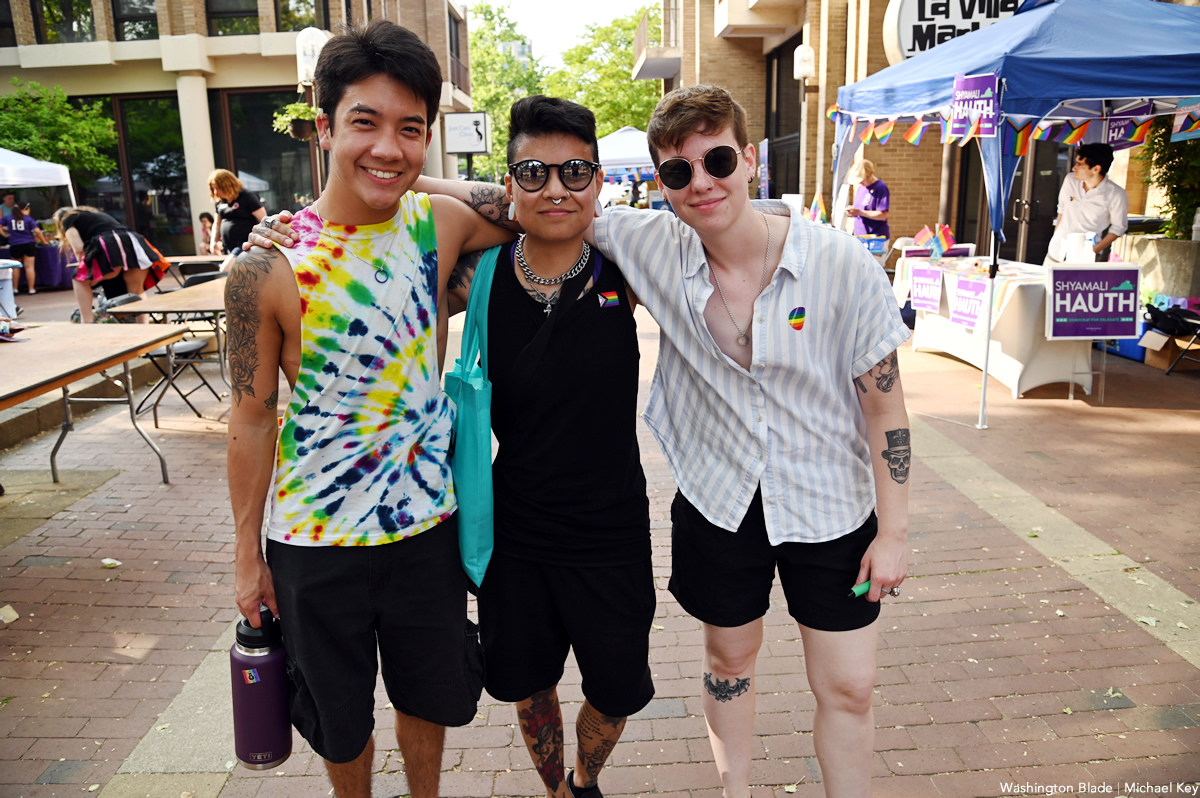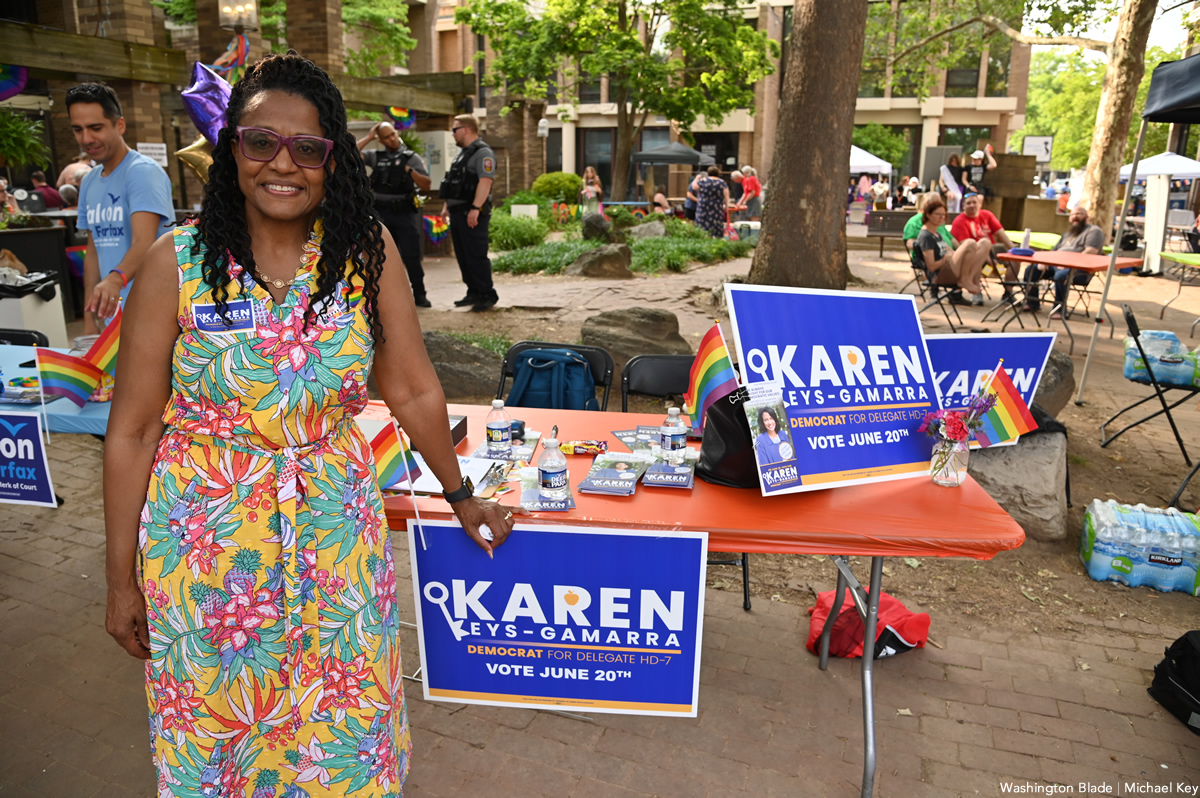 Covering @RestonPride for @WashBlade . @bettymusic performing: pic.twitter.com/sZaIlVANi8

— Michael Patrick Key (@MichaelKeyWB) June 3, 2023
PHOTOS: Alexandria Pride
Virginia city holds LGBTQ celebration at City Hall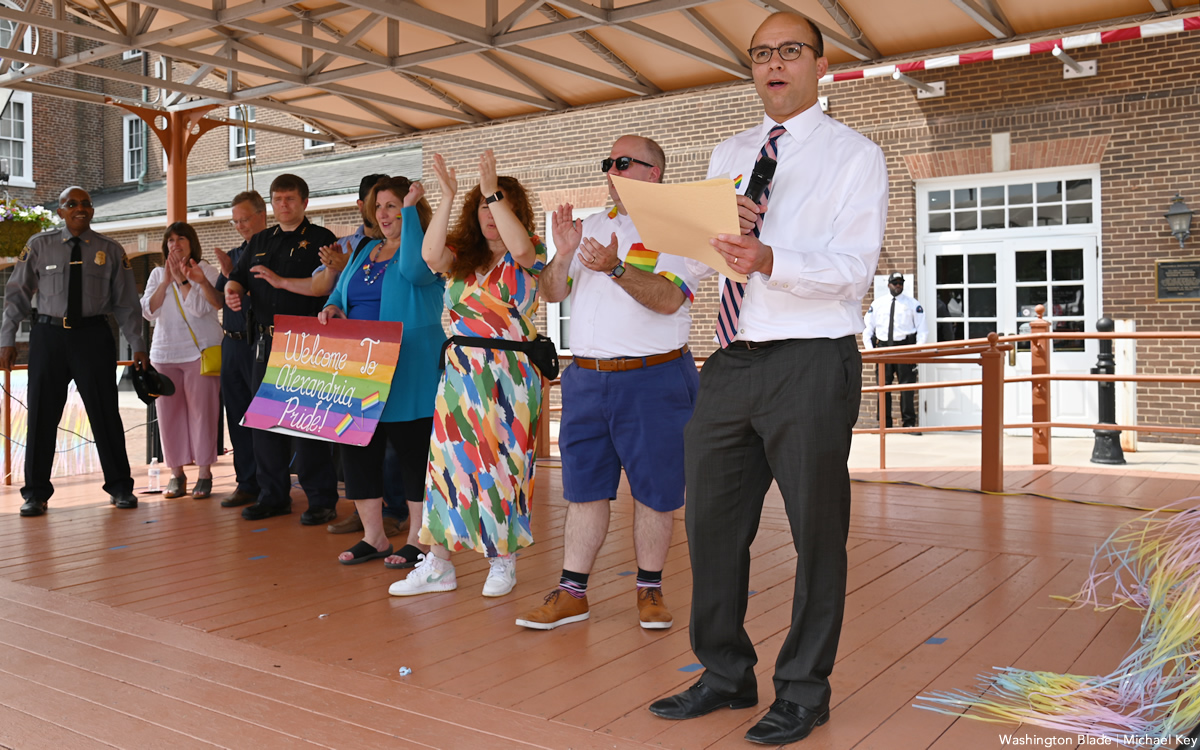 The City of Alexandria, Va. held its sixth annual LGBTQ Pride Festival at Alexandria City Hall on Saturday, June 3.
(Washington Blade photos by Michael Key)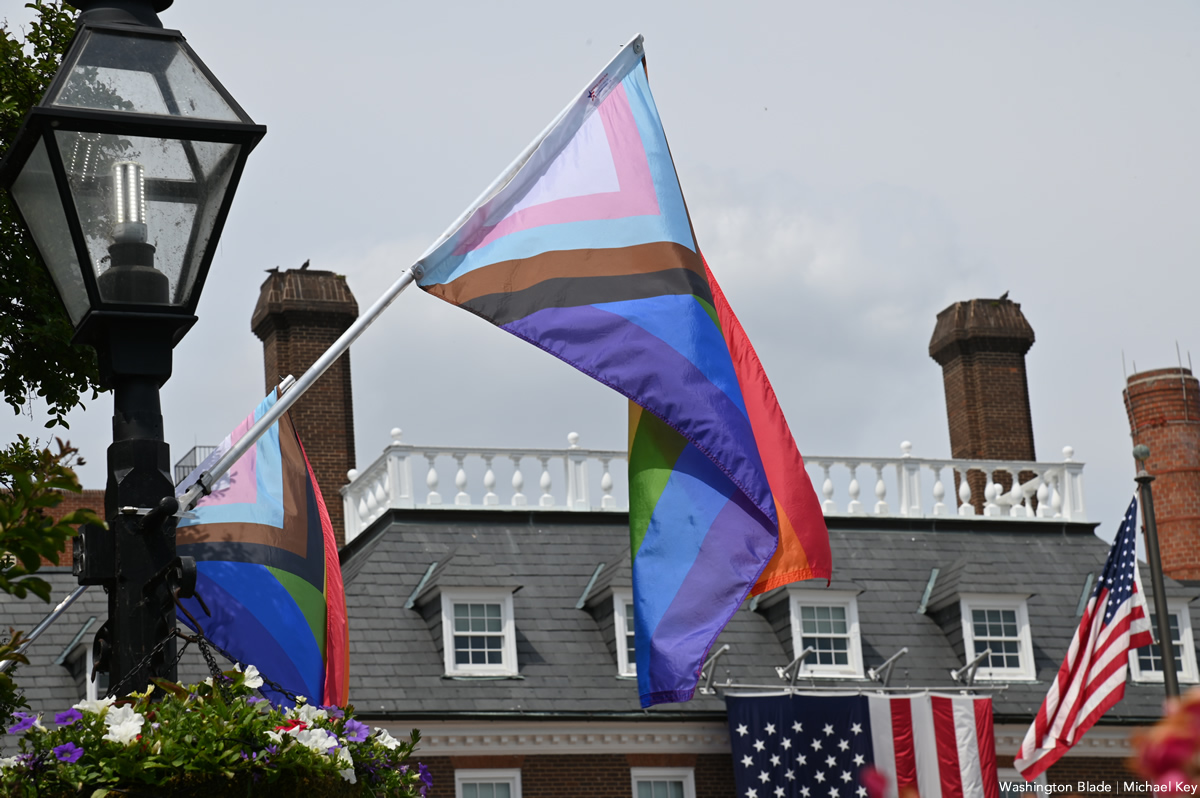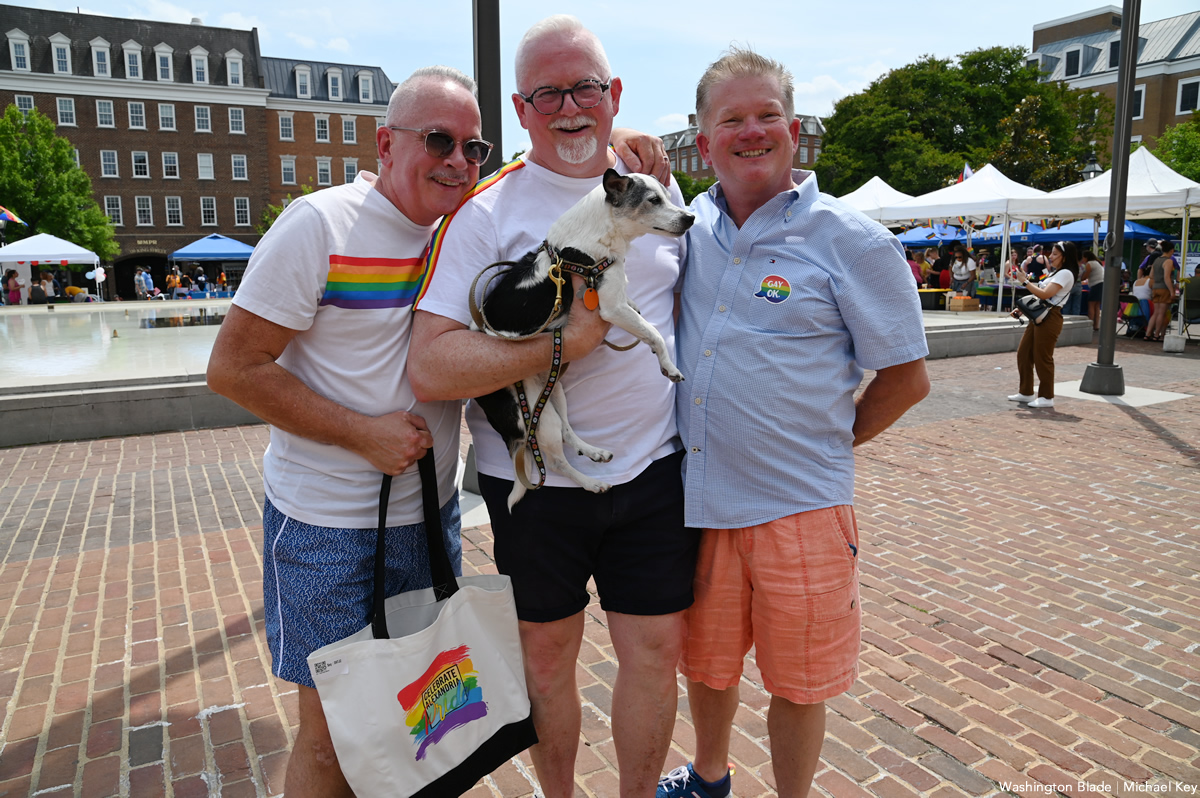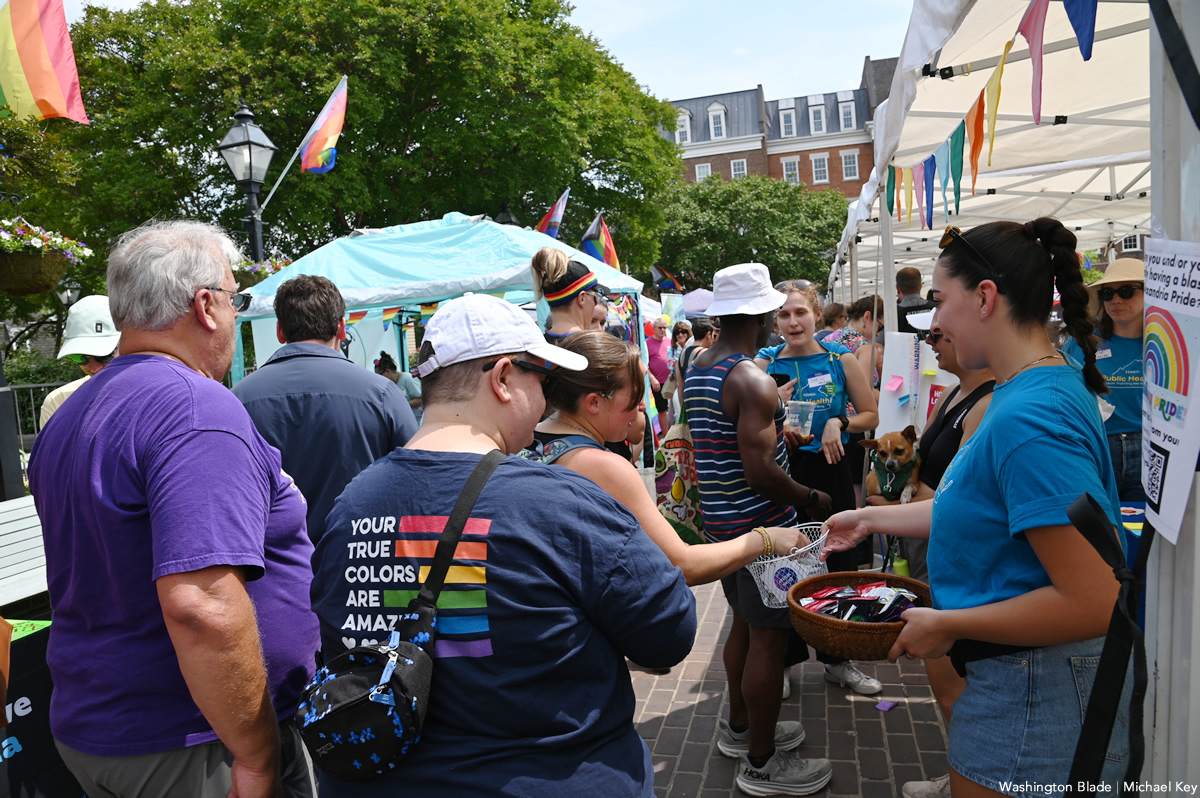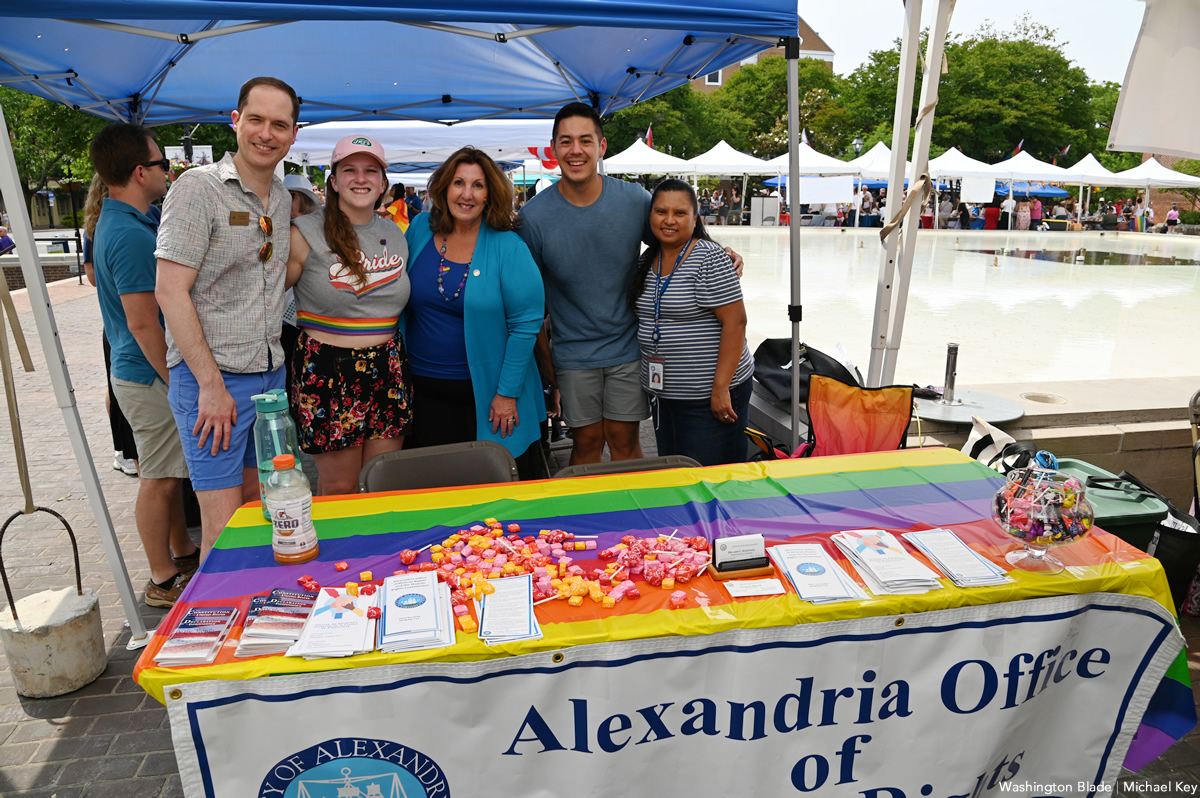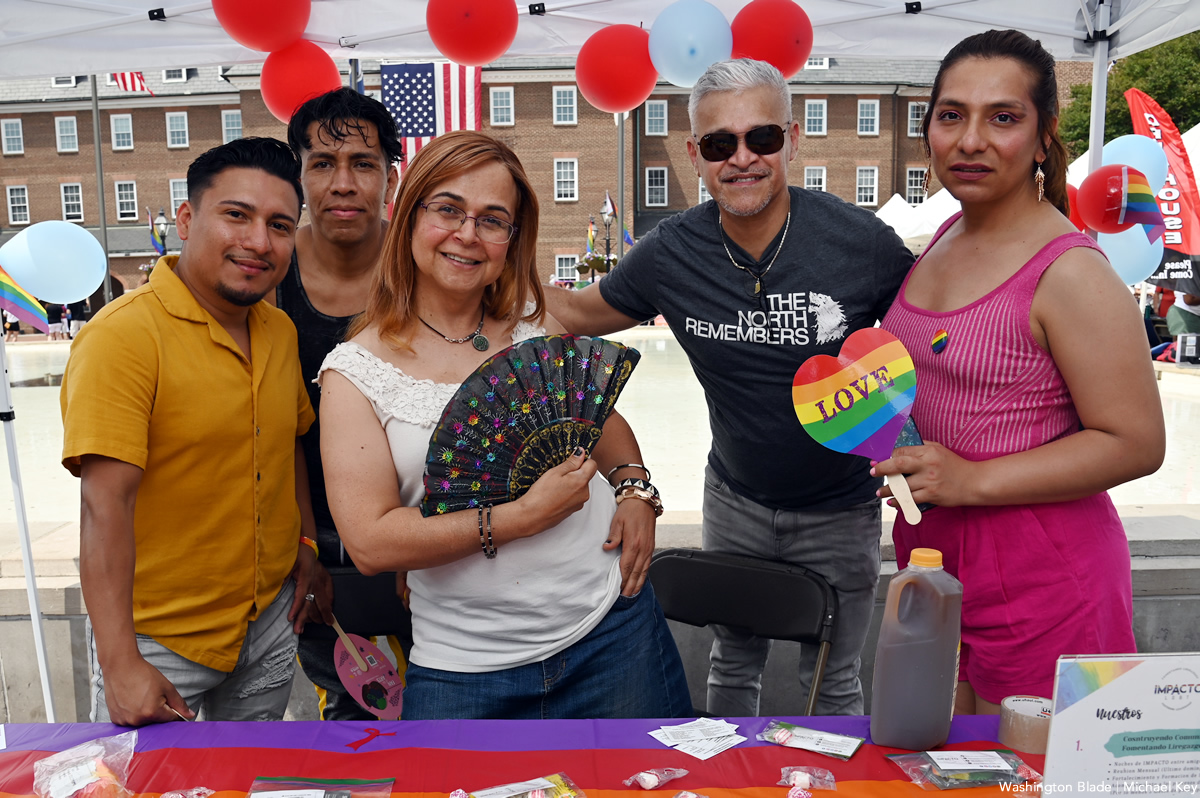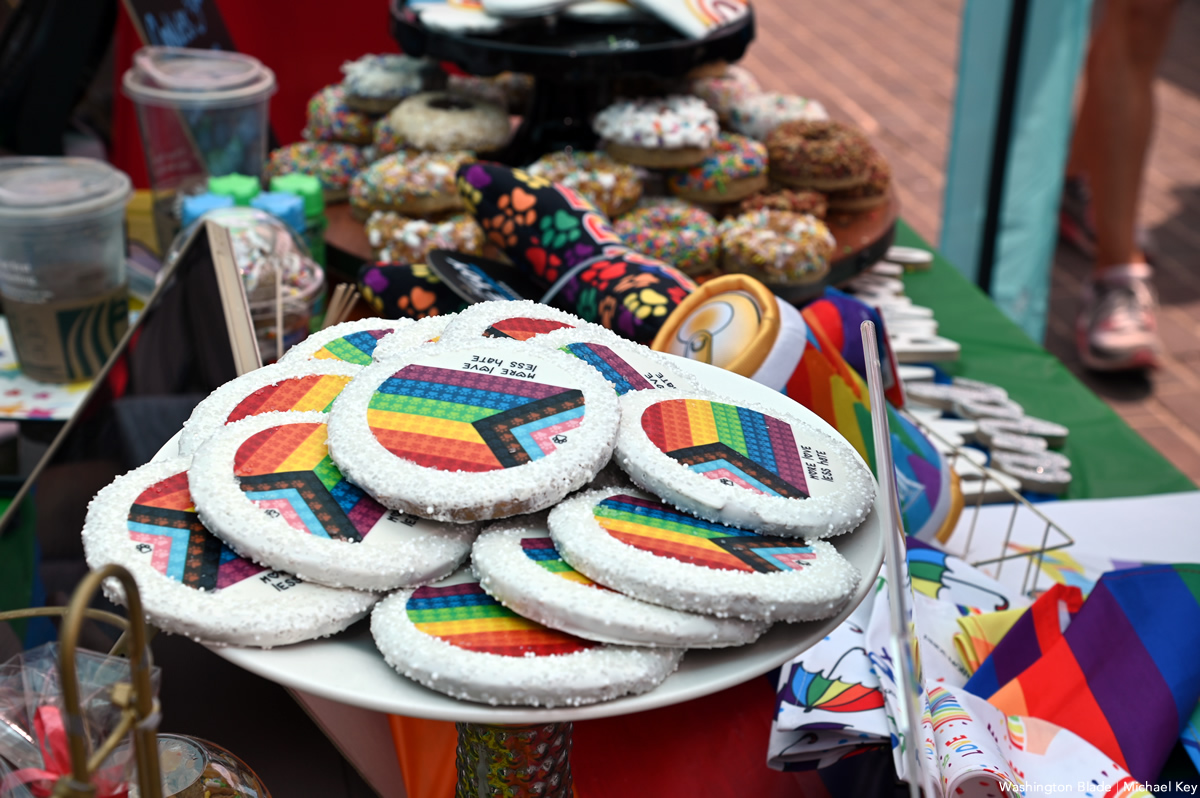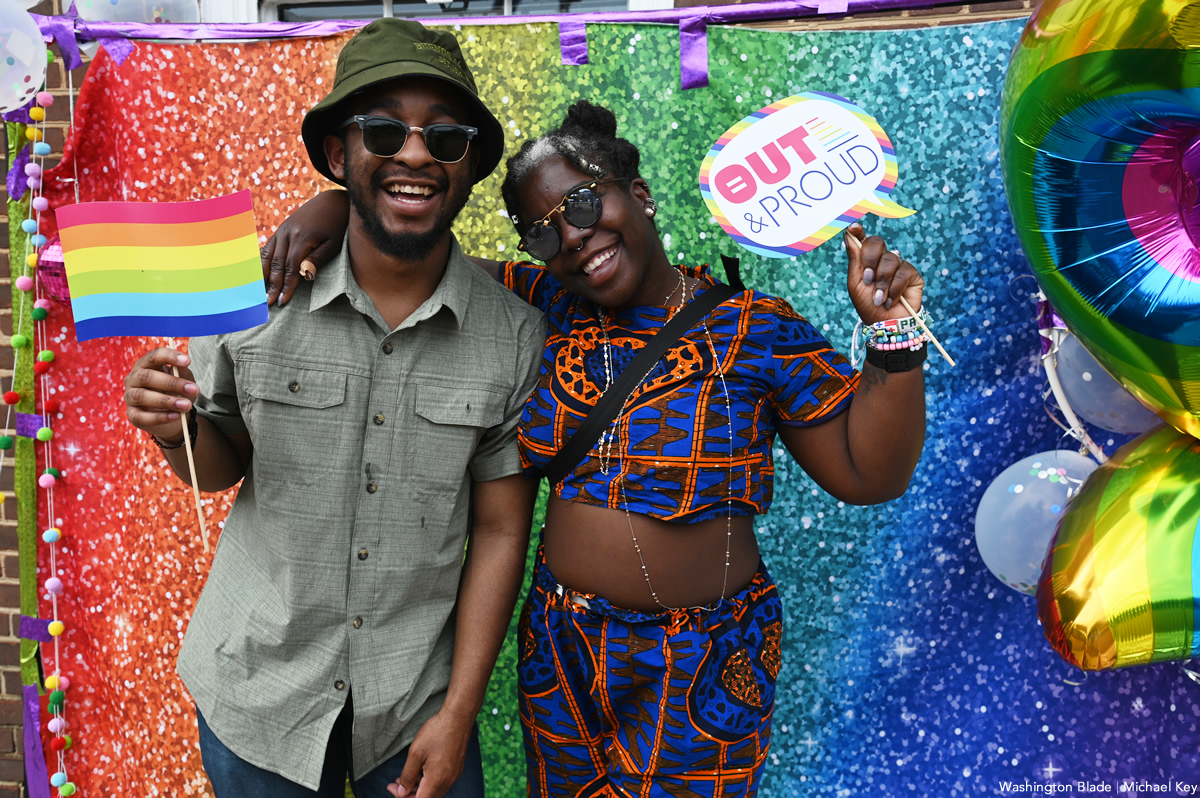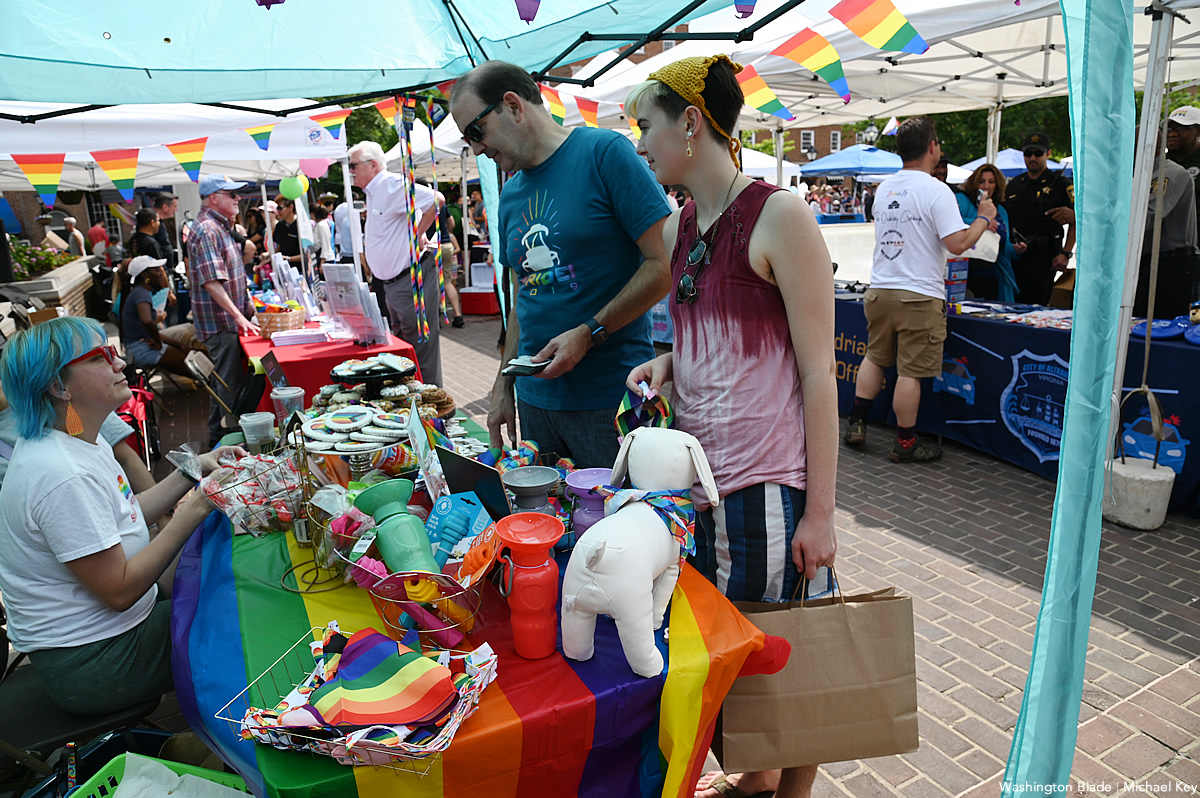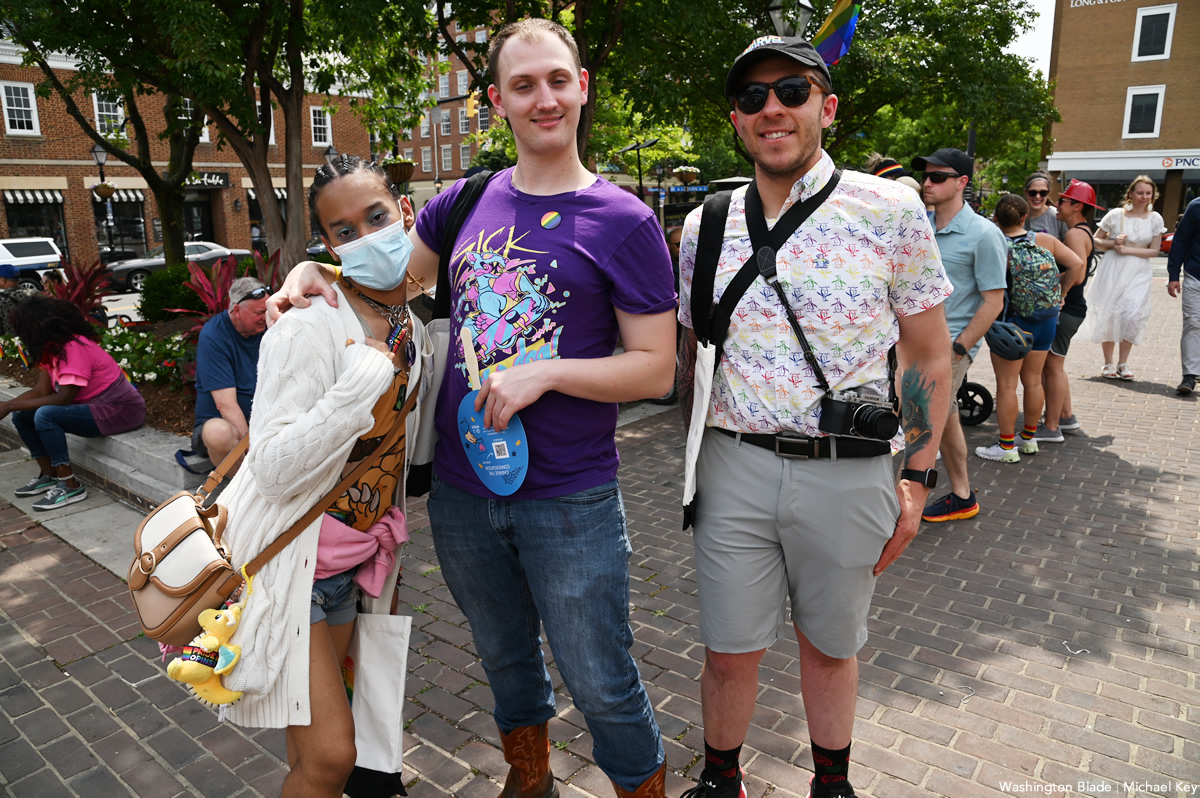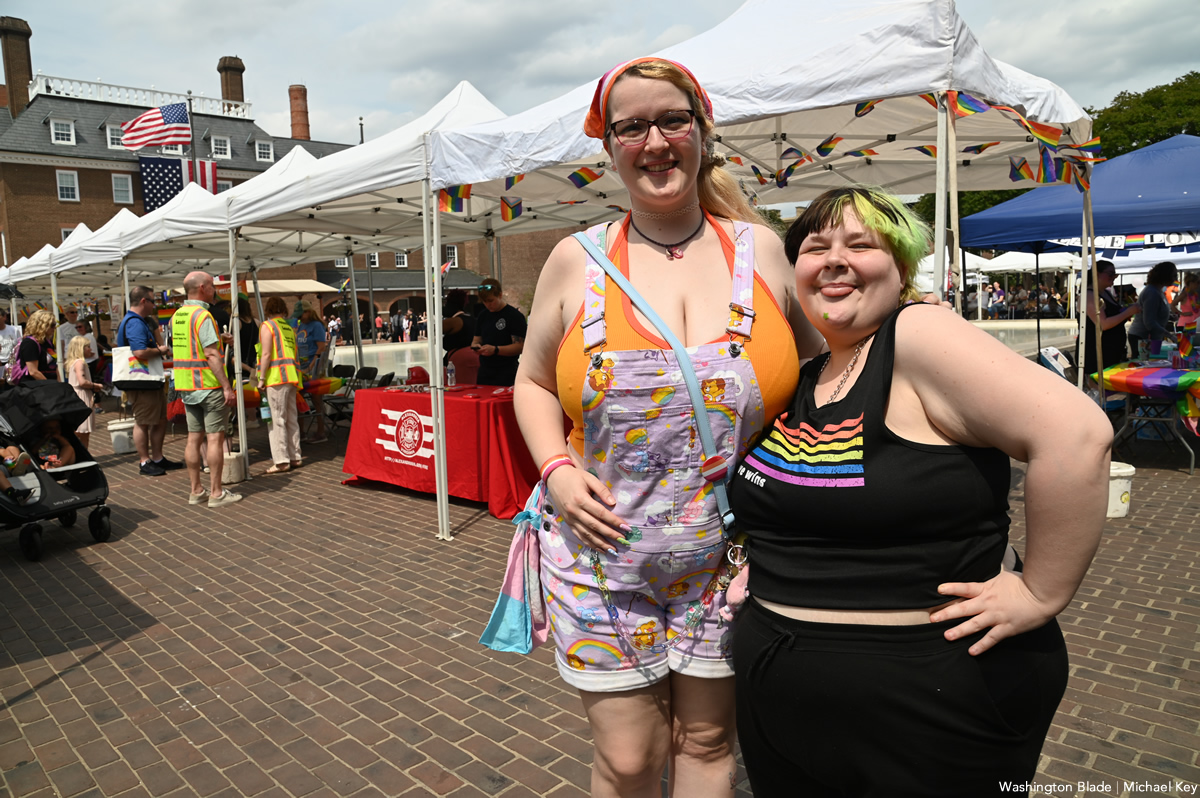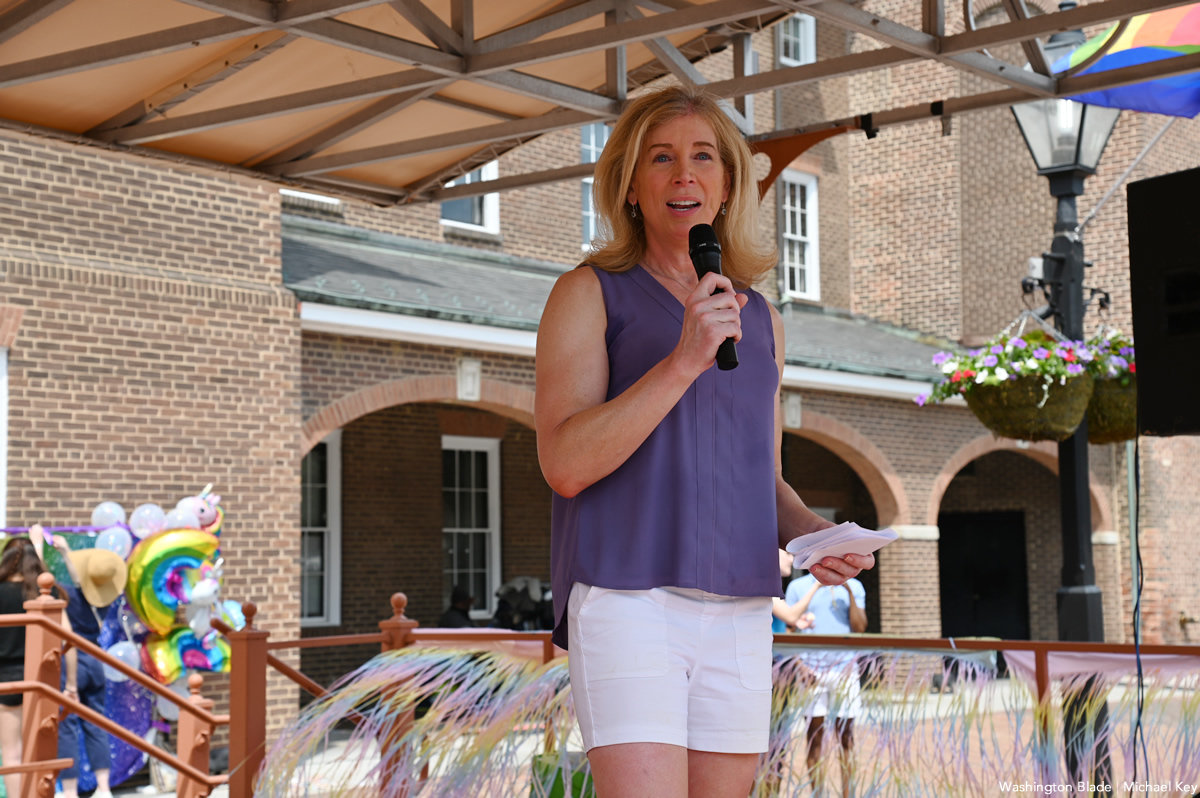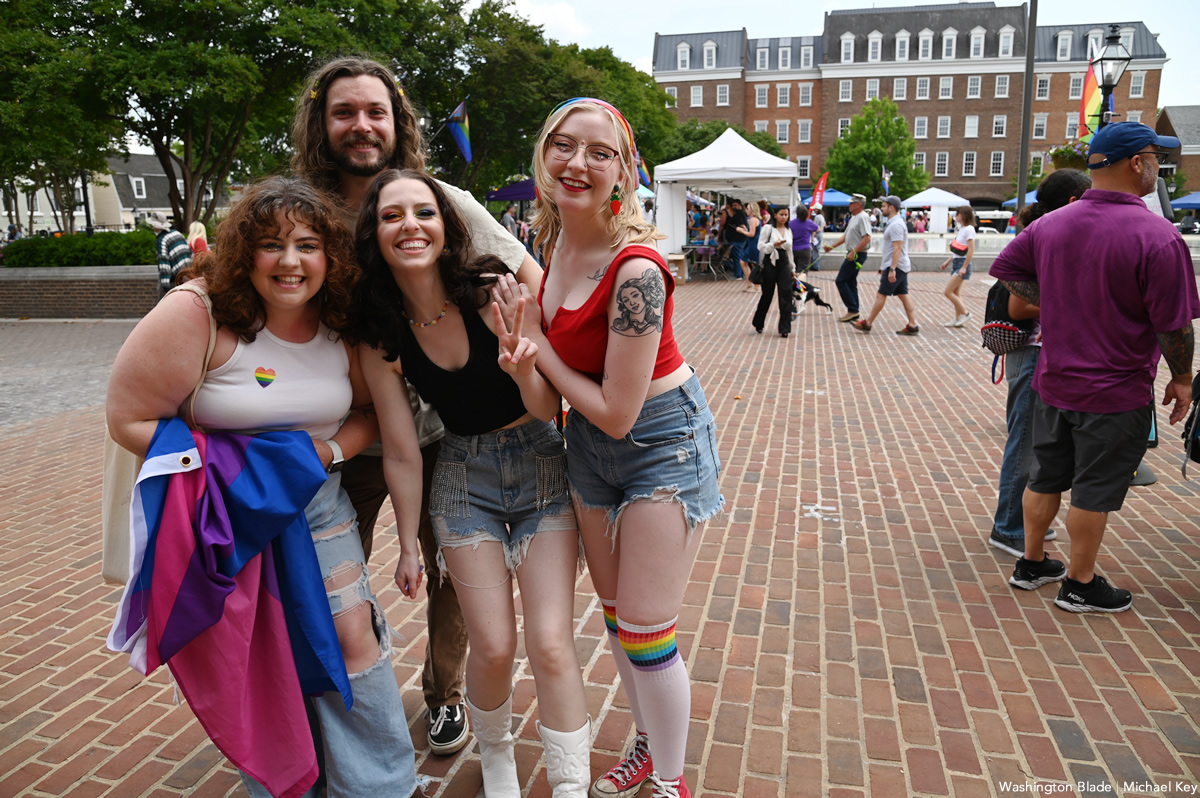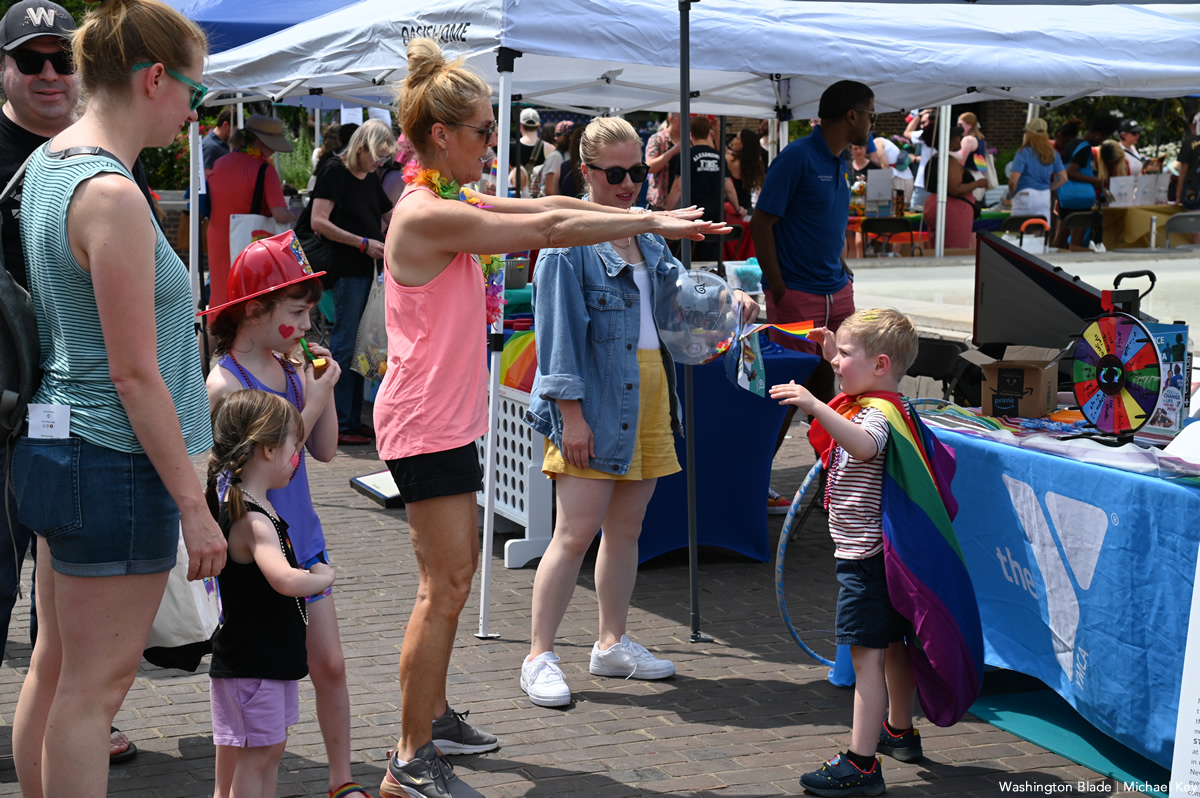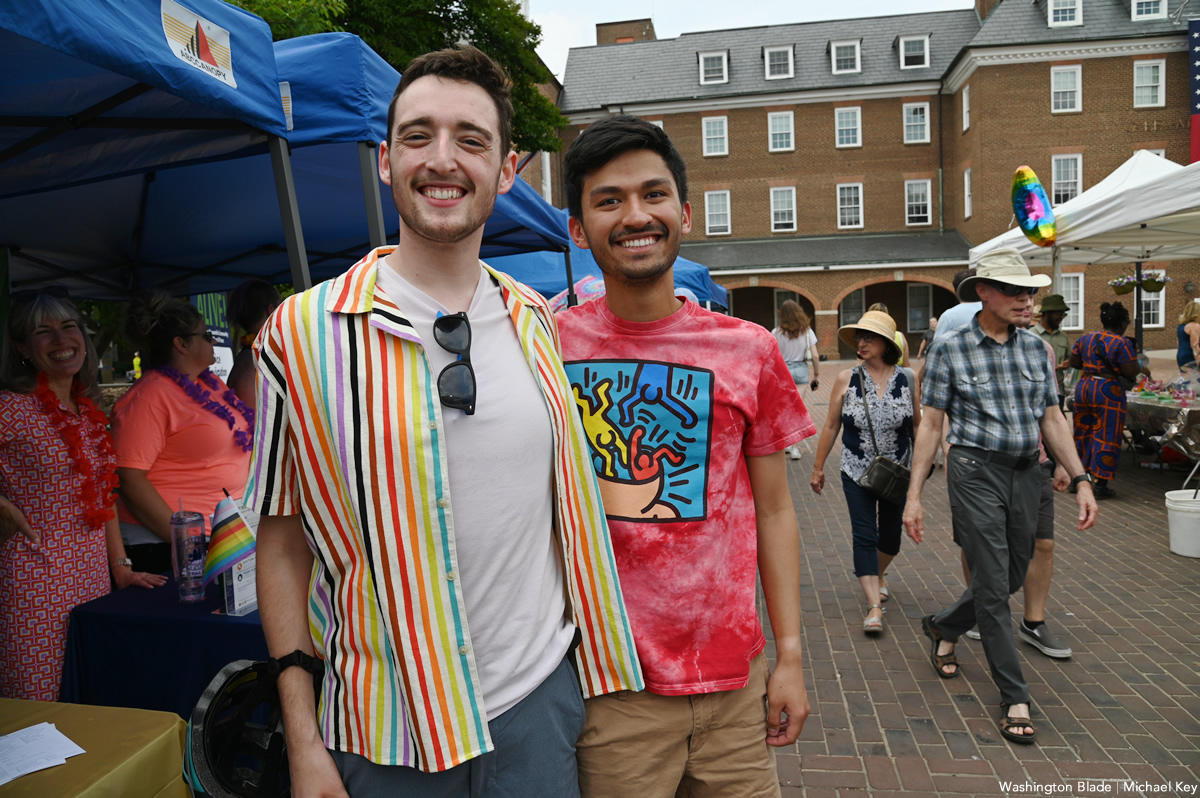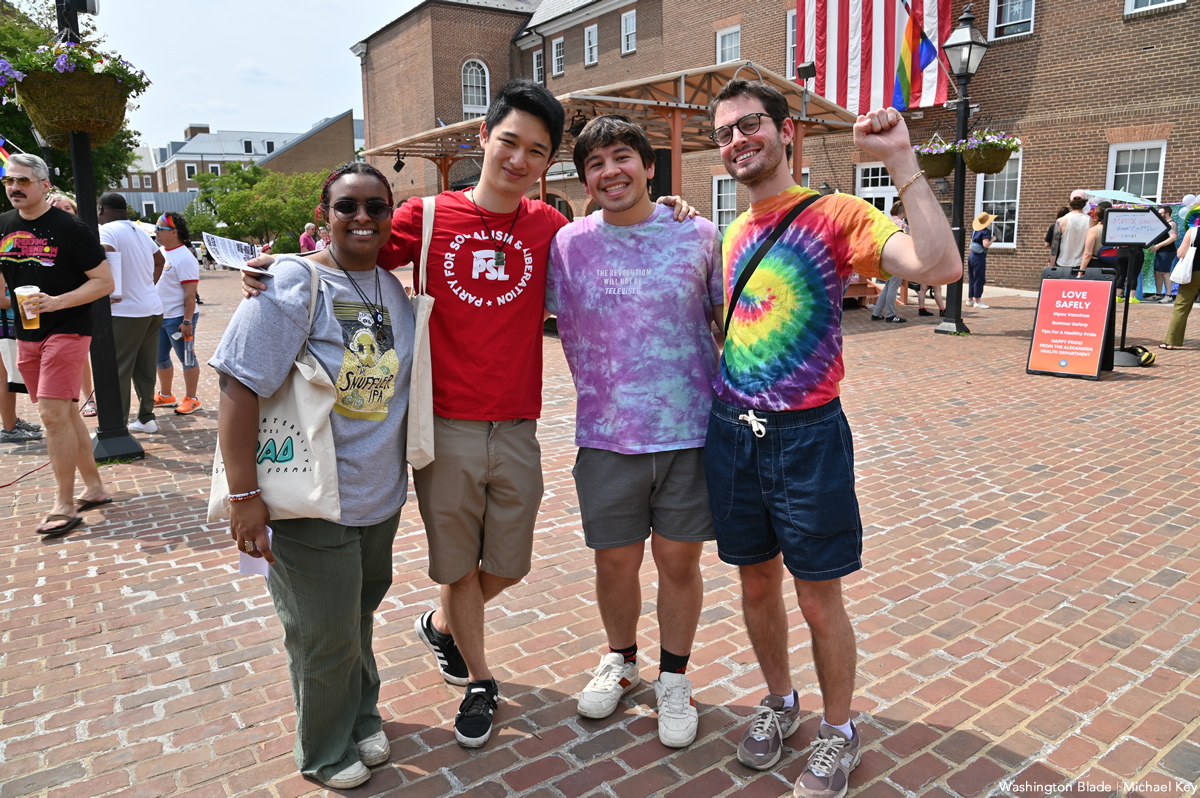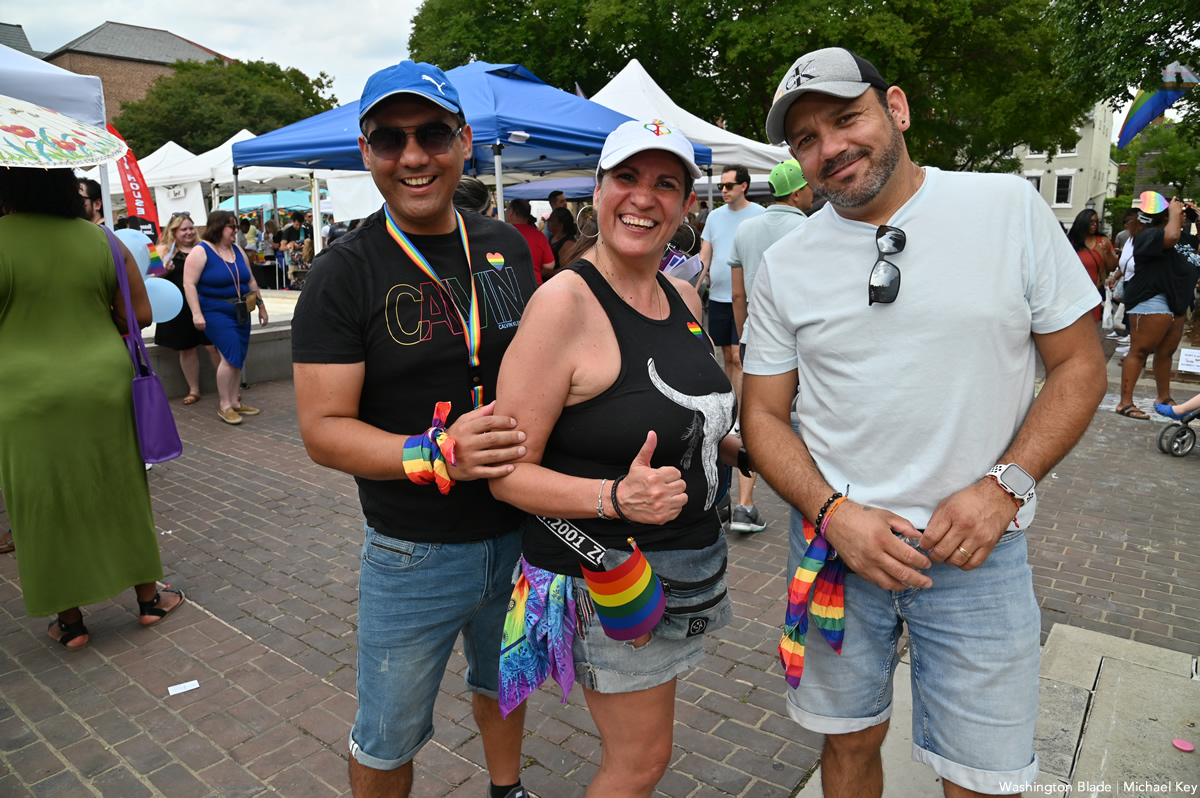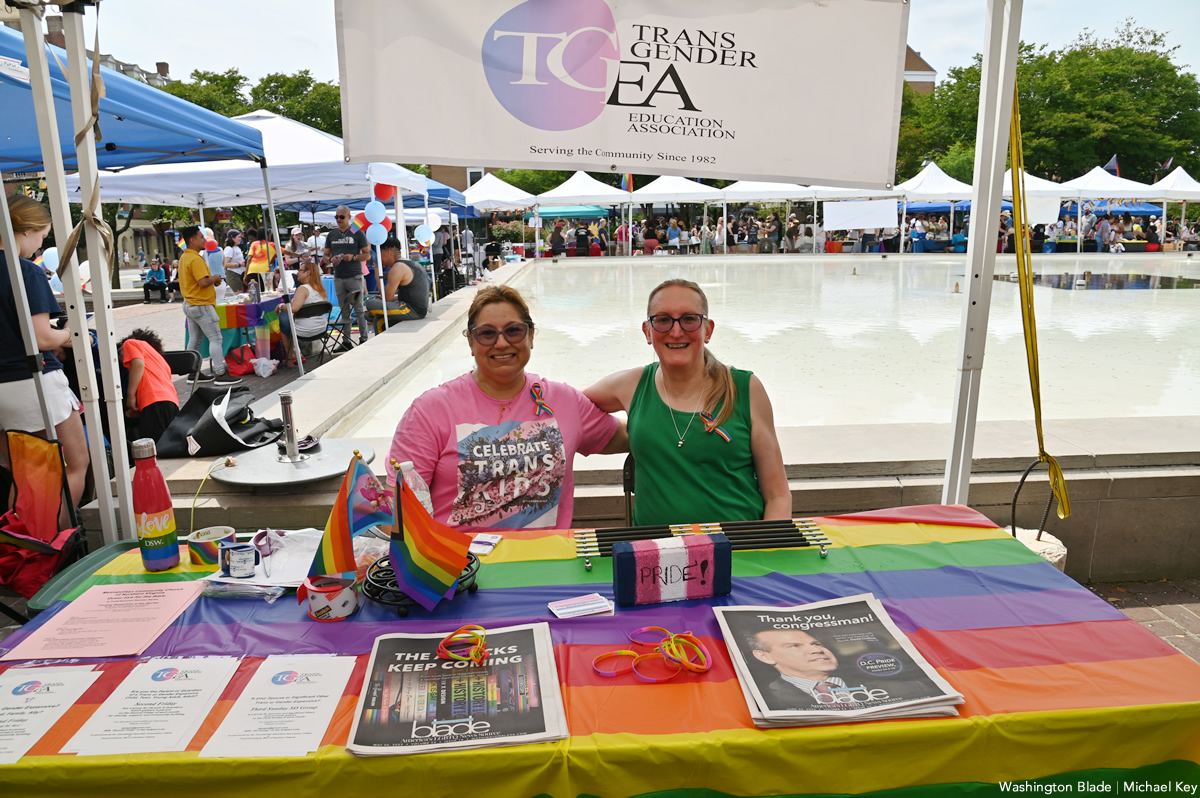 Covering Alexandria Pride for @WashBlade . #Pride #Pride2023 pic.twitter.com/bG0fJk24Lv

— Michael Patrick Key (@MichaelKeyWB) June 3, 2023