Obituary: Travis Rice, 27
Rice formerly worked as assistant manager of Cobalt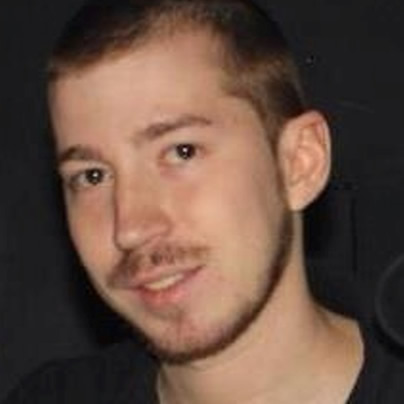 Travis A. Rice, who worked in gay bars in both Baltimore and D.C., died May 3 in Baltimore. He was 27. The cause of death was not immediately available.
He was born Feb. 24, 1986 in Chambersburg, Pa., attended Spring Grove High School and graduated from York County High School. He was a swimmer since the age of 6, and swam on the varsity team in high school. A licensed scuba diver, he dove in the Florida Keys and off the coast of Mexico. Rice loved animals, especially his canine companion, Abby.
Rice moved to Baltimore for a period of time then to D.C. where he became a bartender and assistant manager at Cobalt. He returned to Baltimore two years ago where he worked as a bartender and then as assistant general manager at Grand Central.
His Facebook page quickly turned into a memorial as hundreds of comments expressing love and photos were posted on the day of his death alone. Several video tributes to Rice were also posted.
"I never really got a chance to know Travis for the two years that he worked at Grand Central as my general manager assistant," said Don Davis, the owner of the club who now lives in Ft. Lauderdale.  "Every time that I did get to Baltimore, Travis was always a real gentleman. I know he will be greatly missed by his many friends and family."
Wendy Fox, owner of S.H.E. Productions, which produces events at Grand Central, was a close friend who worked with Rice. "Travis touched lives and hearts of so many people and will never be forgotten," she said.  "I am inspired to always treat people with respect, warmth and with open arms as he did daily. This is a tremendous loss for the Baltimore and D.C. community and we are heartbroken."
Rice is survived by his father, Wayne B. Rice and companion Carol Myers of McSherrystown, Pa.; his mother Rebecca E. (Wentz) Rice and companion Allen Huff of Codorus, Pa.; his brother Matthew J. Rice of Codorus, Pa.; half sister, Trisha Tribby; paternal grandfather Fred E. Wentz and paternal great grandfather Russell A. Wentz; and step siblings Brian and Kelly Myers. He is also survived by many aunts, cousins, including special cousins Annie and Levi.
A service to celebrate and remember Rice's life will be held 3 p.m., Tuesday, May 7 at the Kenworthy Funeral Home, Inc., 269 Fredrick St., Hanover, Pa., with Rev. Bonnie Wittier officiating. Burial will be in York Road Cemetery, Hanover, Pa. A viewing and time to share memories with the family will be held 1-3 p.m., May 7 at the funeral home. All of Rice's Baltimore and D.C. friends and families are invited.
Memories and condolences may be shared at kenworthyfh.com.
There will be a celebration of his life at Grand Central, 1001 N. Charles St. in Baltimore on May 9. Organizers are asking "everyone to come together to share all of the beautiful memories you have created and shared with him and each other. This will keep him alive in our hearts and is meant to provide positive support to our community, his friends and family during this difficult time."  This event will take place beginning at 7 p.m.
After sundown, there will be a candlelight memorial outside of Grand Central where people will be able to leave a favorite picture, light a candle, or leave a note in memory of Rice.
Memorial contributions in Rice's memory may be made to the York County SPCA, 3150 Susquehanna Trail, York, PA 17403.
Longtime D.C. AIDS activist William Arnold dies at 83
Northern Va. native helped secure funding for AIDS drugs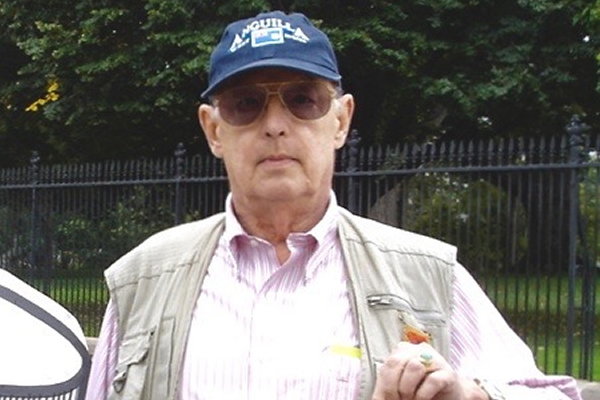 William "Bill" Arnold, a founder and leader of several advocacy groups beginning in the mid-1990s that helped secure federal and state funding for life saving drugs for people with HIV/AIDS, died at his D.C. home on Sept. 29 of complications associated with lung cancer, according to his friend and fellow activist Jim Driscoll. He was 83.

Driscoll and others who knew Arnold said he emerged as a committed AIDS activist shortly after moving from Westchester County, N.Y., where he operated a small business, to D.C. in the mid-1980s.

He was a founding director and served since 1996 as president and CEO of the Community Access National Network (CANN), which advocates for affordable healthcare services and support for people with HIV/AIDS and viral hepatitis.

Arnold was also the founder and since 1995 served as director of the National ADAP Working Group, which is credited with playing a lead role in persuading Congress to steadily increase funding for the joint federal-state AIDS Drug Assistance Program known as ADAP.

ADAP, which operates under the federal Ryan White CARE Act, has enabled low-income people who often did not have medical insurance to gain access to life-saving antiretroviral drugs that since the mid-1990s have saved the lives of countless numbers of people infected with HIV.

Arnold has also served as the board co-chair and longtime board member of the ADAP Advocacy Association, which advocates for sufficient funding and improved operation of the ADAP program, including improved access to the program for people living with HIV.

A native of Northern Virginia, Arnold grew up in a family that traveled extensively overseas to accompany his father who served as a U.S. Foreign Service officer. He received his high school diploma from the Deerfield Academy prep school in Deerfield, Mass. Arnold next received his bachelor's degree in China Area Studies from Yale University before attending the U.S. Army Artillery and Missile School from which he emerged as a commissioned second lieutenant in the Army, according to Arnold's LinkedIn page.

Driscoll, who worked with Arnold on AIDS related projects beginning in the middle 1990s, said Arnold played an important role leading the ADAP Working Group's efforts to persuade conservative members of Congress to increase funding for what they initially viewed as a liberal entitlement.

Describing Arnold as a "peace maker and a deal maker," Driscoll said Arnold, a lifelong Democrat, "neither demonized conservatives nor canonized progressives." Instead, according to Driscoll, Arnold "kept the focus on the needs of the patients and the value of the treatment for both the patients and for long term public healthcare costs."

Carl Schmid, founder and executive director of the HIV+Hepatitis Policy Institute, called Arnold an important figure for many years in the ongoing effort to secure support for people with HIV.

"Thousands of people living with HIV are staying healthy and alive today due to Bill Arnold's work over the years," Schmid said. "He was there at the beginning of the AIDS crisis and stayed active until his death fighting for access to antiretroviral medications and healthcare, particularly for the Ryan White HIV/AIDS Program," Schmid said. "We owe so much to Bill, and he will certainly be missed."
Brandon Macsata, an official with the ADAP Advocacy Association, said in a statement released by the group that Arnold "brought out the best in everyone who surrounded him, doing so with minimal effort because he embodied fairness and goodness."

Macsata added that Arnold's "ability to maintain a balanced perspective on even the most controversial, complex issues was a trait unique only to him. And Bill's institutional knowledge about the 44-year fight to end the HIV epidemic is unmatched, and his passing has left a giant hole in the hearts of the lives he personally touched."

In its statement, released on Oct. 1, the ADAP Advocacy Association said Arnold "left this Earth as gracefully as he lived his life on it for 83 years. Bill passed away peacefully in his home surrounded by Michael Pickering (his partner), Sally (his sister), Sue (his niece) and Leiden (his dog). It is truly a great loss for us and our community."

Pickering couldn't immediately be reached to obtain information about funeral or memorial service arrangements.
D.C. singer turned Broadway star Julia Nixon dies at 66
Beloved cabaret performer brought diverse communities together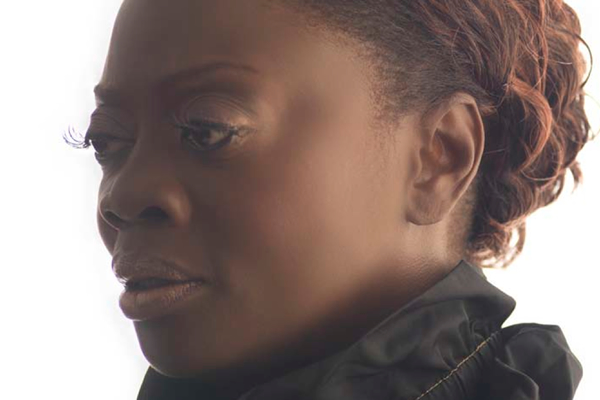 Julia Nixon, a singer, songwriter, and actress who got her start singing at D.C. bars and nightclubs in the 1970s before becoming an internationally recognized vocalist who played the lead role in the Broadway musical "Dreamgirls" in 1983, died Sept. 29 at a hospital in Raleigh, N.C. of complications associated with COVID-19, according to her longtime D.C. friend Craig Henson. She was 66.
 
Henson said that when New York choreographer-director Michael Bennett selected Nixon to replace "Dreamgirls"' original lead actress Jennifer Holliday, Nixon assured her loyal D.C. fans that she would return to D.C. after completing her run with "Dreamgirls."
 
Sure enough, Henson said, Nixon did return to perform at Mr. Henry's in Adams Morgan, where she got her start, as well as other D.C. nightspots, including Blues Alley in Georgetown and Mr. Henry's on Capitol Hill.
 
But during those years in the mid-1980s through the mid-1990s and beyond, Nixon also performed as the opening act in shows headlined by some of the nation's most famous singers and performers; including Stevie Wonder, Aretha Franklin and Tina Turner. She also accepted an invitation by the late comedian Richard Pryor to join him on a world tour as his opening act, which brought her to Tokyo, Paris, London, Russia and other international destinations.
 
Among the places she performed in the U.S. included New York's Lincoln Center, Radio City Music Hall, and Carnegie Hall. In D.C. she had also performed at the Kennedy Center and the White House and performed several times on the main stage at D.C.'s annual Capital Pride celebration on Pennsylvania Avenue near the U.S. Capitol before throngs of her loyal LGBTQ fans.
 
Henson said he and countless other fans of Nixon faithfully turned out to the D.C. nightspots, where Nixon performed when she returned to D.C. in the mid-80s and early 90s.
 
"Washington was still a somewhat racially divided city back then and it was Julia who brought together both black and white, gay and straight at Mr. Henry's throughout the 80s and early 90s and where Julia won over her life-long devoted fans," Henson told the Washington Blade.
 
He said she did this while appearing weekly at the Mr. Henry's in Adams Morgan before sold-out shows, which included two back-to-back shows each weekend evening.
 
"Her racially and sexually diverse audiences came from communities all over D.C., with the mayor and a City Council member in attendance, always ending in a thunderous standing ovation demanding an encore—and sometimes going two or three more," Henson said.
 
In a June 2006 interview with the Washington Post, Nixon told of her decision to put her performing career on hold around 1995 to raise her then-8-year-old son in her home state of North Carolina. Henson said this took place at the time Nixon and her husband separated and later divorced.
 
"Julia retreated to her home base of Raleigh to raise her son near family," Henson said. He said that around the early 2000s, her son Nicholas, who goes by the name Nikko, who was around 18 at that time, secretly contacted Dr. Phil McGraw, the popular TV psychologist whose "Dr. Phil" shows highlighted the lives of people in all walks of life.
 
Henson said Nikko urged "Dr. Phil" to consider doing a show about his mother and her talented career that was at the time on hold, and he agreed to do so. In early 2002 "Dr. Phil" had both Nixon and her son on an episode called, "How Do I Get My Career Back."
 
"Following 'Dr. Phil', Julia had a comeback show recorded live at the Birchmere Music Hall in Alexandria to a sellout crowd of 500, ending with encore after encore," Hanson said. "Her magic was back, and in the city where she launched her storied career."
 
According to Henson, a short time later Black Entertainment Television arranged for Nixon to perform in a series of overseas concerts "representing American jazz music, winning over Russians, Europeans and South Americans with her amazing classically trained five octave voice."
 
He was referring to Nixon's studies in voice at the North Carolina School of the Arts, where she learned to sing opera. Henson also points out that Nixon's father was a gospel singer at the family's church in North Carolina, providing her with a strong background in yet another genre of music.
 
In 2006, Nixon won a Helen Hayes Award for her leading role as the character Caroline Thibodeaux in the Broadway musical "Caroline, or Change."
 
Henson said recordings, including CDs, were made of some of Nixon's popular songs, including a 1985 dance record "Breakin' Down," which became a hit in the U.K.; and a 2007 album called "Keeping on Track."
 
A promotional announcement of Nixon's return appearance at Mr. Henry's on Capitol Hill for a Jan. 17, 2016, performance with her longtime piano accompanist Dave Ylvisaker and her son Nikki, who also accompanied her as a drummer, appeared to capture the sentiment of Nixon's longtime fans as well as those who reviewed her performances.
 
"Upon first hearing Julia Nixon, you notice people sit up a little taller and smiles begin showing up all over the room," the promotional announcement says. "Julia Nixon's classically trained voice is as enchanting with a 120-piece orchestra, a jazz trio or singing on a stool unplugged in the crook of a grand piano. You can't help falling in love with this singer."
 
Nixon's last performance in the D.C. area took place July 3 of this year at the Birchmere. Henson said she had plans to return once again to perform at Mr. Henry's on Capitol Hill this fall.
 
"As fate would have it, or perhaps even Providence, her beginnings were with Mr. Henry's as was her end—amongst those who loved her most," Henson wrote in a statement to the Blade. "Julia was due to start back at Mr. Henry's when COVID took her life," he wrote.
 
"She once told me: 'God gave me a voice to sing, and I'm going to use it until the day I die.' Julia indeed fulfilled God's intentions," Henson wrote. "She will forever live in our hearts and souls. Thank you, Dear Julia, for the music, the love, the joy."
 
Nixon is survived by her former husband, Chuck Nixon of Hyattsville Md.; her son Nicholas 'Nikko' Nixon of Raleigh, N.C.; and six siblings: James E. McGirt of Florence, S.C.; E. Albertina McGirt of Greensboro, N.C.; John E. McGirt of Rowland, N.C.; Gregory A. McGirt of Issaguah, Wash.; Cynthia O. McGirt of Raleigh, N.C.; and Lee E. McGirt also of Raleigh.
 
She is predeceased by her parents, John Neally McGirt and Julia Smith McGirt.
 
Information about funeral or memorial services have not been publicly announced by the family.
Remembering deaf lesbian pioneer Barbara Kannapell
'A fierce leader decades ahead of her time'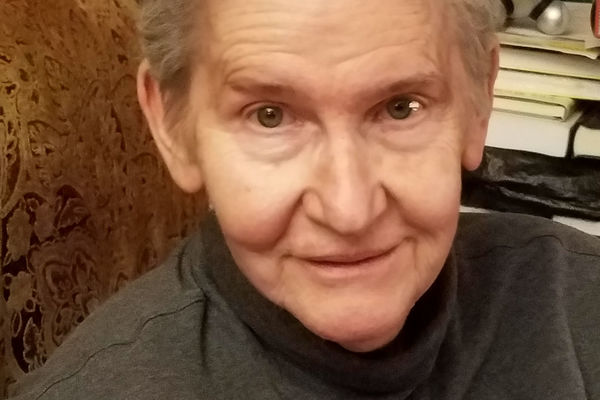 Even as a child Barbara Kannapell, who was deaf, experienced audism — overt and subtle discrimination against deaf people.
Born in 1937, she was nurtured by her parents and other members of her family who were deaf. They taught her American Sign Language, her native language.
Yet, "my experiences with audism started at age 4," Kannapell wrote in a 2011 open letter to the Alexander Graham Bell Association for the Deaf and Hard of Hearing.
A principal at a school for deaf children tried "to make me say 'United States,'" Kannapell said in the open letter.
"I struggled to say it right but I couldn't," Kannapell added, "She was so frustrated with me that she slapped my face."
Kannapell, an internationally renowned linguist, educator and lifelong advocate for the rights of deaf people, died at 83 in a Washington hospital on Aug. 11.
Mary Eileen Paul, her spouse of 50 years, said the cause was complications from hip surgery.
Kannapell, known as "Kanny" to her many friends, championed American Sign Language (ASL), deaf culture and deaf identity.
Kannapell worked tirelessly to challenge the misperceptions of audism. The prejudices of audism include: the belief that ASL isn't a language (just as English is a language); that deaf people should strive to "overcome" being deaf – and that deaf people achieve success "in spite of" their deafness.
Kannapell received a bachelor's degree in deaf education from Gallaudet University in 1961, a master's degree in educational technology from Catholic University in 1970 and a Ph.D. in sociolinguistics from Georgetown University in 1985.
She believed in social justice causes – from the Black civil rights movement to the LGBTQ rights movement.
Paul, who is hearing, met Kannapell at the Washington, D.C. gay bar Pier 9. She told the Blade this story in a telephone interview:
Kannapell and Paul, both white, with Ann Wilson, a Black mother of a deaf child, founded the Washington, D.C. group Deafpride. The now defunct group advocated for the rights of deaf people of all races.
"We brought hearing parents together with deaf adults," Paul said, "so they could meet and learn from deaf people."
At one meeting, Paul recalled, a deaf man spoke.
"His parents didn't know ASL. They didn't know what to do," she said, "because they couldn't communicate with him."
"One day, as a child, he was outside. His dog was roaming freely," Paul said, "but he was tied to a tree. Because his parents didn't know what else to do with him."
Kannapell worked with Gallaudet for four decades, beginning as a research assistant in 1962. From 1987 to 2003, she was an adjunct professor there. She taught at the Community College of Baltimore County as an adjunct professor, and later, as an associate professor, from 1987 until she retired in 2014.
Kannapell advocated for deaf people who struggled with addiction. A member of Alcoholics Anonymous, she had been sober for 50 years at the time of her death.
Often, the words "innovator" or "iconic" are overused, but Kannapell truly was a pioneer.
She "was years, if not decades, ahead of her time in every way," Gallaudet University President Roberta J. Cordano said in a statement to the Washington Post.
"She was a fierce leader," she added, "who saw and valued the essence of our community and who sought to ensure that it is inclusive of everyone."
Cordano said Kannapell was "a strong advocate to the LGBTQIA+ Deaf community."
"Kanny" was out at a time when it was unpopular to be so and lived her life authentically, Drago Renteria, executive director of the Deaf Queer Resource Center, emailed the Blade.
"She was one of our Deaf Lesbian pioneers and role models," he said.
Kannapell and Paul were married in 2013 when same-sex marriage was legalized.
Jennifer Furlano, who is deaf and nonbinary, remembers the commitment ceremony Kannapell and Paul had in 1996.
"It was amazing," Furlano said in a telephone interview with the Blade conducted with an interpreter, "My ex-partner officiated the ceremony. I was an usher. It was small – intimate."
Furlano still recalls the moment in the ceremony when the couple kissed. Then, it was still often, difficult for LGBTQ people to be themselves, Furlano said.
"So they only kissed on the cheek," Furlano added.
Kannapell loved dogs and football, Furlano said, adding, "you didn't dare interrupt her during a game."
R.I.P., Kanny! Thank you for your life and work!