Calendar through May 16
Miss Black National Plus Pageant, GI Film Festival, Camelot Requiem, and so much more this week!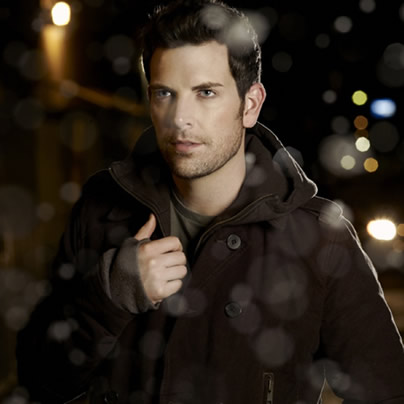 Friday, May 10
Black National Pageantry System presents "The Miss Black National Plus Pageant: A Night of Fantasy" honoring Tanisha Cassadine tonight at 9 p.m. at Remingtons (639 Pennsylvania Ave., SE). Tickets are $20. For more information, visit remingtonsdc.com.
The GI Film Festival continues tonight with a screening of the short documentary "Do Tell" at 10 p.m. The film follows gay American military members stationed in an outpost in Japan pre- and post-"Don't Ask, Don't Tell." Tickets to this event are $30. Attendees can buy passes for $50-$350. The festival is the only one to celebrate and commemorate the military through the medium of film. Visit gifilmfestival.com.
GI Film Festival:

The Figaro Project presents "Camelot Requiem" tonight and Saturday at 7:30 p.m. at the First & Franklin Street Presbyterian Church (210 West Madison St., Baltimore). The opera takes place in two hospital waiting rooms by members of John F. Kennedy's family and staff for 14 hours after his death. Admission is $15. For more information, visit thefigaroproject.com.
Camelot Requiem:

Unity of Fairfax (2854 Hunter Mill Road, Oakton, Va.) holds its fourth annual "Who is My Neighbor" benefit concert called "Breaking the Silence: Finding Your Voice" tonight at 7:30 p.m. The show's goal is to raise awareness around issues of abuse, bullying and mental illness with music, video, poetry and prose. Proceeds will benefit two non-profit organizations: the Women's Center's "Let's Talk," which aims to improve the psychological and financial well being of men, women and families in Northern Virginia, and KIVA, which helps alleviate poverty around the world through microfinance lending. Unity of Fairfax is a positive progressive Christian church. Admission is $15. For details, visit unityoffairfax.org.
Special Agent Galactica returns with her happy hour show this evening at 6 p.m. at the Black Fox Lounge (1732 Connecticut Ave., NW). This week she welcomes Shakespearean and classical actor Jefferson Farber. The show includes live jazz, blue cabaret, standards and comedy. There is no cover charge. For more information, visit pinkhairedone.com.
Saturday, May 11
Mayor Vincent Gray hosts his first LGBT Youth Hall Meeting today at noon at the Eastern Market's North Hall (225 7th St., SE). Visit dc.gov for more information.
The Bethesda Fine Arts Festival returns to downtown Bethesda's Woodmont Triangle along Norfolk, Auburn, Del Ray and Cordell Avenues starting today at 10 a.m. and ends Sunday at 5 p.m. Artists from around the country and Canada will showcase their original works, including painting, drawing, photography, furniture, jewelry, mixed media, wood and ceramics. For more information, visit Bethesda.org.
Freddie's Beach Bar (555 South 23rd St., Crystal City, Va.) hosts the 2013 Mr. Freddie's contest tonight at 8 p.m. The night includes over $400 in cash and prizes. Categories in which contestants participate are presentation, Q&A, beach attire and talent. Visit freddiesbeachbar.com for more information.
Burgundy Crescent, a gay volunteer organization, volunteers today for the Casey Trees as part of its Community Tree Planting Program at Oxon Run Park (3787 Wheeler Rd., SE) starting at 9 a.m. Volunteers will be planting 63 shade trees. For more information, visit burgundycrescent.org.
Sunday, May 12
Brian Stokes Mitchell joins the Choral Arts Chorus in the show "Broadway's Show-Stoppers," at the Kennedy Center (2700 F Street, NW) today, Mother's Day, at 5 p.m. Mitchell is an award-winning Broadway, television and film star baritone who is known to "Frasier" fans as the upstairs neighbor Cam Winston and as Rachel Berry's gay dad on "Glee." The show will include his signature "The Impossible Dream" from "Man of La Mancha," as well as other Gershwin tunes and songs from "South Pacific," "Kiss Me Kate," "Camelot" and "Porgy and Bess." Tickets are $29-$85. For more information, visit kennedy-center.org.
Brian Stokes Mitchell:

Lambda Sci-Fi has its monthly LGBT science fiction, fantasy and horror meeting at 1425 S St., NW. Attendees are asked to bring a non-alcoholic drink or snack to share. Visit lambdascifi.org for more information.
Burgundy Crescent volunteers at the D.C. Central Kitchen (425 2nd St., NW) this morning from 9 a.m.-noon. Volunteers will prepare food along the D.C. Central Kitchen checks to help find hunger. For more information, visit burgundycrescent.org.
Monday, May 13
"The Voice" finalist Chris Mann comes to Rams Head On Stage (33 West St., Annapolis) tonight at 8 p.m. and on Tuesday will play the Birchmere (3701 Mt. Vernon Ave., Alexandria, Va.) at 7:30 p.m. Mann's music is a blend of classically trained material with contemporary. For more information, visit chrismannmusic.com.
The D.C. Center (1318 U St., NW) holds coffee drop-in for the senior LGBT community today from 10 a.m.-noon. The Center will provide complimentary coffee and a community to chat with. For more information, visit thedccenter.org.
Bears do Yoga takes place this evening 6:30 p.m. as part of a series at the Green Lantern (1335 Green Court, NW). This is part of a basic yoga series that takes place every Monday and is open to people of varying body types and experience. There is no charge. For more information, visit thedccenter.org.
Tuesday, May 14
The D.C. chapter of the National Gay and Lesbian Journalists Association (NLGJA) with the National Press Club presents a panel discussion tonight from 6-8 p.m. called "The Endangered Ombudsman" at the Press Club (529 14th Street, NW). It's billed as a "lively discussion on why the press is changing how they monitor themselves and why the public may no longer have direct access to someone who is able to register complaints and bring up issues without restraint about what and how news is reported." Several distinguished local journalists will be on the panel including Patrick Pexton, the last Washington Post ombudsman.
Green Lantern (1335 Green Court, N.W.) hosts its Safer Sex Kit-packing program tonight from 7-10:30. The packing program is looking for more volunteers to help produce the kits because they say they are barely keeping up with demand. Admission is free and volunteers can just show up. For more information, visit thedccenter.org.
Wednesday, May 15
The Tom Davoren Social Bridge Club meets tonight at the Dignity Center (721 8th St., SE) at 7:30 p.m. for social bridge. Newcomers are welcome and no reservations are needed. For more information or if you need a partner, visit lambdabridge.com.
Maryland Corporate Council presents "Keeping the Balance: Methods of Creating Balance at Home and in Business" tonight from 6-8 p.m. at the Ritz-Carlton Residences (801 Key Highway) at the Inner Harbor in Baltimore. Cocktails and hors d'oeuvres will be served as Kimberly Eastburn, creator of the Interior Design Shrink blog, will share tips on transforming your life by recalibrating your home. She advises clients to "awaken" by first clearing out the unnecessary possessions that keep them tied to the past and reduce their energy blocking new opportunities from coming their way.
Thursday, May 16
Team D.C. hosts "Holy Spirits" LGBT Catholic and Christian Happy Hour at Nellie's Sports Bar (900 U St., NW) tonight at 6 p.m. For more information, visit teamdcsports.com.
Drag legend Ella Fitzgerald returns to the stage for Capital Pride festival
Donnell Robinson on 40 years as a performer and the current political backlash against drag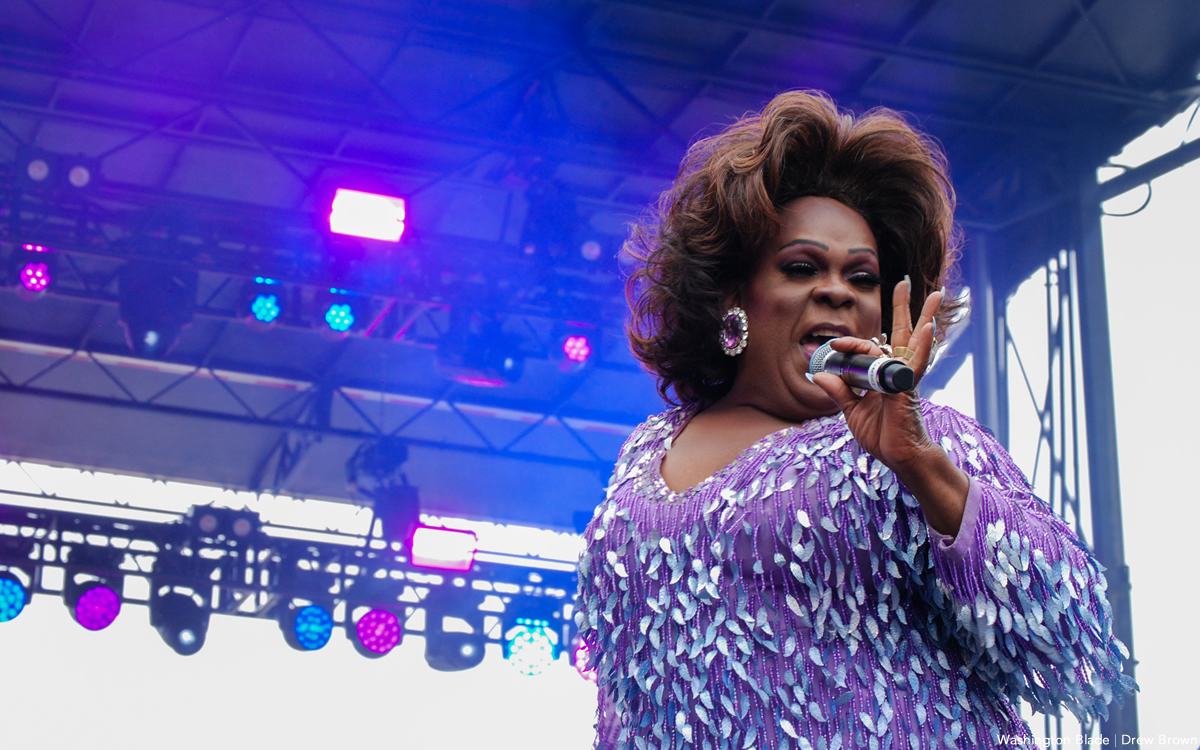 Donnell Robinson, who has dazzled audiences in the nation's capital as the drag personality of Ella Fitzgerald for at least 40 years, has the date of Saturday, March 21, 2020, embedded in his mind.
That was the last time he performed in drag. It was at the popular Southeast D.C. nightclub Ziegfeld's-Secrets, where Robinson performed as Ella Fitzgerald for nearly 40 years, before it, along with all city nightclubs, bars, and other "nonessential" businesses were ordered temporarily closed by Mayor Muriel Bowser in response to the COVID pandemic.
"That was the last show I did," Robinson told the Blade in an interview at his apartment in Arlington, Va.
A short time later, around May of 2020, Robinson and all the Ziegfeld's-Secrets employees and performers learned that the owner of the club's building at 1824 Half Street, S.W., announced plans to demolish it to build an upscale condo building several years sooner than expected. That meant the club would not reopen when the COVID restrictions were lifted.
"So, what I recall is in May, it was the first week in May, Steven [Delurba, the Ziegfeld's-Secrets general manager and part owner] called me and said, 'Honey, do you have anything in the dressing room? Come and get it. The landlord called and said we must be out by the 15th.'"
Robinson said he has fond memories of meeting up with other drag performers, one of the longtime bartenders and other employees who came to retrieve their belongings in the dressing room and other storage spaces in the converted warehouse building that had served as home to Ziegfeld's-Secrets since 2009.
And it meant at least the temporary end to a 40-year run in which Robinson (aka Ella Fitzgerald) served as emcee and lead drag performer at the Ziegfeld's-Secrets nightclub, which began in the club's previous location a few blocks away.
Robinson began performing as Ella Fitzgerald at The Other Side nightclub in 1980, which later changed its name to Ziegfeld's-Secrets, at its previous location on the unit block of O Street, S.E., before it was displaced in 2006 by construction of the Washington Nationals baseball stadium.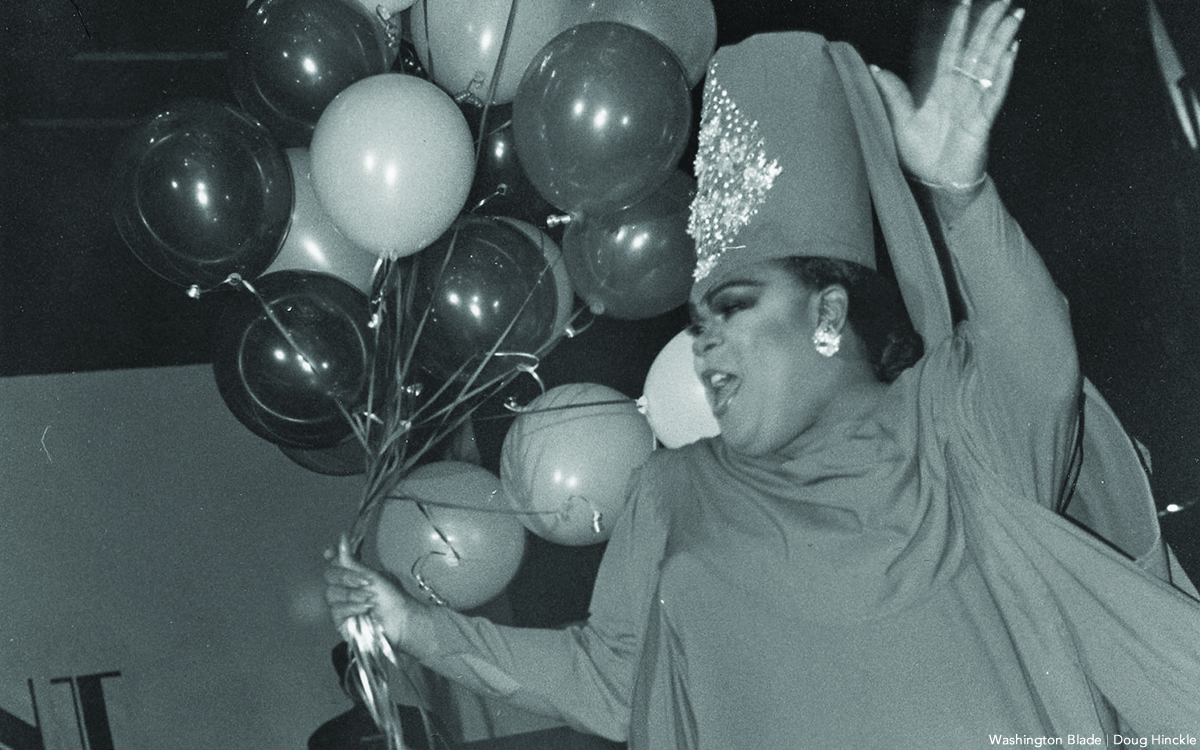 The club did not reopen until 2009, when its owners Allen Carroll and Chris Jensen, were able to obtain a lease for the 1824 Half Street building, which Carroll and Jensen renovated before reopening the club there.
All of that has become the backdrop to Robinson's excitement over returning to the stage as Ella Fitzgerald at D.C.'s Capital Pride festival on June 11, which will take place on Pennsylvania Avenue with the U.S. Capitol as a dramatic backdrop two blocks behind the stage.
While he's hopeful that all will go well with his upcoming performance at the Pride festival, Robinson says he is aware of the recent far-right political backlash against drag shows in states across the country.
In addition to proposed laws placing restrictions on drag shows, protests targeting drag shows, including some attempting to disrupt the shows, have also occurred in cities and states, including earlier this year in nearby Silver Spring, Md., and at a drag brunch hosted by a restaurant near the U.S. Marine Barracks on Capitol Hill in D.C.
"I have read about some of that," Robinson told the Blade. "I haven't been in the drag scene in three years. But I see and know what's going on," he said. "And my fellow drag performers who are older in my generation, I know they may be at risk. And I know I am to a degree," he continued.
"And it's a shame that we have to fear that we can't present our art, our art form of drag and hope that nothing is going to happen to me today," he said. "Why should we have to even have that thought going through our mind while we're going through our makeup and getting ready?"
Speaking with the Blade at his apartment, Robinson added, "I'm planning to walk out of here in full drag to go to Pride. And there's going to be part of me in the back of my mind that I've got to watch my back because there may be some idiot out there that doesn't want to see an old man dress up in sequins and beads."
"I just don't understand why people think that drag is going to go away," Robinson said. "It's not. It's more popular now than it ever was because of RuPaul and the drag brunches and the shows that are continuing to go on."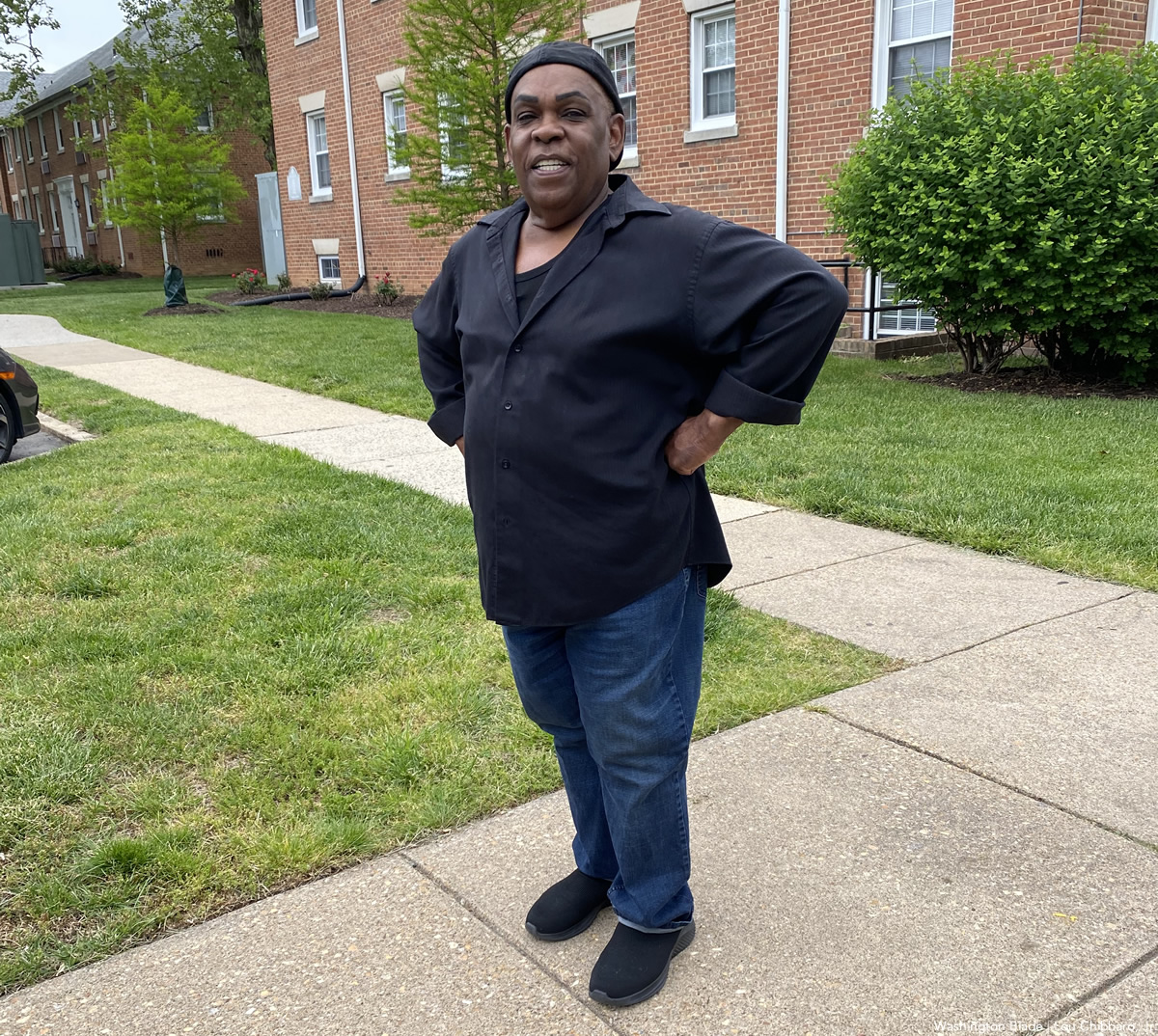 Robinson, 68, says he was born in Warrenton, Va., and grew up on a farm just outside Warrenton and raised by his grandparents. His first attempt at drag took place while in the 8th grade when he entered a school talent show portraying TV personality Flip Wilson's drag character Geraldine Jones.
"All of my girlfriends, they helped get it together," Robinson recalls. "I borrowed the wig from the school librarian," he said, adding he bought a red dress and borrowed a pocketbook from someone. "And I won the contest."
He didn't do drag again until his senior year in high school, Robinson said, when he "pulled out Geraldine again" in a dramatic arts class. "I got an 'A' in dramatic arts," he told the Blade, before graduating from Fauquier High School in June of 1974.
"Then I waited a year or so, and then I came out to do drag in 1975 in the fall," he said. That began when a friend introduced him to the then gay nightclub Pier 9, located in the building that later became Ziegfeld's-Secrets, where drag shows were held.
Robinson said he was impressed by the beauty of the drag performers while attending Pier 9 drag shows. "I'm like, oh, so I can do that too," he said. And that's exactly what he did. In October of that year, he entered a Halloween costume contest at the Pier, once again as the Geraldine Jones drag character, and won the contest in the comedy category.
From there, Robinson says, through people he met at the Pier he learned of the then D.C. gay bar Plus One on Capitol Hill, which also hosted drag shows. After auditioning and being approved as a drag performer at Plus One, the owner of the club, Bill Oats, assigned him the drag name Fanny Brice.
It was at the Plus One about a year later when Robinson met Mother Mame Dennis, the drag performer and lead organizer of the Academy of Washington, a local drag social club that organized drag events, including the Gay Miss Universe drag competition. The next day, an Academy of Washington member who performed at Plus One brought Robinson to an academy event.
It was there that Mame Dennis approached him and raised the issue of Robinson's drag name. "She said, 'Oh my dear, if you want to be in this group you need to change your name immediately,'" Robinson quoted Dennis as saying. "And I was like, yes ma'am. She said you need to be either Nell Carter or Ella Fitzgerald," Robinson recounted.
"I was being a smart ass. I said, 'I'll take Ella Fitzgerald for $2.' She said, 'Oh, you're funny.' And she named me Ella Fitzgerald," Robinson remembers. "And I was her first African-American daughter in the group."
Through the Academy of Washington and others he met through the drag scene at Plus One and other D.C. gay bars, Robinson quickly learned what he calls the art form of drag and developed a following among those patronizing drag shows in D.C. It was through the academy that Robinson also met the owners of the then Other Side nightclub, Chris Jensen and Allen Carroll, who invited Robinson to begin performing at their club.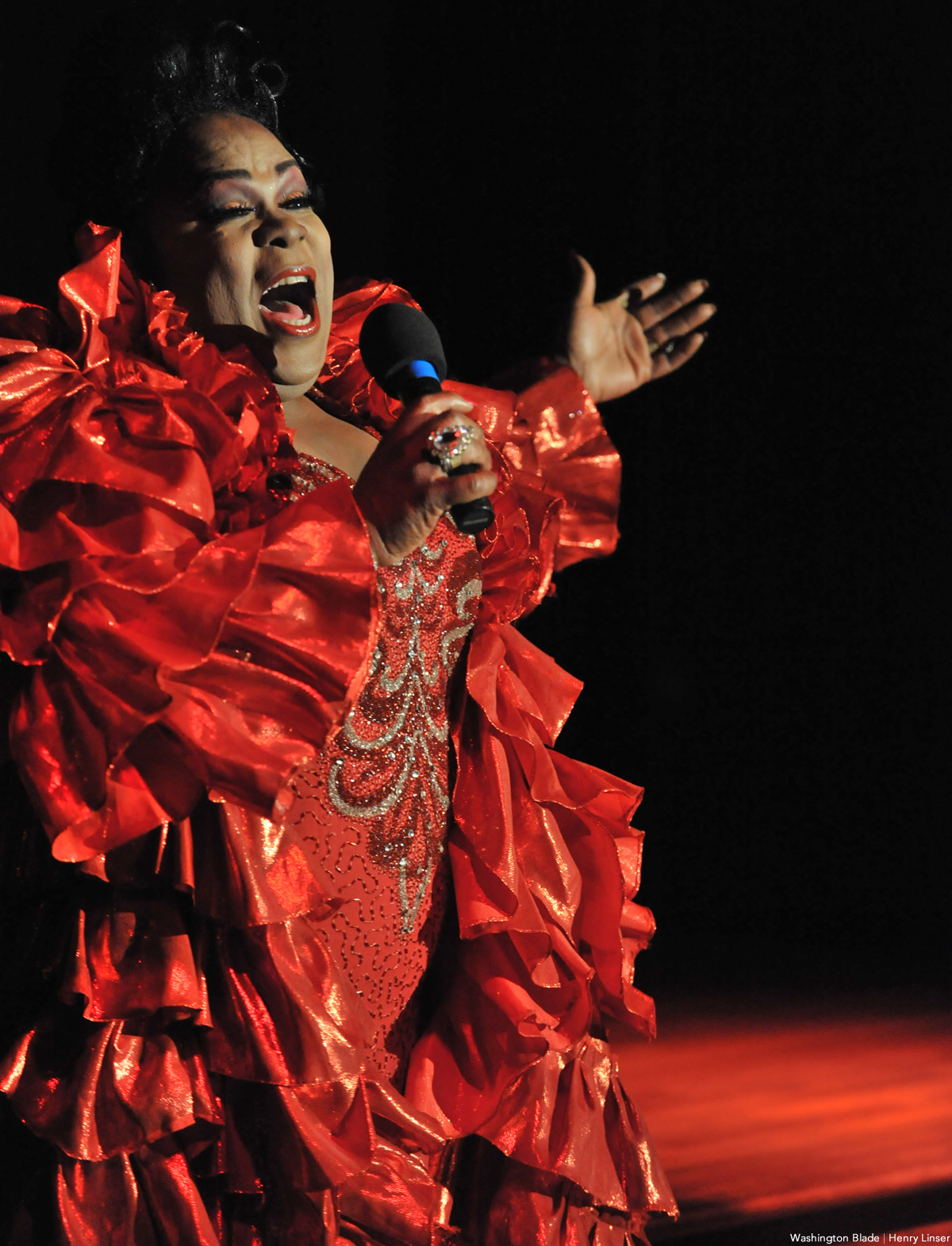 "There were five of us and we did the show on a Sunday night for 500 women," Robinson says. "Because, remember, between Washington Square, the earlier name, and the Other Side, it was all women. There were no men allowed until around 1986," he told the Blade. "So, every Sunday night we were doing drag shows for 500 women, from '80 until '85 or '86."
Around the time he began performing as Ella Fitzgerald, Robinson also began his other career as a hairstylist, which he says he continues at this time and will celebrate his 40th anniversary as a hairstylist in November of this year.
For much of that time, Robinson has been one of the sought-after stylists at the VSL Hair Salon at 1607 Connecticut Ave., N.W., in the Dupont Circle neighborhood. The salon recently came under new ownership and now operates under the name of Color Lab Salon at the same address.
As Robinson's reputation as a drag performer became widely known, many of his salon clients referred to him as Ella and were regular patrons of the Ziegfeld's-Secrets drag show.
By the time Jensen and Carroll renamed the Other Side as Ziegfeld's-Secrets and through the time it relocated in the building on Half Street, S.W. and until its closing in 2020, Robinson took on the role as the emcee of the club's Ladies of Illusion drag shows as well as that of one of the city's most sought after drag performers, according to people who attended his shows.
In an Aug. 2, 2001, lengthy feature article, the Washington Post referred to Robinson and his Ella Fitzgerald character as the "doyenne of Washington drag queens." The Post article recounted what those who have attended Robinson's shows already knew – that he also took on the role of a stand-up comedian engaging audience members in on-the-spot banter, often inviting audience members to come on stage to chat with Ella.
"Is that your husband?" the Post article quoted Robinson asking a female audience member at one of the Ziegfeld's-Secrets drag shows. When the woman replied that the person was her boyfriend, Ella said with an incredulous facial expression, "That little queen?" according to the Post article. The audience roared in laughter.
Robinson says among the highlights of his career as a drag performer have been the recognition he has received from his peers in the drag community, including from the Academy of Washington and its leader Mame Dennis.
"Once I changed my name to Ella Fitzgerald, Mame said, 'My dear, one day you will be Miss Universe.' And 10 years later, Mame crowned me Miss Gay Universe. I was the first African-American Miss Universe in 1986," Robinson recounted.
He said the prospect of resuming his drag performances to the degree he did before Ziegfeld's-Secrets closed was uncertain, in part, because he is dealing with a bout of sciatica that makes it difficult for him to walk and move about quickly.
"You might see me come out with a cane at the Pride show," he said with a laugh.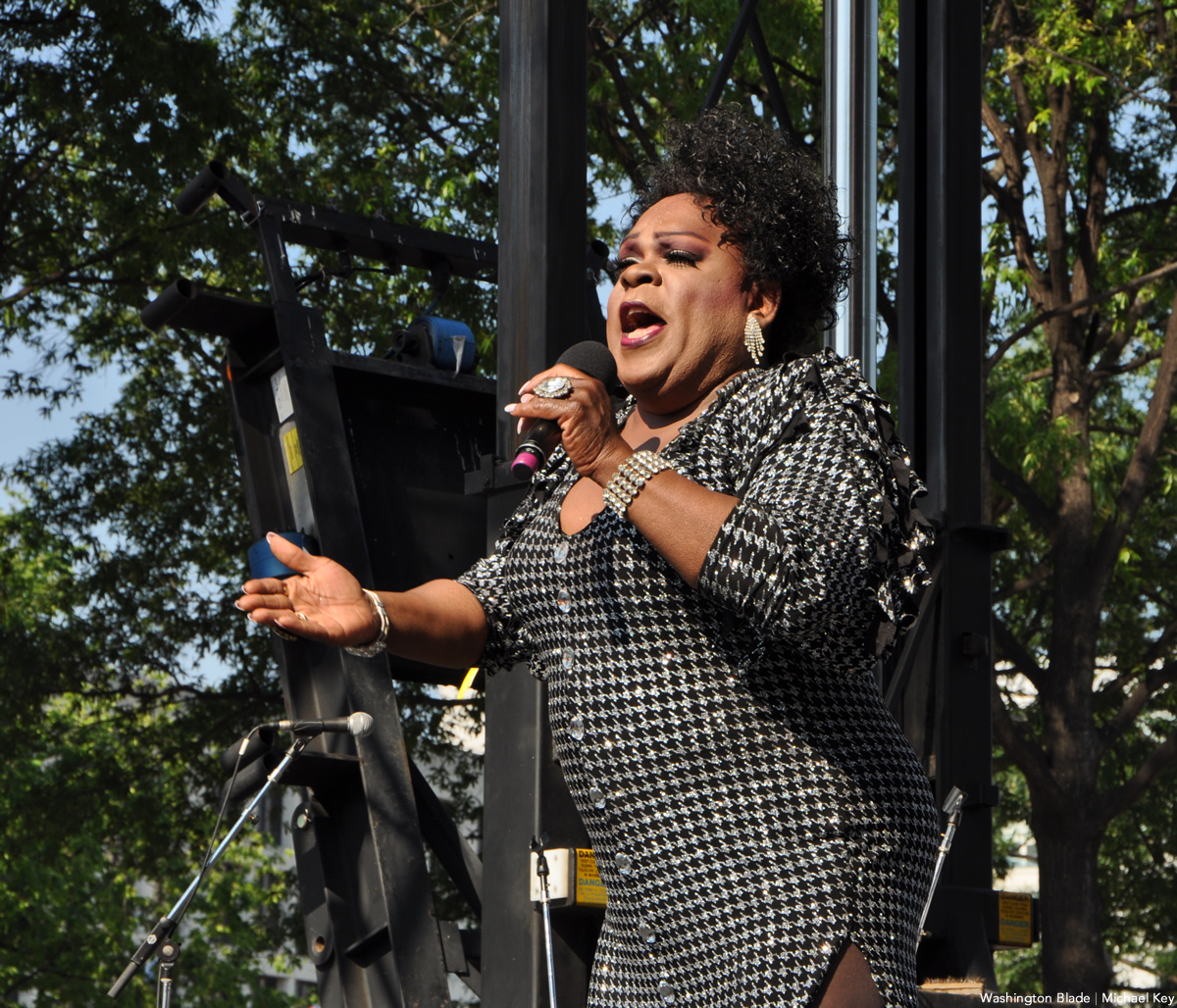 15 LGBTQ events today
Capital Pride Rooftop Pool Party tonight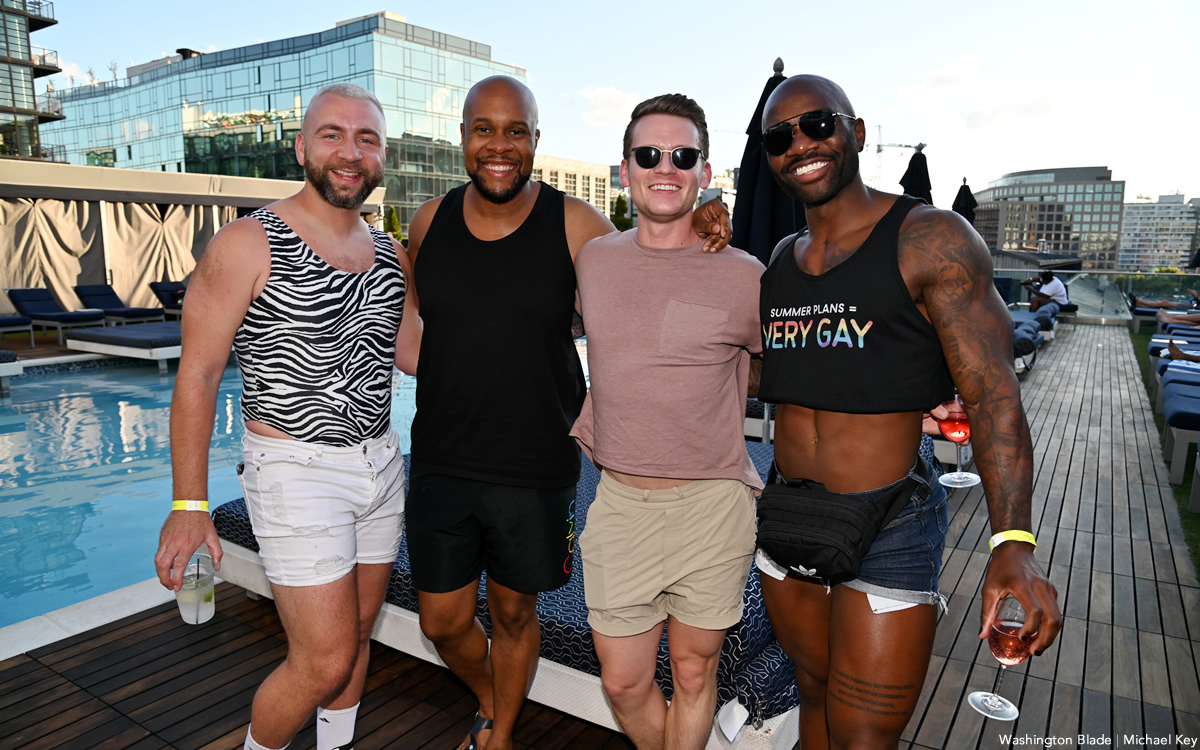 Below are our picks for some of the most fun and creative things to do today (Thursday, June 8) in the DMV that are of special interest to the LGBTQ community.
---
LGBTQ+ Military Pride Mixer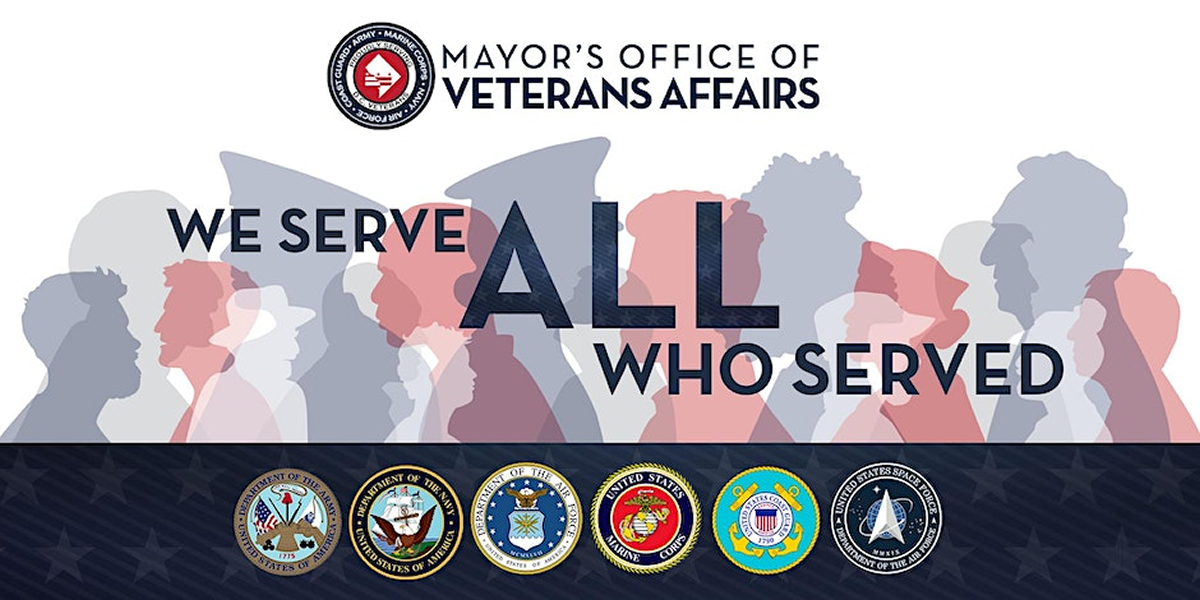 Thursday, June 8
4-6 p.m.
As You Are
500 8th Street, S.E.
Free
Eventbrite
The D.C. Mayor's Office of Veterans Affairs host the "LGBTQ+ Military Pride Mixer" at As You Are this afternoon at 4 p.m.
---
Lavender Evolutions: Femz & Themz bipoc Happy Hour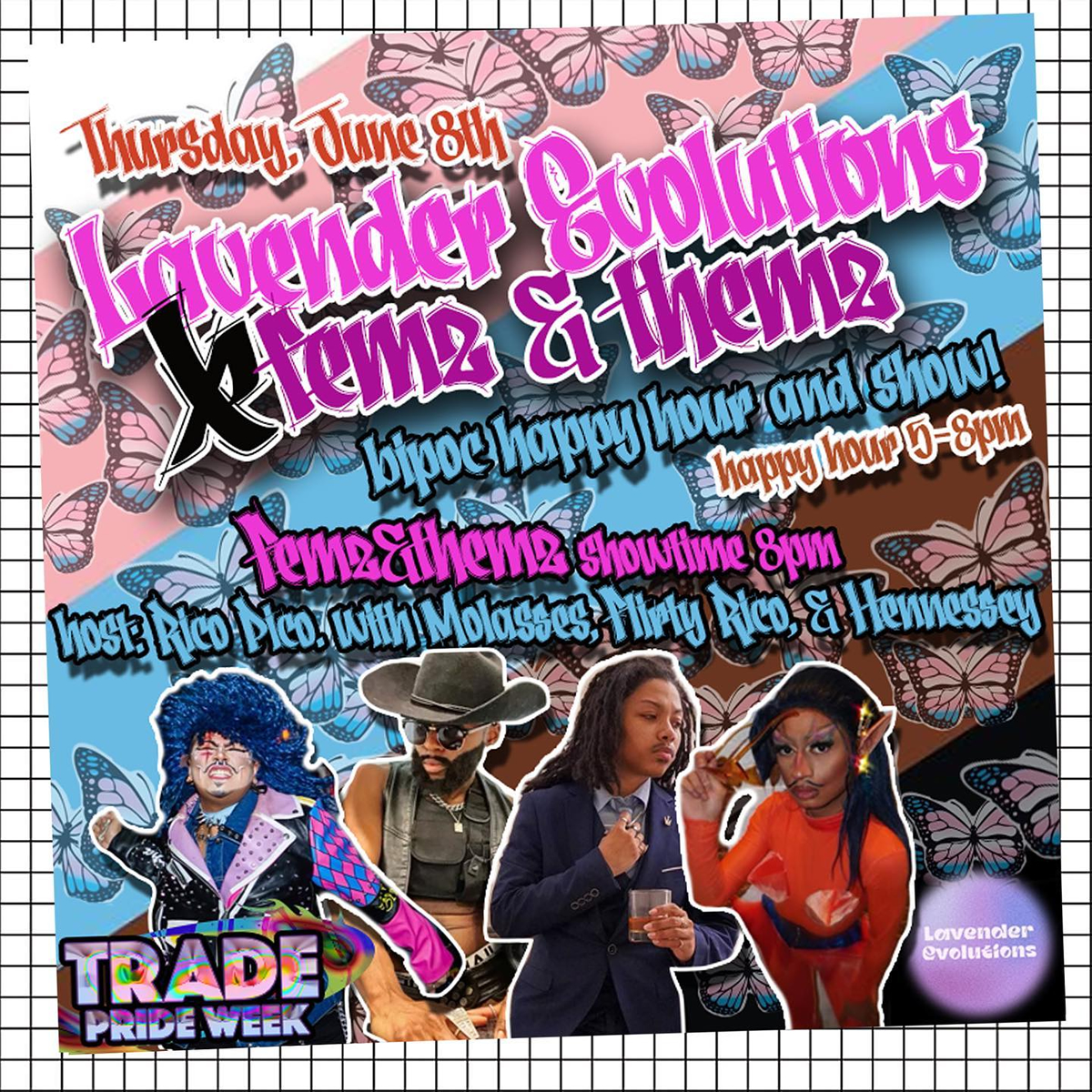 Thursday, June 8
5-8 p.m.
Trade
1410 14th Street, N.W.
Instagram
Rico Pico hosts "Lavender Evolutions" tonight at Trade. The "Femz & Themz bipoc Happy hour" begins at 5 p.m. with a show at 8. Performers include Molasses, Flirty Rico and Hennessey.
---
Equality Chamber of Commerce Pride Weekend Kick-off
Thursday, June 8
6-9 p.m.
The Moxy
1011 K Street, N.W.
$25 non-member
Tickets
The Equality Chamber of Commerce holds its Pride Weekend Kick-off Party at The Moxy tonight from 6-9 p.m. The event is free to members and $25 for non-members of ECC.
---
PRIDE in the Park: Free Outdoor Comedy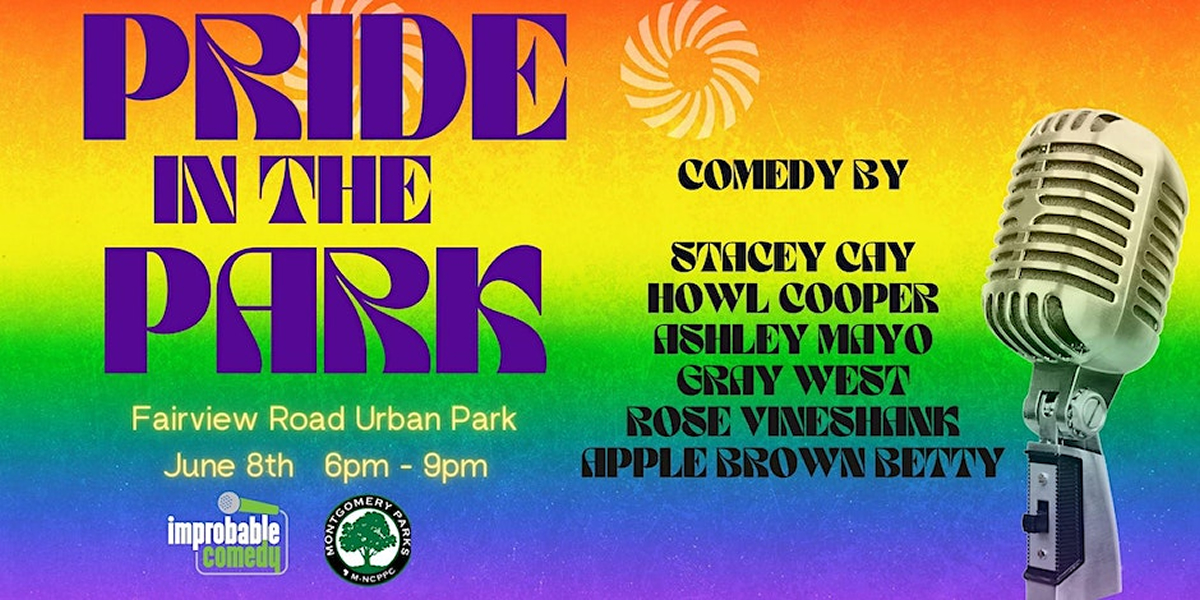 Thursday, June 8
6-9 p.m.
Fairview Road Urban Park
8900 Fairview Road
Silver Spring, Md.
Eventbrite
Laugh out loud to comics Stacey Cay, Howl Cooper, Ashley Mayo, Gray West, Rose Vineshank and Apple Brown Betty at Fairview Road Urban Park tonight from 6-9 p.m.
---
Women's/Sapphic Night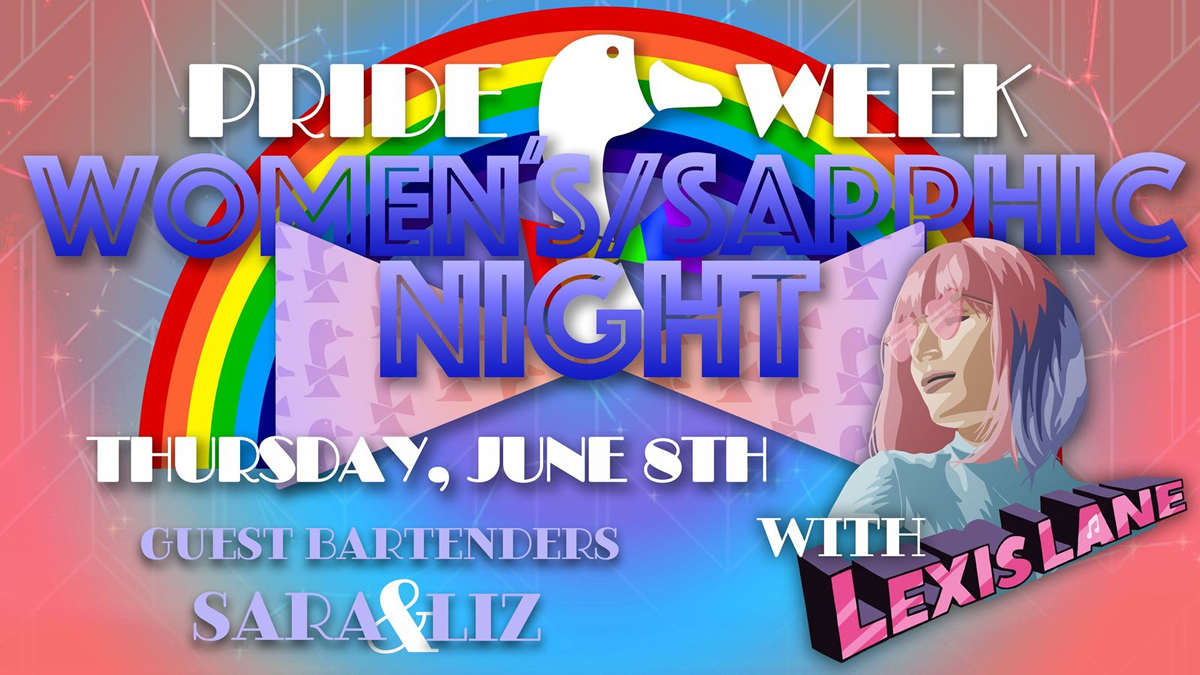 Thursday, June 8
7 p.m.
The Dirty Goose
913 U Street, N.W.
Instagram | Website
It's Women's/Sapphic Night at The Dirty Goose tonight.
---
GAY! Trivia and Drag Show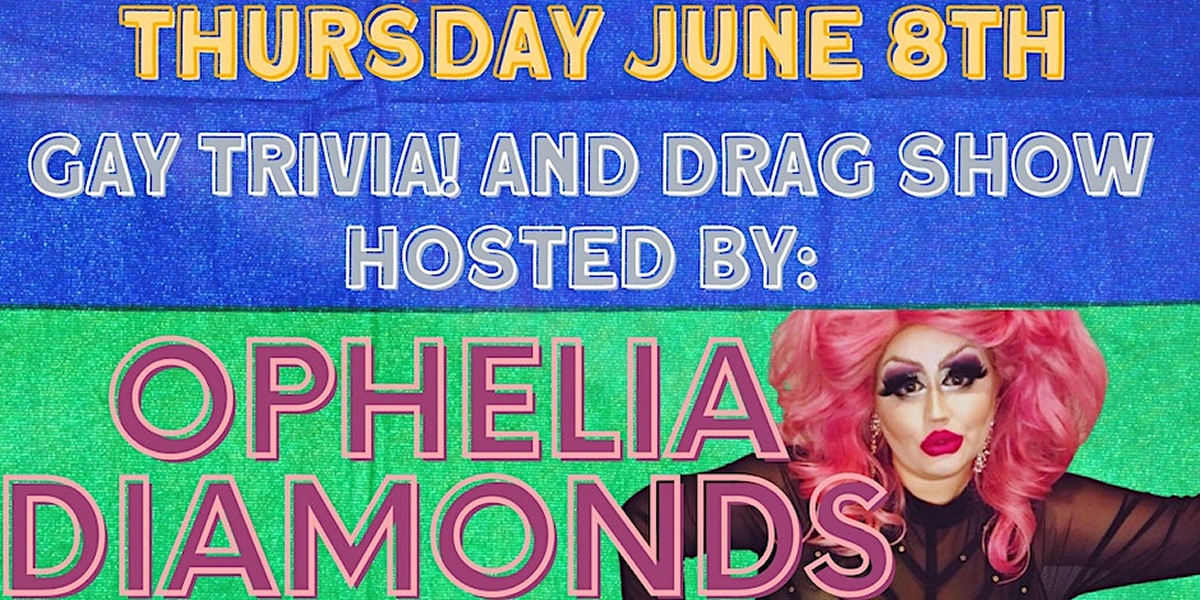 Thursday, June 8
7-10 p.m.
Baja Tap
2436 18th Street, N.W.
Free
Eventbrite
Ophelia Diamonds hosts a game of gay trivia and a drag show at Baja Tap tonight.
---
BAD (Broadway and Disney) Singalong: Loud & Proud Edition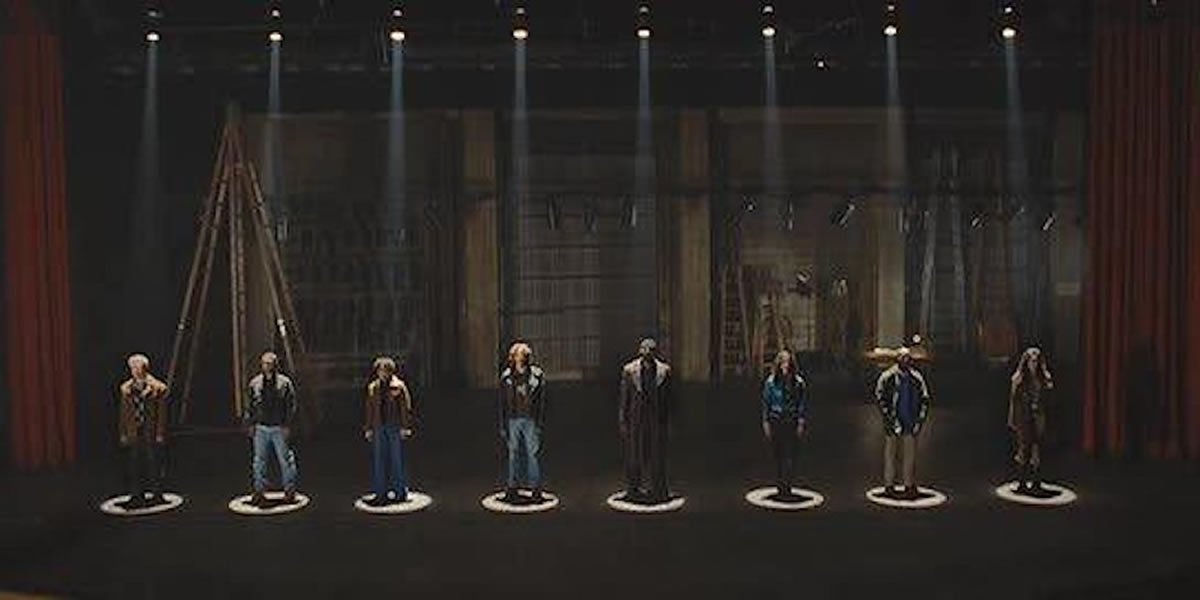 Thursday, June 8
7-10 p.m.
H Street Country Club
1335 H Street, N.E.
Free
Eventbrite
Belt your favorite Broadway and Disney tunes at the BAD Singalong: Loud & Proud Edition at H Street Country Club tonight.
---
DMV Comedy Wars: A PRIDE Benefit for the Trevor Project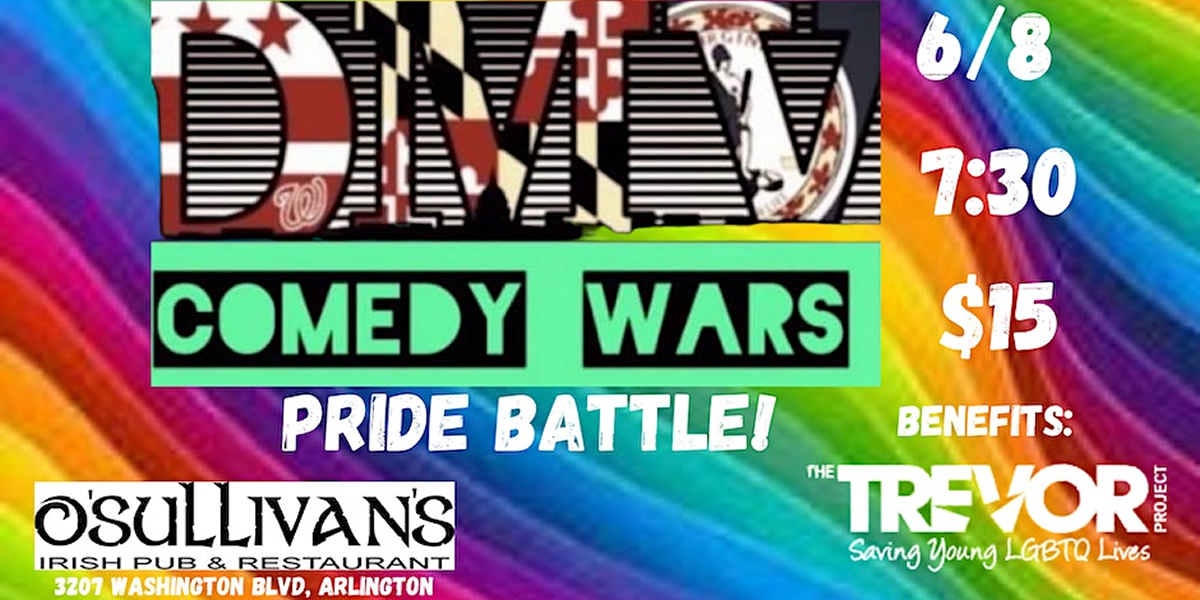 Thursday, June 8
7:30-9 p.m.
O'Sullivan's Irish Pub
3207 Washington Boulevard
Arlington, Va.
$15
Eventbrite
The DMV Comedy Wars continue with a "Pride Battle" of comics at O'Sullivan's Irish Pub & Restaurant in Arlington, Va. tonight. Benefits from the show are slated for the Trevor Project, so go out and laugh for a good cause.
---
Capital Pride Rooftop Pool Party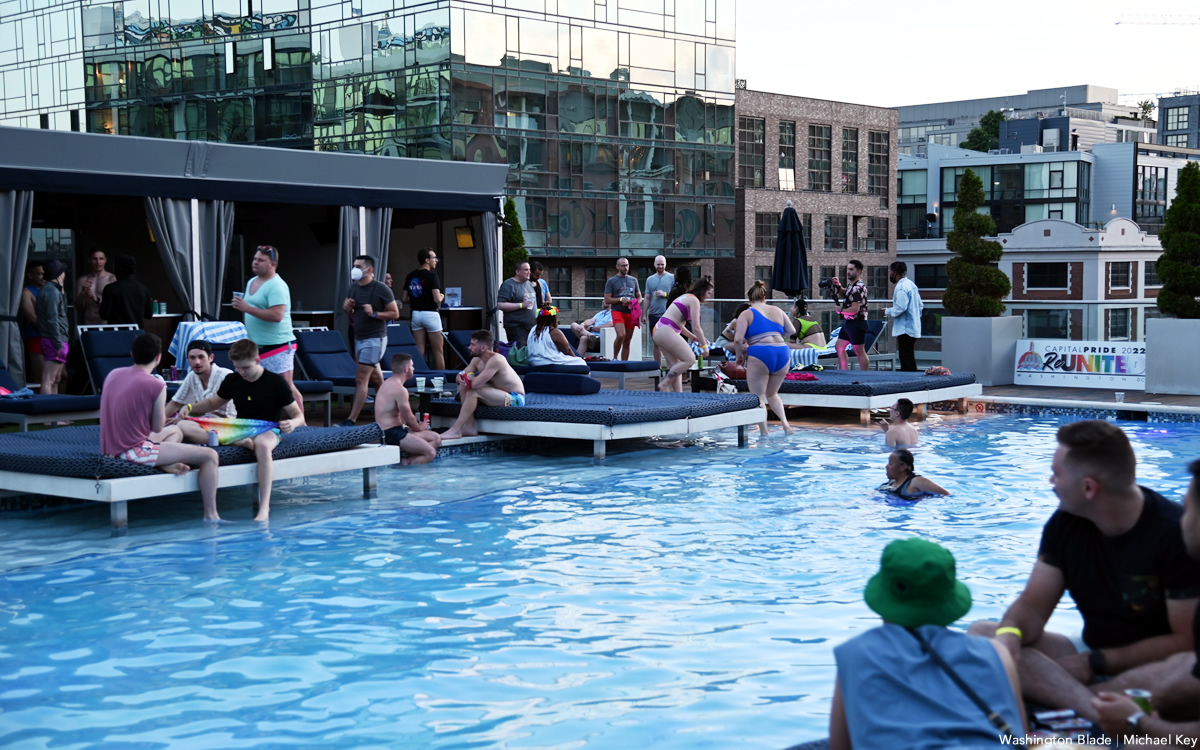 Thursday, June 8 [UPDATE: This event has been postponed to June 22]
8 p.m.
Penthouse Pool and Lounge
1212 4th Street, S.E.
$25-$35 / 21+
Website
The Capital Pride Alliance hosts its annual Rooftop Pool Party at 1212 4th Street, S.E. [UPDATE: Rescheduled due to poor air quality]
---
ElectroPOP Thursdays: Pride Edition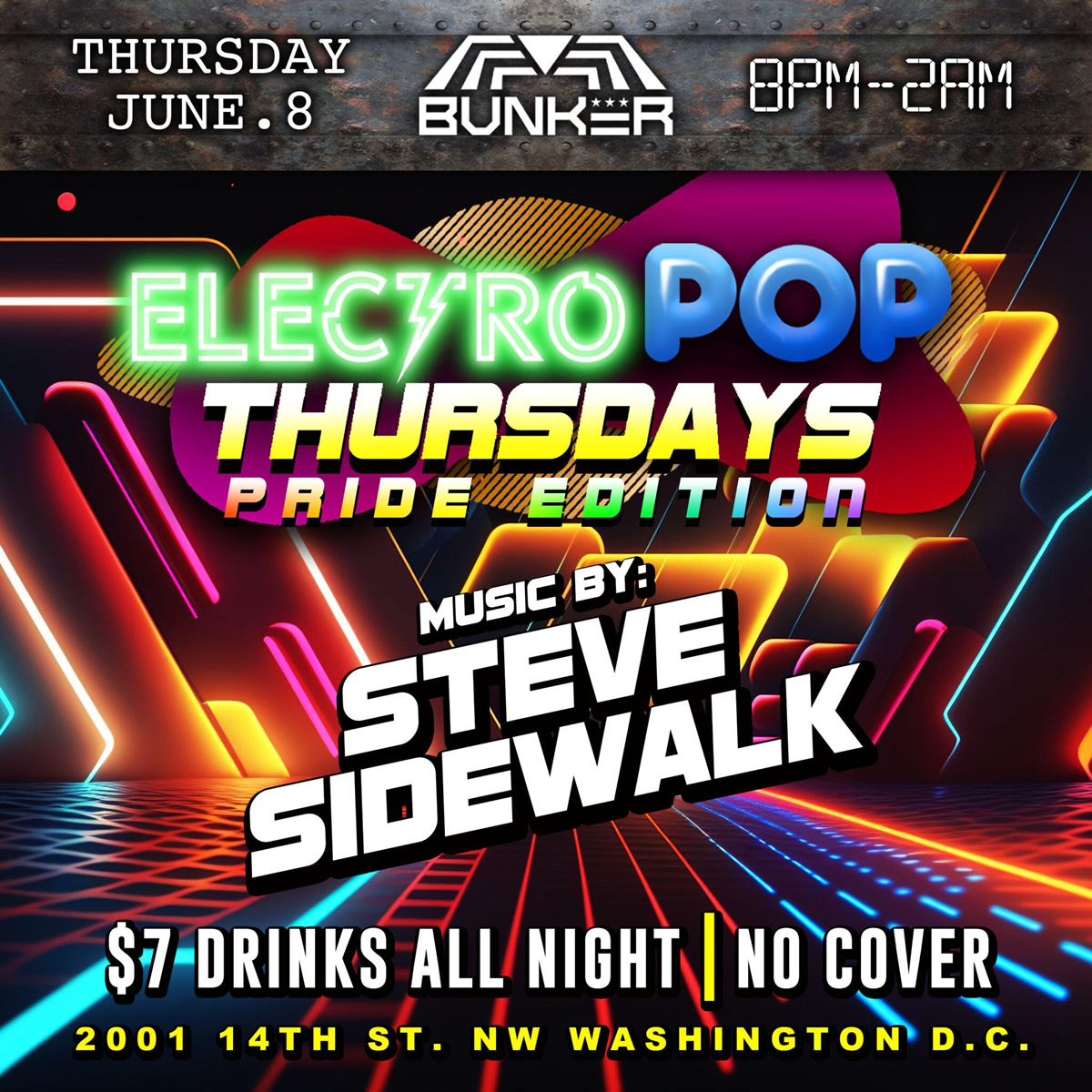 Thursday, June 8
8 p.m.-2 a.m.
Bunker
2001 14th Street, N.W.
No Cover
Website
Steve Sidewalk brings the music to this Pride Edition of ElectroPOP Thursdays at Bunker.
---
Films on the Green DC: "Three Nights a Week" Screening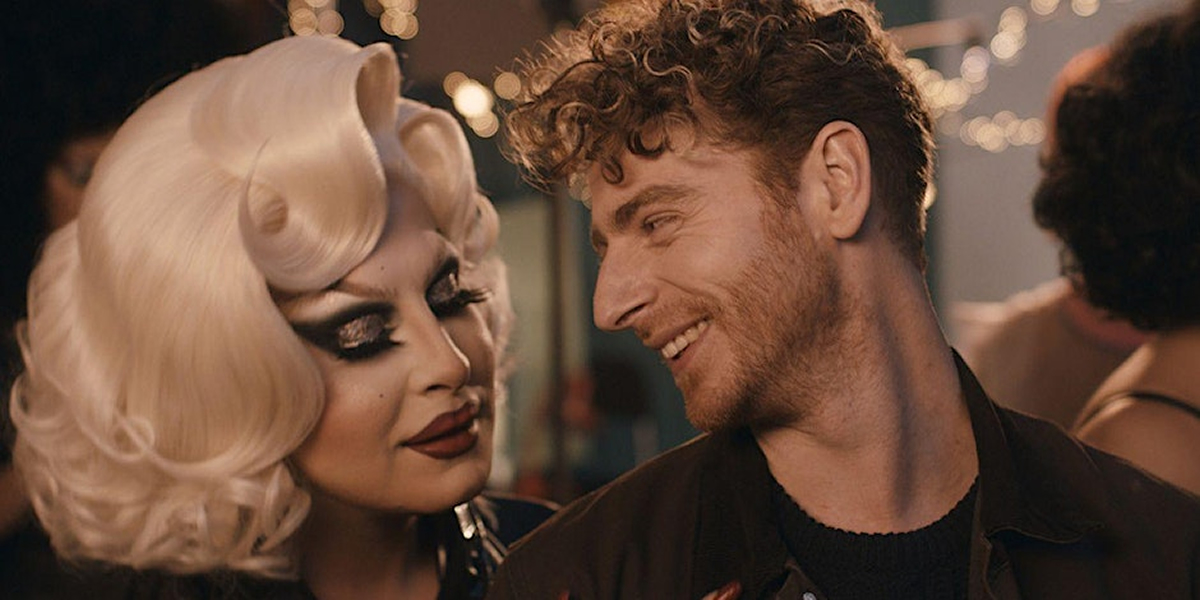 Thursday, June 8
9-11 p.m.
Washington Monument
2 15th Street, N.W.
Free
Eventbrite
The base of the Washington Monument is a beautiful spot to watch a film. For this Pride Thursday, Films on the Green is playing the 2022 French LGBTQ film, "Three Nights a Week."
---
Wasted & Gay Thursdays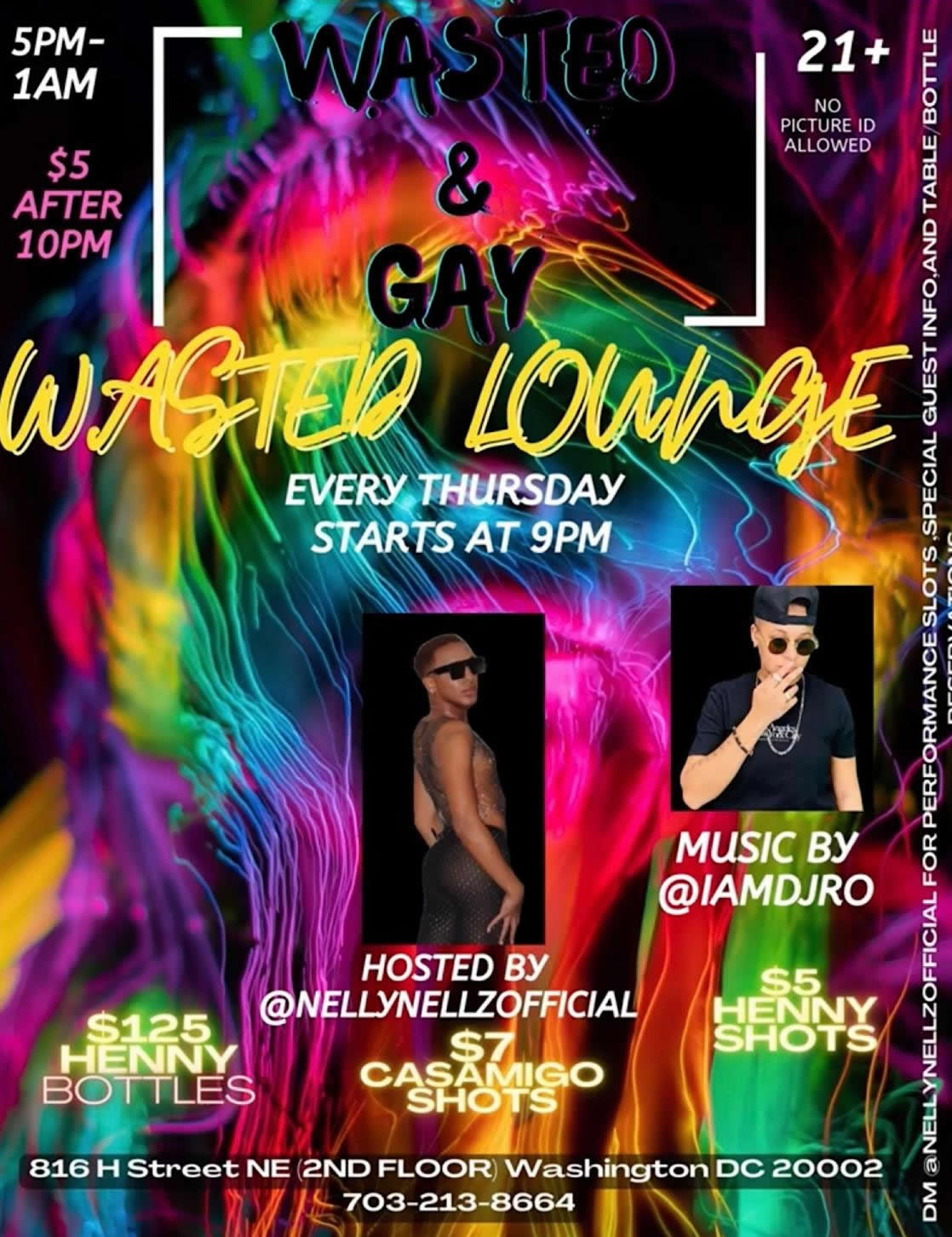 Thursday, June 8
9 p.m.-1 a.m.
Wasted Lounge
816 H Street, N.E.
$5
Eventbrite
Have a pleasant evening with a beverage and hookah at Wasted Lounge with "Wasted & Gay Thursdays" at 9 p.m. tonight.
---
Sleaze Pride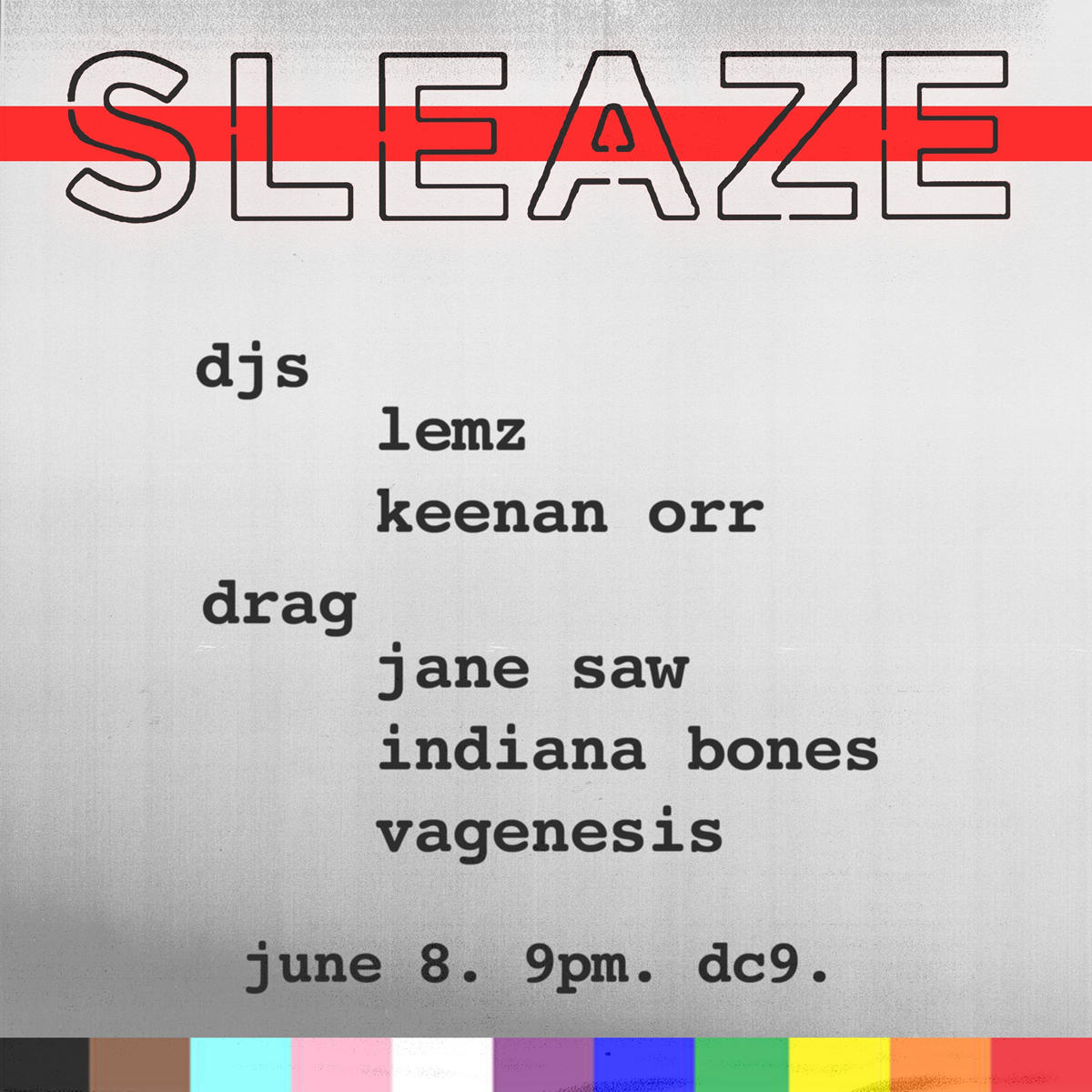 Thursday, June 8
9 p.m.-2 a.m.
DC9 Nightclub
1940 9th Street, N.W.
$10
Facebook | Eventbrite
The monthly DC9 "Sleaze" LGBTQ parties culminate with the Sleaze Pride party tonight featuring drag artists Jane Saw, Indiana Bones and Vagenesis. DJ Lemz and DJ Keenan Orr bring the music.
---
Shirts and Skins!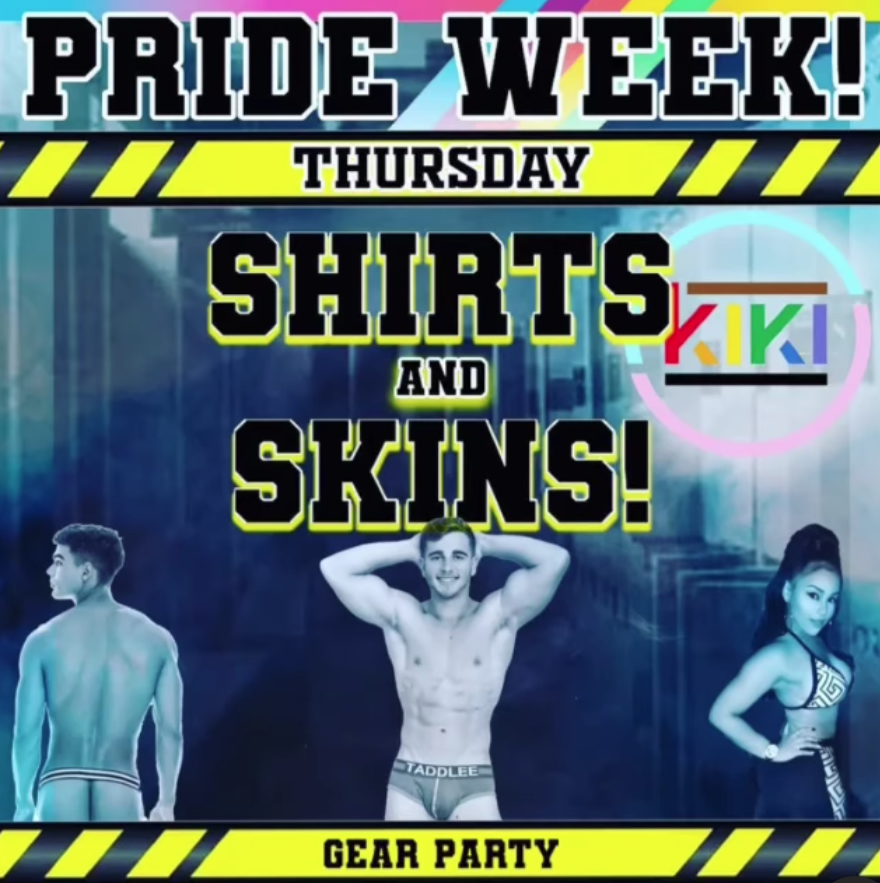 Thursday, June 8
10 p.m.
Kiki
915 U Street, N.W.
Instagram
Kiki dips its toes into the gear party scene for Pride with a Shirts and Skins party. So, show off your jock straps, singlets, compression shorts, harnesses, pup attire, body suits or whatever gear you grab at this kinky party.
---
KINTETIC Pride: Sugar Pop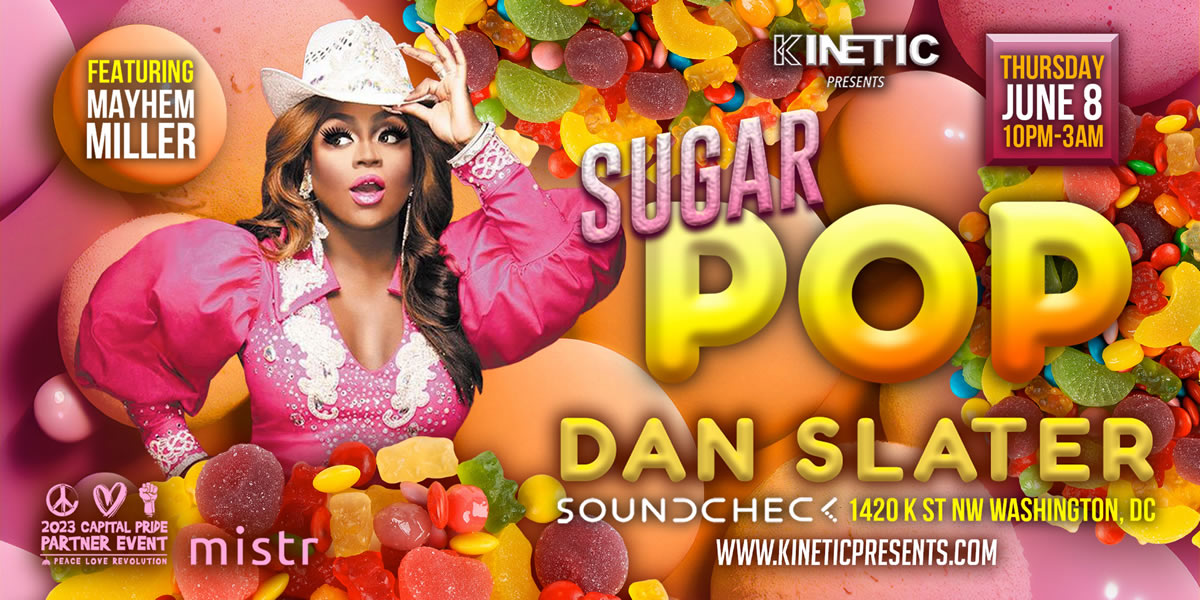 Thursday, June 8
10 p.m.-3 a.m.
Soundcheckdc
1420 K Street, N.W.
$20-$30 (or purchase weekend pass)
Facebook | Tickets
KINETIC Pride events begin with Sugar Pop featuring Mayhem Miller with Dan Slater at Soundcheck at 10 p.m. You can either pay piecemeal for each party, or you can secure weekend passes for all four KINETIC Pride events for $149-$219 on Eventbrite.
---
PHOTOS: LHP Pride Kickoff Drag Show
Latinx Pride Court crowned at Trade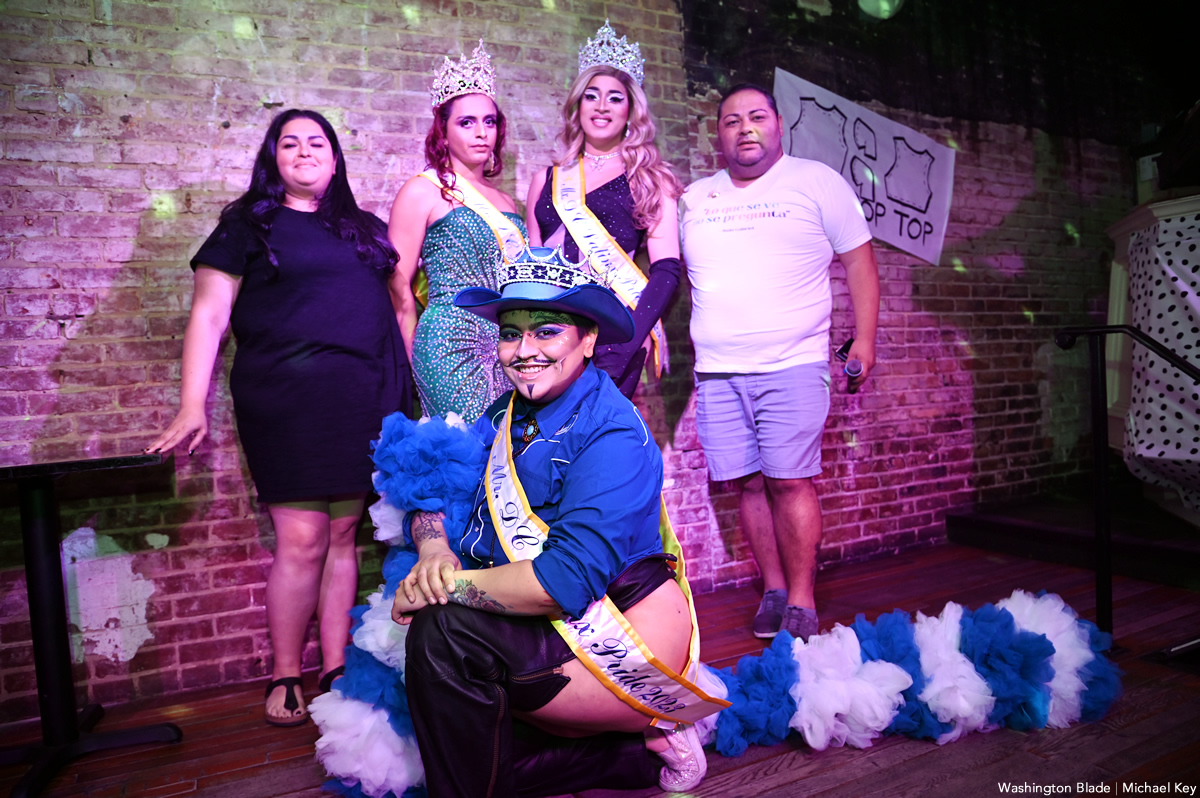 The Latinx History Project (LHP) held a Pride Kickoff Drag Show at Trade on Wednesday, June 7. Performers included Rico Pico, Desiree Dik and Darcy de la Cuadra. Rico Pico was crowned Mr. DC Latinx Pride 2023, Randy Salmeron (a.k.a. Darcy de la Cuadra) was crowned Mx. Latinx Pride 2023 and Kaila Kaleaa was crowned Ms. Latinx Pride 2023.
(Washington Blade photos by Michael Key)