1 year later: A look back at Obama's support for marriage
Observers say announcement helped lead to success at the ballot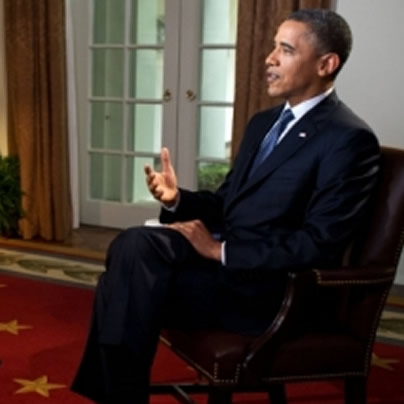 Amid cheers over recent marriage equality victories in Rhode Island and Delaware, supporters of same-sex marriage are marking the one-year anniversary of President Obama coming out for marriage equality, calling it a milestone that helped lead to the successes of the past year.
It was a year ago, on May 9, 2012, when Obama declared in an interview with ABC News' Robin Roberts that he had grown to support same-sex marriage.
"At a certain point, I've just concluded that, for me personally, it is important for me to go ahead and affirm that I think same-sex couples should be able to get married," Obama said.
The decision, Obama said, came as the result of speaking with gay members of the armed forces during the debate on "Don't Ask, Don't Tell" and realizing they should have equal access to the institution of marriage.
But the president was careful to limit the scope of his support. Obama said he was hesitant to make an announcement in favor of marriage equality because he "didn't want to nationalize the issue" and maintained that he believes the marriage issue remains one best left to the states.
And the announcement wasn't spontaneous. The president endorsed same-sex marriage after saying for 19 months he was in a state of evolution on the issue. Obama finally made the announcement just three days after Vice President Joseph Biden said on NBC's "Meet the Press" that he's "absolutely comfortable" with married same-sex couples having the "same exact rights" as others.
Obama's endorsement of marriage equality was seen as a watershed moment because no sitting U.S. president had ever come out for marriage equality and supporters of same-sex marriage hoped his words would influence others to join the president in completing their evolution on the issue.
Arguably, that happened. In the days after the announcement, a Washington Post-ABC News poll found that a majority of black Americans, 59 percent, had also come to support same-sex marriage — up 18 points after the president's announcement.
Dan Pinello, who's gay and a political scientist at the City University of New York, identified this growth in support of marriage equality among black Americans as one of the most immediate consequences of Obama's endorsement of marriage equality.
"Polling data show a statistically significant increase in support for same-sex marriage among black respondents for the periods immediately before and after Obama's announcement," Pinello said. "In turn, this increased support probably was crucial in a state with a large African-American-voter contingent like Maryland, which narrowly approved of gay nuptials last November."
The growth in support isn't limited to black Americans. Another widely noticed poll in March from Washington Post-ABC News found that 58 percent of the American public had come to support same-sex marriage.
And in the wake of the president's announcement, substantive changes were seen in favor of marriage equality throughout the country. For the first time ever, the Democratic Party platform in 2012 endorsed marriage equality. In another first, voters legalized same-sex marriage in Maine, Maryland and Washington State at the ballot in November, while voters in Minnesota rejected a state constitutional amendment banning same-sex marriage. In the past week, Rhode Island and Delaware became the latest to join other states in legalizing marriage equality.
Moreover, a bevy of U.S. senators have followed in Obama's tracks by coming out for same-sex marriage. The ones who have come out since the beginning of this year include Sens. Claire McCaskill (D-Mo,), Mark Warner (D-Va.) and Kay Hagan (D-N.C.) as well as Republicans Rob Portman (Ohio) and Mark Kirk (Ill.). Now all but three members of the Democratic caucus — Sens. Joe Manchin (D-W.Va.), Mary Landrieu (D-La.) and Mark Pryor (D-Ark.) — back marriage equality.
Pinello said Obama articulating his views a year ago in favor of marriage equality helped set the tone for the Democratic Party that has enabled other lawmakers to come out for same-sex marriage.
"The president set a standard for the Democratic Party, encouraging its other officeholders to emulate his leadership on the issue," Pinello said. "For example, I doubt that there would be nearly unanimous support for marriage equality among Democrats in the U.S. Senate today without Obama's action a year ago."
On Wednesday, White House Press Secretary Jay Carney reflected on the president's current views on marriage equality when asked by Sirius XM Radio's Jared Rizzi if Obama still thinks that state-by-state is the best way to address the issue in the wake of Delaware becoming the 11th state with same-sex marriage on the books.
"There has been enormous progress made," Carney said. "I think that the facts, as you just recited them, demonstrate the progress made. The president's views are known. He's expressed them. Our views on issues like DOMA and Prop 8 have been expressed in legal filings, so I'll point you to those. For him, it's a fundamental issue of equal rights, and that's why he has taken the position that he has taken. But for our legal approach to these issues, I would refer you to the Department of Justice."
But Obama hit another milestone on Election Day six months after his announcement by winning re-election to the White House despite predictions that coming out for marriage equality would jeopardize his re-election prospects. Although he didn't win as he did in 2008 North Carolina, a state with a significant evangelical population, Obama walloped Mitt Romney in the electoral college by taking 332 votes in the Electoral College compared to Romney's 206.
Fred Sainz, vice president of communications for the Human Rights Campaign, said Obama's victory after coming out for marriage equality is having a major impact as LGBT advocates push more states to legalize same-sex marriage.
"The president proved that elected officials — at the highest of levels — could be for marriage, campaign on it and be reelected, in fact, based on their support," Sainz said. "Without that shining example, we may not have the number of senators we do today or have been able to recruit the legislators we need to support marriage in Rhode Island and Delaware and soon in Minnesota and Illinois."
Obama's support for marriage equality hasn't been limited to his words in that May interview. Days before the election, newspapers in Maryland, Maine and Washington State published statements from his campaign urging voters in those states to legalize marriage equality at the ballot. After Obama endorsed legislation in favor of marriage equality in Illinois, Organizing for Action, the successor organization to the Obama campaign, sent out action alerts to its members in the state calling on them to help pass the marriage equality legislation.
Most notably, Obama raised the bar on his position in favor of same-sex marriage by having his Justice Department file a friend-of-the-court brief in the pending lawsuit before the Supreme Court challenging California's Proposition 8. That brief argued the ban on same-sex marriage in California was unconstitutional and suggested similar bans in other states were unconstitutional.
Even before Obama endorsed marriage equality, his administration had already stopped defending the Defense of Marriage Act in court in addition to aiding litigation by filing briefs and arguing against the law in oral arguments.
John Aravosis, who's gay and editor of AMERICAblog, said Obama has done a "pretty good job" in acting on his position in favor of marriage equality, but added he could do more — particularly in advocating for immigration reform that would enable gay Americans to sponsor foreign spouses for residency within the country.
"If we sort of think through the things that we wanted him to do in the last year on marriage, he's done a lot of them," Aravosis said. "The only one I can think of [him not doing] is putting his foot down on immigration reform and saying, 'This shall not pass if you discriminate against gays.' It's the only one I can think of off the top of my head where he needs to do a better job in terms of putting his foot down."
Aravosis added to some degree the onus is on the LGBT community in terms of "coming up with the list of pro-marriage needs to do" because "rabble-rousing" on the legal briefs in the Prop 8 case eventually led the administration to file them.
It remains to be seen what impact the president's words will have in future battles over marriage equality. Will lawmakers in Minnesota and Illinois heed Obama's words as they consider whether to become the 12th and 13th states to legalize same-sex marriage? Will the U.S. Supreme Court draw upon President Obama's words in rulings against the Defense of Marriage Act and Prop 8?
Evan Wolfson, president of Freedom to Marry, said he expects Obama's words from a year ago to continue to have an impact in anticipation of the Supreme Court decision and future legislative wins.
"The president's strong support for the freedom to marry adds to the case we are making in the Supreme Court, signaling to the justices that America is ready for the freedom to marry and they can do the right thing knowing that not only will history vindicate them, but the public will embrace a right ruling," Wolfson said. "And we've already seen how the president's leadership — and resonant explanation of how he changed his mind  — adds to the momentum in state battles, ongoing and to come."
Rep. Sean Patrick Maloney introduces bill to make monkeypox testing free
Health insurers would be required to cover costs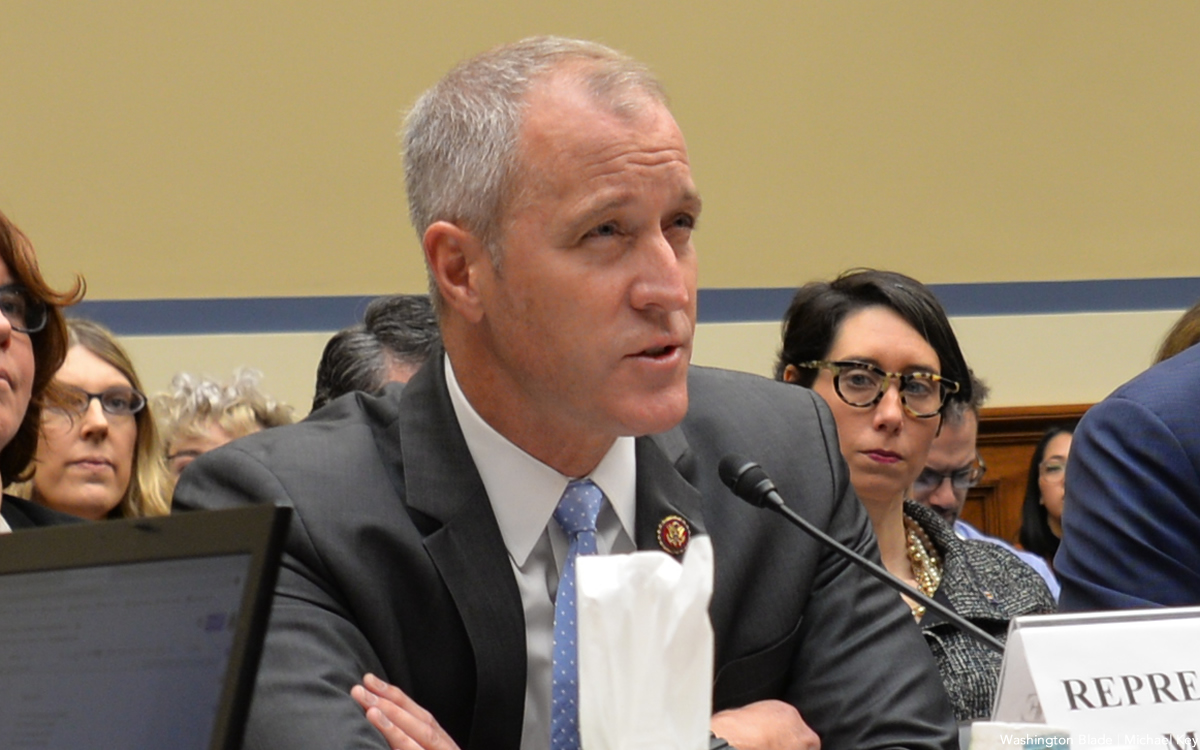 Rep. Sean Patrick Maloney (D-N.Y.), amid the ongoing monkeypox affecting gay and bisexual men, has introduced legislation in the U.S. House seeking to make testing for disease free to the public.
Maloney, one of seven openly gay members of Congress and chair of the Democratic Congressional Campaign Committee, said in a statement the measure, called the No Cost for Monkeypox Testing Act, would testing amid the monkeypox outbreak would be accessible to all.
"It is critical that we eliminate cost as a barrier to testing for monkeypox to ensure we can identify cases and prevent further spread," Maloney said. "This legislation takes the lessons we learned from past public health emergencies and protects those at risk of contracting monkeypox by making tests accessible to everyone."
The legislation would require private health insurers as well as Medicare and Medicaid to cover the costs of monkeypox testing at no expense to the patients, either through deductibles, co-payments, and co-insurance.
The bill introduction comes the week after the Biden administration declared the monkeypox outbreak a public health emergency and the same it has issued new guidance to enhance to the accessing of existing vaccines doses amid criticism federal officials were too slow in distributing shots.
The Washington Blade has placed a request in with the Centers for Disease Control seeking comment on the legislation. Secretary of Health & Human Services Xavier Becerra said Tuesday the federal government has the capacity to conduct an estimated 80,000 tests each week.
Maloney has been representing New York's 18th congressional district, but after redistricting is now seeking re-election in the 17th district. Amid controversy over a potential showdown between Maloney and Rep. Mondaire Jones (D-N.Y.), who's Black, another openly gay member of Congress and the current representative of that district, Jones has since opted to run for re-election in the New York's 10th congressional district. Maloney is now running unopposed in the 17th.
Out Vermont state senator wins Democratic primary race
Tuesday's victory makes her likely to become the first woman and openly LGBTQ+ person to represent the heavily Democratic state in Congress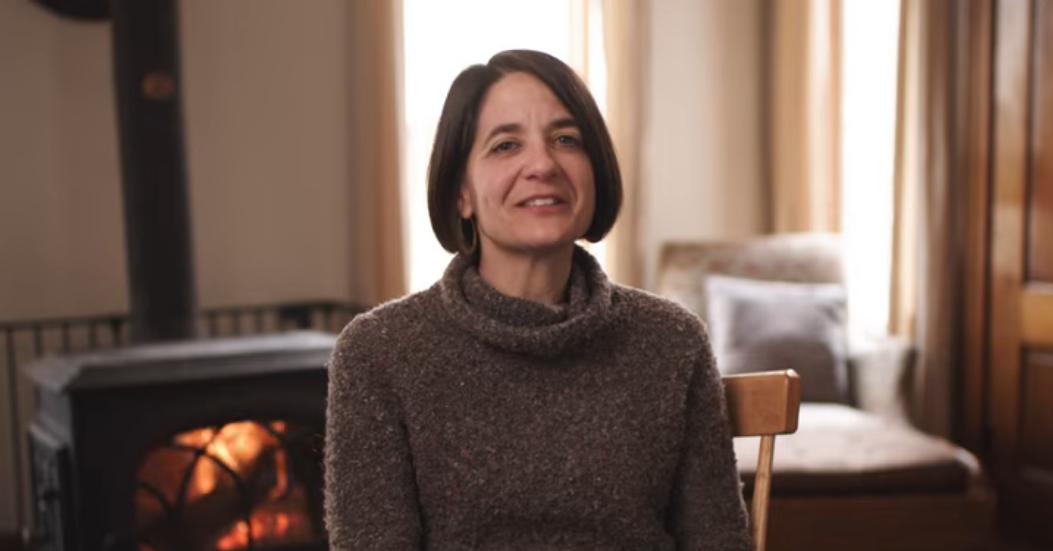 The Green Mountain State's state Senate president pro tempore has won the Democratic nomination for the state's at-large congressional seat, the state's lone seat in the U.S. House of Representatives.
Becca Balin is running to succeed U.S. Rep. Peter Welch and Tuesday's victory makes her likely to become the first woman and openly LGBTQ+ person to represent the heavily Democratic state in Congress if elected in November. Vermont is the only state that has never had a female member of its congressional delegation.
The VTDigger, a statewide news website, reported; "Balint, 53, is the first openly gay woman elected to the Vermont Senate and the first woman to serve as its president. The former middle school teacher and stay-at-home mother won her first political contest in a race for her southeastern Vermont Senate seat in 2014.
She rose quickly through the ranks of the Democrat-controlled chamber, becoming majority leader in 2017, at the start of her second term. Four years later, in 2021, she was elected pro tem — the top position in the Senate."
Becca Balint, the president pro tempore of the Vermont Senate, has won the Democratic primary for the state's open congressional seat. She could become the first woman and the first openly gay person to represent the state in Congress. https://t.co/RaAgwmtQJD

— The Associated Press (@AP) August 10, 2022
Lindsey Graham: Same-sex marriage should be left to the states
Republican senator says issue a distraction from inflation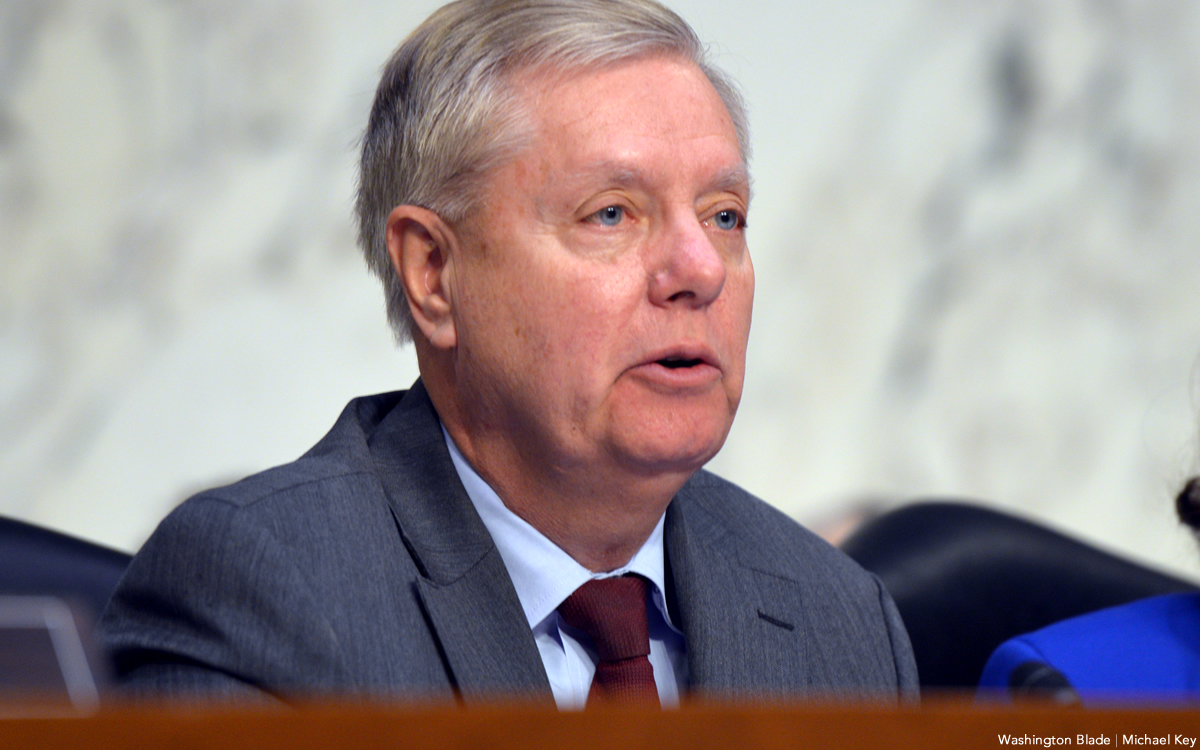 Sen. Lindsey Graham (R-S.C.), seven years after the U.S. Supreme Court ruled in favor of same-sex marriage nationwide, said Sunday he still thinks the issue of gay nuptials should be left to the states.
Graham made the remarks during an interview with CNN's Dana Bash in a rare televised bipartisan debate with Sen. Richard Blumenthal (D-Conn.) as the Senate was in the middle of voting on amendments for the Inflation Reduction Act.
When discussing the 6-3 conservative majority of the Supreme Court, Graham said consistent with the recent decision overturning Roe v. Wade justices could overturn other precedents, such as the 2015 decision in Obergefell v. Hodges in favor of same-sex marriage.
Asked point blank if he was saying it should be overturned, Graham said "no, I'm saying that I don't think it's going to be overturned." Graham, however, had an infection his voice, suggesting same-sex marriage could be undone.
"Nor should it be?" asked Bash.
"Well, that would be up to the court," he responded, then added: "I think states should decide the issue of marriage, and states should be decide the issue of abortion."
When Bash brought up another case, Loving v. Virginia, the 1965 case that overturned states bans on interracial marriage, and asked if that should be revisited as well, Graham replied, "no."
Graham quickly moved on to tamp down any expectation the would address the issue of same-sex marriage, saying fears the court would revisit the issue are unfounded and meant as a distraction from issues such as inflation.
"But if you're going to ask me to have the federal government take over defining marriage, I'm going to say no," Graham added.
Graham's remarks are consistent with what he told the Washington Blade in 2015 when asked about same-sex marriage as the issue was being adjudicated by the Supreme Court. However, they contrast to his support for a Federal Marriage Amendment that was pending before Congress during the Bush administration and would have made a ban on same-sex marriage nationwide part of the U.S. Constitution. Graham was not asked about his views on now defunct idea of an amendment during the CNN interview.
h/t The Independent