Businesses look to cash in on Del. marriage law
Gay couples can legally tie the knot in First State on July 1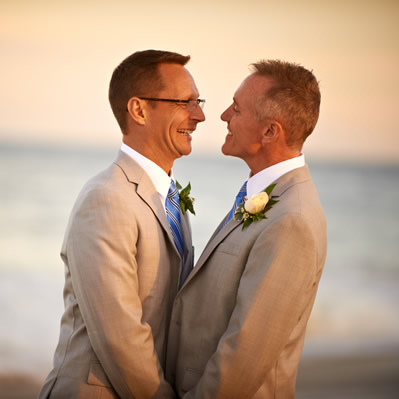 Rehoboth Beach business owners are preparing for an expected increase in wedding-related business once Delaware's same-sex marriage law takes effect on July 1.
CAMP Rehoboth Executive Director Steve Elkins told the Washington Blade his organization's wedding space is already booked into next year. He also noted the latest issue of CAMP Rehoboth's newsletter has full-page ads from local jewelers that "are all about wedding rings."
"People are looking for the opportunities," Elkins said.
Chris Beagle, a Realtor who co-owns the event planning company Flair! with his partner of more than 23 years, Eric Engelhart, noted he saw an increase in inquiries from gay and lesbian couples in the months after Delaware's civil unions bill took effect in January 2012. He told the Blade he expects the same interest in weddings once the state's same-sex marriage law takes effect.
"I suspect we will see more in the next few months," Beagle said. "I'm certain there is a segment of the population that feels more strongly about marriage than a civil union."
Gov. Jack Markell on May 7 signed his state's same-sex marriage bill into law after the state Senate approved it by a 12-9 vote margin.
Gays and lesbians can currently marry in neighboring Maryland and eight other states and in D.C.
Same-sex marriage laws in Minnesota and Rhode Island will take effect on Aug. 1 after Govs. Mark Dayton and Lincoln Chafee signed their respective state's bills into law. The Illinois House of Representatives in the coming weeks is expected to consider a measure that would allow nuptials for gays and lesbians in the Land of Lincoln.
Same-sex marriage opponents continue to highlight several cases of business owners who have faced lawsuits because they refused to provide services to same-sex couples who seek to tie the knot. These include Barronelle Stutzman, a Richland, Wash., florist whom state Attorney General Bob Ferguson sued last month after she would not sell flowers to a gay couple for their wedding.
The Alliance Defending Freedom continues to represent Elaine Huguenin, a New Mexico photographer against whom a lesbian couple filed a complaint with the state's Human Rights Commission after she refused to photograph their commitment ceremony based on what she described as her religious beliefs. The Arizona-based organization also defended owners of the Wildflower Inn in Lyndonville, Vt., whom two New York women sued after they refused to host their wedding reception.
The innkeepers last August paid $10,000 to the Vermont Human Rights Commission and placed $20,000 in a charitable trust to settle the couple's lawsuit.
The Williams Institute said after Markell signed his state's same-sex marriage bill into law that nuptials for gays and lesbians could generate an additional $7 million for Delaware's economy. It added same-sex marriage could generate an estimated 36 jobs in the state.
"Those states that have approved same-sex marriage are already seeing positive economic benefits," Williams Institute Research Director M.V. Lee Badgett said. "As Delaware becomes the 11th state to extend marriage to same-sex couples, they will begin to see the economic benefits that other states are experiencing."
Carol Everhart, president of the Rehoboth Beach-Dewey Beach Chamber of Commerce, said she has not seen an increase in wedding-related inquiries since Markell signed the same-sex marriage bill, but stressed it is "possible."
Beagle noted the growing momentum in support of nuptials for gays and lesbians across the country has become increasingly difficult for wedding-related businesses to ignore.
"Three states have passed it in 10 days," he said. "I think forward-thinking businesses are seeing it as an opportunity."
Equality Virginia announces new executive director
Narissa Rahaman will succeed Vee Lamneck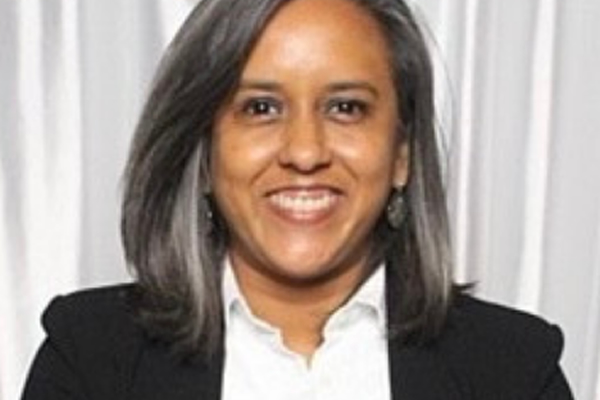 Equality Virginia on Saturday announced Narissa Rahaman will be the organization's new executive director.
Rahaman, who was previously the Human Rights Campaign's Associate Regional Campaign Director, will succeed outgoing Executive Director Vee Lamneck on Feb. 2. Rahaman was born in Barbados and raised in Florida.
"Narissa also has 10+ years of experience in long-term strategic planning, multi-state organizing efforts, coalition management, and staff development, which make her an exceptional individual for the role of executive director," said Equality Virginia in its announcement. "We are confident that under her leadership, the organization's success and impact will continue to flourish as will our commitment to racial justice."
Equality Virginia announced Rahaman will succeed Lamneck on the same day that Republican Gov. Glenn Youngkin took office amid concerns he will seek to curtail LGBTQ rights in Virginia.
Equality Virginia's annual lobby day will take place virtually on Jan. 25. The organization's annual Commonwealth Dinner is scheduled to take place in Richmond on March 26.
Glenn Youngkin sworn in as Va. governor
Republican backed teacher who opposed trans student guidelines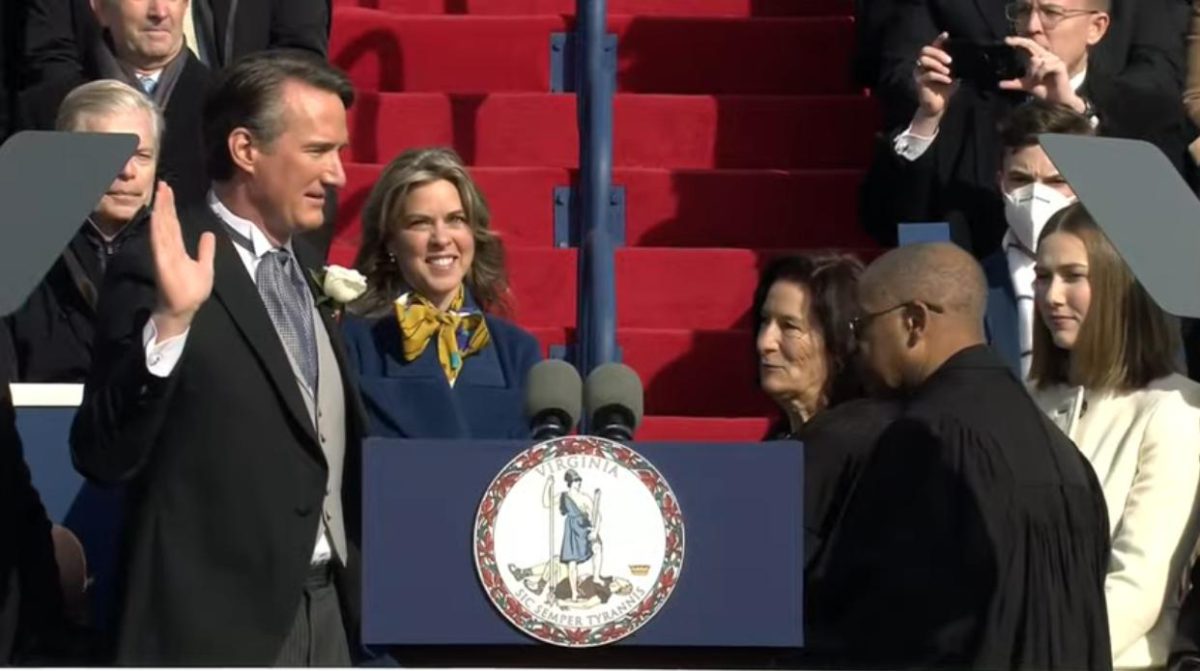 Republican Virginia Gov. Glenn Youngkin took office on Saturday amid concerns that he will seek to curtail LGBTQ rights in the state.
"Today we gather not as individuals, not as Republicans and Democrats," said Youngkin after his swearing in. "Today we gather as Virginians."
Former Gov. Ralph Northam and U.S. Sen. Tim Kaine (D-Va.) are among those who attended the ceremony that took place at the State Capitol. Terry McAuliffe, who Youngkin defeated in the general election, did not attend because of a COVID-19 scare.
Youngkin during his campaign against McAuliffe expressed support for Tanner Cross, a gym teacher at a Leesburg elementary school who was suspended from his job after he spoke out against Virginia Department of Education guidelines that are designed to protect transgender and non-binary students. Youngkin has also said he does not support allowing trans children to play on sports teams that are consistent with their gender identity.
Youngkin on Thursday named Elizabeth Schultz, an anti-LGBTQ former member of the Fairfax County School Board, to his administration.
"We will remove politics from the classroom and focus on the essentials," said Youngkin in his inaugural speech, without specifically mentioning LGBTQ students.
He added "parents should have a say in what is taught in schools."
Youngkin has also expressed his opposition to marriage equality, but stressed it is "legally acceptable" in Virginia and would "support that" as governor.
Lieutenant Gov. Winsome Sears and Attorney General Jason Miyares also took office on Saturday.
Winsome, a former member of the Virginia House of Delegates, is the first woman and first female of color elected lieutenant governor. Miyares, a former House member whose mother was born in Cuba, is Virginia's first Latino attorney general.
Youngkin in his inaugural speech noted "the people of Virginia just elected the most diverse leadership" in the state's history. Youngkin's first executive order ends "the use of" so-called "critical race theory" (which is not taught in Virginia schools) and other "divisive concepts" in Virginia's public schools.
The General Assembly's 2022 legislative session began on Wednesday.
Republicans control the House by a 52-48 margin. Democrats have a 21-19 edge in the Virginia Senate.
Va. school board names new chair who called for burning books
Kirk Twigg backed torching of materials with "sexually explicit" content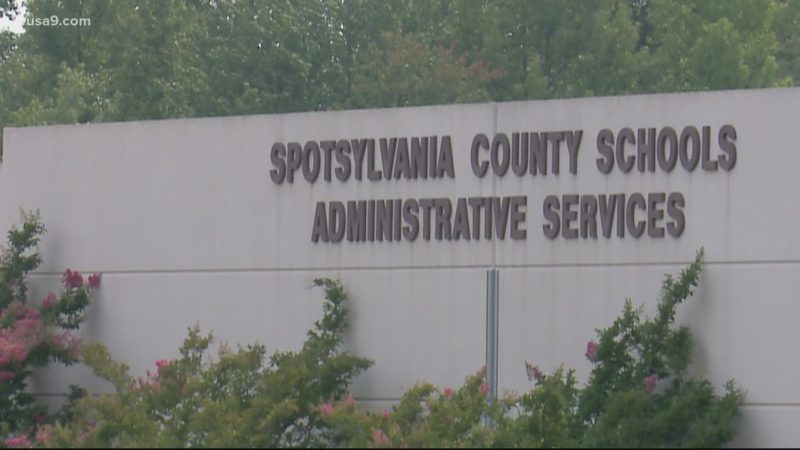 The Spotsylvania County School Board voted Monday to name Kirk Twigg, who advocated for burning books he deemed "sexually explicit" in November, as its new chair. 
His win gives conservatives the majority on the board as Republicans across the country continue an effort to ban books dealing with LGBTQ issues and racism from schools.
Spotsylvania County has been involved in the controversy from the beginning, voting last year to remove books containing "sexually explicit" materials — only to rescind the order a week later.  
Monday's board meeting, Twigg's first as chair, would prove to be disorganized and, at times, unruly.
Twigg's first order of business was to call an unscheduled, closed-door session, which may have violated Virginia's open meeting requirements. According to Virginia Code, a closed meeting cannot be called without a public body approving a motion that states the subject matter and the purpose of the meeting, as well as an applicable exemption from open meeting requirements.
After the board returned from the closed-door session, Twigg said well-regarded Superintendent Dr. Scott Baker would be fired without cause. Baker had already announced he would be resigning at the end of the school year in December.
After Baker decided to resign, a longtime Spotsylvania resident penned a letter in the Free Lance-Star, calling him "the finest superintendent, by far."
"Dr. Baker is trusted and respected by parents, students and employees of Spotsylvania Schools; and he never lost sight of his mission for good reason," it read. "He did so despite the noise and disruption from those few board members dedicated to bringing political disruption and dissidence into our public educational system. Shame on the few."
As Twigg made the announcement, another member of the board interrupted him, saying: "Um, Mr. Twigg, no he is not. You need to make a motion — there needs to be a motion and a vote."
Board members continued to speak over each other as conservative members attempted a vote. But Board Member Nicole Cole told the chairman she had comments.
"I believe that the board members who have lodged this termination owe our citizens and our students of Spotsylvania County a justification for firing Dr. Baker," said Cole. "You have not stated any justification or ability to fill the position. How is this good for the students, the children of Spotsylvania? How does this make sense?"
In a rebuke of the chaotic meeting, she added that Twigg "couldn't even properly chair a meeting."
After approximately 7 minutes of heated discussion where members from both sides got noticeably frustrated, the board voted 4-3 to fire Baker.
Twigg, Lisa Phelps, April Gillespie and Rabih Abuismail, who also advocated for burning books, voted in favor.
The Free Lance-Star reported that Baker was escorted from the building before the board returned from the second closed-door meeting.
An emergency meeting has been scheduled for Friday to name an interim superintendent.
"It's just very sad to hear that a superintendent who has been fully engaged in this community for 10 years is just let go with no rhyme or reason," said Board Member Dawn Shelley, while noting Baker's accomplishments.