Theatrical Milli Vanilli
Playwright switcheroo subject of provocative 'Submission'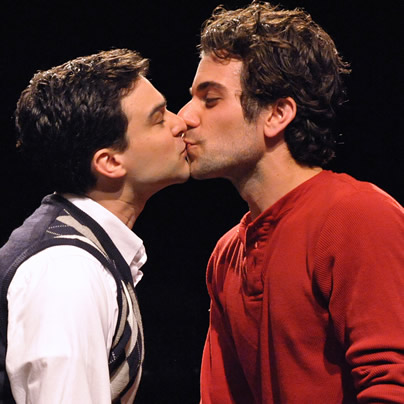 'The Submission'
Through June 9
Olney Theatre Center
2001 Olney Sandy Spring Rd.
Olney, MD
$32.50-$65
301-924-3400
olneytheatre.org
It's as if the play wrote itself. An admittedly cliché thing to say, acknowledges Danny Larson, a young gay playwright and the protagonist of Jeff Talbott's new comic drama "The Submission" (now at the Olney Theatre Center).
But after a disturbing exchange with some African-American kids on the New York City subway, Danny says he returned to his apartment and the words just seemed to flow. The result was an astonishingly authentic play about an alcoholic black mother and her young card shark son trying to get out of the projects — a story totally opposite from Danny's own comfortable, white upbringing. But despite the improbability of his ability to inform the work, it's the best thing he's ever written. And that's when things start to get tricky.
Despite sensible protestations from his financial adviser boyfriend Pete (Ari Butler) and best friend Trevor (Craig Dolezel), Danny (Frank DeJulio) sends his new play out under the pen name Shaleeha G'ntamobi. His thought is a play about ghetto life titled "Call A Spade" will do better if its author is perceived to be a black woman. When the play is selected for production by the important Humana Festival in Louisville, Ky., Danny perilously takes his risky stratagem to a higher level. He hires underemployed African-American actress Emilie (Kellee Knighten Hough) to pose as Shaleeha.
Touted as the new Lorraine Hansberry, Shaleeha is a rising star and energetic Emilie loves the attention and heady process of collaborating on the play with a top notch team. She also sincerely loves Danny's play and is mystified how this guy who describes himself as really white and really gay wrote it. Along the way there are funny moments like when Danny loiters outside the audition room texting opinions on entering and exiting actors to Emilie who's inside making choices with the director. But mostly Danny's frustration palpably mounts as he's kept away from rehearsals.
From the start, the cockamamie plan feels doomed. During Danny and Emilie's initial meeting, he asserts that they're both oppressed people. Emilie resents the comparison, insisting that gay white men have no idea what it feels like to be a black woman in America. Issues of use of words and ownership of experience become increasingly discussed. Danny vulgarly describes African-American plays and theatrical performances as substandard — decreeing all black theatrical achievement the result of affirmative action. Danny is not only white and gay, he's a racist too. And Emilie isn't super fond of the gays.
Not surprisingly, Danny and Emilie come to verbal blows. It's a great fight — one of those blindingly angry bouts when each combatant is hell-bent on having the last word no matter how hurtful it might be, and the actors give it all they've got.
And while some things about Talbott's play are likable, there's too much that isn't. So much of the race discussion feels like retread. And the idea that a jerk like Danny could have written such an authentic and inspiringly insightful piece is wholly doubtful.
Snappily staged David Elliott and performed by an appealing and committed young cast, Olney's production is mostly good, however Danny's relationship with boyfriend Pete comes off way too precious. On the other hand there's chemistry to spare bubbling between DeJulio's Danny and Dolezel as his endearingly dopey straight pal Trevor. But alas, that's for yet another play.
PHOTOS: Virginia Pridefest
Richmond LGBTQ celebration held on Brown's Island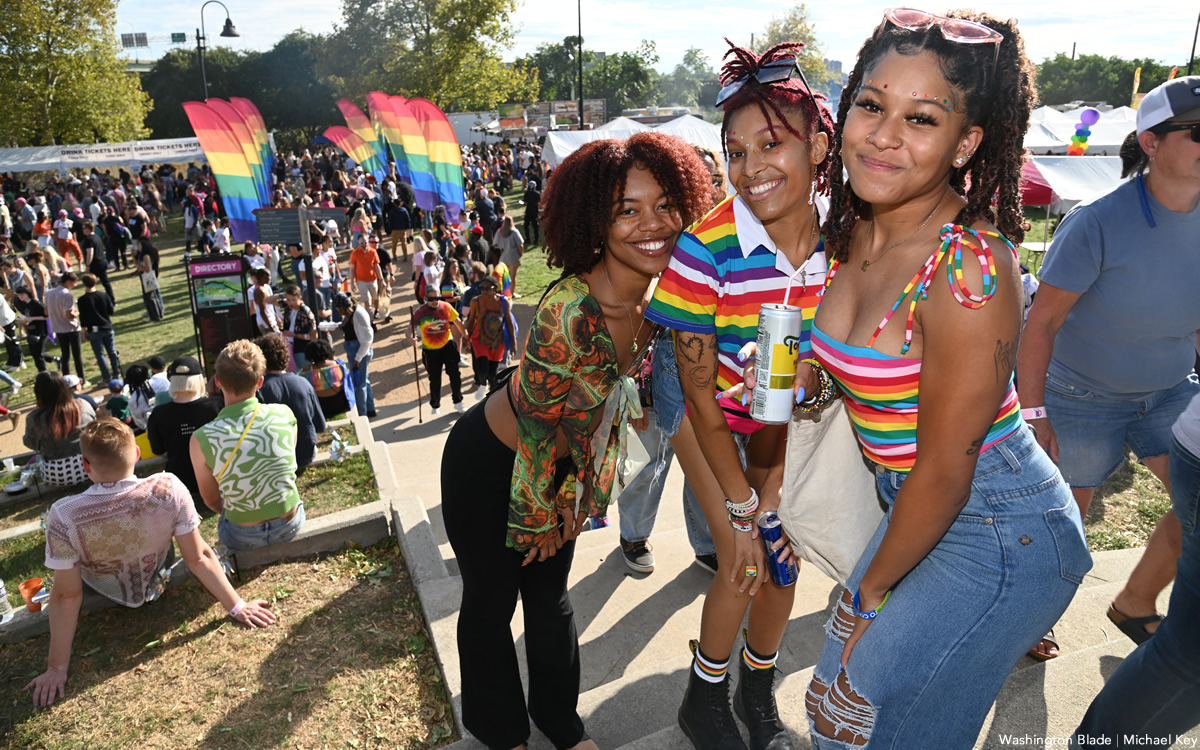 The 2022 Virginia Pridefest was held on Brown's Island in Richmond, Va. on Saturday, Sept. 24.
(Washington Blade photos by Michael Key)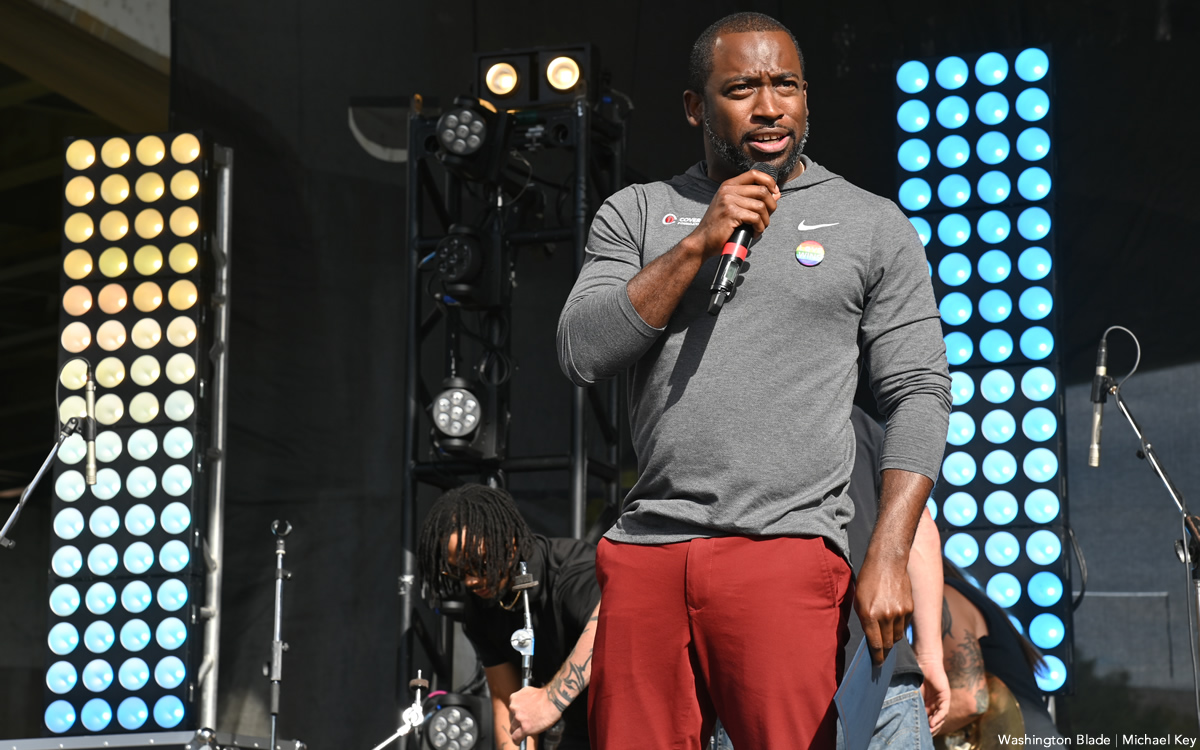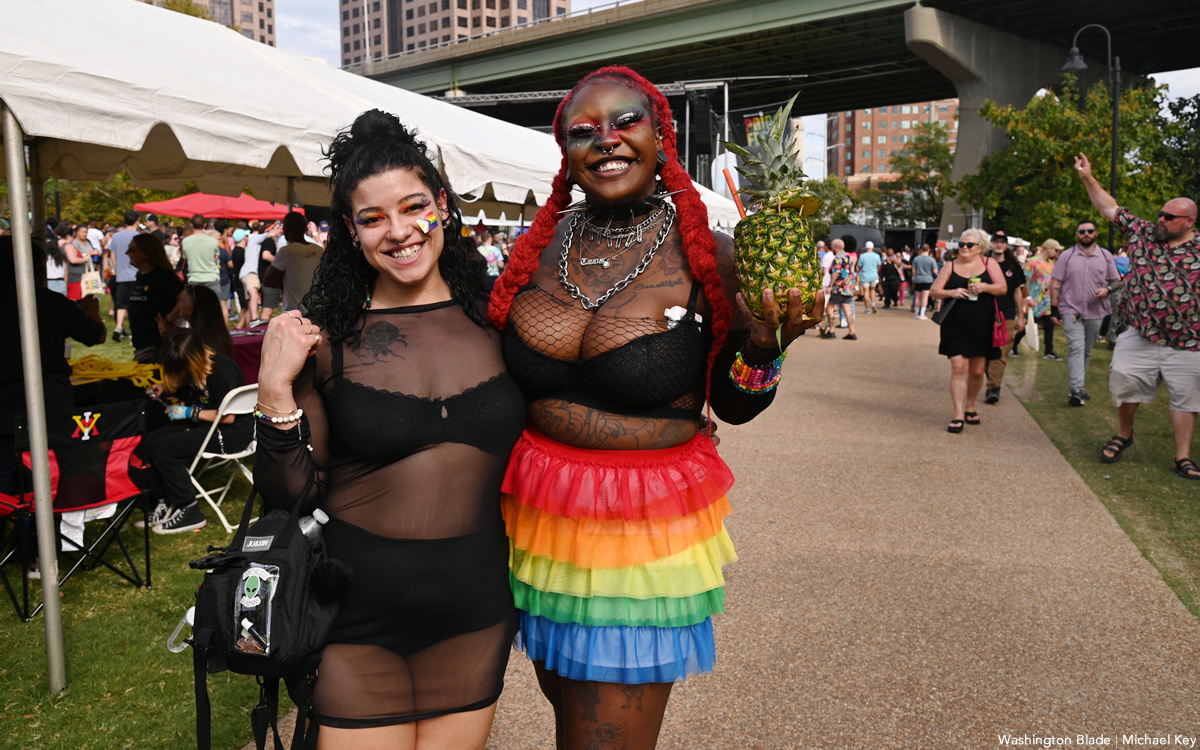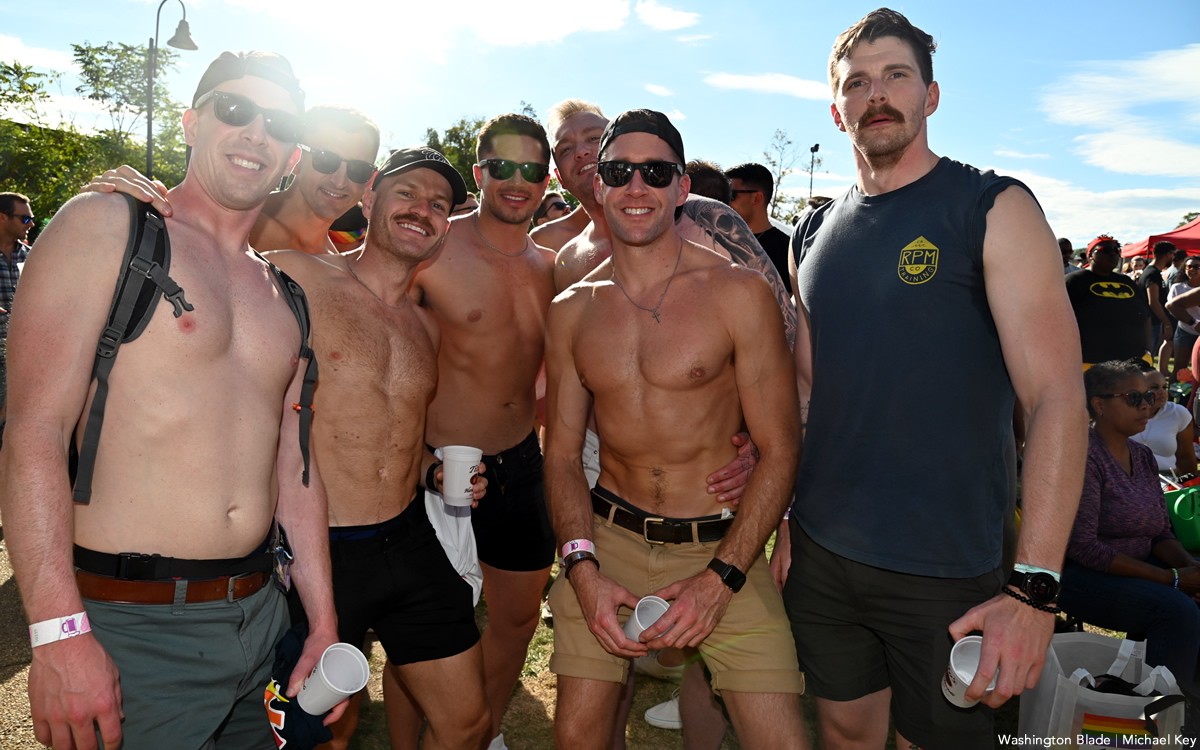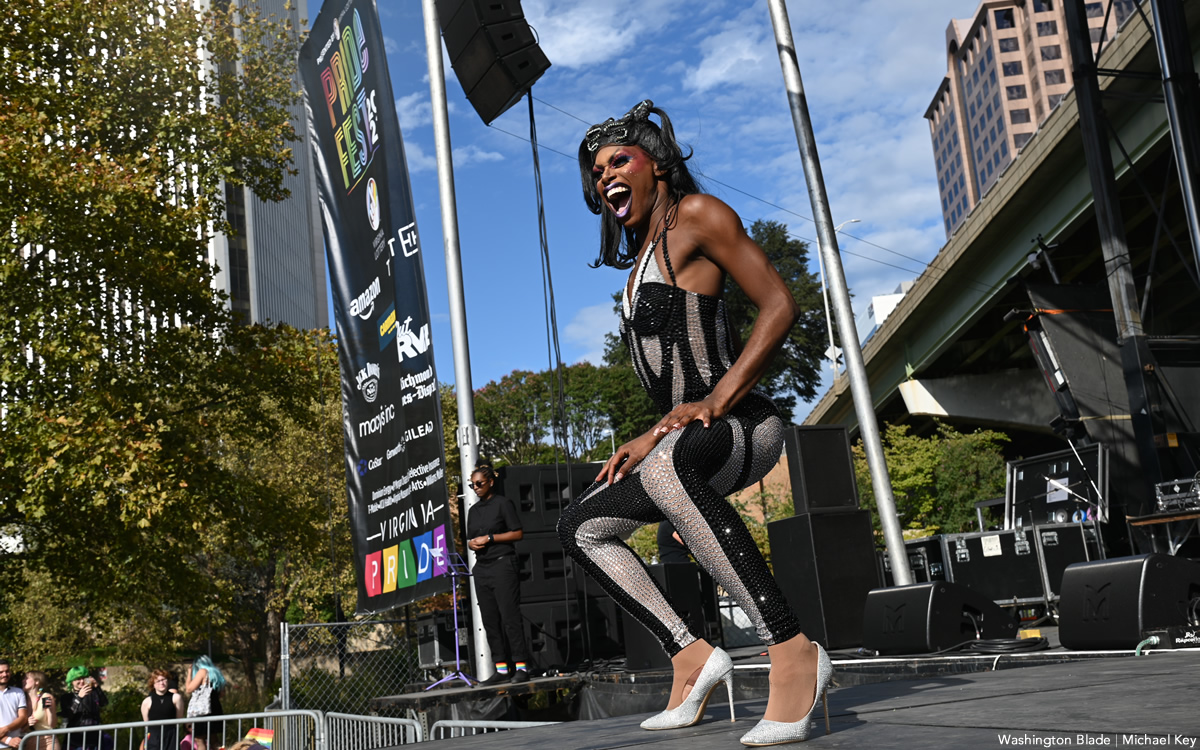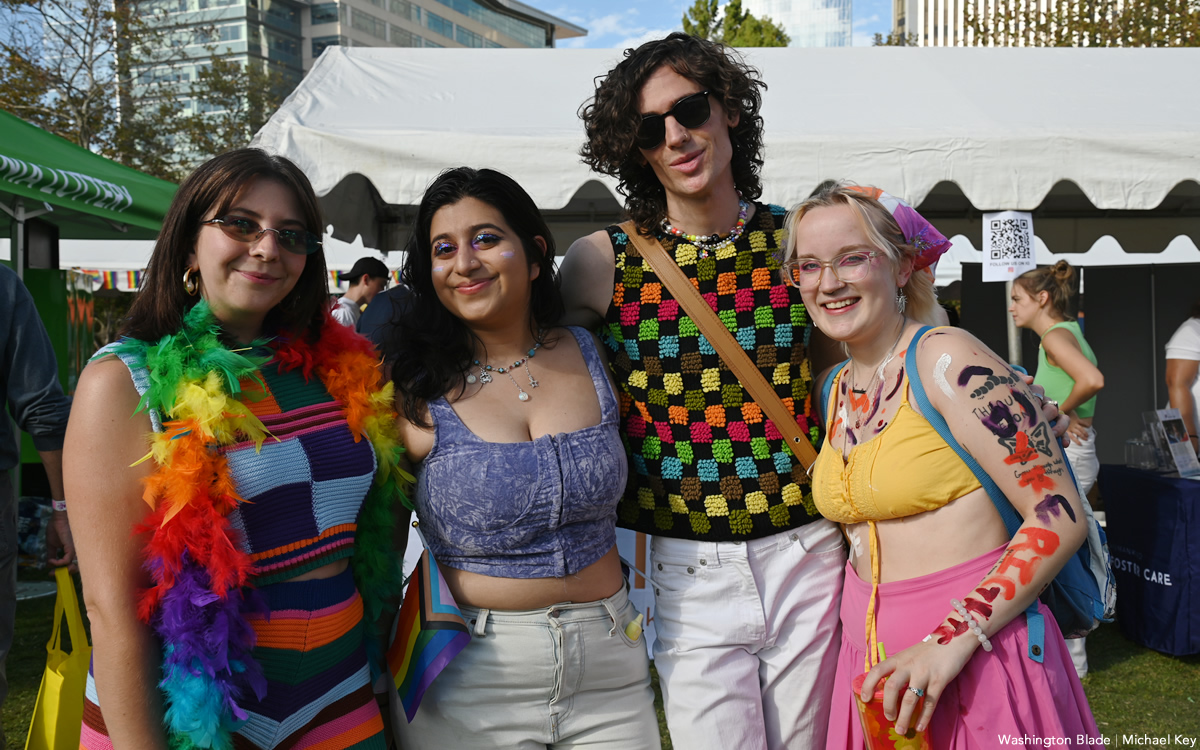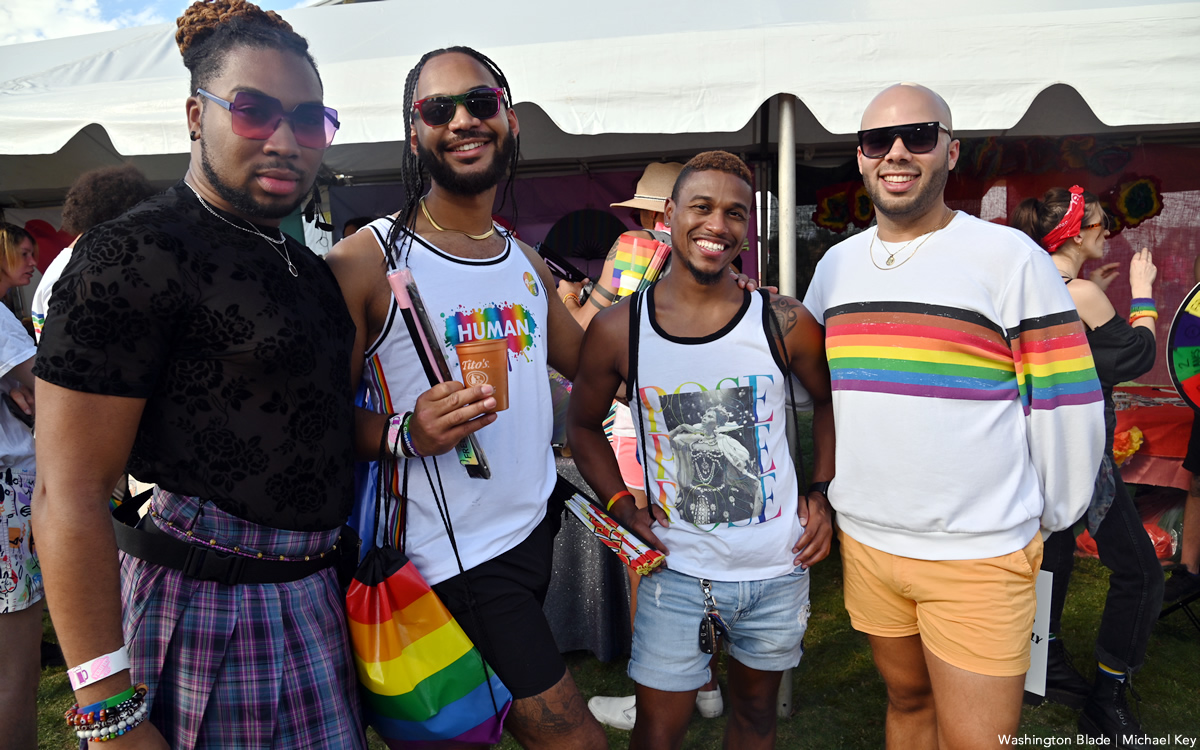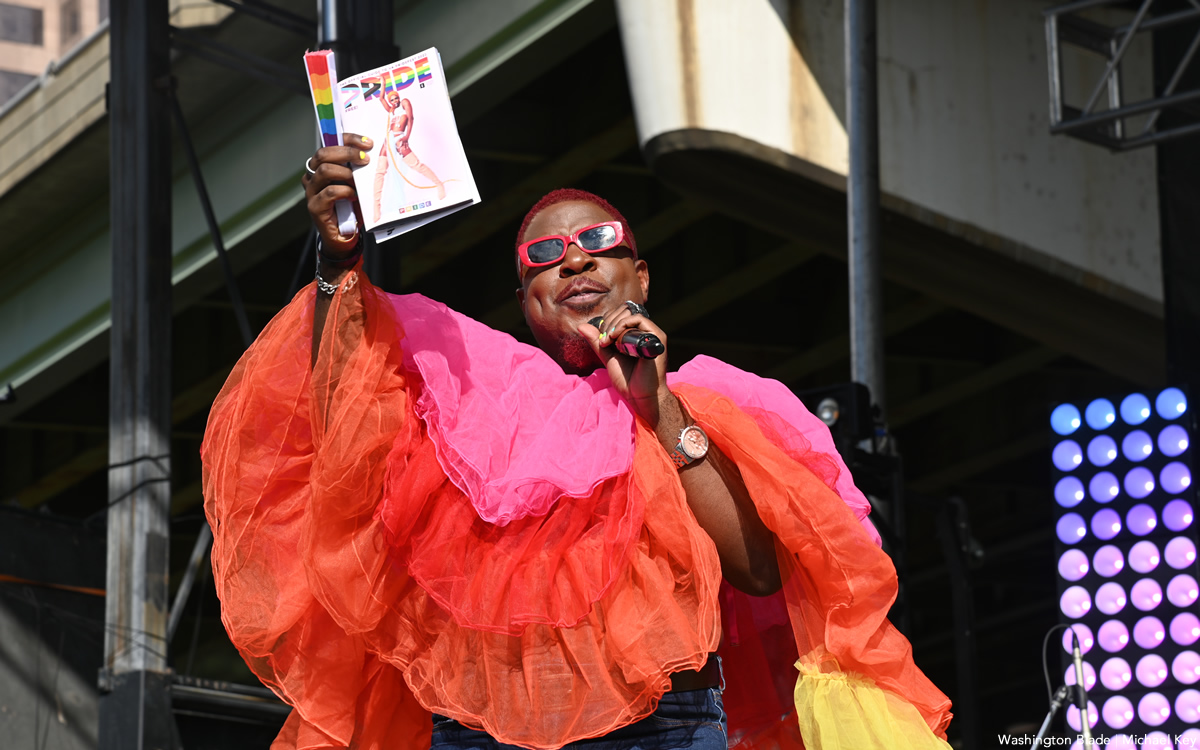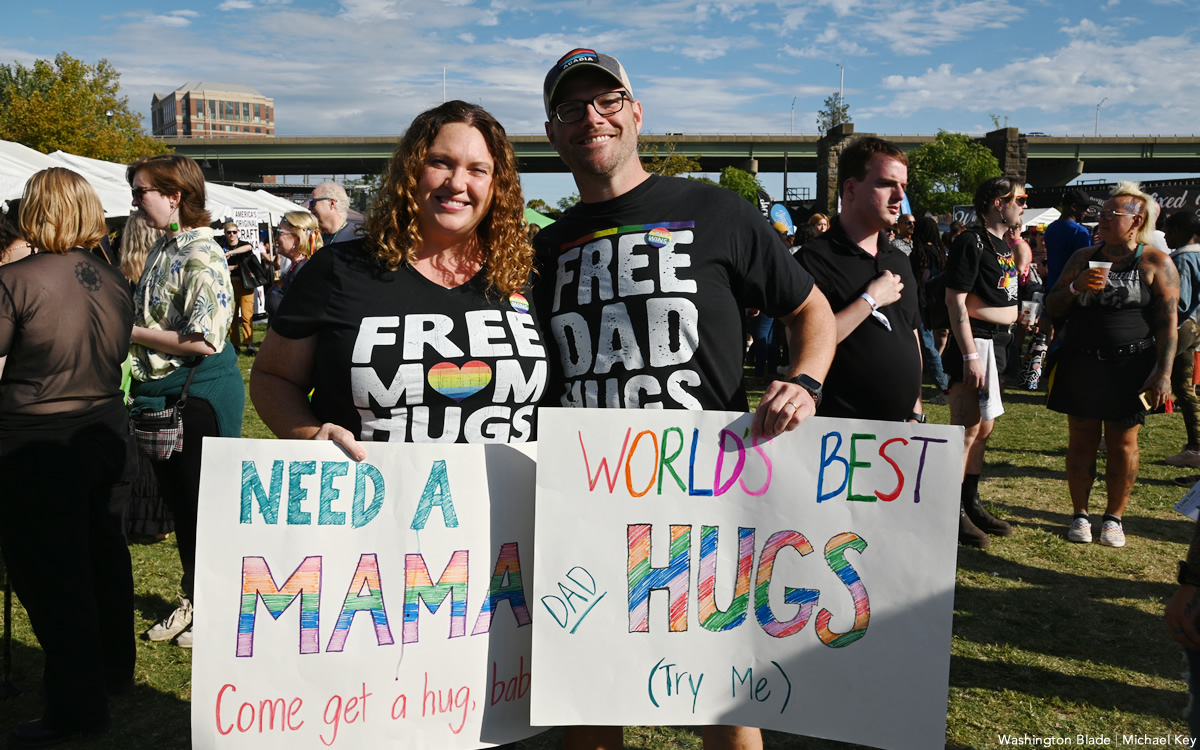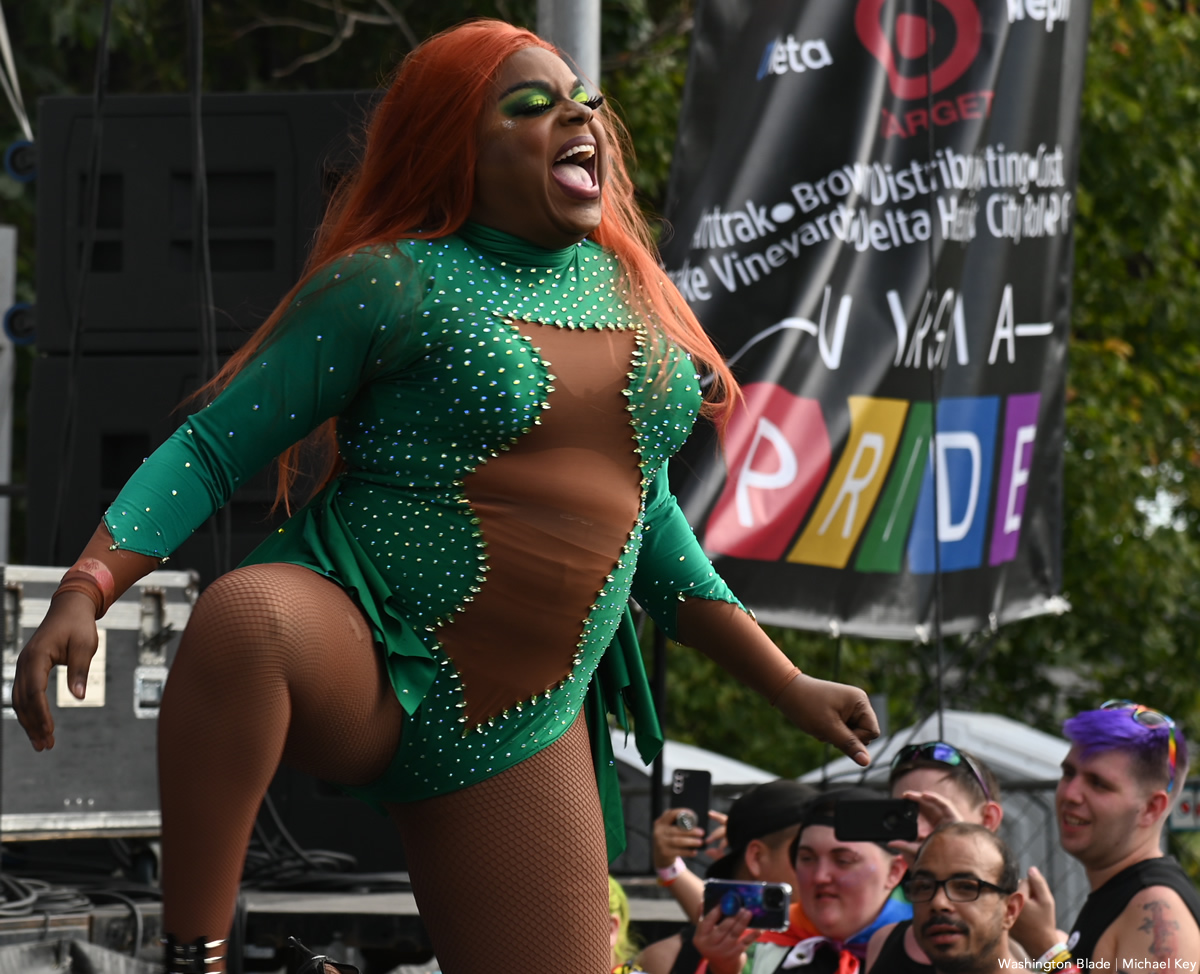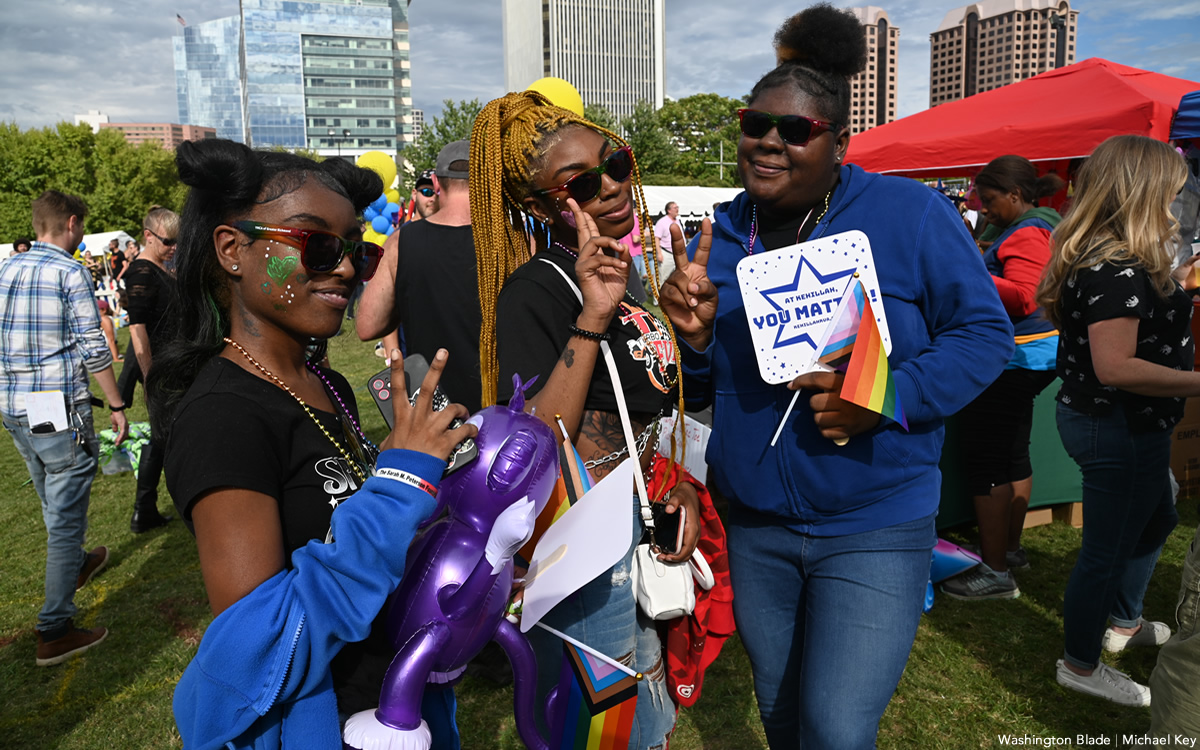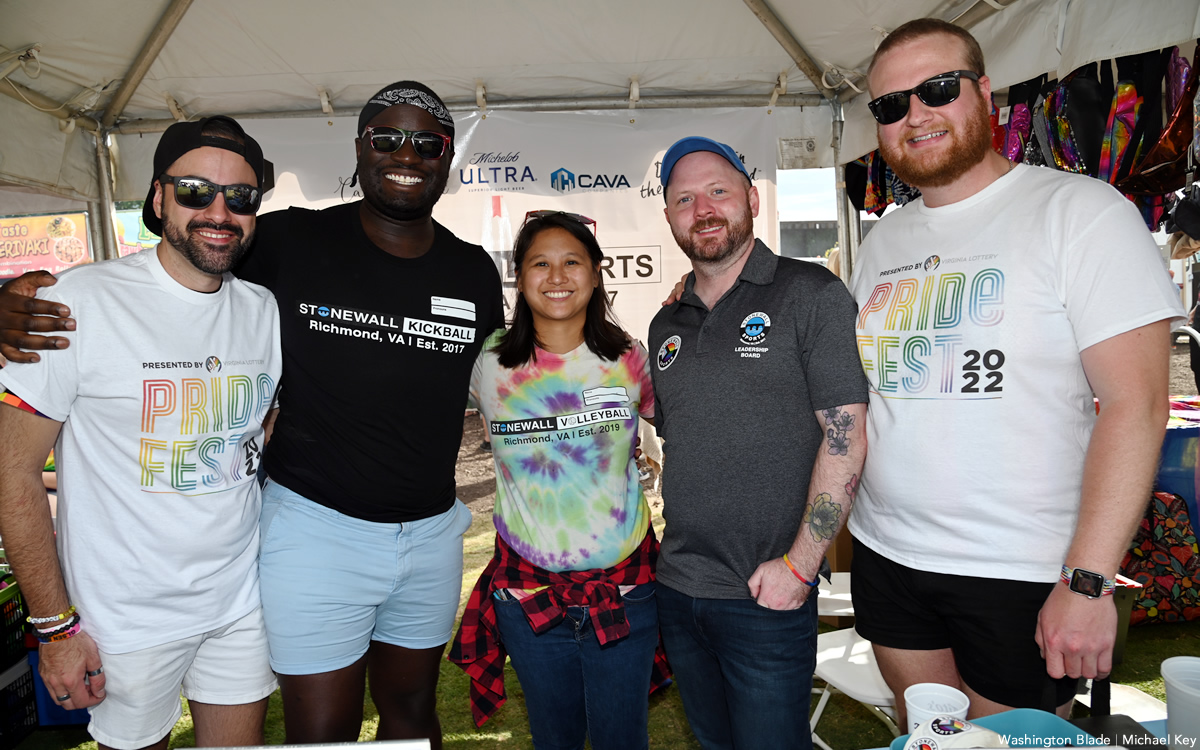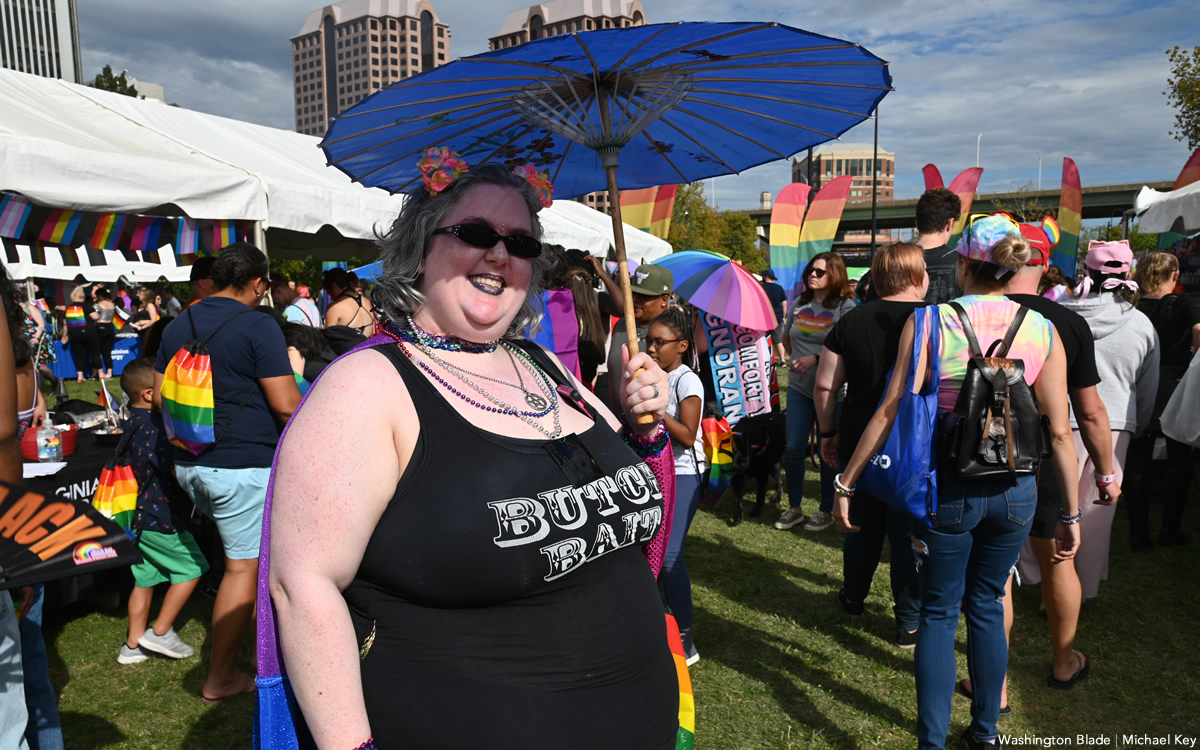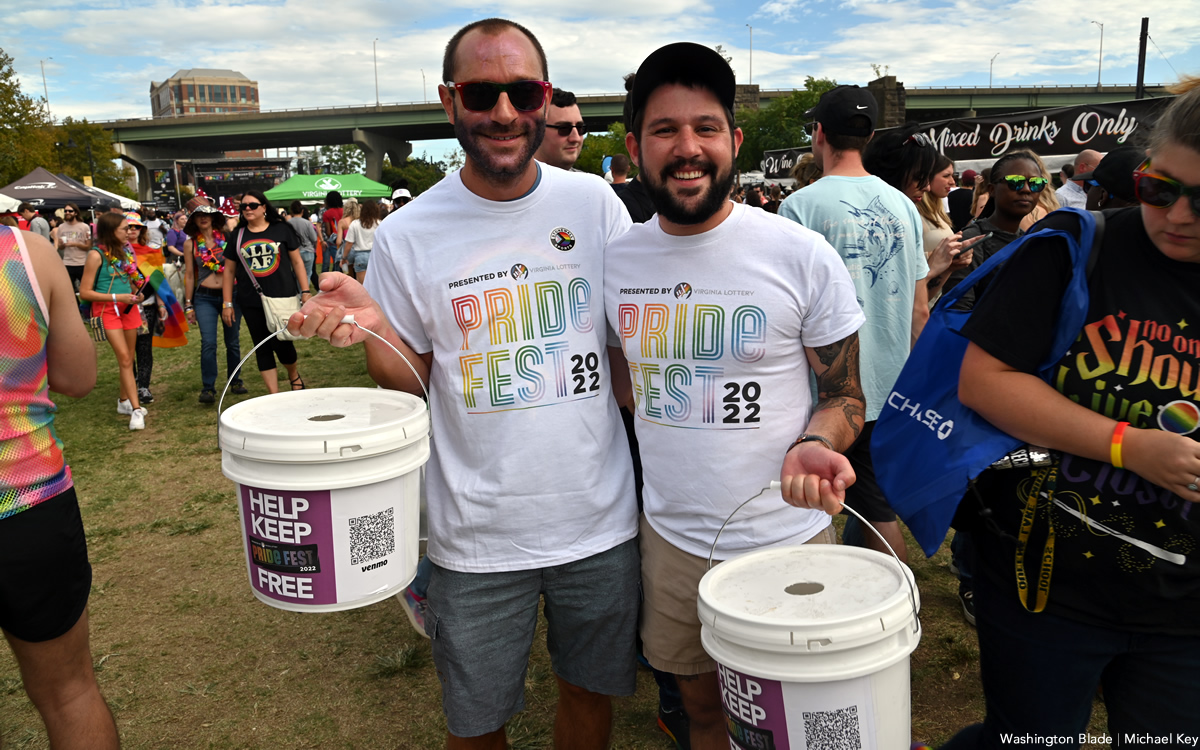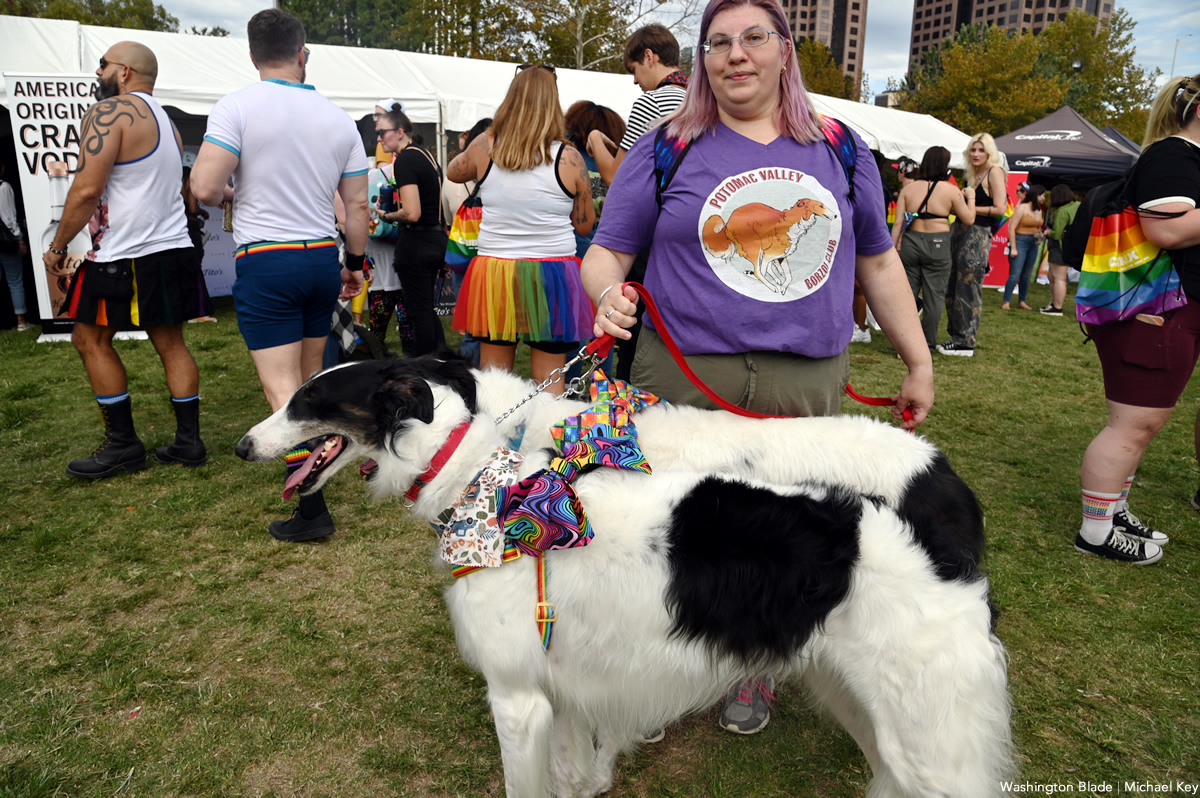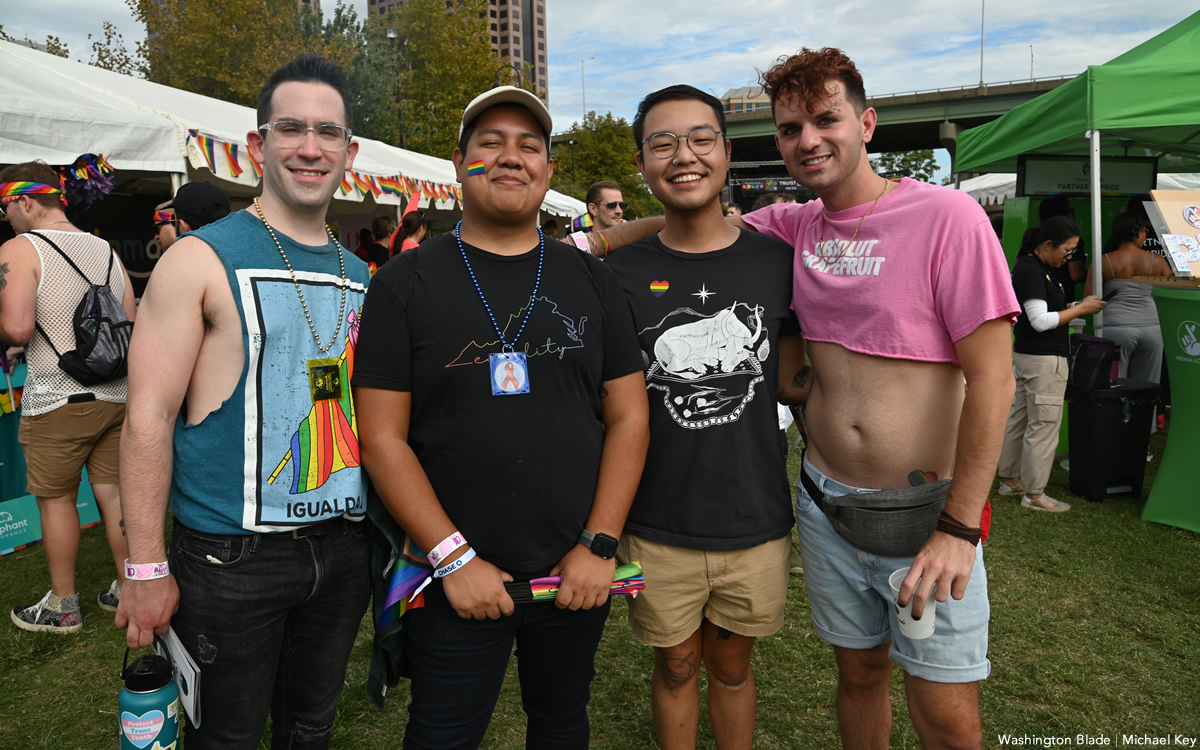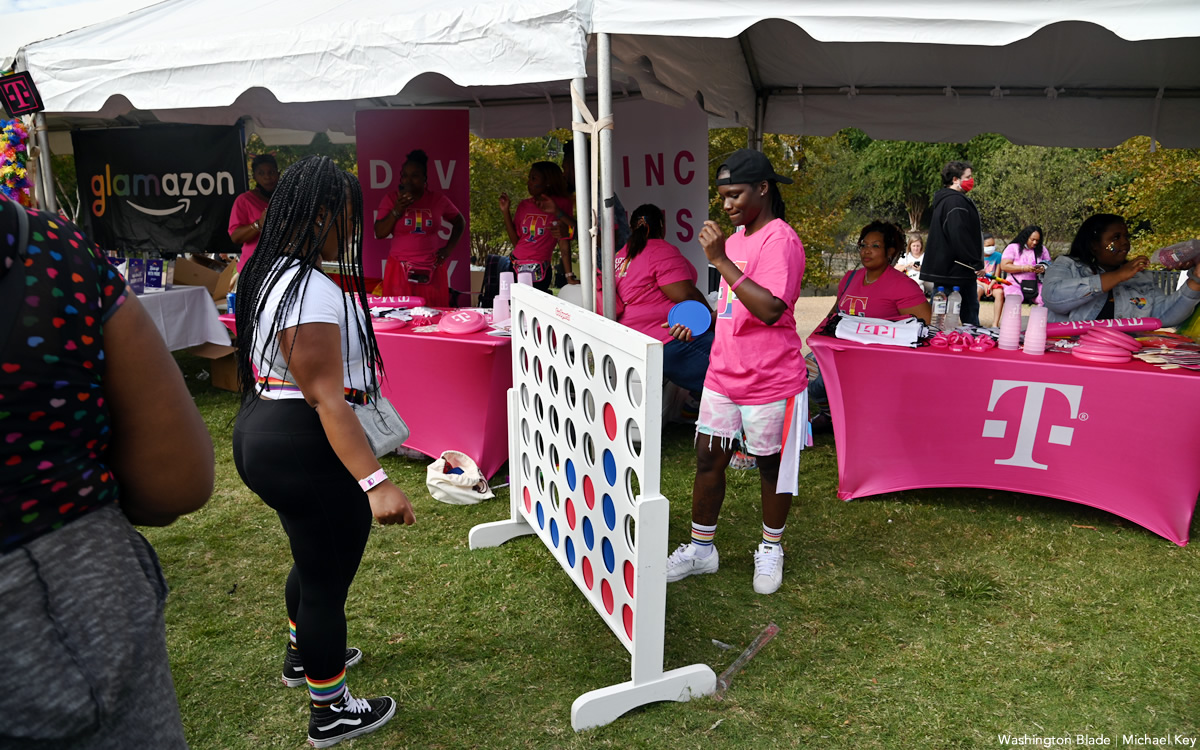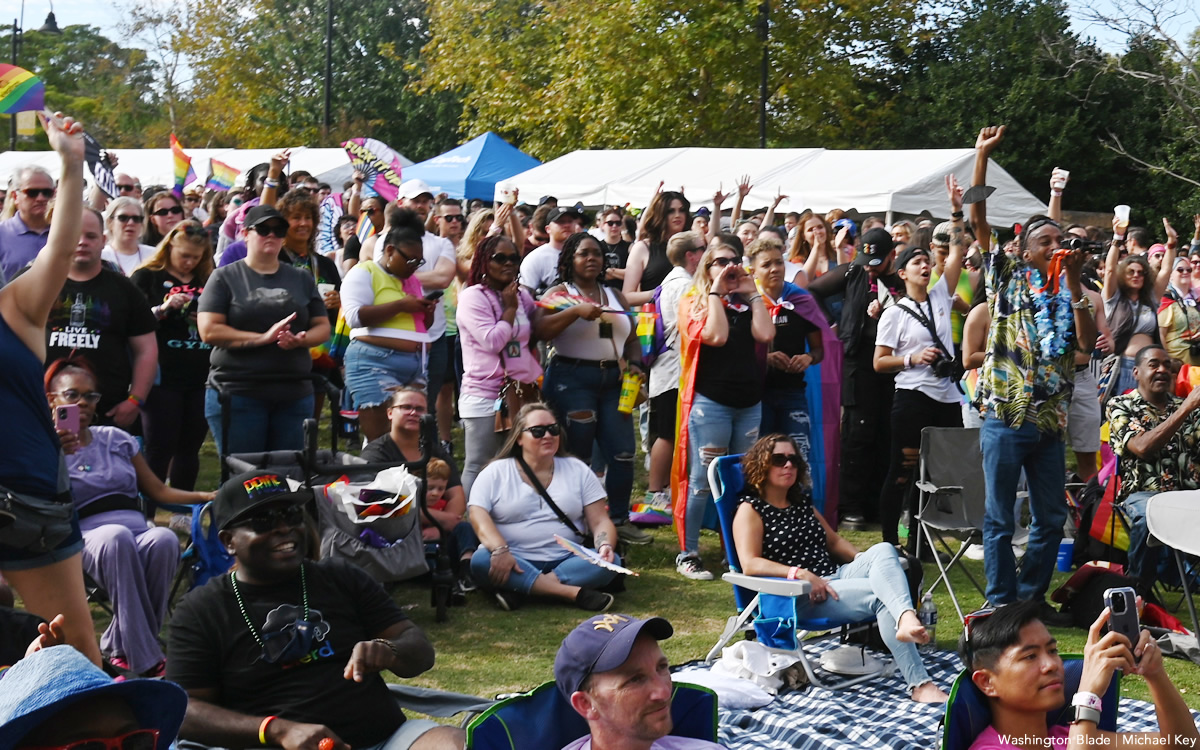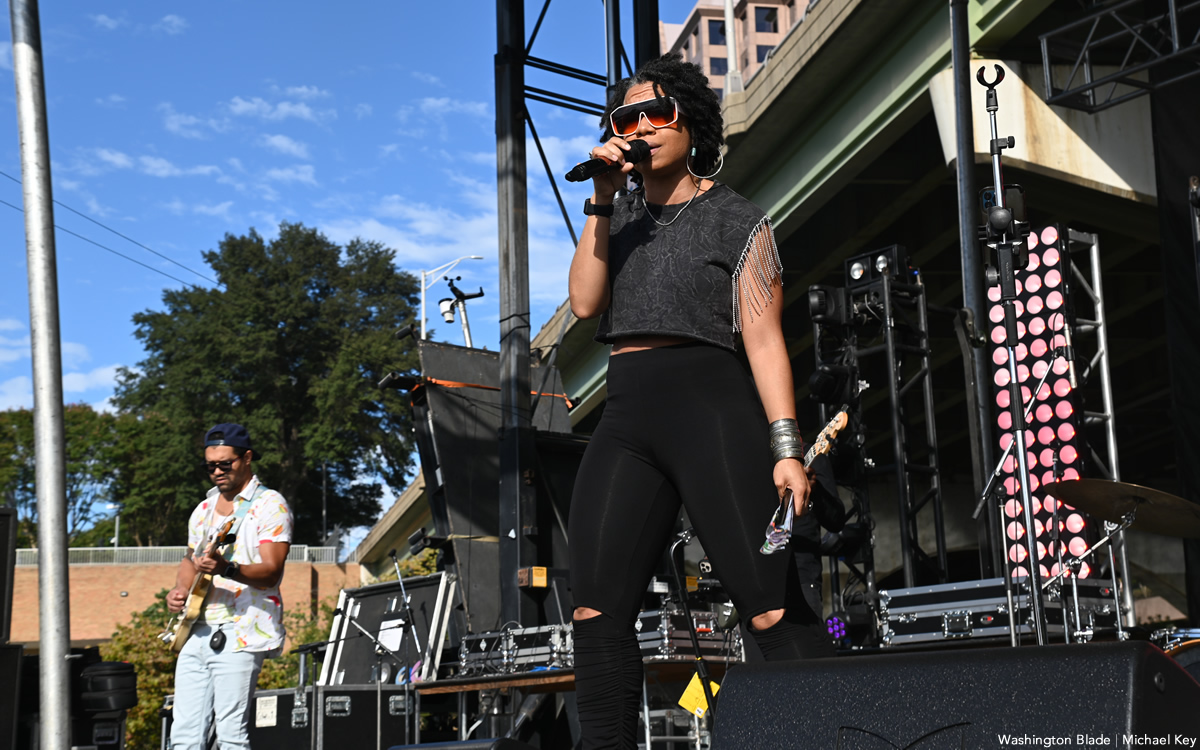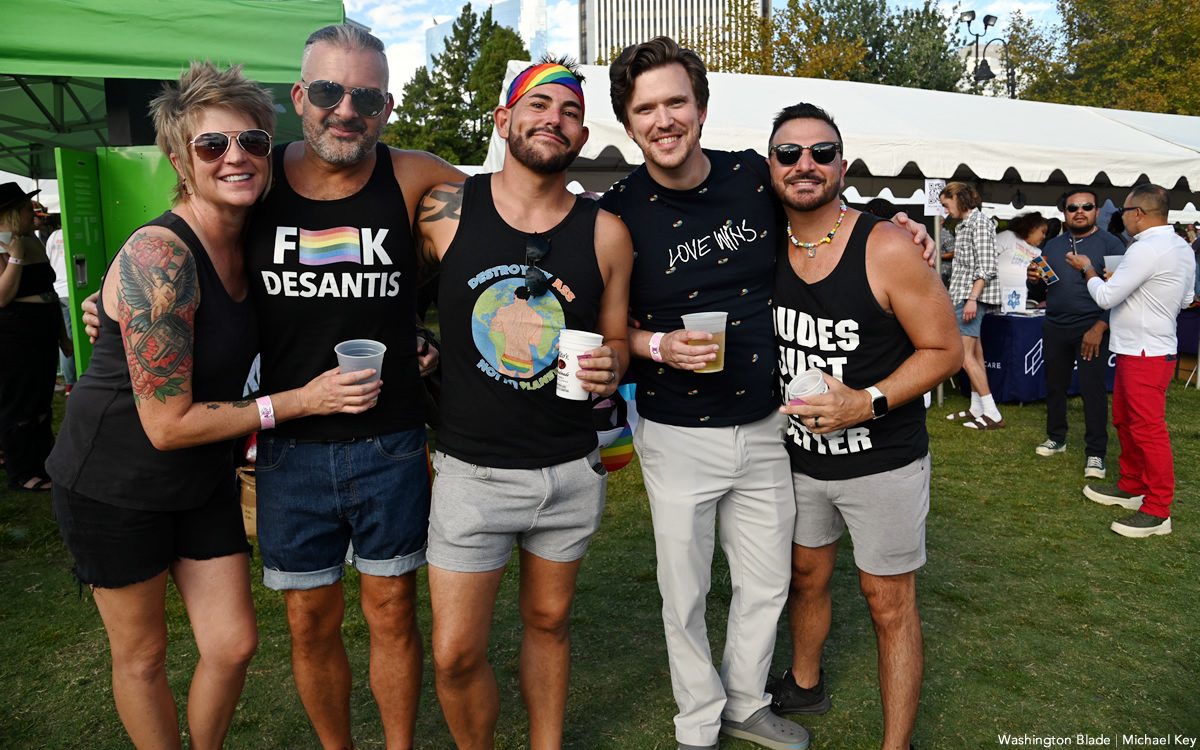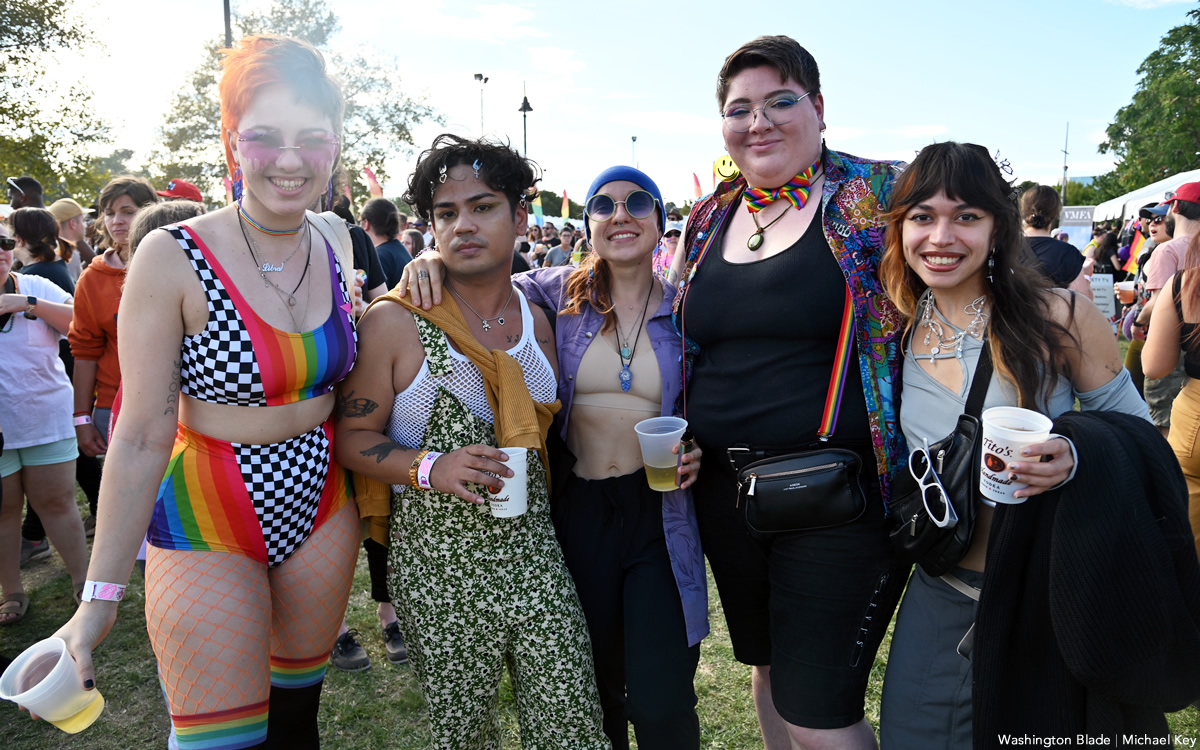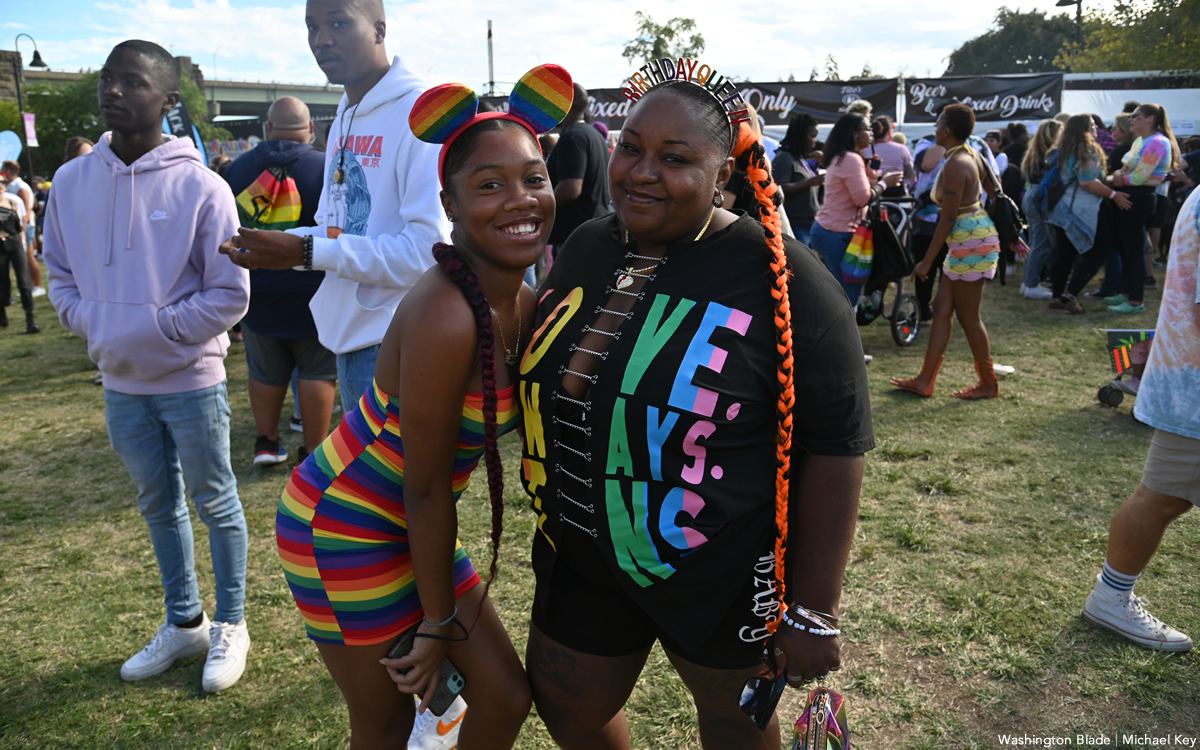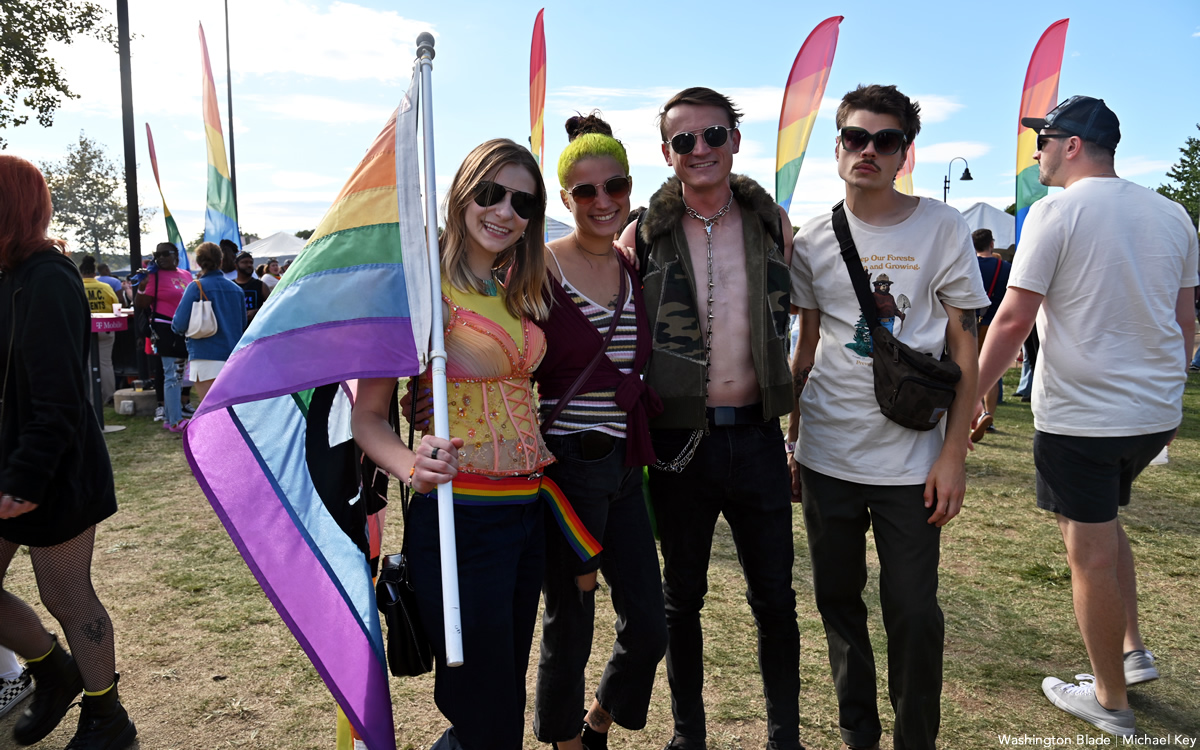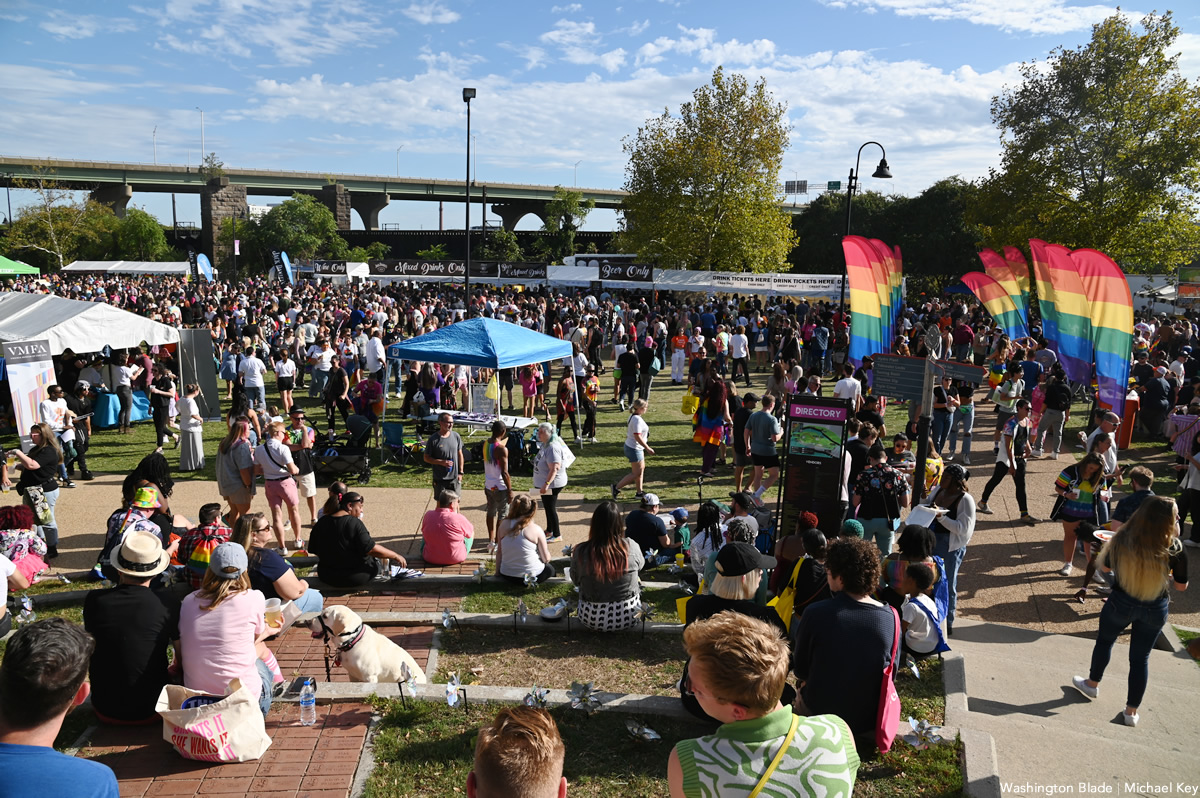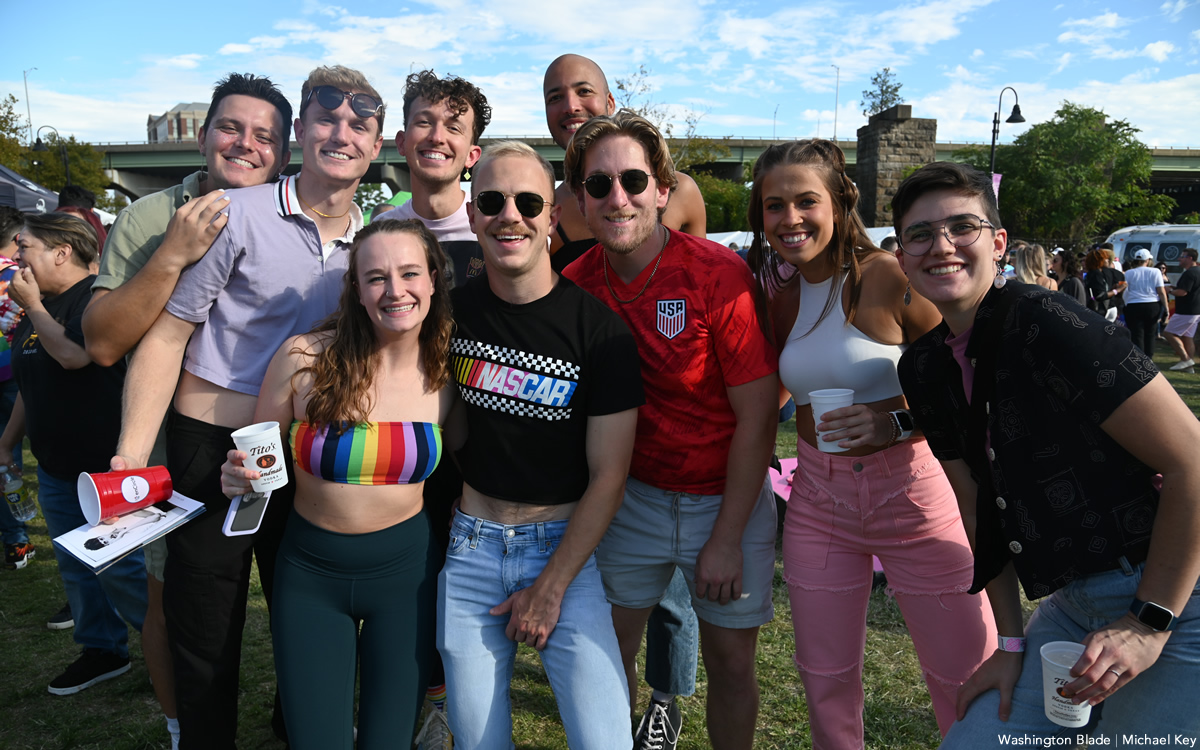 PHOTOS: SMYAL Fall Brunch
25th annual event raises money for LGBTQ youth services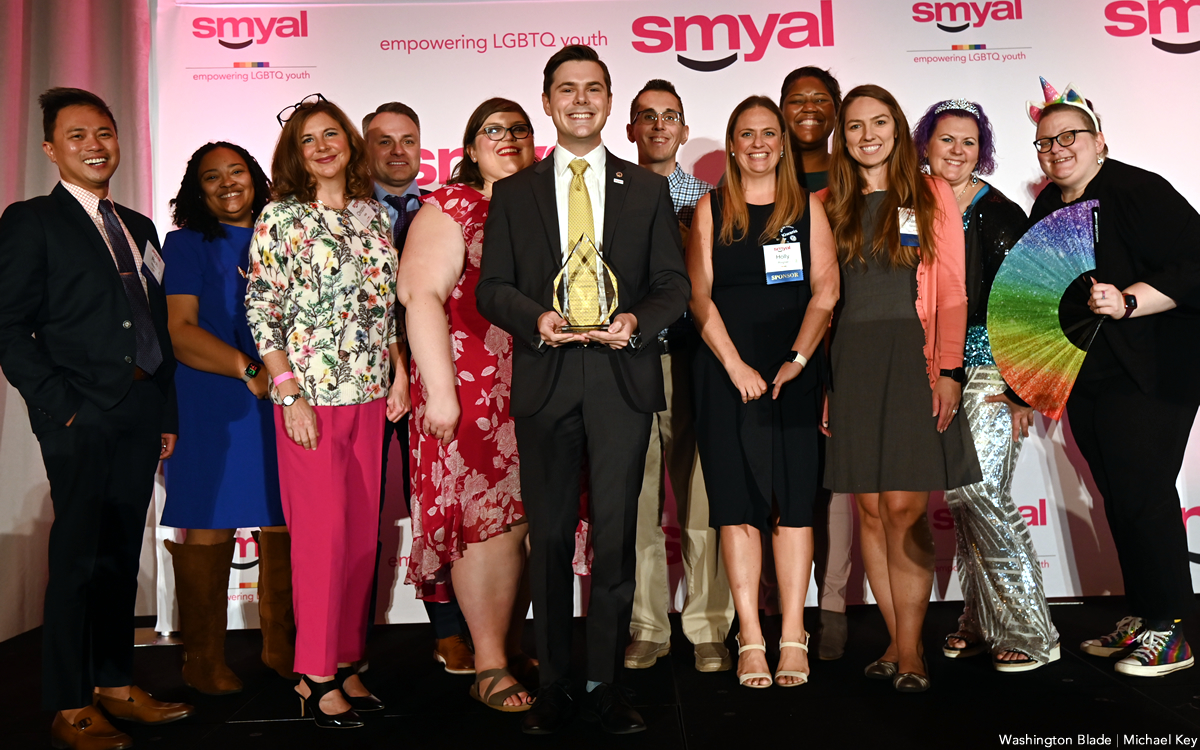 The 25th annual SMYAL Fall Brunch was held at the Marriott Marquis on Saturday, Sept. 24. SMYAL, Supporting and Mentoring Youth Advocates and Leaders, is a D.C.-area LGBTQ youth services organization.
(Washington Blade photos by Michael Key)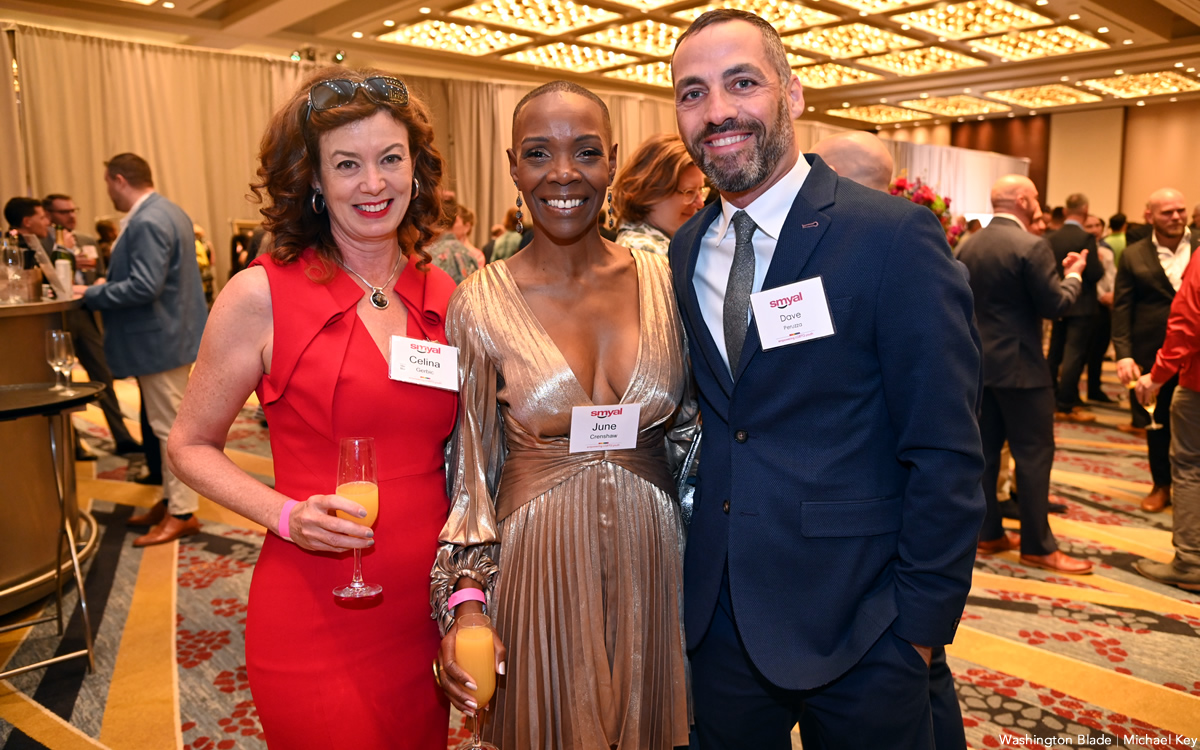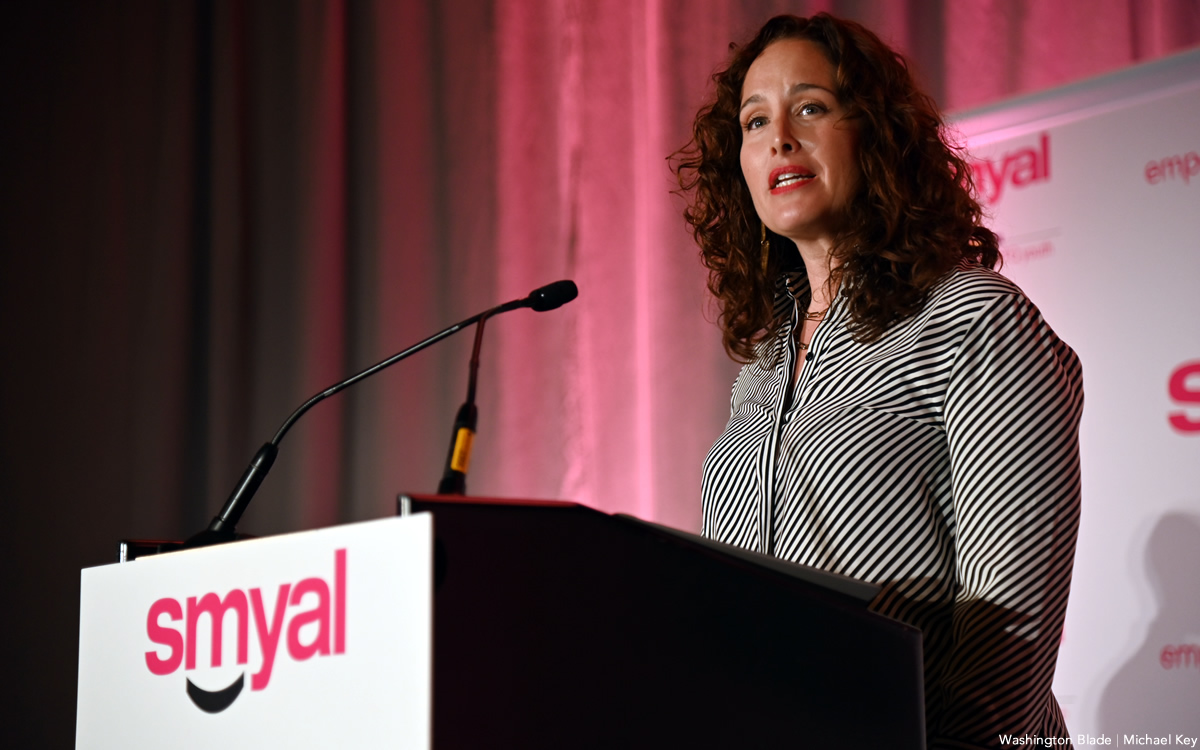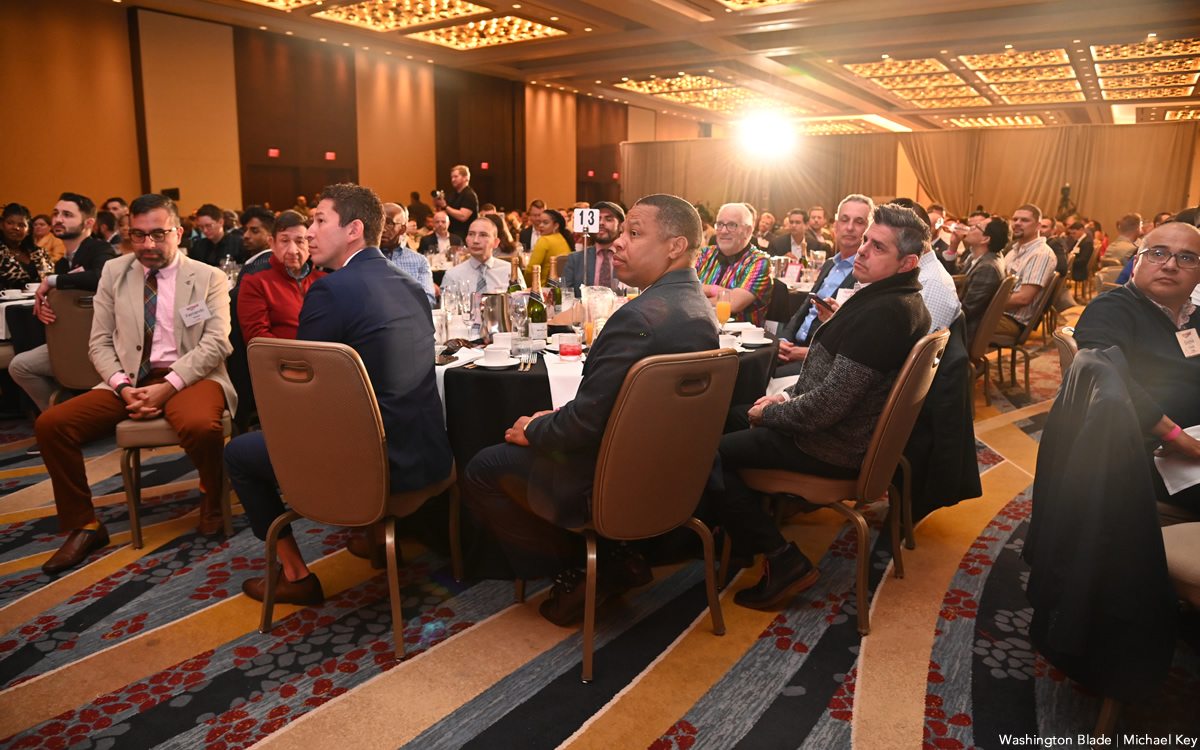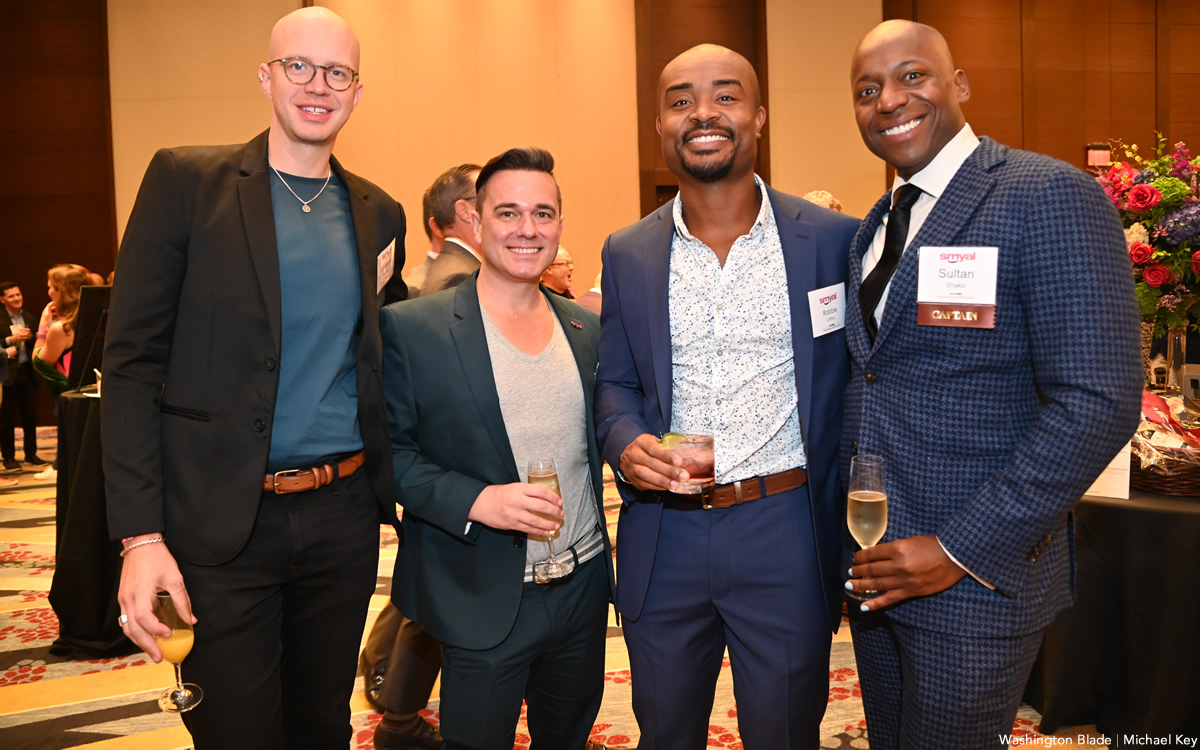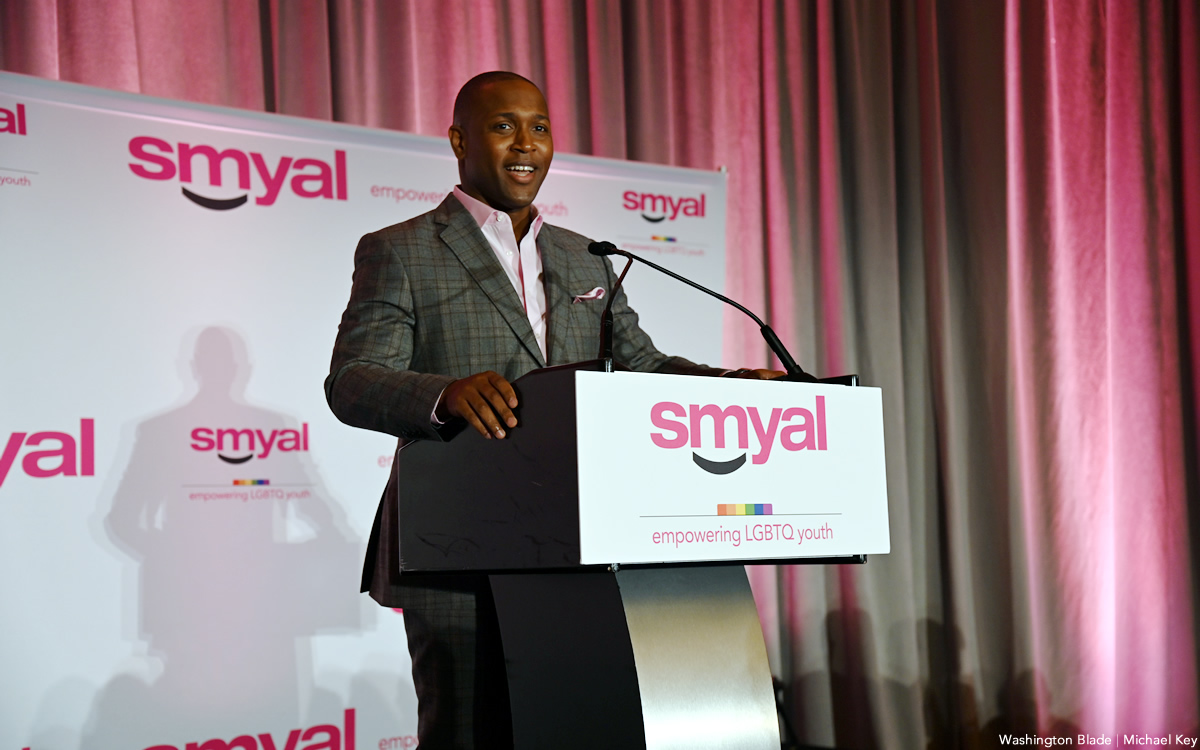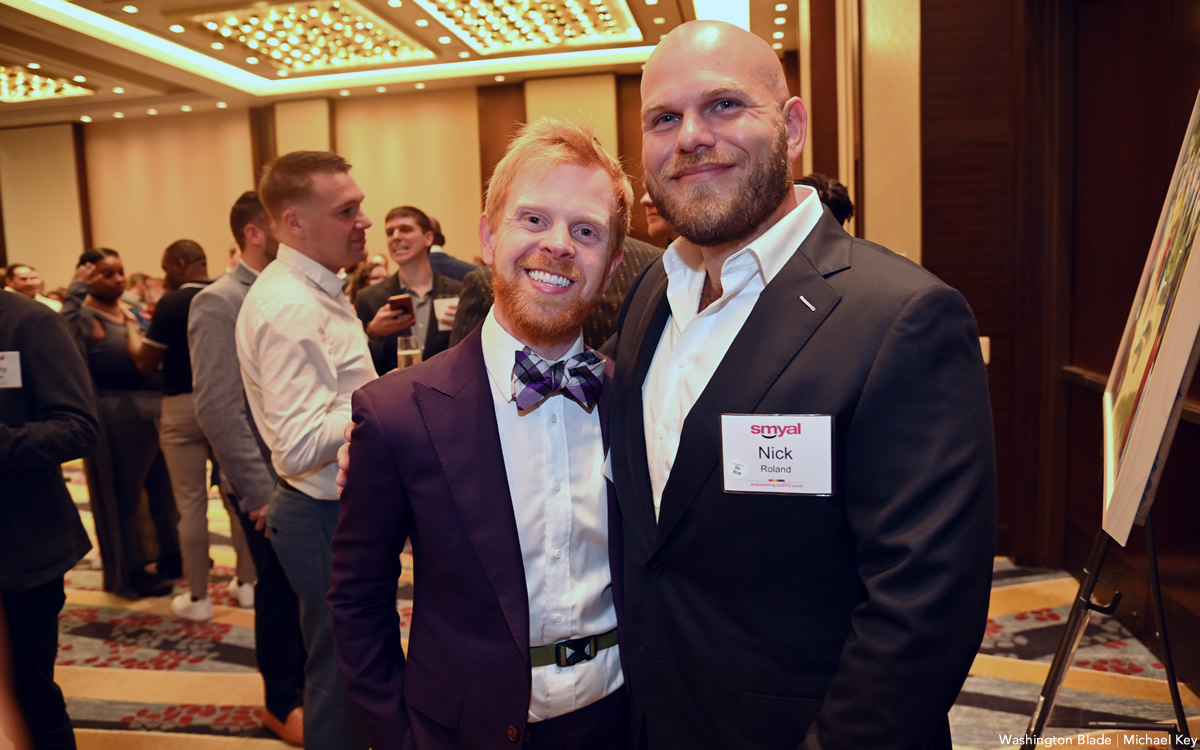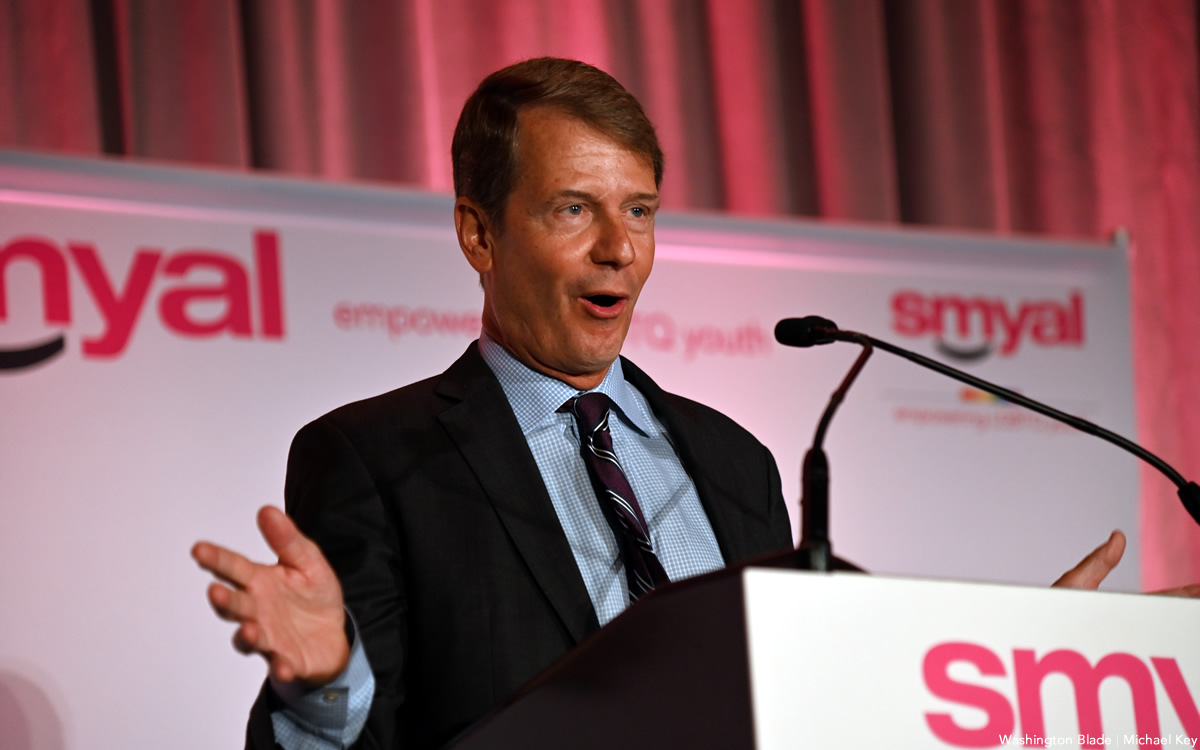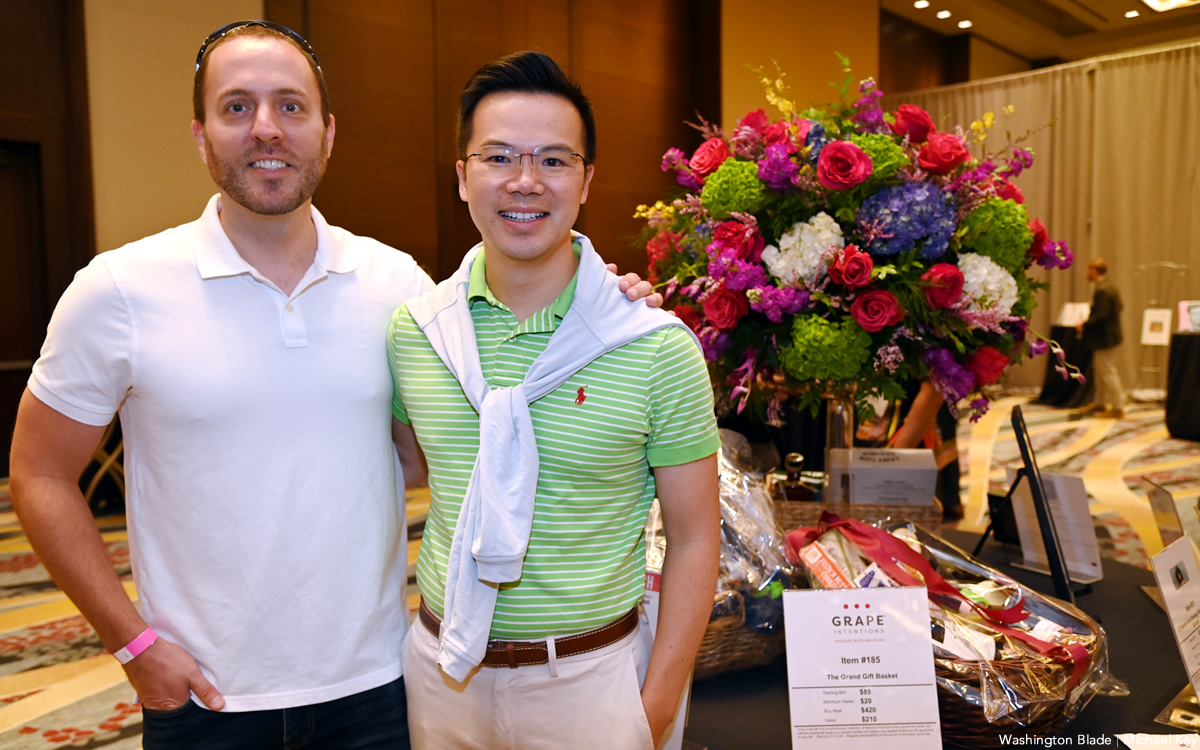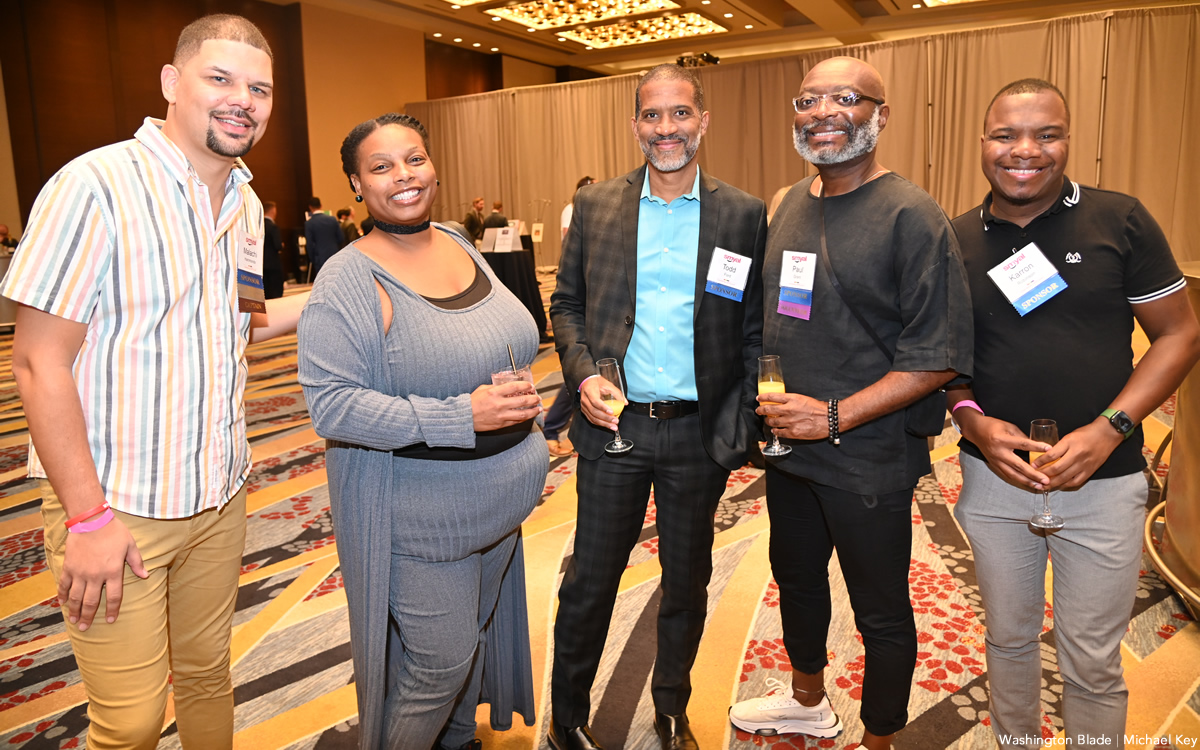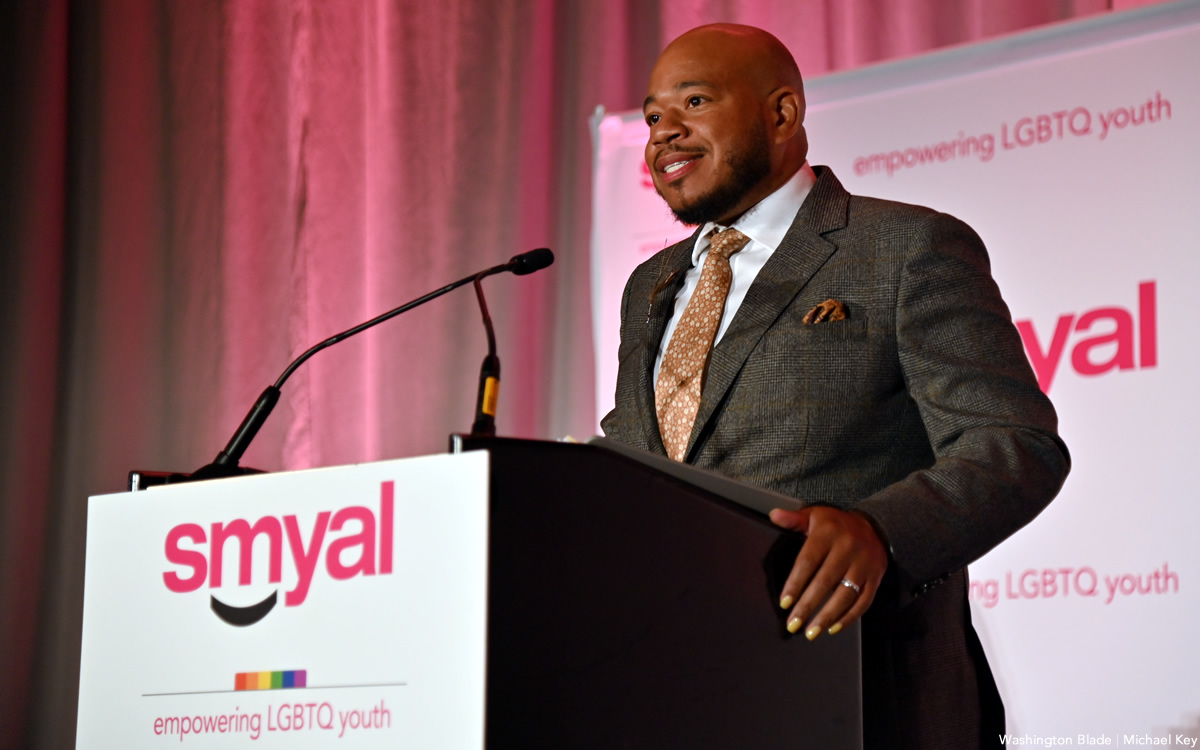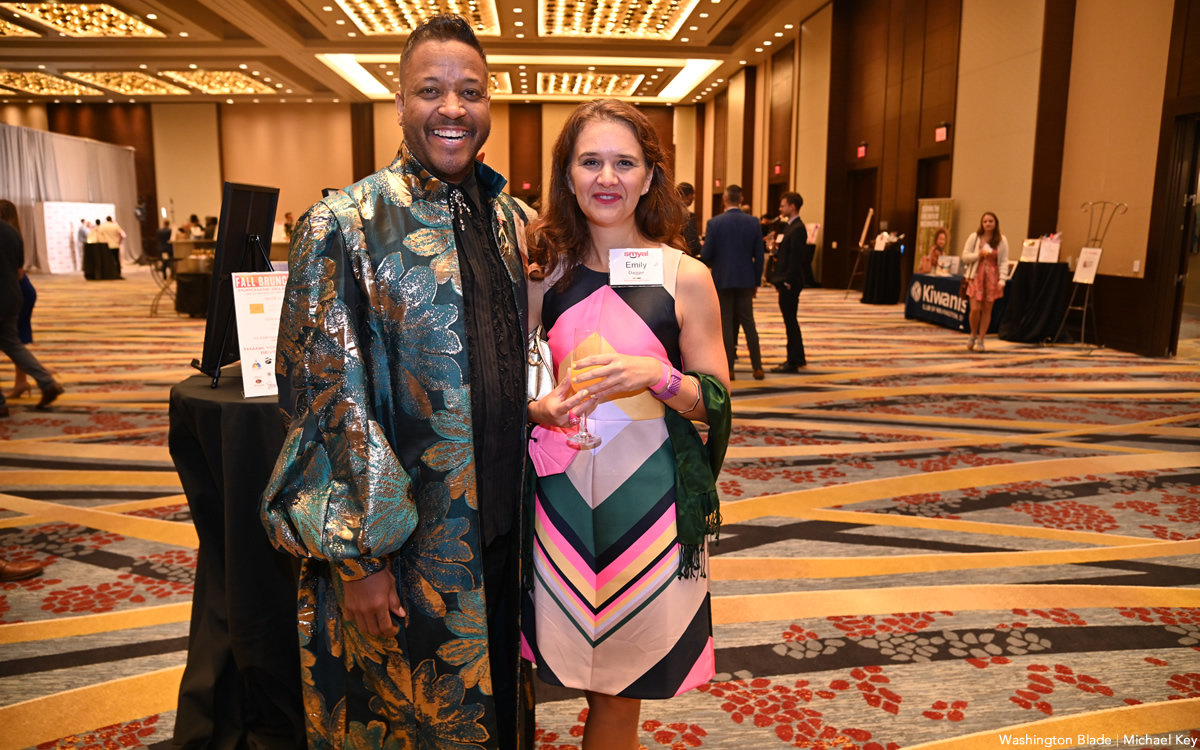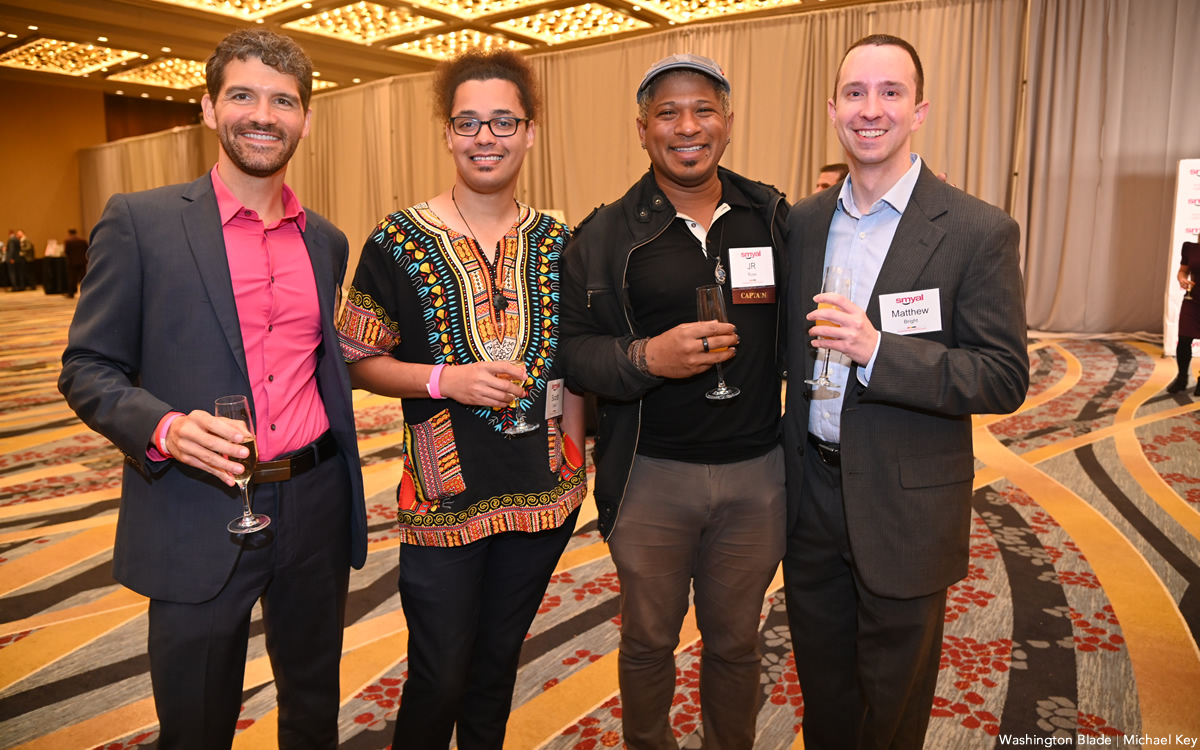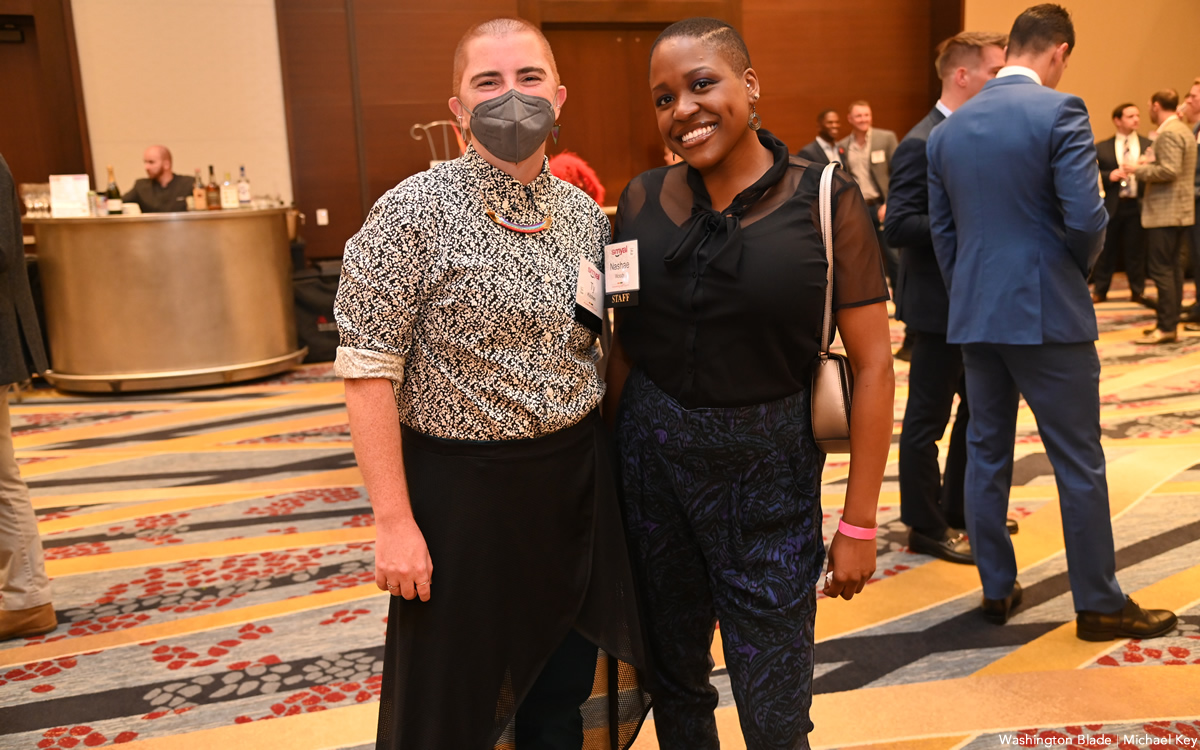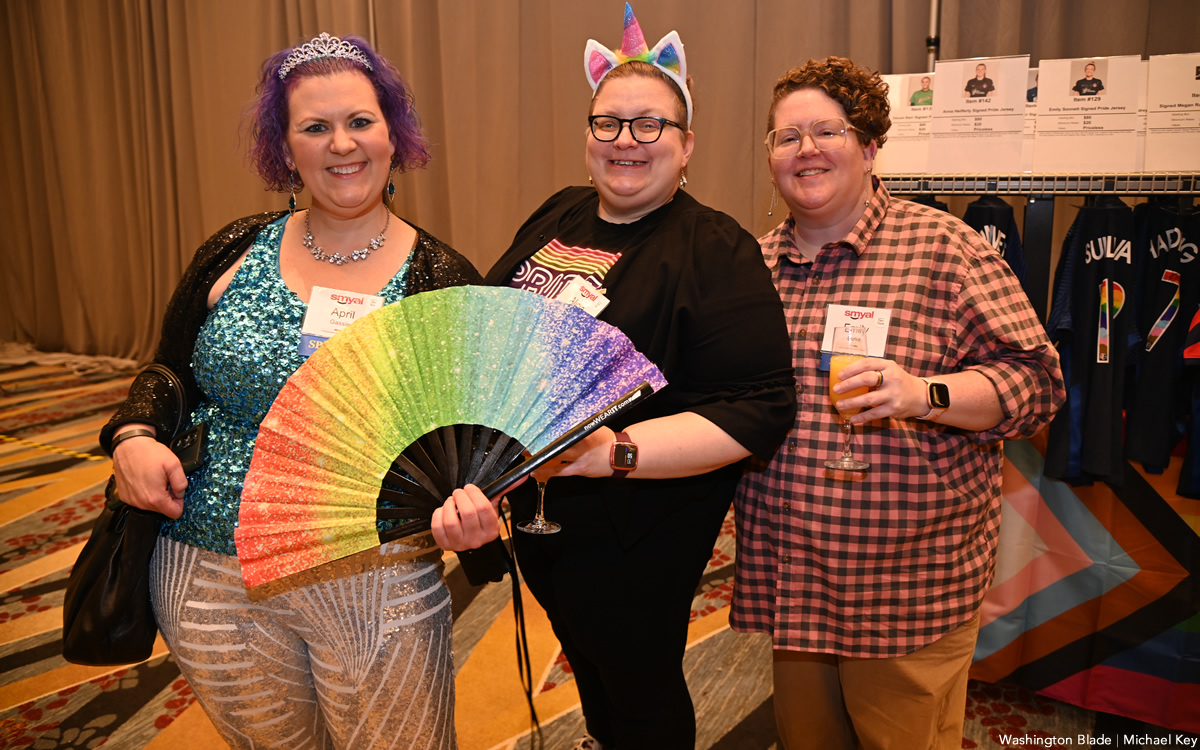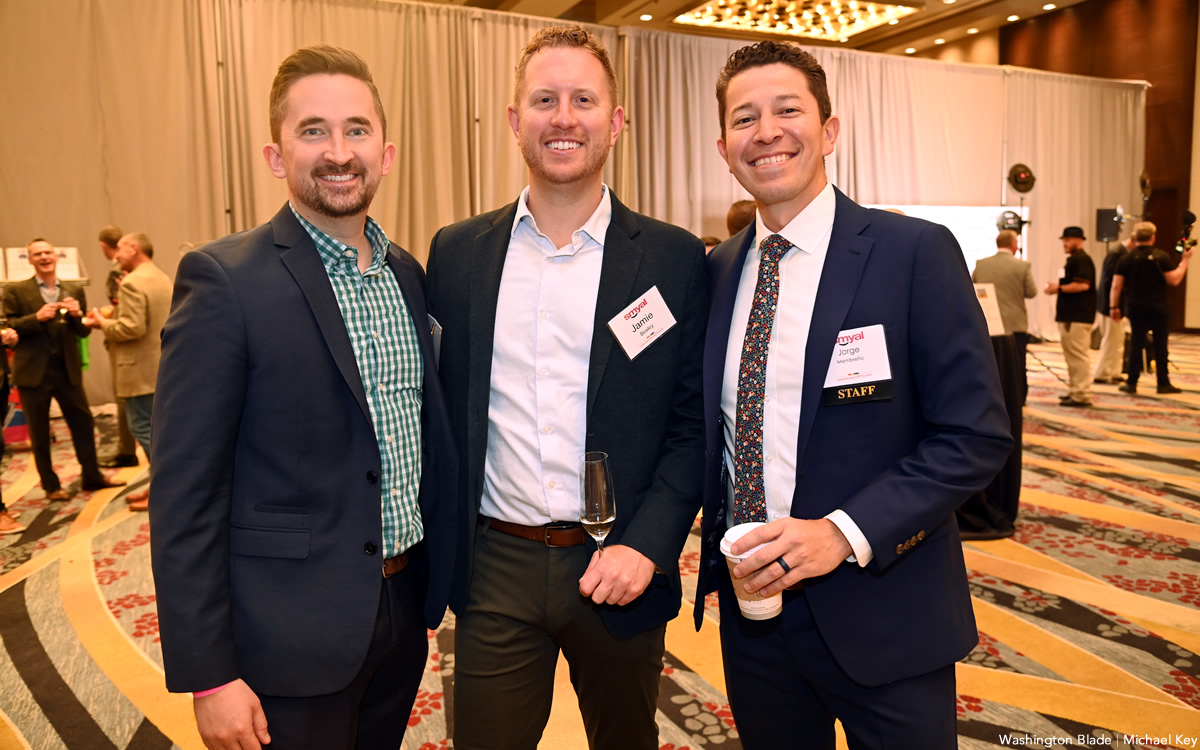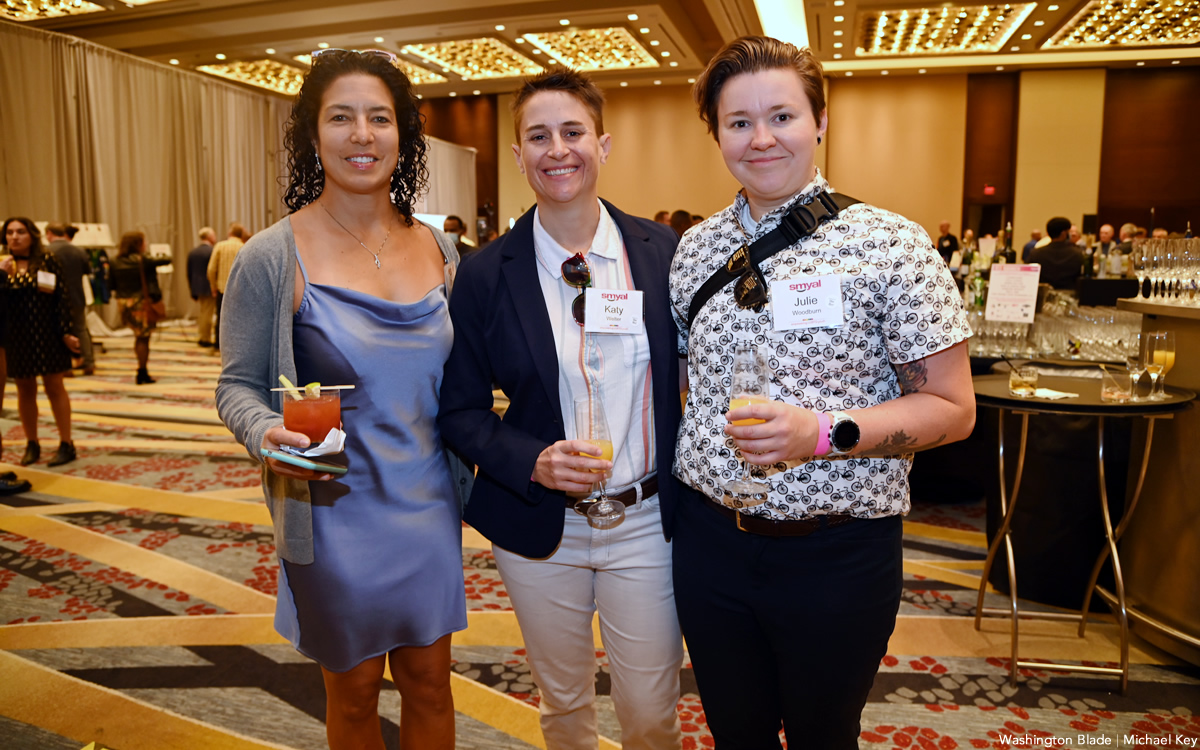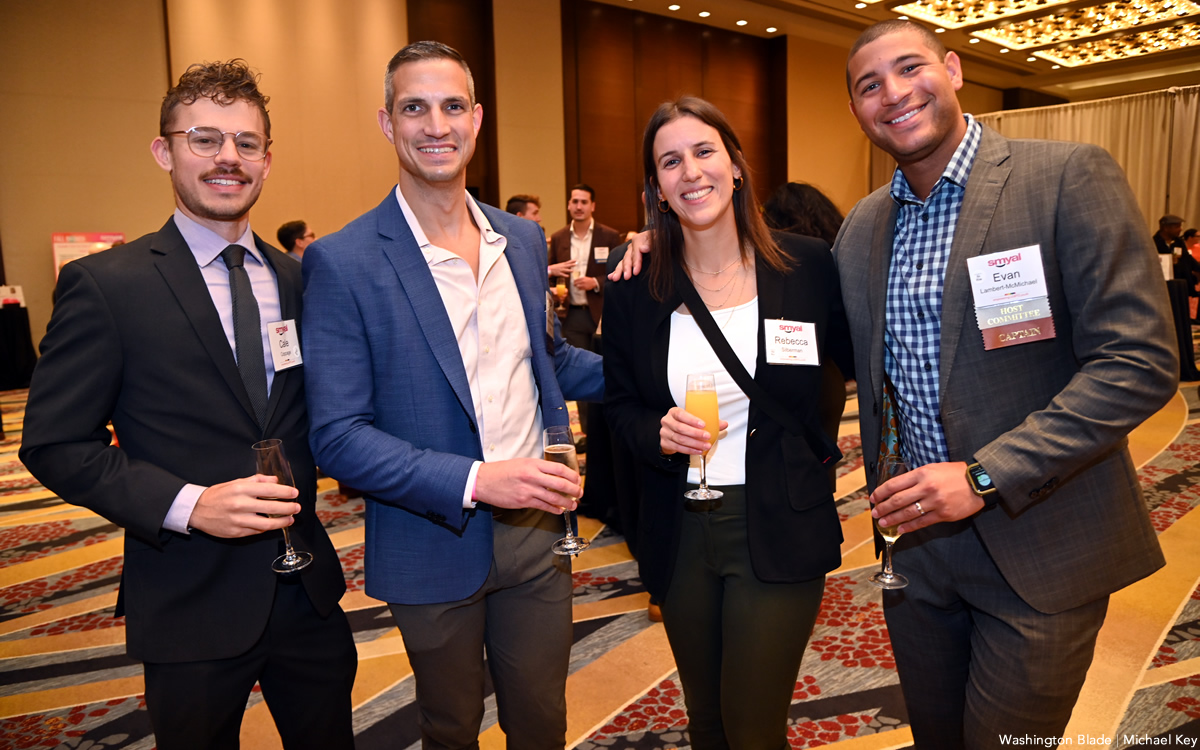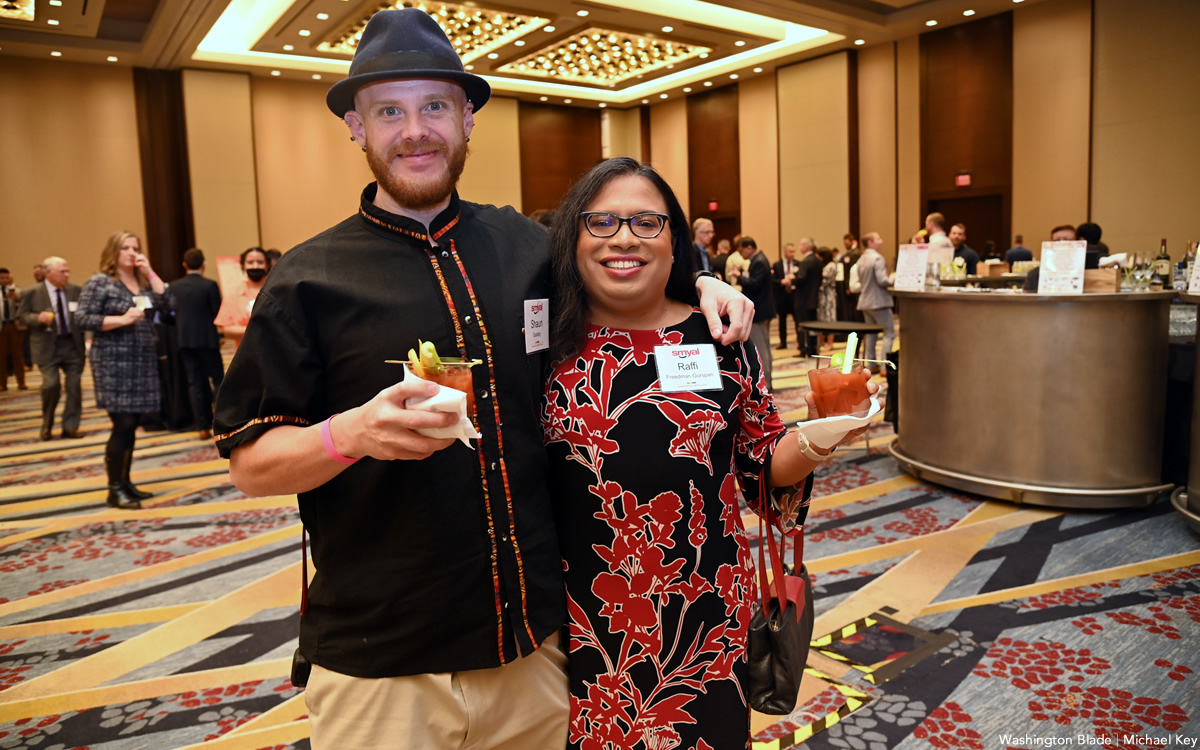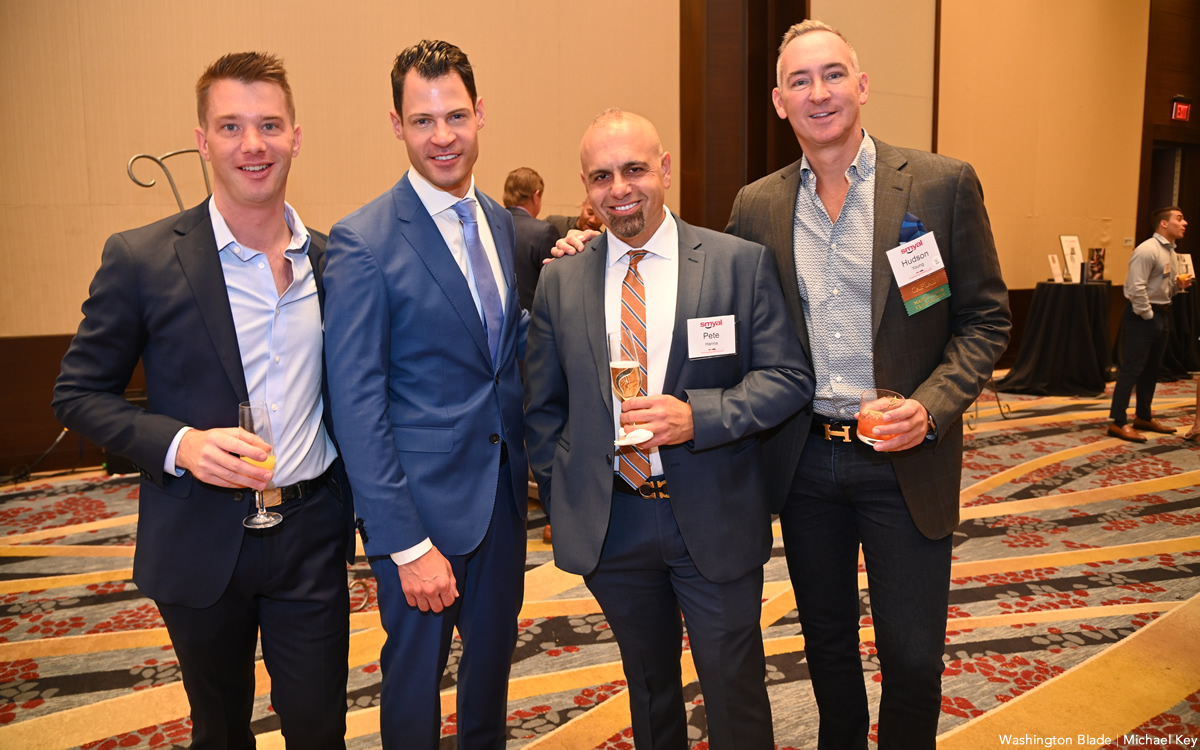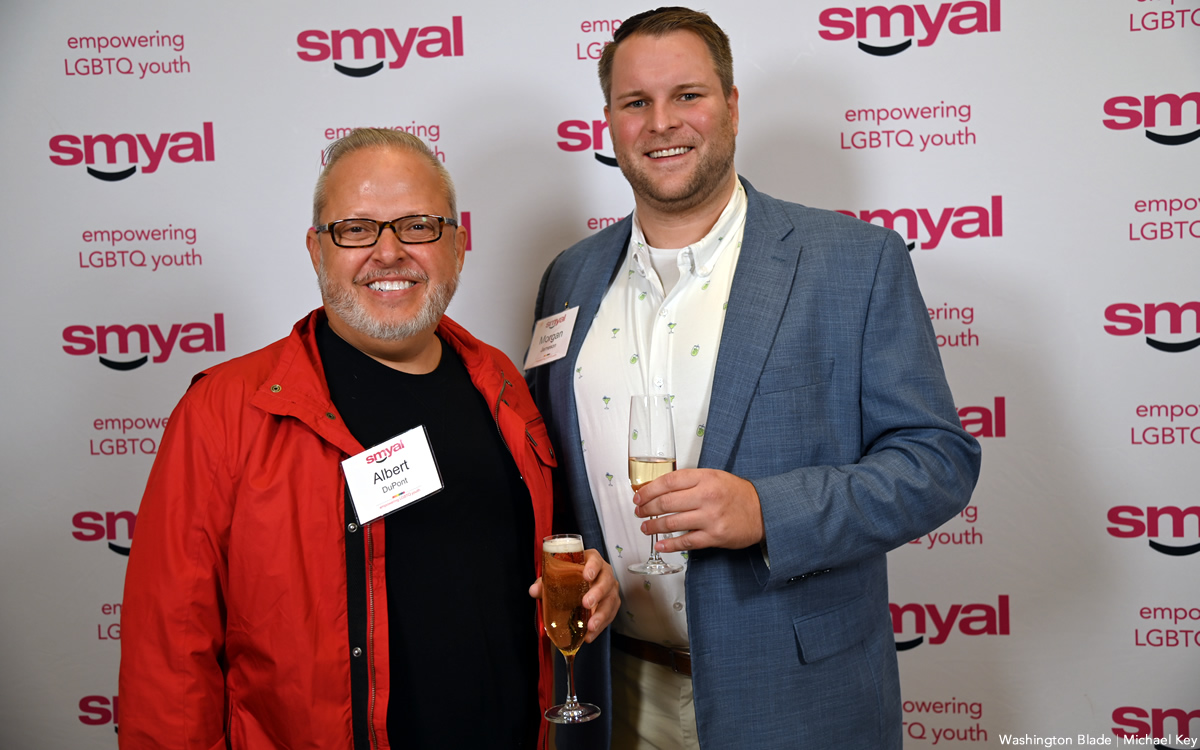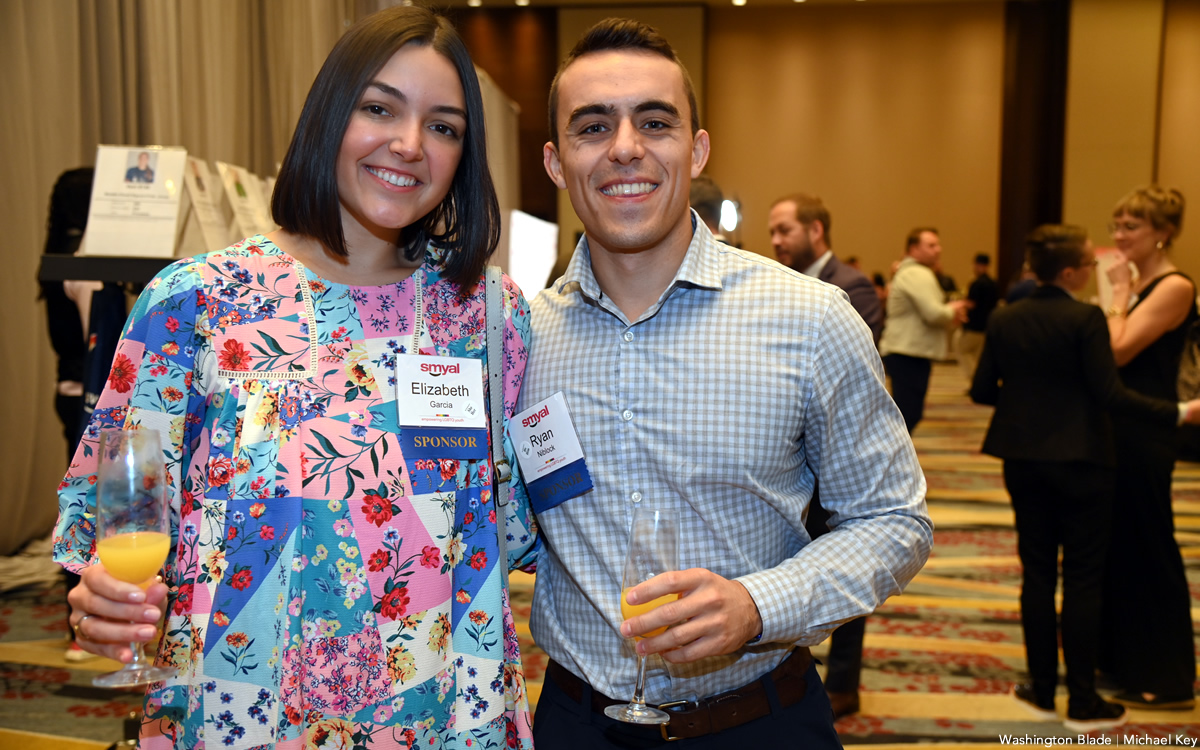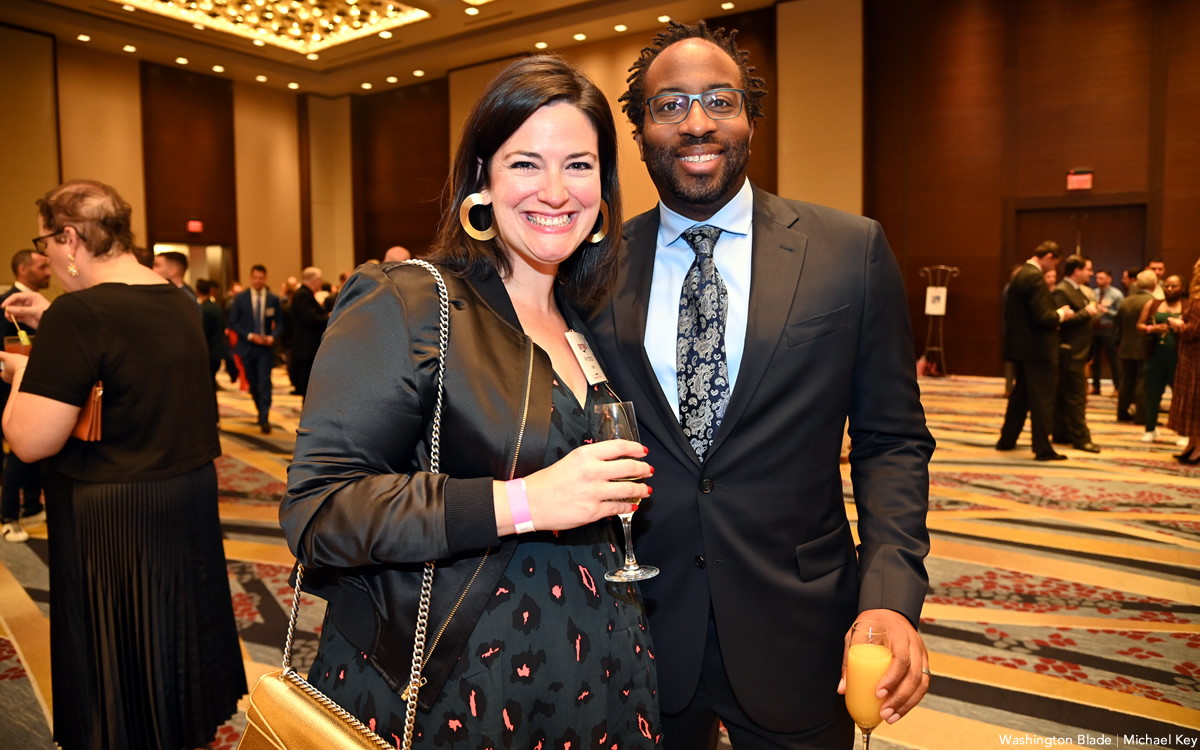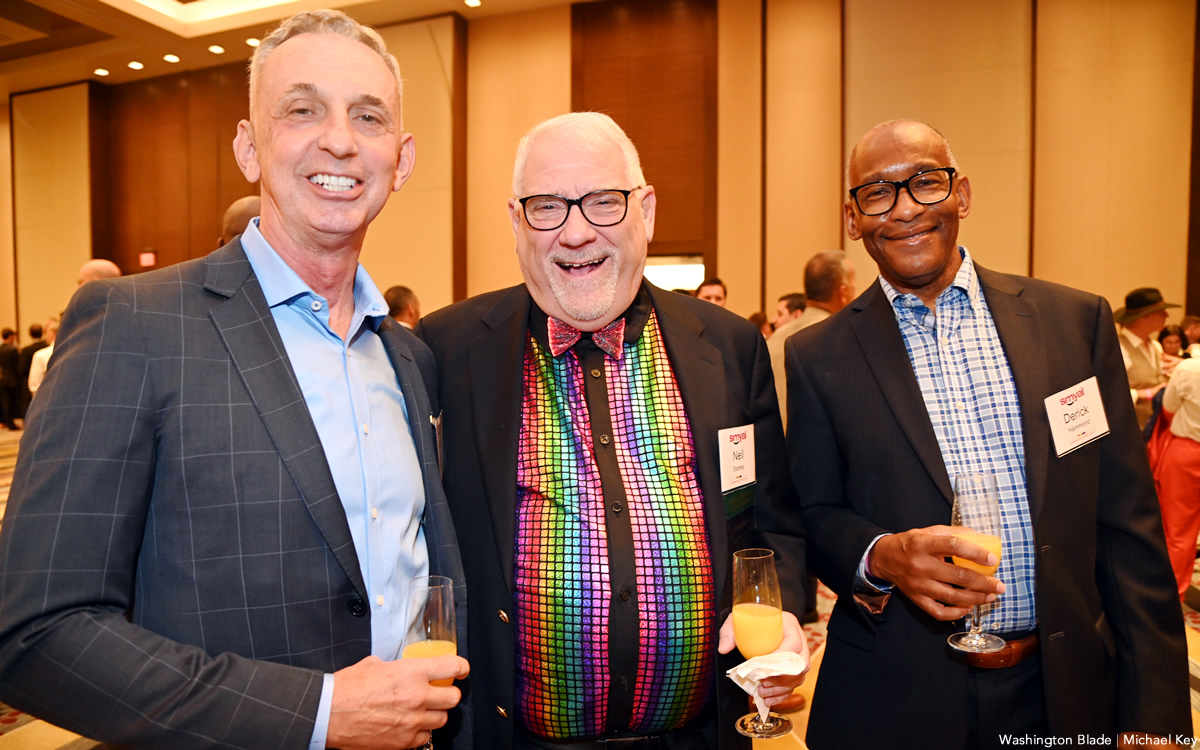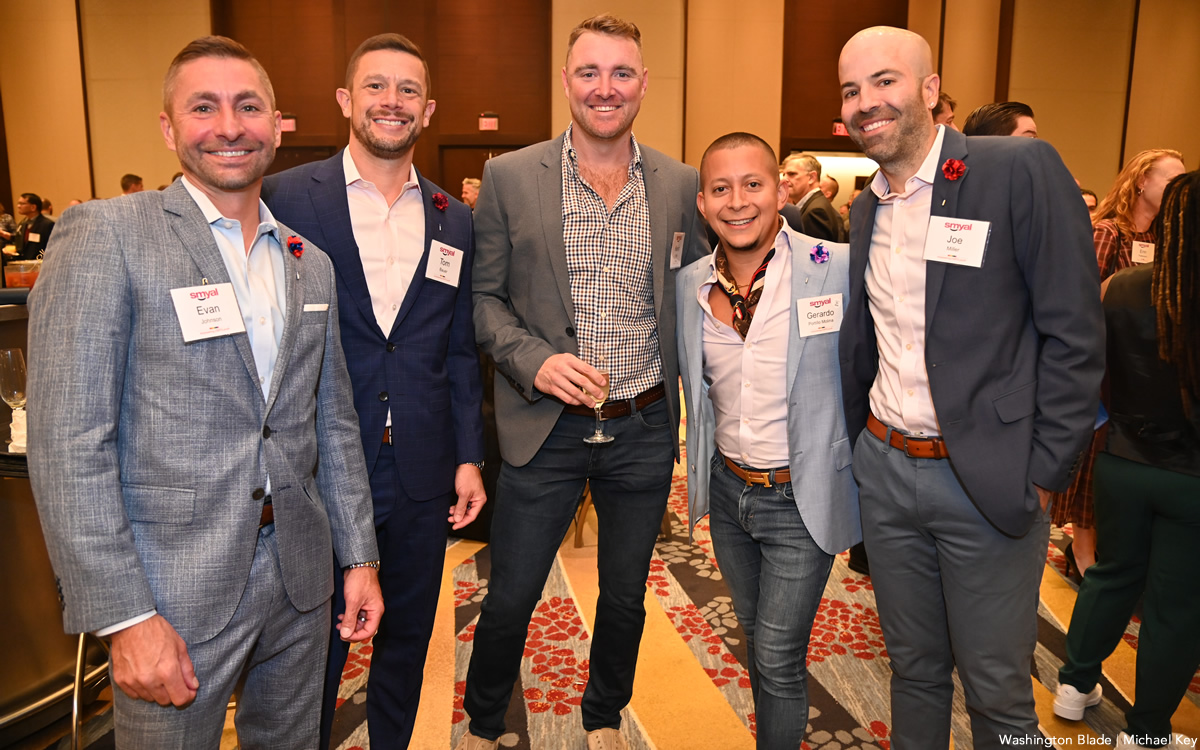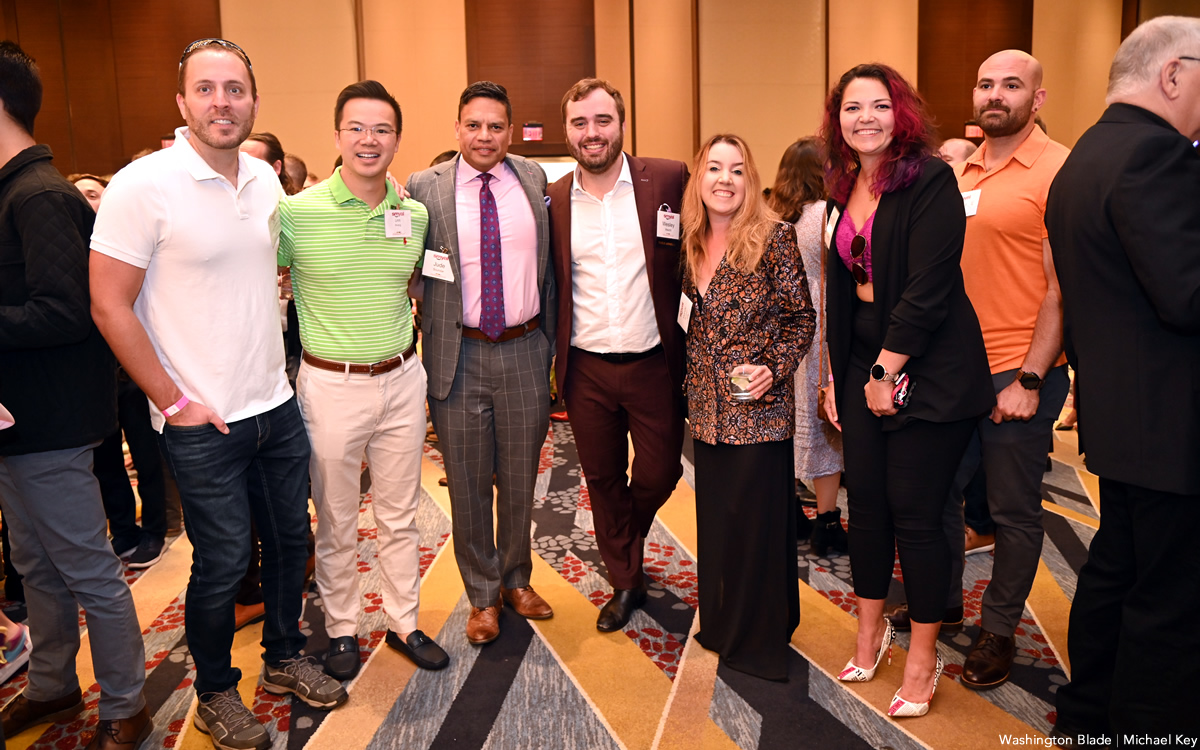 DC Different Drummers Jazz Band to perform 'Oasis'
Performance by combo '2nd Independence' scheduled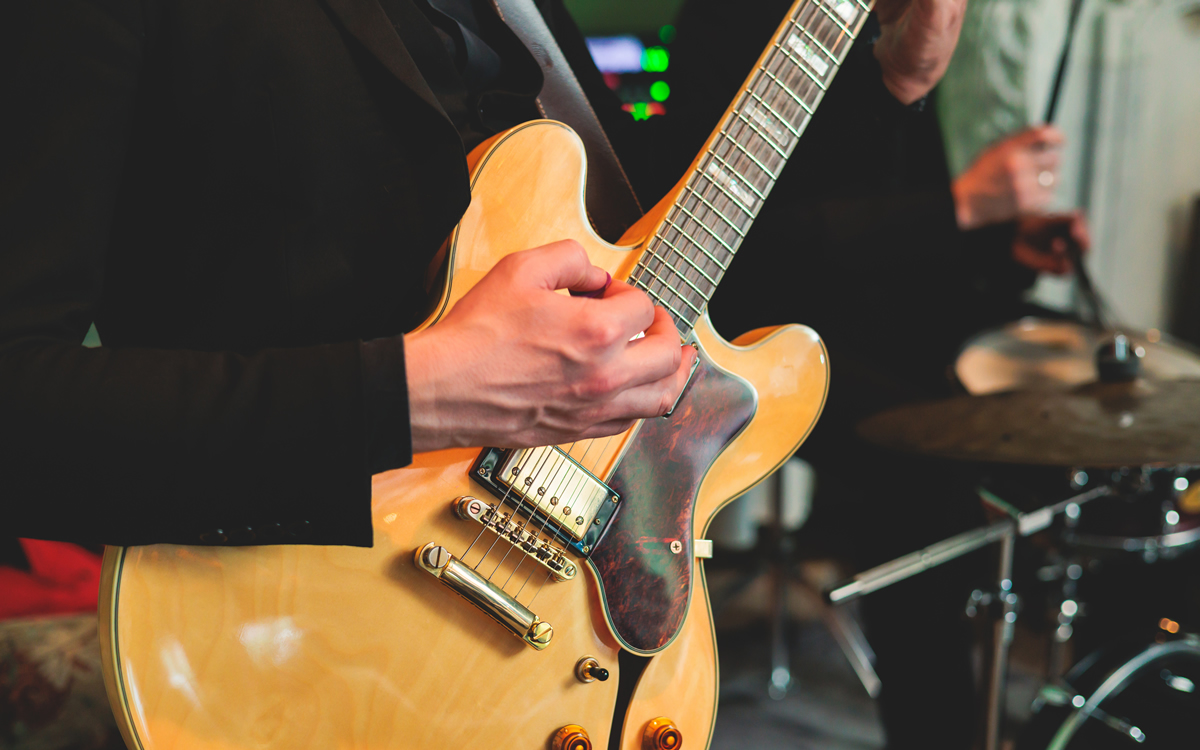 The DC Different Drummers Jazz Band will perform on Sunday, Oct. 16 at 3 p.m. at Martin Luther King Jr. Memorial Central Library.
This concert, titled "The Oasis," will feature the 20-person big band playing jazz pieces in a variety of styles, from swing to bossa nova to jazz fusion and more. There will also be a performance from the improvisational jazz combo, 2nd Independence.
Admission is free and more details are available on the event's website.