May 23, 2013 at 1:36 pm EDT | by Staff reports
Great time to buy at the Delaware beaches
By JOHN BLACK
Summer is finally upon us and the Coastal Delaware real estate market is back in full bloom. The first quarter of 2013 saw both significant sales volume and price increases in the majority of our beach towns. Overall, 1Q 2013 single-family home sales in Sussex County were up 7 percent over 1Q 2012, while prices increased 11 percent over 1Q 2012. In particular, inventory in Rehoboth and Dewey Beach has notably decreased while the average sales price in these two towns is up 39 percent year over year. Following suit, Bethany Beach's average sales price has increased 28 percent over 1Q 2012 and Lewes has noted a 20 percent sales volume increase along with a 3 percent price increase over 1Q 2012. As the inventory supply continues to decrease, we expect to see further price appreciation throughout the region.
This is a great time to buy that beach house while interest rates remain at all-time lows. Not to mention our incredible tax advantages:
• NO state sales tax.
• NO state tax on Social Security or Railroad Retirement income benefits.
• NO personal property taxes.
• One of the lowest property tax burdens in the nation. Sussex County's Fiscal Year 2013 budget keeps in place homeowners being taxed on 50 percent of property's current market value based on a 1974 assessment, making this the 23rd consecutive year without an increase. The average Sussex County property tax bill for a single-family home in 2013 will drop to just below $100 annually.  (Sussex County Government News Release, May 22, 2012)
New construction is booming again along the Delaware shores and re-sales are now priced very attractively. If you are an investor, there are properties available, which may be of interest to you as well. Allow me to work for you and locate that perfect beach getaway or perhaps retirement home. As I am now approaching my 11th year selling real estate in Sussex County Delaware, I have seen the market at its best and at its worst. I can honestly say it is now a more "normal and realistic" real estate market.
If you own a home in Southern Delaware, you may not believe it, but the market is back and the inventory is low — we need properties to sell to our buyers. You should consider putting your property on the market sooner rather than later. I work feverishly with more than 70 exceptional Realtors at Ocean Atlantic Sotheby's Int. Realty, assisted by a full-time marketing staff of professionals to help showcase your home locally, nationally and globally. If you have been contemplating placing your home on the market, please contact me today for a comprehensive market analysis of your property and a personalized marketing plan.
As I look out my window at the sunshine, I am reminded of the sign that hangs in many of our local store windows: "If you are lucky enough to live at the beach, you are lucky enough." I feel lucky every day to be able to help my clients find exceptional properties here in our coastal towns. If you are visiting Rehoboth Beach and need information about our town, please do not hesitate to give me a call. I may not always know the answer, but I can certainly get the answer for you.
When it comes to real estate, I am very happy to answer all of your real estate questions.
Here's wishing you a safe and enjoyable summer 2013, in Rehoboth Beach and the surrounding resort towns.
John Black is a Realtor with Ocean Atlantic Sotheby's International Realty, 330 Rehoboth Ave., Rehoboth Beach, DE 19971. Reach him at 302-249-6922 or 302-227-6767 ext. 230.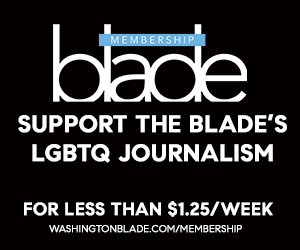 Sign Up for Blade eBlasts