June 12, 2013 at 6:40 pm EDT | by Will Owen
Bright Light Bright Light plays LivingSocial
British electronic musician Bright Light Bright Light will headline his first Washington show Friday at LivingSocial (918 F St., N.W.). He is LivingSocial's first headlining openly gay act.
The show will explore gay identity in the U.K. versus U.S., and acceptance of gay musicians in both cultures. Bright Light Bright Light has toured with Ellie Goulding and played with Scissor Sisters on some of its 2012 tour. He is currently playing with Scissor Sisters lead guitarist Del Marquis in his new band Slow Knights.
Admission is $19. For more details on the show and to purchase tickets, visit livingsocial.com. For more information on Bright Light Bright Light, visit his Facebook page or brightlightx2.blogspot.com.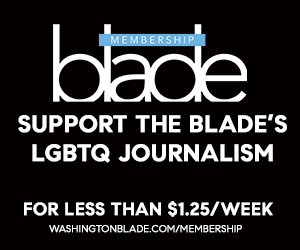 Sign Up for Blade eBlasts