Gabriel Gomez endorses ENDA
GOP candidate says he opposes discrimination of any kind, but marriage is a state issue
The Republican candidate vying for the open U.S. Senate seat in Massachusetts has come out in favor of the Employment Non-Discrimination Act.
In a statement provided to the Washington Blade from his campaign via email, Gabriel Gomez, a former Navy SEAL, announced his support for ENDA in response to an inquiry on the legislation.
"I support ENDA, because I do not believe in discrimination of any kind, including discrimination by sexuality," Gomez said.
Gomez, who after leaving the military became a private equity investor, hasn't before explicitly addressed ENDA, although he said in March during a Republican primary debate that he opposes discrimination. In the same debate, Gomez said he backs DOMA repeal and marriage equality.
But on California's Proposition 8, Gomez said in that debate marriage is a state issue and, while he doesn't agree with the measure, added "you need to respect what the states decide on a state-by-state issue."
Gregory Angelo, executive director of the National Log Cabin Republicans, said Gomez' support for ENDA means he's next-generation Republican.
"Clearly, hearing that Gomez supports ENDA is encouraging news, and only goes to raise his profile as a next generation Republican who should have broad appeal to the voters of Massachusetts," Angelo said.
Only two sitting Republicans U.S. senators are co-sponsors for ENDA: Sens. Susan Collins (R-Maine) and Mark Kirk (R-Ill.).
Gomez isn't the first Republican U.S. Senate candidate to campaign in favor of ENDA. In 1994, then-U.S. Senate candidate Mitt Romney told Log Cabin Republicans he would co-sponsor ENDA and seek to broaden it to include housing and credit.
The gay conservative group GOProud has already endorsed Gomez. Log Cabin hasn't yet made an endorsement, but Angelo said the group has spoken with the campaign and has a Board of Directors meeting in Boston next week — including a reception at the Algonquin Club on Friday — that will be attended by Gomez campaign representatives.
The candidate is running against Rep. Ed Markey (D-Mass.) for U.S. Senate seat in a special election set for June 25 to succeed John Kerry, who left the Senate to become Secretary of State. Both Markey and Gomez made appearances at Boston Pride last week.
Markey, who's served as a U.S. House member since 1976, has a long history of backing LGBT rights and is a co-sponsor of ENDA. He was among 67 U.S. House members in 1996 to vote against DOMA. More recently, he voted for hate crimes protections and "Don't Ask, Don't Tell" repeal.
Andrew Zucker, a Markey spokesperson, drew attention to Gomez' belief that marriage is a state issue in response to the Republican candidate's support for ENDA.
"Gabriel Gomez says that he supports same-sex equality, but he also supports the rights of 29 states like Texas, North Carolina and California to ban same sex marriages and enact discriminatory policies that bar gay and lesbian couples from receiving equal visitation rights and spousal benefits," Zucker said. "The bottom line is Gabriel Gomez can't be trusted to support same sex equality in the Senate. There's only one candidate in this race whom the LGBT community can count on to fight for them in the Senate, and that's Ed Markey."
Markey enjoys a considerable lead over Gomez in the polls in the closely watched race. A poll conducted last week week from The Mass INC Polling Group gives the Democratic candidate a 7-point lead over the Republican.
CLARIFICATION: This article has been amended to clarify that the email from Gomez was given to the Blade by his campaign in response to an inquiry on the legislation.
Pelosi to throw first pitch for Tuesday's Washington Nationals Night OUT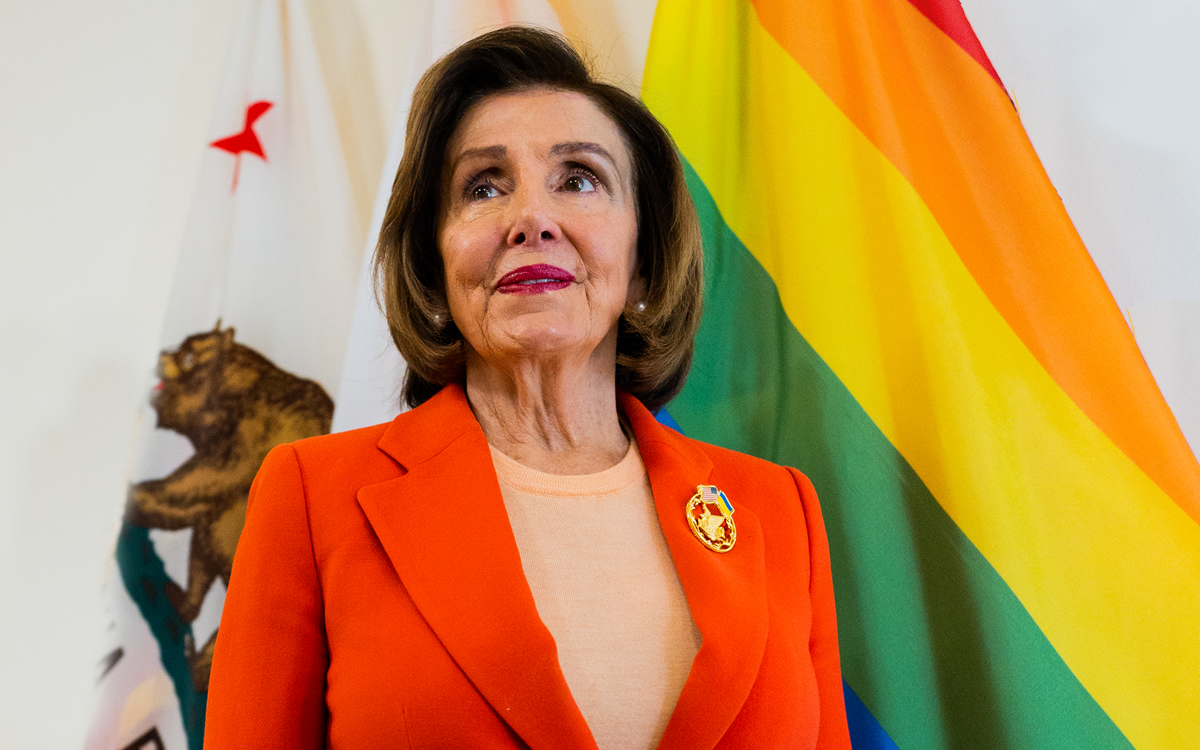 Speaker Emerita U.S. Rep. Nancy Pelosi (D-Calif.) on Tuesday will throw the ceremonial first pitch for the annual Washington Nationals Night OUT celebration, Major League Baseball's longest-running Pride event.
Pelosi will be honored for her work advancing equal rights for the LGBTQ community throughout her career, from her first speech on the House floor addressing the AIDS crisis in 1987 to her leadership codifying protections for same-sex couples through passage of the Respect for Marriage Act last year.
Pelosi, as a special guest of the LGBTQ sports group Team DC, will throw the pitch shortly after Tuesday's game begins at 7:05 p.m. ET.
According to a press release from the Washington Nationals, "The first 20,000 fans in attendance will receive a Screech Night OUT bobblehead, and fans who purchase a special Night OUT ticket will also receive an exclusive T-shirt with $5 of every special ticket purchased donated to Team DC."
Tickets for Night OUT are available for purchase.
Pelosi reflected on her record of advocating for LGBTQ Americans during an interview with the Washington Blade in January, shortly after her planned departure from Democratic leadership, where she had served for two decades, including as Speaker of the House.
"Nancy D'Alesandro Pelosi is the most consequential Speaker in American history and I am humbled by the opportunity to recognize her as Speaker Emerita," Democratic House Leader Rep. Hakeem Jeffries (N.Y.) said last November, following the unanimous vote to bestow the honorific on Pelosi.
The move celebrates "Speaker Pelosi's lifetime of service as a legendary legislator, notorious negotiator and a fabulous facilitator. Our Caucus and our country are better off for her leadership, without question, and this title is but a small token of our gratitude," Jeffries added.
Elon Musk pledges to lobby for criminalizing healthcare interventions for transgender youth
Twitter executive estranged from trans child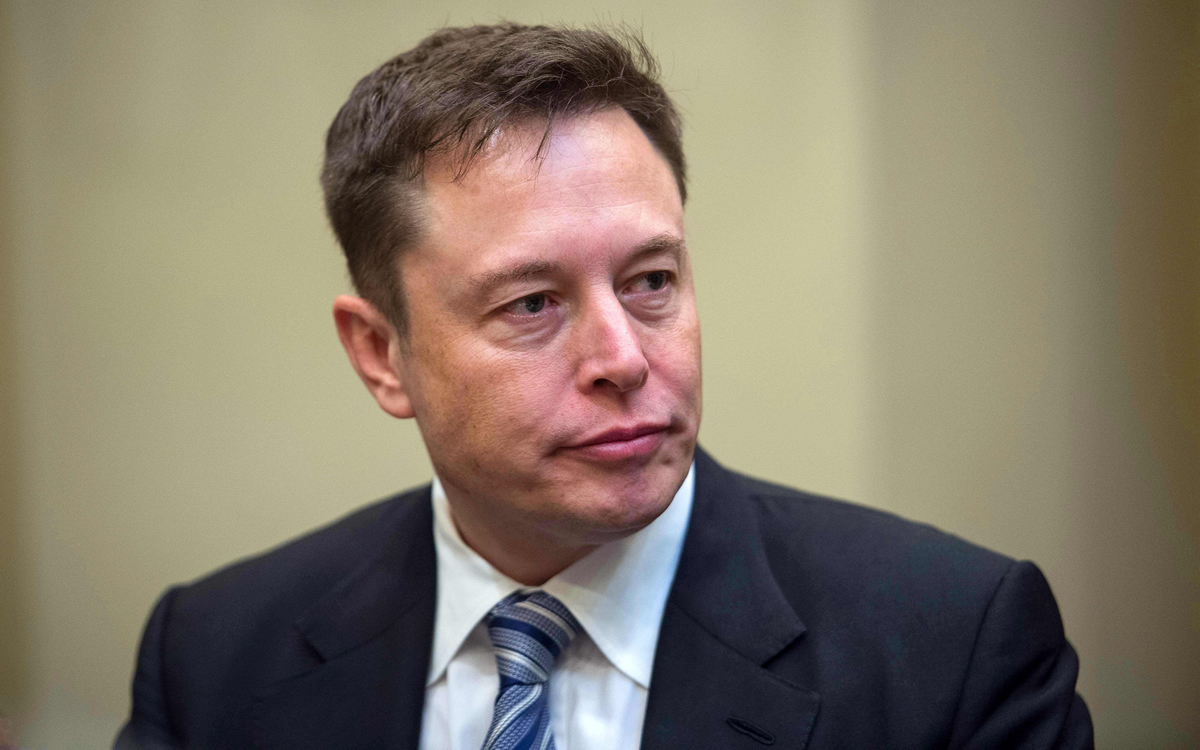 Elon Musk started Pride month with a series of transphobic tweets that constitute his most extreme attacks against the community to date and included a pledge on Thursday that he will be "actively lobbying to criminalize" healthcare interventions for transgender youth.
Also on Thursday, Musk responded "totally agree" to a tweet from a trans-exclusionary LGB account that said, "LGB don't even want Pride month anymore. We just want to be separated from the TQ+."
And then on Friday, the Twitter owner intervened on behalf of anti-trans pundit Matt Walsh when the platform took steps to limit the reach of his "documentary" attacking the community, and then he re-tweeted Walsh's video.
The New Republic named Walsh "Transphobe of the Year" in 2022, noting that he stood out in a crowded field of hate purveyors, having "raised his profile by spreading grotesque conspiracy theories about grooming" and pedophilia in the LGBTQ community."
Responding to Musk's promise to fight for the criminalization of gender affirming care, anti-trans conservative media commentator and University of Toronto Professor Jordan Peterson tweeted, "Prison. Long term. Without Parole. No Mercy. And maybe for the compliant 'therapists' and the butchers they enable." Musk replied, "Absolutely."
Medical societies that develop and publish clinical practice guidelines for the treatment of gender dysphoria in minor patients do not generally recommend genital surgeries before the age of 18.
Access to the interventions proscribed in these guidelines, which are supported by every mainstream scientific and medical body, have been shown to dramatically reduce rates of depression, suicidal ideation and suicides among trans youth. Studies show rates of post-treatment regret are exceedingly rare.
Musk has long been known as an online provocateur, often taking aim at institutions like Hollywood, big business and the mainstream news media that he believes promote a left-leaning agenda without providing room for dissenting voices.
However, the tech billionaire has increasingly aligned himself with more extreme right-wing politics and conservative political figures like Republican Florida Gov. Ron DeSantis, who launched his 2024 presidential campaign last week with a Twitter Spaces discussion hosted by Musk just days after signing some of the most extreme anti-trans laws of any state in the country.
Likewise with his public statements concerning the trans community. A few years ago, Musk courted controversy for mocking and complaining about the practice of calling trans and nonbinary people by their preferred pronouns. This week's anti-trans tirade was markedly more extreme.
Last year, Insider noted Musk's comments about gender pronouns in its coverage of a Reuters report that the South African-born entrepreneur's 18-year-old trans daughter had filed papers in a California court to legally change her first and last name and request a new birth certificate.
Per Reuters, the teen said that she no longer wished to be "related to my biological father in any way, shape or form."
A month later, the elder Musk publicly declared his support for the Republican Party. In an interview with the Financial Times, he said the reason for his estrangement from his daughter was "full on communism" in elite colleges and universities.
White House sends Sean Patrick Maloney's OECD nomination to the Senate
Former N.Y. congressman narrowly lost re-election in 2022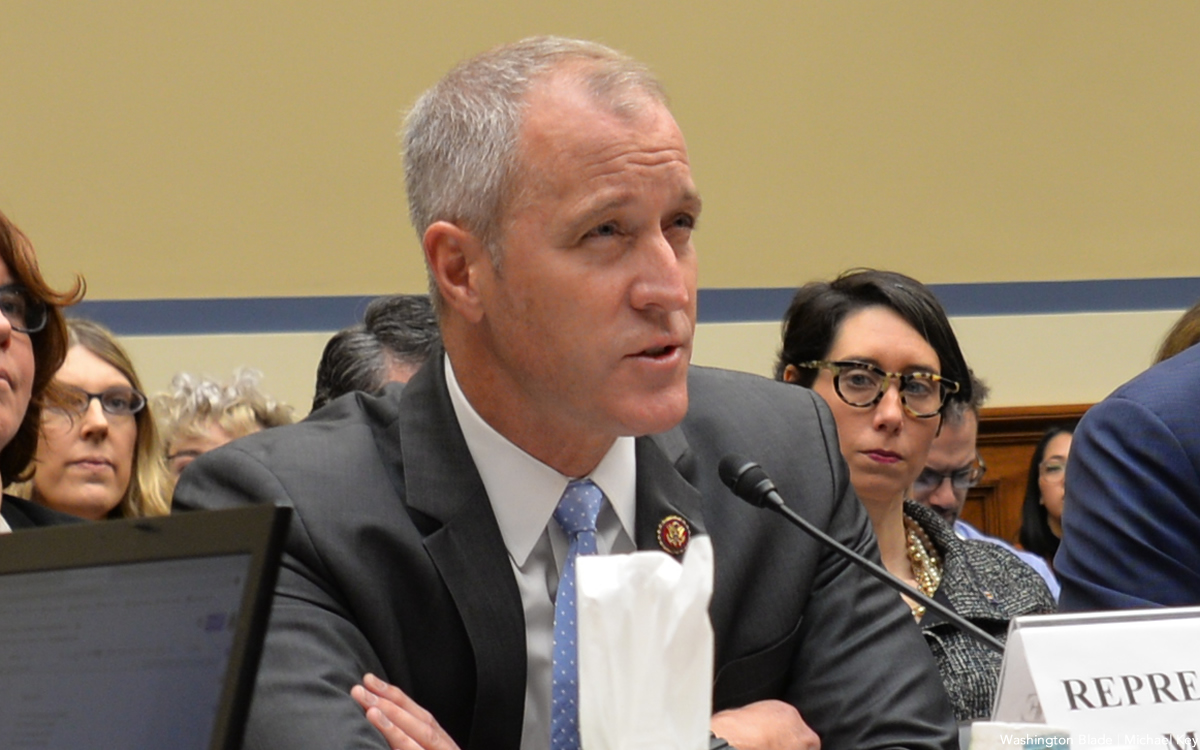 The White House on Thursday officially announced the nomination of former Democratic Congressman Sean Patrick Maloney of New York to serve as the Organization for Economic Cooperation and Development's U.S. representative with the rank of ambassador.
Since February 2022, former Delaware Gov. Jack Markell has represented the U.S. before the OECD, an intergovernmental body with 38 member countries founded to promote economic progress and stimulate world trade.
Along with Maloney's nomination to replace him, Markell's nomination last month to serve as ambassador to Italy is now pending before the Senate.
New York's first openly gay member of Congress, Maloney finished his fifth term as chair of the Democratic Congressional Campaign Committee, the Democratic Party's sixth highest-ranking position in the House, before narrowly losing his bid for reelection in 2022.
Maloney was credited with helping to secure the Democrats' better-than-expected performance in the midterm elections but lost his own race by just 1,800 votes after New York's 17th Congressional District was redrawn.