Kerry: U.S. has obligation to defend LGBT rights abroad
Secretary of State spoke at GLIFAA Pride reception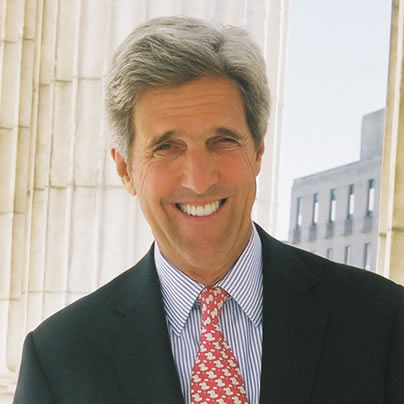 Secretary of State John Kerry on Wednesday said the United States has a "moral obligation" to defend LGBT rights abroad.
"We have a moral obligation to decry the marginalization and persecution of LGBT persons," he said during Gays and Lesbians in Foreign Affairs Agencies (GLIFAA)'s annual Pride event at the State Department in Foggy Bottom. "We have a moral obligation to promote societies that are more just, more fair and tolerant."
Kerry spoke hours after President Obama specifically referenced gays and lesbians in a speech he delivered at the Brandenburg Gate in Berlin.
The former Massachusetts senator's comments also come against the backdrop of increased anti-LGBT violence and discrimination in Russia, Ukraine, Nigeria and other countries.
He referenced French advocates whom he said successfully stood up against a "very bitter" and "very divisive" opposition against the country's same-sex marriage law in response to a question from GLIFAA member Doug Morrow who is on post in the Ukrainian capital of Kiev about how to respond to anti-gay legislation and homophobic rhetoric from government officials and religious leaders.
"We got to be out there showing up in places where progress on LGBT rights has been slower and harder to achieve," Kerry said. "Using our tools of development and diplomacy actually leverage our efforts forward in this endeavor. And we remain focused on this and will, because American leadership requires promoting universal values."
Then-Secretary of State Hillary Clinton in 2011 proclaimed "gay rights are human rights" during the landmark speech she gave in Geneva to commemorate International Human Rights Day. President Obama on the same day issued a presidential memorandum that directed government agencies that implement American foreign policy to promote LGBT rights in the countries in which they work.
Kerry pointed to the 2011 adoption of a United Nations resolution in support of LGBT rights, the President's Emergency Plan for AIDS Relief (PEPFAR) and the nomination of three gay men to ambassadorships last week as examples of the administration's ongoing commitment to gay issues abroad. Uzra Zeya, acting assistant secretary of the Bureau of Democracy, Human Rights and Labor, told the Washington Blade after Kerry's speech the Global Partnership Initiative that includes public and private partners has spent more than $4 million in 25 countries to directly support activists and underrepresented groups since its 2011 inception.
"Your work is so important," Mara Keisling, executive director of the National Center for Transgender Equality said during the GLIFAA event after Kerry's speech. "It's literally saving lives and building up real people around the world."
The GLIFAA gathering also took place ahead of the expected U.S. Supreme Court rulings on the constitutionality of California's Proposition 8 and the Defense of Marriage Act.
"I fought too long and too hard against discrimination based on race and color not to be against discrimination based on sexual orientation," Georgia Congressman John Lewis said during the event. "No government — be it state or federal — should be able to tell a person who they can love and not love, who they can marry and not marry."
Kerry, who was among the 14 U.S. senators who voted against DOMA in 1996, said he is hopeful the justices will strike down the law that then-President Bill Clinton signed.
He cited the repeal of "Don't Ask, Don't Tell" and Wisconsin Sen. Tammy Baldwin's election to the U.S. Senate last fall as examples of the progress he said this country has seen on LGBT-specific issues. Kerry noted, however, the lack of immigration rights for bi-national couples is an example of the work he said that remains to be done.
"We have to say, as we gather here today, that we still do have a distance to travel," he said. "Far too many women and men and families are still denied equality under our laws."
Avoiding a shutdown looks likely as House clears bipartisan spending bill
45-day continuing resolution passed 335-91.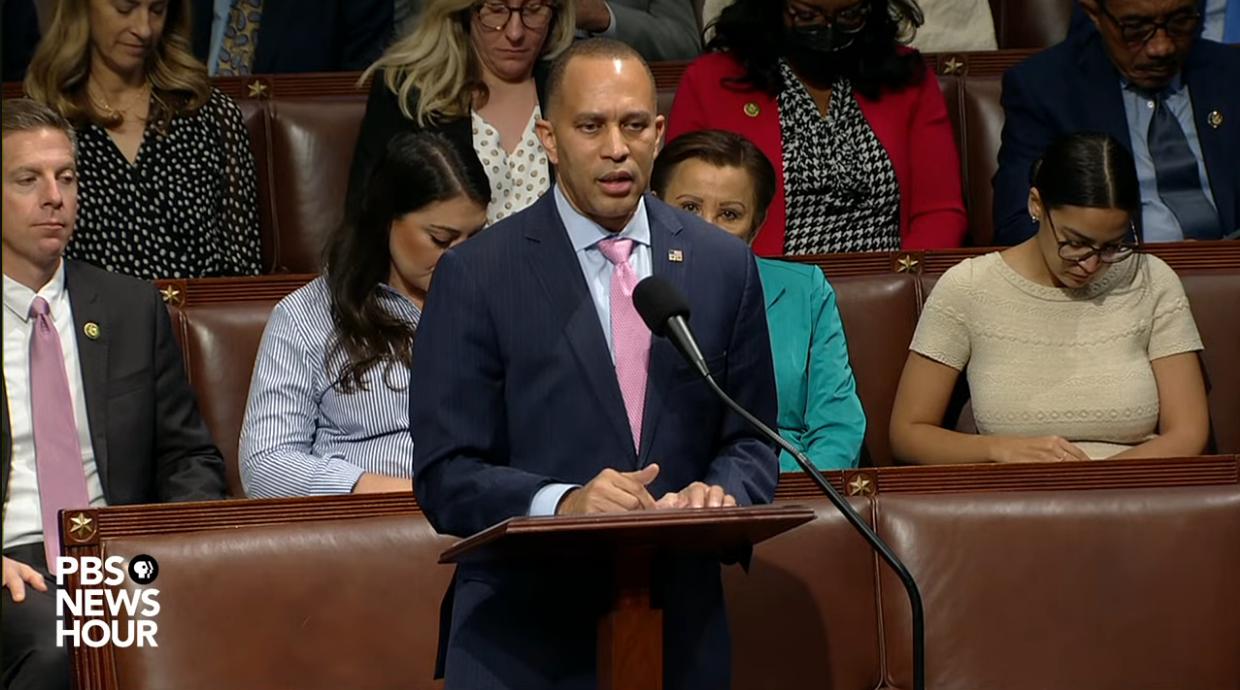 The U.S. House on Saturday approved a 45-day continuing resolution that, should the Senate approve the stopgap measure, as expected, will avert a government shutdown.
In a stunning turn of events, a coalition of Republicans and Democrats backed the proposal, H.R. 5860 advanced by House Speaker Kevin McCarthy (R-Calif.), which was passed with a vote of 335-91.
Ninety Republicans and one Democrat voted against the continuing resolution which, in addition to funding U.S. government agencies through mid-November, will provide billions in disaster relief .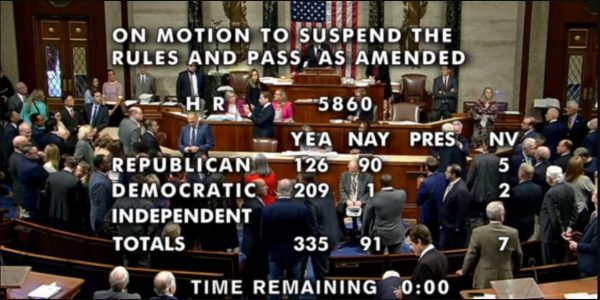 Democrats agreed to the bill even though it did not contain U.S. aid to Ukraine. Still, the most conservative members of McCarthy's caucus have warned they would replace their speaker if he cooperated with Democrats on a deal to avoid a shutdown.
In recent weeks, these members advanced far-right anti-LGBTQ amendments to spending packages that stood no chance of becoming law.
Eswatini government refuses to allow LGBTQ rights group to legally register
Supreme Court previously ruled in favor of Eswatini Sexual and Gender Minorities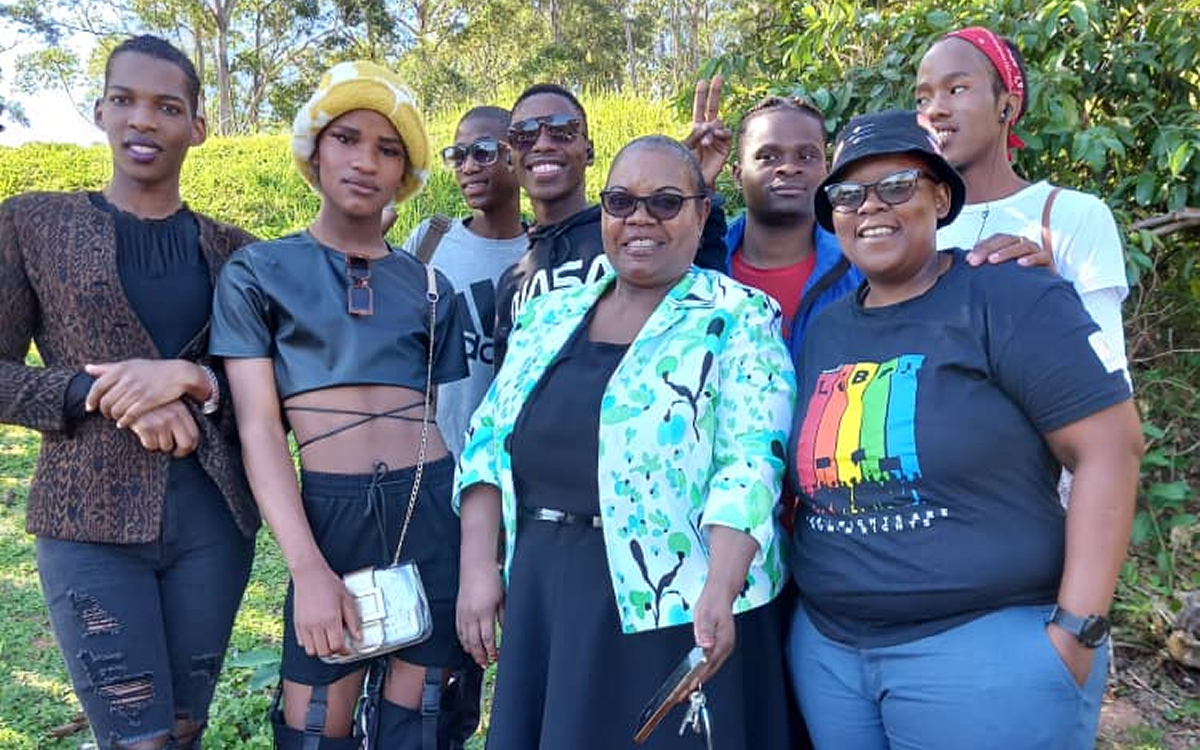 The Eswatini Commerce, Industry and Trade Ministry this week said it will not allow an LGBTQ rights group to register.
The country's Supreme Court in June ruled the government must allow Eswatini Sexual and Gender Minorities to register.
The Registrar of Companies in 2019 denied the group's request. Eswatini Sexual and Gender Minorities the following year petitioned the Supreme Court to hear their case. The Supreme Court initially ruled against the group, but it appealed the decision.
"[The] Minister of Commerce and Trade refuses to register ESGM citing the 'Roman Dutch Law,'" said Eswatini Sexual and Gender Minorities on Thursday in a tweet to its X account. "This was after the Supreme Court ruled unanimously that the refusal to register ESGM by the registrar was unconstitutional."
Virginia Beach high school students stage walkouts to support transgender rights
City's school board approved policy to out trans students to parents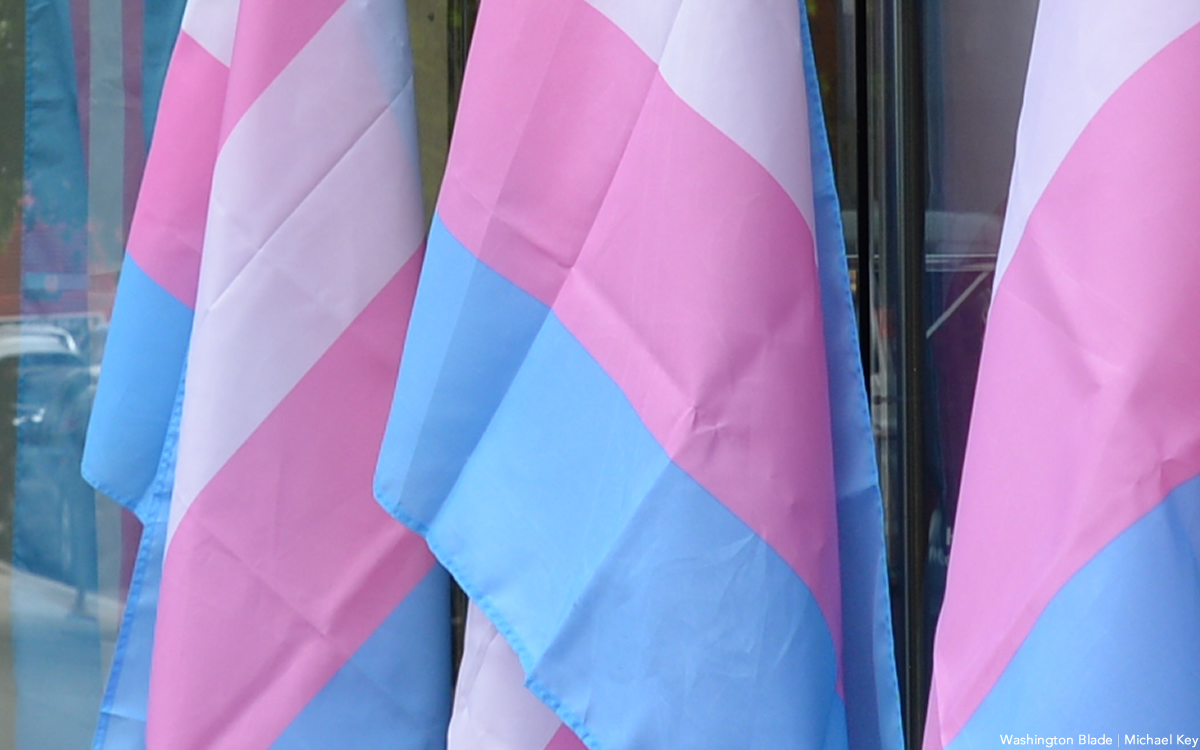 Students at five Virginia Beach high schools on Friday staged walkouts in support of transgender rights.
The walkout is in response to the Virginia Beach School Board approving policy 5-31, which the Pride Liberation Project says will require schools to out trans students to their parents.
Students have been organizing walkouts across the state since Republican Gov. Glenn Youngkin earlier this year announced new guidelines for trans and nonbinary students.
"Students like me aren't going to be able to talk to our teachers if we're constantly worried about our school officials calling home to forcibly out us," AJ, a trans Kellam High School Student, told the Pride Liberation Project.