August 1, 2013 at 2:00 pm EDT | by Sue Goodhart
A closer look at D.C.'s wow market
Wow, what a market we have been through the first half of 2013. Interest rates that were almost beyond belief fueled a buying spree that has not been seen for seven years in our area. A close look at the numbers will show that some locations and some price points fared better than others. The market under $600,000 was, and continues to be, non-stop in and around the beltway.
Be careful when you listen to the statistics as often figures are reflecting the gangbuster business in the under $600,000 market. The next segment of the market — $600,000-$900,000 has benefited from VA and FHA programs as low down payment loan programs are still an important financing mechanism for homebuyers in this range. The alternative is 10-20 percent down. In many cases the 10 percent down payment programs are limited.
Above $900,000, the market is turning much slower and bears more careful scrutiny. In Alexandria City for instance, there have been few sales between $900,000 and $1,500,000 and fewer still above $1,500,000. What accounts for this adjustment in the market?
Buyers who are the typical "move up" market are increasingly cash poor and income rich. They have realized limited equity in the homes they bought during the 2000s and therefore have much less cash to put down on homes. In addition, many of the law firms that generated lots of the great buyers of upper end homes are now cutting back. Additionally, the federal government is not as steady an employer as it once was with threats of cutbacks and furloughs.
While rates make it exceedingly attractive to make an upward move many buyers are being cautious. In addition, sellers who have been waiting on the sidelines for some years to downsize and move from the area are ready to go and putting their homes on the market. That means there are more properties on the market in original condition than there have been in a while.
So what is the best advice?  If you are in too small a space, now is the time to make a move up as relatively low interest rates make a move to larger quarters a smart investment. By waiting another year, you could reduce buying power with higher rates. If you are downsizing from a higher end home, it makes a lot of sense to sell now while it still may be affordable to the greatest number of buyers with low rates.
If you are a first-time buyer, rents are high and finding a good rental is tough to do. With the current tax laws, you can pay 20 percent or more than your current rent on a mortgage and realize the same monthly payment. Besides that, when you pay rent you are paying someone else's mortgage for them. Build equity and security by buying and stay for at least 5-7 years.
Sue Goodhart is the top-producing agent at McEnearney Associates in Alexandria and is licensed in D.C., Maryland and Virginia. Reach her at 202-507-7800 or sue@suegoodhart.com.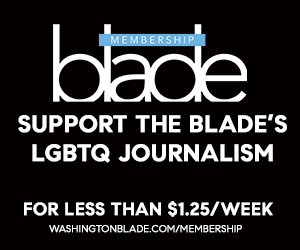 Sign Up for Blade eBlasts