Political landscape tilts to absurdity
Weiner, Spitzer, McDonnell make for a dispiriting summer
Historians talk about the wild politics of the past but politicians of today are making a name for themselves as some of the worst in years. Their actions and the coverage given to them make it hard to focus on real issues that actually impact people's lives. We spend so much time on some politicians' crazy actions and statements and debating giving people second — and in Anthony Weiner's case — third chances that we are beyond being surprised by their shenanigans and only shocked when they actually accomplish anything good for the people.
Virginia Gov. Bob McDonnell is apologizing for taking and then refunding more than $120,000 in loans from a person who does business with his state, yet he hasn't addressed the issue of the gifts he and his family have received from the same person. Elliott Spitzer, running for comptroller in New York, after resigning the governorship over a scandal involving hiring a prostitute and taking her across state lines, is getting compliments from some in the media because his scandal doesn't look as bad as the one mayoral candidate Anthony Weiner is involved in.
Weiner resigned his congressional seat after getting caught texting pictures of his privates (or not so privates) to various women. Now we know after he resigned he continued these activities under the name "Carlos Danger." One might even admire his chutzpah for getting his wife, an incredibly charming, smart and respected woman in her own right, to stand by him at a press conference saying she has moved on and loves him and asking the people of New York to prove they feel the same way by electing him.
Then there is Iowa Republican Steve King saying about dreamers (undocumented immigrants), "For everyone who's a valedictorian, there's another 100 out there that weigh 130 pounds and they've got calves the size of cantaloupes because they're hauling 75 pounds of marijuana across the desert." Even House Speaker John Boehner (R-Ohio) has called that one over the top, yet King brazenly stands by his comments. Former Congressman Bob Filner, now mayor of San Diego is apologizing for his despicable treatment of women and refusing to resign.
With these daily revelations and headlines it shouldn't surprise anyone that the general attitude of the electorate toward politicians is a "pox on all your houses."
Though not even a state, politicians in the District of Columbia are doing their best to make sure they aren't outdone in the bad behavior department. Two sitting Council members and one former Council member have been indicted and there is still a cloud hanging over the mayor because of his last election. After two years of investigation the U.S. Attorney still won't bring the case to some form of conclusion.
Adding insult to injury and proving how arrogant they can be, the D.C. Council once again overturned the will of the people by postponing for four years the election of an independent attorney general. Many will remember they did the same thing a few years ago when they overturned the referendum that would have set in place term limits.  In addition they circled the wagons in the form of incumbent protection measures to avoid any real challenges to themselves. They did this by refusing to pass real campaign finance reform or serious far-reaching ethics legislation and are holding firm to next year's April 1, 2014 primary date making it nearly impossible for a challenger to mount a serious campaign.
I suggest that all candidates wanting to seriously challenge an incumbent in D.C. band together and take the Council and the media to task for not focusing on these issues. That is the only way they will receive attention. It is unfortunate that all we hear from incumbents are pious statements about campaign finance and ethics reform, but we see no serious effort to do anything about them.
Unless voters across the country demand better, we will continue to see a nation with politicians whose ethics sink to the lowest common denominator and politics of the worst kind.
2024 campaign dash-for-cash is well underway
Democrats must stop funding doomed candidates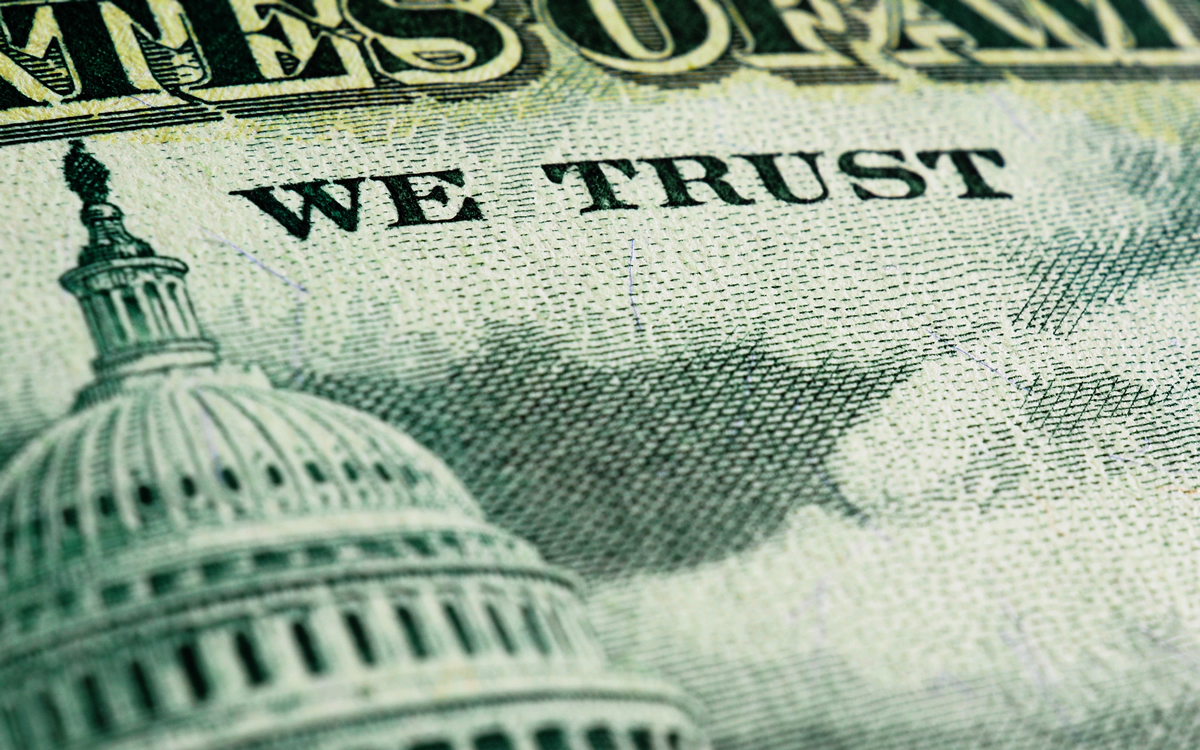 Raising money for the 2024 campaigns is already well under way. I recently received invitations to two fundraisers for the Democratic Grassroots Victory Fund sent from the Deputy National Finance Chair of the DNC. I had to look twice to see if I was reading it right. One in New York with President Biden and one in Philadelphia with both the president and Vice President Harris. The cost to attend a reception, not a meal, and have a photo opportunity, was $36,500 per person. You could become a host for $100,000.
I remember helping to arrange a fundraiser for President Obama's reelection campaign on Sept. 30, 2012. It was held at a friend's home in Georgetown. The cost to attend was $35,000 a couple, and it was for dinner and a photo op, and $5,000 per person for a reception with the president before the dinner. The reception was planned in conjunction with the Human Rights Campaign. So, in 10 years the price has more than doubled and no meal. The allowed personal contribution to an individual federal candidate has also gone up to $3,300 for a primary and $3,300 for the general election. So the same kind of reception we did would now cost $6,600 per person. Guess that is what they mean by inflation.
In the last 10 years we have seen the amount raised in small online contributions increase dramatically. Anyone who has ever given even $5 to a Nancy Pelosi email request for donations now sees hundreds of more emails in their in-box on a regular basis. I would urge anyone responding to one of those to read it very carefully. Many of them say they are for a particular candidate, but if you read the small print, you find the candidate only gets a very small percentage of what you donate. Most of it goes to a PAC, and often ends up in the pockets of consultants.
Democrats are very generous. But the reality is we end up donating millions to what are sure to be losing races. The current DNC Chair, Jamie Harrison, raised $104 million in his primary and general election for the Senate in South Carolina, which he predictably lost to Lindsay Graham by 12%. In what was called a long-shot campaign, Democratic candidate Marcus Flowers raised more than $15.6 million in his effort to defeat Marjorie Taylor Greene. He lost by 31 points. Giving money to him, thinking he could win in that District, is surely the definition of insanity.
There is also a lot of dark money going into campaigns. But with the increase in small donations, it is definitely harder for the big money people to have influence. I remember when the Clintons were attacked for inviting some big donors to sleep in the Lincoln bedroom in the White House as a thank you for donations. Surely Biden doesn't have to do that. But as the dollar requests go up for a picture with the president, those donors will at least expect an audience with someone in the administration.
Now in some ways the pandemic was a lucky break for President Biden when it came to campaigning and raising money in 2020. He had an excuse not to do photo ops, or any in-person events, and still raised incredible amounts of money. In August of 2020 alone, he raised a record-shattering $364 million, for combined Democratic committees. I did my little bit in 2020 and was on a list of 800 bundlers released by the Biden campaign — those who raised more than $100,000 for the campaign. I don't know about the others on the list, but I haven't received any special favors for this, and didn't even receive my usual Christmas card from the White House. What I do get are regular email and snail mail requests from the DNC for more money. Also, that bundler list is shared far and wide. Along with my email that list apparently has my phone number. So, when every Democratic candidate around the nation gets the list, I am inundated not only with emails but with text messages on my phone.
I recently received a phone call from a reporter I know at NBC news. She wanted to know what I got for my donation to the campaign and what I thought of how President Biden was handling his donor politics. I went off the record and said, 'terribly.' I haven't received anything and a major donor through me didn't get anything either. Recently, through friends who are working in the administration, I was invited to three events on the White House lawn. Now that the pandemic is easing this is how masses of people get to go to the White House. I guess the people who arrange them are out of practice as the two I went to were not well planned. Those there were clearly not invited based on their donation levels, except maybe the few in the front section with seats. I definitely was not one of those.
The first event was the celebration of the Deficit Reduction Act. It was a very hot day and they did have some water stations. But they didn't have any Jumbotrons, or a raised stage, so no one toward the back, and there were hundreds, could see what was happening. You could hear, but couldn't see the president, or the entertainer of the day, who happened to be James Taylor. He is of the president's and my generation, and I think he is great. But I asked many of the millennials standing around me if they knew who he was, and they all said no.
The second event was the signing of the Respect for Marriage Act. I was proud to be there based on my work for marriage equality. It was held on a very cold day. Once again, no Jumbotrons and no stage, so again anyone in the back simply saw hundreds of people in front of them holding up iPhones trying to get a picture over the heads of others. I was lucky to stand next to a tall person who could hold the phone higher. The entertainment for the mostly LGBTQ audience was more appropriate, Sam Smith and Cyndi Lauper. The third event, which some friends invited me to as their guest, was the concert by Elton John, which I didn't attend. I understand there were Jumbotrons but then the event was paid for by the A&E networks and the History Channel for possible broadcast. So maybe the time when bundlers, or bigger donors, can expect a reception in the White House for raising or giving more than $100,000, or a reception photo-op for $6,600 is over.
I am not looking for anything and I can only imagine what kind of money will be needed, and raised, for campaigns in 2024. Or what mega-donors will expect or receive for their donations. My only hope is whatever money is raised is spent wisely so Democrats win. It is clear the 2024 campaign dash-for-cash is well underway.
Peter Rosenstein is a longtime LGBTQ rights and Democratic Party activist. He writes regularly for the Blade.
To many, being referred to as 'queer' remains offensive
Washington Post erred in using the term in a recent headline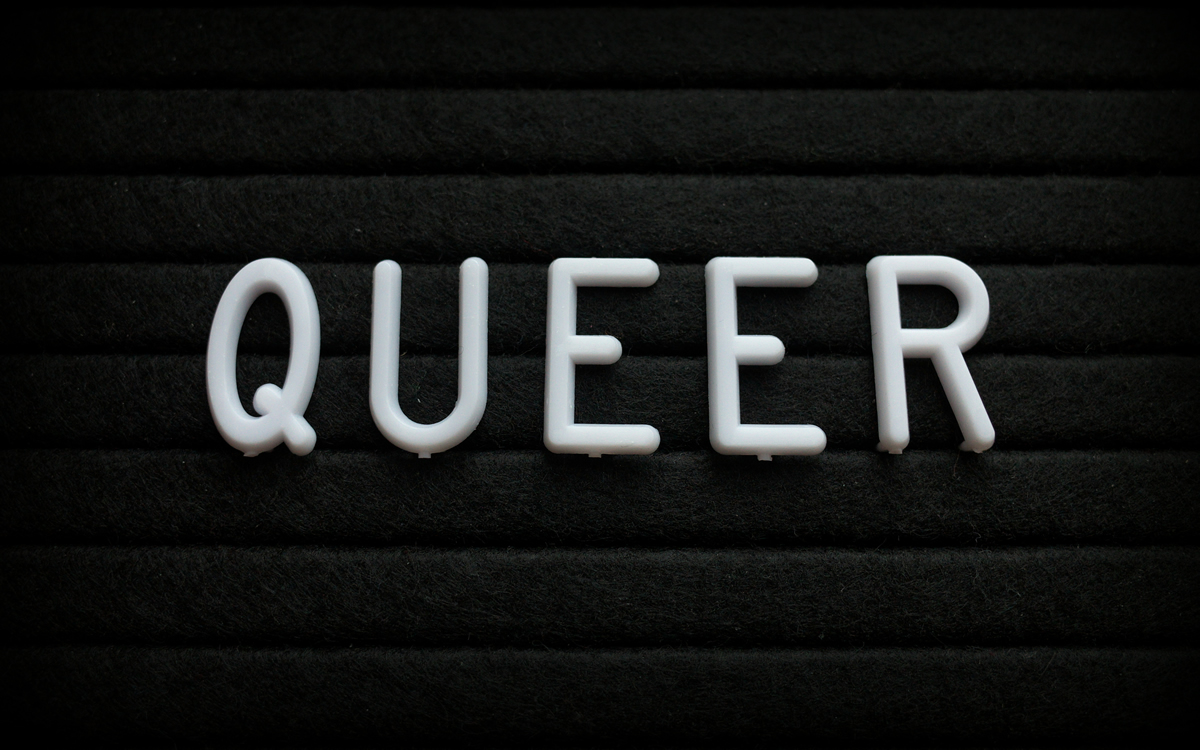 Merriam-Webster dictionary gives various definitions for the word "queer" but also notes: "The term is also prominent as a neutral term in academic contexts that deal with gender and sexuality. Current neutral and positive uses notwithstanding, the word's long history of pejorative use continued into the current century, and some people still find the word offensive in any context." I don't find the term offensive in any context, but do find it offensive when those not members of the LGBTQ community use it to refer to places I go, or to the community I am a member of.
I recently wrote a letter to the Washington Post based on my reaction to the sub-headline of a column appearing on the front-page of their Style section. It read: "After a year of intensified anti-LGBTQ attacks across the country, queer bars, community centers and gay-owned businesses are rethinking how to best protect themselves." I was offended by their use of the term 'Queer' when referring to our bars and indirectly to our community. The author of the column, Anne Branigin, used it to refer to two bars in Adams Morgan owned by a friend — Pitchers and A League of Her Own. I asked this friend if he refers to his bars that way and he said no. 
My reaction to this word may be a generational thing. But even if that is the case, I would still ask why the Washington Post would feel comfortable, and find it necessary, to use it in a headline and column, not quoting someone in the community using it, when it still offends many of their readers. I would think the majority of their LGBTQ readers, and likely all readers, are of an age who will be offended.
When growing up there were many reasons I remained closeted. One was knowing if I came out I would be branded as a "faggot" or "queer." At the time, those terms were used interchangeably. The word queer was directed in a negative way at any guy who was slightly different, maybe effeminate, even if they weren't gay. It you were gay you certainly didn't want anyone calling you that. It is a term still used today to insult members of the LGBTQ community by many who oppose any kind of equality, or acceptance, of the community. Today, with the increase in hate crimes against the LGBTQ community, it is being used and can be used, to prove a hate crime. I feel strongly the media, and those not members of the community, should not be adopting a word still used to slander the community. While it may seem cool or 'woke' to some, it is important to recognize to many it is still a very offensive word.
Hate crimes are rising against so many minorities along with the increase in anti-Semitism. The media should be careful not to use words offensive to members of the Asian community, or the African-American community. I understand younger members of the LGBTQ community are getting much more comfortable with the word queer and using it often. Recently I heard a young member of the disability community refer to himself and a friend as "gimps." Having worked in that community for many years I was amazed at its usage. But again, they were using it with each other. No media outlet would or should ever consider using such words when reporting on or writing about those communities. The same would go for words a Jewish person might consider using with another Jewish person, within the community.
Following my initial visceral reaction to the headline, I began asking some of my friends in the LGBTQ community, and some straight friends, their thoughts on the word. It led to some interesting discussions. I also found some of my younger friends never realized it had been used to debase and attack the community.
Many of my older friends, and straight friends, had a similar reaction to it that I did. They had heard younger people using it and were as surprised as I was to find some young people in our community had no idea about its history. They were willing to accept young people might use it among themselves within the community but were also appalled the Washington Post thought it was OK to use it in describing something in the LGBTQ community as they still saw it as a derogatory term and one of hate. 
Peter Rosenstein is a longtime LGBTQ rights and Democratic Party activist. He writes regularly for the Blade.
U.S. should create path to citizenship for 'stateless' people like me
On Holocaust Remembrance Day, a reminder of those in limbo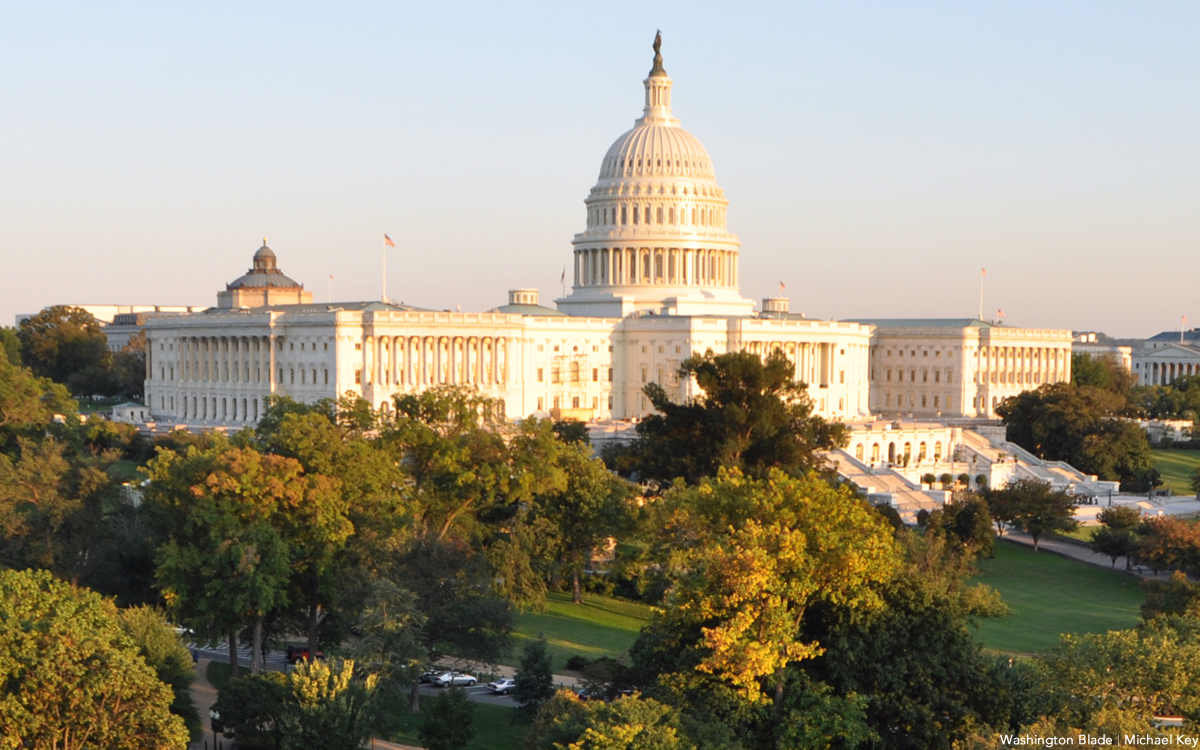 It's International Holocaust Memorial Day on Jan. 27. As an 82-year-old Holocaust survivor I'm grateful to be among those still here to mourn. This year, I'm also grateful as a bisexual man to have finally recovered my green card after years as a "stateless" person. I hope the Biden administration and Congress do all they can to help more than 200,000 other Americans who are also stateless like I have been since the 1960s.
The Nazis took my parents against their will to a forced labor camp in Germany from Poland and I was born in Germany in 1940. After surviving World War II, my family remained in Germany until 1951 when we immigrated to the U.S.
Then, I became stateless after losing my green card in the 1960s. I spent more than half a century in that legal limbo, unable to travel outside the U.S. or claim Social Security. The U.S. wanted to deport me but no country would claim me as a citizen so I lived in an uncertain and anxious world for most of my life. All stateless people have a different story. But I would like to make sure that nobody else has to go through the kind of anxiety I did. I am very lucky people have been so generous and helped me when I was in need. I could easily have ended up out on the street.
Now I live in Silver Spring, Md. Luckily, in 2019, I began working with my lawyer, Jayesh Rathod, a professor with the Immigrant Justice Clinic at American University's Washington College of Law. He's been helping me after years of uncertainty as a stateless person. He and his students helped me get my deportation case from the 1960s reopened and dismissed. Soon after, they helped me reapply for my green card, and it came through last July. Since then, I've been able to breathe a sigh of relief. I find myself very emotional, often. I was under a lot of strain for a long time.
California Gov. Gavin Newsom also phoned me last July to tell me he was pardoning me. I was convicted in 1967 on a charge of lewd conduct after I was caught having sex with another man in a car parked in a secluded area in Long Beach. A security guard caught us, telling us we had gone against 'God and nature.' He turned us in to the police. I pleaded guilty to a lewdness charge in exchange for the dropping of a 'sex perversion' charge. Gov. Newsom pardoned me along with 16 other people last summer because we were subjected to "stigma, bias, and ignorance."
I've been lucky to meet other stateless people through a new organization called United Stateless. We're trying to spread the word about the legal condition so that more people understand their options. I went to a conference last year and met other stateless people. I thought I was the only one going through this situation, but we've started a community now. We've found each other and we're advocating for things to change. It is nice to feel like our voices have power and we are connecting with each other. I felt pretty powerless for a long time.
Only Congress can ensure that other people don't have similar experiences. Two members of Congress, U.S Sen. Ben Cardin and Rep. Jamie Raskin, have taken action. Their newly introduced Stateless Protection Act would resolve the status of stateless people in the U.S. It could change thousands of lives, including mine. The bill, if passed into law, will give people like me a legal pathway to citizenship. We could practice our human right to a nationality. And we could all get on with living more productive lives. On Holocaust Remembrance Day, we can ensure that people who have been rejected by their countries because of their race or religion aren't left in limbo indefinitely into the future.
Henry Pachnowski is a Holocaust survivor and member of United Stateless. He lives in Silver Spring, Md.