Conservative group files lawsuit against N.J. 'ex-gay' therapy ban
Complaint argues Christie's law violates freedoms of speech and religion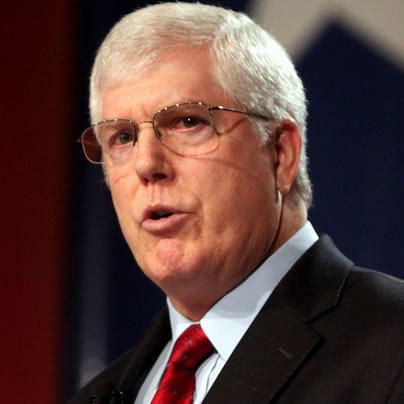 A socially conservative group on Thursday filed a lawsuit in federal court in New Jersey that seeks to overturn the state's ban on widely discredited "ex-gay" conversion therapy that Gov. Chris Christie signed into law this week.
The Liberty Counsel filed the 46-page complaint before the U.S. District Court of New Jersey against Christie, who signed a law on Monday barring sexual orientation conversation therapy for minors within his state, as well as other state officials.
The lawsuit alleges the law violates freedoms of speech and religion under the U.S. and New Jersey Constitutions. Additionally, the lawsuit contends the law violates parental rights under the First and Fourteenth Amendments.
The group filed the lawsuit on behalf of two Christian counselors who practice sexual orientation conversion therapy and two fringe psychological groups that have endorsed it: the National Association for Research & Therapy of Homosexuality, or NARTH, and the American Association of Christian Counselors.
"This law went into full effect immediately, upon being signed by Governor Christie on August 19, 2013, and thus time is of the essence to obtain judicial relief because plaintiffs, their clients, and the members of the plaintiff associations are currently suffering immediate and irreparable injury to their most cherished constitutional liberties," the filing states.
Mat Staver, founder and chair of Liberty Counsel, said in a statement on the day the lawsuit was filed that the law is "a tyrannical overreach of government authority."
"With this law, parents may face Child Protective Services investigating their home and even law enforcement taking their children if they seek change therapy," he said said.
"Ex-gay" conversion is widely discredited and refuted by major mainstream psychological groups, such as American Psychological Association. In June, the largest ex-gay group, Exodus International, closed its doors after its executive director Alan Chambers issued an apology acknowledging "the pain and hurt others have experienced" through failed attempts at conversion therapy.
Still, plaintiffs in the lawsuit contend its effective. One of the plaintiff counselors, Tara King, identified as a lesbian and was in a same-sex relationship between the ages of 19 and 23. But after attending ex-gay conversion therapy at Exodus International, she, according to the complaint, left "the homosexual lifestyle 23 years ago and has experienced the change and reform that her Christian faith has brought into her life."
King, who holds a Masters Degree in Christian counseling from Liberty University, in 2000 founded the King of Hearts Counseling Center in Brick, N.J., — a counseling center that focuses on counseling from a Biblical perspective.
The other plaintiff counselor in the lawsuit is Ronald Newman, a licensed psychiatrist who obtained advanced degrees in psychology from Trinity Evangelical Divinity School. In 1998, Newman founded the Christian Counseling Consortium of South Jersey, which had engaged in providing ex-gay conversion therapy to minors.
The complaint adds that some of the individuals who decided to stop conversion counseling therapy with Newman "still benefitted from the counseling sessions despite deciding that their same-sex attractions, behaviors, or identity were not unwanted."
"Newman and his patients are suffering and, absent injunctive relief, will continue to suffer irreparable harm as a result of A3371," the lawsuit states. "By prohibiting minors from receiving SOCE counseling, A3371 has made a portion of Dr. Newman's practice illegal and unethical."
Liberty Counsel seeks a preliminary injunction enjoining the Christie administration and other state officials from enforcing the law, a permanent injunctions to the same effect, a declaratory judgment rendering the law unconstitutional, as well as nominal damages and compensation for court costs.
Wayne Besen, executive director of Truth Wins Out, which has spoken out about "ex-gay" therapy and its dangers, criticized the lawsuit as a waste of time for the judicial system.
"The Liberty Counsel has filed a frivolous lawsuit that confuses religious liberty with license to abuse LGBT youth," Besen said. "The claim is without merit, relies on perpetuating junk science, and is in defense of a fraudulent product. With evidence and facts on our side, the Liberty Counsel is wasting time and money — similar to the clients of ex-gay therapists."
Still, Liberty Counsel has achieved at least temporary success with filed a similar lawsuit known as Pickup v. Brown against the ex-gay therapy in ban in California. In January, the U.S. Ninth Circuit Court of Appeals issued an emergency injunction barring the California law from going into effect.
Christie's office didn't immediately respond to a request to comment on the lawsuit.
2021 Best of LGBTQ DC Readers' Choice Award Finalist Voting
Vote for your favorite finalist in our 2021 Best of LGBTQ DC categories through October 3rd.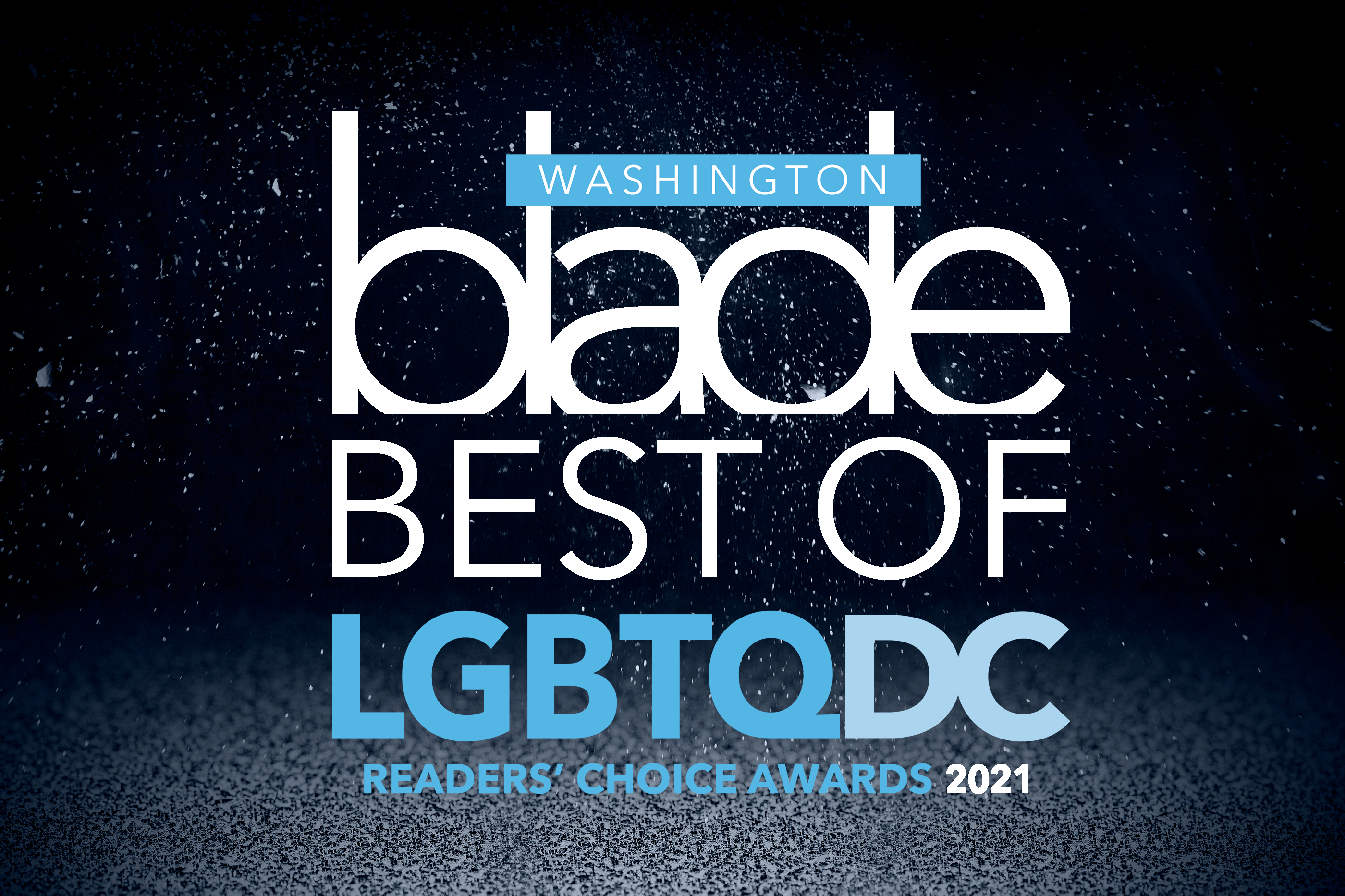 It is Decision 2021! You nominated and now we have our Top 5 finalists. Vote for your favorites in our 2021 Best of LGBTQ DC categories through October 3rd. Our 2021 Best of LGBTQ DC will be announced at the Best of LGBTQ DC Awards Party on October 21st and our special issue will come out on Friday, October 22nd.
Thank you to our sponsors: ABSOLUT, PEPCO, Washington Regional Transplant Community.
Vote below or by clicking HERE.
Biden highlights LGBTQ rights in UN General Assembly speech
President noted crackdowns in Chechnya, Cameroon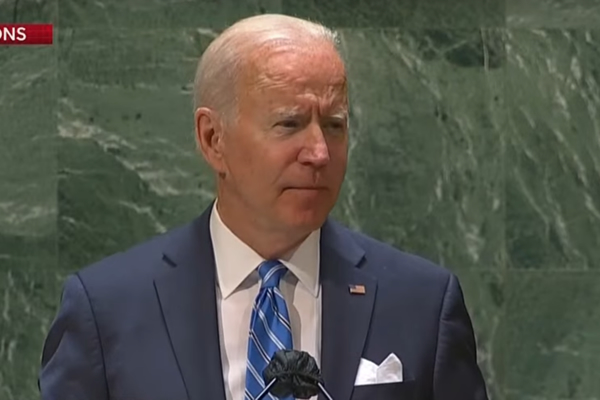 President Biden on Tuesday in his speech to the U.N. General Assembly spoke in support of LGBTQ rights around the world.
"We all must defend the rights of LGBTQI individuals so they can live and love openly without fear," he said.
Biden in his speech specifically cited anti-LGBTQ crackdowns in Chechnya and Cameroon. He spoke after Brazilian President Jair Bolsonaro, who is a vocal opponent of LGBTQ rights, addressed the General Assembly.
"As we pursue diplomacy across the board, the United States will champion the democratic values that go to the very heart of who we are as a nation and a people: freedom, equality, opportunity and a belief in the universal rights of all people," said Biden.
The White House earlier this year released a memorandum that committed the U.S. to promoting LGBTQ rights abroad.
The decriminalization of consensual same-sex sexual relations and protecting LGBTQ migrants and asylum seekers are two of the administration's five priorities in its efforts to promote LGBTQ rights abroad. Secretary of State Antony Blinken last week expressed concern over the fate of LGBTQ Afghans who remain in their country after the Taliban regained control of it, but it remains unclear how many of them the U.S. has been able to evacuate.
Veteran restauranteurs to open Drift in Rehoboth
Second Block Hospitality eyes 2022 debut for new raw bar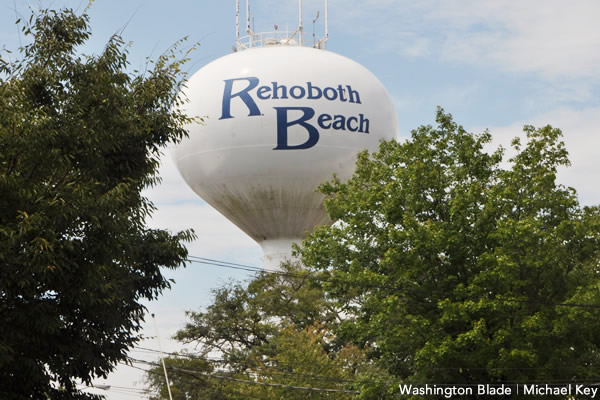 Despite the generally anti-business positions of the current Rehoboth Beach Mayor and some members of the Rehoboth Beach Commission, there are still some entrepreneurs who have faith in Rehoboth Beach.
One such group is the newly announced Second Block Hospitality Group, which brings together local industry leaders Lion Gardner, Tyler Townsend, Bob Suppies, and David Gonce.
According to the partners, "The mission of Second Block Hospitality is simple…to deliver exceptional hospitality. Second Block projects will be designed to become places that matter; that bring the community together. They aim to create unique spaces that foster positivity, a creative atmosphere, and memorable experiences. Driven by this philosophy we are thoughtful in everything we do, down to the smallest detail. In all our endeavors we are committed to crafting unique guest experiences through innovative design, authentic flavors, and warm hospitality."
Their first new venture, Drift, will be a raw bar and dining room on Baltimore Avenue. The new project, already underway, is a massive restoration designed to transform the existing building, originally built in 1890 and used as a camp meeting house, into a modern structure with historic charm. Drift restaurant will feature a refined design, open airy spaces and lots of glass for open vantage points with an indoor/outdoor bar area and intimate back patio that will add to the allure of Baltimore Avenue.
"We could not be more excited to be breaking ground on another passion project," said Suppies. "Coming through the last year brought many new challenges to our industry, but we were able to get very creative and grow as a company, so this new venture is very exciting for us."
Another of the partners, Gardner, brings his skill set as a longtime chef to the new venture.
"One of my roles in the company will be to oversee the menu and kitchen at Drift and all of our projects moving forward," Gardner said. "The great thing about our ownership group is that even though each partner has his own area of expertise, there is collaboration across the board; we are all involved in all aspects of the business. I am excited to learn and contribute in other areas as well, and luckily for me I'm working with a group of really talented, experienced and passionate guys."
Drift is slated to open sometime in early 2022, and things are in full swing for the new restaurant owners, including menu planning. Townsend said, "Drift will be a true raw bar focusing on the art of raw seafood and not just oysters, along with traditionally prepared dishes influenced by the sea. From a beverage standpoint we will feature craft cocktails and eccentric wine and beer offerings. Think small and intimate, rustic and classic, yet casual with a focus on culinary inventiveness and creative spaces." and good times. For more information visit driftrb.com.