Christie signs law barring 'ex-gay' conversion therapy
New Jersey becomes second state to bar widely discredited practice for minors
Gov. Chris Christie signed a bill into law on Monday banning "ex-gay" conversion for minors in New Jersey, which makes the state  the second in the country to have a such a statute in place.
Christie decided to sign the legislation on the last possible day after the legislature passed the bill before it would have become law anyway with or without his signature. News that Christie intended to sign the legislation was reported earlier in the day by the Associated Press.
The bill passed in the Senate with a bipartisan supermajority of 28-9; and in the Assembly with a bipartisan supermajority of 56-14. The lead sponsors were Assembly member Tim Eustace, who's gay, and State Sen. Raymond Lesniak.
In a signing statement made public later on Monday, Christie said he was conflicted about signing the bill because of possible infringement upon parental choice, but still believe it was the right course of action.
"At the outset of this debate, I expressed my concerns about government limiting parental choice on the care and treatment of their own children," Christie said. "I still have those concerns. Government should tread carefully into this area and I do so here reluctantly. I have scrutinized this piece of legislation with that concern in mind."
The Republican governor added the mental health risks of attempting to change a child's sexual orientation outweigh concerns over the government encroaching on parental choice.
"I also believe that on issues of medical treatment for children we must look to experts in the field to determine the relative risks and rewards," Christie said. "The American Psychological Association has found that efforts to change sexual orientation can pose critical health risks including, but not limited to, depression, substance abuse, social withdrawal, decreased self-esteem and suicidal thoughts. I believe that exposing children to these health risks without clear evidence of benefits that outweigh these serious risks is not appropriate. Based upon this analysis, I sign this bill into law."
The statement accompanying the signing statement also says Christie believes people are born gay and that homosexuality isn't a sin — a statement that is contrary to his Catholic faith.
Christie's expected signature will make New Jersey to second state to ban "ex-gay" conversation therapy for minors. California became the first state after Gov. Jerry Brown (D) signed similar legislation into law in October. That law is being challenged by social conservatives in federal court in a lawsuit known as Pickup v. Brown. In January, the U.S. Ninth Circuit Court of Appeals issued an emergency injunction barring the California law from going into effect.
In a statement immediately after the news on Monday, the social conservative group known as the Liberty Counsel announced that it intends to challenge the New Jersey ban on conversation therapy in court as well.
Mat Staver, founder and president of the Liberty Counsel, said the law provides a "slippery slope of government infringing upon the First Amendment rights" of counselors and therapists who want to provide counseling consistent with their religious beliefs.
"This bill is so broad that parents would be prohibited from seeking help for their son who developed unwanted same-sex attractions after being molested by the likes of Jerry Sandusky," Staver added. "Counselors would only be allowed to affirm these unwanted feelings as good and normal. This is absurd and dangerous. This law would inflict serious damage to children, parents, and counselors."
"Ex-gay" conversion is widely discredited and refuted by major mainstream psychological groups, such as American Psychological Association. In June, the largest ex-gay group, Exodus International, closed its doors after its executive director Alan Chambers issued an apology acknowledging "the pain and hurt others have experienced" through failed attempts at conversion therapy.
Troy Stevenson, executive director of New Jersey's LGBT group Garden State Equality, commended Christie for signing the legislation, citing the harm "ex-gay" therapy can cause.
"There is no greater achievement than helping to stop the abuse of our youth," Stevenson said. "Today's SOCE ban will do just that. It will protect young people from being abused by those they should trust the most, their parents and their "doctors."
But Stevenson took the opportunity of Christie's planned signing of the bill to call on him to take further action and sign into law marriage equality legislation that has reached his desk.
"We hope that his realization, that there is nothing wrong with our LGBT youth – and that there is nothing about them that needs to be fixed – will lead to a further evolution," Stevenson said. "It is our truest hope that the Governor will realize as the majority of the legislature and a super majority of the New Jersey public have realized, that the best way to ensure our LGBT youth are protected from the abuse of being ostracized, is to provide them with equality. We must provide all NJ youth with acceptance, with hope for the future and yes, the promise of the dignity to marry the person that they love."
UPDATE: This article has been changed to include a statement from the Liberty Counsel and the signing statement that Christie made public later in the day.
Federal judge: drag is 'vulgar & lewd,' 'sexualized conduct'
Ruling 'bristles with hostility toward LGBTQ people'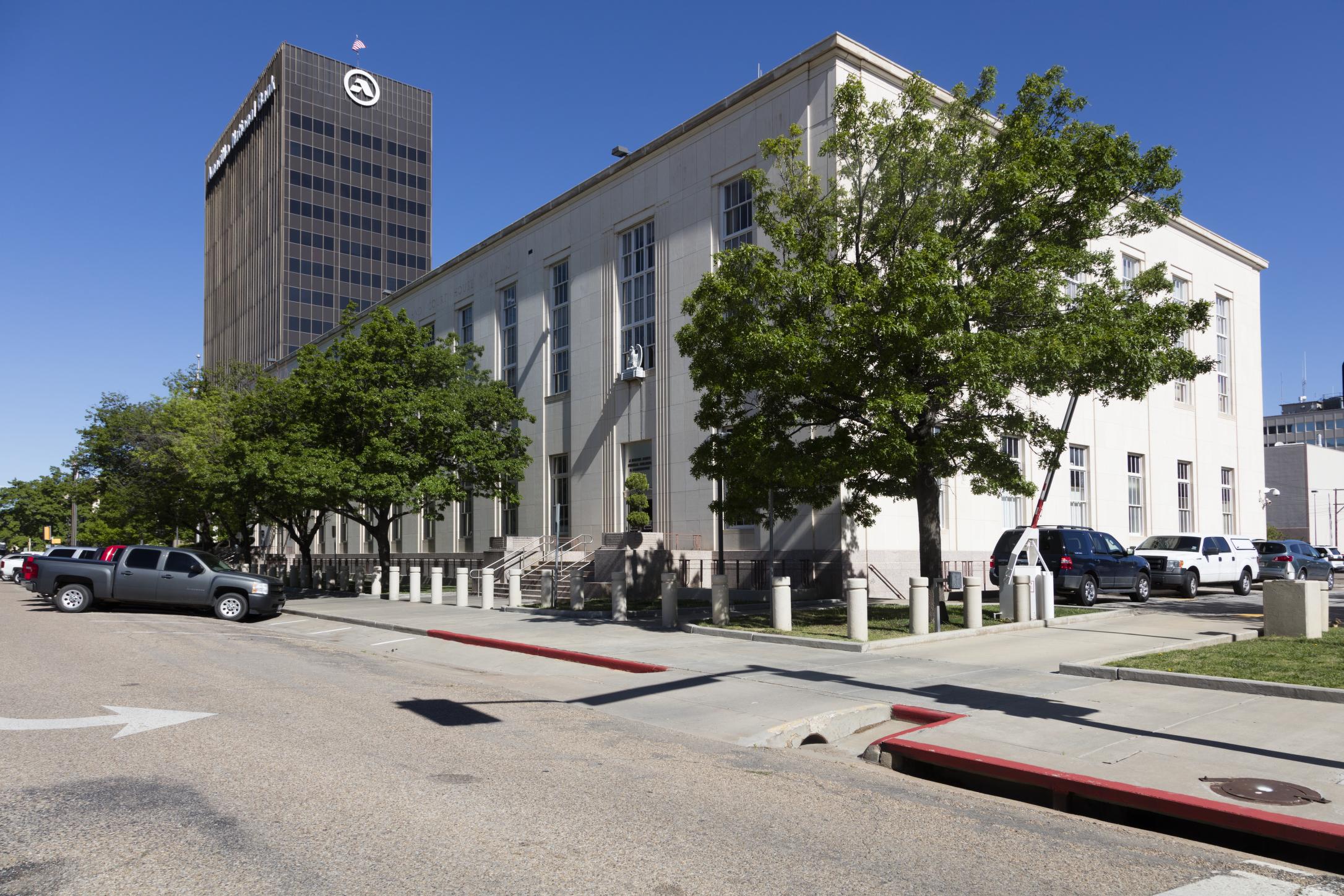 Judge Matthew Kacsmaryk of the U.S. District Court for the Northern District of Texas issued a ruling Thursday denying relief to a group of university students who sought to host a drag show over the objections of their school's president.
A Trump appointed jurist with deep ties to anti-LGBTQ and anti-abortion conservative legal activists, Kacsmaryk argued that drag performances probably do not constitute speech protected by the First Amendment.
As Slate Senior Writer Mark Joseph Stern wrote on X, this conclusion "conflicts with decisions from Texas, Florida, Tennessee, and Montana which held that drag is constitutionally protected expression."
"It also bristles with undisguised hostility toward LGBTQ people," he added.
Kacsmaryk's 26-page decision describes drag performances as lewd and licentious, obscene and sexually prurient, despite arguments the plaintiffs had presented about the social, political, and artistic merit of this art form.
Judge Matthew Kacsmaryk refuses to grant relief to Texas college students who may be punished for hosting a drag show.

His condemns drag as "vulgar and lewd" "sexualized conduct" that harms children and is likely unprotected by the First Amendment. https://t.co/UPeolMfGON

— Mark Joseph Stern (@mjs_DC) September 22, 2023
As the Human Rights Campaign recently wrote, "drag artists and the spaces that host their performances have long served as a communal environment for queer expression."
The group added, "It is a form of art and entertainment, but, historically, the performances haven't only served to entertain, but also to truly advance the empowerment and visibility of LGBTQ+ people."
Nevertheless, anti-LGBTQ conservative activists and organizations have perpetuated conspiracy theories about members of the community targeting children for sexual abuse including by bringing them to drag performances.
Among these is a group with ties to the Proud Boys that was cited by Kacsmaryk in his ruling: Gays Against Groomers, an anti-LGBTQ and anti-transgender extremist group, according to the Anti-Defamation League and Southern Poverty Law Center.
Kenyan lawmaker's bill would further crackdown on LGBTQ rights
Provisions include 50-year prison sentence for gays and lesbians convicted of non-consensual sex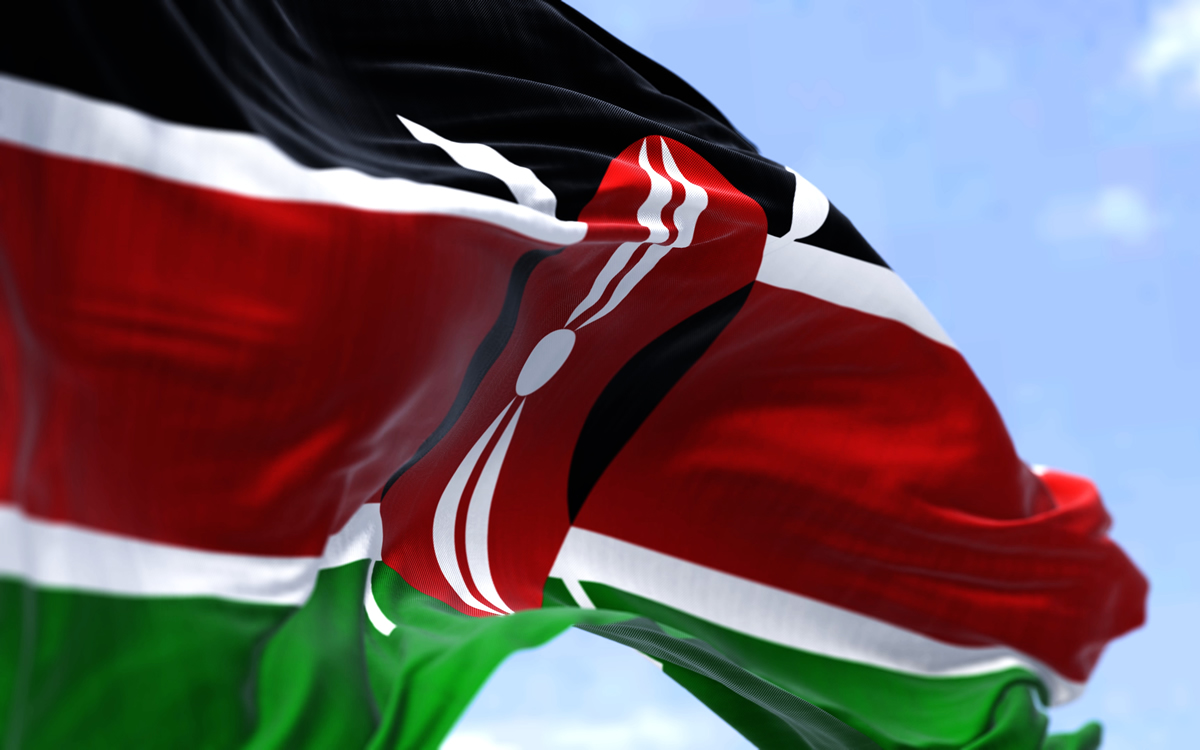 A fresh bid to prevent the recognition of and equal rights for LGBTQ people in Kenya through a constitutional amendment has been introduced in Parliament.
The move is in response to this month's ruling from Kenya's highest court affirming its February decision that allowed the National Gay and Lesbian Human Rights Commission to register as a non-governmental organization.
Opposition MP Peter Kaluma, an outspoken critic of homosexuality, is the sponsor of the new initiative that is part of tightening the noose on LGBTQ people after the Kenyan Supreme Court dismissed his petition that challenged its February ruling. 
Kaluma wanted the ruling reversed since the National Gay and Lesbian Human Rights Commission advocates for homosexuality, which is against the law, and sought the court's clarification on the term "sex" to exclude LGBTQ persons.
Kaluma has already written to National Assembly Speaker Moses Wetang'ula, notifying him of his proposal to have the term "sex" redefined in the constitution by repealing Article 259 (4) which judges perceive to also include consensual same-sex sexual relations.
"This will seal the constitutional gaps the courts are exploiting to introduce homosexuality into the country under the guise of 'judicial interpretation' and secure the legislative mandate retained in Parliament and constitutional-making power remains with the people," Kaluma said.
He faults the judges for interpreting the term "sex" under Article 27 (4) of the constitution to also refer to sexual orientation of any gender, whether heterosexual, lesbian, gay, intersex, or otherwise, not to be discriminated from sexual identity.
The controversial court's verdicts have sparked an uproar in the country since Article 45 of the constitution only recognizes consensual opposite-sex sexual relations and Section 162 of the penal code criminalizes consensual same-sex sexual relations. 
In redefining "sex" in law, Kaluma wants the term to be limited to the biological state of being male or female as assigned at birth and not "foreign sexual orientation and gender identity ideology" which he argues the judges based on wrongly. The MPs proposal to redefine sex, however, would not impact intersex people in Kenya since their recognition and sex identity are protected under a landmark law that took effect in July 2022.
Kaluma notes that the court's ruling renders sex/gender fluidity away from the biological state of being male or female "to over 150 current gender categories abbreviated as LGBTQ+" which has serious consequences for women in terms of equality.
"The courts, unelected arms of government not directly accountable to the people, have been the weakest link in the battle for family values across the world. The Supreme Court of the United States failed the Americans and the European courts have failed the Europeans," the MP said.
Kaluma, who has also sponsored a stiffer anti-homosexuality bill that awaits introduction in the House, added "we are in a war not only to save our society but to salvage humanity from the LGBTQ+ perversion".
The lawmaker has also sought to strengthen his anti-homosexuality measure by adding punitive clauses, including one that would impose a maximum sentence of 50 years in prison for gays and lesbians who are found guilty of engaging in non-consensual sex. Other provisions include a ban on gay Pride parades, assemblies, street marches, cross-dressing in public and all LGBTQ-related activities.
The MP has also proposed proposes a fine of $14,000 or a 7-year prison sentence for owners of premises used for same-sex sexual practices.
"I urge all persons and institutions of goodwill to stand firm and ready themselves to fight against homosexuality. Even when we don't win before the courts as is the case across the world, I am certain we will win before the people's representatives in parliament," Kaluma stated.
Muslim and Christian religious authorities last Saturday staged anti-homosexuality protests in the coastal city of Mombasa, which is the country's second largest city. Protesters condemned and denounced the Supreme Court's ruling and asking President William Ruto to "unequivocally denounce LGBTQ" like his Ugandan counterpart, Yoweri Museveni.
The Kenya Muslims National Advisory Council, a leading Muslim governing body, on Thursday also condemned the Supreme Court and demanded the ouster of Chief Justice Martha Koome and other judges who ruled in favor of the LGBTQ community. The group argues the ruling offends Kenya's social, cultural and religious beliefs while asking the president and Parliament to be "firm" like Uganda, which enacted a harsh anti-homosexuality law in May.
A presidential education reform working group last month in a detailed report presented to Ruto after gathering views across the country recommended the teachers' employers to hire pastors and Imams in elementary and high schools to help fight homosexuality and other so-called immoral practices. This call came after the Education Ministry in March confirmed to MPs its decision to form a Chaplains Committee, led by Kenya's Anglican Church Archbishop Jackson Ole Sapit, to stop the infiltration of LGBTQ practices in schools.
The working group's report has yet to be introduced in Parliament.
Kenya's relentless move to curb homosexuality comes at a time when top government officials, politicians, and during this week's U.N. General Assembly in New York raised concerns over backlash against LGBTQ and intersex rights around the world.
Harris to oversee White House Office of Gun Violence Prevention
Goal is to implement and expand upon legislation, executive actions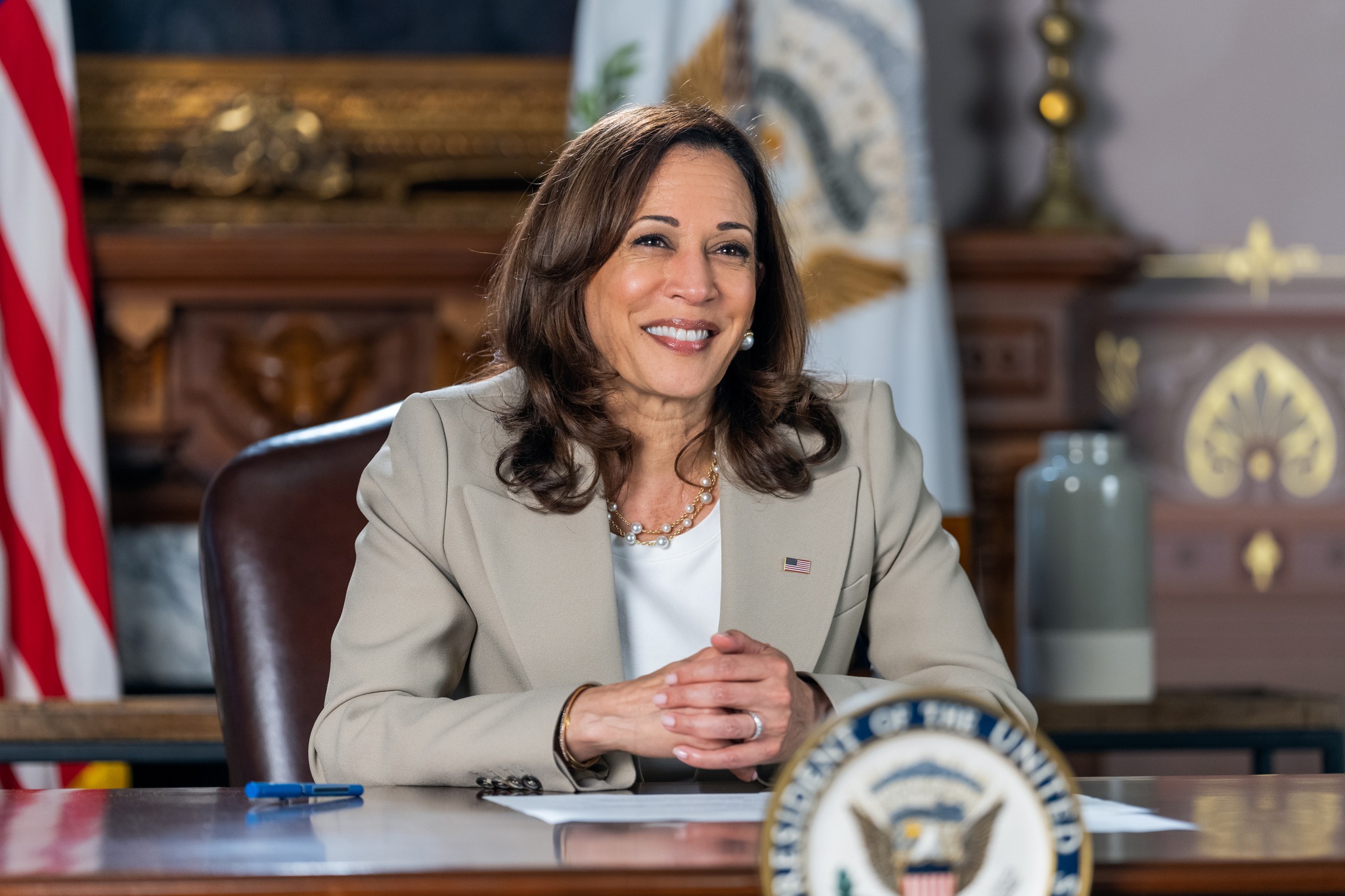 The White House announced Thursday evening that President Joe Biden on Friday will establish the first-ever White House Office of Gun Violence Prevention, to be overseen by Vice President Kamala Harris.
The office will focus on implementing and expanding upon executive and legislative actions, including the Bipartisan Safer Communities Act, "to reduce gun violence, which has ravaged communities across the country."
Serving under Harris will be Stefanie Feldman, "a longtime policy advisor to President Biden on gun violence prevention," and "leading gun violence prevention advocates Greg Jackson and Rob Wilcox."
"Every time I've met with families impacted by gun violence as they mourn their loved ones, and I've met with so many throughout the country, they all have the same message for their elected officials: 'do something,'" Biden said in a statement.
The president noted his signing of last year's bipartisan gun violence prevention law, a flagship legislative accomplishment for the administration, along with his issuance of more executive actions than any president in history to address this problem.
Calling these "just the first steps," Biden said the establishment of the White House Office on Gun Violence Prevention will "build upon these measures and keep Americans safe."
He also urged Congress to do more by passing legislation requiring universal background checks, and baning assault weapons and high capacity magazines.
In a statement, Harris said, "This epidemic of gun violence requires urgent leadership to end the fear and trauma that Americans experience every day."
"The new Office of Gun Violence Prevention will play a critical role in implementing President Biden's and my efforts to reduce violence to the fullest extent under the law," she said, "while also engaging and encouraging Congressional leaders, state and local leaders, and advocates to come together to build upon the meaningful progress that we have made to save lives."
"Our promise to the American people is this: we will not stop working to end the epidemic of gun violence in every community, because we do not have a moment, nor a life to spare," the vice president said.