Will Manning case harm effort to lift trans military ban?
Convicted soldier: 'I am Chelsea Manning. I am female'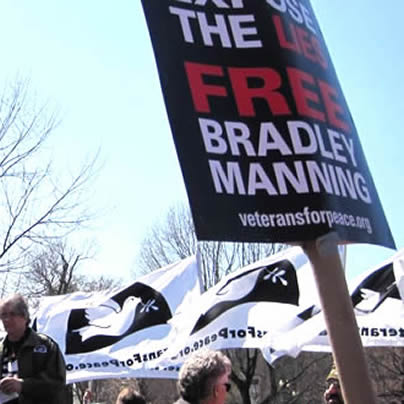 One day after a military judge sentenced then-U.S. Army private Bradley Manning to 35 years in prison for leaking classified documents to Wikileaks, the 25-year-old soldier released a statement through her attorney coming out as transgender.
"As I transition into this next phase of my life, I want everyone to know the real me," Manning said. "I am Chelsea Manning. I am a female."
Manning's dramatic announcement was first disclosed on NBC's "The Today Show" early Thursday morning by her lead defense attorney, David Coombs, who said Chelsea Manning will request from prison authorities permission to undergo hormone therapy.
If prison officials don't agree to Manning's request, "then I'm going to do everything in my power to make sure they are forced to do so," Coombs said.
Manning's sentencing and declaration that she is a transgender woman follows a protracted trial that transgender activists fear has set back their quest to persuade the military to lift its ban on transgender service members.
The sentence came one week after Manning's attorneys argued that Manning's decision to leak more than 700,000 classified military and diplomatic documents along with video footage of battlefield scenes was due, in part, to the stress Manning was experiencing over her gender identity.
Earlier in the trial, the defense disclosed that Manning – who initially identified as a gay man – had been quietly struggling over whether she was a transgender woman.
Last week, defense attorneys released a photo of Manning dressed as a woman with a blond wig. Her attorney presented as a witness a military therapist who testified that Manning emailed him the photo along with a letter describing her gender identity as a "problem."
"You put him in that kind of hyper-masculine environment, if you will, with little support and few coping skills, the pressure would have been difficult to say the least," the Associated Press quoted the therapist, Capt. Michael Worsley, as saying in his testimony last week at the sentencing phase of Manning's court martial. "It would have been incredible."
Two prominent transgender activists who have served in the military before transitioning from male to female told the Washington Blade — just before Manning disclosed she's transgender — that a large number of closeted transgender service members currently are performing their duties flawlessly while experiencing some of the same pressures related to their gender identity that Manning might have experienced.
The future of transgender military service
"Our view is Manning's gender identity — no matter what it is — does not justify what he did," Brynn Tannehill, a transgender woman and former Lt. Commander in the Navy, told the Blade prior to Manning's Thursday announcement. She currently serves as spokesperson for the Trans Chapter of SPART*A, a group representing mostly active duty LGBT service members.
"If Bradley Manning is transgender and if he struggles over this, we can empathize over that," Tannehill told the Blade in a telephone interview Tuesday night. "But we do not believe it should excuse what he did."
Tannehill added, "We know many trans military people with highly distinguished careers. So the argument that being transgender made him do this is patently false."
Tannehill and transgender advocate Autumn Sandeen, who transitioned from male to female after retiring from the Navy, said the negative publicity surrounding Manning's personal struggle with her gender identity is overshadowing the overwhelming majority of service members grappling with their gender identity who quietly do their jobs well.
The two noted that as many as 120 closeted transgender service members affiliated with the SPART*A group can't come out as positive role models because they would be subject to discharge under a military regulation that strictly prohibits "transsexualism" and "gender transformation" within the military.
"In my last four years in the Navy I was grappling with gender identity and yet I did my job," said Sandeen, who lives in San Diego.
Among other things, Sandeen said she had access to classified information while serving on a ship. She says she and other transgender people she knows had similar access to classified information never mishandled or released such information.
"[Manning] will be used as an example of why transgender people shouldn't serve in the military," she said.
Sandeen said the transgender people she knows, both civilians and military members, are divided over whether what Manning did was good or bad for the country, just as other Americans are divided over the issue.
Chelsea Manning and Wikileaks
In July Manning was found not guilty of aiding the enemy, the most serious charge filed against her. But the military judge, Army Col. Denise Lind, found her guilty of nearly all of the other charges filed against her, including six counts of violating the U.S. Espionage Act.
Manning's supporters say the information she leaked to the whistleblower group Wikileaks shined a spotlight on flawed U.S. policies and military practices in the Iraq and Afghanistan wars that would not otherwise have been brought to the attention of the American public.
Government prosecutors argued that Manning's actions placed U.S. troops in jeopardy by revealing classified information that terrorists and other enemies could use against U.S. military and civil personnel stationed overseas.
"Personally, if Manning comes out as transgender I will be someone who owns him, but owns him as a person who did wrong," Sandeen told the Blade the day prior to Manning's announcement that she was transitioning. "We have to take the good with the bad."
Mara Keisling, executive director of the National Center for Transgender Equality, told the Blade on Thursday following Manning's announcement that she's a transgender woman that the Manning case was a "temporary blip" in the ongoing efforts to obtain equal rights for transgender people.
"In the long run, this won't have an impact on the LGBT rights movement," Mara said. "With thousands of transgender people coming out, we are moving ahead on the education front concerning transgender equality."
Keisling criticized a statement released by the Army on Thursday that Manning most likely would not be allowed to obtain hormone treatment to facilitate her gender transition while serving time in an Army prison in Fort Leavenworth, Kan.
"That's not going to be the final word," she said. "You can't deny health care to prisoners. That's unconstitutional because it amounts to cruel and unusual punishment."
Keisling was referring to the prevailing views of the medical and mental health professions, including the American Medical Association, that being transgender is a medical condition that requires various means of treatment, including hormone therapy, to facilitate a healthy transition from one gender to another.
Comings & Goings
Umana named associate with Gustafson Guthrie Nichol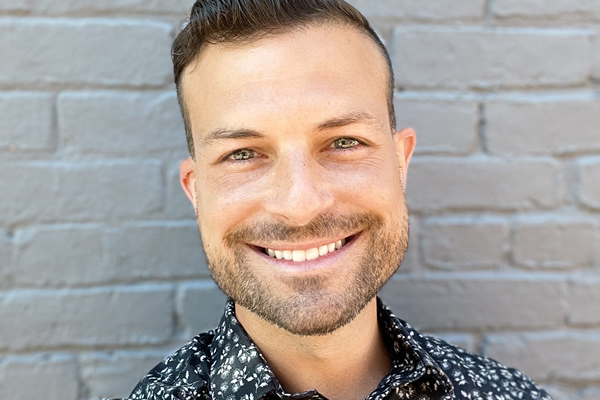 The Comings & Goings column is about sharing the professional successes of our community. We want to recognize those landing new jobs, new clients for their business, joining boards of organizations and other achievements. Please share your successes with us at: [email protected]. 
Congratulations to Wolfgang Umana on being named an associate with Gustafson Guthrie Nichol (GGN). He has been with them for more than five years and is currently its D.C. studio's office manager.
"I am honored to become GGN's newest Associate," Umana said. "I have the glorious privilege of supporting GGN's continuing dedication to progress, inclusion, social justice, sustainability, and beautification of the world we live in."
Umana also works with NBR Computer Consulting as an LLC Computer Technician consultant. He has experience in social media, communications, outreach, and technical services, and provides a dynamic approach to the fast-changing world of technology. NBR Computer Consulting, LLC is a gay-owned business. 
Umana has also served as D.C. Army National Guard Director of Environmental Affairs and with EMS Consultation Services.
He has his bachelor's in Environmental Science & Public Policy, Human and Ecosystem Response to Climate Change, from George Mason University.
Capital Pride bids for D.C. to host World Pride 2025
International event draws thousands of visitors
The Capital Pride Alliance, the group that organizes D.C.'s annual LGBTQ Pride events, announced on Sept. 21 that it has submitted a bid to host 2025 World Pride, the international Pride event that draws thousands of participants from throughout the world to the host city.
The announcement by Capital Pride says its bid to host the event in D.C. notes that the event, among other things, would commemorate the 50th anniversary of D.C.'s first LGBTQ Pride event in 1975, which began as a block party near Dupont Circle.
World Pride is licensed and administered by the international LGBTQ organization InterPride. The World Pride events themselves, which usually take place every other year, are organized by InterPride's member organizations such as Capital Pride Alliance.
The Capital Pride announcement notes that World Pride "promotes visibility and awareness of lesbian, gay, bisexual, transgender, intersex and queer (LGBTIQ+) issues on a global level." The announcement adds, "World Pride events include parades, marches, festivals and other cultural activities often enjoyed at Pride celebrations, along with other components such as a human rights conference and large-scale opening and closing ceremonies."
The InterPride website says the deadline for submitting a bid for the 2025 World Pride has passed. It says D.C.'s Capital Pride and Kaohsiung Pride, located in the large Taiwan port city of Kaohsiung, are the only two remaining cities in competition for hosting the 2025 World Pride.
Ryan Bos, Capital Pride's executive director, said InterPride was expected to make its decision on which of the two cities to select sometime in November of this year.
"A recent study conducted by Booz Allen Hamilton revealed that the annual Capital Pride Celebrations, during normal years, result in approximately $371 million in positive economic impacts to the region, a number that may be doubled if the organization is awarded the prestigious event," the Capital Pride statement says.
The 2021 World Pride took place earlier this year in Copenhagen, Denmark. The 2019 World Pride was held in New York City to commemorate the 50th anniversary of New York's Stonewall riots, which many activists consider the start of the modern LGBTQ rights movement.
InterPride says the 2023 World Pride will take place in Sydney, Australia.
Va. county supervisors back resolution against 'required' pronoun questions
Unanimous vote in Stafford County allows school defunding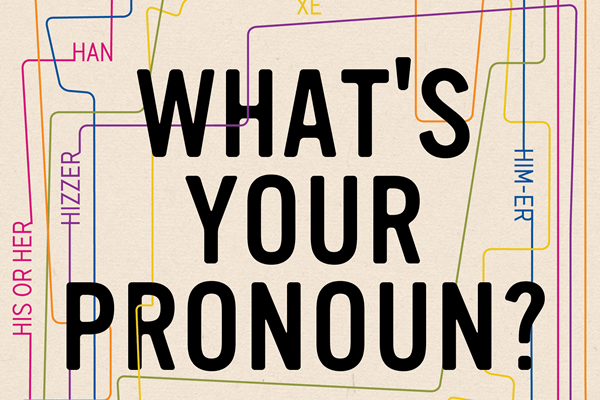 The Stafford County Board of Supervisors on Tuesday unanimously approved a resolution that gives it the authority to deny funds to schools that require students to give their pronouns and teach the 1619 Project and critical race theory.
The resolution denounces "the teaching of the 1619 Project and critical race theory (CRT) and related principles in Stafford County Public Schools," and states the board does not support Stafford County Public School students "being required to identify their chosen pronouns."

The approved document had been updated to change "requested" to give pronouns to "required."

Republican Supervisor Gary Snellings told the board he brought the resolution forward, which passed by a 6-0 vote margin, in response to communication from parents. One supervisor was not present.

Snellings called critical race theory "racism." He also called the New York Times' 1619 Project published on the 400th anniversary of the arrival of enslaved Africans to the Virginia colony a "theory."

Critical race theory is not taught in Virginia public schools, but a state law passed in 2020 requires local school boards to adopt policies that are more inclusive for transgender and non-binary students that follow, or exceed, guidelines from the state's Department of Education.

Snellings said the problem with preferred pronouns was in requiring students to give them. He said that was not in the governing Virginia law.

"This (resolution) does not eliminate anything. It just follows state law," Snellings said.

A Virginia court in July dismissed a lawsuit that challenged the Department of Education's guidelines for trans and non-binary students. Equality Virginia and the American Civil Liberties Union of Virginia were parties to the amicus brief in support of the protections.

"We are deeply disappointed that these adults made such a hateful decision for kids in the community," tweeted the ACLU of Virginia in response to the board's vote.