March on Washington speakers – gay and straight – call for LGBT equality
Martin Luther King III, NAACP head, U.S. Attorney General mention gays in speeches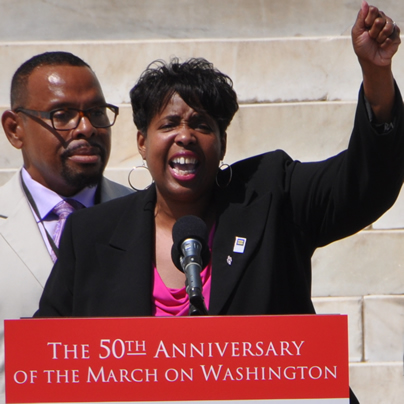 At least a dozen civil rights leaders and public officials speaking at the Lincoln Memorial on Saturday to commemorate the 50th anniversary of the 1963 March on Washington joined five gay and lesbian speakers in embracing LGBT equality.
Martin Luther King III, one of the lead organizers of the 50th Anniversary March on Washington; U.S. Attorney General Eric Holder; U.S. House Minority Leader Nancy Pelosi (D-Calif.); NAACP President and CEO Benjamin Jealous; and Leadership Conference on Civil Rights President Wade Henderson were among those expressing the theme that LGBT rights are part of the boarder civil rights movement.
With tens of thousands of people assembled before her on the Lincoln Memorial steps and the National Mall, lesbian activist Donna Payne expanded on that theme.
"In times like this today I stand proudly with you as an African American lesbian representing the Human Rights Campaign," Payne told the gathering. "I am proud because the lesbian, gay, bisexual, and transgender community and the African American community are working together toward justice for all."
Payne added, "There have been many attempts to tell you that we can't get along because we are so different. Don't believe that hype. I come from a mother and father that sat at the tables at Woolworth stores fighting for freedom from Jim Crow laws."
Payne, HRC Associate Director of Field Outreach, was referring to black civil rights activists who staged sit-in protests in the early 1960s at segregated restaurants and other businesses in the South that restricted blacks to "colored only" areas.
"The majority in my family are lifetime members of the NAACP," she said. "This commitment doesn't stop because I'm a lesbian. I am part of the fabric that weaves our destiny together," she said. "Freedom is not about one civil rights group but it's about all of our civil rights for everyone."
A second rally at the Lincoln Memorial on Wednesday, Aug. 28, in connection with the 50th Anniversary March on Washington events, was scheduled to include speeches by Presidents Barack Obama, Bill Clinton, and Jimmy Carter. Also scheduled to speak was lesbian activist Eliza Byard, executive director of the Gay, Lesbian & Straight Education Network (GLSEN).
Rev. MacArthur Flournoy, HRC director of Faith Partnership and Mobilization, told the Lincoln Memorial rally that LGBT people are also part of the faith-based arm of the civil rights movement.
"Today I stand up as a black gay man ordained in the church in love with God filled with faith," he said. "So we at the Human Rights Campaign – we join our faith with your faith. We look for an end to discrimination in all its forms. No more religious bigotry. No more racist bigotry. No more violence bigotry."
Sharon Lettman-Hicks, executive director of the National Black Justice Coalition, an LGBT rights organization, and Payne of HRC were added as speakers at Saturday's Lincoln Memorial event after the initial list of speakers had been released.
"Every day I educate, advocate, and celebrate the contributions of the black lesbian, gay, bisexual, and transgender community because if any of my brothers and sisters are not equal and free none of us are truly equal and free," said Lettman-Hicks, a straight, longtime advocate for LGBT rights.
Lettman-Hicks was among a number of the rally speakers who talked about Bayard Rustin, a gay man who served as one of the lead organizers of the 1963 March on Washington and one of Martin Luther King Jr.'s top advisors.
"Rustin was a radical visionary, a black gay activist for freedom and justice during a time when the conditions of both of these identities were perilous," she said. "Rustin was as unapologetically black as he was gay and by his very presence challenged the evils of homophobia and racism throughout his life."
Adrian Shanker, president of the statewide LGBT rights group Equality Pennsylvania, identified himself as a "gay Pennsylvanian reflecting on the historic march 50 years ago, a march organized by another gay Pennsylvanian named Bayard Rustin."
Shanker said he was proud to speak at an event with distinguished civil rights leaders "who paved the paths that allow us to stand here today more equal than yesterday, but with so much farther to go before the dream Dr. King shared will be realized."
He noted that in Pennsylvania LGBT people can still be fired from their jobs because of their sexual orientation or gender identity. In his home state the governor recently signed a voter ID law "intended to suppress our votes," and LGBT youth face school bullying "every day," he said.
"In Pennsylvania my legal marriage to my husband Brandon is not recognized by my government," said Shanker, who called on states and the U.S. Congress to pass laws to eliminate the remaining discriminatory practices faced by LGBT people across the country.
Two out lesbians and LGBT rights advocates that spoke at the Lincoln Memorial rally – Randi Weingarten, president of the American Federation of Teachers; and Mary Kay Henry, president of the Service Employees International Union (SEIU), stressed the importance of organized labor in the U.S. civil rights movement.
"Dr. King's oration 50 years ago helped us create a better world, although we do not yet have the world that Dr. King dreamed of," Weingarten said. "So this must not be a commemoration. This must be a continuation of that righteous fight to achieve racial and economic opportunity at the voting booth, in our schools, in our workplaces and in our communities."
She added, "Fifty years ago another gay person, Bayard Rustin, had to be in the shadows. But today, I speak as a teacher, a worker, a labor activist and a gay person deeply committed to my faith…This is who we must be, not only a country that believes in equality but a country that acts on that belief. So let's take a lesson from King. Let's unite…"
Henry didn't specifically mention LGBT rights but called for the broad civil rights and economic opportunities that she said were the hallmark of Martin Luther King Jr.'s advocacy work.
"As we rededicate ourselves to the goals of the 1963 marchers imagined 50 years ago we stand for freedom," she said. We stand for jobs. We stand for equality. And the visionaries of this march proclaimed that we were going to fight the twin evils of racism and economic inequality."
Holder, like many of the non-LGBT speakers, noted that LGBT people and other minorities have become a part of the mainline civil rights movement since the time of the 1963 march.
"As we gather today, 50 years later, their march – now our march – goes on," Holder told the rally at the Lincoln Memorial. "And our focus has broadened to include the cause of women, Latinos, of Asian Americans, of lesbians, of gays, of people with disabilities, and of countless others across the country who still yearn for equality, opportunity, and fair treatment."
Martin Luther King III said the civil rights movement has become stronger as it has become broader and more diverse, with the diversity reflected in different minorities and different faiths.
"Yes, we all need to love each other, black and white, old and young, red and brown, gay and straight, Christian, Muslim and Jew and all of God's children loving one another," he told the rally.
Jealous of the NAACP gave a fiery speech challenging opponents of various civil rights efforts in the country, including opponents of immigration rights and marriage equality.
"When they say no, you can't have the Dream Act, no you can't have marriage equality, no you can't abolish the death penalty, no you can't expand voting rights in any state south of the Mason-Dixon, we say – yes we can!" shouted Jealous to loud applause and cheers from the crowd.
Newark, N.J., Mayor Cory Booker, who is running for a seat in the U.S. Senate, also sounded the theme of LGBT equality being part of the broader civil rights movement.
"We must stand until we live in a nation where it doesn't matter who you love and we don't have second class citizenship for our gay and lesbian brothers and sisters," he said.
Rep. John Lewis (D-Ga.) was a student in his early 20s when he joined Martin Luther King Jr. and other civil rights icons in non-violent civil disobedience protests in the 1960s. He's the last living speaker from the 1963 March on Washington.
In his remarks at Saturday's 50th Anniversary March at the Lincoln Memorial, Lewis expressed support for LGBT equality, just as he has during his years as a congressman.
"It doesn't matter if we are straight or gay," he said. "We are all one people."
Inaugural Uptown Pride to take place June 10
Festival to feature drag storytime, makers' market, DJs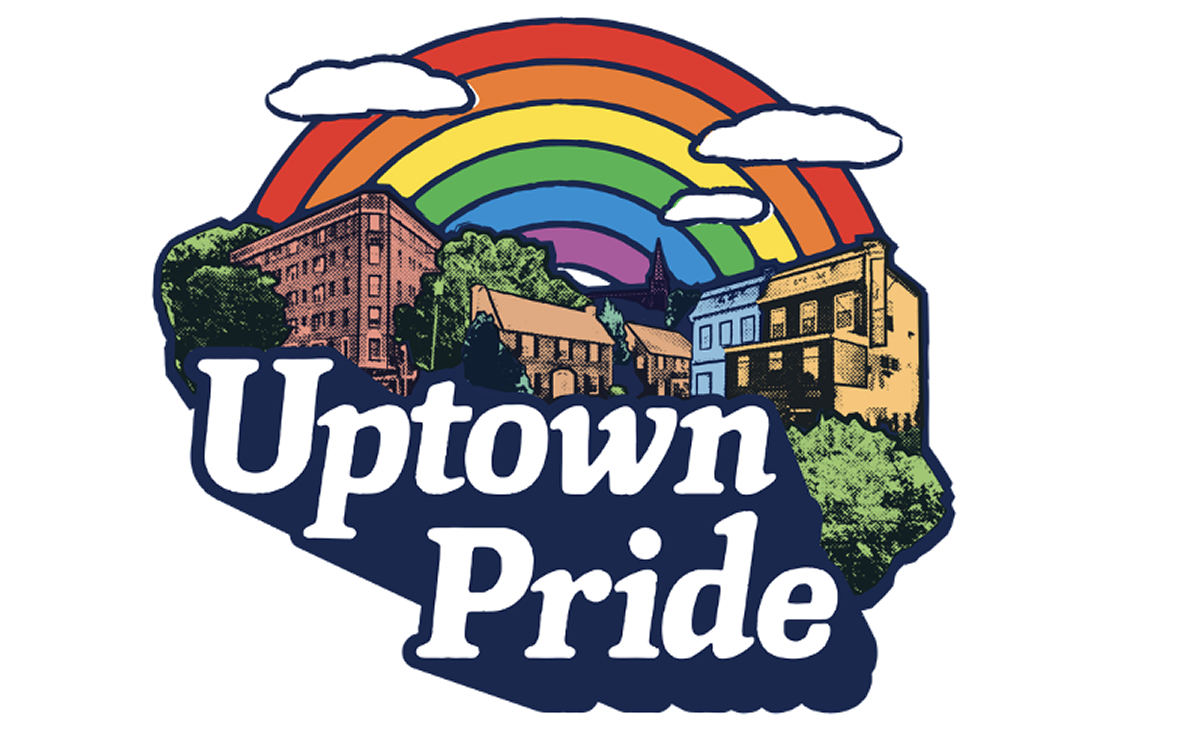 A new Pride festival is coming to D.C.
The inaugural Uptown Pride will be hosted in Sixteenth Street Heights on June 10 with Pride celebrations for Washingtonians of all ages.
The festival, hosted at the intersection of 14th Street, Colorado Avenue and Kennedy Street, NW, will feature a drag storytime, a makers' market, DJs and more. There will also be a raffle for various prizes, with all proceeds going to the Trevor Project, which provides suicide prevention services for LGBTQ teens.
The festival will be from 2-7 p.m. and is partnering with local businesses like Moreland's Tavern, Captain Cookie and Lighthouse Yoga Center for activities and refreshments.
Justin Noble, one of the organizers of the festival, said that the inspiration for the event came out of wanting a Pride experience tailored to the residents of the Sixteenth Street Heights, Petworth and Brightwood neighborhoods.
"It can be a hassle to get to downtown," Noble said. "There needs to be something in our community that supports LGBTQ+ people and the culture and all of that because we're everywhere, right? We are everywhere."
Organizer Max Davis said that the inclusion of children's events like a drag storytime was purposeful, and helps make the event more accessible to LGBTQ families and youth.
"Kids I feel are the most important in as far as just showing them, just visibly showing them that you can live out and you can be queer," Davis said. "There is no more dangerous time than now to be queer, questioning youth … So who better to welcome into the fold than kids who might be questioning their sexuality."
Davis said that a big part of wanting to bring Pride celebrations uptown was to have a physical representation of support for the LGBTQ community.
"I felt like because there wasn't anything going on in Sixteenth Street Heights — the clientele that we were serving up at Moreland's absolutely is supportive, and I never felt that it wasn't a supportive environment — but if you don't have something to actively support that I feel that your support is just words," Davis said. "If our community had someplace to attend even for one day to just be like, 'Hey, I stand with you,' … that is something that every community should have available to them to actively support the LGBTQ community."
Capital Pride announces 2023 honorees, grand marshals
Assistant Secretary of Health Levine among picks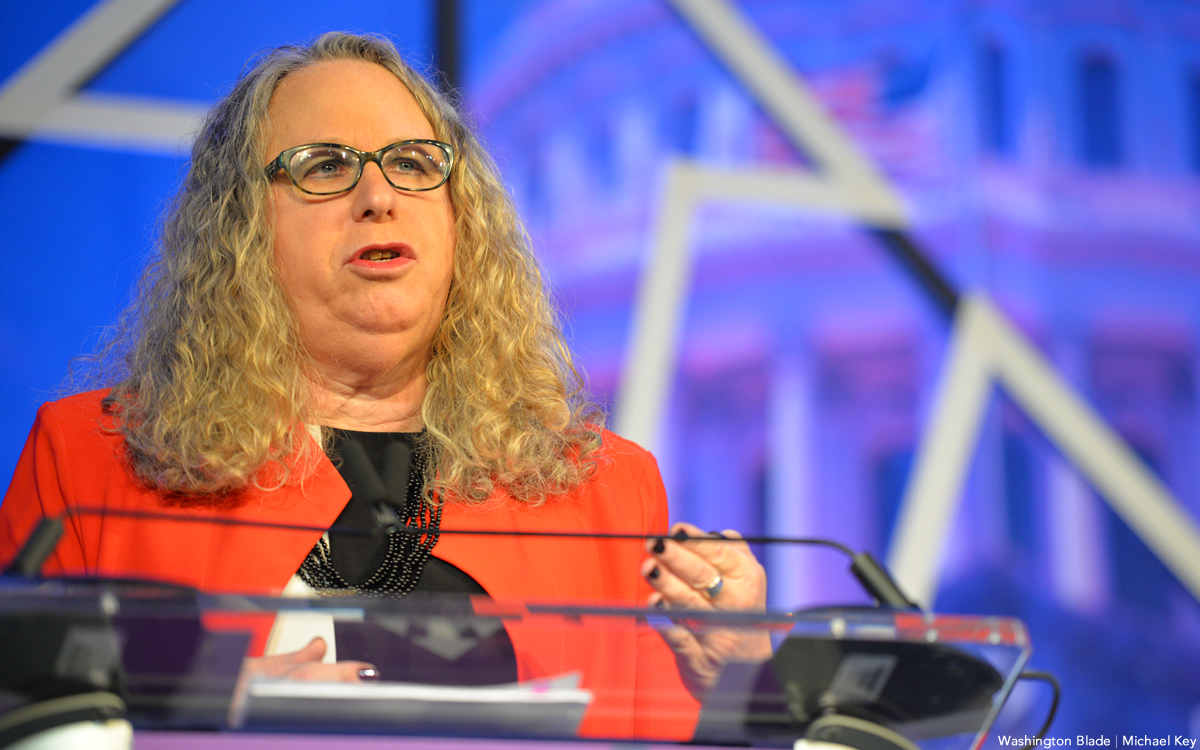 Assistant U.S. Secretary of Health Admiral Dr. Rachel Levine and acclaimed longtime D.C. LGBTQ and transgender rights advocate Earline Budd are among nine prominent LGBTQ community leaders named on Wednesday by the Capital Pride Alliance as its 2023 Capital Pride honorees.
Capital Pride Alliance, which organizes D.C.'s annual Capital Pride parade, festival, and related events, announced in a May 24 statement that it will present the honoree awards to each of the recipients at a ceremony scheduled for 7 p.m. on Friday, June 2, at the Penn Social event and catering hall at 801 E St., N.W.
"The recipients are nominated each year by members of the community," the Capital Pride statement says. "They represent individuals who and organizations that have advanced the causes of LGBTQ+ rights," it says.
The statement says Levine was selected for the Capital Pride Paving the Way Award, which "acknowledges an individual or organization that has provided exemplary contributions, support, and/or advocacy that has positively impacted the LGBTQ+ community, and whose leadership has inspired continued progress."
Levine, who was appointed by President Biden in 2021 as Assistant Secretary of Health, is a longtime pediatrician who also serves as an admiral in the U.S. Public Health Service Commissioned Corps. She became the first openly transgender person to hold the admiralty position.
Capital Pride named Earline Budd as recipient of the Capital Pride Super Hero Award, which "recognizes additional significant and important contributions to the LGBTQ+ community in the national capital region."
The statement announcing the honorees says Levine and Budd will also serve as grand marshals for the June 10 Capital Pride Parade. It says each of the other honorees will serve as parade marshals.
The announcement says the following four people have been named as recipients of the Capital Pride Hero Award:
• Shi-Queeta Lee, the D.C.-based nationally acclaimed drag performer
• Benjamin Rosenbaum, longtime congressional staffer, LGBTQ rights advocate, and LGBTQ Jewish community advocate
• Nancy Canas, president of D.C. Latinx History Project and advocate for the LGBTQ Latinx community
• Abdur-Rahim Briggs, longtime leader of the D.C.-based Project Briggs, which provides philanthropic support for LGBTQ causes.
The following two organizations were named as recipients of the Capital Pride Breaking Barriers Community Impact Award, which recognizes individuals or organizations that have "demonstrated a significant impact to the LGBTQ+ community at either the local or national level and who helped eliminate barriers for social, personal, or professional growth of the LGBTQ+ community:
• Drag Story Hour DMV
• National LGBTQ Task Force
The Bill Miles Award for Outstanding Volunteer Services, which acknowledges "exemplary contributions to the Capital Pride Alliance, its programs, initiatives, or other Pride sponsored activities," is being given to Brandon Bayton, Jr., a longtime Capital Pride volunteer, consultant, and organ transplant advocate, and LGBTQ rights advocate.
"We are fortunate to have such a vibrant honoree selection process, with so many outstanding individuals who were nominated," said Ashley Smith, president of the Capital Pride Alliance Board of Directors. "We are very pleased to celebrate these individuals at the 2023 Capital Pride Honors," Smith said in the CPA statement.
Blade names recipients of two summer fellowships
Kravis, Lev-Tov join LGBTQ news team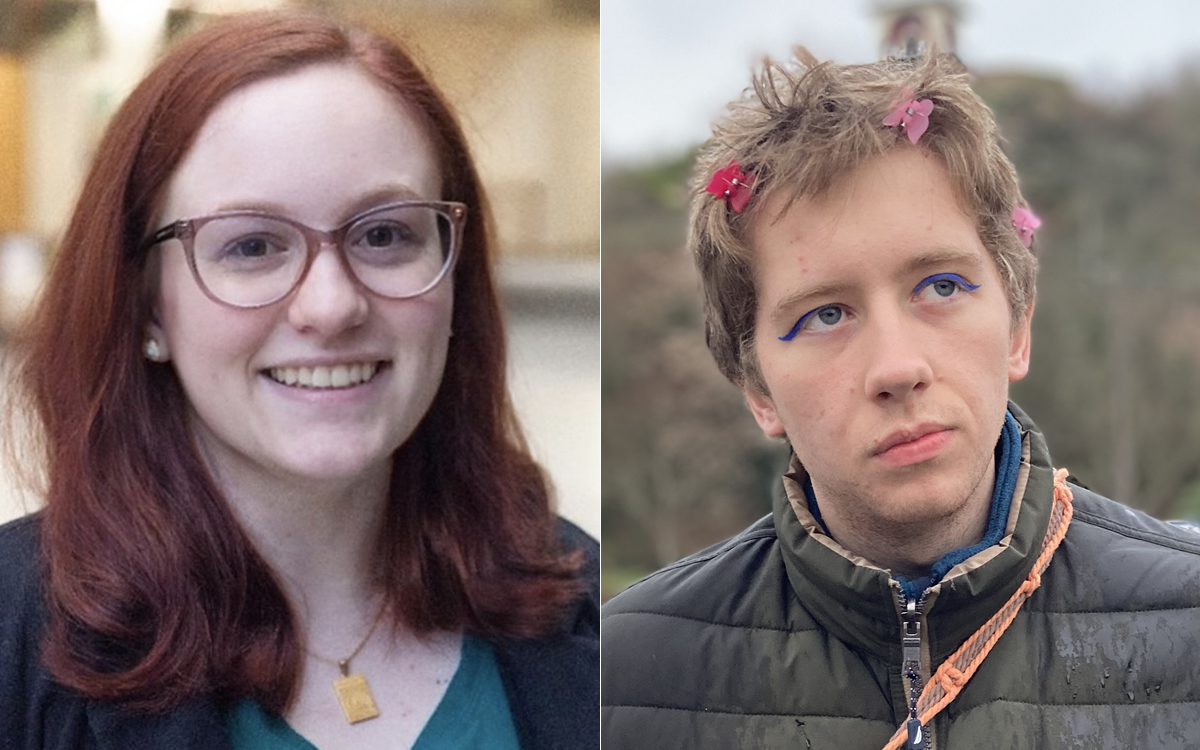 The Blade Foundation this week announced the recipients of its 2023 summer fellowship program.
Isabelle Kravis (she/they) is a senior at American University studying journalism and women's, gender, and sexuality studies. She will focus on covering LGBTQ issues in the local D.C. area for 12 weeks starting this week. The fellowship is made possible by a generous donation from the DC Front Runners Pride Run 5K event.
"I've been reading the Blade since I first moved to D.C. for my freshman year and I'm so excited to be able to contribute to such a historic paper," Kravis said. "I love covering the LGBTQ community because of the diversity of experiences that each queer person has and the joy that queer people bring to everything they do. I'm incredibly lucky to have this opportunity to be able to cover both the city and community that I love."
Joel Lev-Tov (they/them) is a senior at the University of Maryland College Park studying journalism. Lev-Tov also serves as president of the Association of LGBTQ Journalists at College Park. Lev-Tov is the sixth recipient of the Steve Elkins Memorial Journalism Fellowship, which honors the co-founder of CAMP Rehoboth. The fellow covers issues of interest to the LGBTQ community in Delaware, also for 12 weeks. The fellowship is funded by donations from the Rehoboth Beach community.
"I'm extremely excited to start reporting about my community for my community," Lev-Tov said. "The Blade is offering me a special opportunity that I'm very grateful for. I can't wait to start reporting!"
Kevin Naff, editor of the Blade, welcomed Kravis and Lev-Tov to work this week.
"We're all excited to work with Isabelle and Joel this summer," Naff said. "There's never been more news to cover and they will add an important, fresh perspective to our work. Thank you to our donors and to the Front Runners for making this program possible."
For more information on the fellowship program or to donate, visit bladefoundation.org.