Stage presence
With 'Laramie,' 'Torch' and 'Gypsy,' season rife with gay themes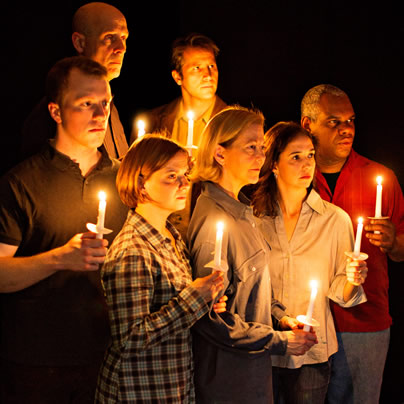 This fall's local theater offerings are a particularly promising blend of old and new, several of which have LGBT appeal. Here's an overview.
Fifteen years after Matthew Shepard's death, Ford's Theatre (fordstheatre.org) is presenting an anniversary production of gay playwright Moisés Kaufman's "The Laramie Project" (Sept. 27-Oct. 27). Kaufman' powerfully affecting ensemble piece gives insight into the community's response to the 1998 brutal murder of Shepard, a young gay man living in Laramie, Wyo. Matthew Gardiner (who is gay) directs. Local stalwart Holly Twyford (also gay) is in the cast.
Studio Theatre (studiotheatre.org) opens its season with the bittersweet comedy "Torch Song Trilogy" staged by Michael Kahn (Shakespeare Theatre Company's gay artistic director) and starring the sensational Brandon Uranowitz as Arnold, a caustically funny drag queen who refuses to give up on his longings for love and commitment. Penned by gravelly voiced gay icon Harvey Fierstein (who created the show's lead character Arnold on Broadway in 1981), "Torch Song" can feel a little dated around the edges, but its central issues of relationships, authenticity and family never go stale. The cast includes local actor Alex Mills, who is gay, as Arnold's younger love interest.
At Rep Stage (repstage.org) in Columbia, Md., the season opens with Horton Foote's "A Young Lady of Property" (Sept. 11-29), directed by Michael Stebbins, who's gay. Set in a small Texas town, it deals with a young woman struggling to hold on to the house that her late mother left her. Following Foote's sentimental drama is gay playwright Doug Wright's powerful Pulitzer Prize winning "I am My Own Wife" (Oct. 30-Nov. 17), a compelling solo show about Charlotte von Mahlsdorf, a German transsexual who survives the Nazis and the East German secret police. Stebbins will swap out his director's hat for an actor's to play the demanding part of Charlotte.
Olney Theatre Center (olneytheatre.org) is presenting New York's critically acclaimed BEDLAM Theatre in rotating repertory. Productions include Shakespeare's "Hamlet" (through Oct. 20) and George Bernard Shaw's "Saint Joan" (also through Oct. 20). Both directed by Eric Tucker.
After BEDLAM's take on the classics, Olney's gay artistic director Jason Loewith is staging Steven Dietz's "Rancho Mirage" (Sept. 26-Oct. 20), a tale of three seemingly well-adjusted couples who at a dinner party decide to stop fronting and get honest. Dietz is best known for "Lonely Planet," an intriguing exploration of the AIDS crisis as experienced by two gay men from within the confines of a quiet map shop set in an unnamed big city.
Taffety Punk Theatre Company (taffetypunk.com) presents the Riot Grrrls' all-woman version of Shakespeare's "Titus Andronicus" (Sept. 27-Oct. 26), featuring Isabelle Anderson in the title role.  Lisa Bruneau directs. In the past, the Riot Grrrls have successfully pulled off testosterone free takes on "Romeo and Juliet," "Julius Caesar," and more from the Bard's canon. It's the Grrrls' credo that "a great actress can play a great role, regardless if it's male or female."
Longtime Washington favorite director John Vreeke is staging Round House Theatre's (roundhousetheatre.org) area premiere production of "The Lyons" (Nov. 27-Dec. 22), a savagely funny family comedy by gay playwright Nicky Silver. At Woolly Mammoth (woollymammoth.net), Vreeke (who is gay) is also directing Lisa D'Amour's "Detroit" (through Oct. 6), a comic takedown of the suburban dream. The cast of local favorites includes Emily Townley, Michael Willis, Gabriela Fernandez-Coffey, Tim Getman and Danny Gavigan.
Arena Stage (arenastage.org) opens its season with Eric Coble's two-hander "Velocity of Autumn" (through Oct. 20) starring the great Estelle Parsons ("Bonnie and Clyde; she played gay on "Roseanne") and gay actor Stephen Spinella who created the part of Prior Walter, a gay character with AIDS, in Tony Kushner's seminal "Angels in America." An intense 90 minutes, Coble's play focuses on the relationship of a middle-aged son who returns to his mother's home after a 20-year estrangement to help her deal with some potentially explosive old age issues.
Exciting things are happening at the National Theatre (thenationaldc.com). The season opens with the world premiere of "If/Then" (Nov. 11-Dec. 8), a romantic musical about a woman on the cusp of middle age, who returns to New York City where she deals with love and the unexpected. It stars Idina Menzel who famously created the part of the green witch Elphaba in Broadway's "Wicked."
"If/Then" reunites Menzel with Tom Kitt (music), Brian Yorkey (book and lyrics), and Michael Greif (director), the same creative team behind the Pulitzer Prize- and Tony Award-winning musical "Next to Normal."
Oscar winning Christine Lahti comes to Signature Theatre (signature-theatre.org) to star in "Pride in the Falls of Autry Mills" (Oct. 15-Dec. 8), young playwright Paul Downs Collaizo's new play about what lurks behind the pristine façade of a seemingly perfect suburban existence. Michael Kahn directs.
Signature's gay artistic director Eric Schaeffer is staging Matt Conner's new musical "Crossing" (Oct. 29-Nov. 24) in which characters from different decades throughout the last century come together and share their experiences in song. Conner, who is gay, is both an actor (he's performed in many Signature musicals) as well as composer. In the past, Signature produced his musical "Nevermore," a dreamy tribute to the works of Edgar Allen Poe.  In December, Signature is taking a crack at the legendary musical "Gypsy" (opens Dec. 17). Joe Calarco (who is gay) directs and Signature veteran Sherri L. Edelen plays the title character's indomitable stage mother, Mama Rose.
Synetic Theater (synetic.org) kicks off its season in Crystal City with "The Portrait of Dorian Gray" (Sept. 26-Nov. 3), promising to put its inimitable movement-based stamp on Oscar Wilde's classic novel. Included in the cast is Helen Hayes Award-winning gay actor Philip Fletcher who plays Gray's actual portrait. Synetic's celebrated adaptions are consistently innovative, accomplished and sexy.
DC Center to host estate planning seminar series
Three sessions presented by Murray Scheel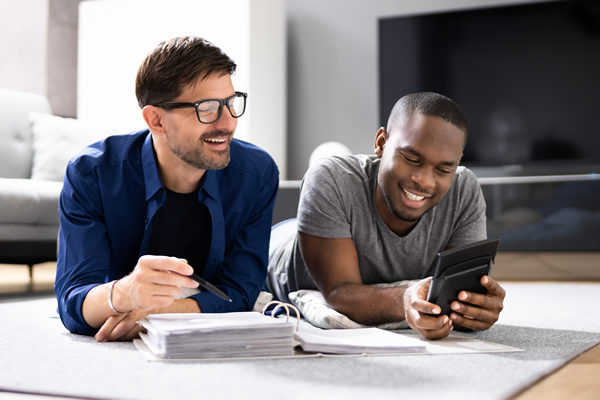 The DC Center for the LGBT Community and the DC Department on Aging and Community Living will host "Estate Planning Tools with Murray Scheel" via Zoom. 
Scheel will walk guests through the process of taking care of the end-of-life planning business that needs to be addressed during the golden years. Scheel is Senior Staff Attorney at Whitman-Walker Health's Legal Services.
This event series will consist of three 1.5-hour sessions:
Jan. 19, 3 p.m. – "Tools for while you're living" (overview, general power of attorney, healthcare power of attorney, disposition of remains, etc.)
Jan. 26, 3 p.m. – "Tools for after you're gone" (living wills, last wills, assets, etc.)
Feb. 2, 3 p.m. – "Healthcare insurance & long term care" (Medicare, Medicaid, correcting misinformation, skilled nursing, hospice care, etc.)
To register for this event, visit the DC Center website.
DC Center to host legal seminar for trans people
Attorney Richard Tappan and paralegal Miranda Shipman to give legal advice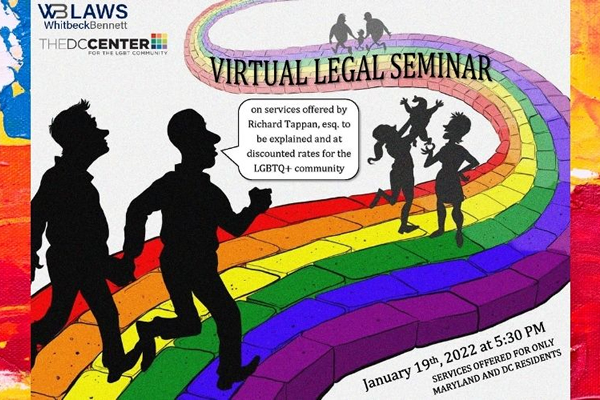 The DC Center for the LGBT Community will host a "Gender and Name Change Legal Seminar" on Wednesday, Jan. 19 at 5:30 p.m. online.
Attorney Richard Tappan and paralegal Miranda Shipman will give legal advice and speak on the importance of the legal community within the LGBTQ community, the difficulties of the LGBTQ community in the legal field and name and gender changes.
Guests can find the link at the DC Center website.
Seeking love and community in Nicaragua
'High-Risk Homosexual' explores author's youth, coming out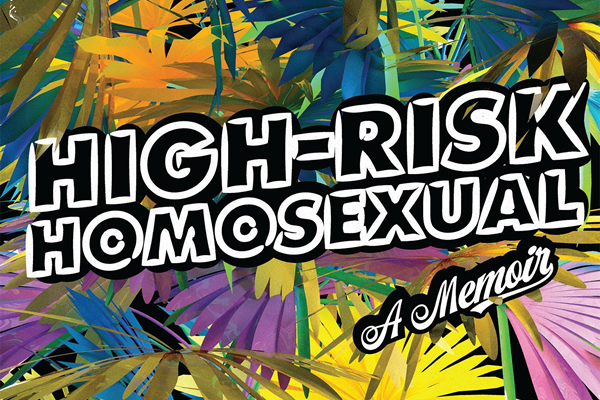 'High-Risk Homosexual: A Memoir'
By Edgar Gomez
c.2022, Soft Skull Press
$16.95/304 pages
Here. Try this.
It fits you, but the color isn't flattering. It's too long, too short, too tight, too loose. That's not your style, so try something else until you find the thing that looks like you. The perfect thing is out there. As in the new book "High-Risk Homosexual" by Edgar Gomez, when something's right, it's right.
He was 13 when he figured out that he was a problem to be solved.
Edgar Gomez' mother had left him in her native Nicaragua with his tíos, just for a while because she had to return to Florida to work. He wasn't there without her for long, but it took years for him to understand that his time with his uncles was meant to make him more masculine.
In retrospect, he says, nobody wanted him to be a man more than he did. He wanted to be liked by other kids and so he told lies in school to make himself stand out. He wanted his mother to see his love of pretty things and say that it was OK. He wanted his brother to acknowledge that Gomez was gay, and to tell him that he loved him.
Instead, after his brother left for college, Gomez got his first boyfriend, a boy he came out to but who couldn't come out to himself. He was called names in school. He came out to his mother, who freaked out about it. He befriended a drag queen, but "Princess" used him.
Things he wanted: a real boyfriend. Love. A ban on the stereotype of a macho Latinx man.
Things he still had, while in college: his mother and older brother. A tormentor-turned-mentor. A part-time job. His weirdness. His virginity.
Things he wanted to lose, while in college: his room at his mother's house. His virginity, but that wouldn't happen until later, during a painful one-afternoon-stand with a hot man who said he had a girlfriend. That hurt, both physically and emotionally but like so many things at so many times, Gomez tried not to think about it.
If he never considered what he didn't have, he says, "I wouldn't miss it."
In a way, you could say that "High-Risk Homosexual" is a book in search of a point. It's really quite random and told (mostly) linearly, but not quite. It has its peaks, but also low valleys. And you won't care about any of this, because you'll be enjoying every bit of it.
Yeah, this memoir is good: author Edgar Gomez's literary wandering makes it feel much like an honest conversation with readers. There are wince-worthy moments that allow empathy here, and experiences that are unique but oddly ubiquitous, that leave space for a sense of sympatico. There are passages that are so wistfully uncomfortable that you might squirm, or start "snort-laughing," or want to stop a moment and just think.
And there's room for that, too, so take your time. "High-Risk Homosexual" is an affable book with just enough seriousness to make it worth a try.