Roundup from ENDA 'Situation Room' in NYC
Almeida announces expanded resume testing, Log Cabin identifies GOP lawmakers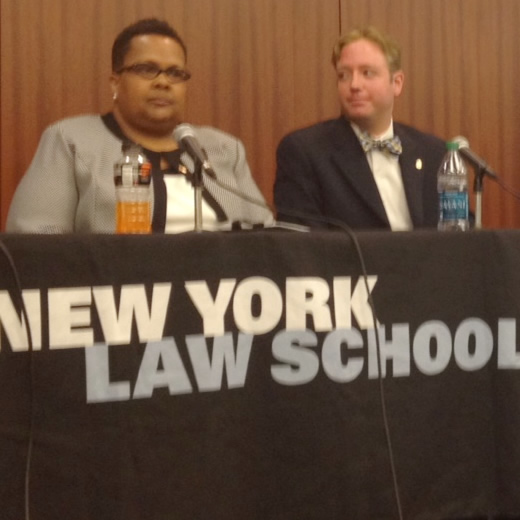 NEW YORK — LGBT advocates across the political spectrum spoke at the LGBT group Freedom to Work's first-ever "Situation Room" in New York City on Thursday, offering a variety of perspectives on the way forward to pass the Employment Non-Discrimination Act.
Below are notable snippets from the speakers from both of the two panels.
Tico Almeida
Tico Almeida, president of Freedom to Work, announced his organization has expanded its work in submitting fictional matched-paired resumes to different companies to find anti-LGBT bias in hiring practices.
That consists of sending one resume from a well-qualified LGBT applicant to a company and another from a less qualified non-LGBT candidate to see who gets a call back to determine if anti-gay bias exists.
The group has already alleged anti-gay bias as a result of testing at the oil-and-gas giant Exxon Mobil, but Almeida said Freedom to Work is submitting resumes to 12 companies in 12 states.
"We are testing in Pennsylvania, we are testing in Ohio, we are testing in Michigan and Missouri, West Virginia, North Carolina, Utah," Almeida said. "We are testing in all of the next battleground states where we expect to have a strong push, maybe not in the next six months, but in the next year, have a strong push and a real chance at passing a state-level ENDA law."
This testing in additional states, Almeida said, could be used as a proof that anti-LGBT discrimination is happening as LGBT advocates make the case that a non-discrimination law is needed in states that currently lack them.
Evan Wolfson
Evan Wolfson, president of Freedom to Marry, in addition to expressing concerns about the religious exemption in ENDA, was critical about the lack of personal stories from LGBT people affected by workplace discrimination.
"I don't think there's been the same comparable, assiduous sustained focus on generating those stories, figuring out how best to tell them," Wolfson said. "You need a campaign to give people the tools, the language, the encouragement, the impetus, the urgency of telling those stories."
Almeida responded by saying finding personal stories can be difficult because individuals who sue after facing workplace discrimination often sign confidentiality agreements in exchange for making settlements with their employers.
But Wolfson said there are ways around confidentiality, including finding stories other individuals other than LGBT people directly affected by discrimination and the testing work that Almeida previously mentioned.
"There's a set of stories where you might have that problem, but there are a lot of stories out there," Wolfson said. "There are a lot of people, including business leaders and others who can talk about the values of non-discrimination. It's a mix of things that we need to be putting forward."
Melissa Sklarz
Melissa Sklarz, a trans activist and president of the Stonewall Democrats of NYC, devoted much of her remarks to distinguishing between the Democratic and Republican party on LGBT rights.
One noteworthy quip cast the Republican Party in a particularly ghoulish light amid competing views from the Tea Party and other more LGBT friendly factions of the party like Log Cabin Republicans.
"I take a look at it sort of like Frankenstein's monster," Sklarz said. "All their little things, they have a piece. They're going to put the arms and the legs and all that. But now they're in the operating room, and they're fighting. Who puts in the brain? And it's a mess."
Gregory Angelo
Gregory Angelo, executive director of the National Log Cabin Republicans, responded to Sklarz by saying he didn't come to "litigate the differences" between the Democrats and Republicans.
Angelo identified in his remarks additional Senate Republicans who could be in play to vote in favor of the Employment Non-Discrimination Act on the Senate floor: Sens. Rob Portman (R-Ohio), Kelly Ayotte (R-N.H.), Dean Heller (R-Nev.), Jeff Flake (R-Ariz.) and Pat Toomey (R-Pa.). Each of the senators voted for reauthorization of the Violence Against Women Act earlier this year.
"This is a bill that included protections specifically for LGBT individuals," Angelo said. "The fact that gay and lesbian protections existed in that bill does not make, in our perspective, LGBT protections a poison pill for those senators."
Kim Taylor
Kim Taylor, a New Jersey lesbian activist and first black woman named to the Log Cabin Board of Directors, touted a New Jersey law signed by Democratic Gov. James Florio (D) in 1992 protecting workers against discrimination based on their sexual orientation.
"Maintaing one's viability as a self-sustaining worker is important," Taylor said. "One needs to know that he or she will be free from bias, discrimination, harassment and bullying in the workplace based on who they are or whom they love … There is never a good reason to be discriminated against, and we must come to that understanding."
Babs Siperstein, a Democratic trans activist and member of the audience, later noted that the 1992 New Jersey law protected only against sexual orientation discrimination. Gender identity wasn't added until 2007.
Brad Sears
Brad Sears, executive director of the Williams Institute at the University of California, Log Angeles, talked about the research that his institution produced on LGBT employment.
Sears brought up a report examining the wages that LGBT people earn compared to their straight counterparts and said similar gaps exist between gay men and straight male workers as are known to exist between women and men.
"What this research consistently shows is that there is a wage gap ranging from about 10 to 30 percent in the wages of gay men and their…counterparts," Sears said.
Sears continued that other groups within the LGBT community are more disadvantaged in terms of wages, including LGBT people of color, transgender workers, women, couples with children and non-citizens.
The Williams Institute's wage gap report — which found that lesbians make as about as much as straight women, but less than straight or gay men — can be downloaded here.
Dave Montez
Dave Montez, acting president of GLAAD, touted the organization's Spanish-language media capabilities and said his organization would employ those resources in Arizona, Florida and Nevada — states that have undecided senators on ENDA and large Latino populations.
"GLAAD is the only organization within the movement that has a dedicated Spanish-language media team," Montez said. "We will deploy that team to help educate people in those states about why the Employment Non-Discrimination Act is important."
According to Montez, Latinos represent 15 percent of registered voters in Nevada, 14 percent in Florida and the Latino population is just under two million and represents 30 percent of the state's population in Arizona.
DeSantis stumbles into 2024 race with chaotic, disorganized announcement
Fla. governor defended the state's anti-LGBTQ policies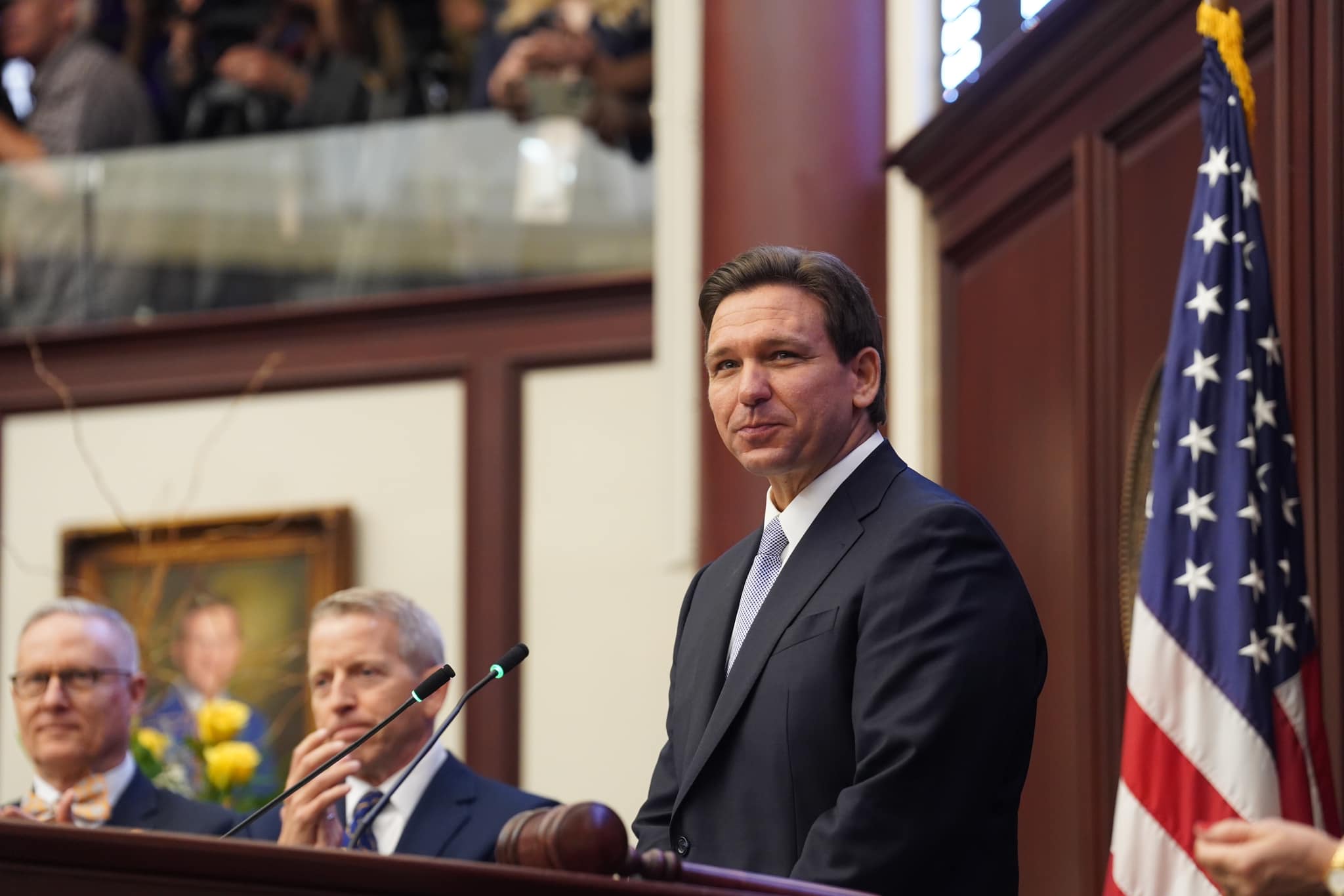 More than 300,000 Twitter users were logged in at 6 p.m. ET on Wednesday to hear Republican Florida Gov. Ron DeSantis begin his 2024 presidential campaign in an announcement address featuring the social media platform's owner, Elon Musk.
Moments after moderator David Sacks kicked off their conversation, however, the audio cut out due to technical glitches that persisted for nearly half an hour as the event was steadily hemorrhaging listeners.
Those who joined or rejoined the event at various times after about 6:30 p.m. ET might be forgiven for thinking the topic was Musk rather than DeSantis, who is widely considered the candidate likeliest to unseat former President Donald Trump as the Republican Party's frontrunner for the nomination.
At one point, for instance, U.S. Rep. Thomas Massie (R-Ky.) entered the chat to tell the polarizing billionaire tech entrepreneur, "I'm one of your biggest fans" and brag, "I'm one of the first members of Congress to own a Tesla," the electric carmaker founded by Musk.
Following reports on Tuesday of DeSantis' unorthodox plans to announce his run for president, pundits saw a golden opportunity for the Florida governor to generate buzz around his campaign, which seemed to lose momentum leading up to its official launch.
Responding to questions from Sacks, DeSantis defended Florida's spate of anti-LGBTQ policies, like last year's "Don't Say Gay" law, which criminalizes classroom discussion of LGBTQ subjects and, earlier this month, was broadened to cover more grade levels.
LGBTQ groups, Democratic Florida lawmakers, and other critics argue the law was written with discriminatory intent, to create a chilling effect that will discourage educators from creating welcoming environments for LGBTQ students.
Disney came out against the measure, kicking off an ongoing spat with DeSantis, who said on Wednesday that the company "obviously supported injecting gender ideology in elementary school."
The governor also objected to what he characterized as the media's misleading coverage of Florida's adoption of policies restricting the educational materials made available in schools.
LGBTQ groups air objections to DeSantis' presidential run
In advance of Wednesday's conversation with Musk, DeSantis filed paperwork with the Federal Election Commission formally declaring his plans to enter the race as LGBTQ and other civil rights advocacy groups registered their objections to his candidacy as well as to Florida's policies under his leadership.
"Dangerously out of step with average Americans' views on freedom and equality, DeSantis has weaponized his position as governor to target and punish anyone he considers his political enemy, including LGBTQ+ families," Human Rights Campaign President Kelley Robinson said in a statement Wednesday.
Following Tuesday's statement from the LGBTQ Victory Fund, which called DeSantis a "transphobic bigot" who has "no place in government — let alone the White House," the LGBTQ Victory Institute on Wednesday said his entry into the race is "bad news for America — and even worse for anyone who's part of a community he's targeted while in office as governor."
Over the weekend, the NAACP issued a travel advisory for Florida because of "DeSantis' aggressive attempts to erase Black history and to restrict diversity, equity and inclusion programs in Florida schools."
HRC and Equality Florida followed suit on Tuesday with a jointly issued travel notice that cites the potential impact of the state legislature's recent passage of six anti-LGBTQ bills, several of which have already been signed into law.
White House Press Secretary Karine Jean-Pierre declined to specifically address the travel advisories during Tuesday's press conference, but said Florida Republicans "have attacked diversity. They've attacked inclusion efforts. They've limited the teaching of Black history. And they've launched attacks on the LGBT youth, immigrants, educators and women's reproductive freedom."
"That's what you have seen from lawmakers in Florida," Jean-Pierre said, adding that the Biden-Harris administration will "continue to speak out against discriminatory policies."
DeSantis to announce presidential bid in a live conversation Wednesday with Elon Musk
Victory Fund denounces Florida guv as 'transphobic bigot'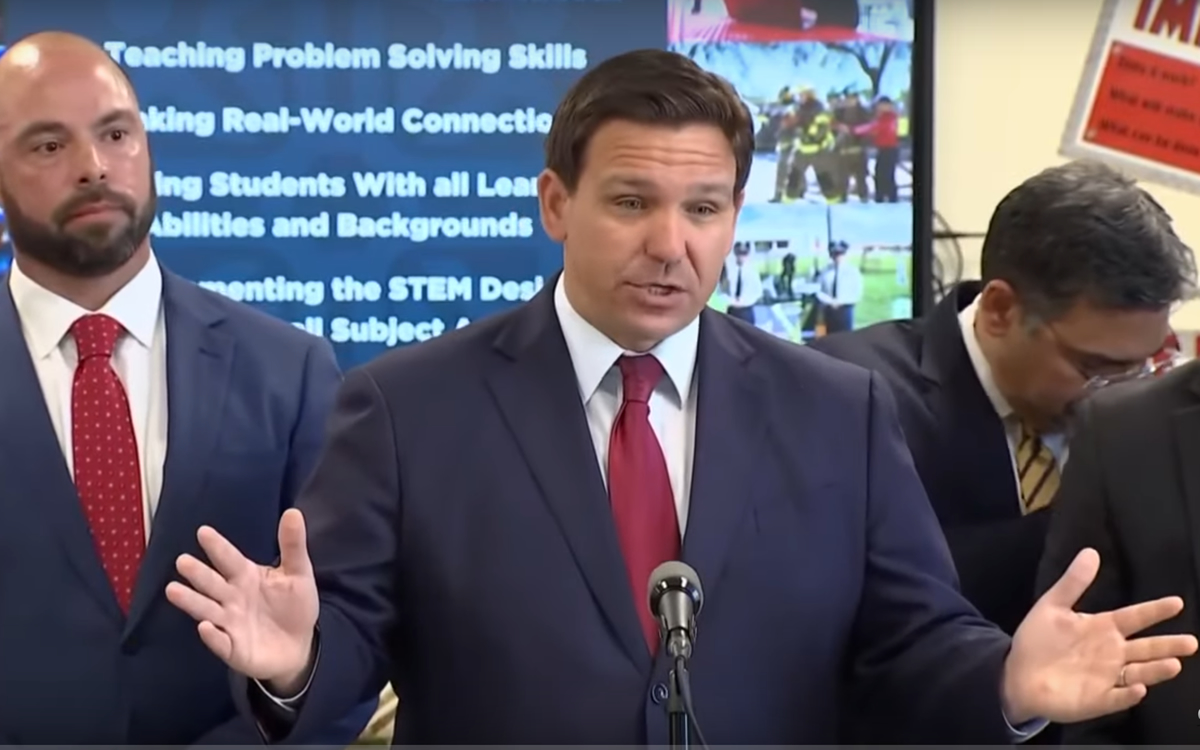 Florida Gov. Ron DeSantis (R) will reportedly announce plans to run for president in 2024 during a live conversation with Elon Musk Wednesday evening on Twitter Spaces.
The unorthodox move might generate renewed interest in DeSantis, who was long expected to enter the primary race against former President Donald Trump, the Republican frontrunner, but seemed to lose momentum as the official launch of his campaign drew nearer.
It also comes on the heels of DeSantis signing last week a slate of anti-LGBTQ bills including an expansion of Florida's "Don't Say Gay" law, which criminalizes classroom discussion of LGBTQ subjects.
Musk, who has a trans daughter from whom he has been estranged, has expressed his affinity for DeSantis in the past while also courting other public figures known for expressing transphobic views, such as the comedian Dave Chappelle.
The polarizing and often pugilistic billionaire was widely blamed for allowing anti-LGBTQ and especially transphobic abuse to proliferate on Twitter since he purchased the social media platform last year.
On Twitter, Musk has occasionally complained about or mocked the use of personal pronouns by trans and nonbinary people, and he was widely criticized last year for promoting a false and baseless anti-LGBTQ conspiracy about the violent attack on Paul Pelosi.
The LGBTQ Victory Fund denounced DeSantis's candidacy on Tuesday ahead of his announcement, writing, "Transphobic bigots like Ron DeSantis have no place in government, let alone the White House," the LGBTQ Victory Fund wrote in a statement issued Tuesday.
"Not only does Governor DeSantis' appalling record against LGBTQ+ people and communities of color disqualify him from the Presidency, the rhetoric he will spew on the campaign trail as he and Donald Trump race to the bottom will have long-term consequences for our community and LGBTQ+ kids in particular.
"LGBTQ+ leaders are our best defense against hate, which is why his announcement is a rallying cry to the LGBTQ+ community and our allies that we must redouble our efforts to elect pro-choice LGBTQ+ candidates in 2023 and 2024. On Election Day, our message must be resounding: we are not going back."
Anti-LGBTQ Republican Sen. Tim Scott enters 2024 presidential race
Opposes marriage equality, compares homosexuality to adultery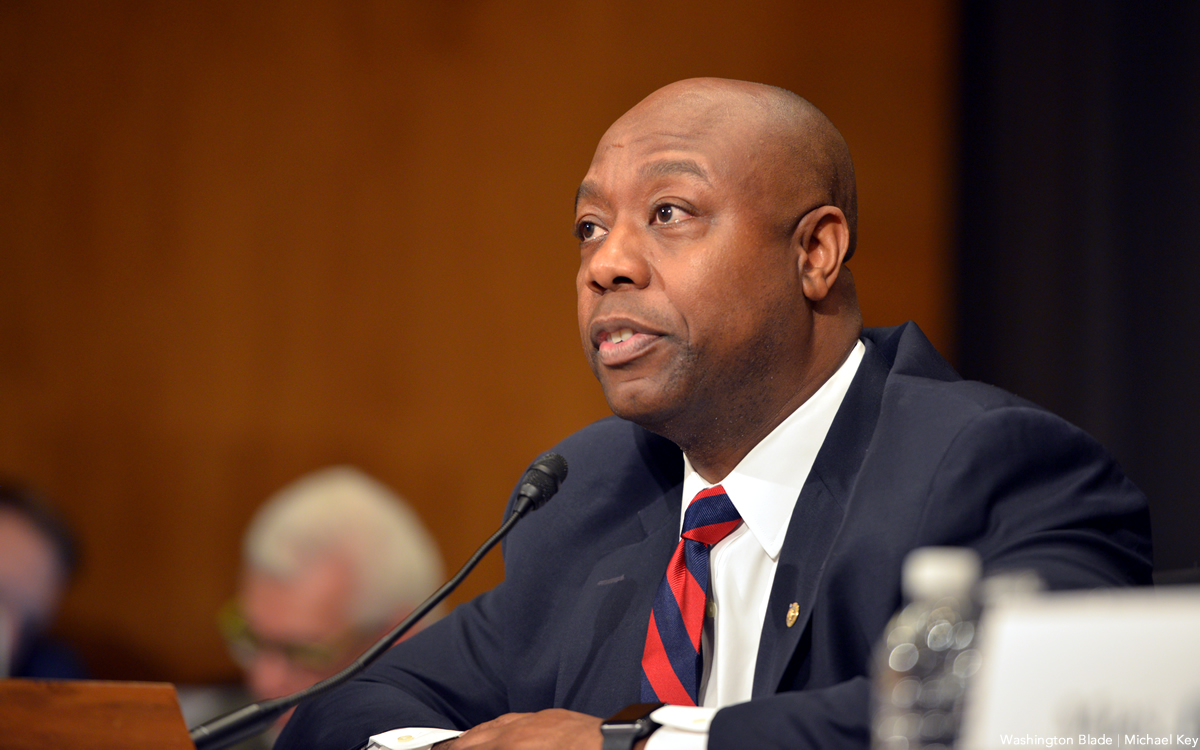 Republican U.S. Sen. Tim Scott (S.C.), who filed paperwork on Friday with the Federal Election Commission to run for president in 2024, kicked off his campaign for the GOP primary with an announcement address Monday morning in Charleston.
The only Black Republican member serving in the Senate, Scott developed a strident anti-LGBTQ record since entering national politics in 2010 with his first election to the House, during which time he told Newsweek homosexuality is a "morally wrong choice, like adultery."
Today, Scott remains opposed to same-sex marriage, writing on his Senate bio that South Carolinians "have voted overwhelmingly to protect the traditional definition of marriage, and I stand with their decision."
Last year, Scott cosigned a letter with 20 other Senate Republicans urging the GOP caucus to oppose the Respect for Marriage Act unless it contained provisions allowing for discrimination against LGBTQ couples. Scott, 57, is single and never married, which has led to some speculation about his sexual orientation.
In February, with GOP Sen. Rick Scott of Florida, Scott introduced legislation that would cut funding for any elementary or middle school in the country that changes a student's pronouns, gender markers, or access to sex-based accommodations like locker rooms without first obtaining consent from their parents or legal guardians.
Having developed a reputation as a fiscal and social conservative who is well-liked by his Republican Senate colleagues, Scott hopes to build a coalition of establishment types and evangelical conservatives who are skeptical or critical of the party's 2024 frontrunner, former President Donald Trump.
According to Vox, Scott is polling around 1 percent, but he will be able to transfer $22 million from his Senate campaign coffers to help fund his presidential bid and has begun aggressively buying up television ads in early primary states as campaigns get underway in the next few months.
The junior senator from South Carolina will face off against the state's former Republican governor, Nikki Haley, who served as ambassador to the United Nations during the Trump administration. Haley, who appointed Scott to fill the Senate seat vacated by Jim DeMint in 2012, announced her bid for president in February.
Caitlin Byrd, senior politics reporter for the Post and Courier, noted on Twitter that South Carolina Democrats are broadcasting mobile billboards that echo the same arguments they used to oppose Haley's candidacy, seeking to portray the candidates' platforms as indistinguishable from Trump's.