Not forgotten
15th anniversary of Matthew Shepard's death inspires doc, theatrical revival, controversial book and more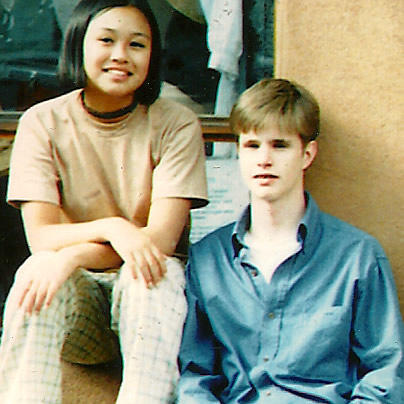 The 15th anniversary of Matthew Shepard's death, a college student who was tied to a fence and tortured for being gay, is being commemorated with the East Coast premiere of Michele Jouse's documentary "Matthew Shepard is a Friend of Mine" at the Washington National Cathedral (3101 Wisconsin Ave., N.W.) on Oct. 4 at 7:30 p.m. and a month-long run of "The Laramie Project" at Ford's Theatre (511 10th St., N.W.) beginning Sept. 27.
"Matthew Shepard Is A Friend of Mine" explores who Shepard was as a person, rather than the sensationalized LGBT rights icon he eventually became, through interviews with his family and close friends. Jouse, who met Shepard at boarding school, explains that making the documentary was therapeutic for her.
"It feels like yesterday sometimes," she says. "I hadn't really allowed myself to talk about it so much because it was so painful but its really helped with the healing process to talk about something that was so difficult."
The film delves into personal moments between Shepard and his family and friends but also shows Jouse go through her own journey to better understand Shepard and the depression he dealt with before his death. Jouse visits Shepard's home, the boarding school in Switzerland where they met and became friends and the University of Wyoming where Shepard was a student at the time of his death.
"The Laramie Project" begins its month-long run at Ford's Theater today and goes through Oct. 27. Every Monday night at 7 p.m., a free panel discussion is scheduled with special guests Judy Shepard, Shepard's mother, in conversation with Cokie Roberts Sept. 30 and former Laramie sheriff Dave O'Malley on Oct. 7. Ford's hosts a special "Pay What You Can" preview performance Sunday at 7:30 p.m.
In celebration of National Coming Out Day, Dennis Shepard, Shepard's father, will join leaders of the D.C. faith community in a candlelight vigil on Oct 11. There is also a world premiere exhibition showing through Nov. 3 of "Not Alone: The Power of Response" in which artist Jeff Sheng's photograph "Where Matthew Lay Dying" is paired with a selection of letters sent to the Shepard family. Ford's Theatre's decision to participate in the anniversary is an important one for them.
"Matthew Shepard's death in 1998 ignited a debate about the definition of hate crimes and strengthened the resolve of many to advocate for social justice," says Paul Tetreault, Ford's Theatre director.
Among these celebrations of Shepard's life, the controversial new book "The Book of Matt: Hidden Truths About the Murder of Matthew Shepard" by journalist Stephen Jimenez has been released. The book claims the reason for Shepard's murder was not because he was gay, but because he was a part of the "drug underworld" in Laramie, Wyo., the place of Shepard's death. Jouse refutes the claim and says she has no plans to read the book because the sources are "anonymous and unreliable."
"If people would really like to learn more about Matt as a real person and what happened to him, I would hope they watch our film and hear about it through the point of view of people who actually knew him and loved him," Jouse says.
Since his death Shepard has become a symbol for LGBT rights and major LGBT equality efforts with The Matthew Shepard Foundation and the Matthew Shepard Act. Shepard's death sparked an outcry for change from the public despite the large number of hate crimes that have occurred since. The documentary states that 33 hate crimes were committed during the year Shepard died alone. Jouse believes the reason for the interest in Shepard is a personal connection.
"I think people saw Matt and recognized him as someone they could have been friends with or saw something in Matt that reminded them of themselves," Jouse says. "The idea of a hate crime can become an abstraction that you hear about in the news, but Matt made that personal and showed how hate can encroach in their lives and in their circles of friends."
Tickets for "Matthew Shepard is a Friend of Mine" are $16. For more details and to purchase tickets, visit nationalcathedral.org or matthewshepardisafriendofmine.com. For more information on "The Laramie Project" and to purchase tickets, visit fords.org.
10 LGBTQ events this week
It is Black LGBTQ Pride and Memorial Day Weekend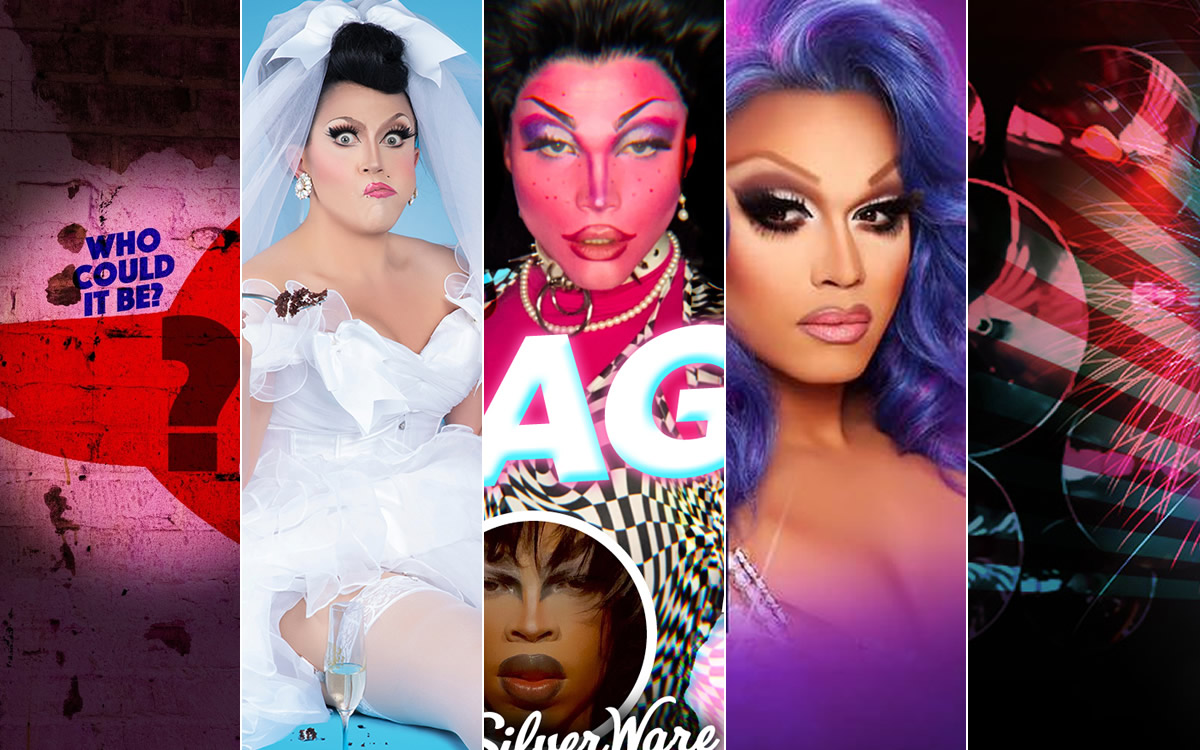 Below are our picks for some of the most fun and creative things to do this week in D.C. that are of special interest to the LGBTQ community.
BenDeLaCreme "Ready to be Committed"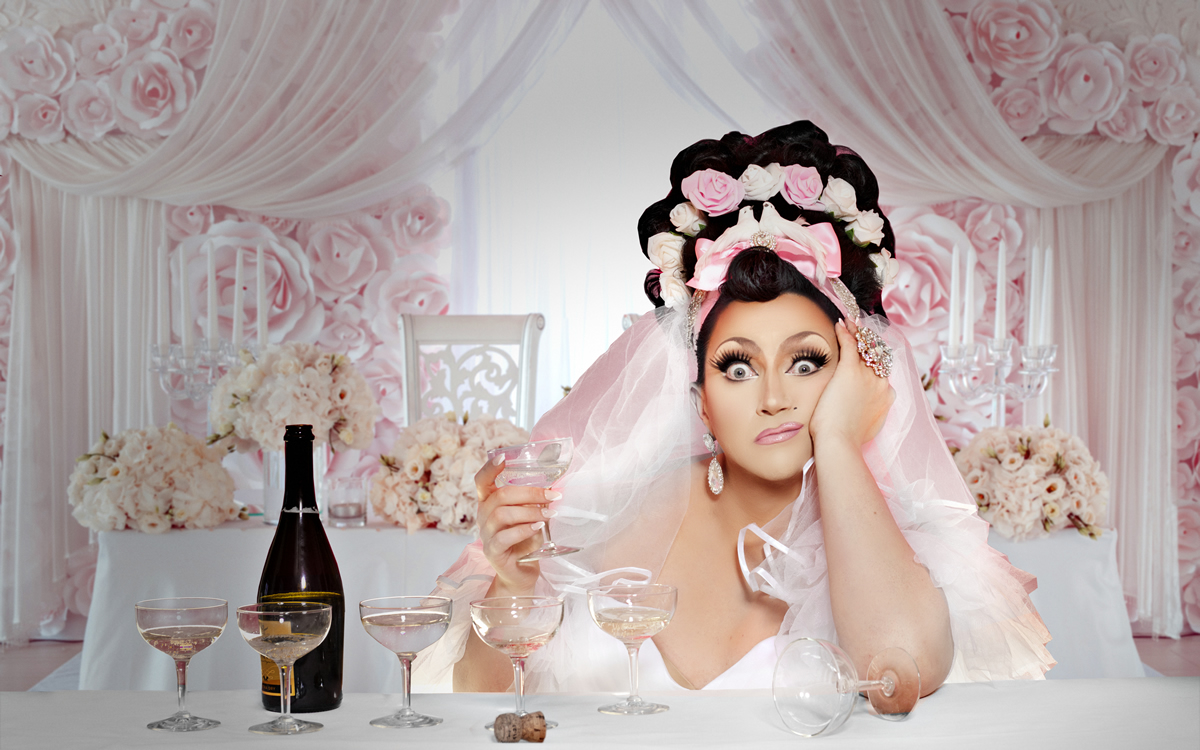 Monday, May 23
7 p.m.
9:30 Club
815 V Street, N.W.
$45
Facebook | Website | Ticketmaster
"RuPaul's Drag Race" alumni BenDeLaCreme performs "Ready to be Committed" at the 9:30 Club Monday. Doors open at 7 p.m. Seating is first come, first serve.
Mystery Reveal Party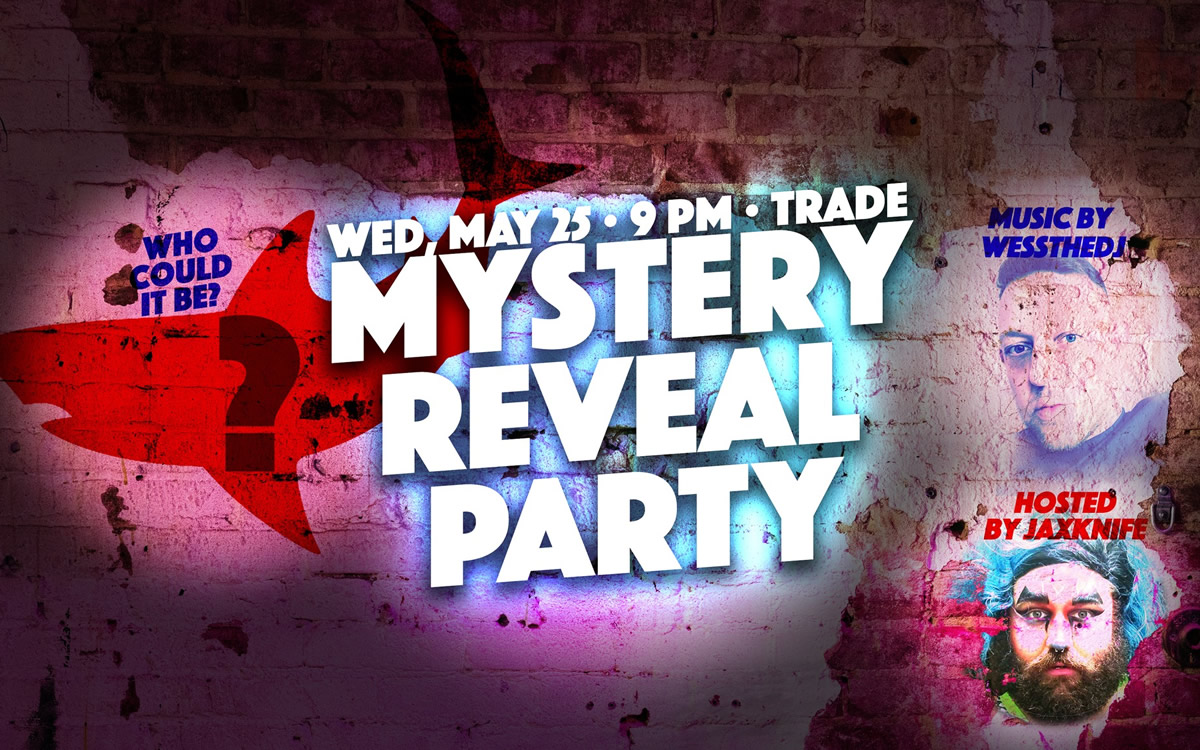 Wednesday, May 25
9 p.m.
Trade
1410 14th Street, N.W.
Facebook
Meet the mystery guest at a mystery reveal party hosted by Jaxknife on Wednesday. Mystery drink specials include $3 shots and $7 beer/shot combos.
Black, Gay and Thriving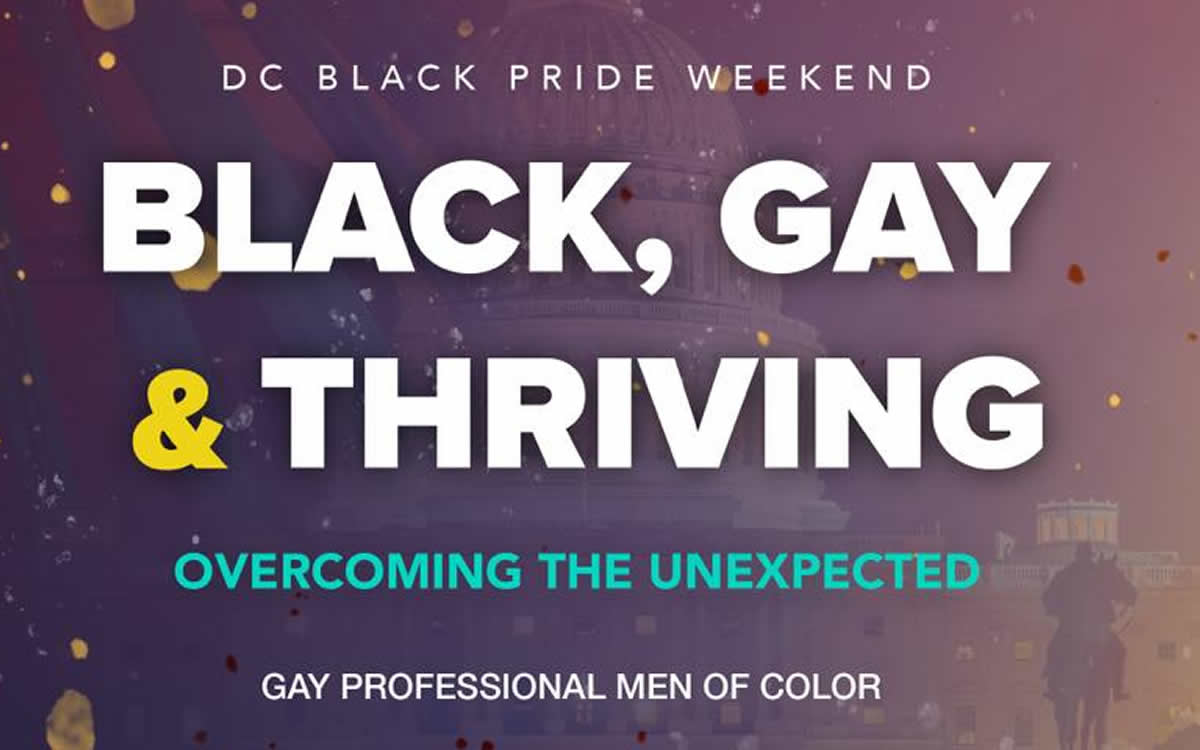 Thursday, May 26
5:30 p.m.
ANC 5D Community Meeting Room
371 Morse Street, N.E.
Facebook | Eventbrite
Gay Professional Men of Color (GPMC) holds a networking event on Thursday at the beginning of Black Pride Weekend in D.C.
LGBTQ+ Evening Out in Del Ray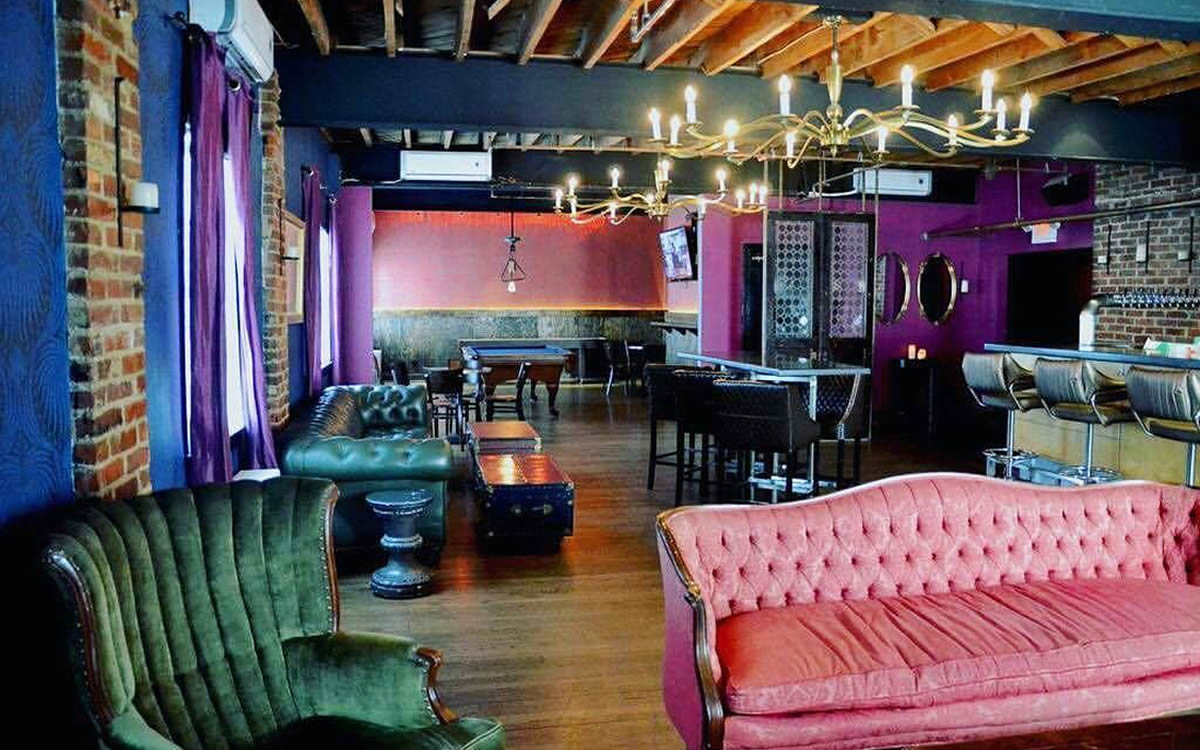 Thursday, May 26
7-10 p.m.
Bar No. 9 Lounge at the Evening Star
2000 Mt Vernon Avenue
Alexandria, Va.
Facebook | Eventbrite
Join a free gathering and make some new friends at the Bar No. 9 Lounge (upstairs) in the Del Ray neighborhood of Alexandria, Va. on Thursday.
Trans Agenda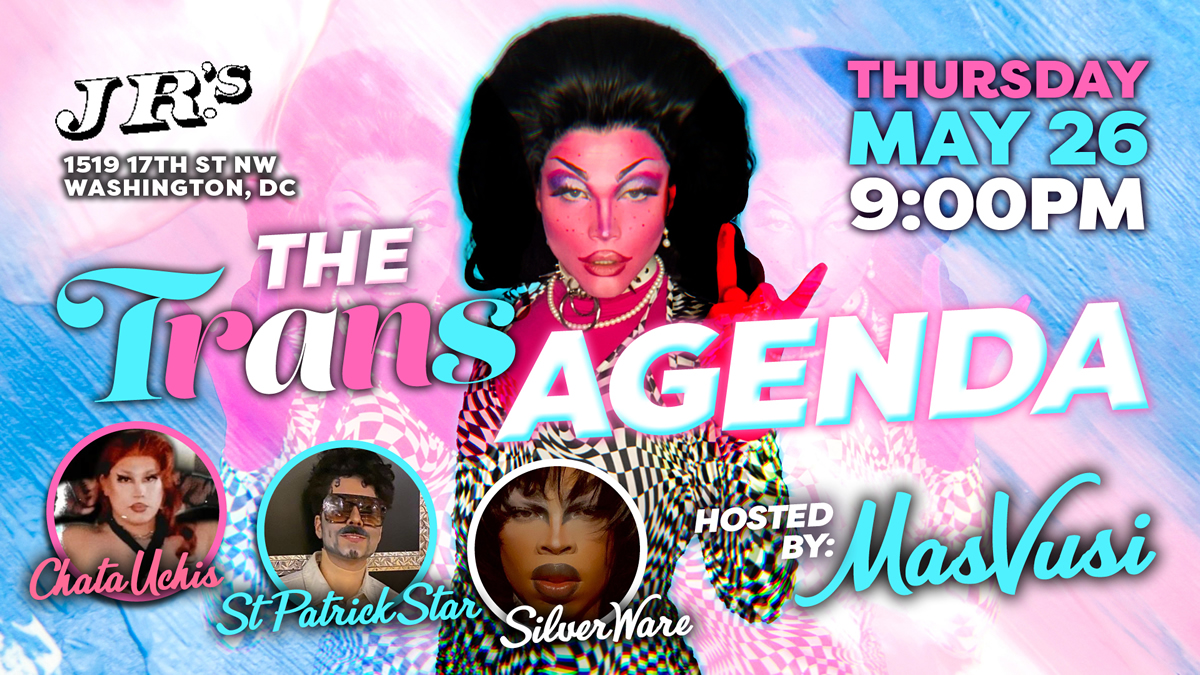 Thursday, May 26
9 p.m.
JR.'s
1519 17th Street, N.W.
Facebook
A show featuring all trans performers at JR.'s includes host MasVusi, Silver Ware, Chata Uchis and St. Patrick Star.
RuPaul's Drag Race British Invasion Tour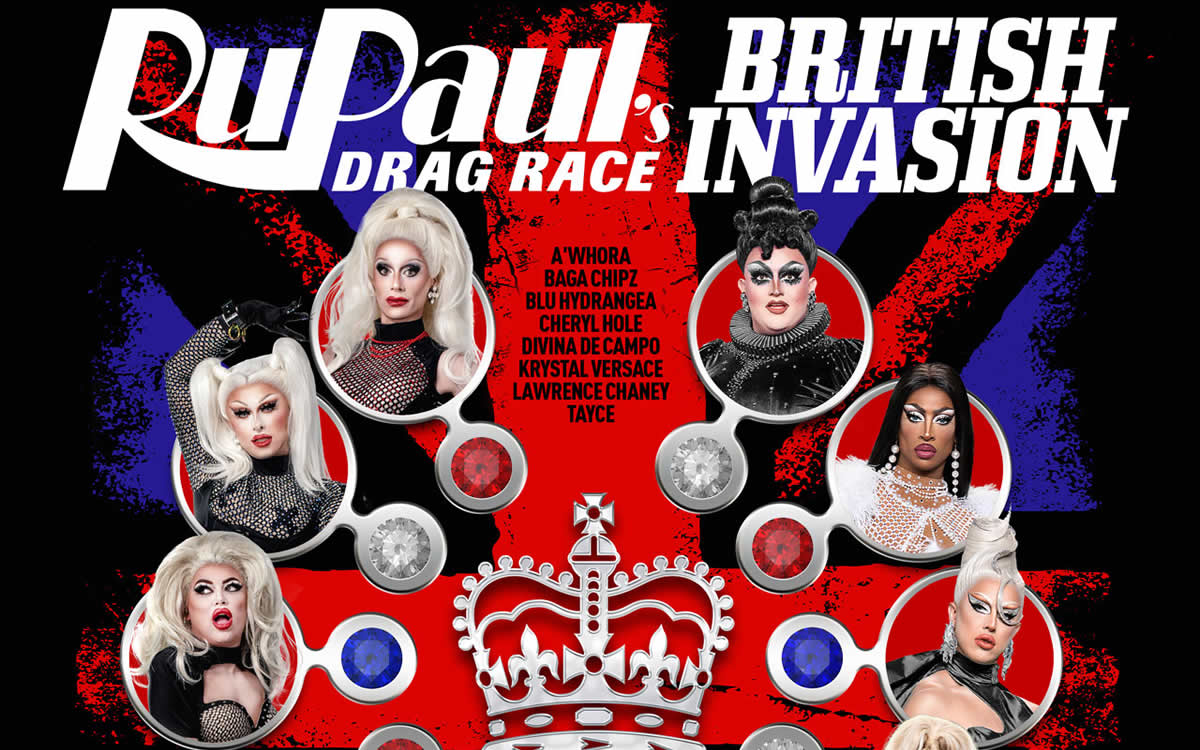 Friday, May 27
8 p.m.
Warner Theatre
513 13th Street, N.W.
$45-$153
Facebook | Live Nation
See the queens of RuPaul's Drag Race U.K. as the British Invasion Tour makes its Washington, D.C. stop at the Warner Theatre on Friday.
GLOW/CRAZY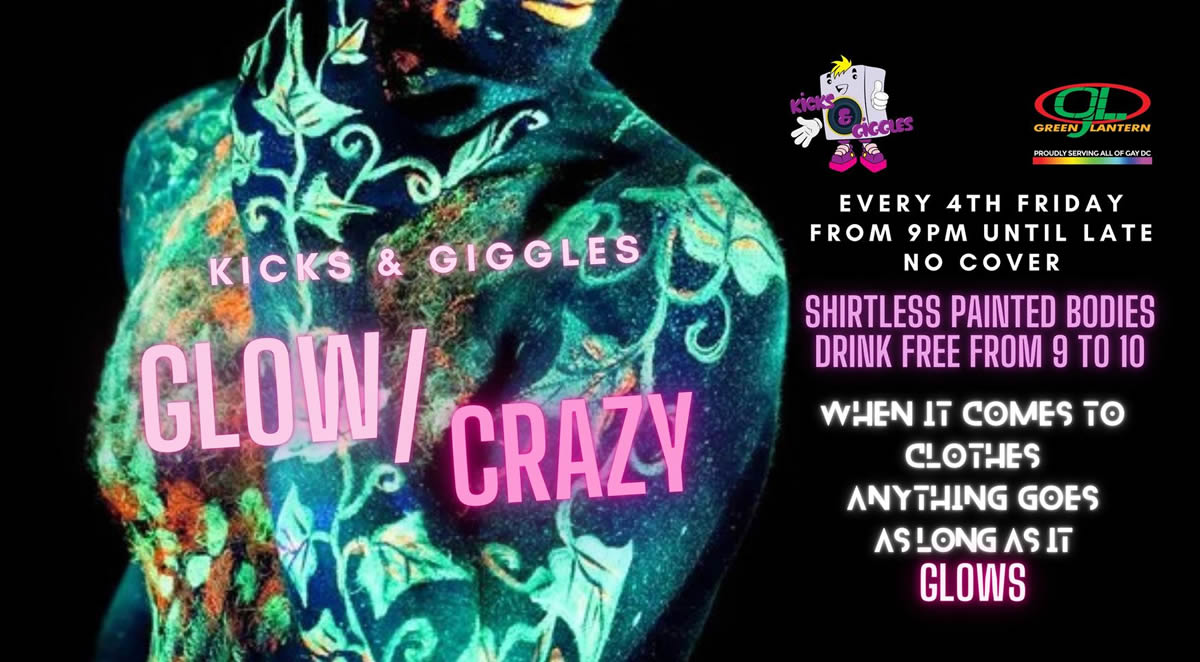 Friday, May 27
9 p.m.
Green Lantern
1335 Green Court, N.W.
no cover
Facebook
Enjoy a Kicks & Giggles dance party at the Green Lantern complete with DJs and glow paint. From 9 to 10 p.m., if you're wearing body paint on your chest or back, you drink for free!
Anything But Clothes Party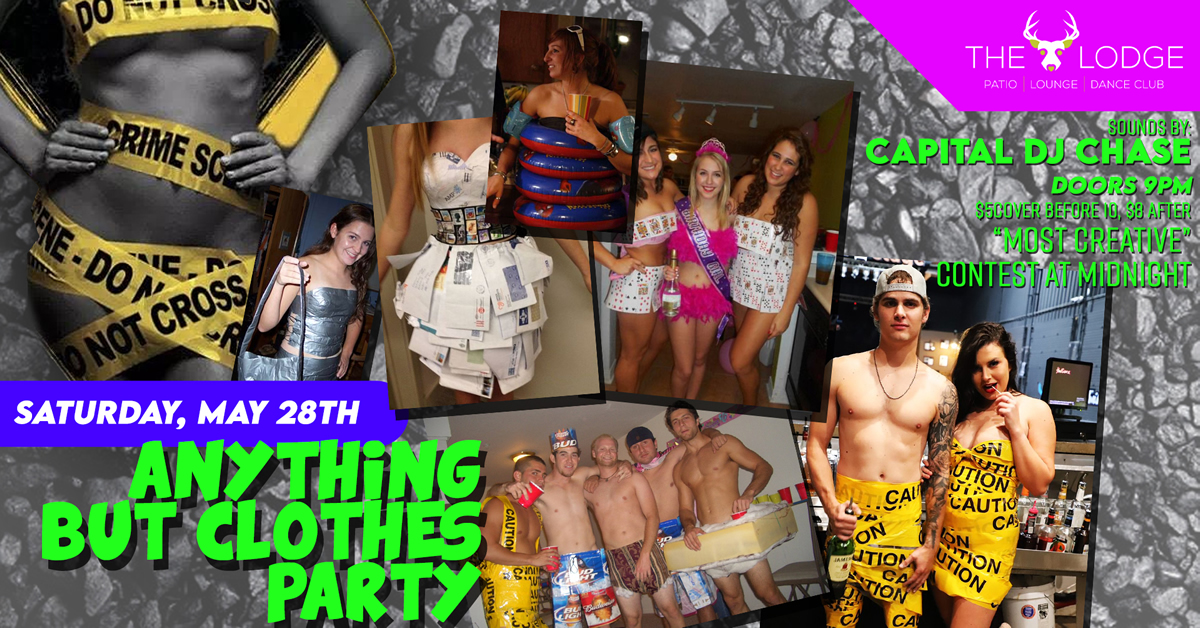 Saturday, May 28
9 p.m.
The Lodge
21614 National Pike
Boonsboro, Md.
$5 cover before 10 p.m. / $8 cover after 10 p.m.
Facebook
Join Capital DJ Chase for the "Anything But Clothes Party" at The Lodge on Saturday. There will be a most creative outfit (not clothes) contest at midnight.
Black Pride Brunch & Babes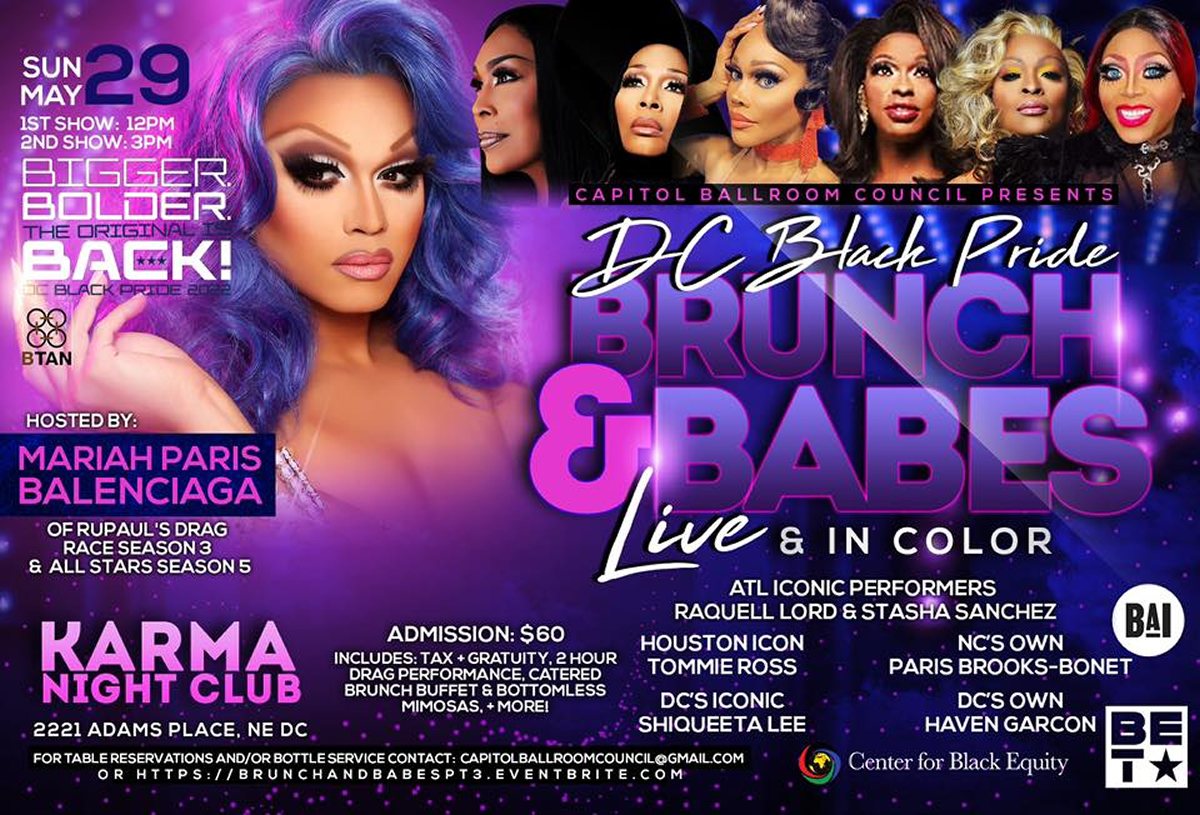 Sunday, May 29
11:30 a.m.-6 p.m.
Karma Night Club
2221 Adams Place, N.E.
$60
Facebook
Celebrate Black Pride with the Capitol Ballroom Council at a ballroom performance with a catered brunch buffet and bottomless memosas- Sunday, May 29, 11:30 a.m.-6 p.m. Black Pride Brunch & Babes at Karma Night Club.
Flashy Memorial Day Weekend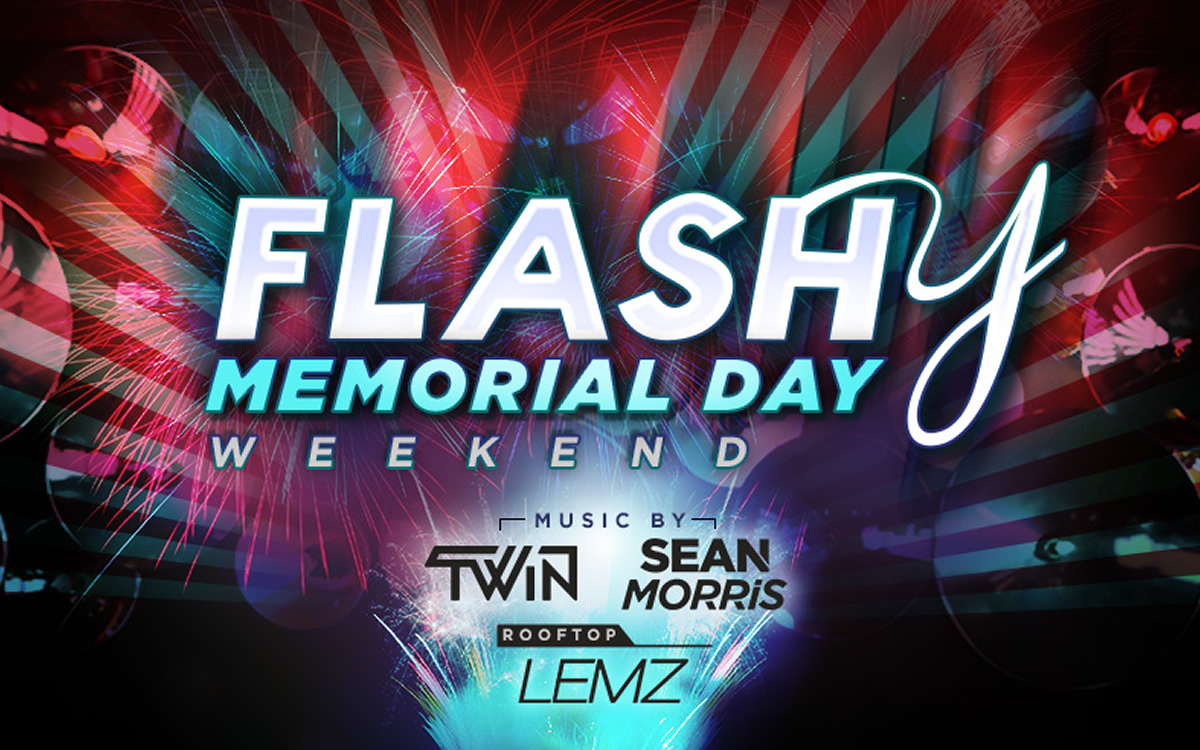 Sunday, May 29
10 p.m.-5 a.m.
Flash
645 Florida Avenue, N.W.
$30 advance / $40 door
Facebook | Eventbrite
Celebrate Memorial Day Weekend Sunday night into the wee hours of the morning at Flash. Music by DJ Twin, DJ Sean Morris and DJ Lemz.
If you would like to let us know about an upcoming event, email [email protected] with details.
PHOTOS: Summer Kickoff Party
Washington Blade holds annual event at The Pines in Rehoboth Beach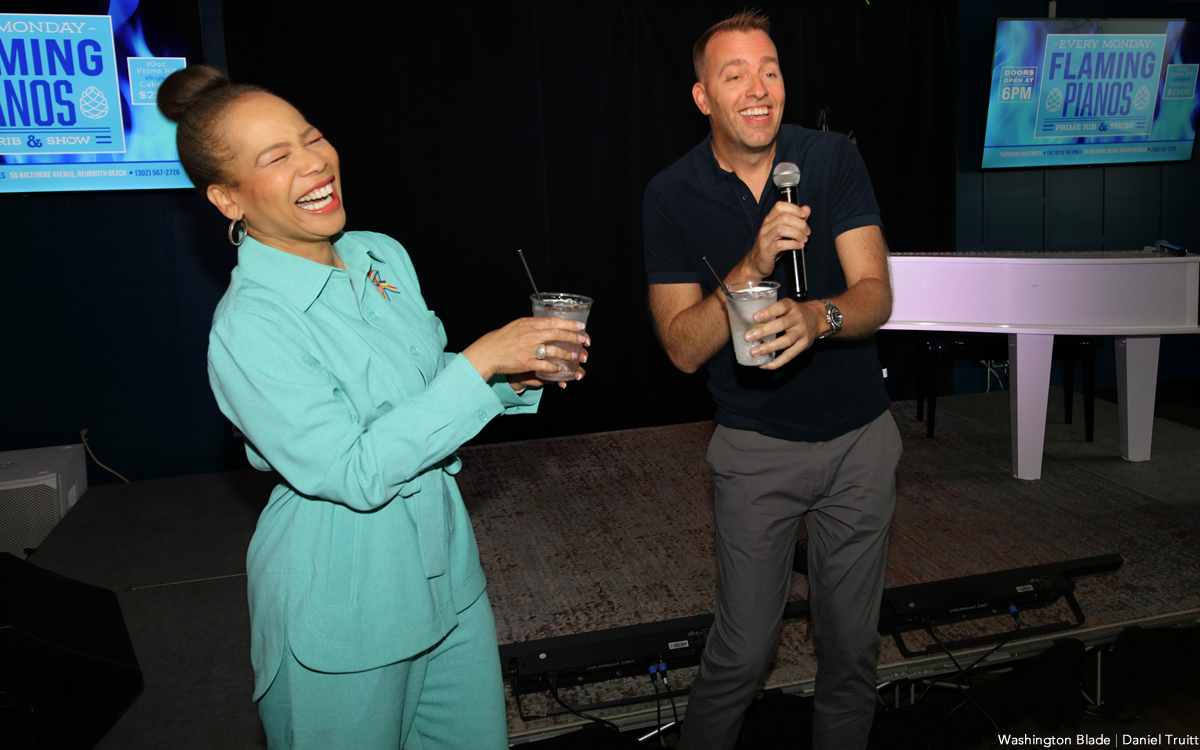 The Washington Blade held its 15th annual Summer Kickoff Party at The Pines in Rehoboth Beach, Del. on Friday, May 20 with special guest Congresswoman Lisa Blunt Rochester (D-Del.).
(Washington Blade photos by Daniel Truitt)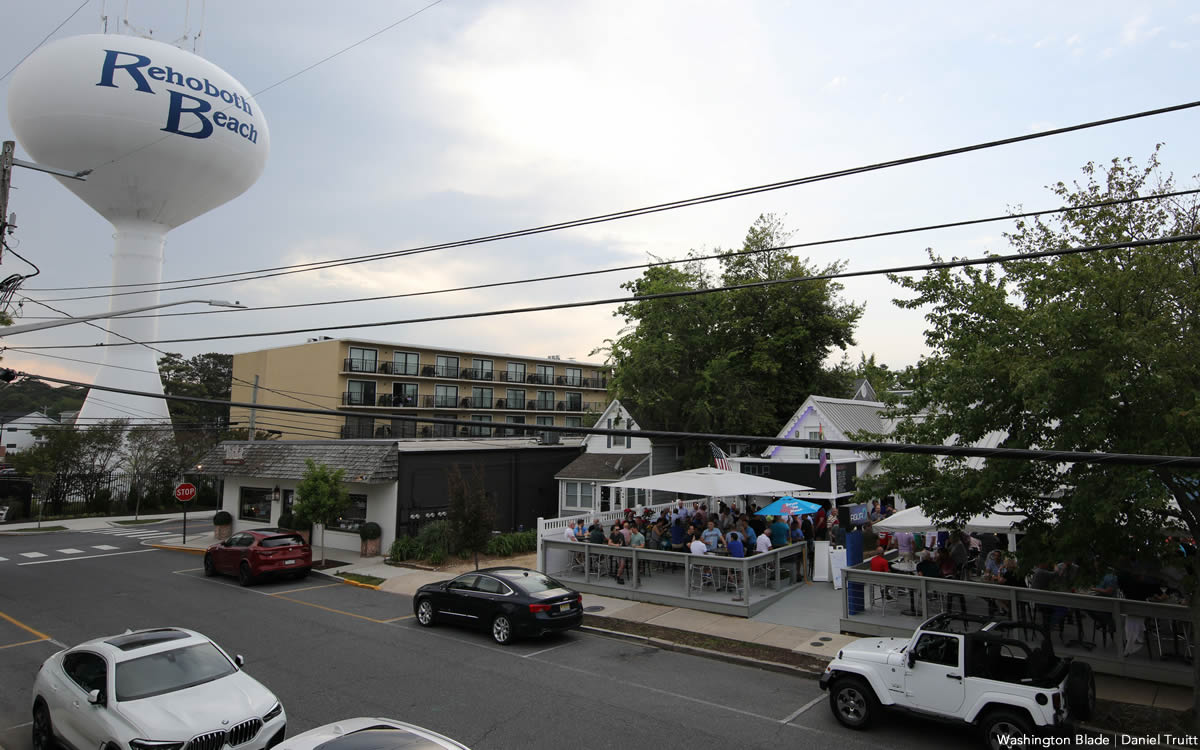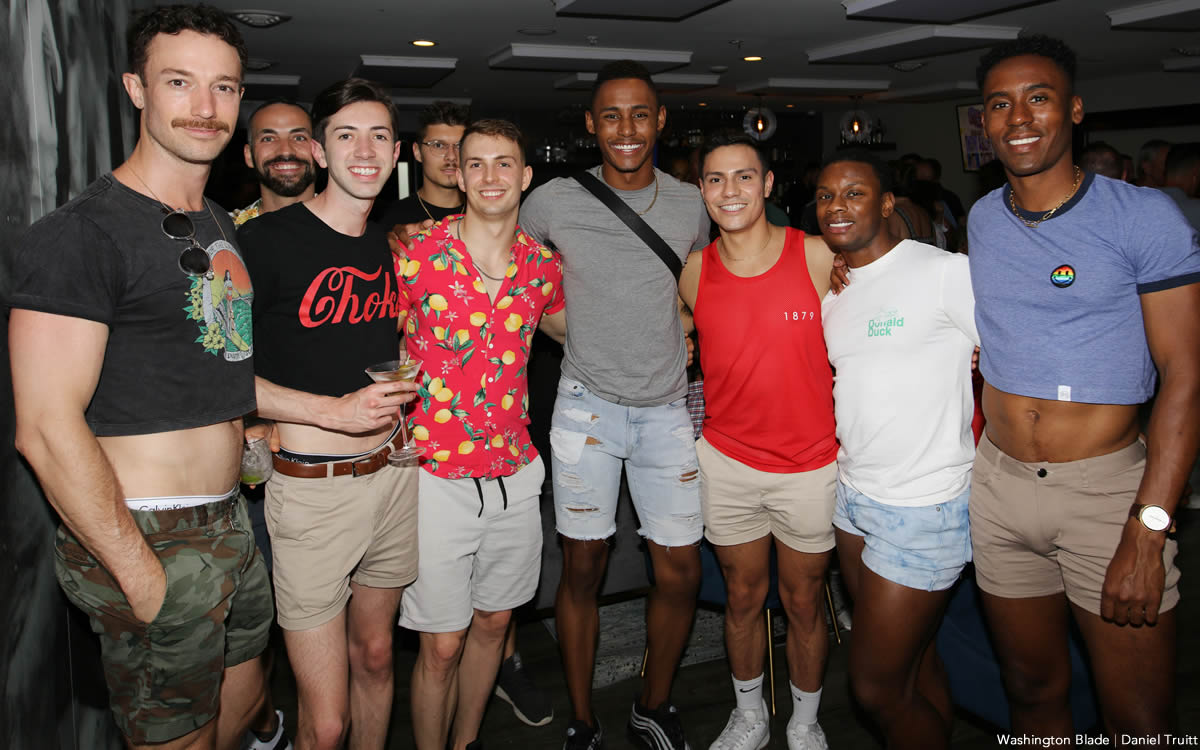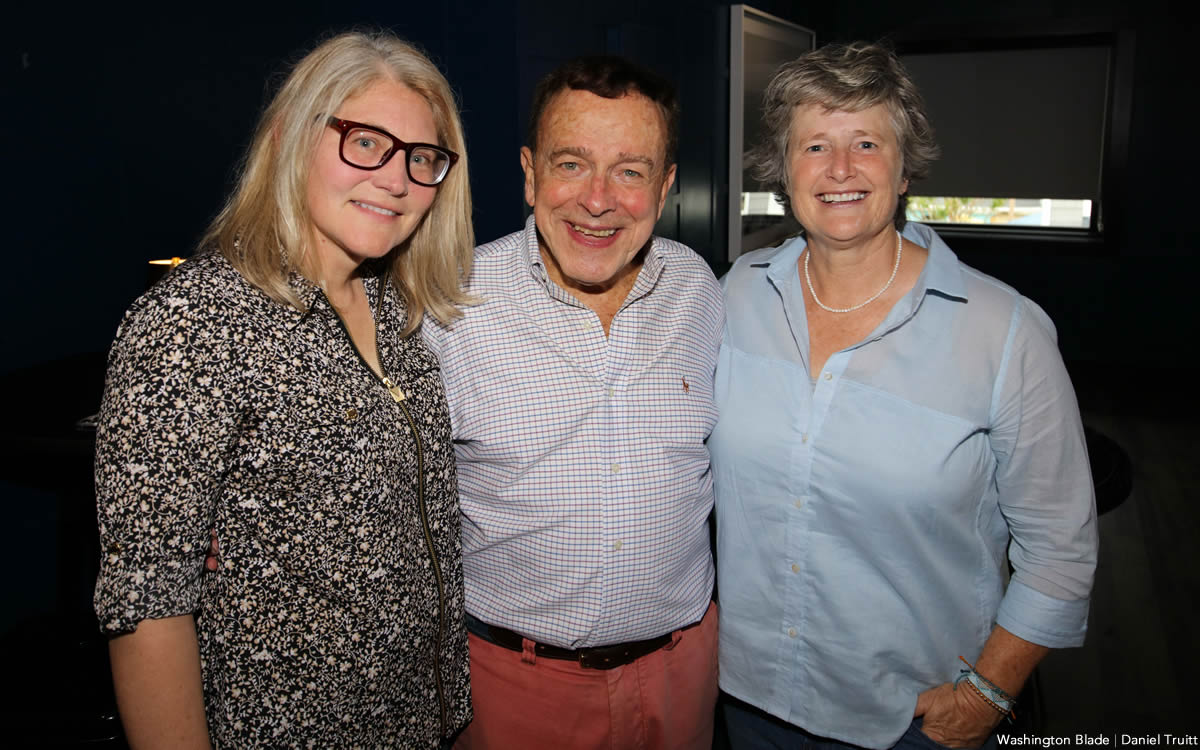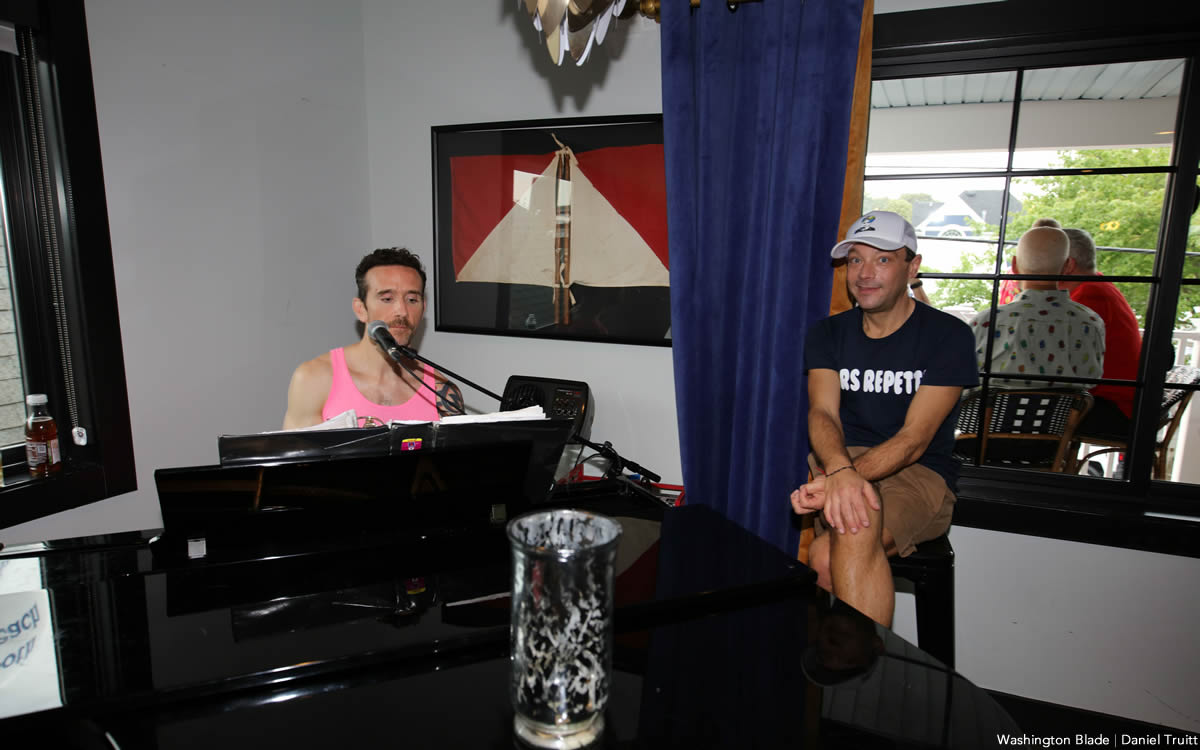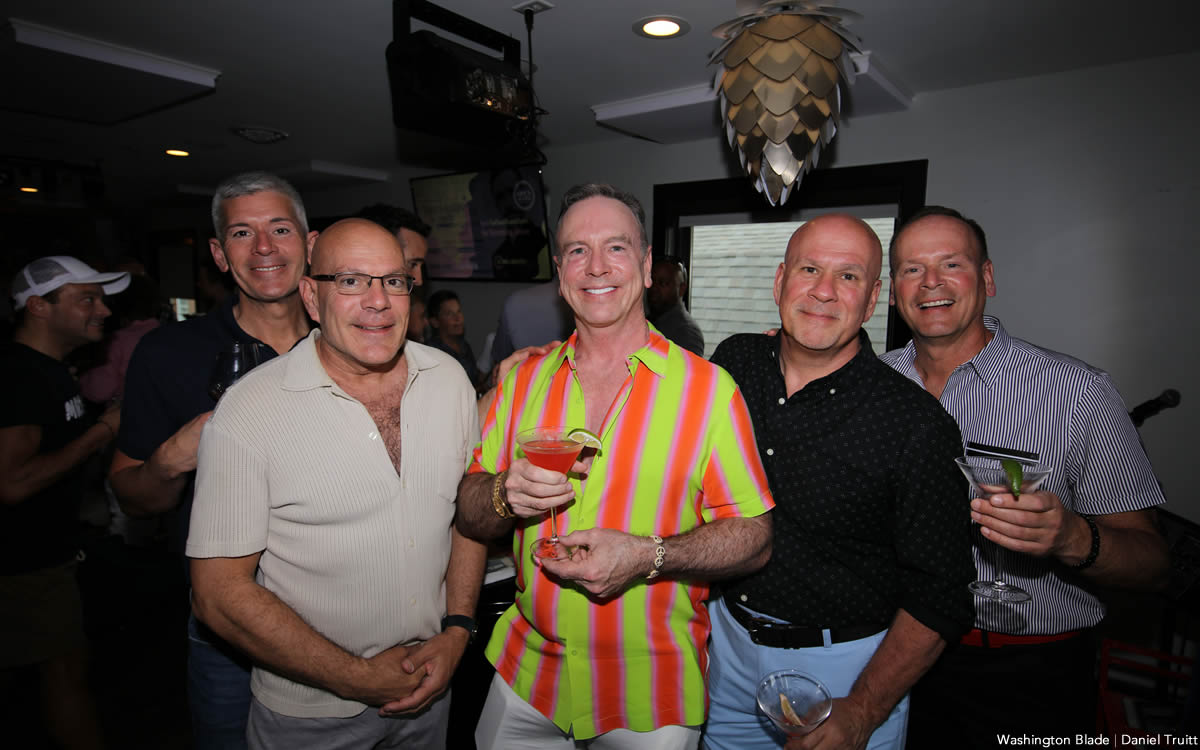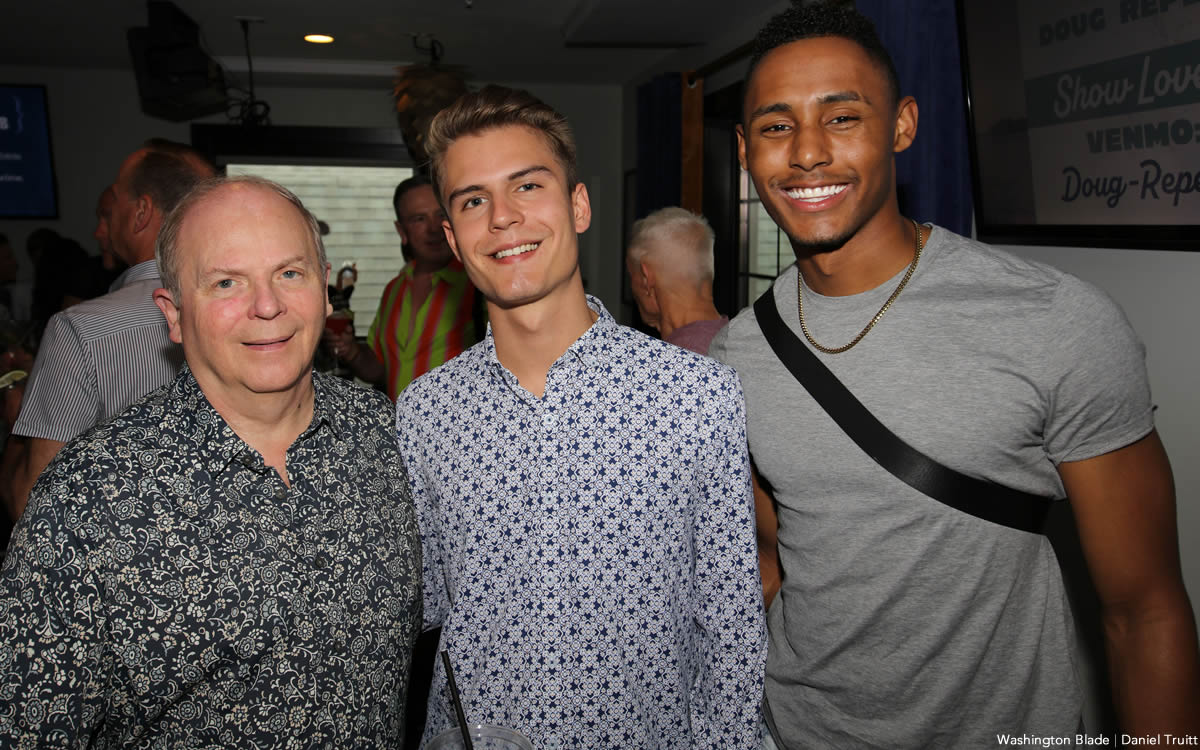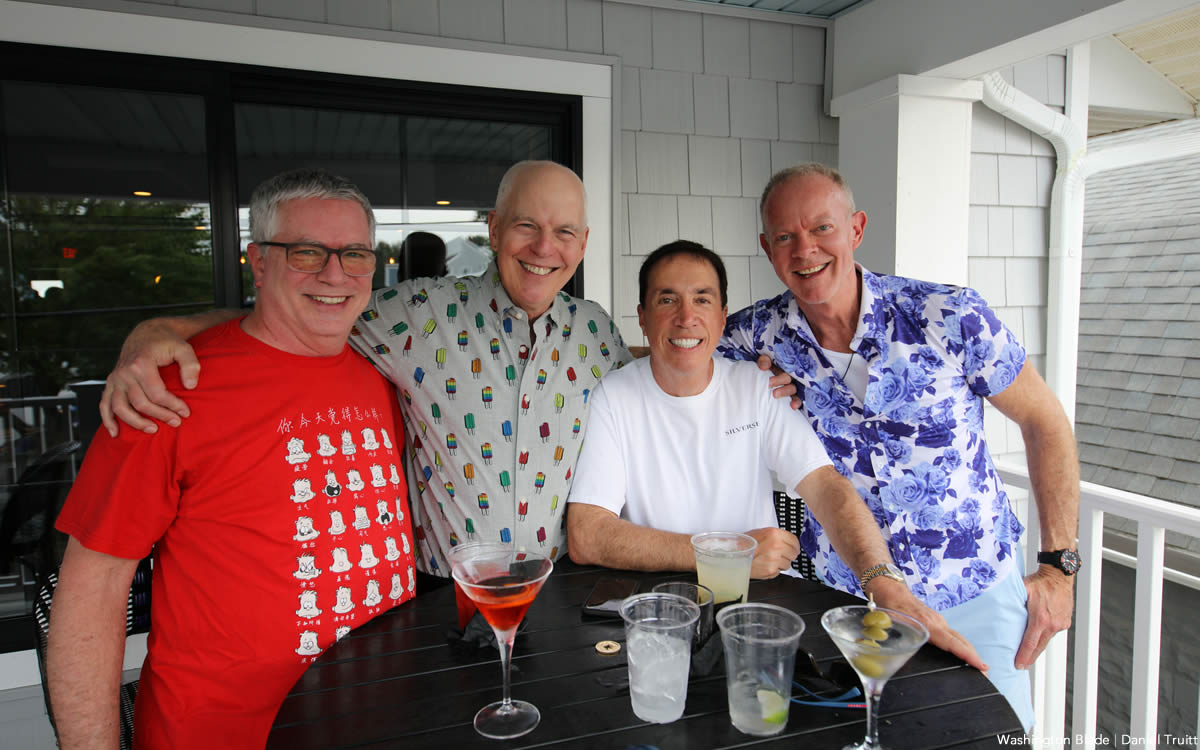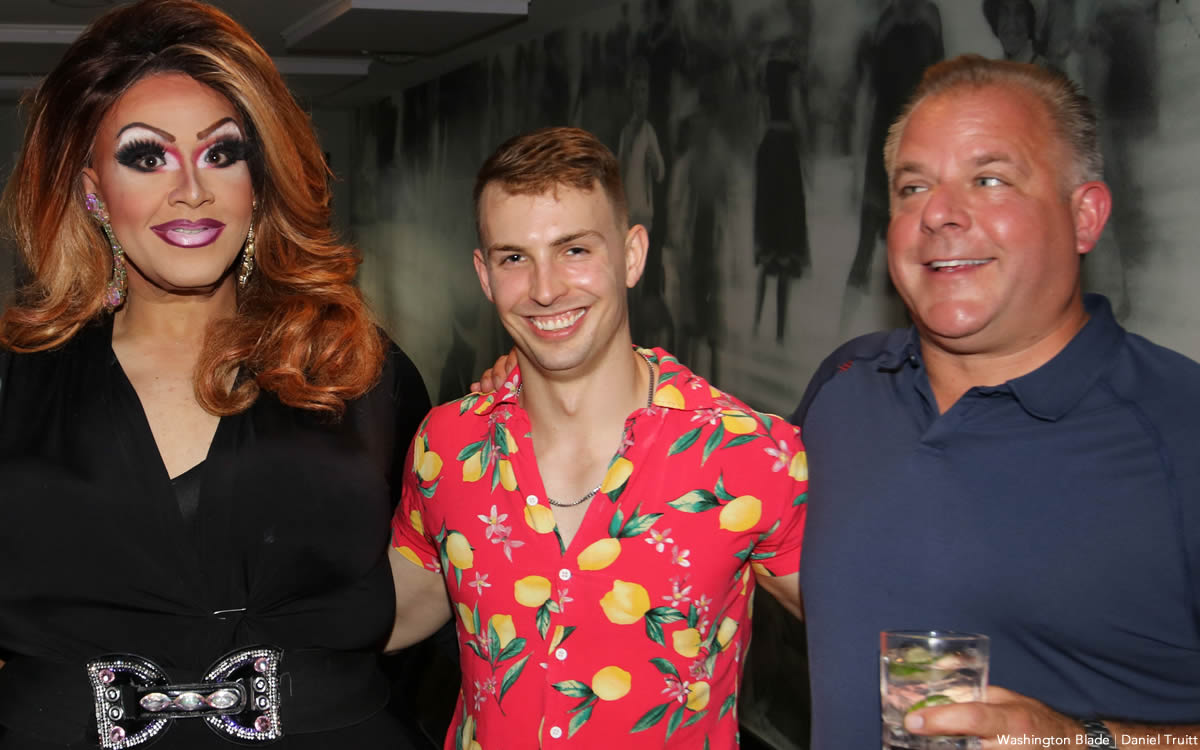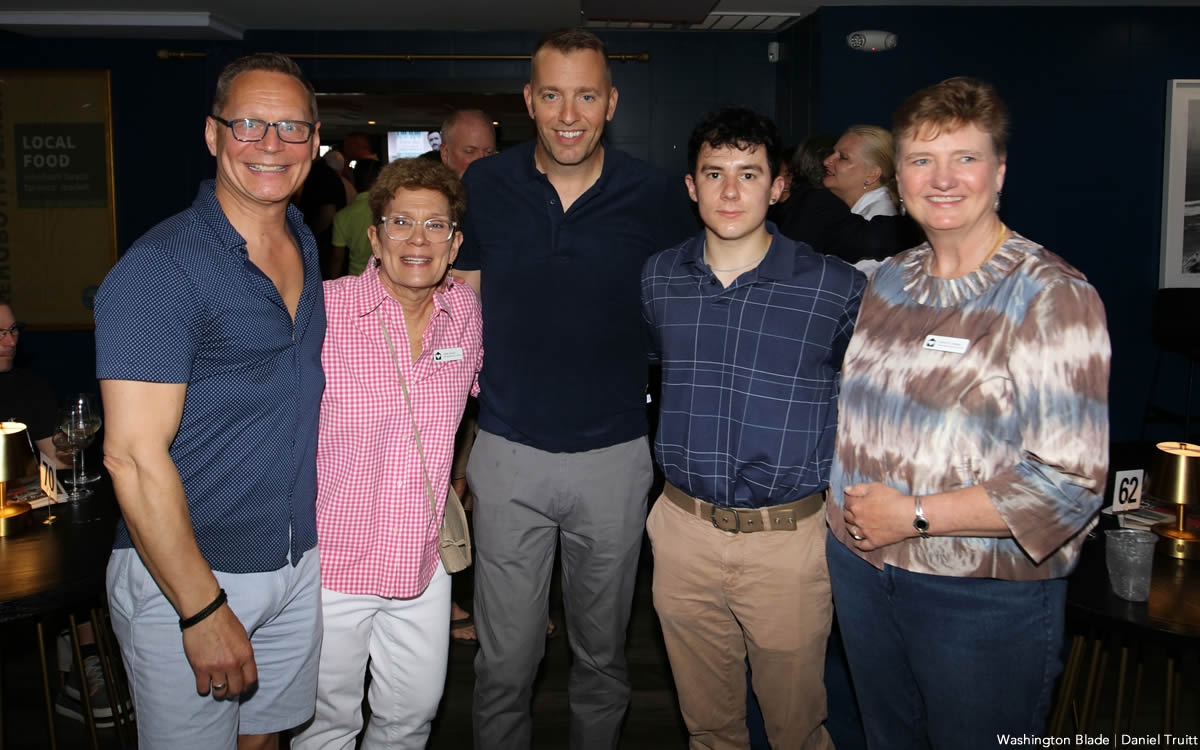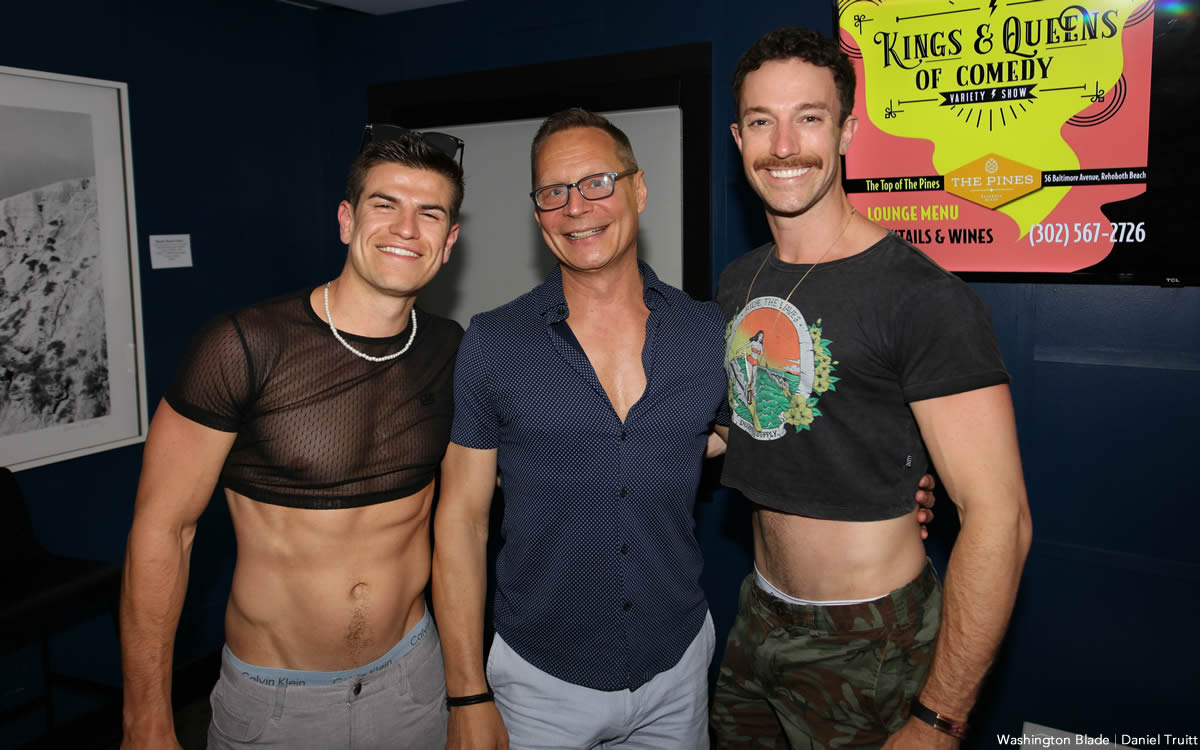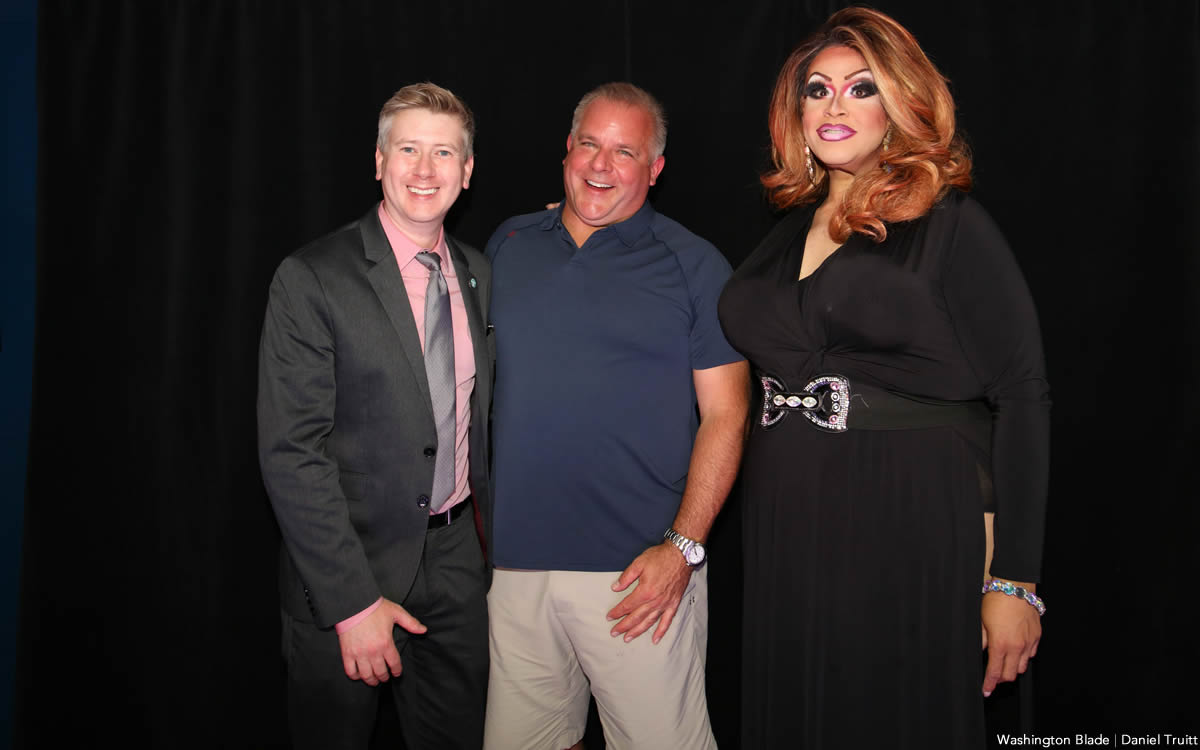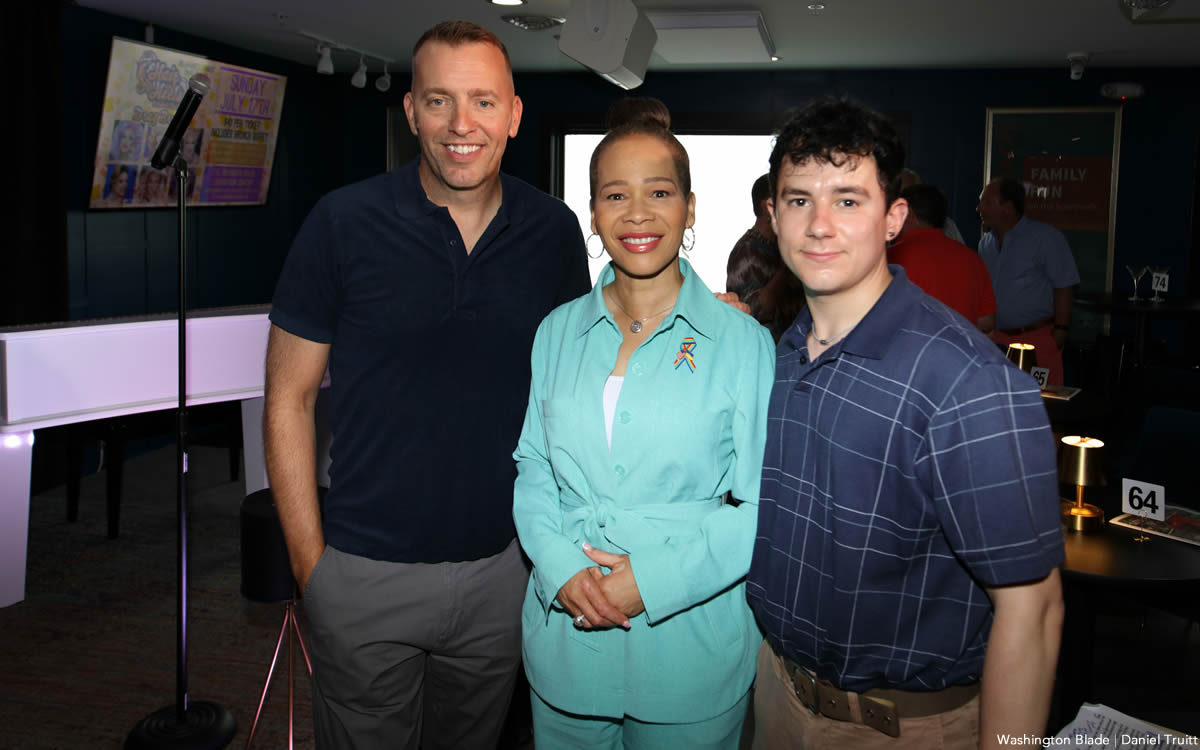 PHOTOS: Worthy Mentoring Pride Brunch
Carson Kressley serves as emcee for LGBTQ fundraiser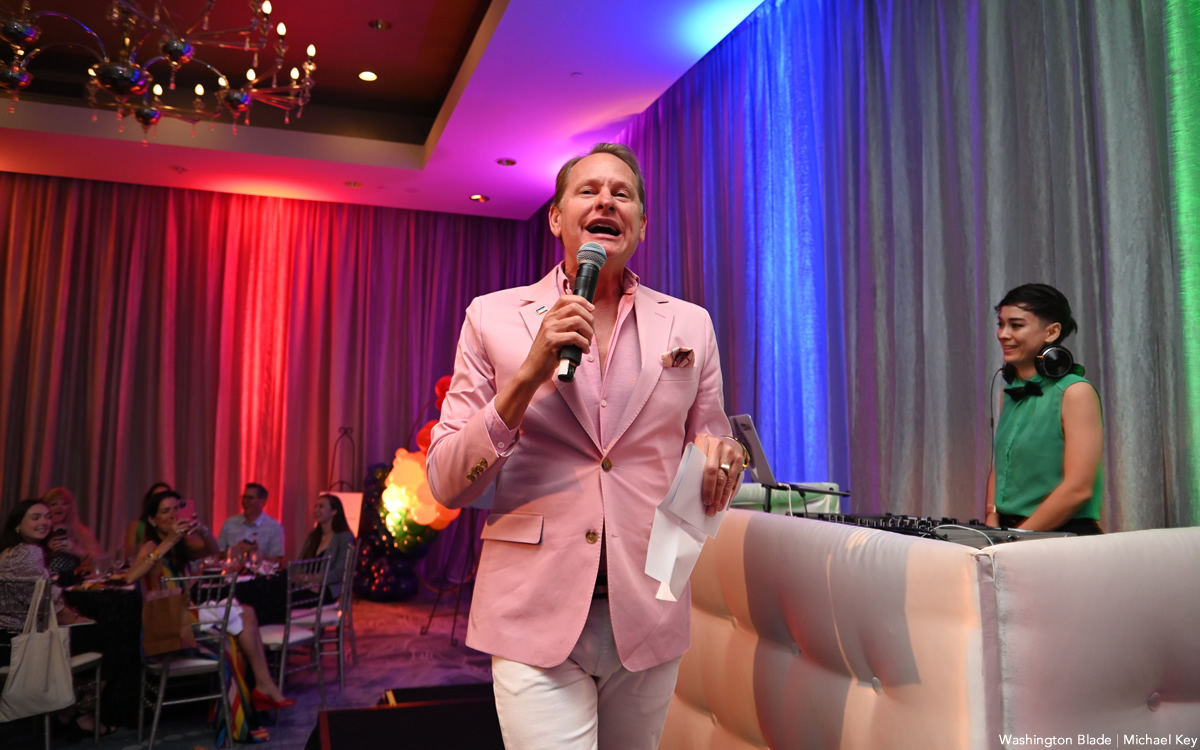 Carson Kressley of "Queer Eye for the Straight Guy" and "RuPaul's Drag Race" served as the emcee for the Worthy Mentoring Pride Brunch at the Four Seasons Washington Hotel on Sunday, May 22. Worthy Mentoring is a nonprofit that connects mentors and mentees in the LGBTQ+ community through a mobile iOS and Android App.
(Washington Blade photos by Michael Key)