Worth the wait?
Cher drops first new album in more than a decade this week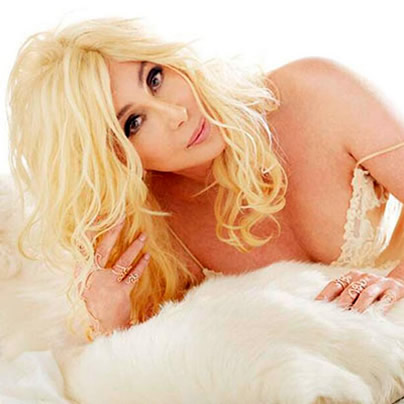 It's been 12 long years since Cher's last album.
Since 2001's "Living Proof," the mother of all divas has gone on a two-year farewell tour, had a stint in Vegas and a movie with Christina Aguilera. Meanwhile, the likes of Lady Gaga, Katy Perry and Kelly Clarkson have dominated the female pop music scene and, for better or worse, have changed the musical landscape for artists like Cher.
But Cher is a survivor, and like any good survivor, she adapts to change. Her "been there, done that" attitude garners her respect, her lustrous cornucopia of hits through six decades prove she's somewhat impervious to pop culture shifts.
If anything, her latest album "Closer to the Truth," which dropped this week, sends the message that she's back and as good as she's ever been. The bass thumping opener and first single, "Woman's World" went to No. 1 on Billboard's dance chart, but really ends up being one of the least exciting tracks when you compare it to everything else here.
"Take it Like a Man" may sound a bit dated and more suited for her preceding album, but ends up a fun dance romp with Scissor Sisters' front man Jake Shears providing additional vocals.
"Red" is a club-ready dance hit waiting to happen, while the Lady Gaga-esque "Dressed to Kill" is catchy and sultry and just happens to be the namesake of her upcoming world tour (she stops by the Verizon Center on April 4).
The interestingly titled "Favorite Scars" shows that those pipes of hers are still hanging in there quite nicely. The country-sounding "Lie to Me" is one of two songs written by Pink and starts off with the cheeky lyric "Oh fuck, just lie to me tell me something sweet." "Lovers Forever" was originally intended for the soundtrack to the 1994 film "Interview with a Vampire," and makes a nice home smack in the middle of this lopsided album.
What starts off as a danceable continuation of "Living Proof" ends up being an album of surprisingly refreshing tracks. Don't be fooled by the guilty pleasures on the first half of the album, all the gems are hidden in the latter half.
Standouts include Pink's second writing contribution "I Walk Alone," the lingering ballad "Sirens" that harkens back to her "Heart of Stone" days, and "I Hope You Find It," currently being promoted as her next single.
While this is not quite the epic comeback album "Believe" was in 1999, it's more varied and satisfying than the club-oriented "Living Proof." The 11-track album can be purchased on its own or as a deluxe version with three additional tracks: The Timbaland-produced "I Don't Have to Sleep to Dream," "Pride," which appears to be an uplifting shout out to her gay audience, and the powerhouse Diane Warren-penned ballad from her 2010 movie "Burlesque," "You Haven't Seen the Last of Me."
"Pride" makes the deluxe version worth getting. An exclusive Target store deluxe version is available as well. It includes two unnecessary dance mixes of "Woman's World" and the somber "Will You Wait for Me" which, if album singles still existed, would probably have ended up a lost B-side.
An exciting revival of 'Evita' at Shakespeare Theatre
Out actor Caesar Samayoa on portraying iconic role of President Perón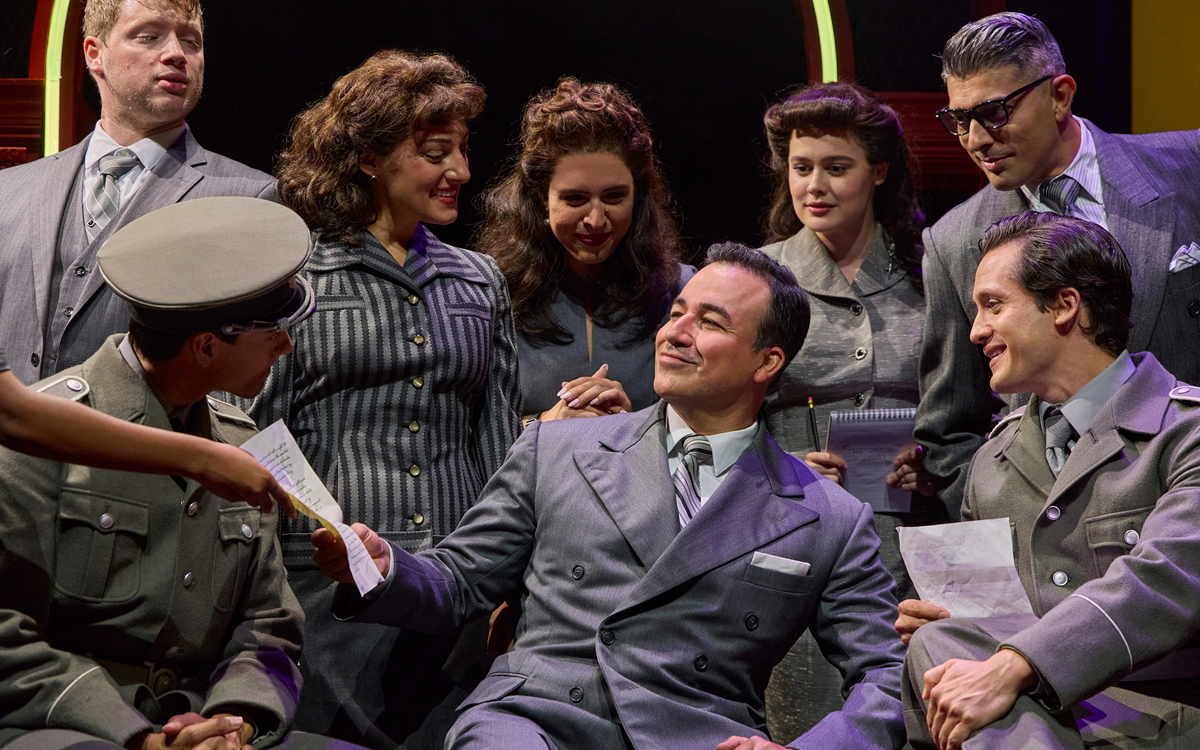 'Evita'
Through Oct. 15
Shakespeare Theatre Company
Harman Hall
610 F St., N.W.
$35–$134
Shakespearetheatre.org
When Eva Perón died of cancer at 33 in 1952, the people's reaction was so intense that Argentina literally ran out of cut flowers. Mourners were forced to fly in stems from neighboring countries, explains out actor Caesar Samayoa.
For Samayoa, playing President Perón to Shireen Pimental's First Lady Eva in director Sammi Cannold's exciting revival of Andrew Lloyd Webber's "Evita" at Shakespeare Theatre Company is a dream fulfilled.
As a Guatemalan-American kid, he had a foot in two worlds. Samayoa lived and went to school in suburban Emerson, N.J. But he spent evenings working at his parents' botanica in Spanish Harlem.
During the drives back and forth in the family station wagon, he remembers listening to "Evita" on his cassette player: "It's the first cast album I remember really hearing and understanding. I longed to be in the show."
As an undergrad, he transferred from Bucknell University where he studied Japanese international relations to a drama major at Ithica College. His first professional gig was in 1997 playing Juliet in Joe Calarco's off-Broadway "Shakespeare's R&J." Lots of Broadway work followed including "Sister Act," "The Pee-Wee Herman Show," and most significantly, Samayoa says, "Come From Away," a musical telling of the true story of airline passengers stranded in Gander, Newfoundland during 9/11. He played Kevin J. (one half of a gay couple) and Ali, a Muslim chef.
He adds "Evita" has proved a powerful experience too: "We're portraying a populist power couple that changed the trajectory of a country in a way most Americans can't fully understand. And doing it in Washington surrounded by government and politics is extra exciting."
WASHINGTON BLADE: How do you tap into a real-life character like Perón?
CAESAR SAMAYOA: Fortunately, Sammi [Connald] and I work similarly. With real persons and situations, I immerse myself into history, almost to a ridiculous extent.
First day in the rehearsal room, we were inundated with artifacts. Sammi has been to Argentina several times and interviewed heavily with people involved in Eva and Peron's lives. Throughout the process we'd sit and talk about the real history that happened. We went down the rabbit hole.
Sammi's interviews included time with Eva's nurse who was at her bedside when she died. We watched videos of those interviews. They've been an integral part of our production.
BLADE: Were you surprised by anything you learned?
SAMAYOA: Usually, Eva and Perón's relationship is portrayed as purely transactional. They wrote love letters and I had access to those. At their country home, they'd be in pajamas and walk on the beach; that part of their life was playful and informal. They were a political couple but they were deeply in love too. I latched on to that.
BLADE: And anything about the man specifically?
SAMAYOA: Perón's charisma was brought to the forefront. In shows I've done, some big names have attended. Obama. Clinton. Justin Trudeau came to "Come From Away." Within seconds, the charisma makes you give into that person. I've tried to use that.
BLADE: And the part?
SAMAYOA: Perón is said to be underwritten. But I love his power and the songs he sings ["The Art of the Possible," "She is a Diamond," etc.]. I'm fully a baritone and to find that kind of role in a modern musical is nearly impossible. And in this rock opera, I can use it to the full extent and feel great about it.
BLADE: "Evita" is a co-production with A.R.T. Has it changed since premiering in Boston?
SAMAYOA: Yes, it has. In fact, 48 hours before opening night in Washington, we made some changes and they've really landed. Without giving too much away, we gave it more gravity in reality of time as well as Eva's sickness and the rapid deterioration. It's given our second act a huge kind of engine that it didn't have.
BLADE: You're married to talent agent Christopher Freer and you're very open. Was it always that way for you?
SAMAYOA: When I started acting professionally, it was a very different industry. We were encouraged to stay in the closet or it will cast only in a certain part. There was truth in that. There still is some truth in that, but I refuse to go down that road. I can't reach what I need to reach unless I'm my most honest self. I can't do it any other way.
HRC's National Dinner is back
LGBTQ rights organization's annual gala features Rhimes, Waithe, Bomer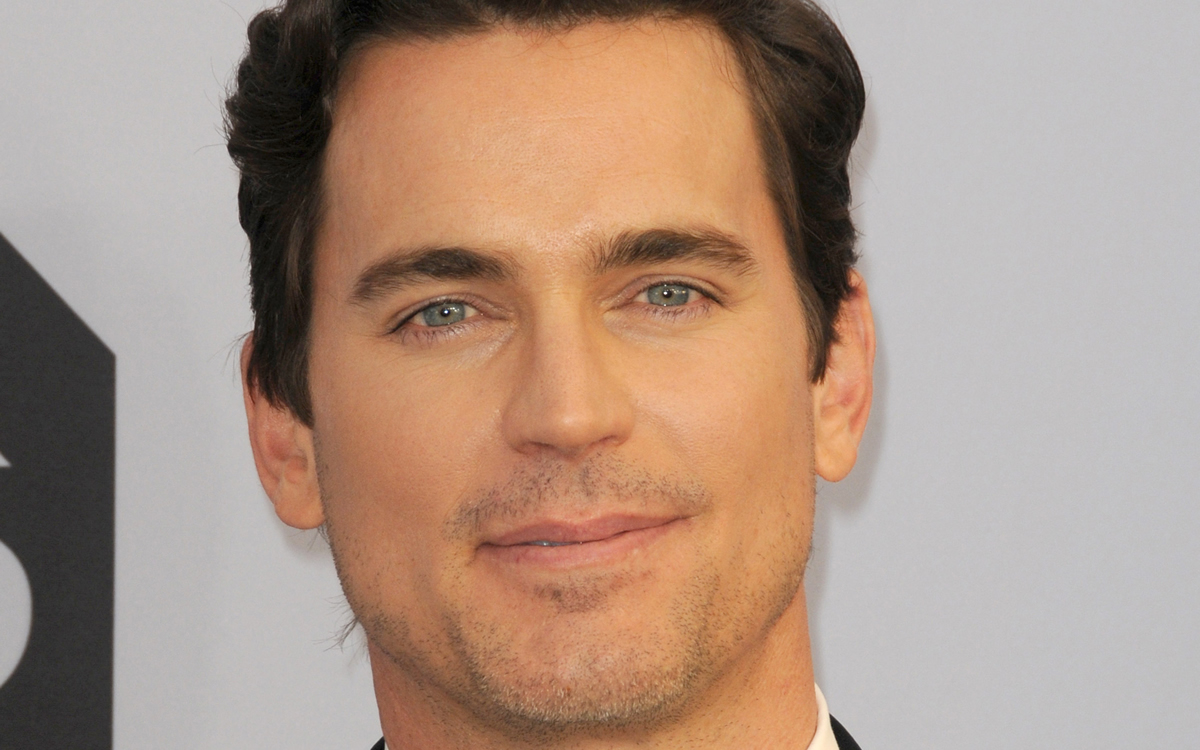 The Human Rights Campaign will host its annual National Dinner on Saturday, Oct. 14 at the Walter E. Washington Convention Center.
The dinner's honorees include world-famous producers, actors and entertainers whose work spotlights the fight for civil rights and social justice, including Shonda Rhimes, Lena Waithe and Matt Bomer.
A new event, as part of the weekend, — the Equality Convention — will take place the night before the dinner on Friday, Oct. 13. The convention will showcase the power of the LGBTQ equality movement, feature influential political and cultural voices, and bring together volunteer and movement leaders from across the country to talk about the path ahead.
For more details about the weekend, visit HRC's website.
MLK Library to spotlight queer Asian writer
Trung Nguyen's 'The Magic Fish' explored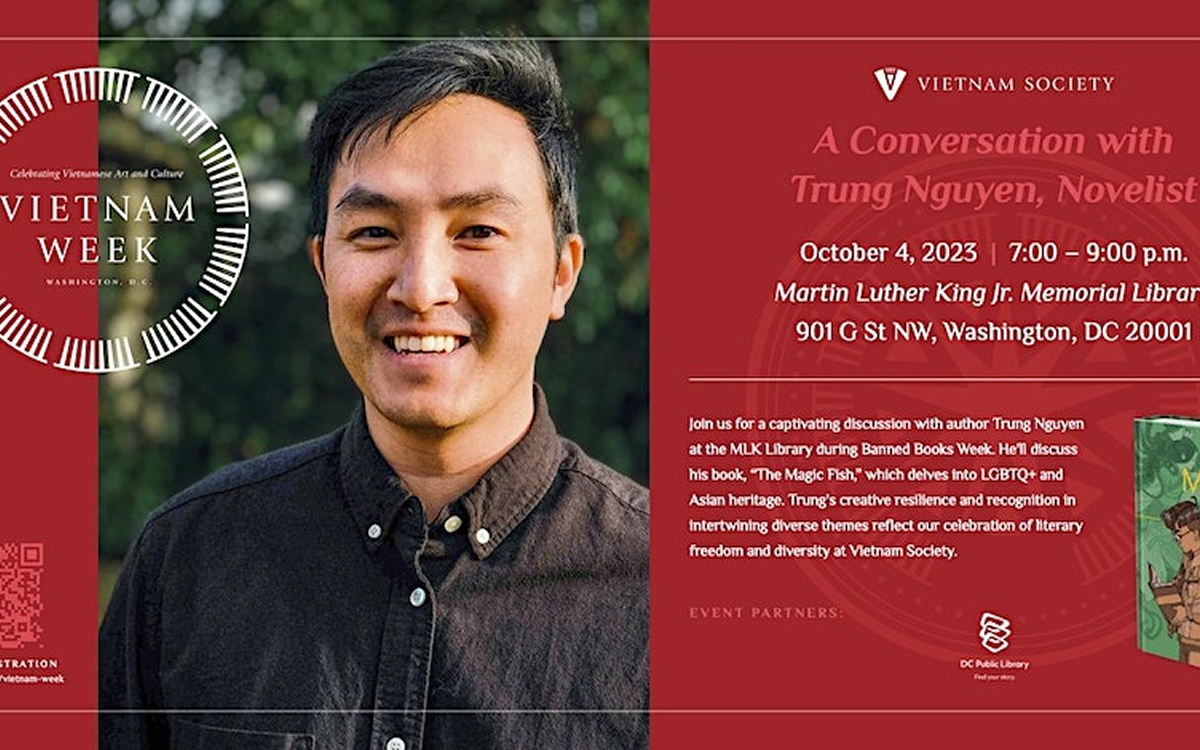 The Martin Luther King Jr. Memorial Library will host "A Conversation with Trung Nguyen, Novelist" on Wednesday, Oct. 4 at 7 p.m.
Nguyen's book, "The Magic Fish" explores the LGBTQ experience and dives deep into Asian heritage and culture. United States Ambassador to Vietnam Ted Osius will attend the event and introduce Nguyen.
Admission is free and more details are available on Eventbrite.