Worth the wait?
Cher drops first new album in more than a decade this week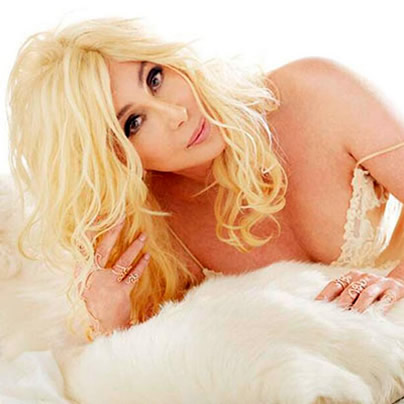 It's been 12 long years since Cher's last album.
Since 2001's "Living Proof," the mother of all divas has gone on a two-year farewell tour, had a stint in Vegas and a movie with Christina Aguilera. Meanwhile, the likes of Lady Gaga, Katy Perry and Kelly Clarkson have dominated the female pop music scene and, for better or worse, have changed the musical landscape for artists like Cher.
But Cher is a survivor, and like any good survivor, she adapts to change. Her "been there, done that" attitude garners her respect, her lustrous cornucopia of hits through six decades prove she's somewhat impervious to pop culture shifts.
If anything, her latest album "Closer to the Truth," which dropped this week, sends the message that she's back and as good as she's ever been. The bass thumping opener and first single, "Woman's World" went to No. 1 on Billboard's dance chart, but really ends up being one of the least exciting tracks when you compare it to everything else here.
"Take it Like a Man" may sound a bit dated and more suited for her preceding album, but ends up a fun dance romp with Scissor Sisters' front man Jake Shears providing additional vocals.
"Red" is a club-ready dance hit waiting to happen, while the Lady Gaga-esque "Dressed to Kill" is catchy and sultry and just happens to be the namesake of her upcoming world tour (she stops by the Verizon Center on April 4).
The interestingly titled "Favorite Scars" shows that those pipes of hers are still hanging in there quite nicely. The country-sounding "Lie to Me" is one of two songs written by Pink and starts off with the cheeky lyric "Oh fuck, just lie to me tell me something sweet." "Lovers Forever" was originally intended for the soundtrack to the 1994 film "Interview with a Vampire," and makes a nice home smack in the middle of this lopsided album.
What starts off as a danceable continuation of "Living Proof" ends up being an album of surprisingly refreshing tracks. Don't be fooled by the guilty pleasures on the first half of the album, all the gems are hidden in the latter half.
Standouts include Pink's second writing contribution "I Walk Alone," the lingering ballad "Sirens" that harkens back to her "Heart of Stone" days, and "I Hope You Find It," currently being promoted as her next single.
While this is not quite the epic comeback album "Believe" was in 1999, it's more varied and satisfying than the club-oriented "Living Proof." The 11-track album can be purchased on its own or as a deluxe version with three additional tracks: The Timbaland-produced "I Don't Have to Sleep to Dream," "Pride," which appears to be an uplifting shout out to her gay audience, and the powerhouse Diane Warren-penned ballad from her 2010 movie "Burlesque," "You Haven't Seen the Last of Me."
"Pride" makes the deluxe version worth getting. An exclusive Target store deluxe version is available as well. It includes two unnecessary dance mixes of "Woman's World" and the somber "Will You Wait for Me" which, if album singles still existed, would probably have ended up a lost B-side.
Olympian Tom Daley launches knitting line
A journey for me that started when I first picked up my knitting needles- fast forward 18 months & I'm so proud to introduce these kits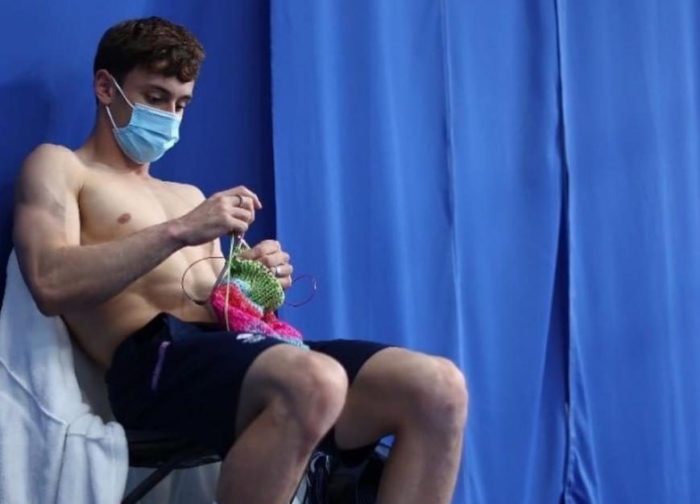 LONDON – During the entire course of the Olympic games in Tokyo 2020 this past summer, audiences following the diving competitions were certain to see British Olympian Tom Daley quietly and intently focused in-between matches- on his knitting.
The Gold medalist diving champion only picked up his first set of knitting needles in March of 2020 as the coronavirus pandemic first spread across the globe, strangling normal daily routines in its deadly grip.
Now, the 27-year-old British athlete has launched a company to encourage others to take up the hobby.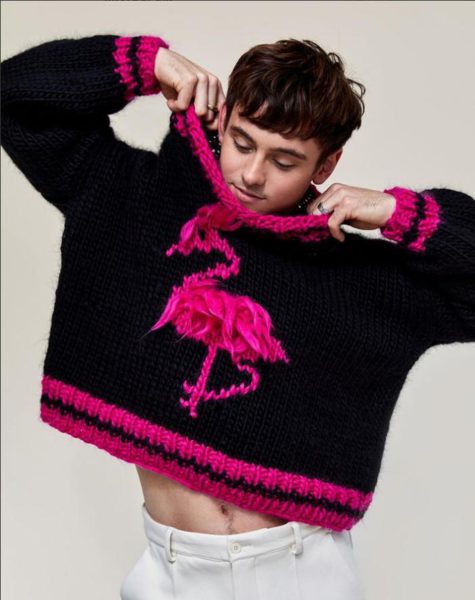 "It's been a journey for me that started when I first picked up my knitting needles in March 2020. Fast forward 18 months and I'm so proud to introduce these kits to you all so that you can experience the joy I found learning to knit," Daley said on his newly launched website.
"I designed these knit kits to help encourage you to pick up those needles, learn the basics, and fall in love with knitting at the same time – all whilst creating something to show off or pass on.
Ready? Pick up your needles, learn the basics and let's have some fun!"
The website offers various kits for beginners, intermediate and experienced knitting and crocheting enthusiasts. One of the kits, a winter warmer hat already sold out but the collection ncludes a vest, scarves, cardigans, jumpers, stockings, and a blanket.
Kits include needles, biodegradable yarn made of Merino wool, and knitting patterns.
Studio House, Visual AIDS partner for educational program
Day With(out) Art 2021 to be held at Lamont Plaza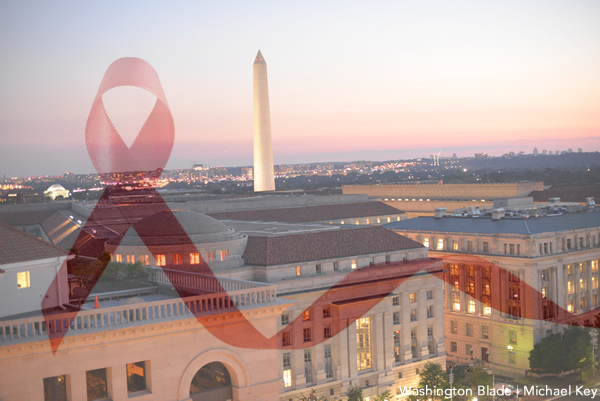 Studio House and Visual AIDS will join forces for "Day With(out) Art 2021" on Tuesday, Nov. 30 at 6 p.m. at Lamont Plaza.
This event is a community outdoor screening of "Enduring Care," a video program that highlights strategies of community care within the ongoing HIV epidemic followed by a discussion about the video.
There will be an open house in the neighborhood at the David Bethuel Jamieson (1963-1992) Studio House and Archives featuring newly commissioned work by Katherine Cheairs, Cristóbal Guerra, Danny Kilbride, Abdul-Aliy A. Muhammad and Uriah Bussey, Beto Pérez, Steed Taylor, and J Triangular and the Women's Video Support Project.
For more information, visit Eventbrite. 
'Tick, tick… BOOM!' explodes with the love of Broadway
A perfect film for fans of musical theater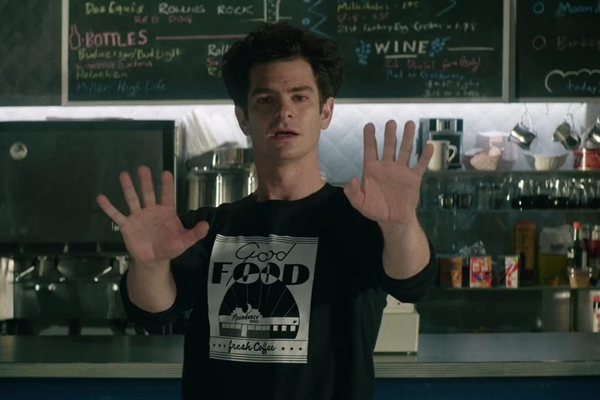 If you are a person who love musical theater – or if you know someone who does – then you know there is something about this particular art form that inspires a strong and driving passion in those who enjoy it, often to the point of obsession. For this reason, perhaps it's no surprise that those who work in musical theater – the creators, performers, and all the other people who make it happen – are often the biggest musical theater lovers of all.
Because of this, "tick, tick… BOOM!" (the new film directed by Lin-Manuel "Hamilton" Miranda and written by Steven "Dear Evan Hansen" Levenson) might be the most perfect movie ever made for such fans. Adapted from an autobiographical "rock monologue" by Jonathan Larson, it follows the future "Rent" composer (Andrew Garfield) for a week in the early 1990s, when he was still an unknown young Broadway hopeful waiting tables in a New York diner. He's on the cusp of turning 30, a milestone that weighs on his mind as he prepares for a showcase of a musical that he hasn't quite finished – even though he's been writing it for eight years. With limited time left to compose the show's most crucial number, his race against the clock is complicated by major changes in his personal life; his lifelong best friend Michael (Robin de Jesús) has quit acting in favor of a five-figure career in advertising, and his girlfriend Susan (Alexandra Shipp) is moving away from the city to accept a teaching job and wants him to come with her. With reminders everywhere of the ongoing AIDS epidemic still raging in the community around him, and with his own youth ticking away, he is inevitably forced to wonder if it's time to trade in his own Broadway dreams for a more secure future – before it's too late.
As every musical theater fan knows, the young composer's obsession with time (hence the title) is laced with bittersweet irony in the context of what eventually happened in his real life: the day before "Rent" opened on Broadway and became a smash hit that reshaped and expanded the boundaries of what musical theater could be, Larson died of an aortic aneurysm at the age of 35. He never lived to see the full fruition of all those years of hard work, and that tragic turn of events is precisely what makes "tick, tick… BOOM!" relevant and provides its considerable emotional power. In that light, it's essentially a musical "memento mori," a reminder that the clock eventually runs out for all of us.
That doesn't mean, however, that it's not also a celebration of life in the theater, and Miranda is probably better suited than anyone to make us see that side of the coin. Now unquestionably in the highest echelon of status as a Broadway icon, he came of age in the era of "Rent," and he takes pains to make his depiction of Manhattan in the '90s as authentic as possible.
Capturing the era with touches like Keith Haring-inspired murals and the use of "Love Shack" as a party anthem, his movie keeps Larson's story within the context of his time while drawing clear connections to our own. His reverence for Larson – whom he cites as a seminal inspiration for his own future work – manifests itself palpably throughout. Yet despite that (or perhaps because of it), so does an infectiously cheery tone. Yes, things get heavy; there are hardships and heartbreaks at every turn, because that's what a life in the theater means. But at the same time, there's just so much fun to be had. The camaraderie, the energy, and the joy of simply living in that world comes leaping off the screen (often thanks to the enthusiastic choreography of Ryan Heffington) with the kind of giddy, effortless ease that might almost make us jealous if it didn't lift our spirits so much. No matter that the lead character spends most of the movie second-guessing his path; we never doubt for a moment that, for him, the rewards of following his passion outweigh the sacrifices a thousand times over.
That's something Miranda also understands. His movie drives home the point that the joy of doing theater is its own reward, and he's willing to prove it by turning up in a bit part just for the sake of being a part of the show. And he's not the only one. The screen is littered with living legends; in one memorable sequence alone, a who's-who of Broadway's brightest stars – Chita Rivera, Bernadette Peters, Brian Stokes Mitchell, Andre DeShield, Bebe Neuwirth, Joel Grey, and at least a dozen more – serve as a high-profile backup chorus of extras for a song at the diner, but there are blink-and-you'll-miss-them cameos in almost every scene. It almost feels like a gimmick, or an effort to turn the movie into a "spot the star" trivia game for hardcore fans – until you realize that these are the best and brightest people in their field, who have willingly chosen to show up and participate even though they did not have to. They are there purely for love, and you can see it in their faces.
Miranda scores big across the board as a director – this is his feature film directorial debut, which confirms the standing assumption the man can do anything. But "tick, tick… BOOM!" is a star turn for its leading player, and full credit must also go – and emphatically so – to Garfield, who surpasses expectations as Larson. The one-time "Spiderman" actor trained extensively to be able to master the demands of singing the role, and it shows; he comes off as a true musical theater trouper, worthy beyond doubt of sharing the screen with so many giants. Even better, he integrates that challenge into the whole of a flamboyantly joyful performance that makes Larson endearingly, compellingly three-dimensional. It's a career-topping piece of work.
The rest of the principal cast – a refreshingly inclusive ensemble that reminds us that Larson was instrumental in making Broadway a much more diverse place – are equally fine. De Jesús gets a long-deserved chance to shine as Michael, and Shipp brings a quiet calm to the easily-could-have-been-overshadowed Susan that makes her the perfect balance to Garfield's high-octane energy.
Joshua Henry and Vanessa Hudgens contribute much more than their stellar vocal talents to their pair of roles as Larson friends and collaborators, and there are delicious supporting turns by Judith Light and Bradley Whitford – who gives an affectionately amusing and dead-on accurate screen impersonation of Broadway legend-of-legends Stephen Sondheim, one of Larson's (and Miranda's) biggest influences and inspirations, who accordingly looms large in the story despite his relatively short amount of screen time.
It should be obvious by now that "tick, tick… BOOM!" is a delight for people who love musical theater. But what if you're not one of those people? The good news is that there is so much to enjoy here, so much real enjoyment, so much talent, so much hard work on display that nobody will have any reason to be bored.
Even people who DON'T love musical theater.