IOC faces renewed criticisms over Russia
LGBT rights advocates blasted Olympic official's comments on anti-gay law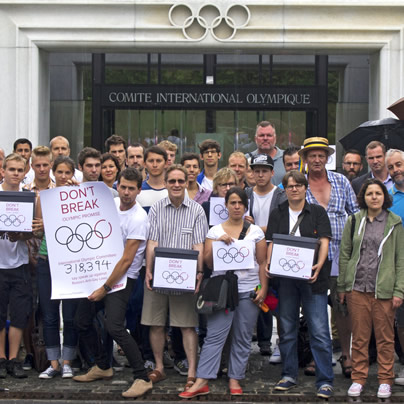 The International Olympic Committee has faced renewed criticism from LGBT activists over its apparent reluctance to challenge Russia's gay rights record ahead of the 2014 Winter Olympics.
The Associated Press reported that IOC Coordination Commission Chair Jean-Claude Killy said during a Sept. 26 press conference in Sochi, Russia, the Olympic body is "fully satisfied" the Russian law that bans gay propaganda to minors does not violate the Olympic charter. An IOC spokesperson later sought to clarify Killy's comments to the Washington Blade.
"That is clearly not expressing any view on the law itself," the IOC said. "Mr. Killy made it abundantly clear that the IOC never comments on national legislation."
The IOC added it will "continue to work to uphold the Olympic Charter, which allows all participants, from spectators to athletes, to attend the games regardless of race, gender or sexual orientation." IOC President Thomas Bach reiterated this point on Sunday before the lighting of the Olympic flame in Greece.
"The Olympic Torch Relay will be a messenger for the Olympic values of excellence, friendship and respect without any form of discrimination," he said.
The IOC has repeatedly said the Kremlin has assured them the gay propaganda ban will not affect athletes and others who plan to travel to Sochi, even though Russian officials have said the statute will apply to those who go to the games.
"The safety of millions of LGBT Russians and international travelers is at risk," Human Rights Campaign President Chad Griffin said in response to Killy's comments. "And by all accounts the IOC has completely neglected its responsibility to Olympic athletes, sponsors and fans from around the world."
Members of COC Nederland, a Dutch LGBT advocacy group, on Sept. 17 met with members of the National Olympic Committee of the Netherlands to discuss their concerns over the safety of LGBT athletes who will compete in Sochi and others who will travel to the games. They also requested a meeting with Dutch IOC member Camiel Eurlings to further discuss the aforementioned issues.
"This conclusion is unheard of," COC Nederland President Tanja Ineke said in response to Killy's comments. "The European Union, Council of Europe, United Nations and numerous governments have all clearly stated that this law is discriminatory and an infringement of the human rights of LGBT people. The IOC disregards these conclusions and instead chooses to be the accomplice of the homophobic Russian government."
President Obama, Secretary of State John Kerry and U.S. Sen. John McCain (R-Ariz.) are among those who have publicly criticized Russian President Vladimir Putin and his government's LGBT rights record. Actor and playwright Harvey Fierstein, author Dan Savage, Cleve Jones and other gay activists have called for a boycott of the Sochi games and Russian vodka over the issue.
Olympic skier Bode Miller on Monday described the gay propaganda law as "embarrassing" as he spoke during the U.S. Olympic Committee media summit in Park City, Utah. USA Today reported figure skater Ashley Wagner also spoke out against the statute during the same event.
"I have such a firm stance on this that we should all have equal rights," she said.
U.S. Olympic Committee CEO Scott Blackmun in August told RIA Novosti, an online Russian newspaper, that American athletes should comply with the laws of the countries in which they compete. USOC spokesperson Patrick Sandusky later sought to clarify Blackmun's comments by tweeting Russia's gay propaganda law is "inconsistent with fundamental Olympic principles" and the American Olympic body has "shared our view with the IOC."
Blackmun on Tuesday told reporters the USOC would support efforts to bolster anti-discrimination provisions within the Olympic charter
"We are not an advocacy organization or a human rights organization," he said as Reuters reported. "What we can do is advocate for change within our group."
U.S. Rep. Ileana Ros-Lehtinen (R-Fla.,) who met with Russian LGBT advocate Igor Kochetkov and two other activists from Ukraine and Georgia last month, told the Blade earlier this week she feels the USOC has not done enough to challenge Russia's gay rights record.
"The U.S. Olympic Committee has been complicit in this act of aggression because they say we respect Russia's right to do this," the Florida Republican said after she spoke at a Council for Global Equality reception on Capitol Hill. "That is not worthy of Olympic standards.
Ros-Lehtinen and gay California Congressman Mark Takano continue to seek additional signatories for a letter they plan to send to the USOC that asks it to explain the steps it plans to take to ensure the safety of American athletes who plan to compete in the Sochi games. She applauded both Obama and Kerry for publicly criticizing Putin over his government's LGBT rights record, but she suggested to the Blade they can do more to respond to concerns over athletes and others who will travel to Russia for the games.
"It's up to the U.S. to step up," Ros-Lehtinen told the Blade.
The USOC did not respond to the Blade's request for comment on Ros-Lehtinen's criticisms.
State Department releases 2022 human rights report
Conversion therapy, treatment of intersex people documented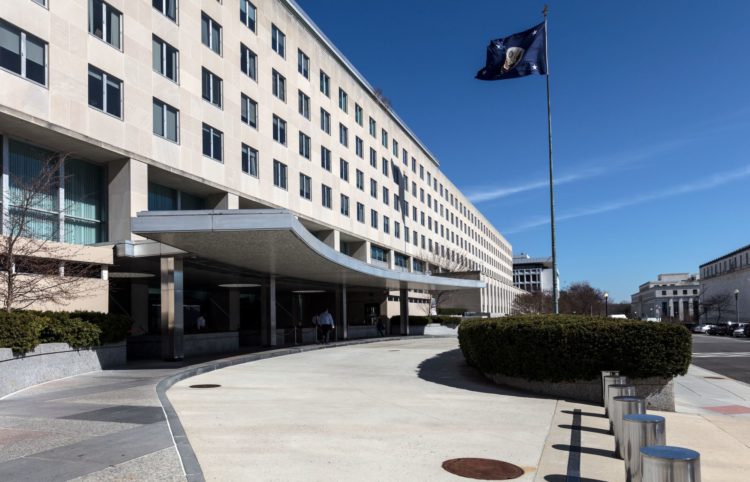 The State Department's annual human rights report that was released on Monday details the prevalence of so-called conversion therapy and the treatment of intersex people around the world.
The report notes LGBTQ and intersex rights groups in Kenya have "reported an increase in so-called conversion therapy and 'corrective rape' practices, including forced marriages, exorcisms, physical violence, psychological violence, or detainment." The report cites the Kenya National Commission on Human Rights that said "infants and children born with physical sex characteristics that did not align with either a typical male or female body were subjected to harmful medical practices for years in attempt to 'normalize' them." 
A landmark law that extended legal protections to intersex Kenyans took effect last July.
The report notes "many reports of conversion attempts conducted or recommended by evangelical and Catholic churches" in Brazil, even though the country has banned conversion therapy. It also cites the case of Magomed Askhabov, a man from the Russian republic of Dagestan who "demanded a criminal case be opened" against a rehabilitation center in the city of Khasavyurt in which he and other residents "were physically abused and subjected to forced prayer as part of their 'treatment' for homosexuality."
"There were reports police conducted involuntary physical exams of transgender or intersex persons," notes the report. "The Association of Russian-speaking Intersex reported that medical specialists often pressured intersex persons (or their parents if they were underage) into having so-called normalization surgery without providing accurate information about the procedure or what being intersex meant."
The report notes Afghan culture "insists on compulsory heterosexuality, which forced LGBTQI+ individuals to acquiesce to life-altering decisions made by family members or society." The report also refers to LGBTQ and intersex activists in the Philippines who criticized former President Rodrigo Duterte after he "mockingly" endorsed conversion therapy and joked he had "cured" himself of homosexuality.
The report indicates "social, cultural and religious intolerance" in Kiribati "led to recurrent attempts to 'convert' LGBTQI+ individuals informally through family, religious, medical, educational, or other community pressures."
Hungarian law "prohibits transgender or intersex individuals from changing their assigned sex/gender at birth on legal and identification documents and there is therefore no mechanism for legal gender recognition." The report also cites statistics from the Háttér Society, a Hungarian LGBTQ and intersex rights group, that indicate one out of 10 LGBTQ and intersex Hungarians have "gone through some form of 'conversion therapy.'"
The report notes then-British Prime Minister Boris Johnson's government in April 2022 announced plans to ban conversion therapy based on sexual orientation in England and Wales. Activists sharply criticized the exclusion of transgender people from the proposal, and the British government later cancelled an LGBTQ and intersex rights conference after advocacy groups announced a boycott.
'Human rights are universal'
Congress requires the State Department to release a human rights report each year.
President Joe Biden last June signed a sweeping LGBTQ and intersex rights executive order. Secretary of State Antony Blinken at the beginning of this year's report notes the mandate directed the State Department to "specifically include enhanced reporting on so-called conversion 'therapy' practices, which are forced or involuntary efforts to change a person's sexual orientation, gender identity, or gender expression, as well as additional reporting on the performance of unnecessary surgeries on intersex persons." 
"Human rights are universal," Blinken told reporters on Monday as he discussed the report. "They aren't defined by any one country, philosophy, or region. They apply to everyone, everywhere."
The Biden-Harris administration in 2021 released a memorandum that committed the U.S. to promoting LGBTQ and intersex rights abroad.
The State Department released the report hours before U.S. Ambassador to the U.N. Linda Thomas-Greenfield hosted a meeting at the United Nations that focused on the integration of LGBTQ and intersex rights into the U.N. Security Council's work.
Lawmakers in Uganda on Tuesday approved a bill that would further criminalize LGBTQ and intersex people in the country. Consensual same-sex sexual relations remain criminalized in dozens of other countries around the world.
Activists in Ukraine with whom the Washington Blade has spoken since Russia launched its war against the country in February 2022 have said LGBTQ and intersex people who lived in Russia-controlled areas feared Russian soldiers would target them because of their sexual orientation or gender identity. The report's release also coincides with Republican efforts to curtail LGBTQ rights in states across the U.S.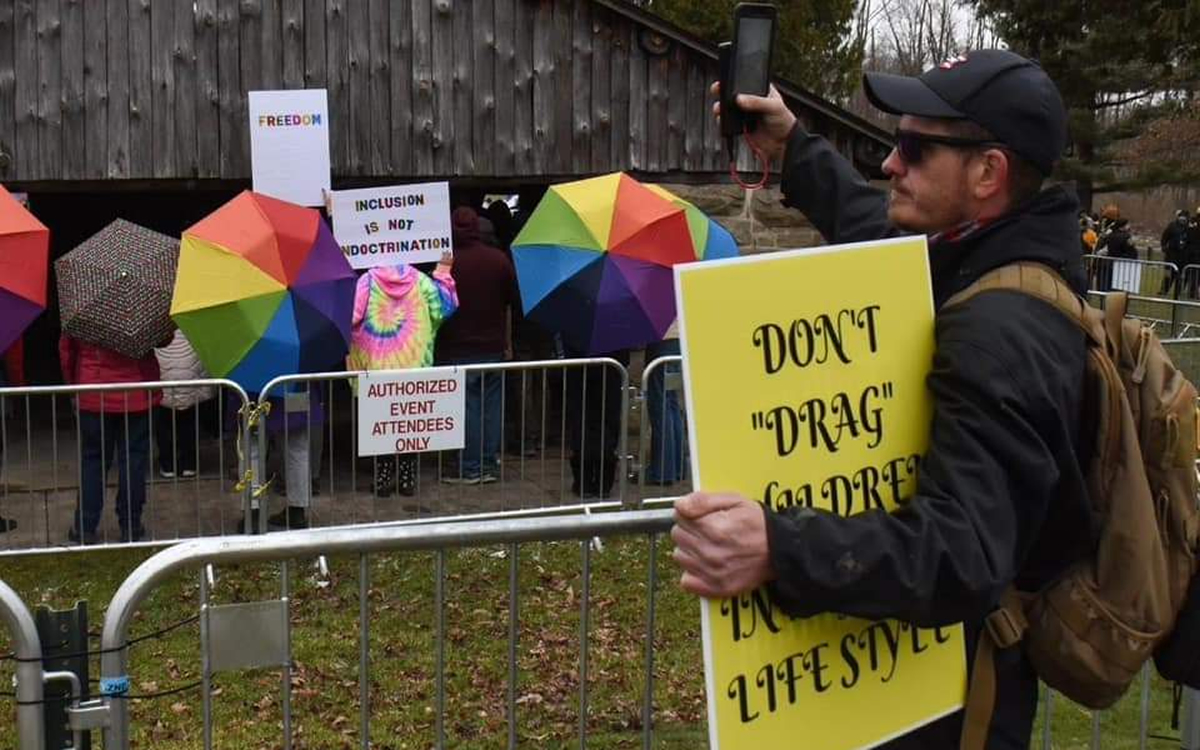 The report notes LGBTQ and intersex rights advances around the world in 2022.
Antigua and Barbuda, Barbados, St. Kitts and Nevis and Singapore decriminalized consensual same-sex sexual relations last year. 
The report notes Chile's marriage equality law took effect on March 10, 2022, but lists violence against LGBTQ and intersex people as one of the "significant human rights issues" in the country. Switzerland, Slovenia and Cuba also extended marriage rights to same-sex couples in 2022.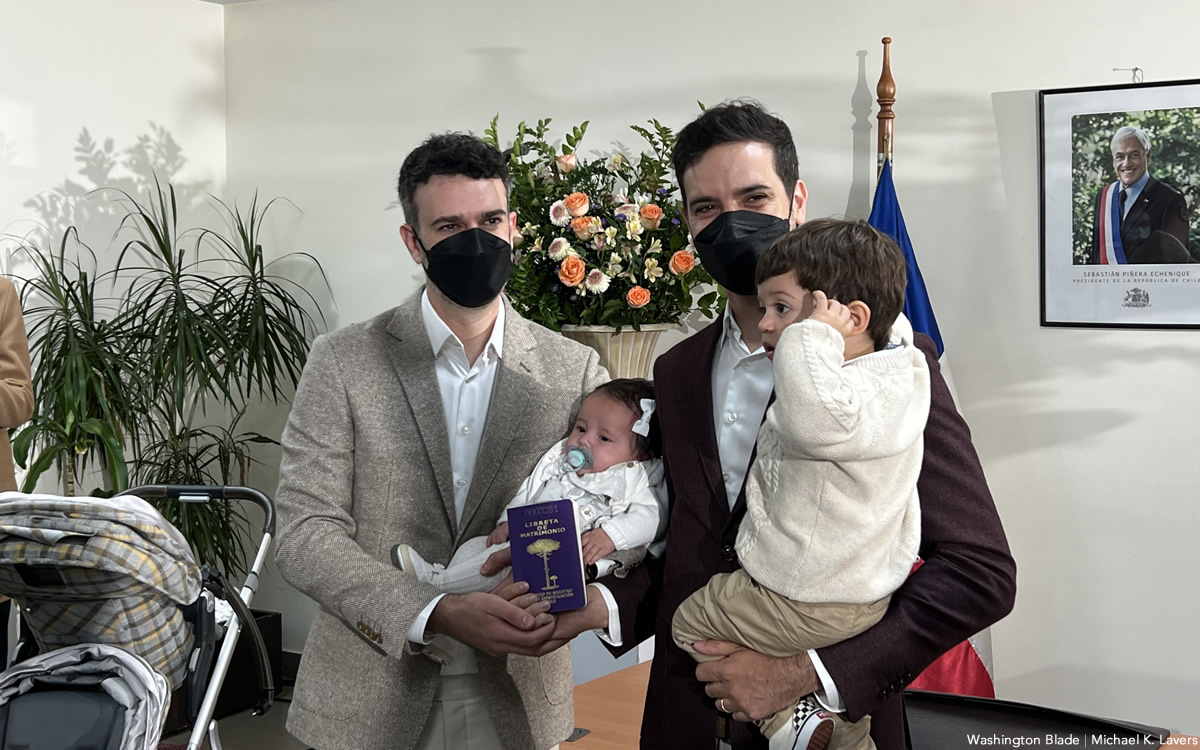 The report cites the case of Brenda Díaz, a trans Cuban woman with HIV who is serving a 14-year prison sentence because she participated in an anti-government protest in July 2021. The report also notes several LGBTQ and intersex journalists — including Nelson Álvarez Mairata and Jancel Moreno — left the country because of government harassment and threats. 
The Cuban government also blocked the websites of Tremenda Nota, the Blade's media partner on the island, and other independent news outlets. 
The full report can be found here:
Ugandan lawmakers approve new anti-homosexuality bill
Measure would 'criminalize' LGBTQ, intersex people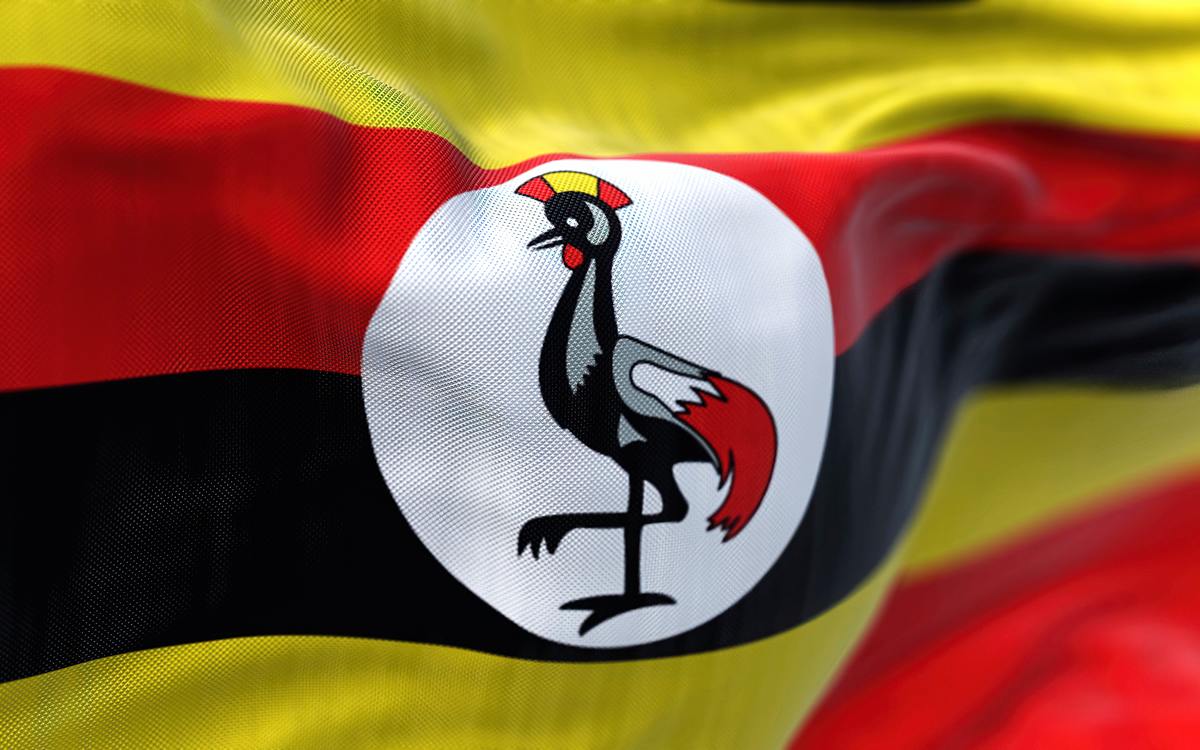 Ugandan lawmakers on Tuesday approved a bill that would further criminalize consensual same-sex sexual relations and LGBTQ and intersex people in the country.
The Associated Press reported nearly all Ugandan MPs voted for the 2023 Anti-Homosexuality Bill, which would punish the "promotion, recruitment and funding" of LGBTQ-specific activities in the country with up to 10 years in prison. 
Human Rights Watch notes "any person who 'holds out as a lesbian, gay, transgender, a queer, or any other sexual or gender identity that is contrary to the binary categories of male and female'" would face up to 10 years in prison.
President Yoweri Museveni has said he supports the bill.
"We shall continue to fight this injustice," tweeted Jacqueline Kasha Nabagesara, a Ugandan LGBTQ and intersex activist, after the bill's passage. "This lesbian woman is Ugandan, even (though) this piece of paper will stop me from enjoying my country. (The) struggle (has) just begun."
Anti homosexuality bill passed by @Parliament_Ug of Uganda. Organized crime in e house of our country is very unfortunate. We shall continue to fight this injustice. This lesbian woman is Ugandan even this piece of paper will stop me from enjoying my country. Struggle just begun pic.twitter.com/v3Pf0p9FPX

— Bombastic Kasha (@KashaJacqueline) March 21, 2023
Uganda is among the dozens of countries in which consensual same-sex sexual relations remain criminalized.
Museveni in 2014 signed the Anti-Homosexuality Act, which imposed a life sentence upon anyone found guilty of repeated same-sex sexual acts. The law was known as the "Kill the Gays" bill because it previously contained a death penalty provision.
The U.S. subsequently cut aid to Uganda and imposed a travel ban against officials who carried out human rights abuses. Uganda's Constitutional Court later struck down the 2014 Anti-Homosexuality Act on a technicality.
"One of the most extreme features of this new bill is that it criminalizes people simply for being who they are as well as further infringing on the rights to privacy, and freedoms of expression and association that are already compromised in Uganda," said Oryem Nyeko of Human Rights Watch in a press release that condemned the 2023 Anti-Homosexuality Act. "Ugandan politicians should focus on passing laws that protect vulnerable minorities and affirm fundamental rights and stop targeting LGBT people for political capital."
The Washington Blade will update this article with any additional updates and reactions as they become available.
Southern Poverty Law Center condemns Ga.'s passage of anti-trans healthcare bill
Group urges Gov. Kemp to veto measure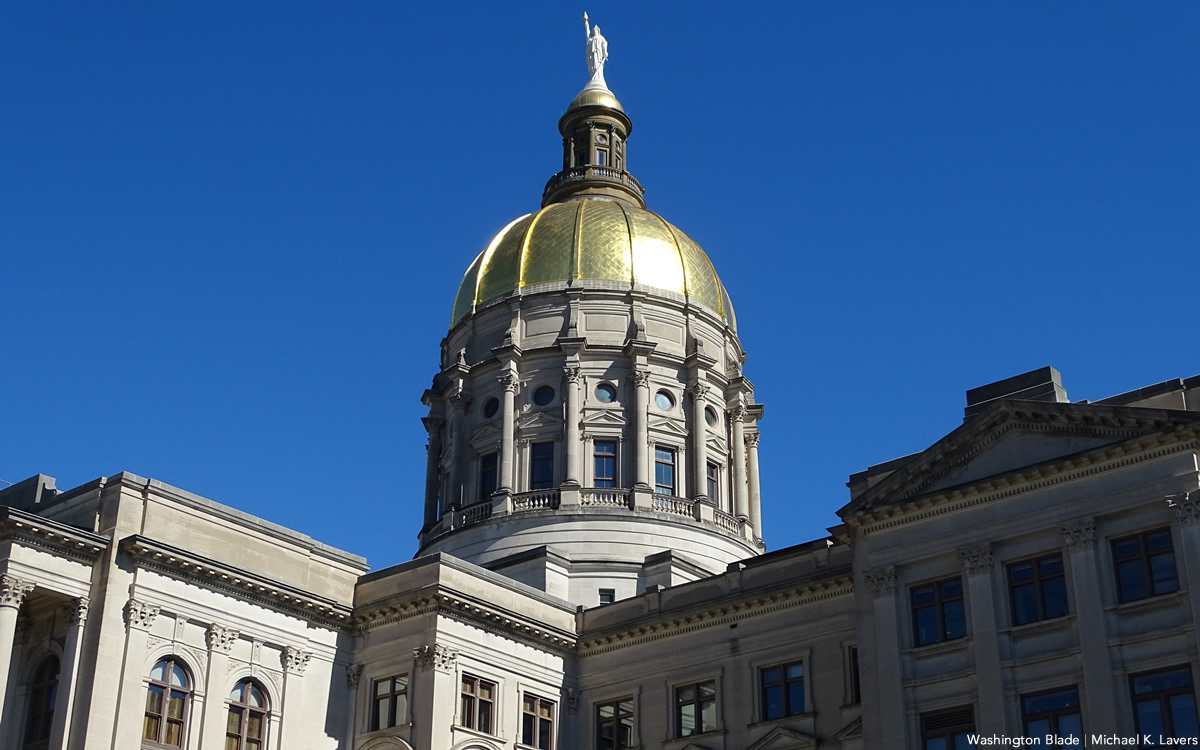 The Southern Poverty Law Center Action Fund published a statement Tuesday condemning the Republican-controlled Georgia Legislature's passage of S.B. 140, a bill that will criminalize gender-affirming health care for minors.
The statement, issued by Beth Littrell, senior supervising attorney of the lobbying and advocacy arm of the civil rights organization, urges Georgia Gov. Brian Kemp (R) to veto S.B. 140, calling on him to not "give into pressure from his party" when "the health and wellbeing of young people are at risk" through the denial of "safe, effective medical treatment to transgender youth — based only on prejudice and political pandering."
Kemp should "leave personal healthcare decisions in the capable hands of parents, children, and their doctors," Littrell's statement continues. "We hope the governor will elevate himself and the State of Georgia above this cynical partisan attack on transgender youth, medical autonomy, and parental rights."
S.B. 140 specifically prohibits "sex reassignment surgeries, or any other surgical procedures, that are performed for the purpose of altering primary or secondary sexual characteristics" when they are "performed on a minor for the treatment of gender dysphoria."
"Limited exceptions" are made for the treatment of conditions other than gender dysphoria, if deemed medically necessary by the physician or healthcare practitioner, and for the treatment of patients with "a medically verifiable disorder of sex development."
The mainstream medical societies with relevant clinical expertise have repeatedly spoken out against legislation that limits access to or criminalizes, as in the case of Georgia's bill, guideline directed interventions for the treatment of trans and gender nonconforming youth.
On March 16, far-right GOP Rep. Marjorie Taylor Greene, who represents Georgia's 14th Congressional District, called for the state legislature to make the bill more restrictive.
Specifically, in a tweet she urged the lawmakers to amend S.B. 140 such that treatment of gender dysphoria in minor patients with puberty blockers would be criminalized alongside the other interventions covered in the bill and also to remove the covered exceptions.