New momentum for ENDA as Senate vote nears
Senate Dems united in support of legislation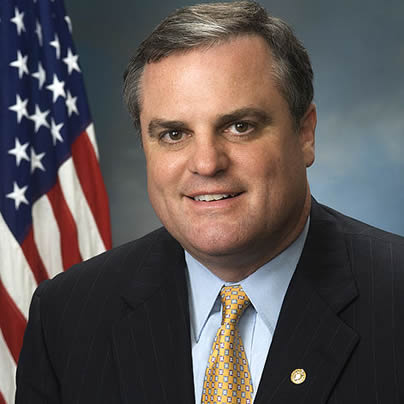 In the days after Senate Majority Leader Harry Reid (D-Nev.) announced on Monday a floor vote would take place on the Employment Non-Discrimination Act before Thanksgiving, the Democratic caucus has become united on the bill, but some Republican senators are still undecided.
Following Reid's announcement, the three Democratic holdouts — Sens. Bill Nelson (D-Fla.), Mark Pryor (D-Ark.) and Joe Manchin (D-W.Va.) — signaled they'd support the legislation as Sen. Rob Portman (R-Ohio) reportedly said he's "inclined to support" the measure.
Meanwhile, Sen. Jeff Flake (R-Ariz.) expressed opposition to ENDA in its current form and Orrin Hatch (R-Utah) may be wavering following his support for the bill in committee.
Reid said during his routine weekly news conference on Tuesday that he feels "pretty good" about ENDA, but wasn't more specific about the timing of the vote.
"I don't know if we'll do it next week but we're going to do it this work period," Reid said. "The lead Democrat on that has been [Sen.] Jeff Merkley of Oregon and he said earlier today he has 59 supporters. So, that's pretty good. That's counting a new senator on Thursday."
The bill, which has languished in Congress in various versions since the 1970s, would prohibit businesses from discriminating against or firing workers for being LGBT.
Merkley, ENDA's chief sponsor, was optimistic when speaking with the Washington Blade on Capitol Hill about whether he thinks the bill will pass the Senate.
"I think it will," Merkley said. "There's just a tremendous sense that this is an issue of fairness, an issue of equality under our Constitution, an issue of opportunity. If you don't have a chance to have fairness in getting a job, you really don't have a fair chance to live the American dream."
Merkley wouldn't predict the number of votes that ENDA will receive on the Senate floor and deferred details about the timing of the vote to Democratic leadership, but said "momentum continues to build."
Following Nelson's signal earlier Tuesday that he would become the 54th sponsor of ENDA, Pryor, in a development first reported by Arkansas Times, announced he'd vote for the legislation on the floor. Michael Teague, a Pryor spokesperson, confirmed to the Blade that Pryor "will vote 'yes' on ENDA."
Tico Almeida, president of Freedom to Work, said Pryor's support for ENDA is evidence that momentum for the legislation is "building fast."
"We applaud him for standing up for basic fairness and predict that his decision will be supported by Arkansas business leaders from small to big," Almeida said. "It helps that Wal-Mart, the state's largest employer, has protected gay and lesbian workers from discrimination for nearly 10 years, and adopted workplace protections for transgender employees two years ago."
The next day, Sen. Joe Manchin (D-W.Va.) signaled he'd also for vote ENDA. Asked whether he could confirm a tweet via the New York Times that the senator would vote for the bill, Jonathan Kott, a Manchin spokesperson, replied, "I can."
Republicans hold differing views
Sen. Chuck Schumer (D-N.Y.), a senator known for his outreach to the LGBT community, was optimistic when speaking to the Blade about ENDA's chances on the Senate floor.
"I think it has a very good chance of passing; I'm very positive about it," Schumer said. "There are at least four Republicans who have either voted for it, or committed to voting for it, and five or six other who seem positive. I'm very optimistic."
One Republican who may be in that column is Portman, who earlier this year after learning his son is gay. The Cincinnati Inquirer reported that Portman said Tuesday he's "inclined to support" ENDA.
Caitlin Dunn, a Portman spokesperson, told the Blade afterward the Ohio Republican supports the basic premise of the legislation, but has concerns about "religious liberties."
"Sen. Portman agrees with the underlying principle of ENDA and supports ending unjust discrimination based on one's sexual orientation," Portman said. "He doesn't think one of his constituents should be able to be fired just because he or she is gay. The bill as it stands, however, is not perfect, and he continues to discuss his concerns with the bill's sponsors and is exploring ways to strengthen the bill, including its religious liberties provisions."
But other Republicans considered possible "yes" votes on ENDA don't share the same view.
Flake, who voted for a gay-only version of ENDA without transgender protections as U.S. House member in 2007, told the Blade in response to how he'll vote on the bill this time around, "If it's the House version, I'll vote for it, like I did then."
When the Blade pointed out that the 2013 version of ENDA in the Senate is different from the 2007 version in the House, Flake replied, "If they don't change it, I'll vote 'no.'"
Asked if it was the trans protections in the current version of ENDA to which he had objections, Flake replied, "Yeah. I have issues with that."
Another Republican previously cited as a potential "yes" vote on ENDA, Sen. Pat Toomey (R-Pa.) told the Blade he hadn't seen ENDA, nor would he say if he was leaning to vote one way or the other.
Sen. Marco Rubio (R-Fla.) had similarly said he hasn't thoroughly examined ENDA when speaking with the Blade, but indicated some initial concerns about the legislation.
"I need to look at the bill," Rubio said. "I just saw yesterday news reports that it might come up next week, so I'll be studying it. I can just tell you my initial read on it. I have concerns about it that I'll address at a later time."
Sen. John McCain (R-Ariz.), identified by Freedom to Work as a potential ENDA supporter, was similarly non-committal about the legislation.
"I haven't had a chance to examine it carefully," McCain told the Blade. "I don't know when it's coming up to tell you the truth."
The Washington Post reported last week that Cindy McCain, the senator's wife, signed a postcard to her husband given to her by a Human Rights Campaign volunteer encouraging him to support ENDA.
McCain acknowledged he has received the postcard as he maintained he hasn't yet taken a position on ENDA.
"My wife is — as most women are — a very independent thinker and is entitled to her views, and I respect those views — not only of my wife, but of my daughter and my sons," McCain said.
Additionally, the two Republicans that joined Democrats on the Senate Health, Education, Labor & Pensions Committee in voting left the door open for them to vote "no" on the Senate floor when speaking with the Washington Blade.
Sen. Orrin Hatch (R-Utah), one of these Republicans, gave himself considerable latitude in reversing the "yes" vote that he delivered in committee on ENDA.
"I'm looking at it," Hatch said. "I want to make sure I understand it fully before I make a decision."
Sen. Lisa Murkowski (R-Alaska), the other Republican, also opened the door for her to vote "no" when asked if she'd vote on the floor for the bill she supported in committee.
"Obviously, we're going to see what's happening with amendments, but, yes, I was supportive of ENDA as it came out in committee, and I'm looking forward to seeing it on the floor," Murkowski said.
Assuming these two Republicans continue their support for ENDA, the 54 sponsors of ENDA vote for it as well as Manchin and Pryor, the legislation now has the 59 votes that Reid cited during the news conference. That's still one vote short of overcoming a filibuster.
Religious exemption draws concern
Meanwhile, concerns among some LGBT advocates persist over the religious exemption over fears the language is too broad and provides insufficient protection for LGBT people working at religious organizations.
The grassroots LGBT group GetEQUAL is petitioning Sens. Elizabeth Warren (D-Mass.), Al Franken (D-Minn.), Kirsten Gillibrand (D-N.Y.), and Sherrod Brown (D-Ohio) to speak out against ENDA's broad religious exemptions on the floor of the Senate, touting more than 5,600 petition signatures.
Heather Cronk, managing director of GetEQUAL, said her organization doesn't support ENDA with the current religious exemption in place.
"We don't support the current version of ENDA specifically because the broad religious exemptions contained in the bill will set a really harmful precedent that discrimination against LGBT folks is acceptable if the person or institution discriminating simply claims religion," Cronk said.
Currently, ENDA has a religious exemption that provides leeway for religious organizations, like churches or religious schools, to discriminate against LGBT employees. That same leeway isn't found under Title VII of the Civil Rights Act of 1964, which prohibits religious organizations from discriminating on the basis of race, gender or national origin.
The lack of support for ENDA from GetEQUAL — as well as concern expressed by groups like the American Civil Liberties Union — recalls the discontinued support for ENDA in 2007 when the transgender protections were dropped before a House vote took place. Despite this concern, groups such as Freedom to Work and the Human Rights Campaign continue to support ENDA with its current religious exemption.
Merkley reiterated on Tuesday he's happy with the current language, but noted there will be a debate process and opportunity for amendments on the Senate floor.
"I'm very satisfied with the religious exemption" Merkley said. "I'm sure there'll be a variety of amendments put forward, but I think it strikes the right balance."
According to sources familiar with the bill, Merkley rejected an ACLU proposal prior to ENDA's introduction to limit the religious exemption.
One question is whether the White House is actively engaged in pushing lawmakers to support ENDA. On Monday, White House Press Secretary Jay Carney told the Blade that President Obama "will encourage continued movement" on ENDA, but wouldn't go into details about legislative strategy.
Merkley said he hasn't seen the White House or Obama engage in lobbying efforts on ENDA, but assumed that would take place at a later point in time.
"At this point, the conversation has been mostly within the Senate, but I'm sure they'll have something to say about it before we're done," Merkley said.
Among the undecided senators claiming that he hasn't heard from the White House is Toomey. Asked by the Blade whether Obama or the White House has reached out to him about the bill, Toomey said he hasn't heard anything.
Even if the Senate approves ENDA, the more challenging obstacle is passage in the House, where Republican control will make progress significantly more challenging.
For his part, Schumer said the vote in the Senate will create momentum regardless of the fate of ENDA in the House.
"You never know," Schumer said. "You build momentum in the Senate and it's the right thing do. Remember what Martin Luther King said, 'The arc of history is long, but it bends in the direction of justice.' So, that's what I say with the House of Representatives."
UPDATE: This article has been updated in the aftermath of news that Sen. Joe Manchin (D-W.Va.) would sign on as an ENDA supporter.
NCAA adopts new policy amid fervor over transgender athletes
Sport-by-sport approach requires certain levels of testosterone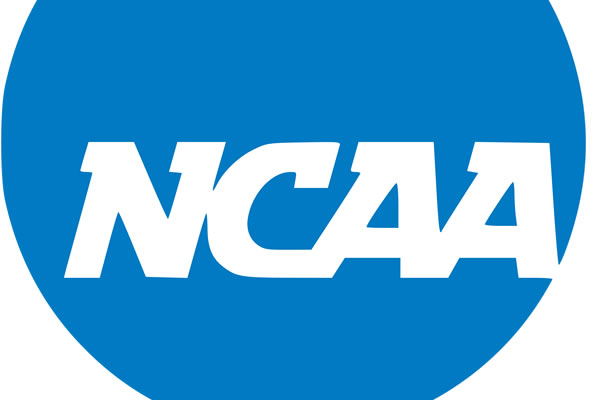 The National Collegiate Athletic Association has announced it has adopted new procedures on competition of transgender athletes, creating a "sport-by-sport" approach that also requires documentation of testosterone levels across the board amid a fervor of recently transitioned swimmers breaking records in women's athletics.
The NCAA said in a statement its board of governors voted on Wednesday in support of the "sport-by-sport" approach, which the organization says "preserves opportunity for transgender student-athletes while balancing fairness, inclusion and safety for all who compete."
Although the policy defers to the national governing bodies for individual sports, it also requires transgender athletes to document sport-specific testosterone levels beginning four weeks before their sport's championship selections. The new policy, which consistent with rules for the U.S. Olympics, is effective 2022, although implementation is set to begin with the 2023-24 academic year, the organization says.
John DeGioia, chair of the NCAA board and Georgetown president, said in a statement the organization is "steadfast in our support of transgender student-athletes and the fostering of fairness across college sports."
"It is important that NCAA member schools, conferences and college athletes compete in an inclusive, fair, safe and respectful environment and can move forward with a clear understanding of the new policy," DeGioia said.
More specifically, starting with the 2022-23 academic year, transgender athletes will need to document sport-specific testosterone levels beginning four weeks before their sport's championship selections, the organizational. These athletes, according to the NCAA, are also required to document testosterone levels four weeks before championship selections.
In terms of jurisdiction, the national governing bodies for individual sports are charged determines policies, which would be under ongoing review and recommendation by the NCAA, the organizational says. If there is no policy for a sport, that sport's international federation policy or previously established International Olympics Committee policy criteria would be followed.
The NCAA adopts the policy amid controversy over University of Pennsylvania swimmer Lia Thomas smashing records in women's swimming. Thomas, which once competed as a man, smashed two national records and in the 1,650-yard freestyle placed 38 seconds ahead of closest competition. The new NCAA policy appears effectively to sideline Thomas, who has recently transitioned and unable to show consistent levels of testosterone.
Prior to the NCAA announcement, a coalition of 16 LGBTQ groups, including the Human Rights Campaign and Athlete Ally, this week sent to a letter to the collegiate organization, urging the organizations strengthen non-discrimination protections as opposed to weakening them. The new policy, however, appears to head in other direction, which the LGBTQ groups rejected in the letter.
"While decentralizing the NCAA and giving power to conferences and schools has its benefits, we are concerned that leaving the enforcement of non-discrimination protections to schools will create a patchwork of protections rather than a comprehensive policy that would protect all athletes, no matter where they play," the letter says. "This would be similar to the patchwork of non-discrimination policies in states, where marginalized groups in some states or cities are protected while others are left behind by localities that opt not to enact inclusive policies."
The Washington Blade has placed a request in with the Human Rights Campaign seeking on the new policy as established by the NCAA.
Transgender rights group's Los Angeles office receives bomb threat
[email protected] Coalition evacuated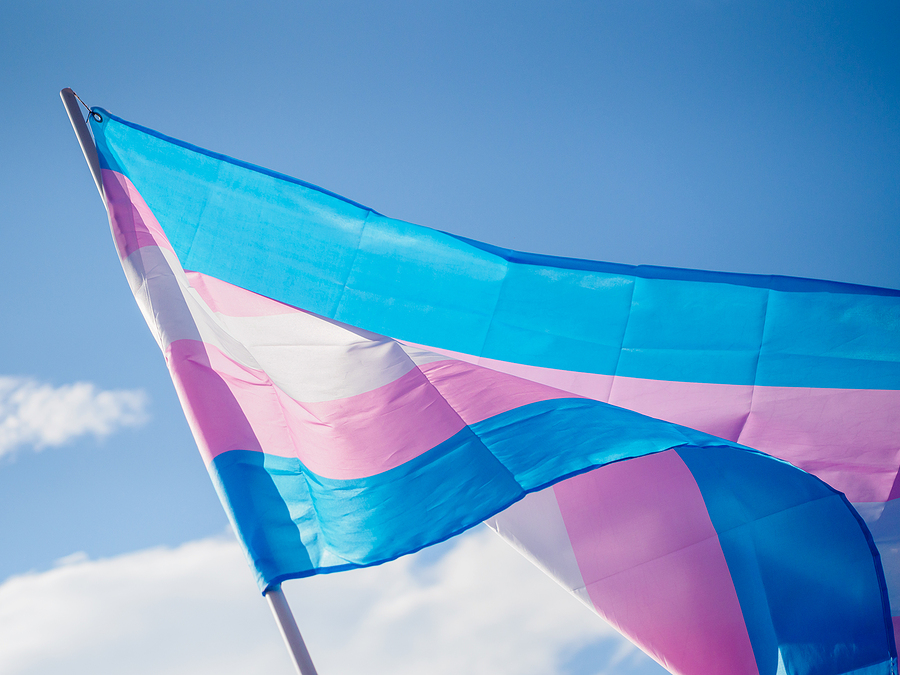 A bomb threat was phoned in Wednesday afternoon to the Wilshire Boulevard Koreatown offices of the [email protected] Coalition, Bamby Salcedo, the president and CEO of the non-profit organization told the Los Angeles Blade.
According to Salcedo, an unidentified male caller told the staff person who answered at approximately 3 p.m., while delivering the threat said; "You're all going to die." The staff immediately evacuated everyone from their offices and then contacted the Los Angeles Police Department for assistance.
Officers, specialists and detectives from the Rampart Division of the LAPD responded and swept the building. A spokesperson for the LAPD confirmed that the incident is under active investigation but would make no further comment.
On a Facebook post immediately after the incident the non-profit wrote; "To ensure the safety of our clients and staff members, we ask that you please NOT come to our office."
In a follow-up post, Salcedo notified the organization and its clientele that the LAPD had given the all-clear and that their offices would resume normal operations Thursday at 9:00 a.m. PT.
"Thank you for your messages and concern for our staff and community," Salcedo said.
"No amount of threats can stop us from our commitment to the TGI community," she added.
The [email protected] Coalition was founded in 2009 by a group of transgender and gender non-conforming and intersex (TGI) immigrant women in Los Angeles as a grassroots response to address the specific needs of TGI Latino immigrants who live in the U.S.
Since then, the agency has become a nationally recognized organization with representation in 10 different states across the U.S. and provides direct services to TGI individuals in Los Angeles.
In 2015, the [email protected] Coalition identified the urgent need to provide direct services to empower TGI people in response to structural, institutional, and interpersonal violence, and the Center for Violence Prevention and Transgender Wellness was born.
Since then, the organization has secured funding from the state and local government sources as well as several private foundations and organizations to provide direct services to all TGI individuals in Los Angeles County.
The [email protected] Coalition's primary focus is to change the landscape of access to services for TGI people and provide access to comprehensive resource and services that will improve the quality of life of TGI people.
Transgender Mexicans receive amended birth certificates at country's consulates
New policy announced Wednesday in Mexico City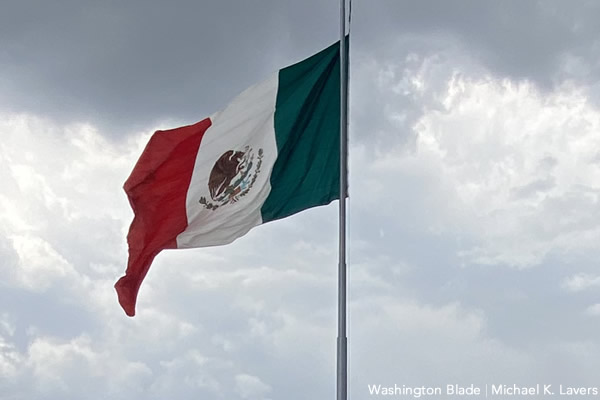 Mexico's Foreign Affairs Ministry on Wednesday announced transgender people who were born in Mexico can receive an amended birth certificate at any of the country's consulates.
Foreign Affairs Secretary Marcelo Ebrard is among those who spoke at a ceremony at the Foreign Affairs Ministry in Mexico City where he and other officials detailed the policy. Trans Congresswomen Salma Luévano and María Clemente García attended alongside Sen. Malú Micher, trans activist Jessica Marjane and Amicus Director Juan Pablo Delgado are among those who attended.
Amicus, an advocacy group that is based in the state of Guanajuato, represented two trans Mexicans who brought legal action after consulates in the U.S. denied their request for birth certificates that correspond with their gender identity.
Victory Institute International Programs Manager Mateo de la Torre in 2019 sought legal recourse, known as an "amparo" in the Mexican judicial system, after the Mexican Consulate in D.C. said it could not change the sex on his birth certificate.
Delgado earlier this week told the Washington Blade during a telephone interview from Guanajuato that one judge asked De La Torre to file his "amparo" in person in Tijuana because his signature did not correspond with the one on his Mexican ID. Delgado said a trans woman from Guanajuato filed her own "amparo" in 2021 after the Mexican Consulate in Houston said it could not issue her an amended birth certificate.
Trans Mexicans who want to receive an amended birth certificate need to provide their original document, but Delgado told the Blade that consulates can access them through a data base. De La Torre on Wednesday received an amended birth certificate at the Mexican Consulate in D.C.
"This birth certificate comes after a decade of living in my truth as a transgender man and after years of advocating for my right to be recognized as such," De La Torre told the Blade. "In Mexico and abroad, many trans people face discrimination, violence and endless bureaucratic hurdles in their fight for legal recognition, and after all this time I am most grateful for the ability to vote in my country's elections."
"This new process has the possibility of being life saving for many of our most vulnerable community members, and I will continue to advocate for the day that all trans people living in Mexico are also afforded the right to a process that is free of discrimination and based on self-attestation," added De La Torre.
Delgado described the new policy as "a great advancement towards the recognition of gender identity" in Mexico.
"It's a super important advancement," said Delgado.
Delgado noted Mexico City and 18 of Mexico's 32 states currently allow trans people to receive birth certificates that correspond to their gender identity.
The Mexican Senate has passed a bill that would codify the Foreign Affairs Ministry policy into law. The measure is now before the Mexican Chamber of Deputies, which is the lower house of the country's Congress.