Ireland to hold same-sex marriage referendum
Irish government said vote will take place in 2015
The Irish government on Nov. 5 announced it will hold a referendum in 2015 on whether to extend marriage rights to same-sex couples.
The announcement comes nearly six months after a commission charged with reforming the Irish constitution overwhelmingly approved a recommendation to allow nuptials for gays and lesbians in the country.
"The Constitutional Convention's landslide vote in favor of allowing same-sex couples to marry was a clarion call for equality which the government has heard today," Mark Kelly, director of the Irish Council of Civil Liberties, said in a Nov. 5 statement. "When the people of Ireland vote on this issue in 2015, we will be participating in a final act of legal recognition of the full equality of our gay and lesbian colleagues and neighbors, friends and family."
More than 1,500 same-sex couples have taken advantage of Ireland's civil partnership law since it took effect in 2010.
Iceland, Portugal, Spain, France, Belgium, the Netherlands, Denmark, Norway and Sweden are among the 15 countries in which same-sex couples can legally marry.
Gays and lesbians will be able to exchange vows in England and Wales next year, while Scottish lawmakers have begun to debate their own same-sex marriage measure.
Croatians in December will vote in a referendum on whether to amend the country's constitution to ban same-sex marriage.
Maltese parliamentarians last month began to debate a measure that would allow gays and lesbians to enter into civil unions. The European Court of Human Rights on Thursday ruled Greece's 2008 civil unions law that excludes same-sex couples is discriminatory.
Poll: 76 percent of Irish people support same-sex marriage
The Irish Catholic Bishops' Conference on Nov. 5 said it would campaign against the referendum.
A poll released on Thursday shows 76 percent of Irish people back marriage rights for same-sex couples.
Irish Prime Minister Enda Kenny on Nov. 5 announced his support of the issue.
"We are delighted with the Taoiseach's (prime minister's) announcement of his strong support for civil marriage for lesbian and gay couples," Kieran Rose, chair of Gay and Lesbian Equality Network, an Irish LGBT advocacy group, said. "It is a momentous and proud moment when our Taoiseach and the leader of our country endorses and supports full citizenship in the Constitution through civil marriage for lesbian and gay people."
VP Harris to oversee White House Office of Gun Violence Prevention
Goal is to implement and expand upon legislation, executive actions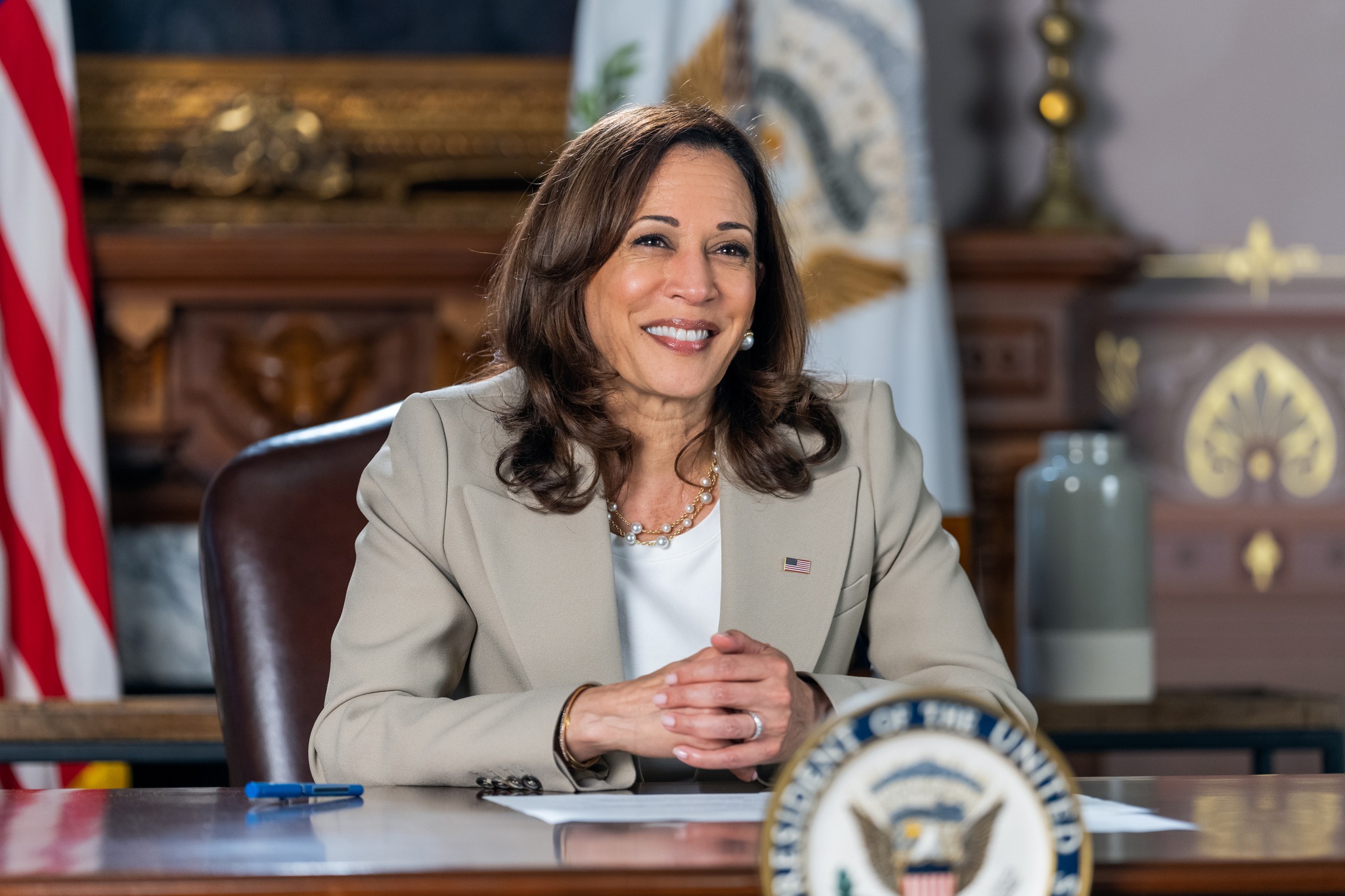 The White House announced Thursday evening that President Joe Biden on Friday will establish the first-ever White House Office of Gun Violence Prevention, to be overseen by Vice President Kamala Harris.
The office will focus on implementing and expanding upon executive and legislative actions, including the Bipartisan Safer Communities Act, "to reduce gun violence, which has ravaged communities across the country."
Serving under Harris will be Stefanie Feldman, "a longtime policy advisor to President Biden on gun violence prevention," and "leading gun violence prevention advocates Greg Jackson and Rob Wilcox."
"Every time I've met with families impacted by gun violence as they mourn their loved ones, and I've met with so many throughout the country, they all have the same message for their elected officials: 'do something,'" Biden said in a statement.
The president noted his signing of last year's bipartisan gun violence prevention law, a flagship legislative accomplishment for the administration, along with his issuance of more executive actions than any president in history to address this problem.
Calling these "just the first steps," Biden said the establishment of the White House Office on Gun Violence Prevention will "build upon these measures and keep Americans safe."
He also urged Congress to do more by passing legislation requiring universal background checks, and baning assault weapons and high capacity magazines.
In a statement, Harris said, "This epidemic of gun violence requires urgent leadership to end the fear and trauma that Americans experience every day."
"The new Office of Gun Violence Prevention will play a critical role in implementing President Biden's and my efforts to reduce violence to the fullest extent under the law," she said, "while also engaging and encouraging Congressional leaders, state and local leaders, and advocates to come together to build upon the meaningful progress that we have made to save lives."
"Our promise to the American people is this: we will not stop working to end the epidemic of gun violence in every community, because we do not have a moment, nor a life to spare," the vice president said.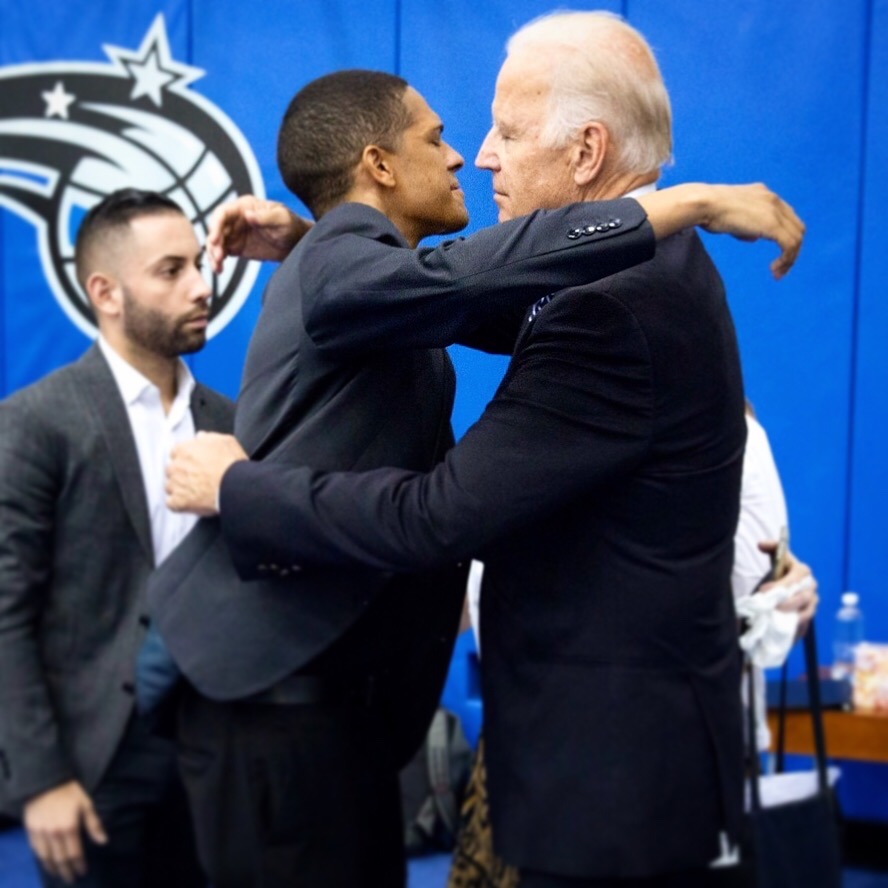 House GOP sinks their own spending bill, Dems object to anti-LGBTQ riders
Vote was 216-212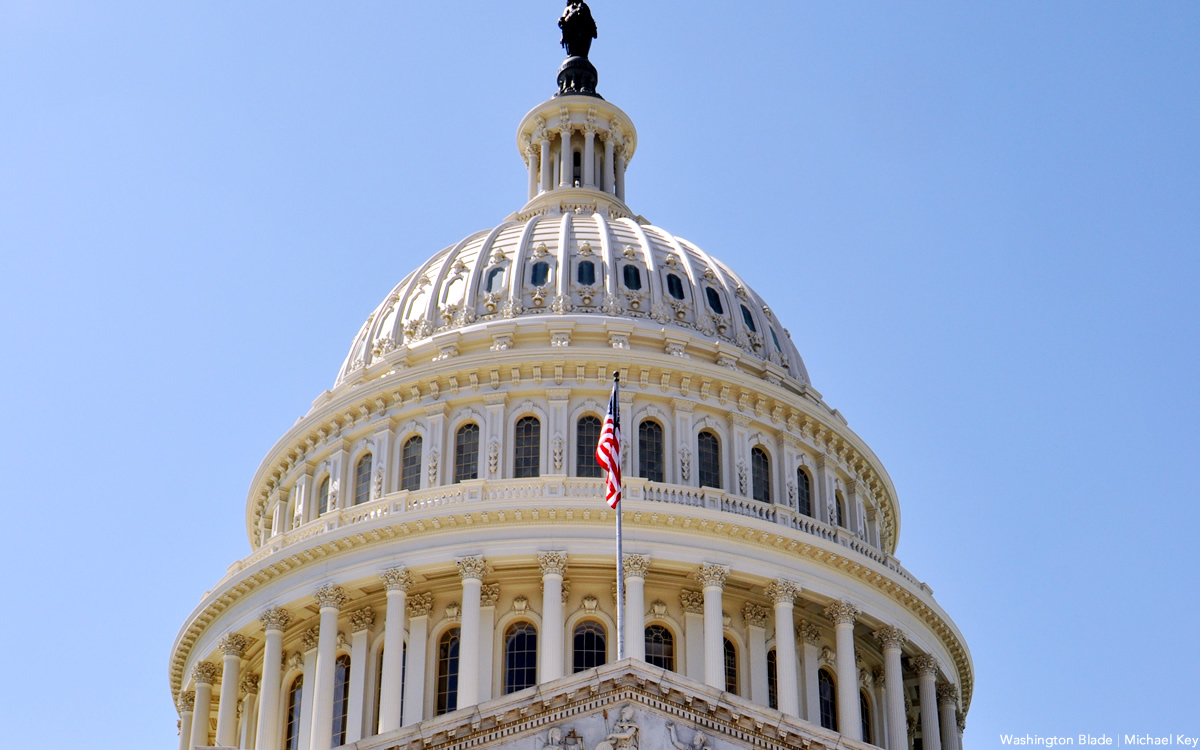 A group of four hardline House Republicans on Thursday joined Democratic colleagues to sink their own spending bill, a $886 billion military appropriations package full of riders from GOP members that include anti-abortion and anti-LGBTQ provisions.
The 216-212 vote raised the likelihood of a government shutdown if lawmakers are unable to forge a path forward before the end of September.
"Instead of decreasing the chance of a shutdown, Speaker McCarthy is actually increasing it by wasting time on extremist proposals that cannot become law in the Senate," Senate Majority Leader Chuck Schumer (D-N.Y.) said.
His counterpart in the House, Republican Speaker Kevin McCarthy (Calif.) expressed frustration with his own caucus, characterizing the impasse he has reached with colleagues as "frustrating in the sense that I don't understand why anybody votes against bringing the idea and having the debate."
"And then you got all the amendments if you don't like the bill," he continued. "This is a whole new concept of individuals that just want to burn the whole place down — it doesn't work."
A group of 155 House Democrats on Thursday issued a letter objecting to anti-LGBTQ provisions in the bill, the 2024 National Defense Authorization Act, addressing the message to U.S. Sens. Jack Reed (D-R.I.) and Roger Wicker (R-Miss.), chair and ranking member of the Senate Armed Services Committee, and U.S. Reps. Mike Rogers (R-Ala.) and Adam Smith (D-Wash.), chair and ranking member of the House Armed Services Committee.
The effort was led by Congressional Equality Caucus Chair U.S. Rep. Mark Pocan (D-Wis.) and the co-chairs of the Caucus's Transgender Equality Task Force, U.S. Reps. Sara Jacobs (D-Calif.) and Pramila Jayapal (D-Wash.).
Specifically, the letter argues several anti-equality amendments would "actively target LGBTQ+ service members and LGBTQ+ dependents and threaten the recruitment, retention, and readiness of our Armed Forces."
Among these are riders prohibiting coverage of gender affirming healthcare interventions for service members and their dependents; banning LGBTQ Pride flags, drag shows and other events; and restricting funding for certain books in schools operated by the Department of Defense Education Activity.
Eight jailed across Canada during anti-LGBTQ sex ed rallies
Prime minister condemned bigotry; counterprotests outnumbered demonstrations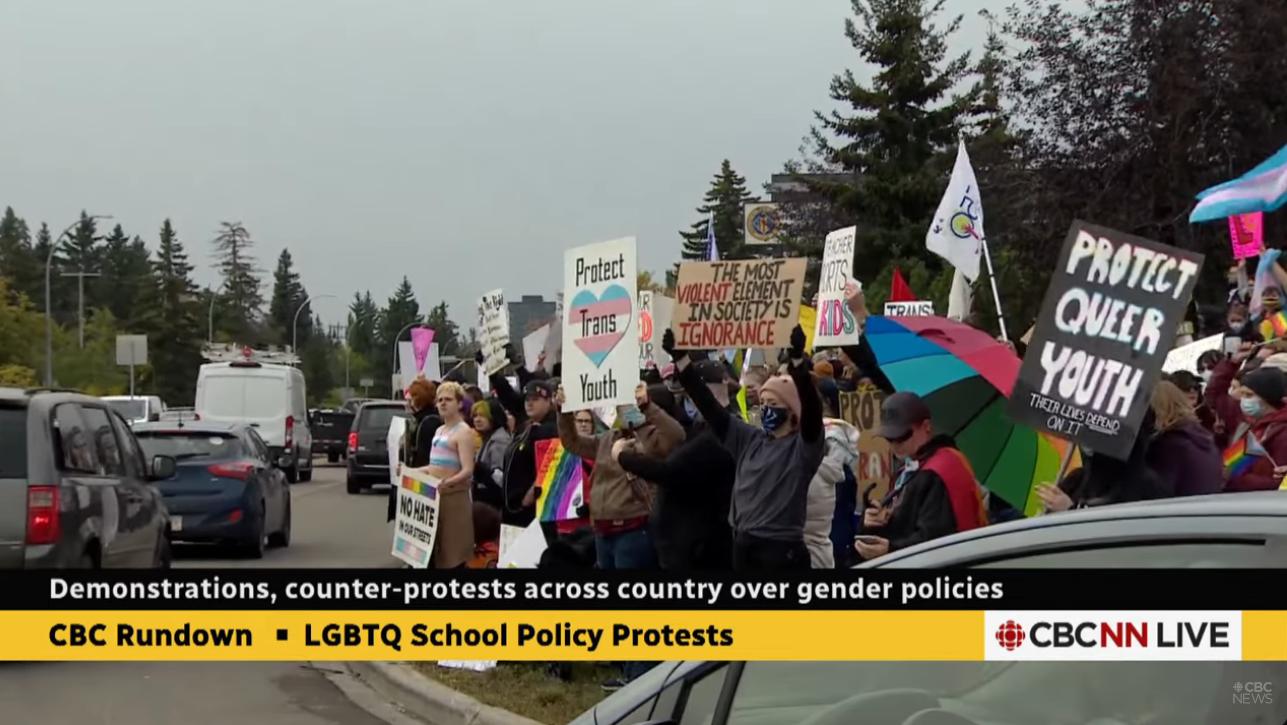 A highly coordinated series of anti-LGBTQ protests rocked more than 80 cities across Canada on Wednesday, in a significant escalation of tactics by Canada's anti-LGBTQ extremists.
The coordinated protests dubbed 1 Million March 4 Children are demanding an end to discussions on sexual orientation and gender identity in Canadian classrooms. They come as several Canadian provinces have enacted policies that require students to have parental permission to change their preferred name or pronoun used in schools, and shortly after the federal Conservative Party adopted a series of anti-trans policies at its national convention.
According to its website, 1 Million March 4 Children is calling for "the elimination of the Sexual Orientation and Gender Identity (SOGI) curriculum, pronouns, gender ideology and mixed bathrooms in schools." The website also lists among its supporters numerous groups that were opposed to masking policies during the COVID-19 pandemic, anti-vaccine groups, groups that promote conspiracy theories, and groups that support the truck convoys that laid siege to Ottawa and several U.S. border crossings last year.
Protests happened from coast to coast, in big cities, suburbs and small towns, but in most cases, they were met with coordinated counter-protests in support of LGBTQ rights who greatly outnumbered the protesters.
CBC reported that counter-protesters numbered roughly double the anti-LGBTQ protesters in St. John's, Newfoundland.
Inclusive sex education has long been part of school curriculums in most provinces in Canada and has generally enjoyed support from all major political parties.
While the protests where mostly peaceful, at least four anti-LGBTQ protesters were arrested after getting into altercations with counter-protestors in British Columbia, and police advised that the protest in front of the provincial legislature had become "unsafe."
Police in Nanaimo, British Columbia, tackled and arrested one man who attempted to flee after allegedly getting into a physical altercation at City Hall. Two protestors were also arrested in Victoria, British Columbia, as they demonstrated in front of the provincial legislature, and another protester was arrested in Vancouver. Police in both cities did not provide additional information.
Ottawa police also arrested two protesters for allegedly inciting hatred and another for causing a disturbance in at the protest in front of Parliament.
And Toronto police arrested 47-year-old protester Julia Stevenson for allegedly bringing a weapon to the demonstration outside the provincial legislature. Police did not give further details about what kind of weapon she is alleged to have been carrying.
Prime Minister Justin Trudeau, who was at the U.N. General Assembly in New York, condemned the anti-LGBTQ protests in a tweet on X, formerly Twitter.
"Let me make one thing very clear: Transphobia, homophobia and biphobia have no place in this country. We strongly condemn this hate and its manifestations, and we stand united in support of 2SLGBTQI+ Canadians across the country — you are valid and you are valued," he wrote.
Conservative Party leader Pierre Poilievre did not put out any statement on the protests, nor did deputy leader Melissa Lantsman, who is openly lesbian and has previously spoken out on LGBTQ issues on behalf of the party.
The leader of the left-leaning New Democratic Party Jagmeet Singh joined the counter-protestors who demonstrated in Ottawa and marched toward Parliament Hill.
"We know that there's a lot of folks that don't feel safe because of the rise in hate and division that's targeting vulnerable people," Singh told CTV. "But then you see a lot of people coming together, and it shows the strength of solidarity, of us supporting each other, of having each other's back."
Alberta Teachers' Association President Jason Schilling says the protesters are part of a North America-wide movement fomenting hatred against queer people using misinformation and lies.
"Using 'parental consent' as camouflage, this rally was part of a coordinated strike across North America to promote misinformation, intolerance and hate toward the 2SLGBTQIA+ community, as well as toward teachers who work to protect the safety and well-being of all students," Schilling said in a statement.
In many cities, the anti-LGBTQ protests were officially condemned by mayors and school boards.
Toronto Mayor Olivia Chow, who has publicly supported LGBTQ rights since the 1980s, issued a strong statement condemning the protests.
"We stand against all forms of discrimination, hatred and bigotry, and for the safety and well-being of all young people. Some wish to target our schools and libraries to spread hate. We know these must be spaces that welcome everyone, especially students," Chow wrote.
The city of Whitehorse, Yukon, issued a statement condemning bigotry in advance of the protests.
"While the city supports people's right to organize and protest, we stand by our 2SLGBTQIA+ community members and their right to live their true selves safely and free of harassment and hate. The promotion of anti-2SLGBTQIA+ ideas has no place in our community and messages that target fellow community members will not be tolerated," the statement says.
However, New Brunswick Primer Blaine Higgs, who was the first to introduce a "parental consent" policy for trans students, joined the protesters in front of the provincial legislature in Fredericton.
"I think our parents should become knowledgeable about what their kids are being taught and what is important for them to learn in schools and what's important for parents to make decisions on with kids that are under 16-years-old," Higgs told reporters.
British Columbia Conservative Party leader John Rustad went further in a statement on the protests. While he says he doesn't "officially" support the protests, if his party wins next year's election, he promised to cancel the province's sex ed curriculum and implied he would ban transgender girls from sports.