European LGBT rights advocates gather in Croatia
Uzra Zeya of U.S. State Department addressed ILGA-Europe conference participants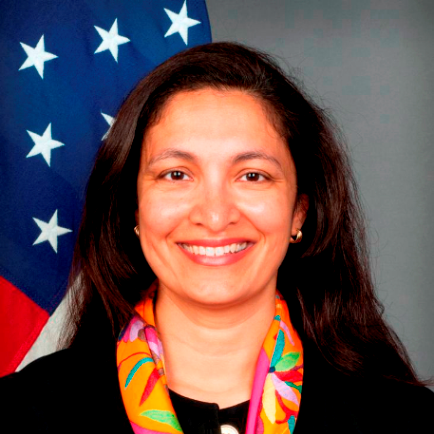 Croatian President Ivo Jospović on Thursday welcomed those who attended the gathering in Zagreb, the country's capital, in a video message.
"I take this opportunity to congratulate you on your courage and perseverance in the struggle for your right to be different, your right to be public and visible," Jospović said.
Uzra Zeya, acting assistant secretary of the Bureau of Democracy, Human Rights and Labor at the U.S. State Department joined European Union Special Representative for Human Rights Stavros Lambrinidis, Portuguese LGBT rights advocate Miguel Vale de Almeida and other officials who spoke during the conference. Denis Dison of the Gay and Lesbian Victory Fund, Russian LGBT rights advocates Igor Kochetkov and Polina Andrianova, Neil Grungras of the Organization for Refugee Asylum and Migration and Hilde Vossen of the European Bisexual Network are among the activists who attended the gathering.
"The exchange of experiences and policy development is highly beneficial to us in Europe, as the European societies as well as the national laws differ widely across the continent," Søren Laursen of LGBT Denmark, a Danish advocacy group, told the Washington Blade. "The activists fighting the course need to understand the differences and learn the different political realities to be able to formulate policies. An ILGA-Europe conference is a big sharing experience."
The ILGA-Europe conference took place less roughly five months after same-sex couples began to marry in France.
Gays and lesbians can also legally tie the knot in Portugal, Spain, Iceland, the Netherlands, Belgium, Norway, Sweden and Denmark.
Same-sex couples will be able to legally marry in England and Wales in the spring, while Scottish lawmakers have begun to debate their own gay marriage measure. Irish voters next year will consider a proposed constitutional amendment that would extend marriage rights to same-sex couples in the country.
Maltese parliamentarians earlier this month began to debate a measure that would allow gays and lesbians to enter into civil unions. A Croatian parliamentary commission on Thursday approved a December referendum on whether to amend the country's constitution to ban same-sex marriage.
The upper house of the Dutch Parliament later this fall is expected to vote on a measure that would allow trans people to petition a judge to change their gender on their birth certificates, passports and other official documents without undergoing sterilization and sex-reassignment surgery.
Activists continue to combat homophobia, transphobia
Anti-LGBT discrimination and violence in Europe remains a serious concern in spite of these legislative advances.
Nearly half of the respondents who took part in a survey the European Union Agency for Human Rights conducted in E.U. countries in 2012 said they experienced anti-gay discrimination or harassment. A quarter of respondents said they experienced violence or were threatened during the past year — this figure increases to 35 percent among trans people who took part in the survey.
The annual ILGA-Europe conference took place less than a week after police in Montenegro clashed with protesters who sought to disrupt a Pride march in Podgorica, the country's capital.
Hundreds of Serbian LGBT rights advocates late last month criticized their government's decision to ban a Pride march in Belgrade because of what officials described as the threat of violence from anti-gay extremists.
The European Union and the governments of the Netherlands and other member countries have also repeatedly criticized Russia over its LGBT rights record that includes a law that bans gay propaganda to minors.
"Laws that validate discrimination, as we have seen in Russia, can lead to an increase in violence and harassment," Zeya said during her speech at the ILGA-Europe conference. "This is particularly true when authorities don't act to protect all of their citizens and when they fail to investigate and prosecute crimes committed by or against particular groups."
Jospović did not specifically reference Russia in his remarks, but he did stress human rights "imply the right of every human being to achieve his or her potential in that which he or she is."
"This includes the right to freely express one's sexual orientation and gender identity without the threat of anyone being humiliated, insulted and subjugated to violence as a result or to be excluded from social and public life," the Croatian president said.
Saša Gavrić, executive director of the Sarajevo Open Centre, an LGBT rights group in the Bosnian capital, co-presented a workshop on responding to hate crimes in the country.
"We believe [in] high level events, like this one," Gavrić told the Blade. "The grassroots work like our work in Sarajevo will together contribute to achieving full equality of LGBT persons in Europe."
Members of Famiglie Arcobaleno, an Italian group that advocates on behalf of LGBT parents and those who want to have children, also presented at the ILGA-Europe conference.
Luca Possenti of the Famiglie Arcobaleno Board of Directors noted to the Blade his organization continues to work with schools and other institutions to recognize same-sex couples and their families, even though gays and lesbians remain unable to marry or adopt children in Italy. He stressed working with teachers in particular to become more LGBT-friendly is "fundamental throughout Europe" because prejudice, homophobia and transphobia remain pervasive in many European countries.
Transgender Europe, a continent-wide trans advocacy organization with more than 70 affiliates in 35 countries, also participated in the conference.
The group notes 71 anti-trans murders have been reported in Europe over the last five years. Two dozen European countries still require trans people to become sterilized before they can legally change their gender.
"The ILGA-Europe conference is one of the regular opportunities to meet, work and network in one place with many relevant stakeholders in the field of LGBTI work," Transgender Europe Secretary Alecs Recher told the Blade. "ILGA-Europe strengthens trans representation in this meeting space and supports greater cohesion of the joint struggle for human rights on grounds of sexual orientation and gender identity."
Nearly 300 LGBT rights advocates from across Europe gathered in Croatia from Oct. 24-26 for ILGA-Europe's annual conference.
Census Bureau asks White House to test questions on sexual orientation, gender identity
Data would be included in annual American Community Survey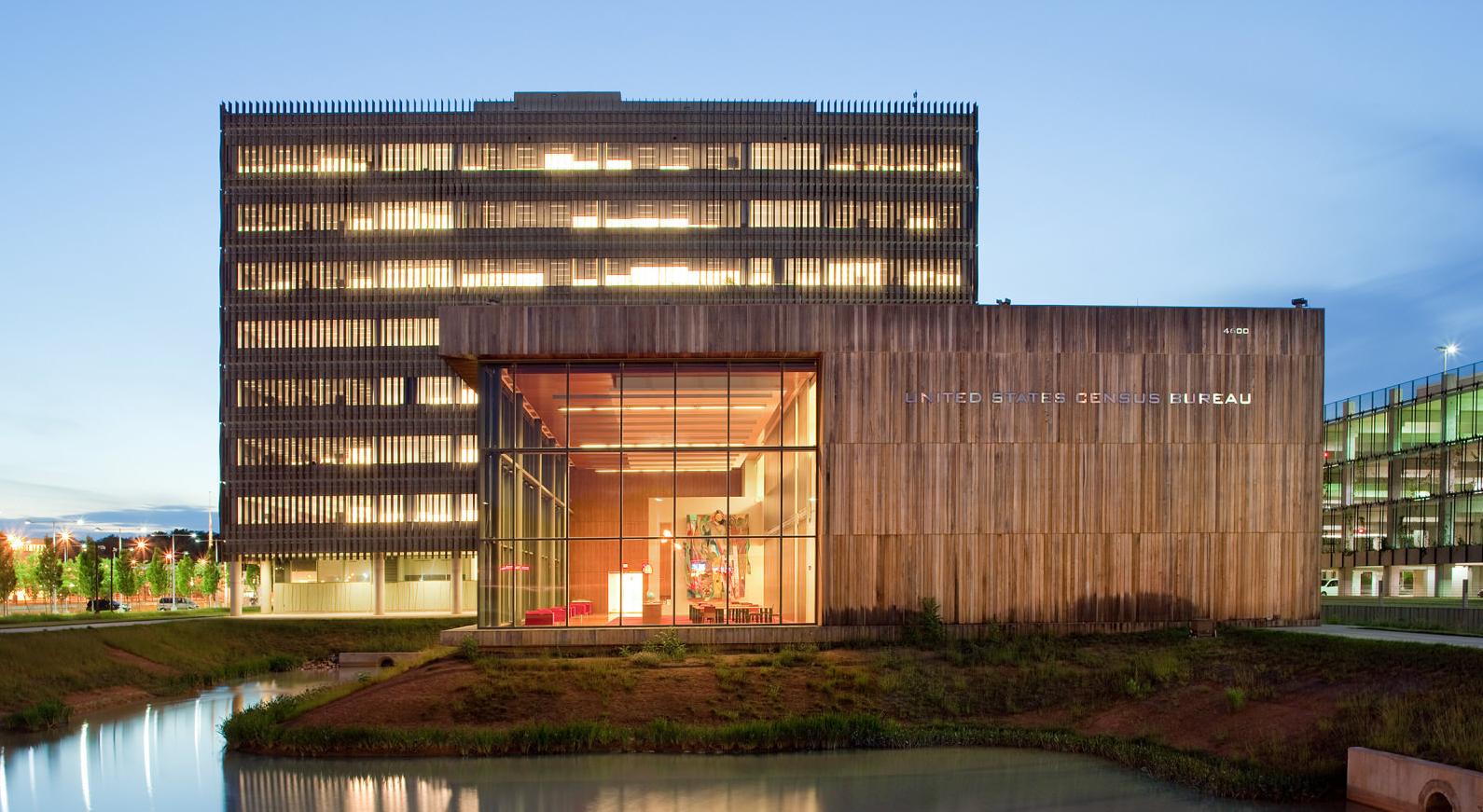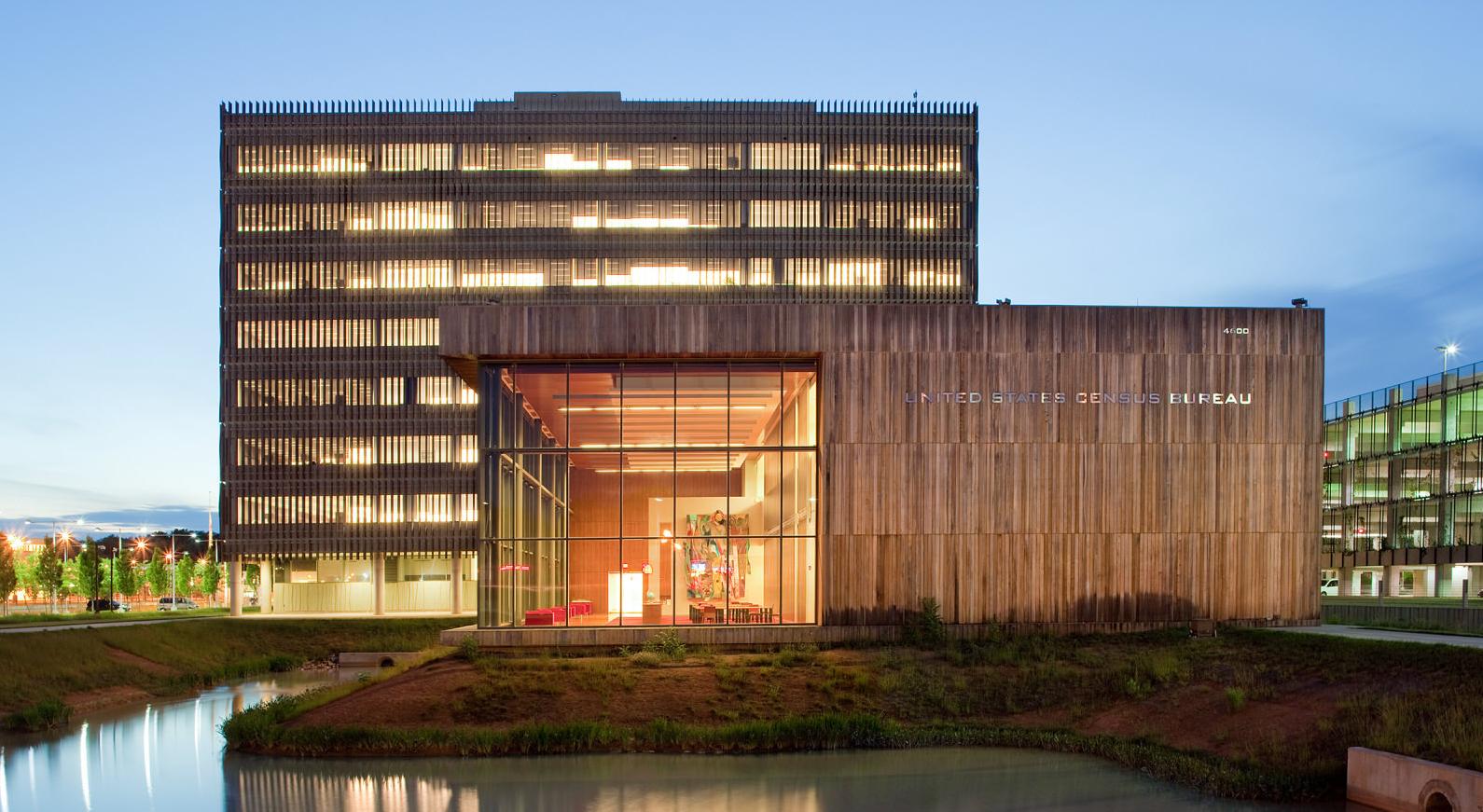 The U.S. Census Bureau on Tuesday asked the Biden administration to sign off on plans to test questions on sexual orientation and gender identity for respondents aged 15 and older on the agency's annual American Community Survey.
Data on these metrics will help inform civil rights and equal employment enforcement, the Census Bureau said in a notice published on the Federal Register.
Testing will help the agency determine wording, response categories and placement of the questions on the survey — its most comprehensive, covering 3.5 million households each year.
A key unknown will be how answers will be provided by proxies such as parents, spouses or others in a household who isn't the person about whom the question is asked.
"Younger LGBT people might not yet be out to their parents or others who are answering these questions as a proxy reporter, so the quality of the data might not be as good for younger people," M. V. Lee Badgett, an economics professor at the University of Massachusetts Amherst, told PBS News.
Currently, the Census Bureau and its annual American Community Survey only ask questions about same-sex couples who are married or cohabitating.
"We anticipate having much more info about the LGBT people than is currently available — including about the demographic and socioeconomic status of LGBT people who aren't in same-sex couple households, including occupational status, industry and wages, and about LGBT people who were born outside the U.S. and LGBT people with disabilities, and their families," Kerith Conron, research director of the Williams Institute at UCLA School of Law, told the Associated Press.
Senate confirms federal judge who fought for marriage equality as a lawyer
Three Republicans voted for Rita Lin's nomination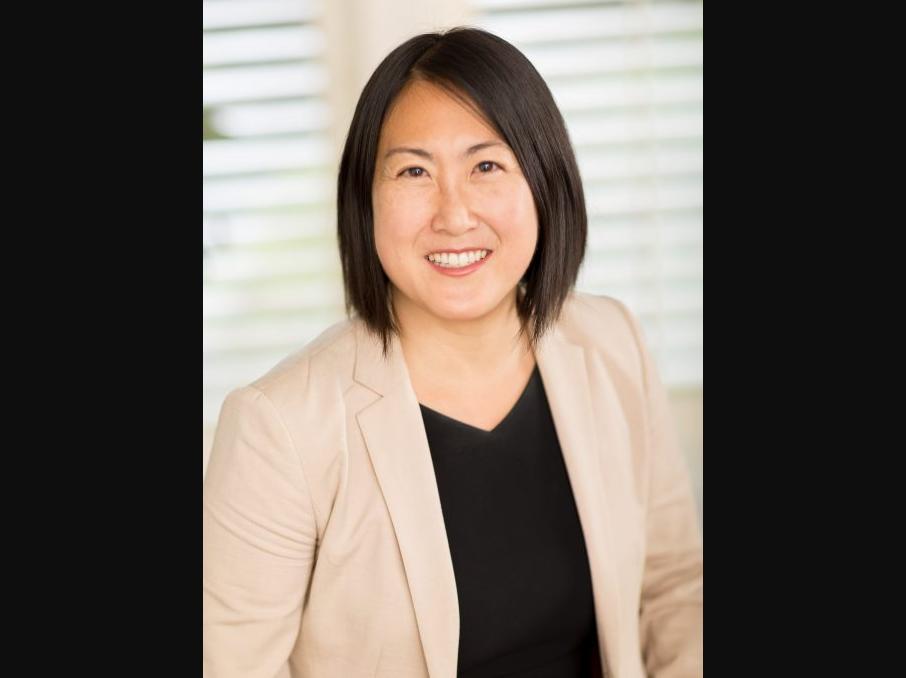 The U.S. Senate on Tuesday voted 52-45 to confirm Rita Lin's nomination by President Joe Biden to serve as a judge on the U.S. District Court for the Northern District of California.
The first Chinese American woman to serve in the role, Lin previously fought for marriage equality as an attorney in private practice with the multinational firm Morrison and Foerster.
As co-counsel in a 2012 case challenging the Defense of Marriage Act in federal court, she secured the first ruling striking down the law, which proscribed marriage as exclusively heterosexual unions, since President Obama announced his administration would no longer defend it.
The Senate's vote to confirm Lin was supported by all present Democratic members and three Republicans: U.S. Sens. Susan Collins (Maine), Lindsey Graham (S.C.) and Lisa Murkowski (Alaska).
Last year, during hearings for her nomination in the U.S. Senate Judiciary Committee, Sen. John Kennedy (R-La.) objected to an article she wrote in 1998 while a junior at Harvard University calling members of the Christian Coalition "bigots."
The Christian Coalition was founded by the late Christian media mogul Pat Robertson, who attracted controversy throughout his life and career for making sexist, homophobic and racist remarks.
Lin was appointed as a judge in the San Francisco Superior Court in 2018, and she currently presides over felony and misdemeanor criminal trials. She previously served as an Assistant United States Attorney in San Francisco.
Pentagon to restore honor to veterans kicked out over their sexual orientation
Legislation seeks accountability for DoD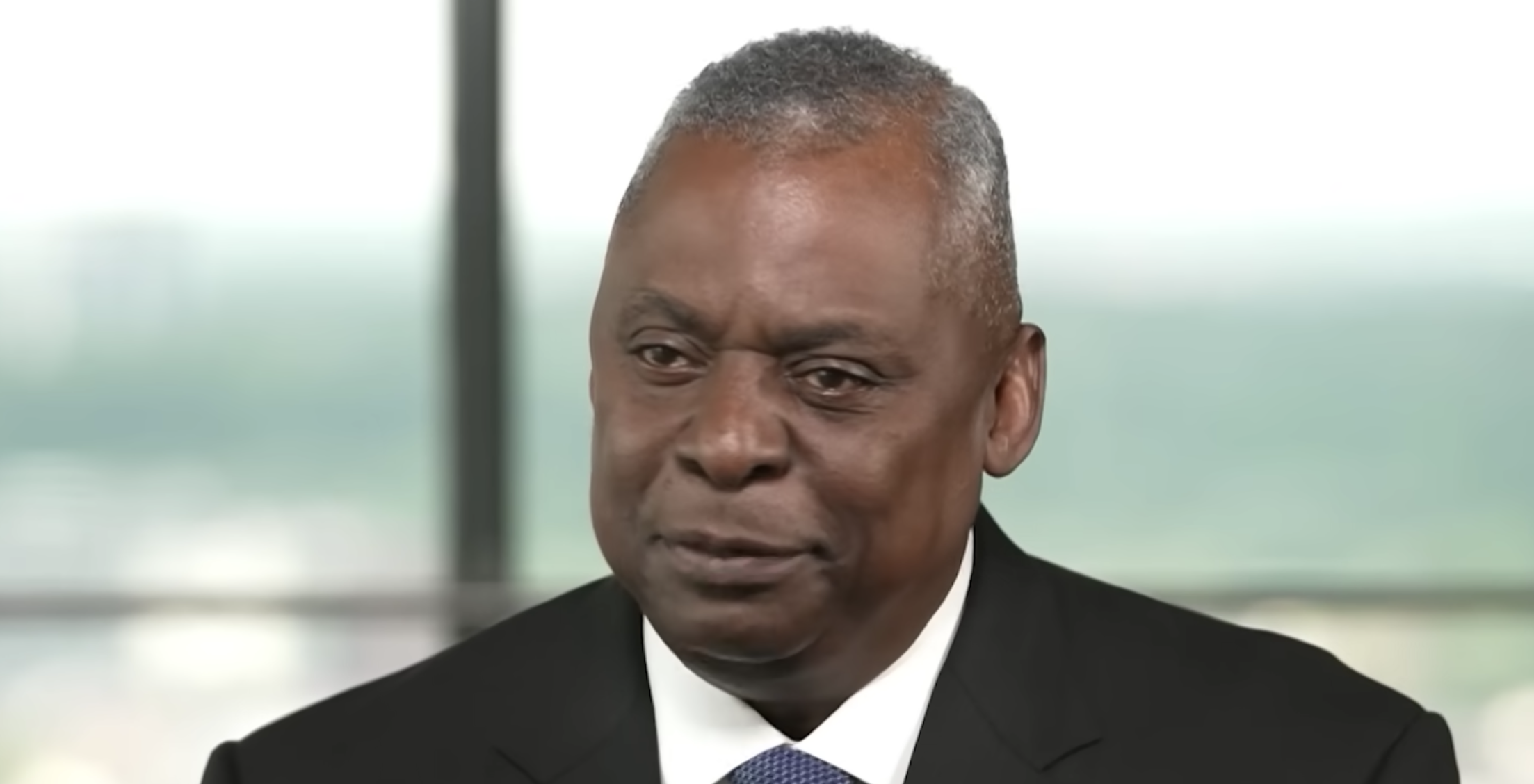 The U.S. Department of Defense announced plans to restore honor to service members who were kicked out of the military over their sexual orientation, the agency announced on Wednesday, the 12th anniversary of the repeal of "Don't Ask, Don't Tell."
"Over the past decade, we've tried to make it easier for service members discharged based on their sexual orientation to obtain corrective relief," U.S. Secretary of Defense Lloyd Austin said in a statement.
"While this process can be difficult to navigate, we are working to make it more accessible and efficient," he said, adding, "in the coming weeks, we will be initiating new outreach campaigns to encourage all service members and veterans who believe they have suffered an error or injustice to seek correction to their military records."
The move follows a class action lawsuit filed last month by LGBTQ veterans against the Pentagon for allegedly failing to remedy "ongoing discrimination," including biased language in the discharge papers of LGBTQ veterans.
CBS News has investigated the Pentagon's handling of service records of veterans who were kicked out of the military because of their sexual orientation, revealing the broad scope of discrimination experienced by these LGBTQ veterans — finding, for instance, that more than 29,000 were denied honorable discharges.
Also on Wednesday, U.S. Reps. Mark Takano (D-Calif.) and Sara Jacobs (D-Calif.), along with U.S. Sen. Richard Blumenthal (D-Conn.) re-introduced a bill that would establish "a commission to investigate the historic and ongoing impacts of discriminatory military policies on LGBTQ service members and veterans."
"This commission would study the impact of these bigoted rules" barring LGBTQ troops from serving "and forge a more welcoming future in the military and at the VA," said Takano, who serves as ranking member of the House Committee on Veterans' Affairs and co-chair of the Congressional Equality Caucus.
"Our country has never made amends for official discriminatory policies like 'Don't Ask, Don't Tell' and the transgender military ban – and that failure still haunts today's service members and veterans," said Jacobs.
"That's why I'm so proud to co-lead this bicameral legislation that will right these historic wrongs, investigate the past and present impact of anti-LGBTQ+ policies, and help us move forward to build and sustain a diverse, inclusive, strong, and welcoming military."
"This commission would be an important step to understand the full scope of the harms caused by policies like Don't Ask, Don't Tell, and to ensure a more equitable future for all who serve our country in uniform," Blumenthal said.